These scary tattoos will be perfect if you want to scare or creep out your friends, maybe for Halloween right? But don't get these if you just want a nice tattoo design. Below is a good gallery of 33 creepy tattoos that you won't forget so fast.
1. This scary tattoo is just a big pile of nope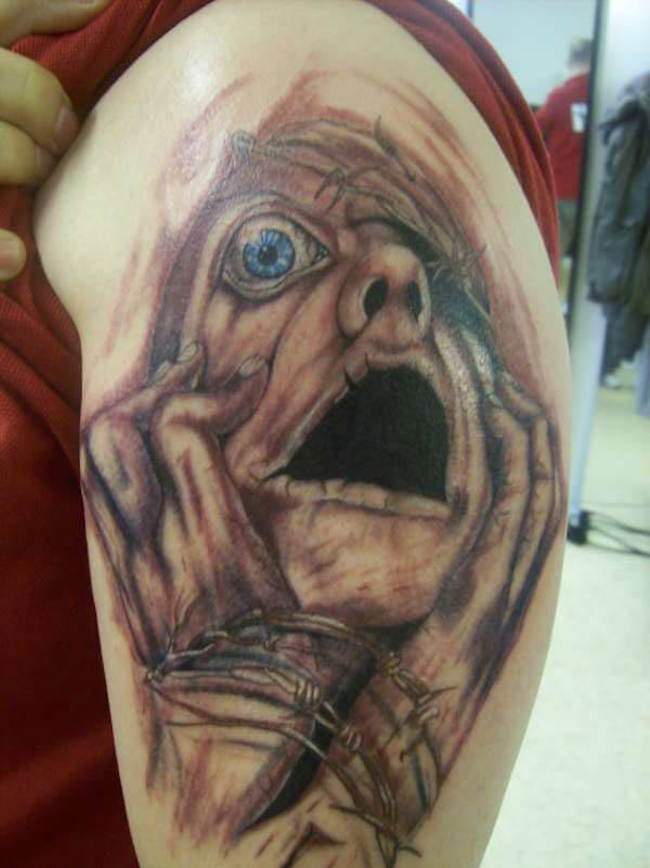 2. Why? Why would you do this design?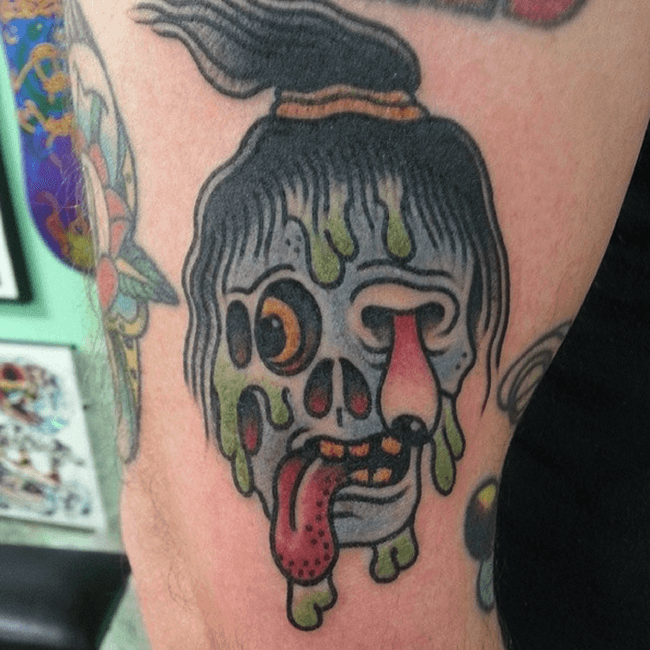 3. Oh hell no!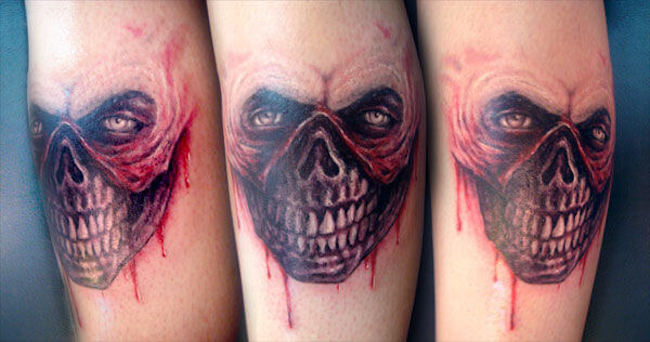 4. This is a creepy clown right?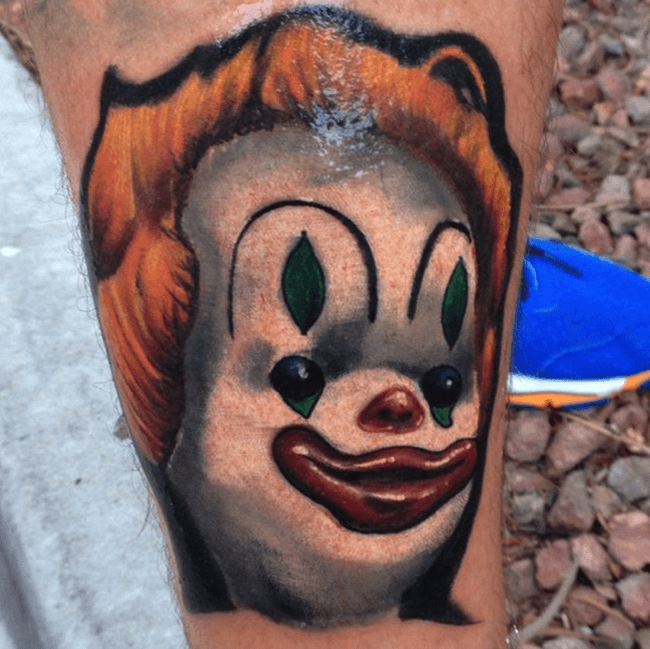 5. This could be the creepiest tattoo on this list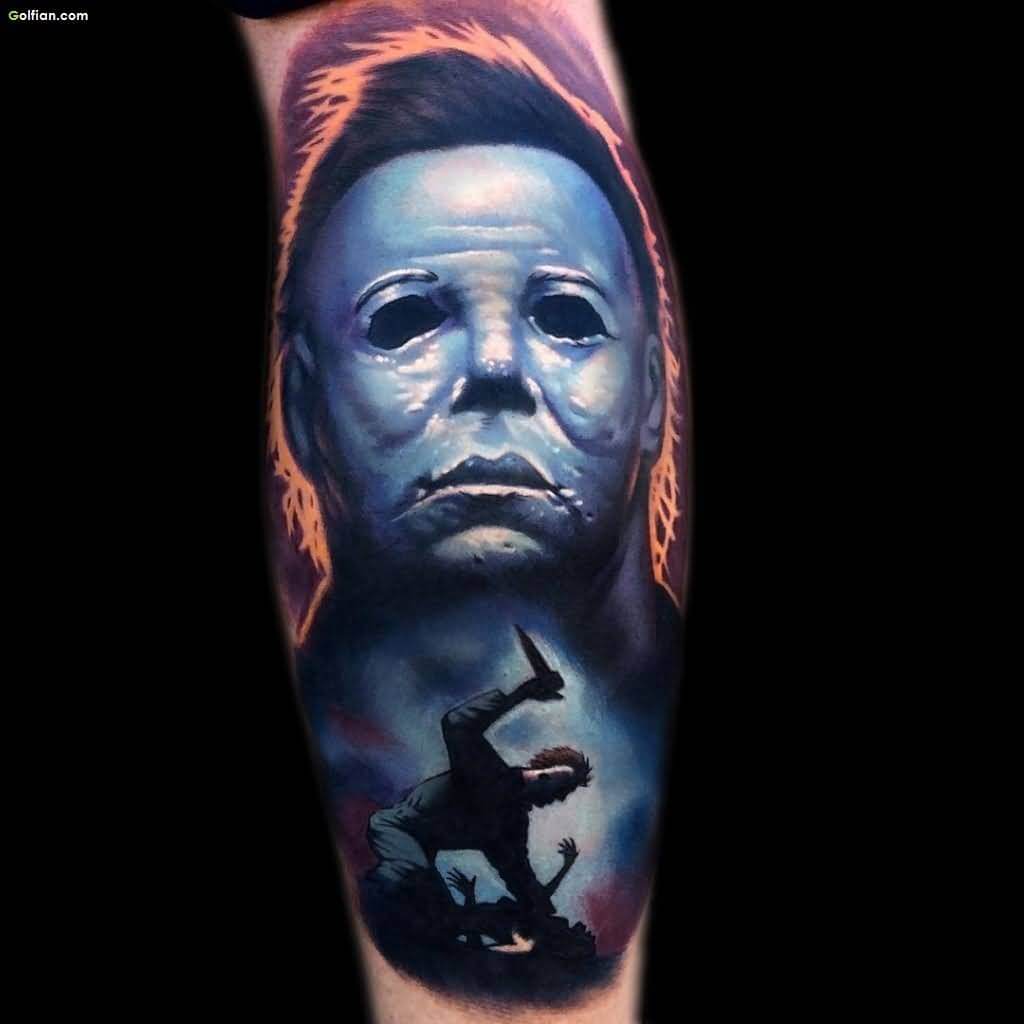 6. Looks like a Marilyn Manson tattoo – scary tattoos list continues below…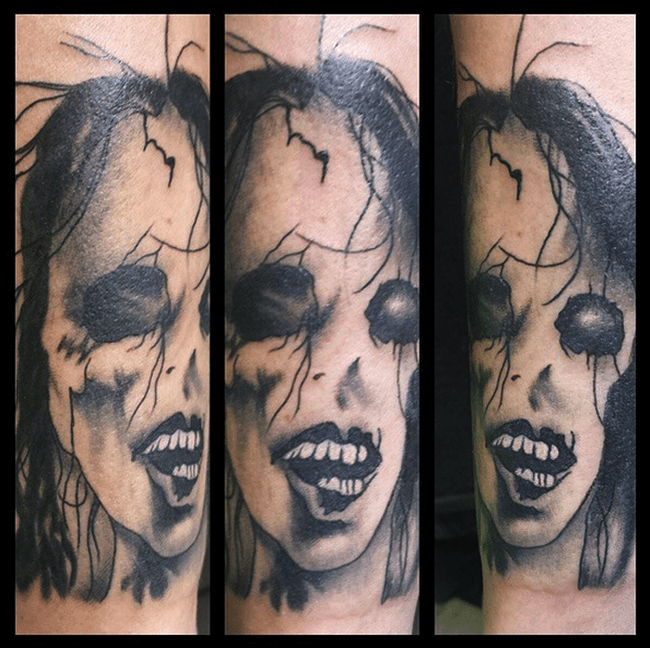 7. Is that Jack Nicholson?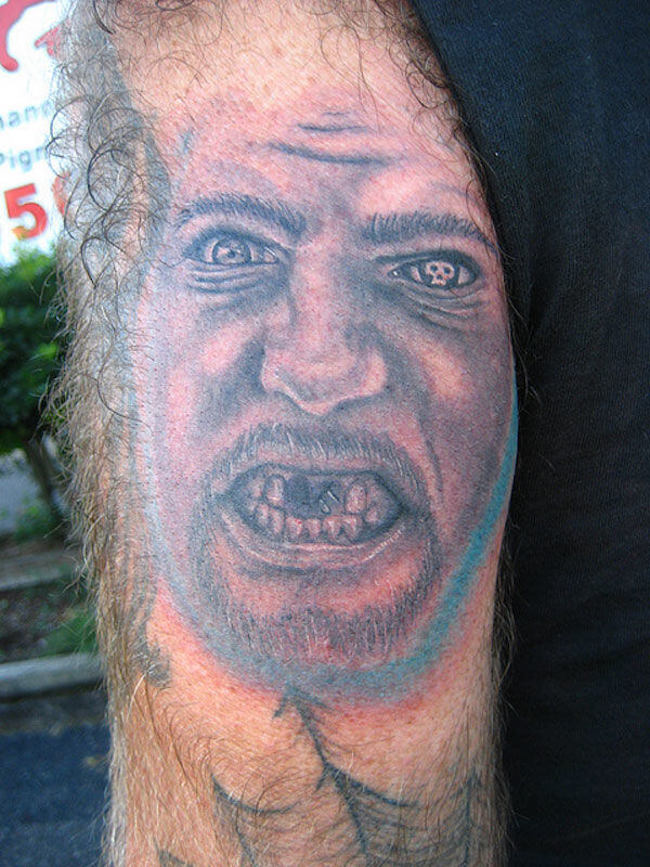 8. There must be a deep meaning behind this scary looking tattoo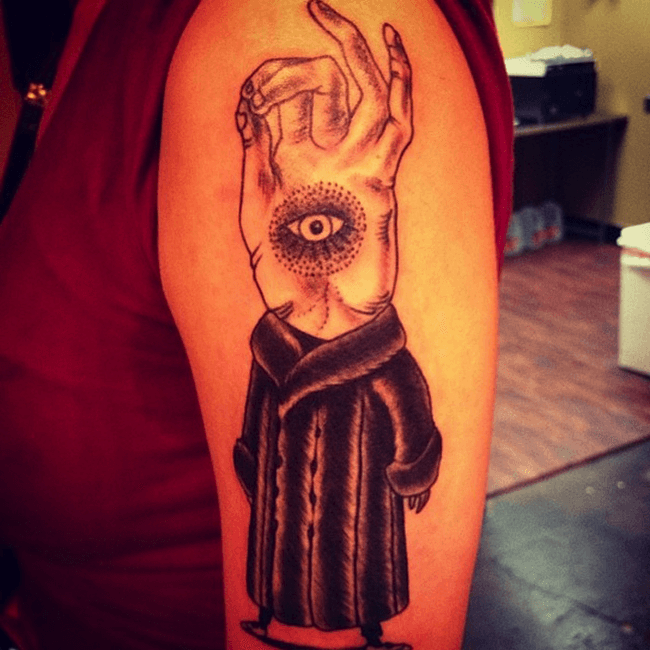 9. OK, i take it back, this is the scariest tattoo on this list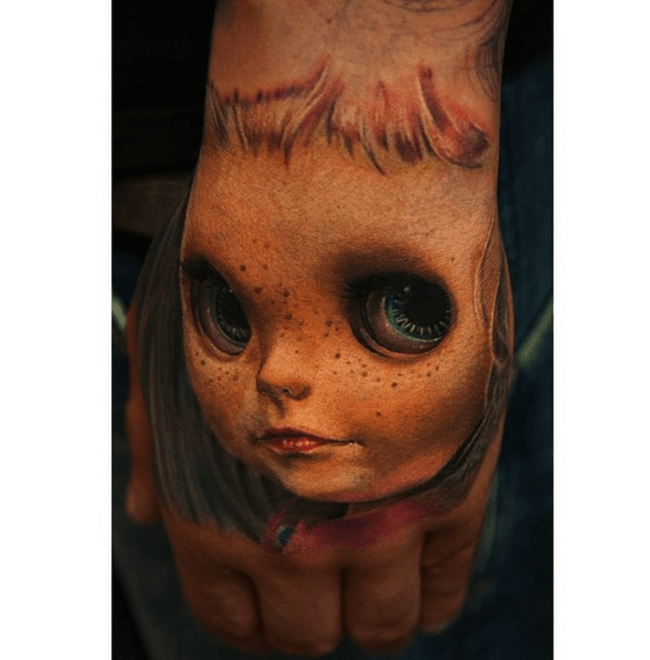 10. Shadows lurking from under your skin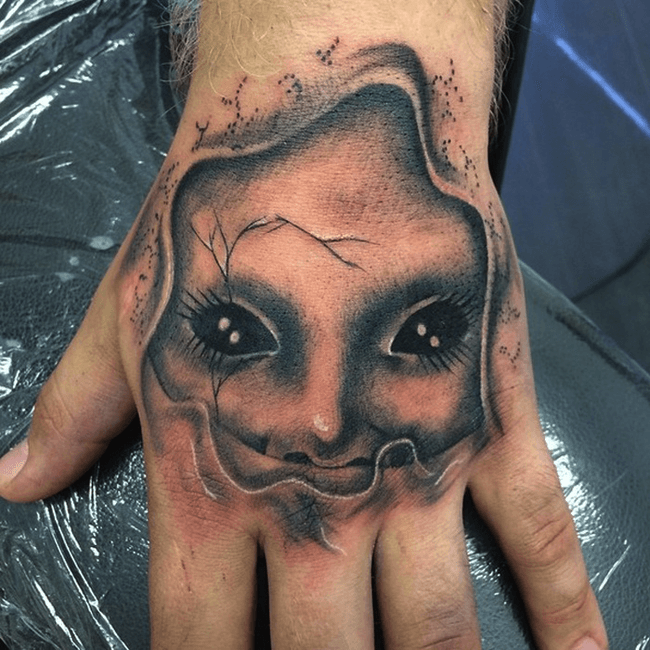 11. Is it noticeable? I can't tell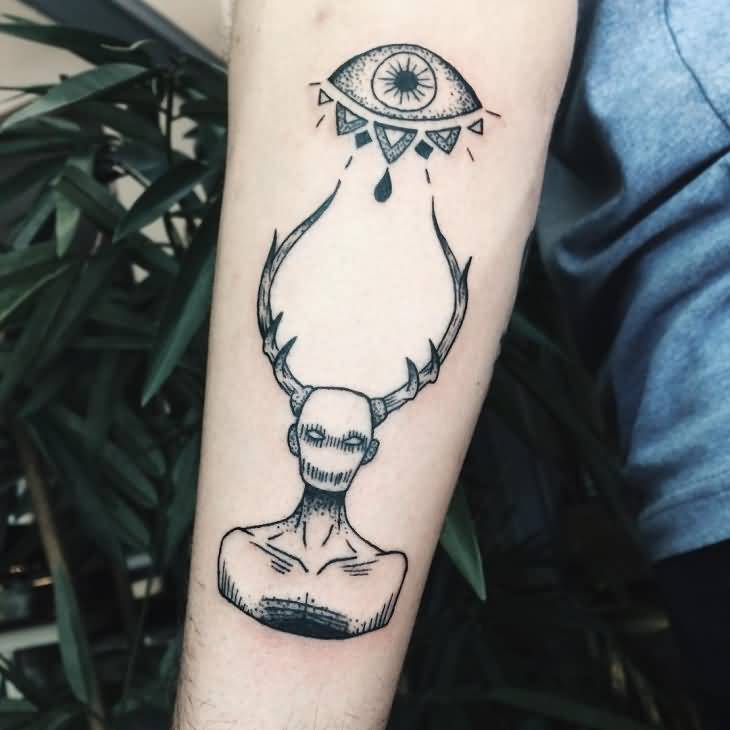 12. This tattoo is actually pretty nice, love the design.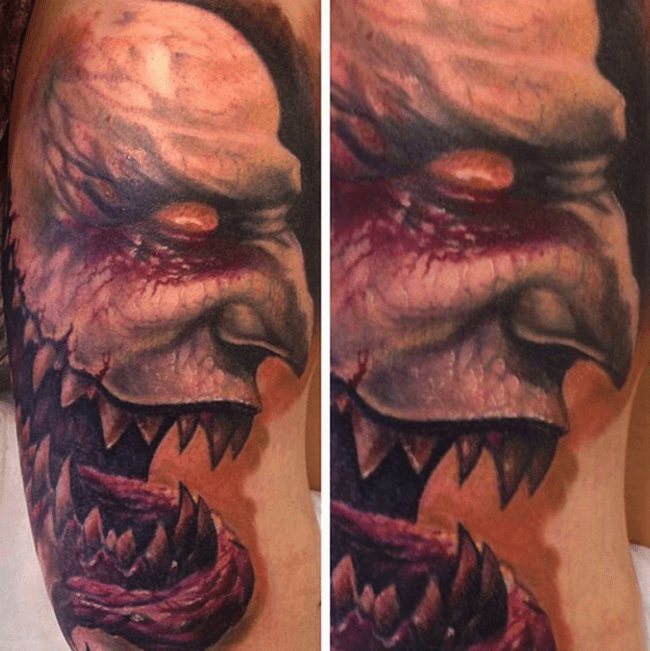 13. Amazing back piece – Is it worthy of the scary tattoos list? Not so much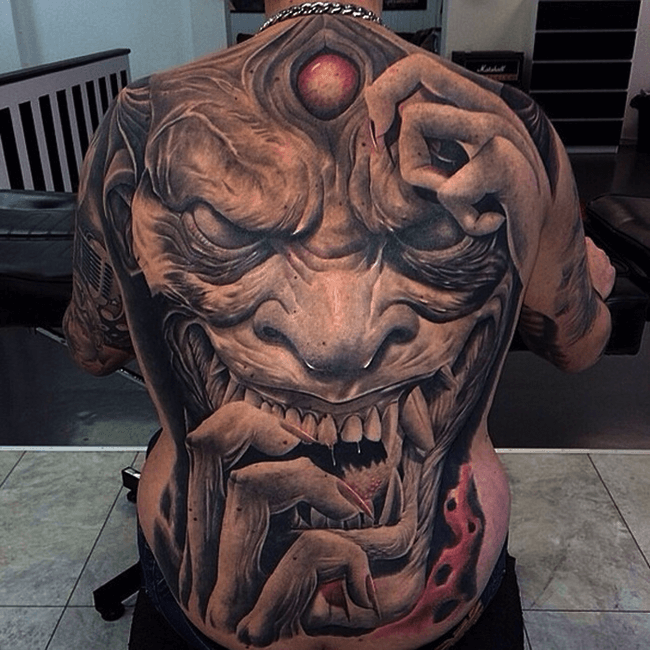 14. This kid's face will haunt my dreams forever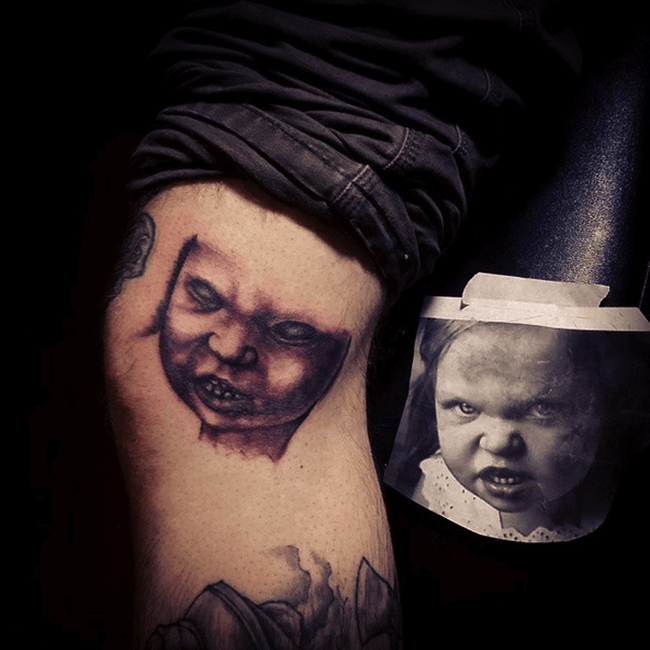 15. Oh lord, I can't look at this for long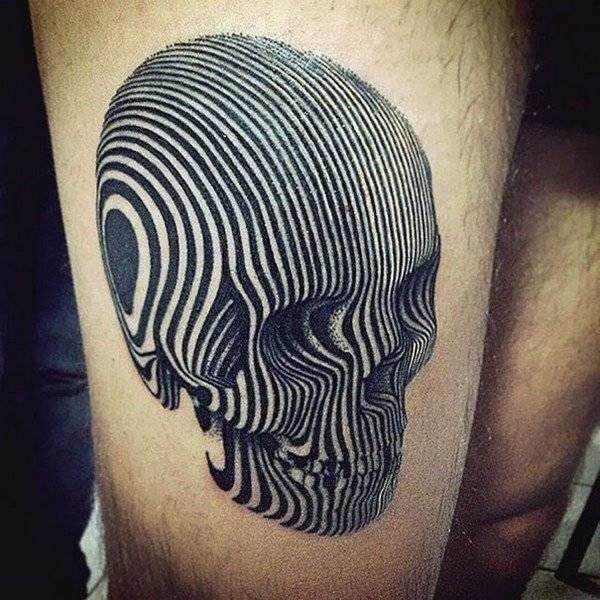 16. " I am damaged "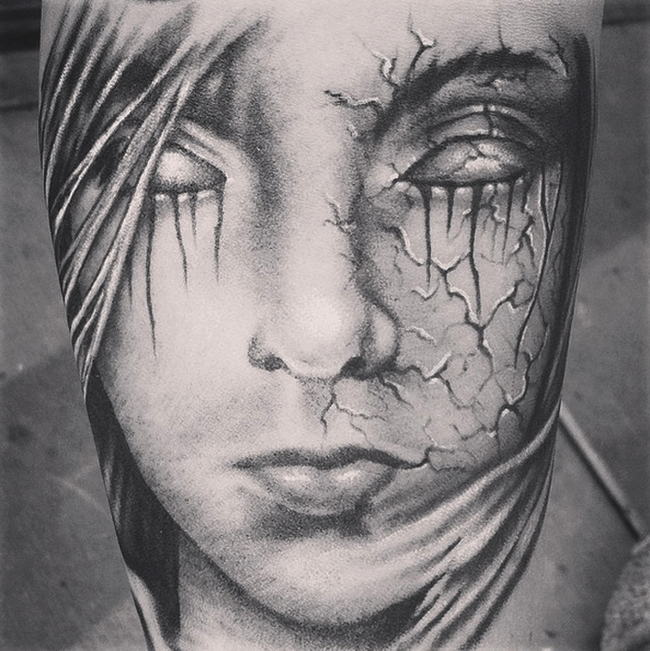 17. Eating you alive, love this work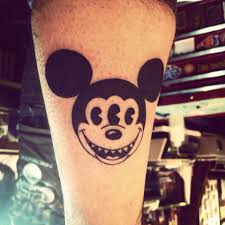 18. Wow, this is taking it too far man. You have another face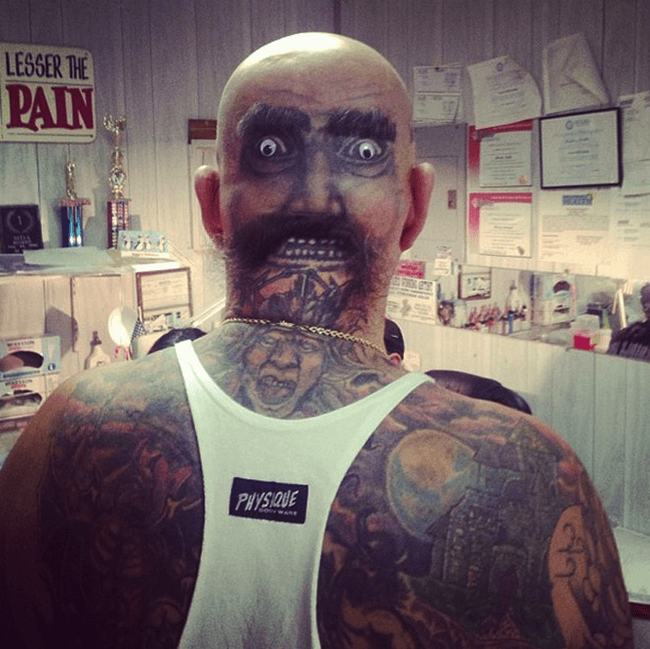 20. Trying to escape this mortal body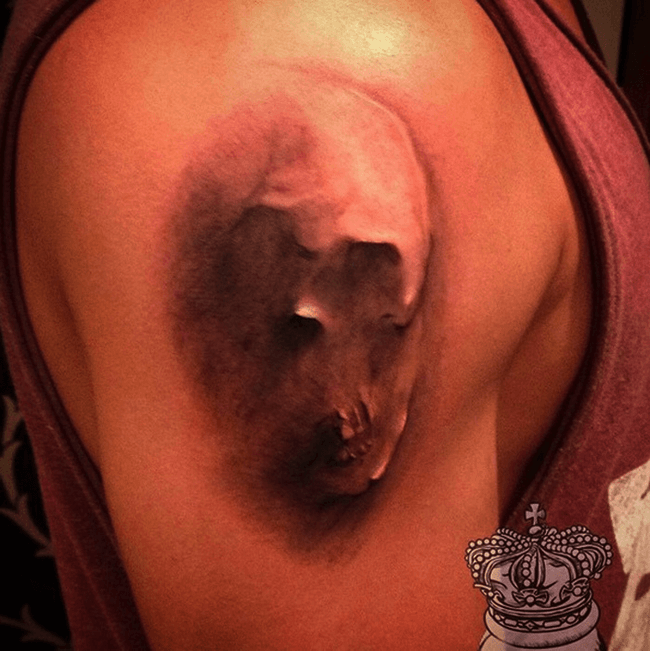 21. Haunted face, can you unsee this? NOPE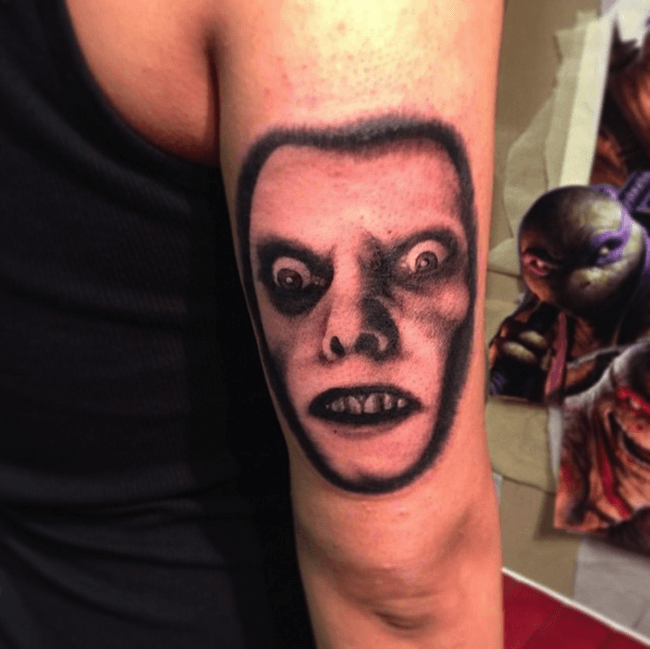 22. Huge scary skull on the back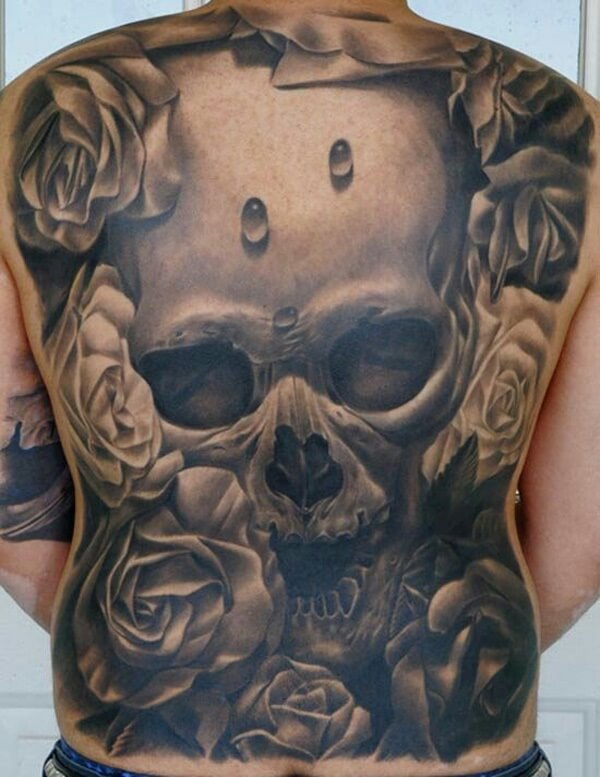 23. Death bride, would you marry her for a lifetime of darkness?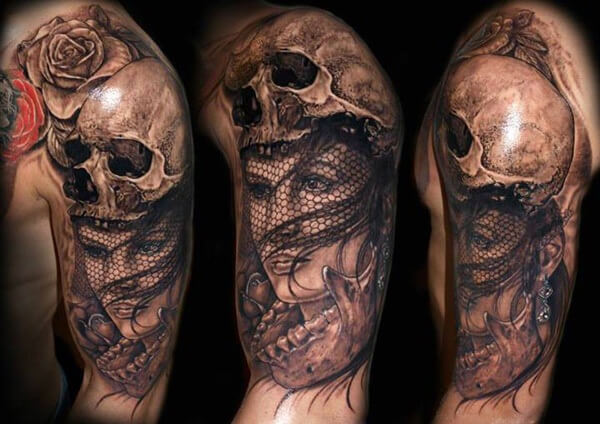 24. Ancient skull – somehow old skulls looks much scary than our days right?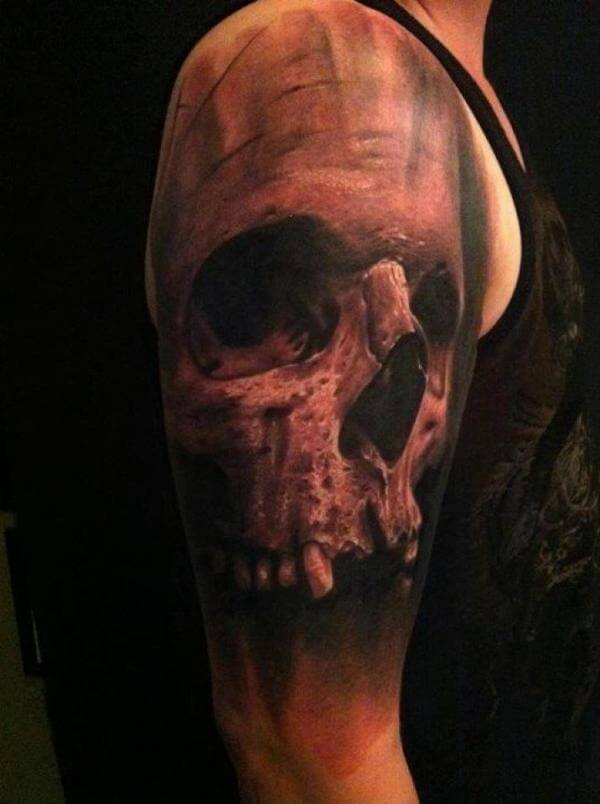 26. The dealer of death, let's play black jack for your life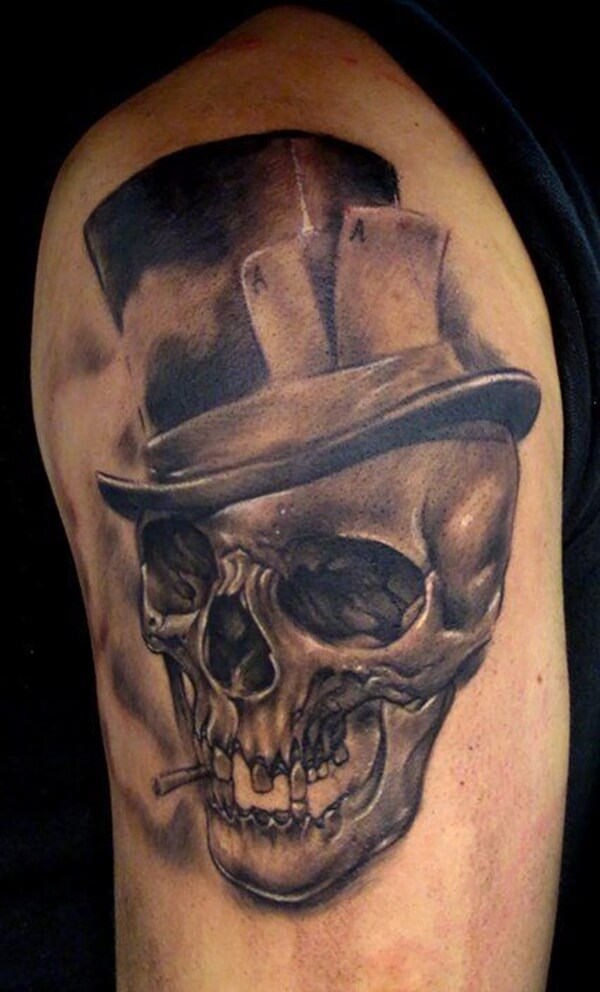 27. I think this is the devil. What do you think?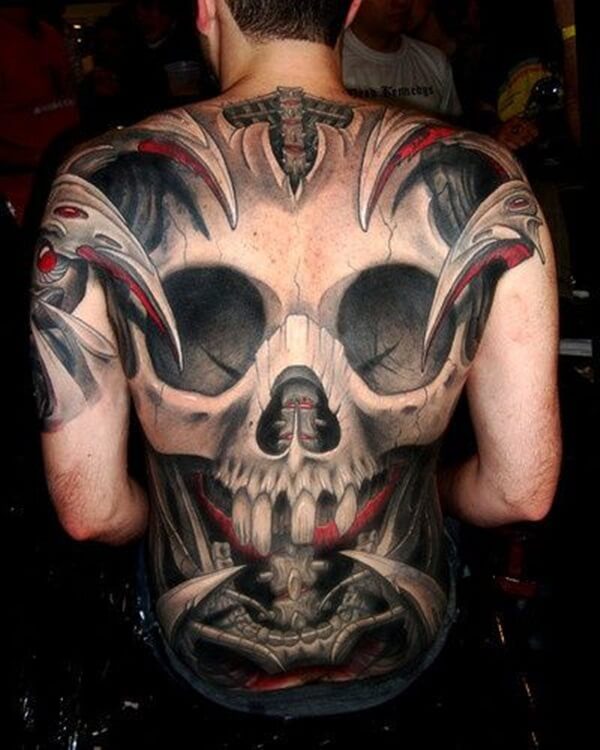 28. Angry looking skull won't take any of your shit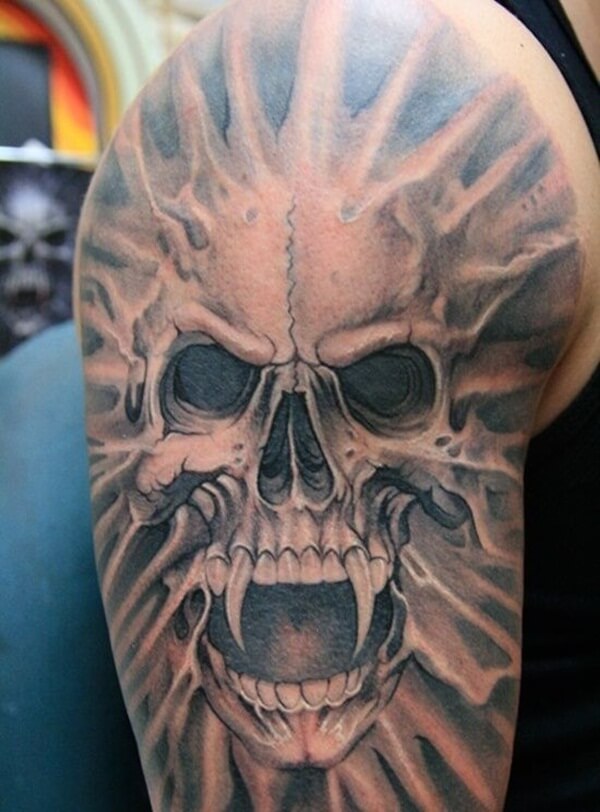 29. I love this skull sleeve tattoo, so elegant, so beautiful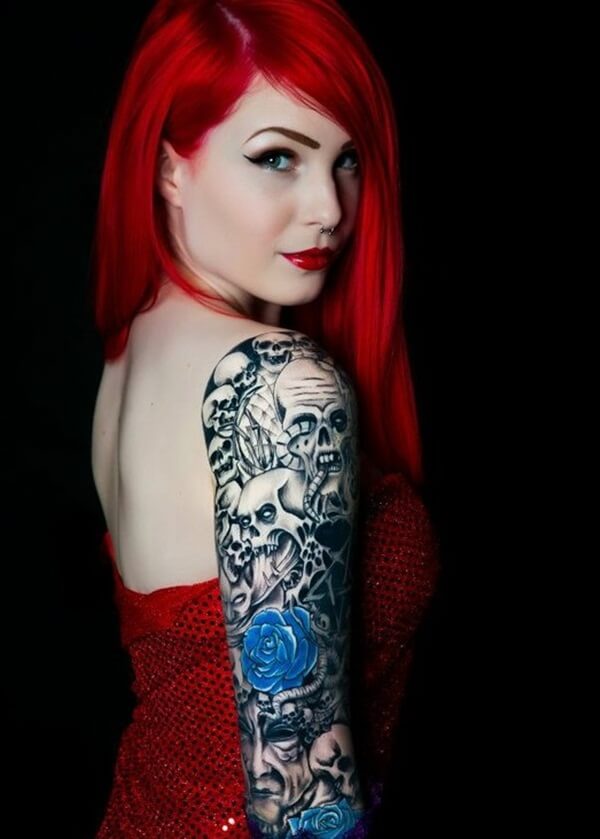 30. Smoke and mirrors, can you handle this tattoo?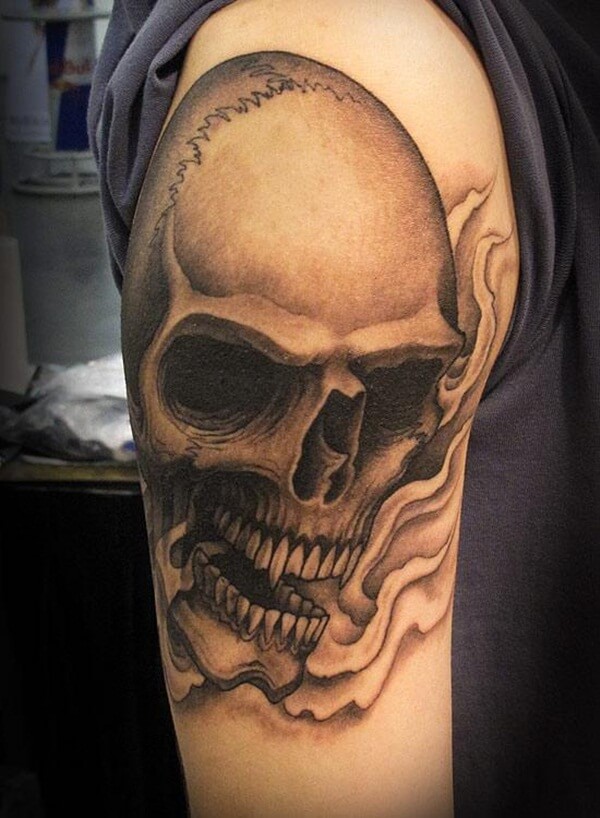 31. Crawling out from your eyes, how creepy is that
32. Face tattoos always creep me out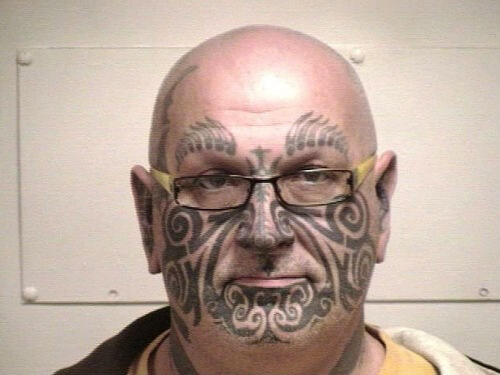 33. Small, but effective
If you made it to the bottom of this scary tattoos list, you must share with your friends right?