Profile pictures. They're one of the first things people see when looking at our social media accounts. Naturally, we would want to give off a good first impression! This post shares some meme profile picture ideas to help you with that quest!
Most of us choose the best pictures of ourselves, even going as far as hiring professional photographers to ensure our picture is the best it can be. A study published in Sage Journals "underscores the vital importance of a profile picture and its effect on making an impression."
Why Are Profile Pictures So Important?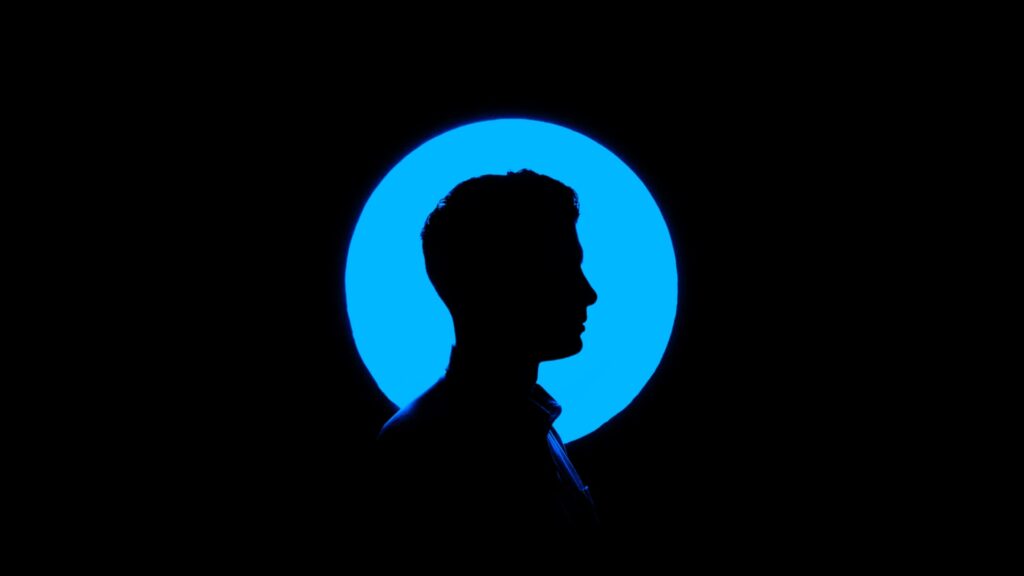 Source: Unsplash
Apart from giving a good first impression, there are many reasons why having a good profile picture is important. This can apply to your personal and professional life as well. Here's why your profile picture matters more than you think:
Profile picture allows your personality to shine through
A study at the University of Pennsylvania revealed that people could learn much about your personality from your profile picture. But a person's unique personality deserves to be represented by more than just a grainy, low-resolution selfie.
But a high-quality profile picture that shows who you are means doing more than just taking a high-quality photo. You also have to consider the other details.
Smiling. People who smile in their profile pictures are generally more approachable and socially aware.
Brightness. Go for brighter photos if you want to be perceived as more agreeable instead of neurotic and anxiety-ridden.
Glasses. Don't be shy to upload a picture of you wearing glasses. This can make you seem more intellectual!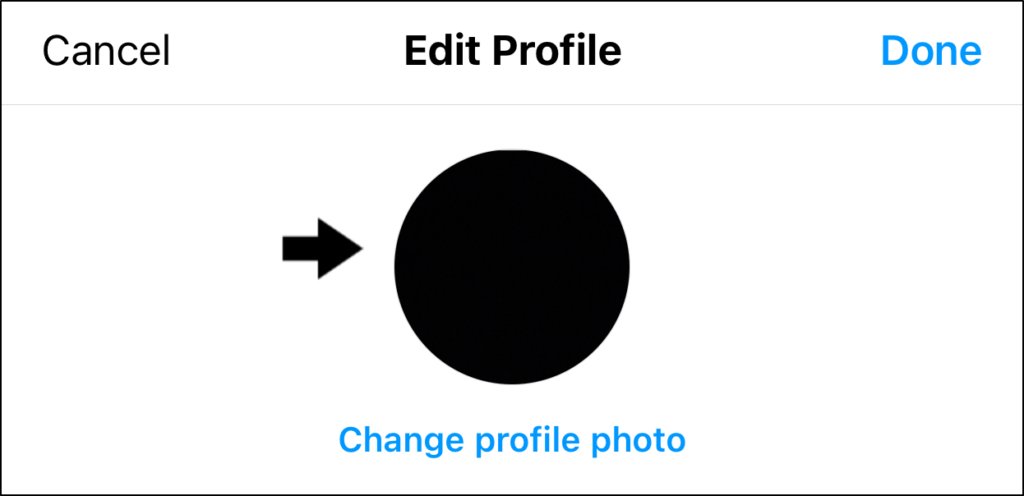 Source: Pletaura
It's worth emphasizing that a profile photo will never capture your entire personality — there's so much more to a person than what you can see in a photo. At first sight, people may not get an idea of your many likes, dislikes, hobbies, and goals.
However, a profile picture can also say a lot. Use it to your advantage and show people who you are, especially when connecting with those who share your life goals and outlook.
It shows others that you care
It might seem like the "in" thing not to care so much about your social media image. However, there is no denying that people pay attention to these details, consciously or subconsciously. Some people might mind your low-quality profile picture, but they may feel that you do not care about how you present yourself.
You may care more about your profile picture more than you realize, especially when people start judging it. If you want to appear engaging and friendly, especially on more professional social networks like LinkedIn, then working on your profile picture is necessary.
It helps you stand out
Many people have low-quality profile pictures on their social media accounts. Some pictures use filters, while others are just carelessly taken and uploaded. This becomes more noticeable on social media platforms prioritizing photographs more than others.
A high-quality or unique photo can help a profile stand out from the rest — the way you want to stand out is up to you!
No Profile Picture is Alike; Meme Are Good Ideas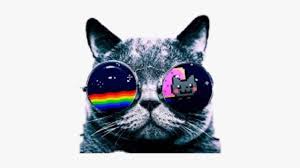 Source: Kind PNG
However, not everybody takes their profile pictures so seriously. There will always be several people who will inject humor into everything, and that includes the photos they choose for their social media profiles.
More and more people have been using funny images for their profile pictures on Facebook, Twitter, Discord, or other platforms. To stand out from the crowd, they upload something interesting, funny, and still somewhat attractive in an unconventional sense. Most people use memes and let that speak volumes.
Here are the 30 funniest meme profile pictures ideas you can use to catch people's attention.
1. If you're sick and downright confused with everybody else, this profile picture of a cat with little human arms is perfect.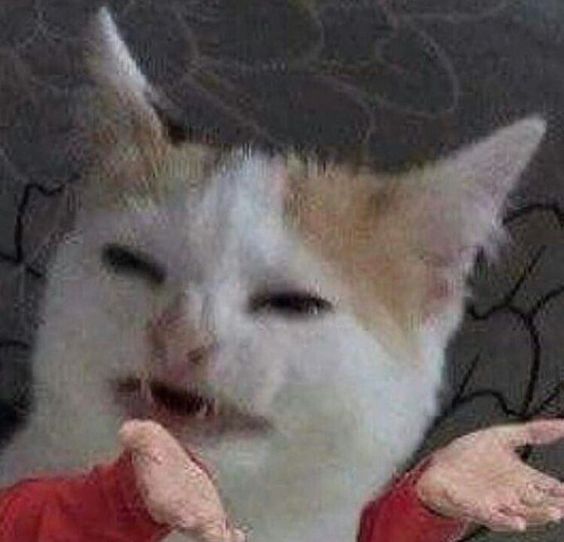 Source: Pinterest
2. Sometimes, all you need is a smile to tell the world how you feel.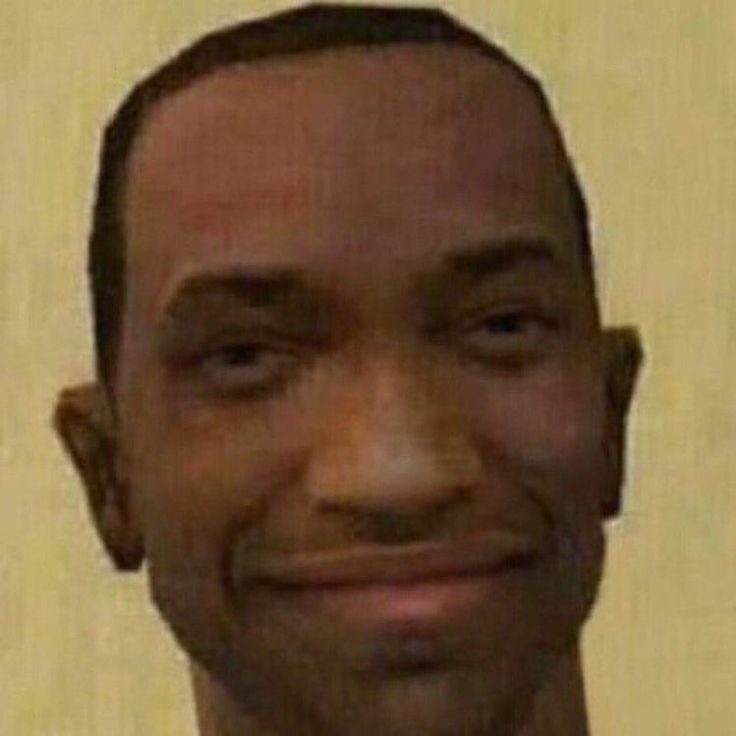 Source: Pinterest
3. There's nothing like a sad but cute Disney character with hearts to catch someone's attention on your socials.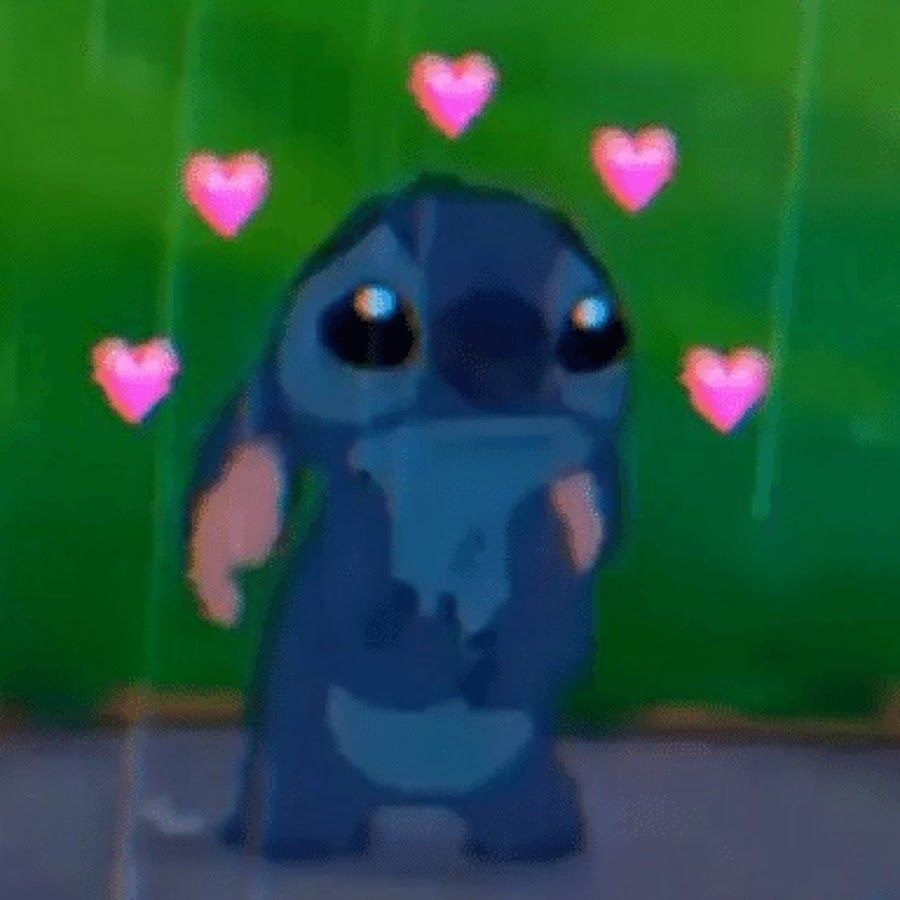 Source: Wallpaper Cave
4. Will Smith meets Shrek. Need I say more?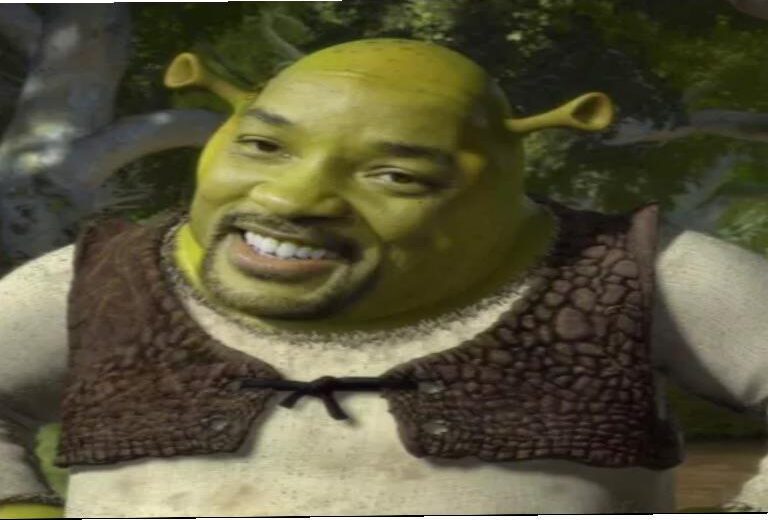 Source: Unkle Aboki
5. Crossovers are the best, and this meme perfectly encapsulates what it would be like if Spongebob embodied Walter White from Breaking Bad.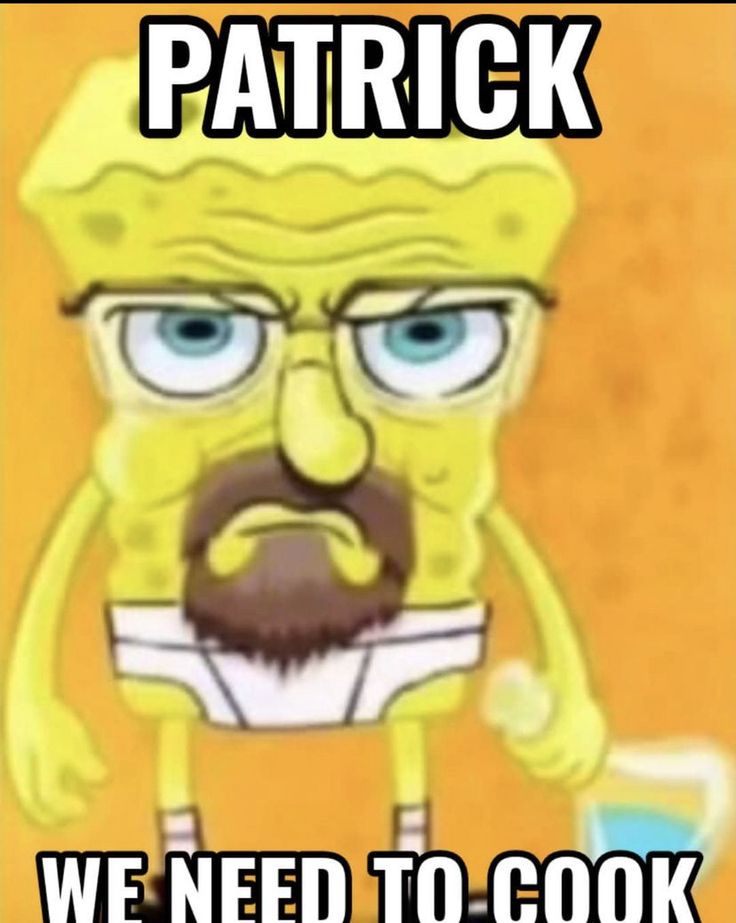 Source: Pinterest
6. This Megamind-inspired meme can say so many things as your profile picture.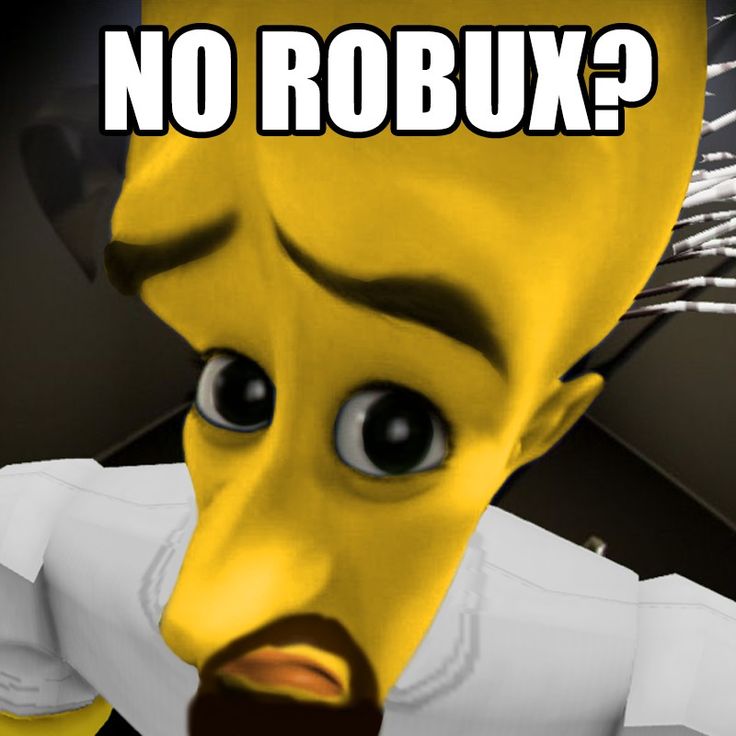 Source: Pinterest
7. Cat memes will never go out of style, whether you're just sharing them on your feed or using them for your profile picture.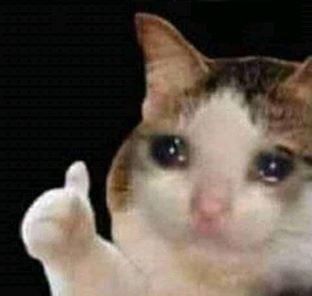 Source: Pinterest
8. This expression can convey so many things that most people might feel now — relatable, funny, and eye-catching all at once!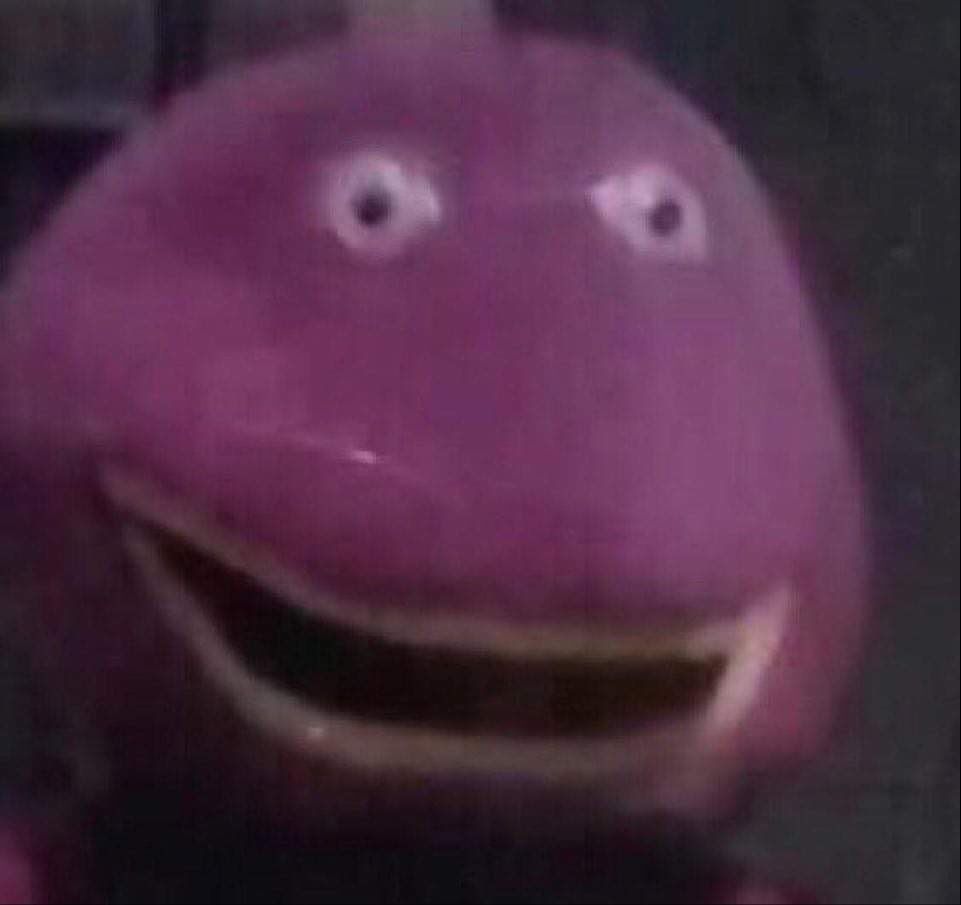 Source: Pinterest
9. A Doge wearing a Pepe hat? The perfect profile picture.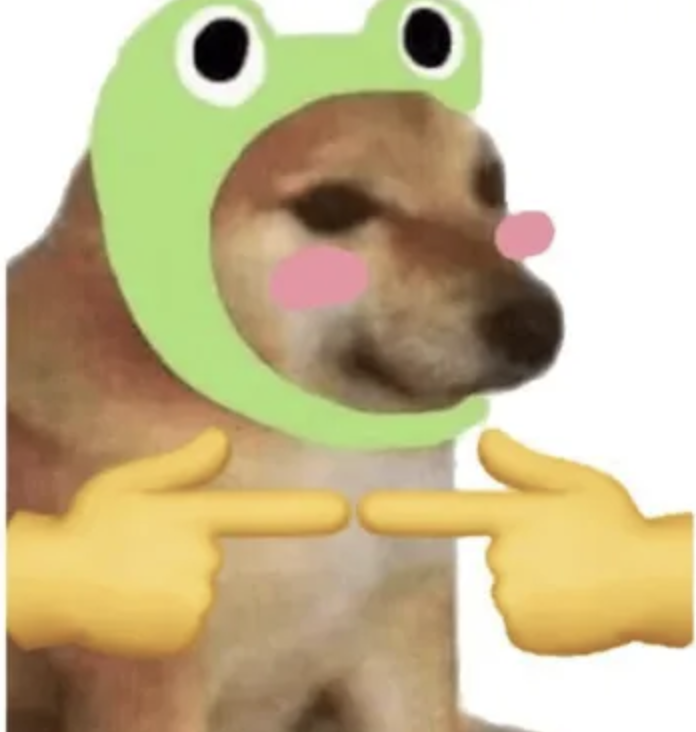 Source: Exploring Bits
10. Dora the Explorer but a little different. This one is bound to catch someone's attention on Facebook or Discord.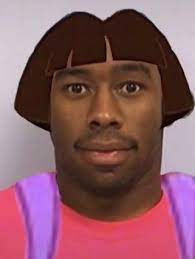 Source: Jokes for Funny
11. This profile picture is perfect if you're feeling particularly introspective.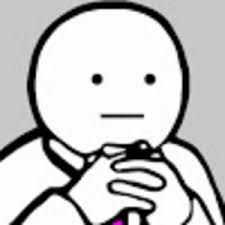 Source: Pinterest
12. Nothing says top-tier meme status than Gru photoshopped onto Barbie's body, making it an excellent option for your new meme profile picture.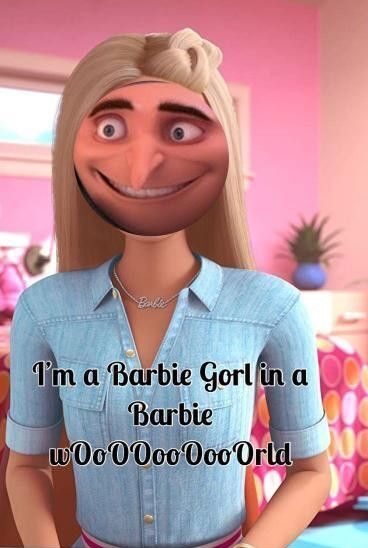 Source: Pinterest
13. Raging? This jellyfish holding a gun from Spongebob will do the trick. 
Source: Pinterest
14. We're not entirely sure where this meme came from, but we can't take our eyes off it for some reason.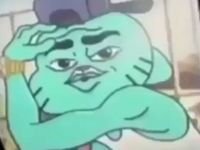 Source: Pinterest
15. What could be better than the original meme profile picture?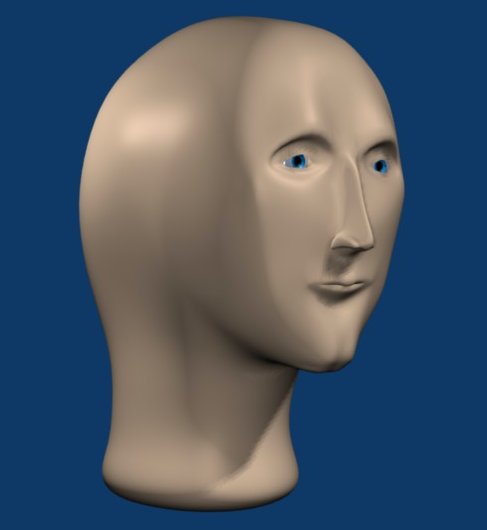 Source: Know Your Meme
16. Some people on the internet may come to your profile looking for a fight. Beat them to the punch by using this as your profile picture.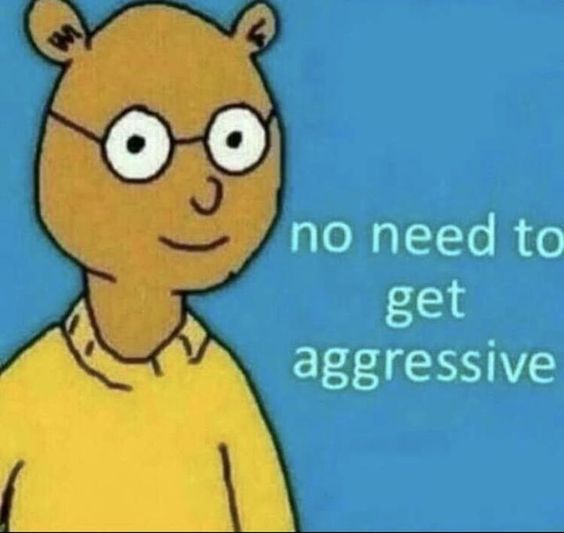 Source: Pinterest
17. Those who are particularly pious may enjoy this cartooned-up version of the Pope.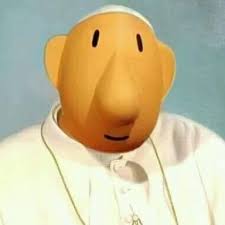 Source: Facebook
18. This popular meme featuring Mike Wazowski from Monsters Inc. is great for when you want to convey a feeling of blanking out as the world around you burns.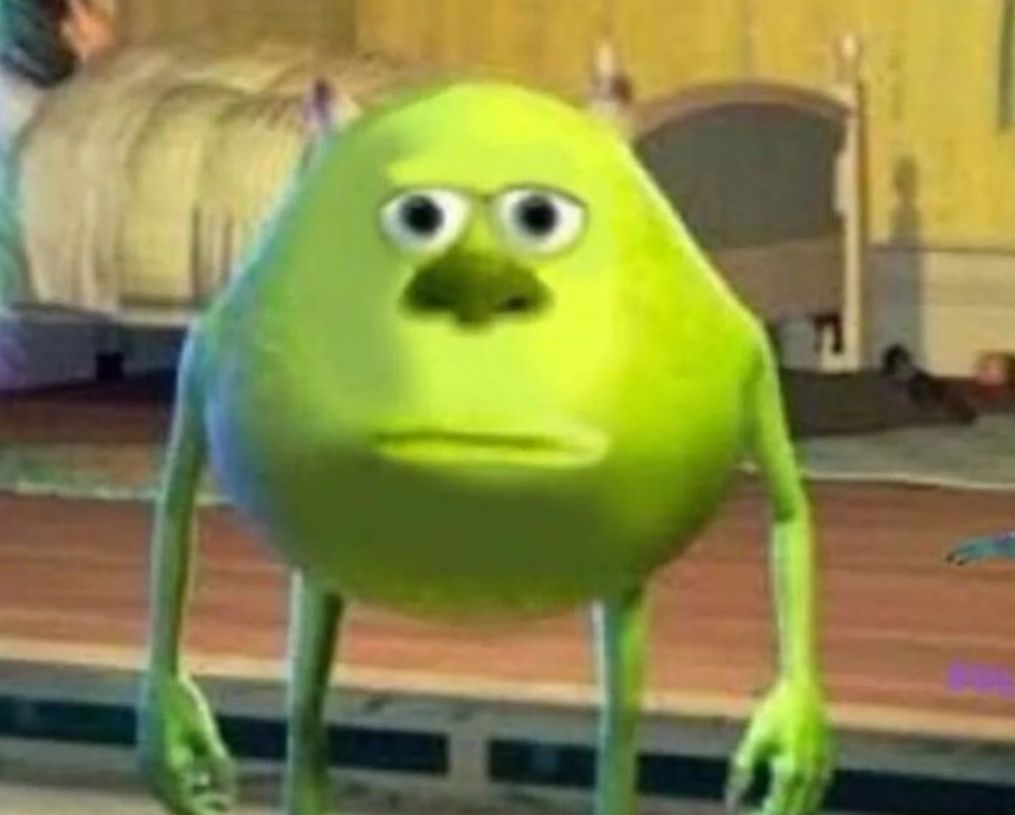 Source: Pinterest
19. For the effortlessly cool chick, a Spongebob with platinum blonde hair and shades.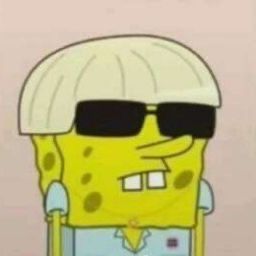 Source: Pinterest
20. This is a cross between a man, a teenage mutant ninja turtle, and what looks like a watermelon. 'Nuff said.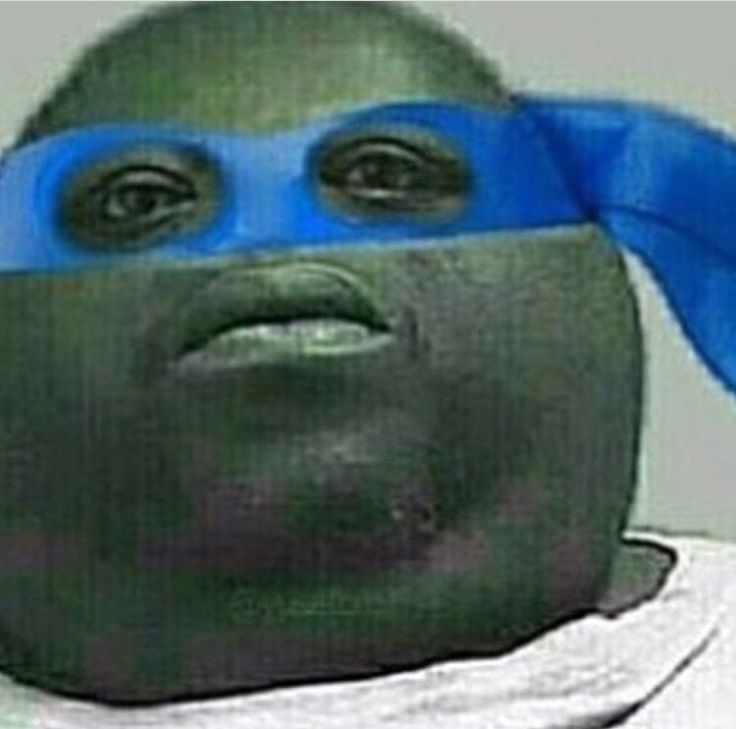 Source: Pinterest
21. Another Gru for another you.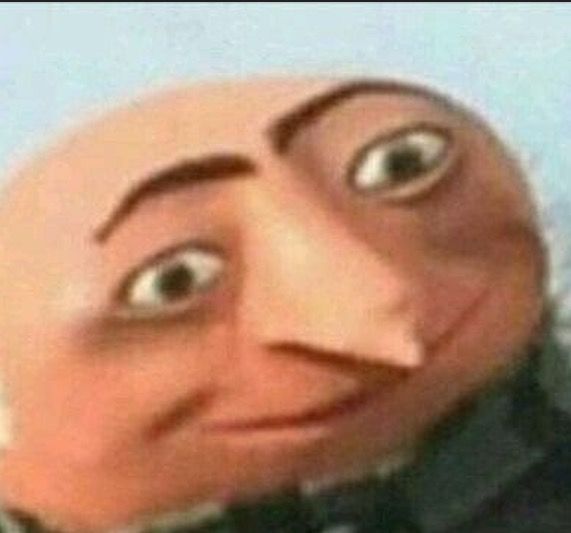 Source: Pinterest
22. Sometimes, you just gotta give them The Stare. This works perfectly to achieve the desired effect.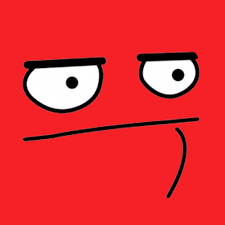 Source: Facebook
23. Feeling sad and lonely is a normal feeling. This is perhaps the perfect opportunity to use sad Pepe as your profile picture.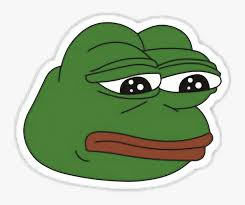 Source: PNG Item
24. Anybody who's a fan of Sonic knows that Knuckles the Echidna became a popular meme in the past few years. Posting Ugandan Knuckles as your profile picture is guaranteed to turn some heads.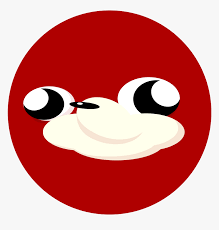 Source: PNG Item
25. A Bee Movie is really weird on its own, which is why this profile picture is simply perfect for anybody that can't make up their mind.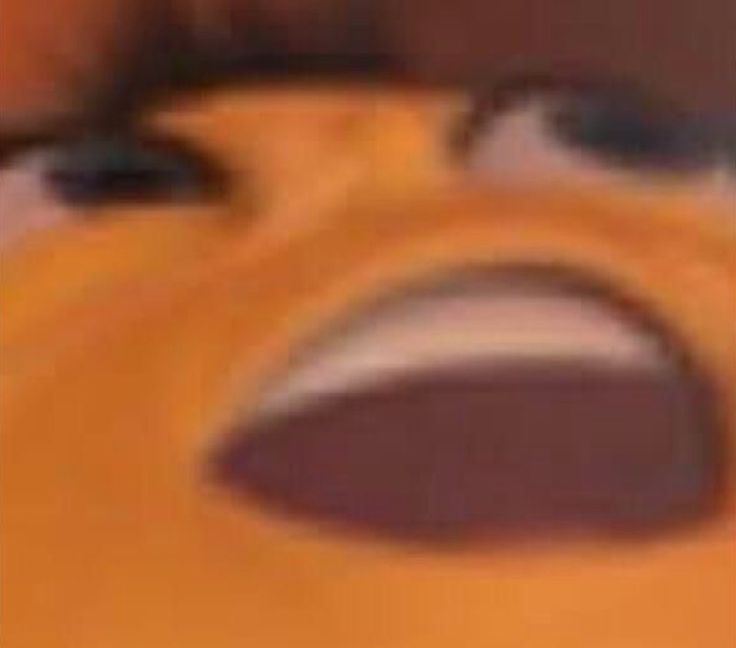 Source: Pinterest
26. No context 3D Garfield is the best you're gonna get.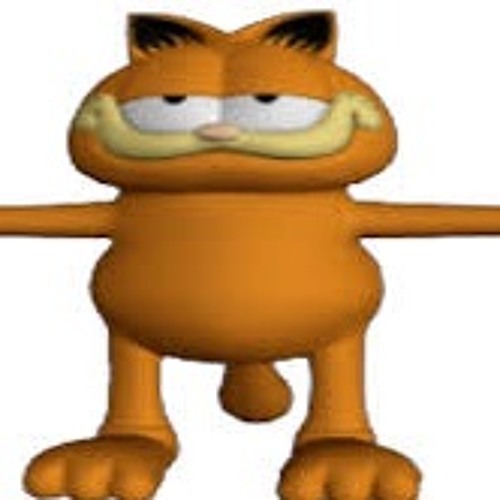 Source: Soundcloud
27. Cringe is abundant these days, which is why this picture of Sully from Monsters, Inc. is suitable for your profile picture needs.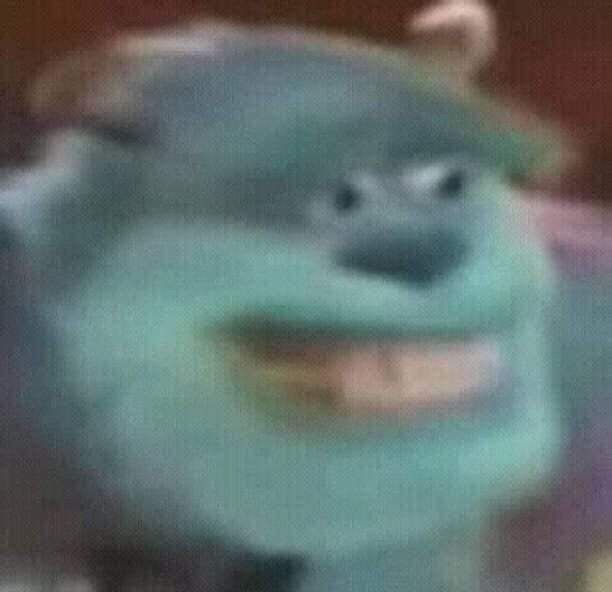 Source: Pinterest
28. Weird Woody. That's all you need to know.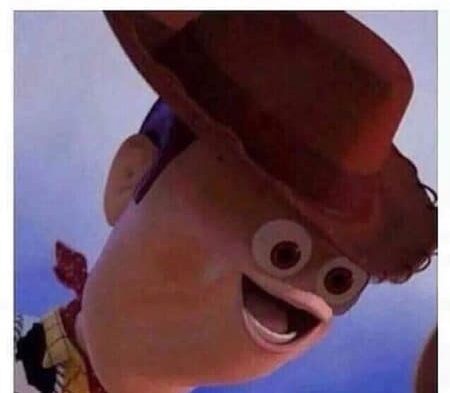 Source: Appamatix
29. No list of memes is complete without the classic Spiderman inclusion.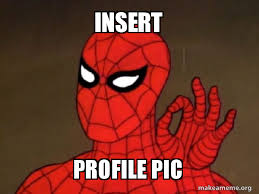 Source: Make a Meme
30. We dare you to post this after a funeral.  Just kidding; don't way we didn't warn you.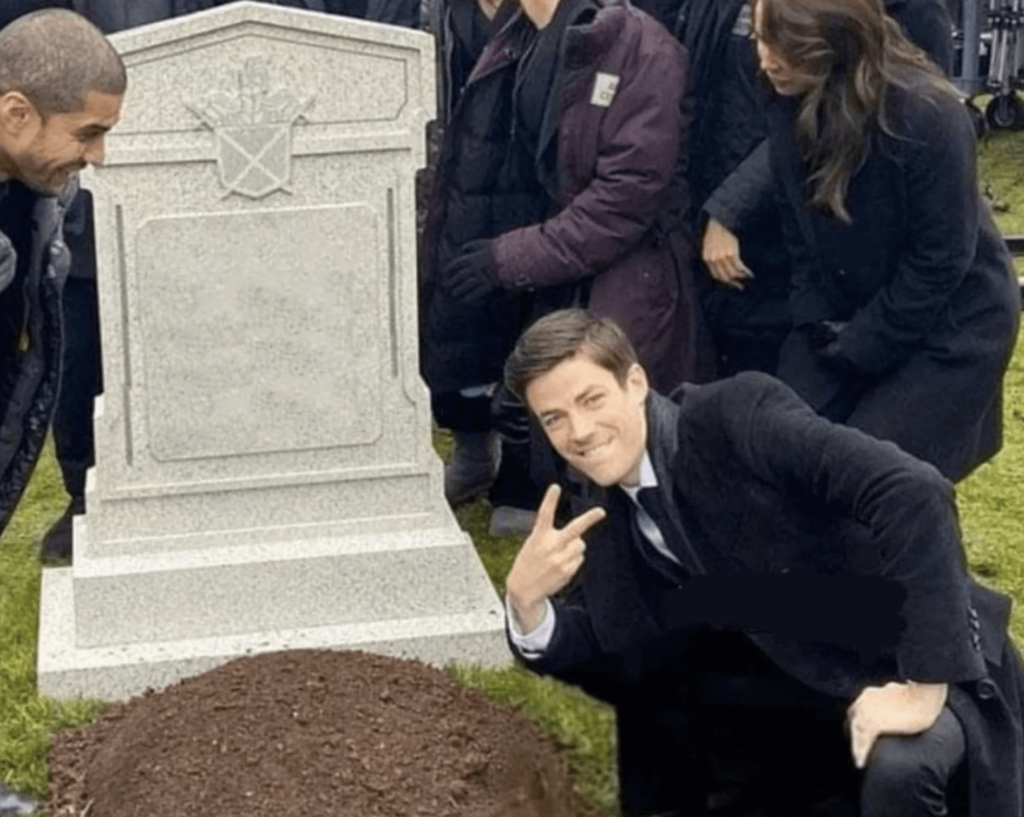 Source: Exploring Bits
If you enjoyed this listicle of weird and funny meme profile picture ideas, check out our other funny meme articles!