Many adults look back on their college years as some of the best times in their lives. There's a sense of greater responsibility, newfound freedom, and plenty of fun! However, college can also be very stressful. It often feels as if 24 hours is not enough in one day, especially with late nights of readings, papers, and projects happening all at the same time. College memes capture parts of this life perfectly. 
College is a whirlwind experience for most people. You enter school a wide-eyed freshman and leave campus a wiser senior. You learn and grow into yourself through truly unforgettable experiences. It's bittersweet when you approach graduation, and it can feel like a big scary world out there. Some may know exactly what to do while others have no clue.
Everybody goes through college in their own unique way. But one thing is for sure: these memes perfectly capture the experience!
1. Most people enter college looking like wide-eyed babies only to come out disheveled and broken.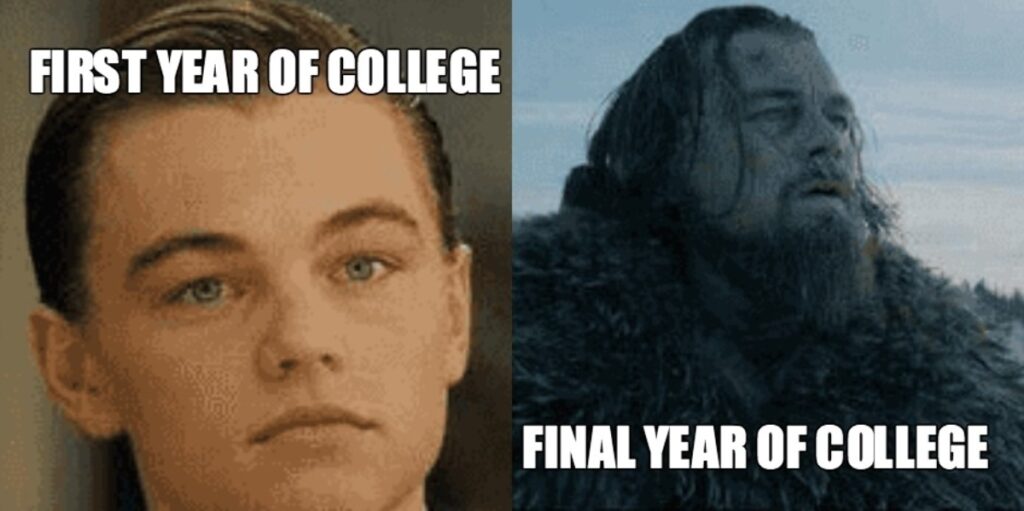 Source: Your Tango
2. Yes sir. I have all the questions about all the things!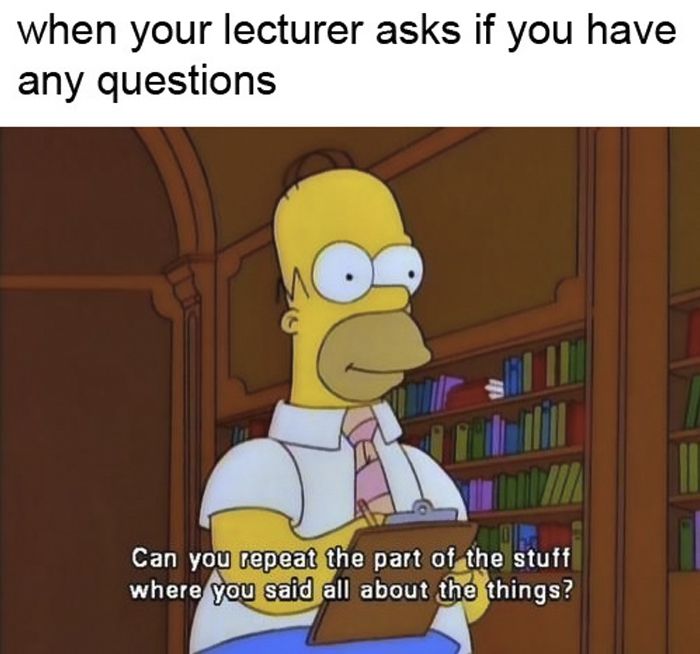 Source: Live About
3. Talk about being cynical, especially at such a young age!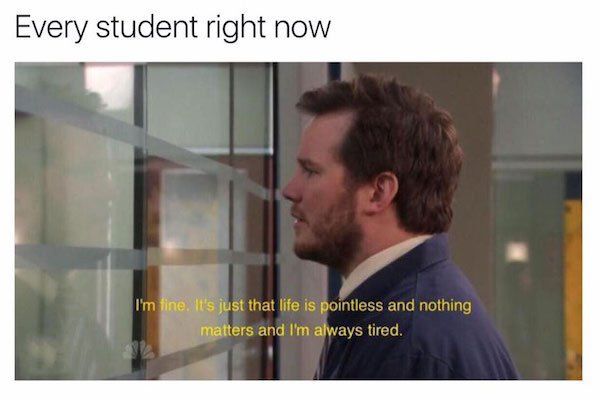 Source: Pinterest
4. Finals? Oh, it's going well you know, procrastinate here, distract others over there…
Source: Pinterest
5. You just need to learn how to say it 10 different ways to get an A!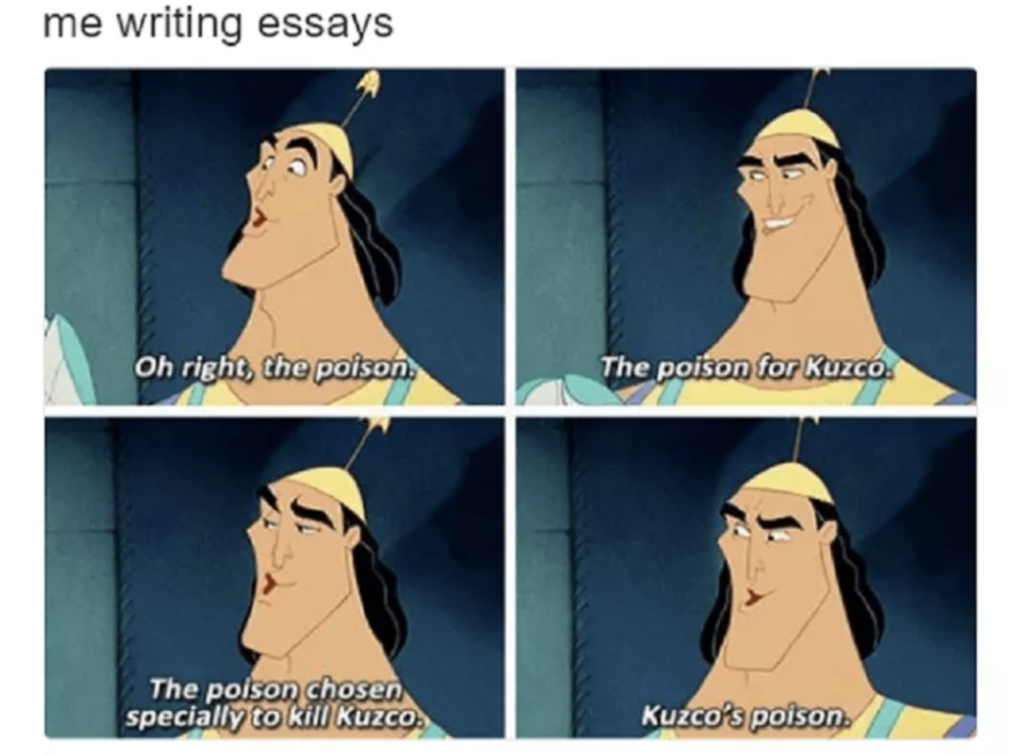 Source: Live About
6. You underestimate my cramming power!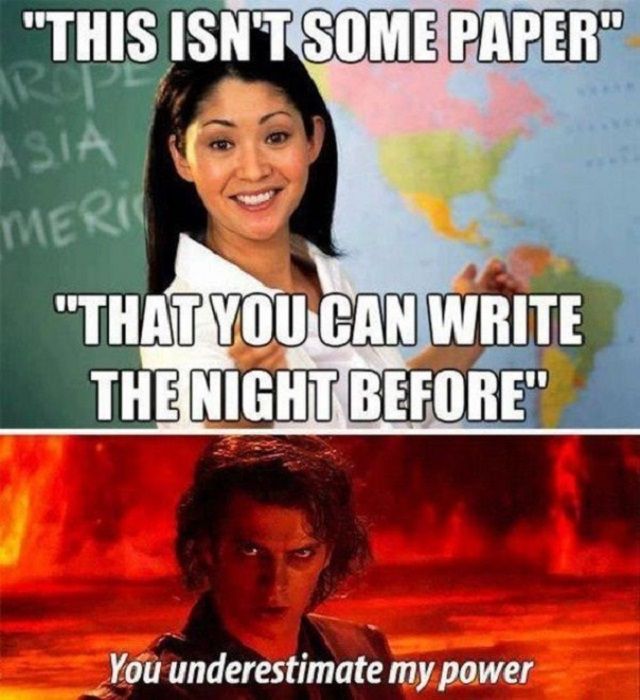 Source: Live About
7. What's after college? Free masters in Germany, apparently!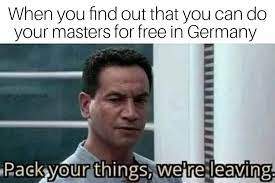 Source: Facebook
8. Freshmen just write everything down these days.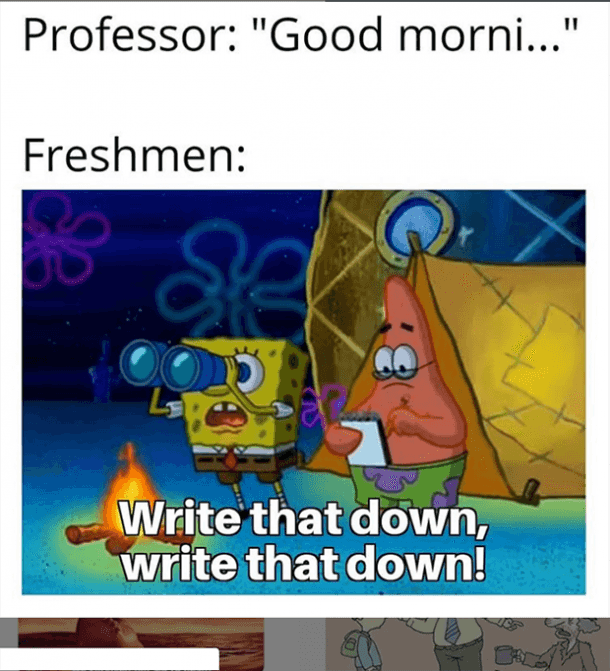 Source: Pinterest
9. They're pretty much the same thing, right?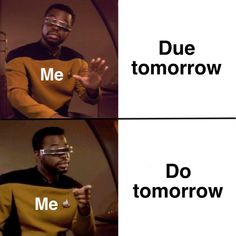 Source: Buzzfeed
10. Young and squeaky clean versus old and haggard.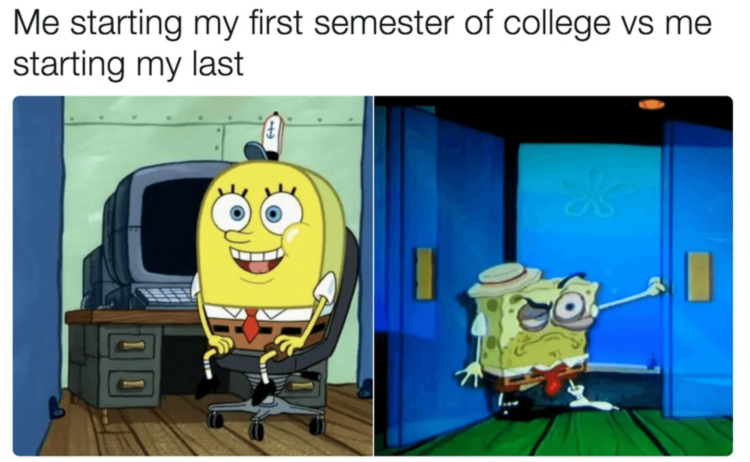 Source: Buzzfeed
11. But it wasn't me, it was definitely the teacher's funny accent!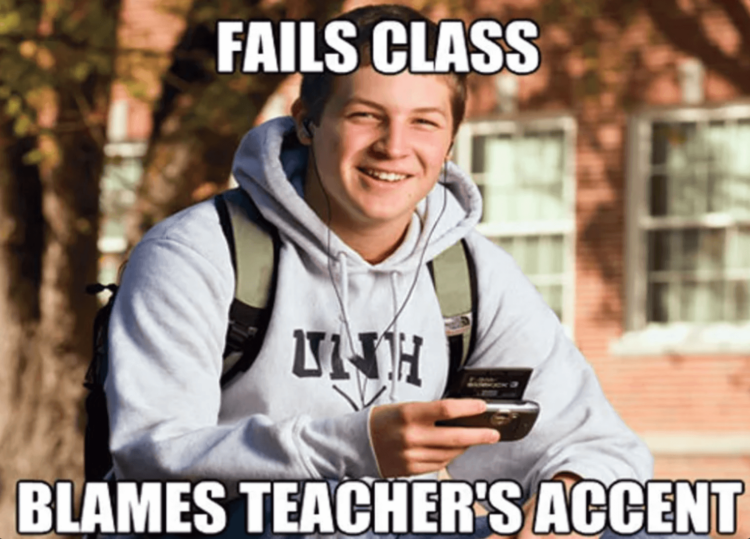 Source: ZD Net
12. Why didn't I think about that?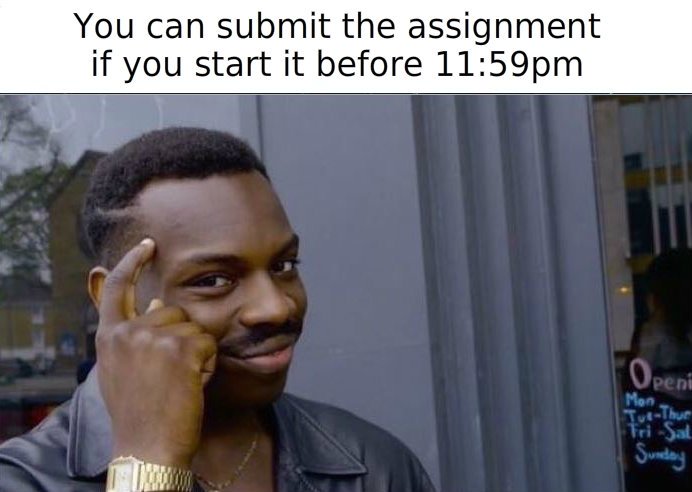 Source: Twitter
13. I mean, 40 minutes of sleep should be enough to concentrate for finals, right?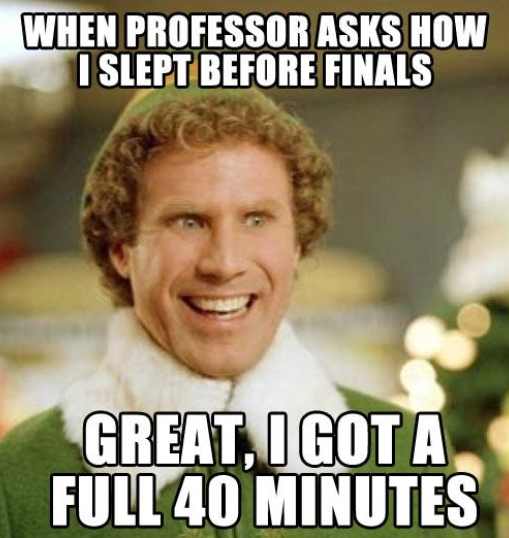 Source: Homework Help Global
14. Is turning in the test touch move, sir??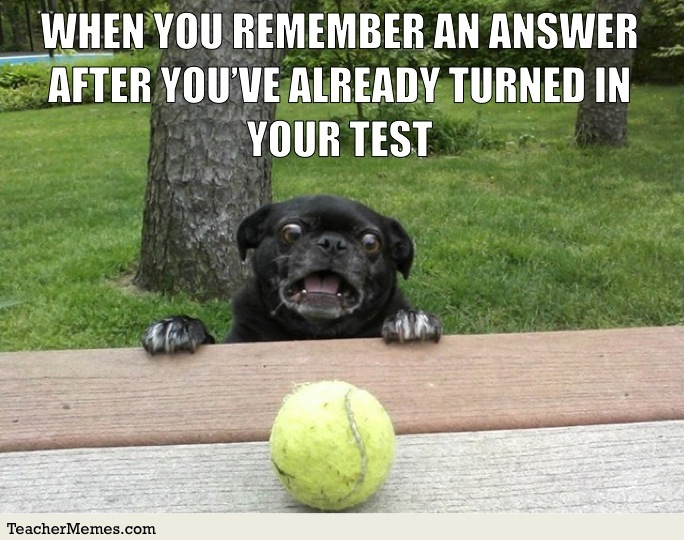 Source: Homework Help Global
15. Students go through more pain than you think!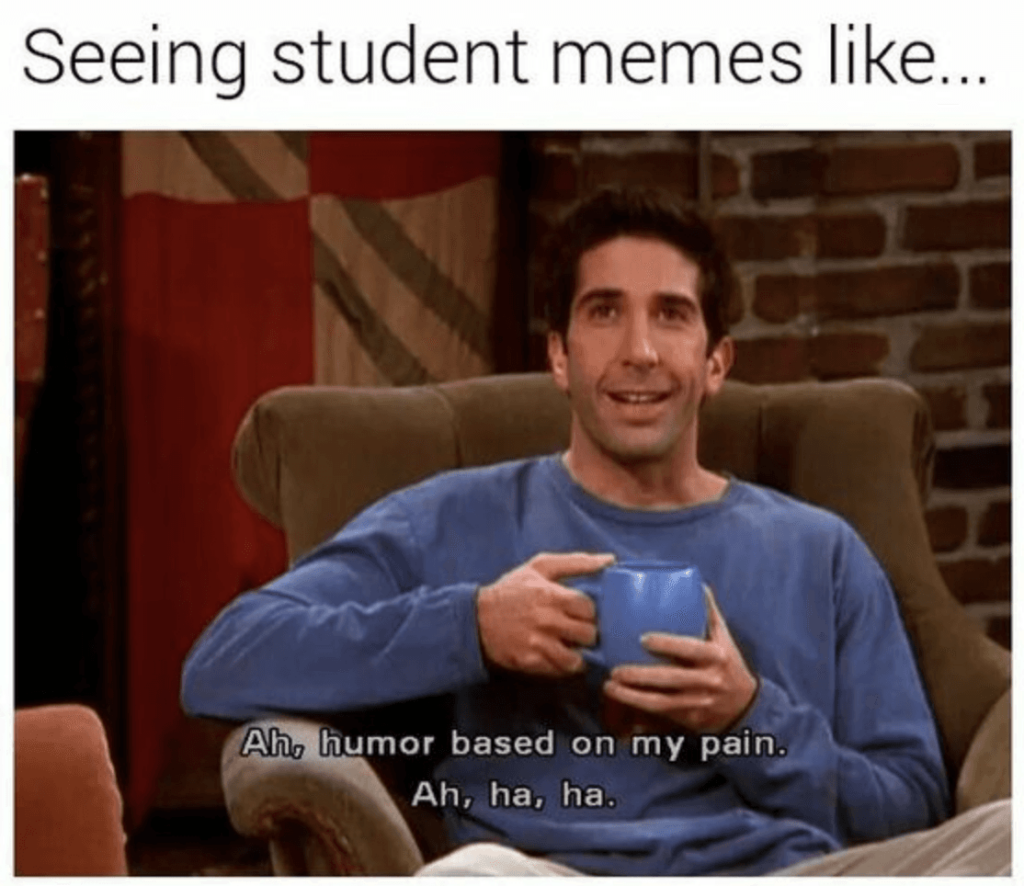 Source: Ranker
16. Ah yes, it feels just like the end of the world all over again.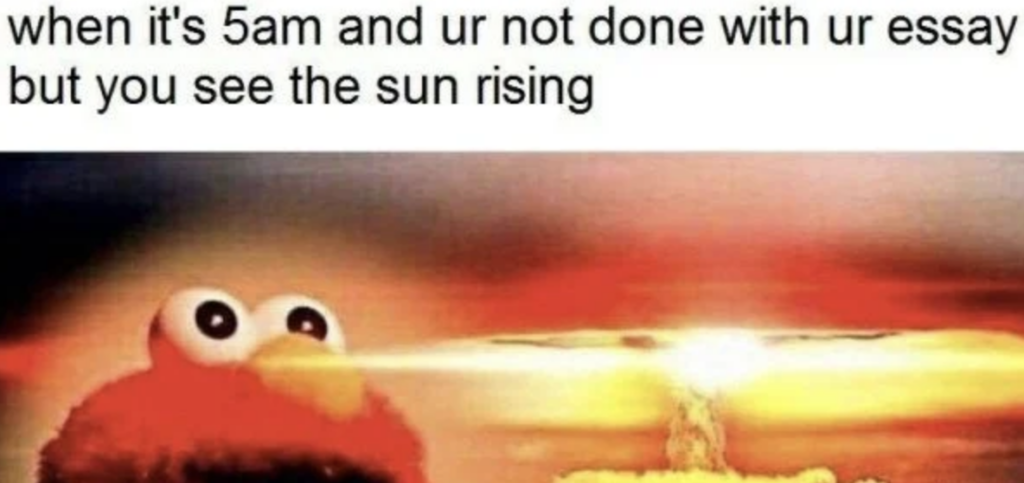 Source: The Tab
17. What happens if your printer runs out of ink? You use your tears instead.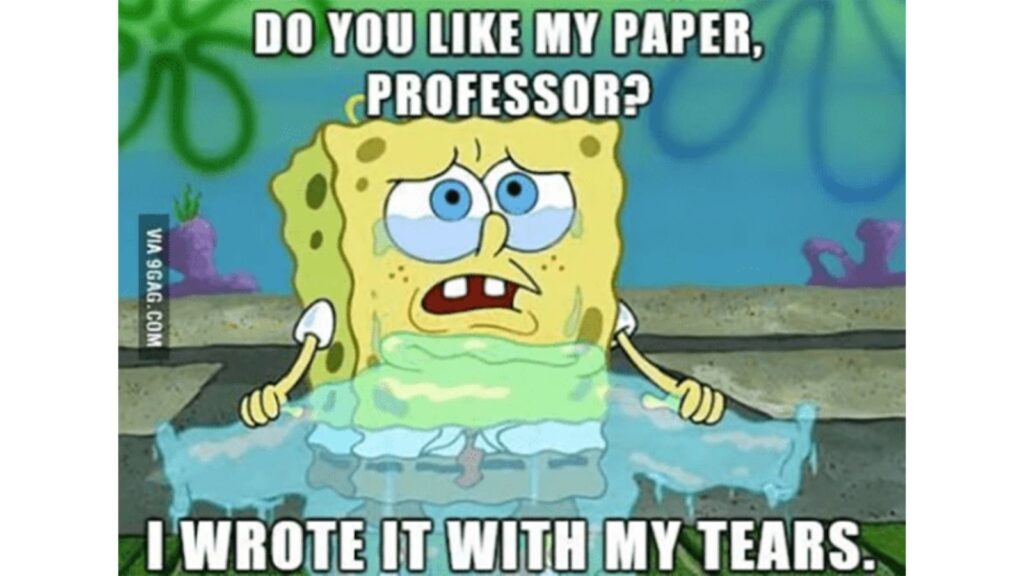 Source: Remote Tools
18. Let's just get this over with.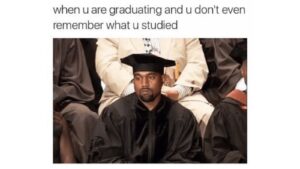 Source: Remote Tools
19. You might feel a little loony, but at least you're done with homework!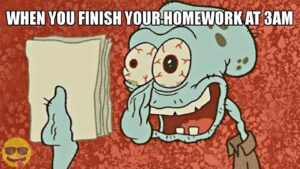 Source: YouTube
20. I guess all you can do now is laugh.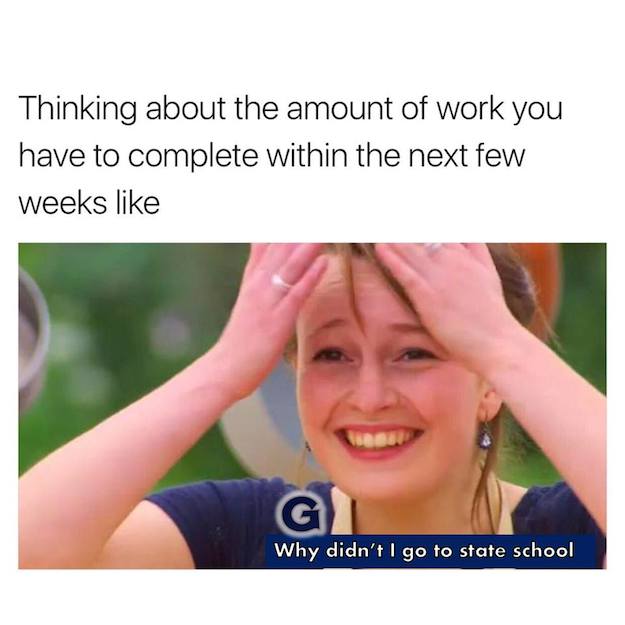 Source: Princeton Review
21. Technically, anybody who's taken out a student loan is a walking debt.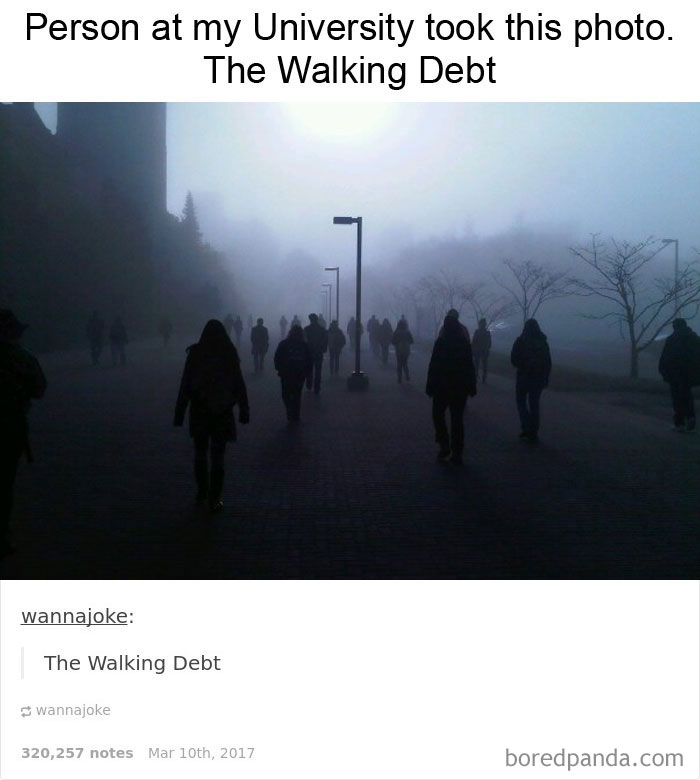 Source: Bored Panda
22. Ah yes, the quintessential college experience.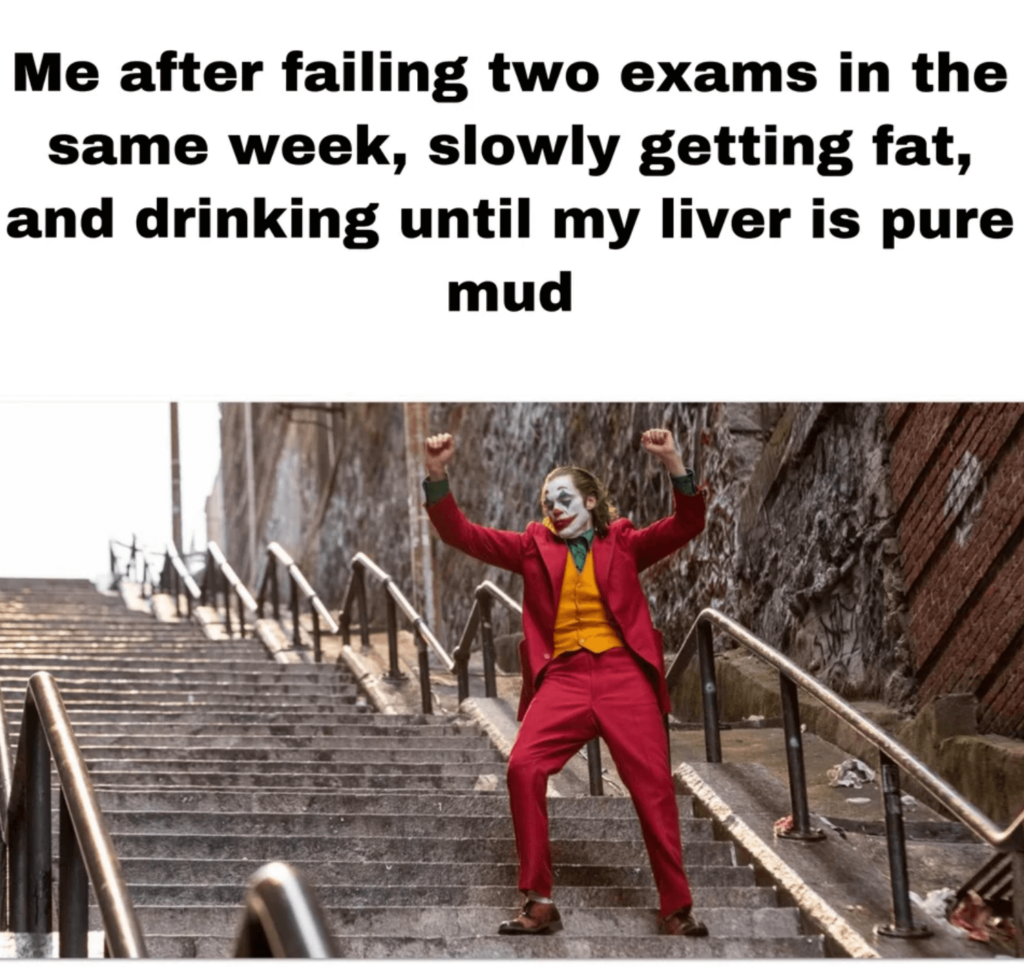 Source: Reddit
23. Thanks for the great advice!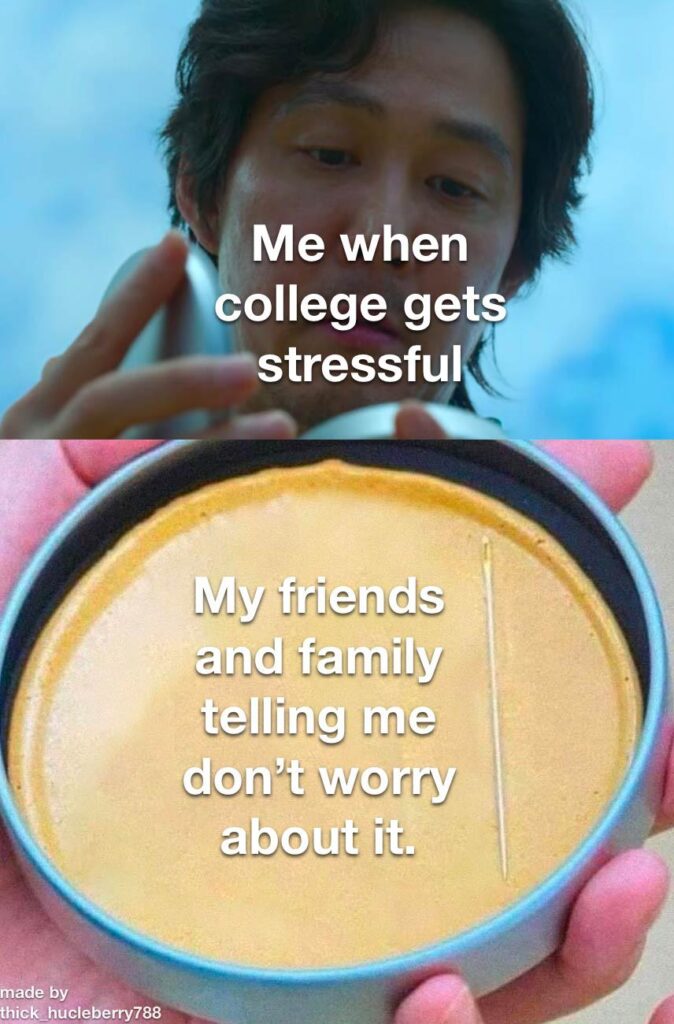 Source: Know Your Meme
24. Finally graduating after four hellish years!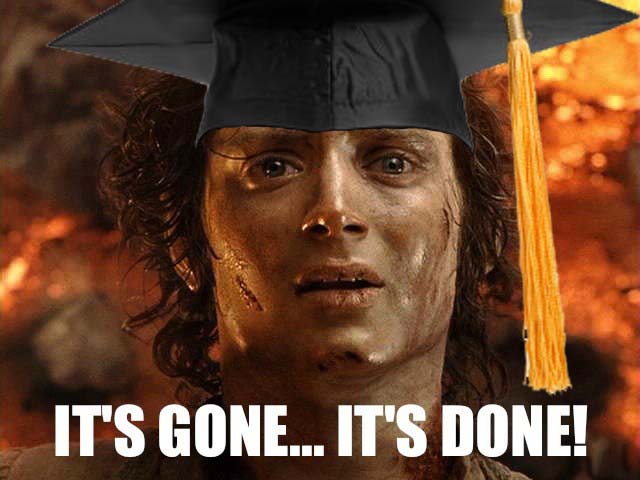 Source: Colorado State University
25. Sometimes it just piles up so much that you're too afraid to even check it anymore.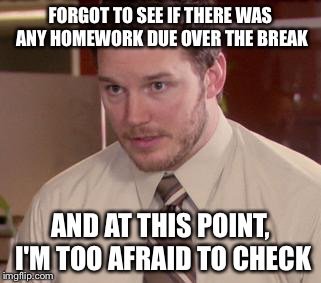 Source: Twitter
26. Isn't this an unwritten rule? If you sit one seat on the first day, then it is yours right!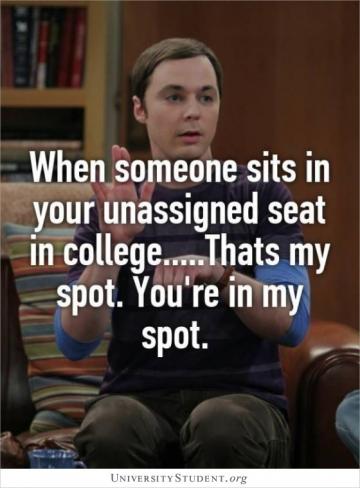 Source: University Student
27. College memes summing up college pretty well, we'd have to say.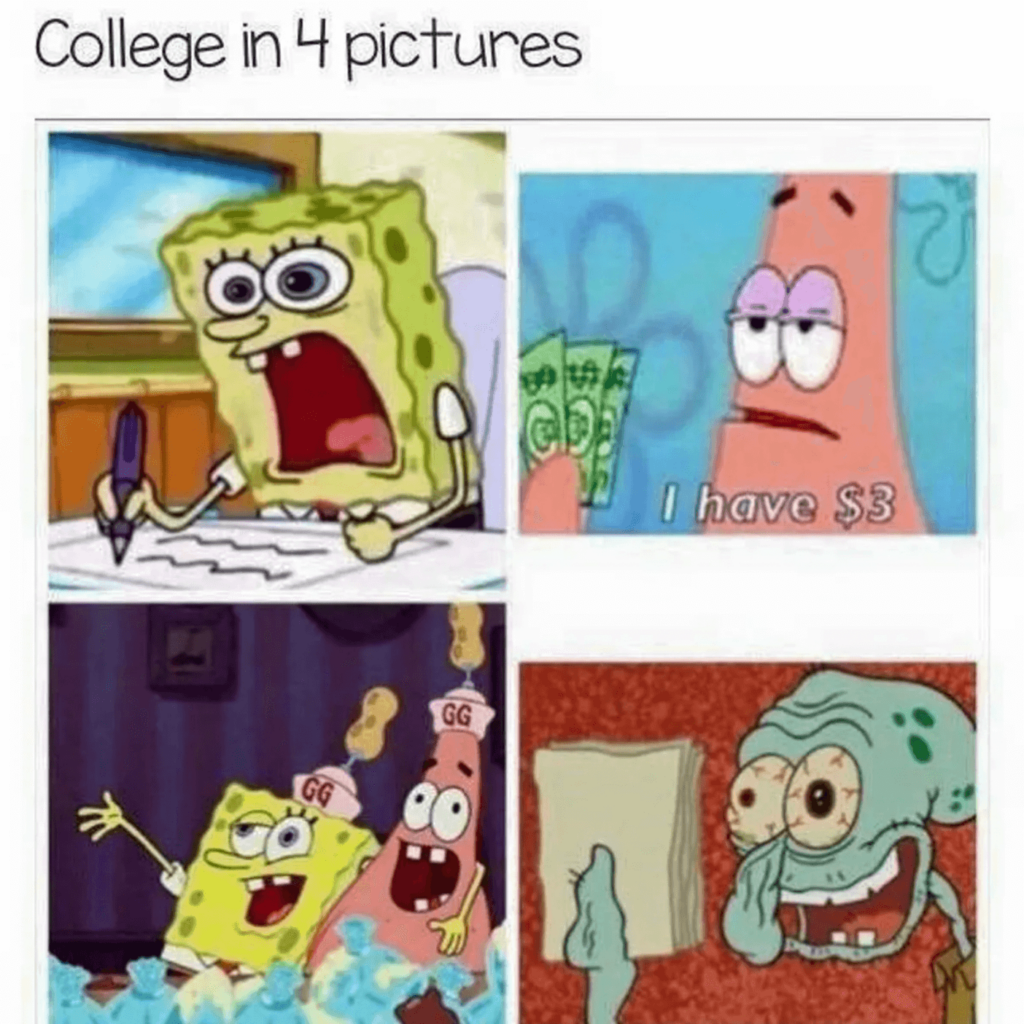 Source: The Odyssey Online
28. I guess I'm going to have to learn this material by myself…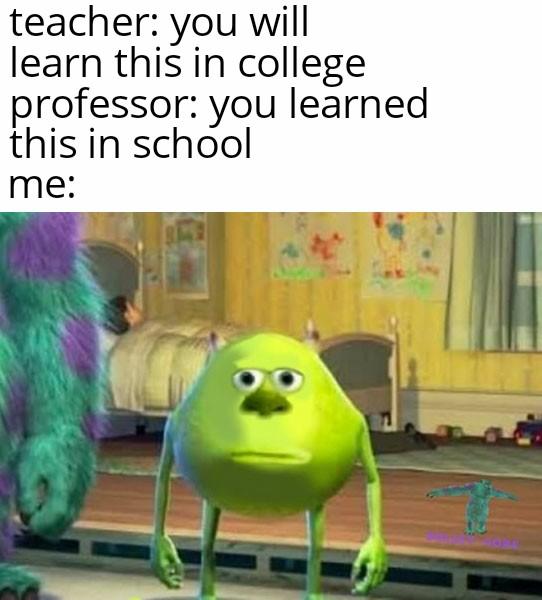 Source: Know Your Meme
29. The part of college that isn't so fun is being broke!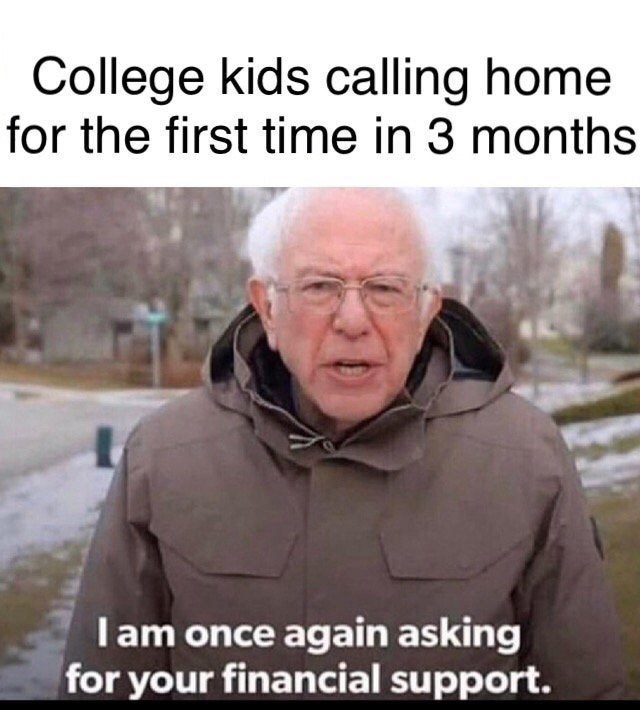 Source: Memedroid
30. "Here we have nothing to present!"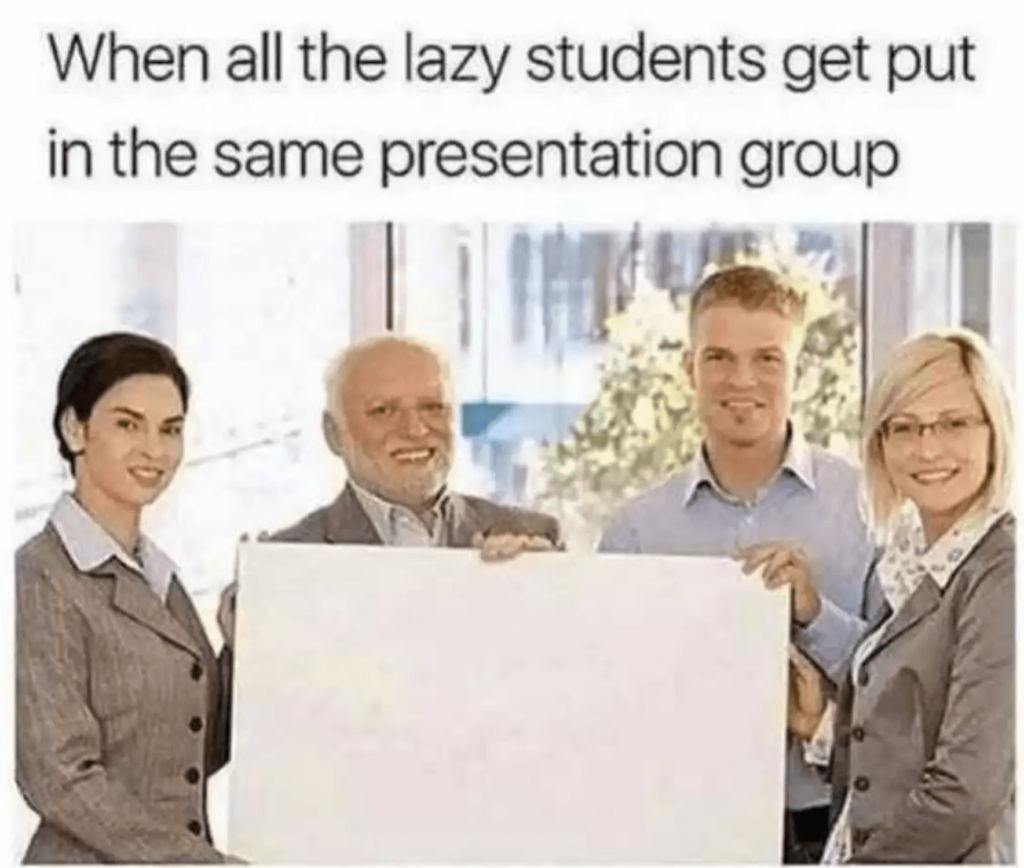 Source: The Funny Beaver
31. Touché!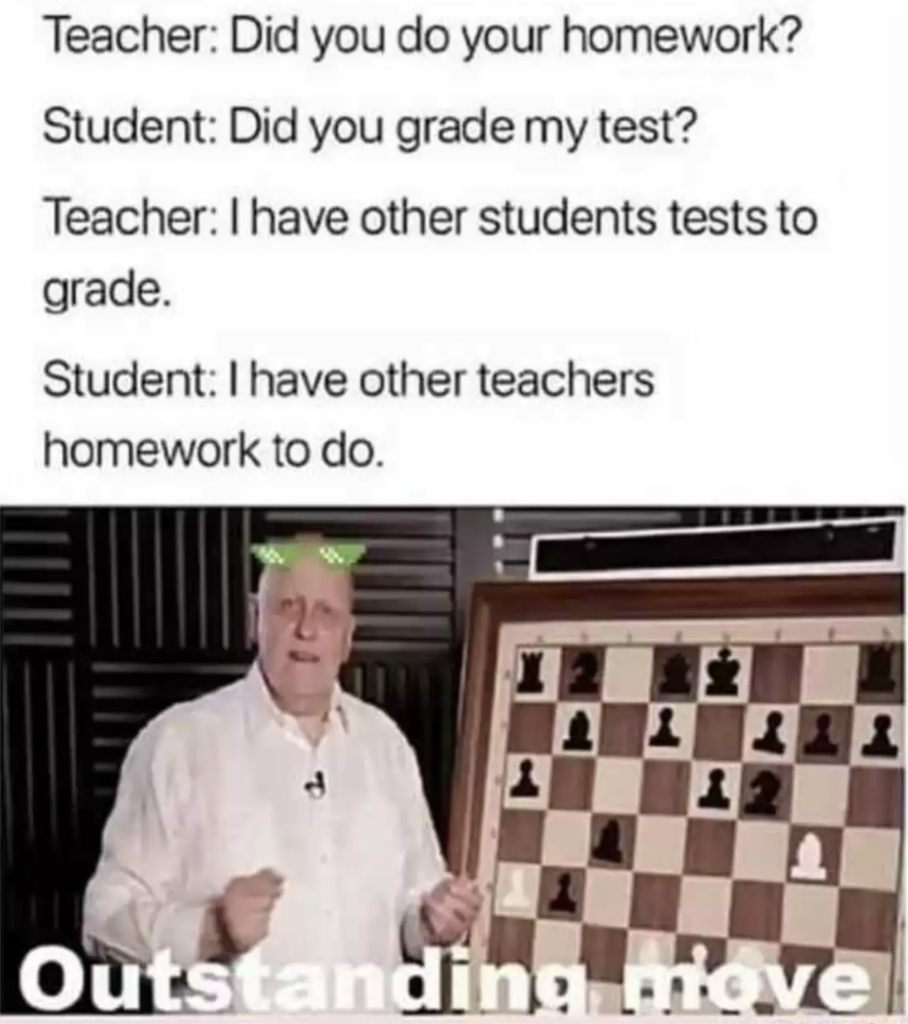 Source: The Funny Beaver
32. Sometimes even the part-time jobs on campus aren't enough!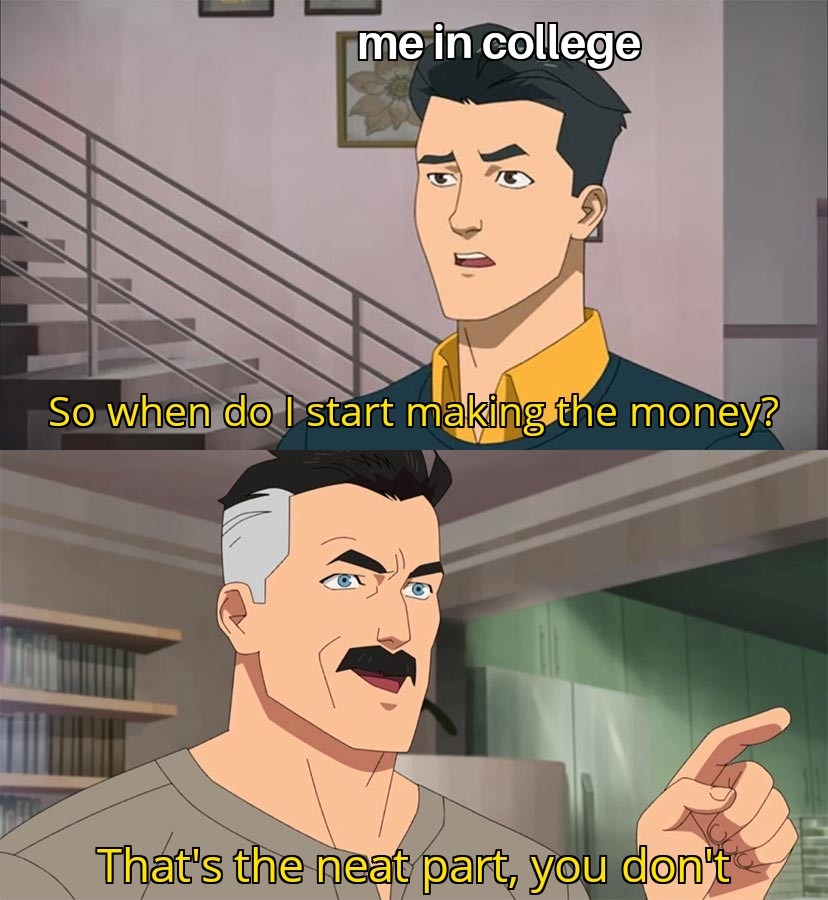 Source: Memedroid
33. Graduating ready to face the world! Right? Right…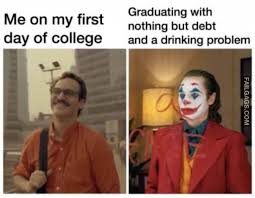 Source: Fail Gags
34. It's just too much for the brain to handle!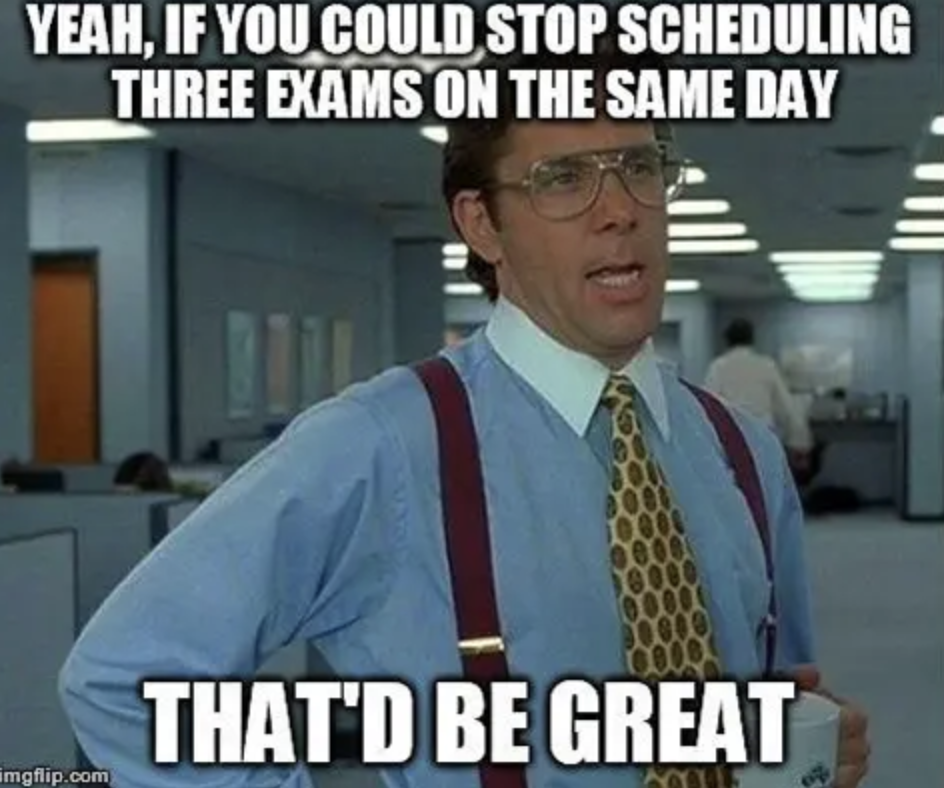 Source: When In Manila
35. The key is not to blink at all.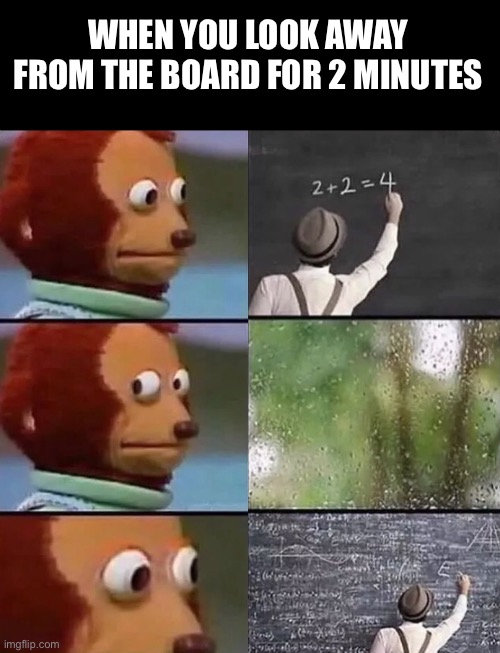 Source: Imgflip
36. Don't worry; professors keep track of so many students that it's no big deal missing a lecture.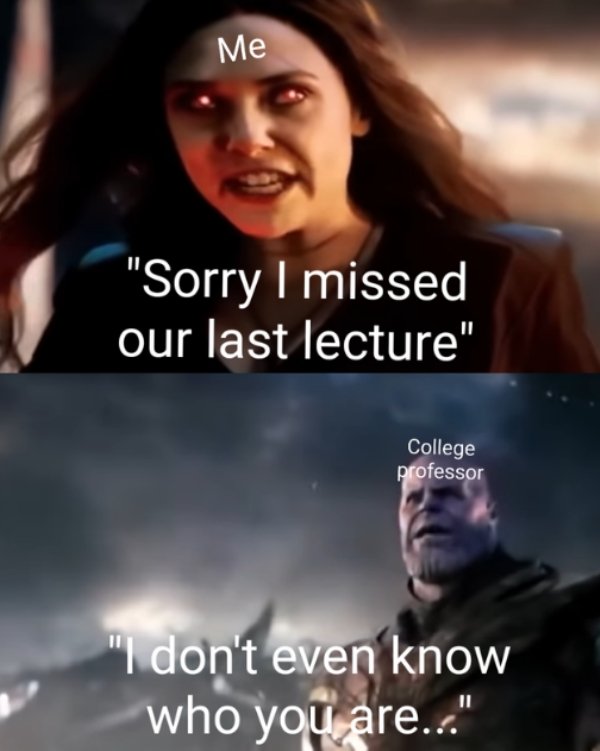 Source: Piximus
37. Ah yes, knowing the taste of failure before it even happens.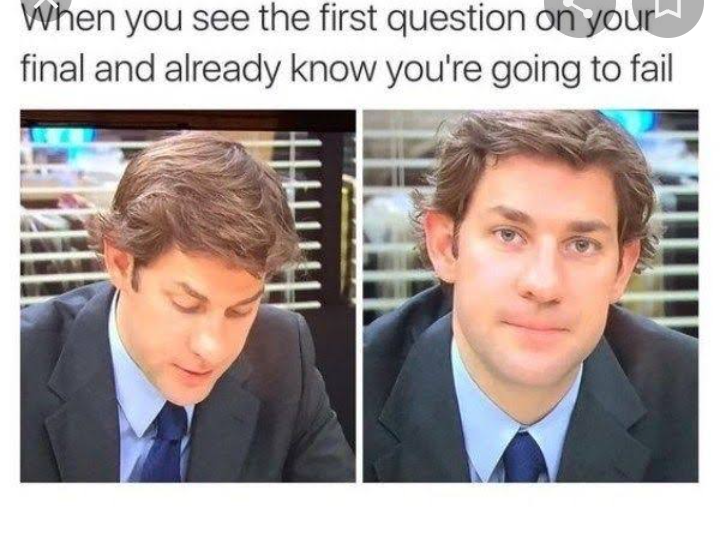 Source: Reddit
If you liked these college memes, then check out the rest of our funny content here!