Erik Johansson, a Swedish photographer, and retoucher is well known for a long time now to the internet community, especially to people who are into photography, and perhaps to a much wider audience. His amazing photo manipulations will not leave anyone indifferent, that's for sure, and we rarely see such brilliant works, which are a result of a perfect combo of skills, talent, and imagination.
In order to create an image that has a bunch of unrealistic elements and look extremely real at the same time, Johansson goes through a specific creative process. I bet you would like to know more about it, am I right? It's perfectly logic because the results of it are simply mind-blowing. So here it is in a brief – everything starts with an idea, then he scratches the initial idea right from his head onto a piece of paper in a very simple form, we can easily call it a doodle. Then a convenient set is needed to be found or made. What is coming next is a magic of good photography and photoshop manipulation, in order to achieve the imaginary scene looking as real as it can get. Post-production is what takes the most of the time and attention, but I would say imagination is the king of the process.
In some photos the artist features himself. Pay attention to the one of a blond man smashing his own face with the fist – he must've been very frustrated at the moment when that image came into his mind, don't you think? We all have experienced that feeling at some point…
Check out in the gallery below a huge collection of fantastic photo manipulations by Eric Jonson. Take your time to enjoy and lose yourself in the fantasy world.
More info: Erik Johansson
1. Expecting Winter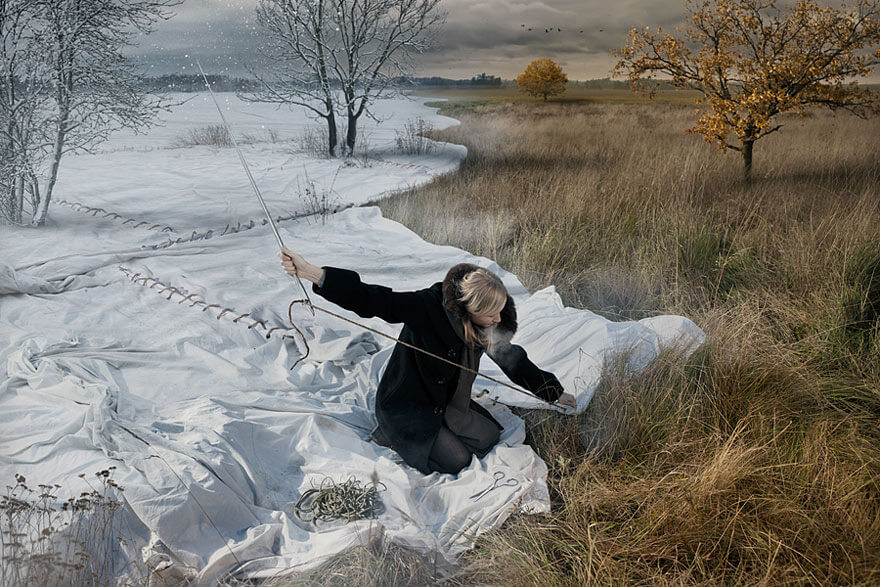 2. Electric Guitar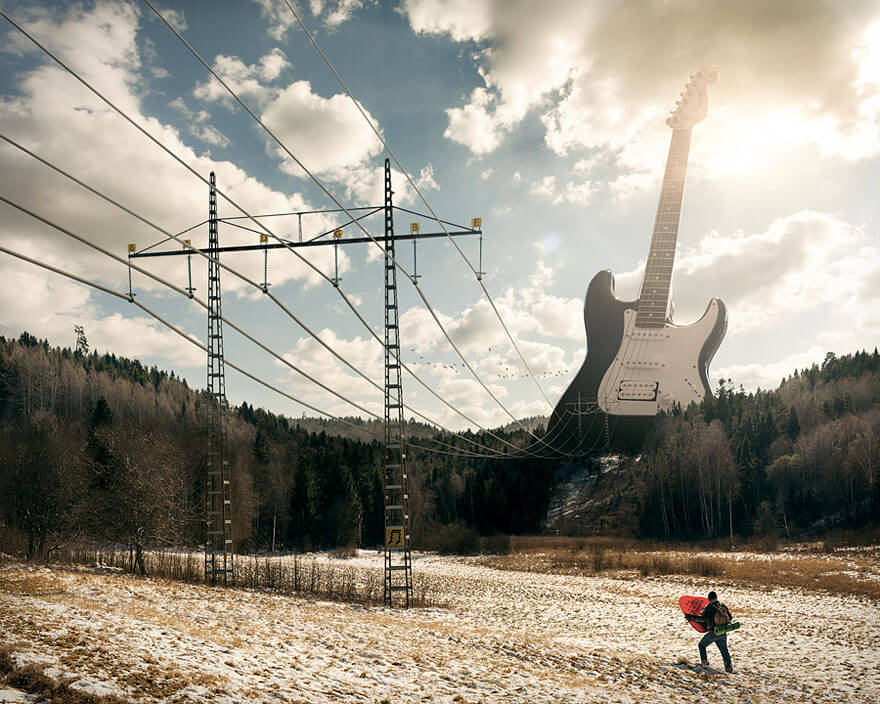 3. Cut and Fold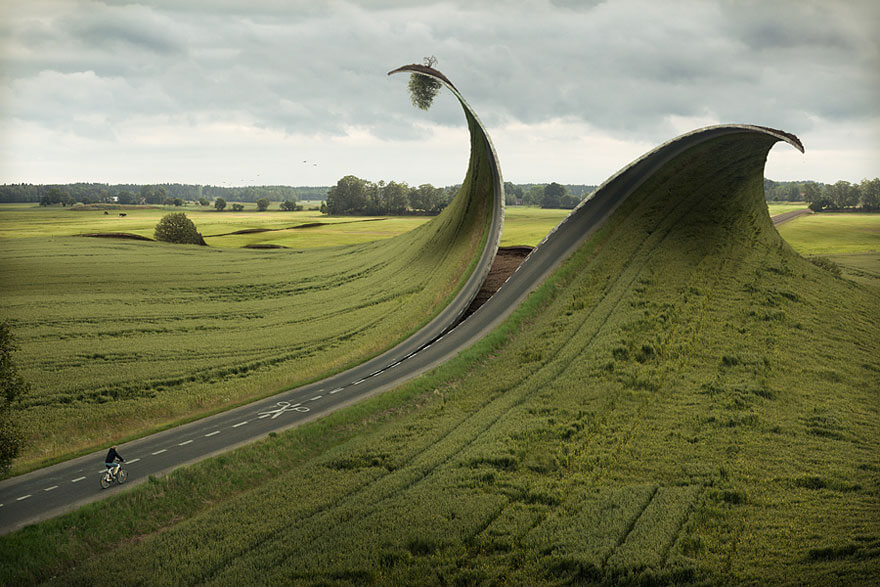 4. Set Them Free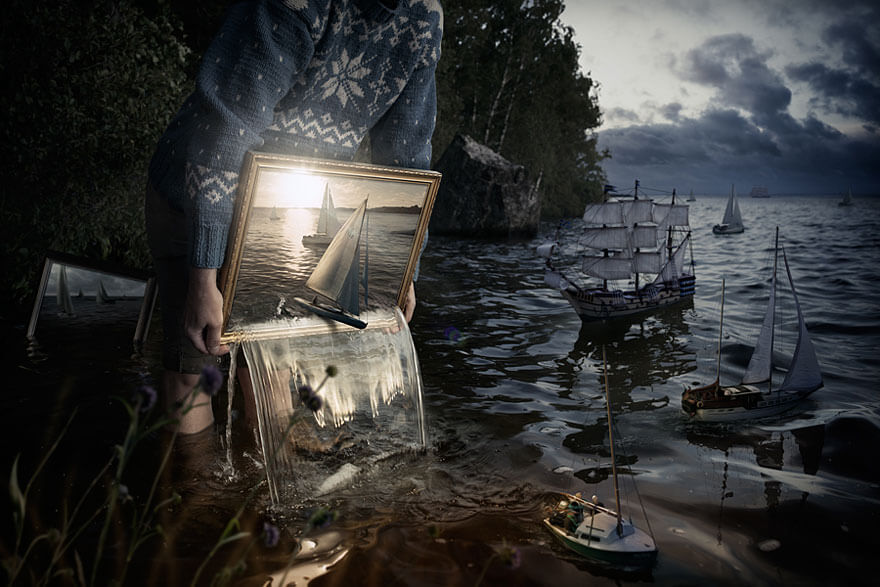 5. Groundbreaking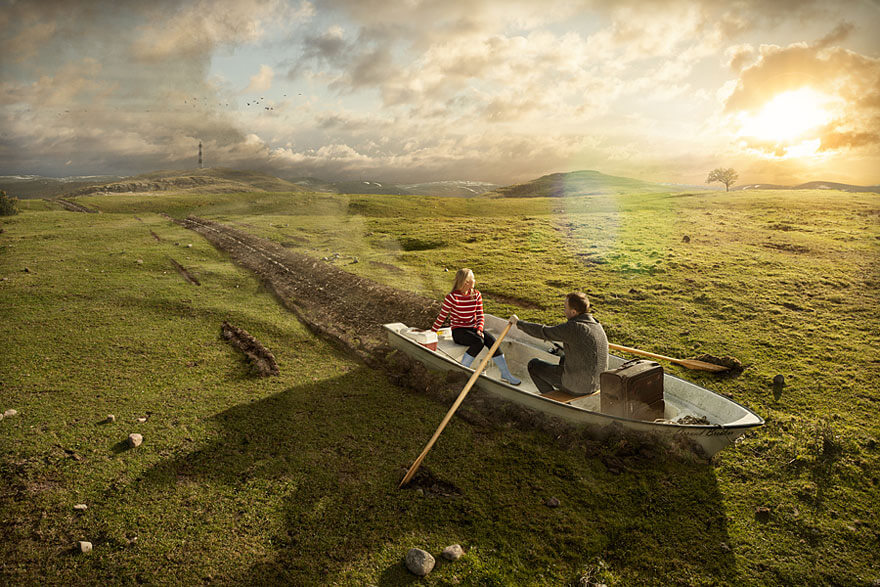 6. Arms Break, Vases Don't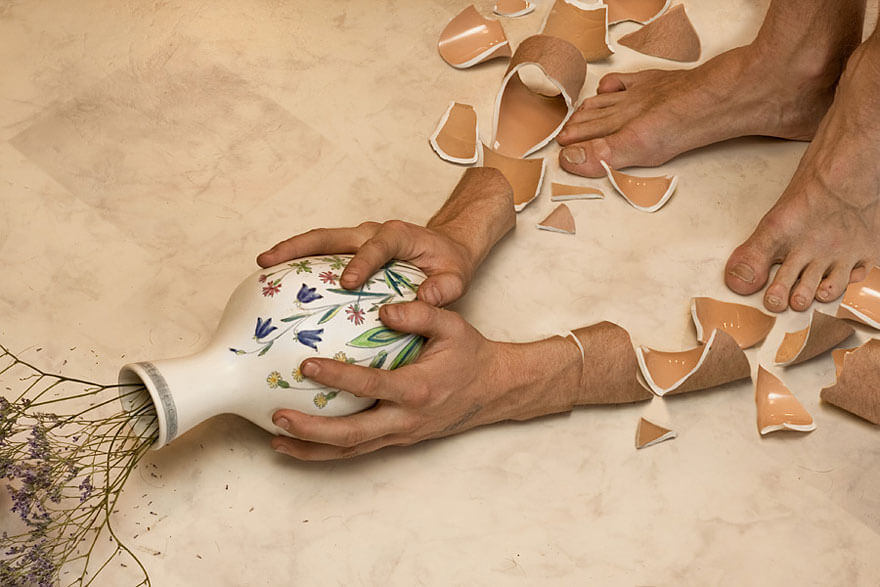 7. Fishy Island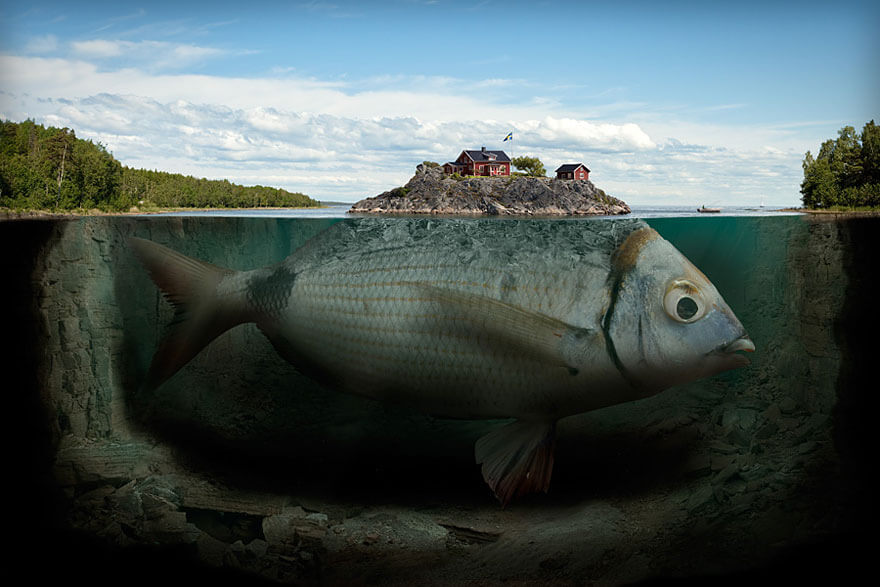 8. Snow Cover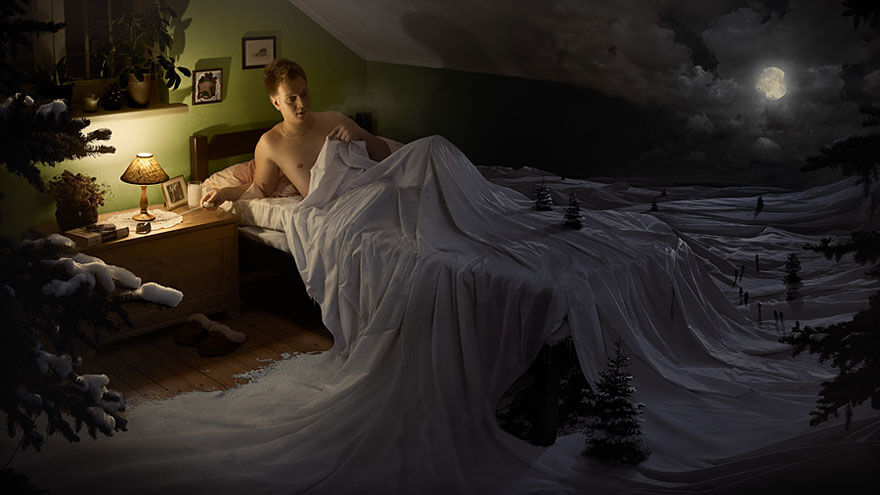 9. Face vs. Fist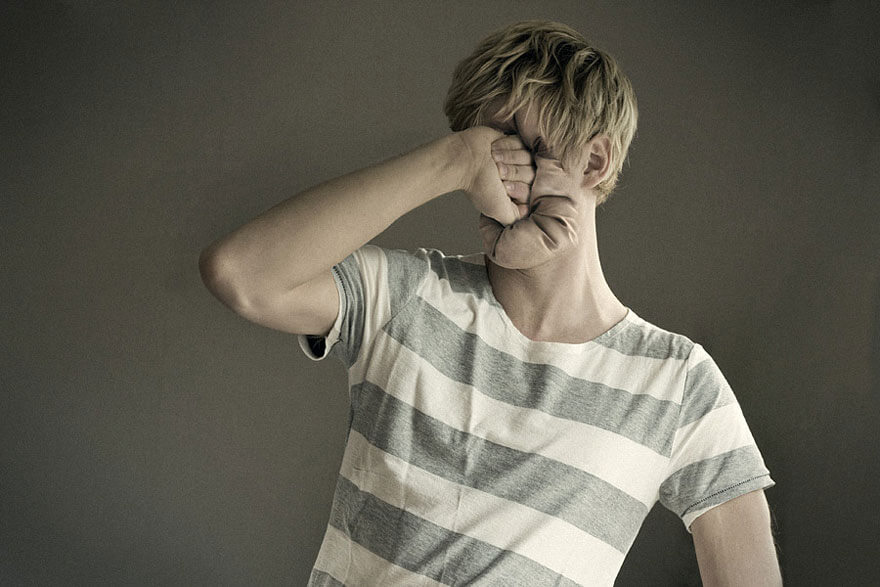 10. Roadworker's Coffee Break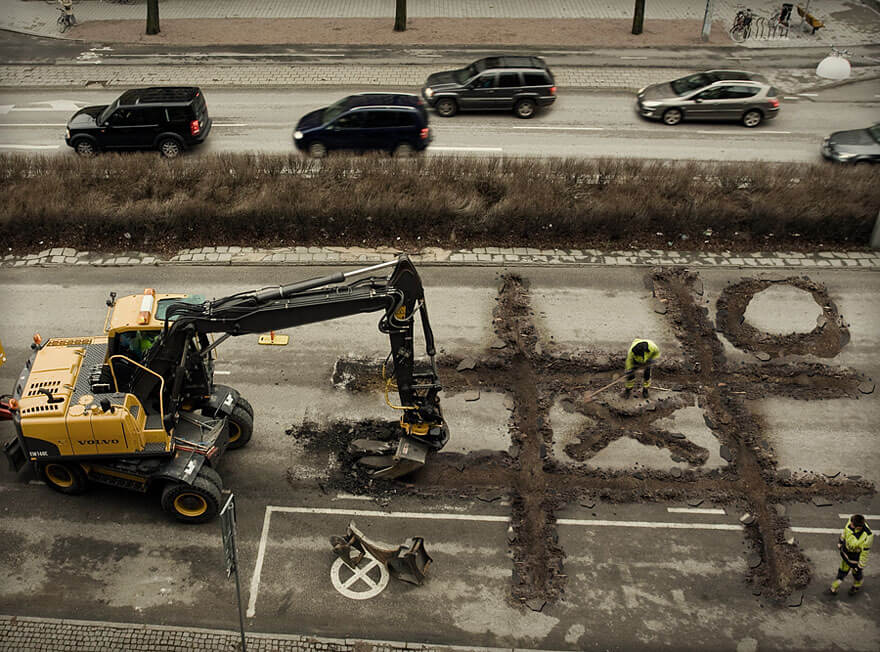 11. Go Your Own Road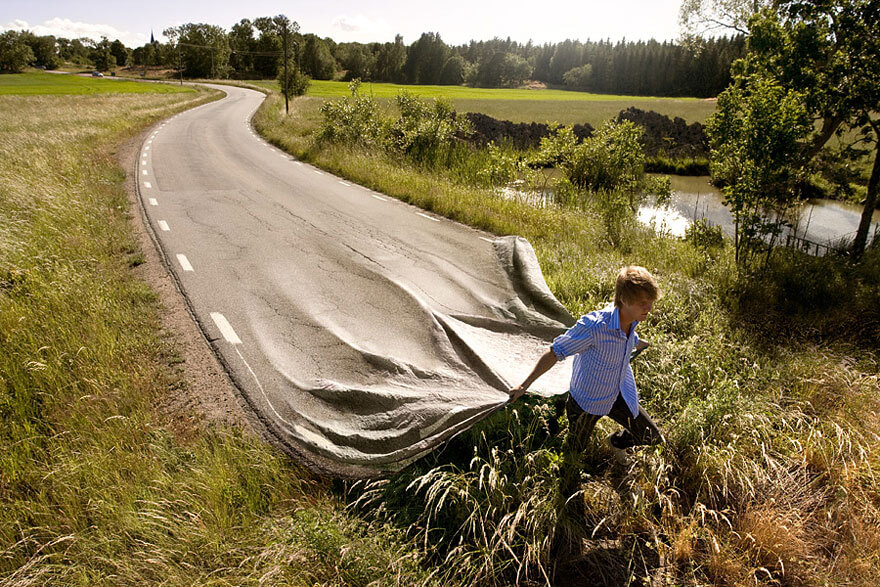 12. Vertical Turn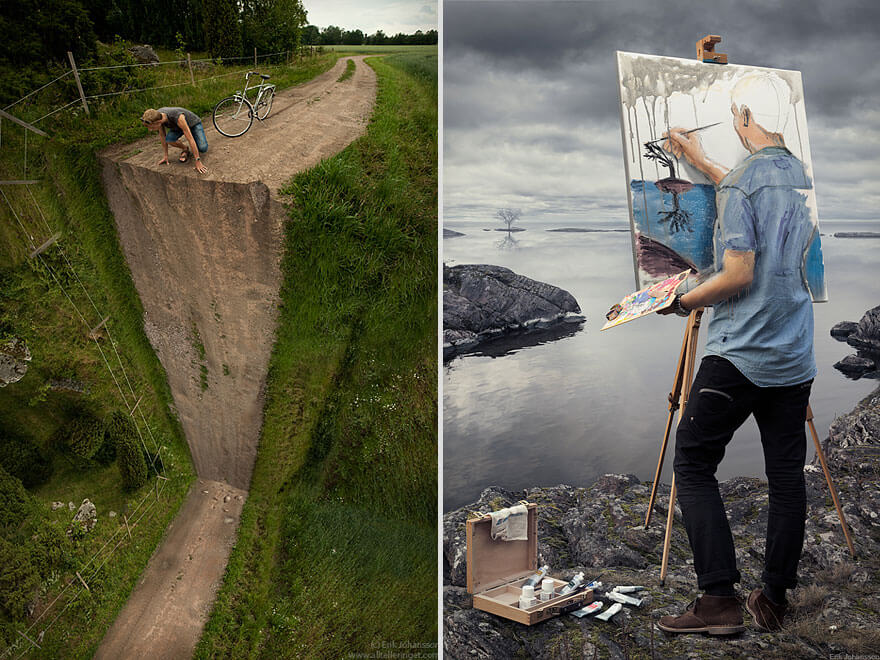 13. Kaffeslump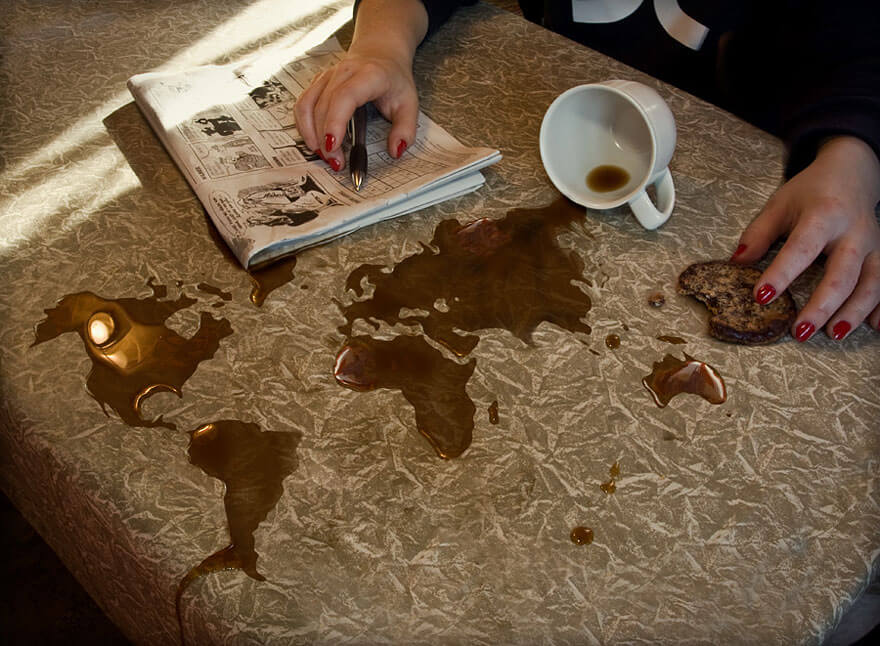 14. Big Laundry Day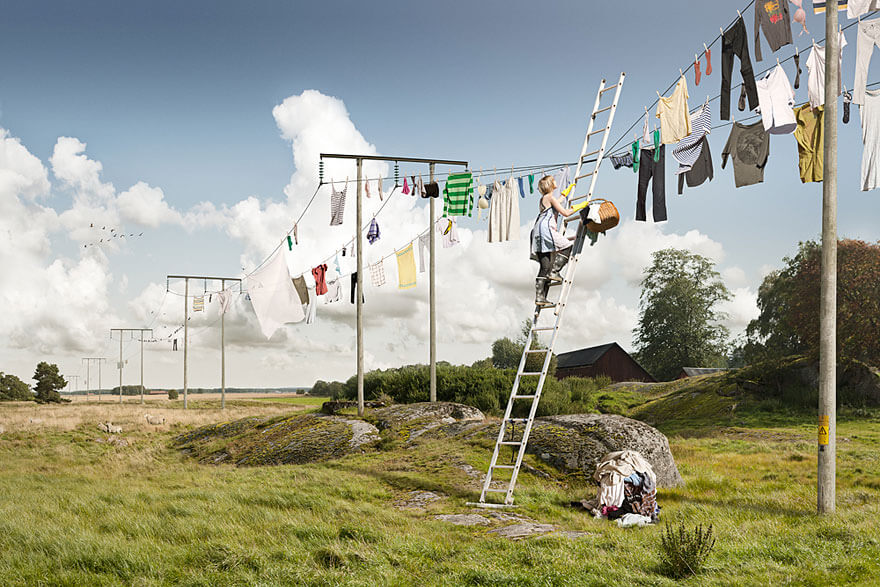 15. Stryktålig/A painting too real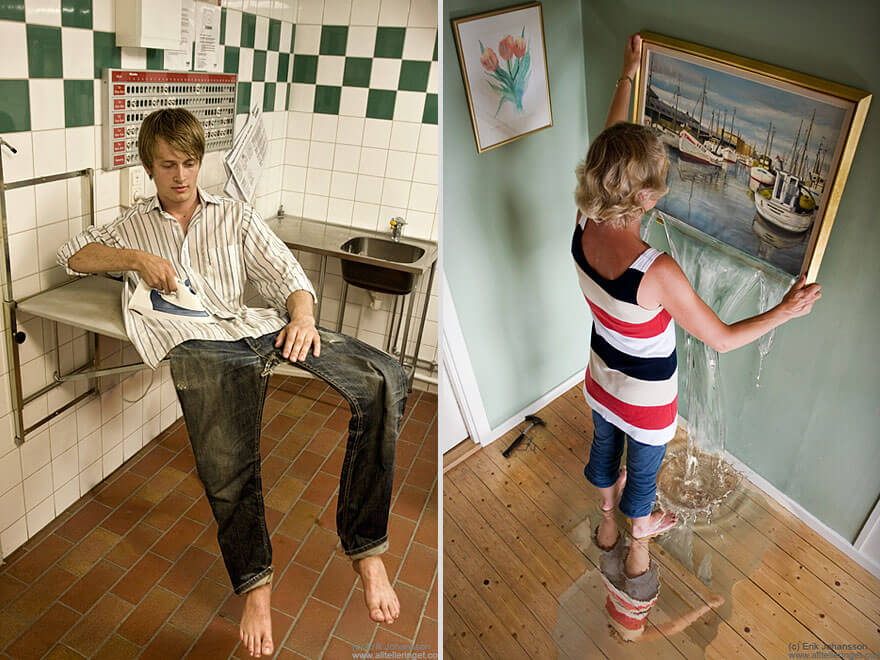 16. Order print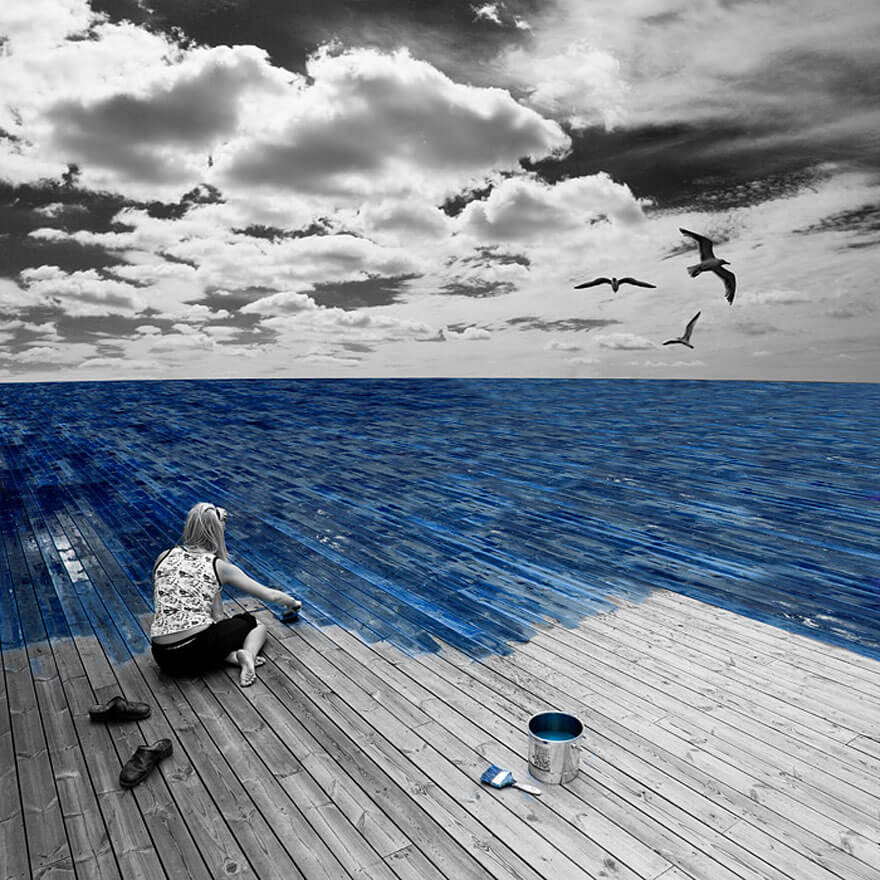 17. There's no short supply of moons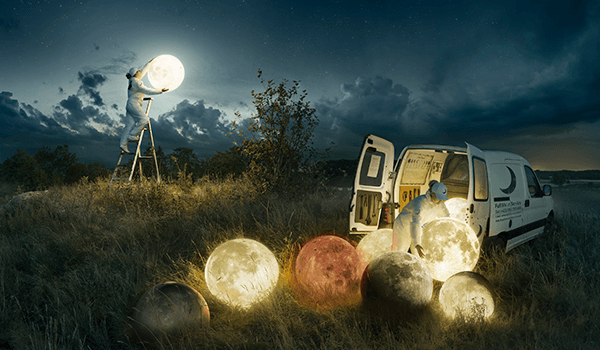 18. NIce editing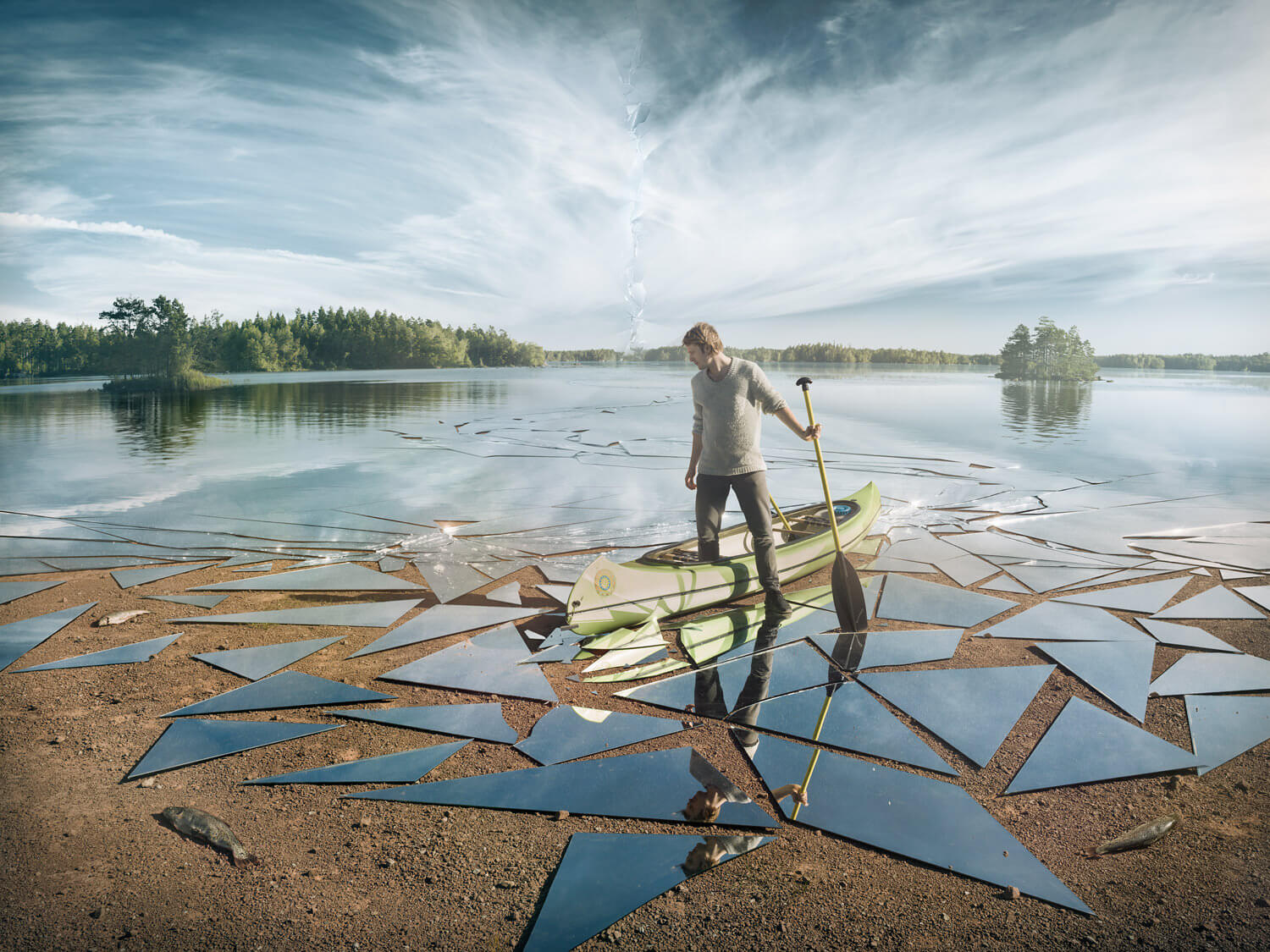 19. Finders keepers?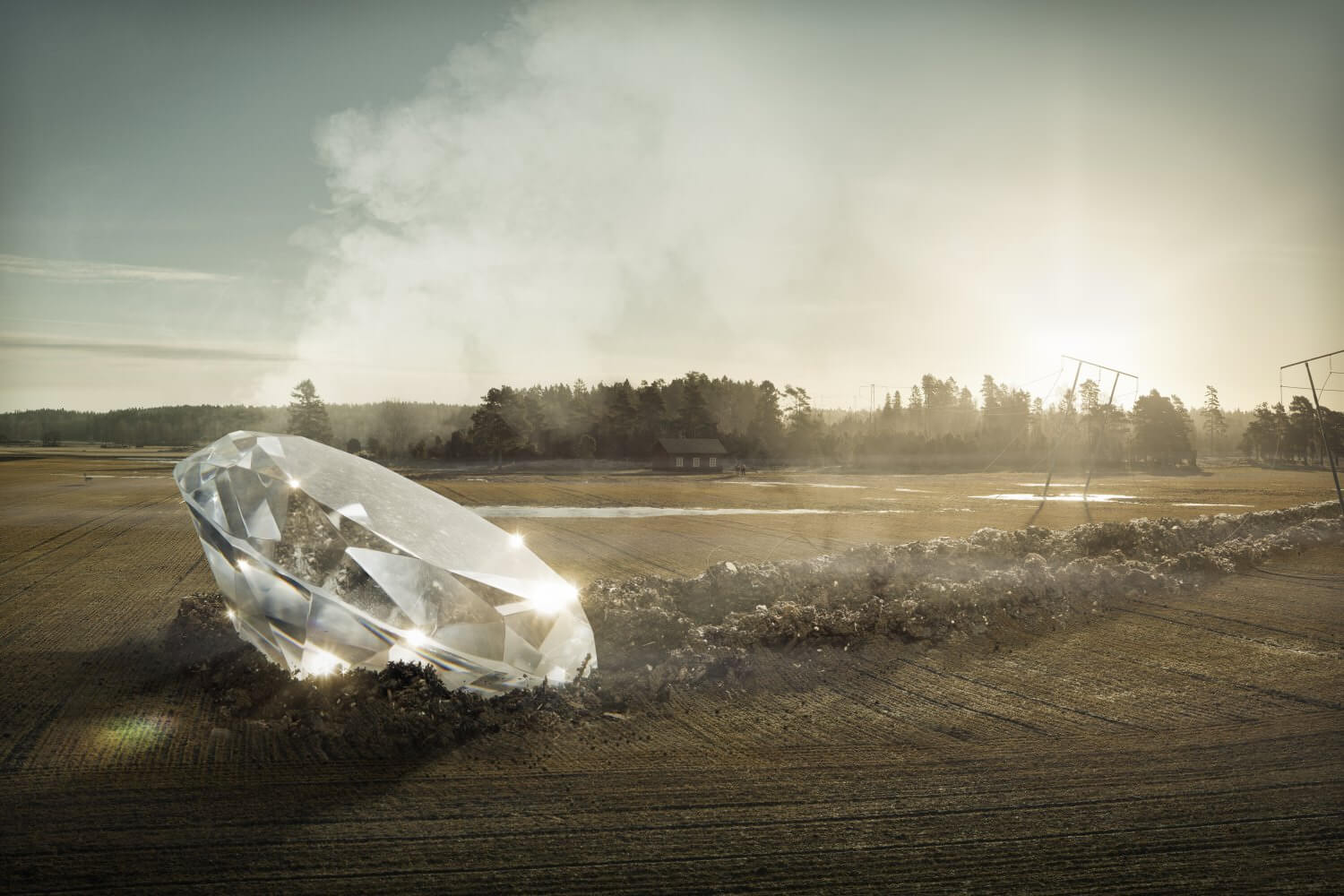 20. This is not that far from true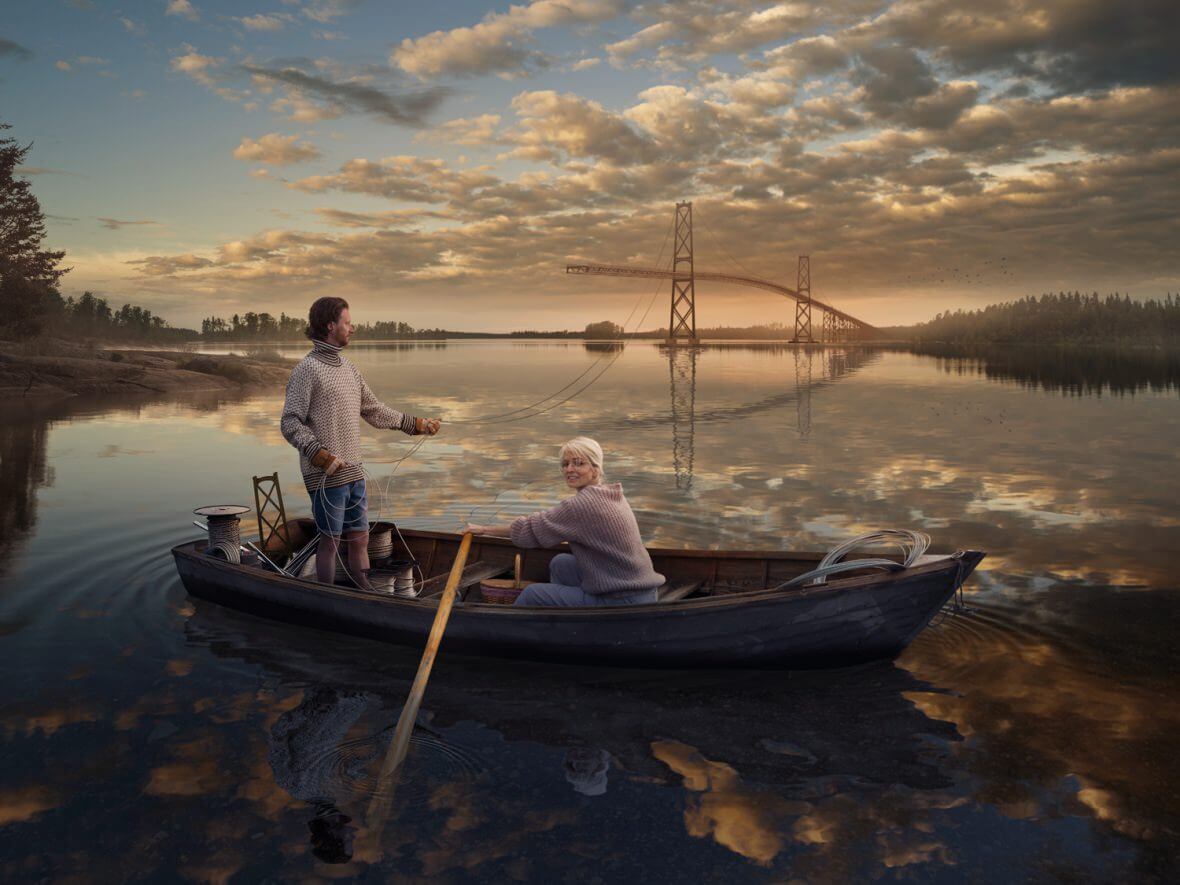 21. I Wish it was so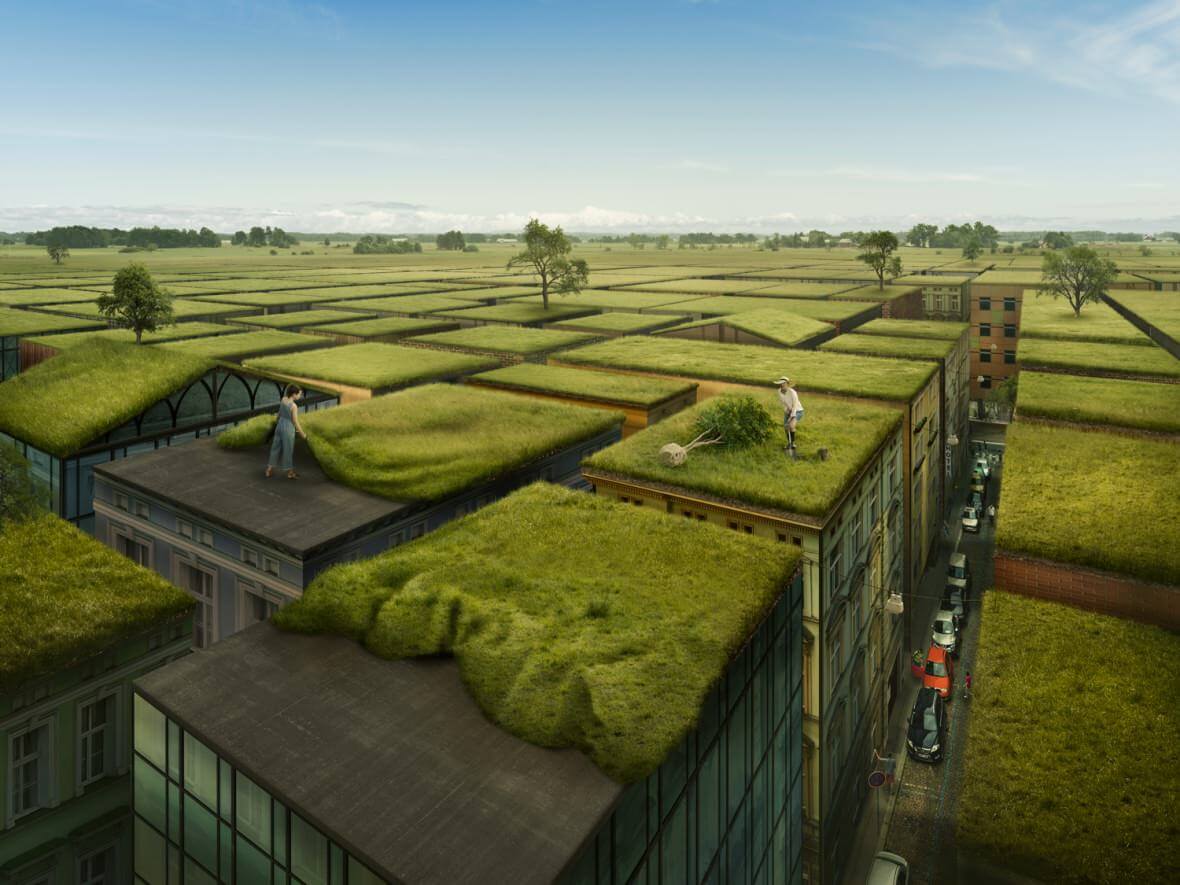 22. I love this, the ice cream stays firm – It is us who melt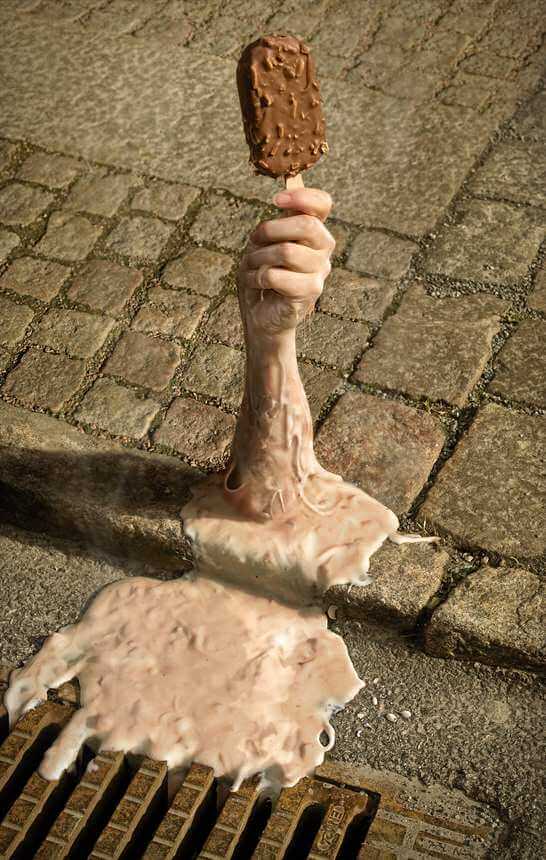 23. Big shoes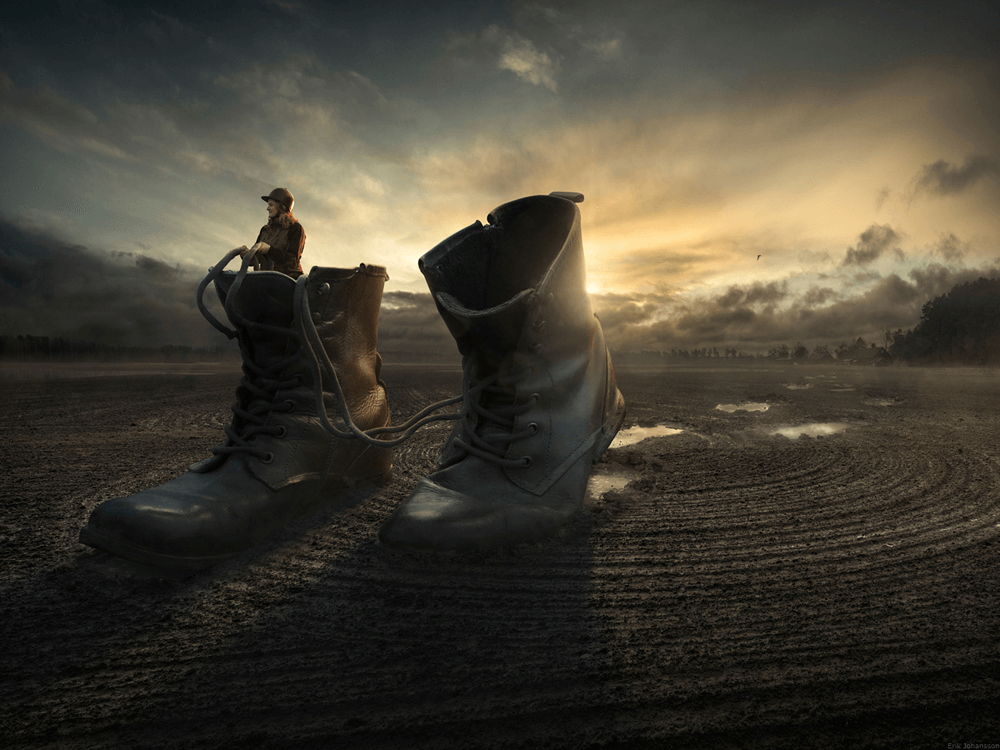 24. Much faster way to make roads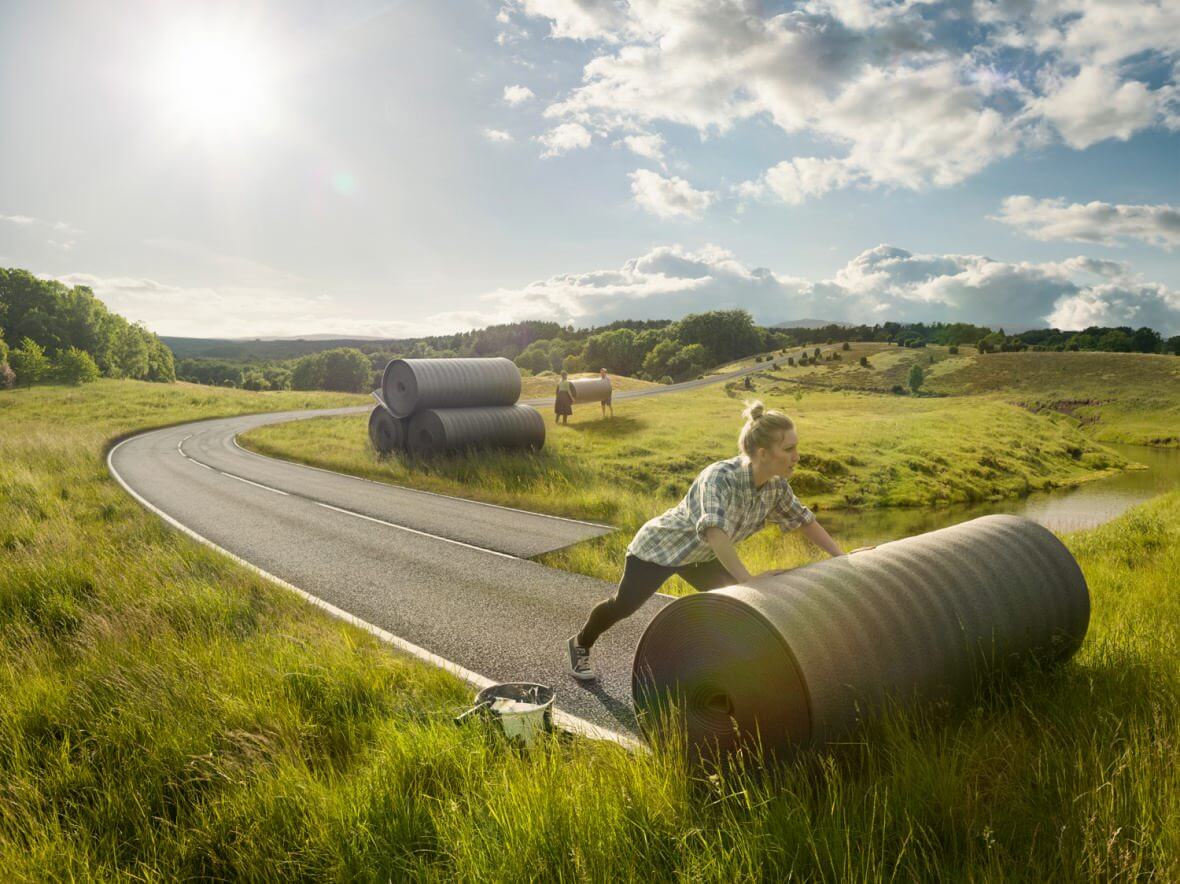 25. Making clouds – LOL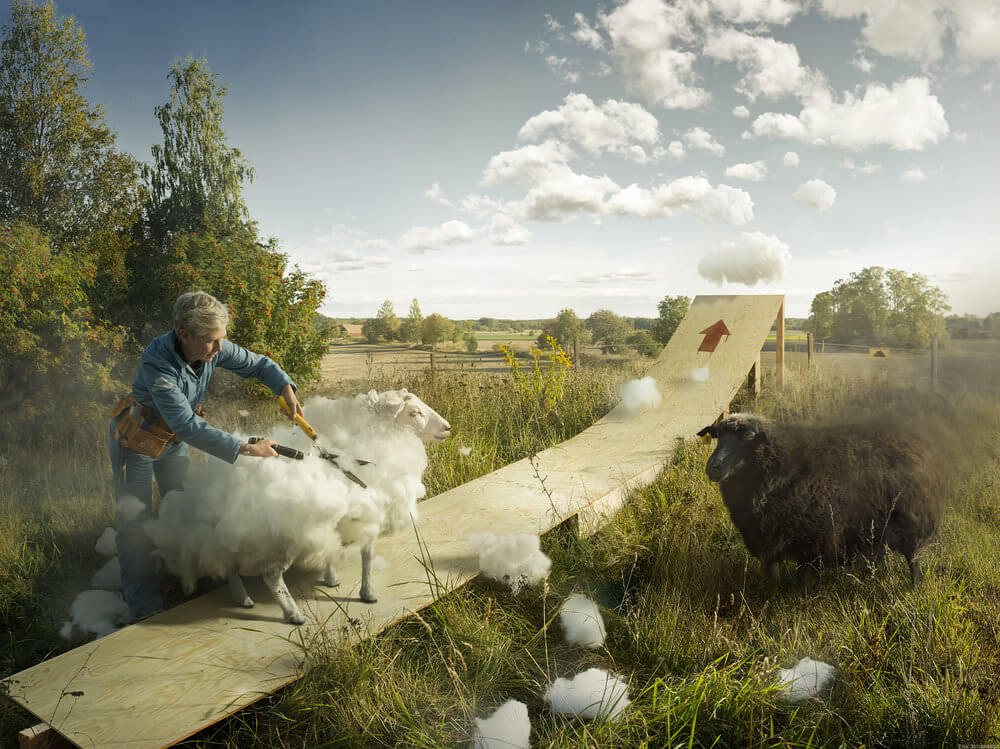 26. Mowing the lawn