Remember the Photoshop Troll James Fridman we wrote about a while back? He is a photoshop master that takes everything way too literally and creates hilarious edited photos. Well, he's doing it again and it's very laughable!
For those who need a little reminder on who this Photoshop troll is, James is a master at editing photos and people often send him requests to edit their vacation photos in the hopes of making them better, what James is famous for is to take what they ask pretty literally and the result is always hilarious!
If you also have a picture that needs editing, why not send it other to James over Twitter and he will help you out for sure. Just make sure you understand that the result will probably be something funny and exactly what you asked for! More info: Jamesfridman.com | Twitter
1. Photoshop troll was asked to clean the wall behind her…so he did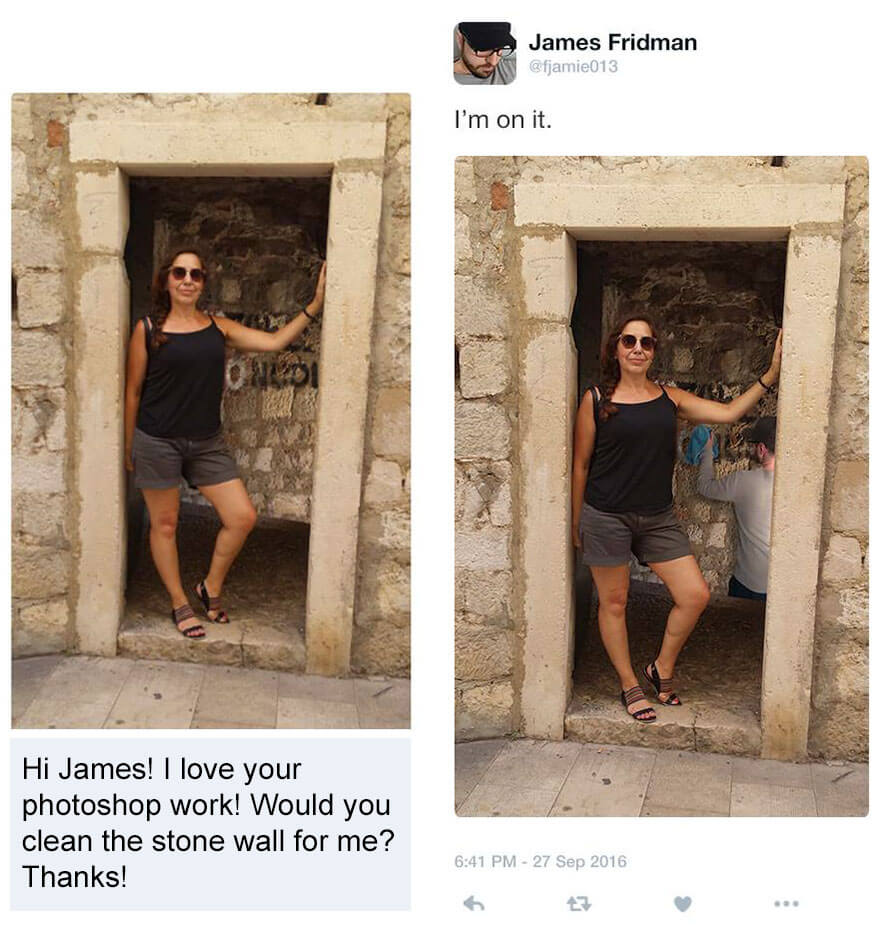 2. Something scary…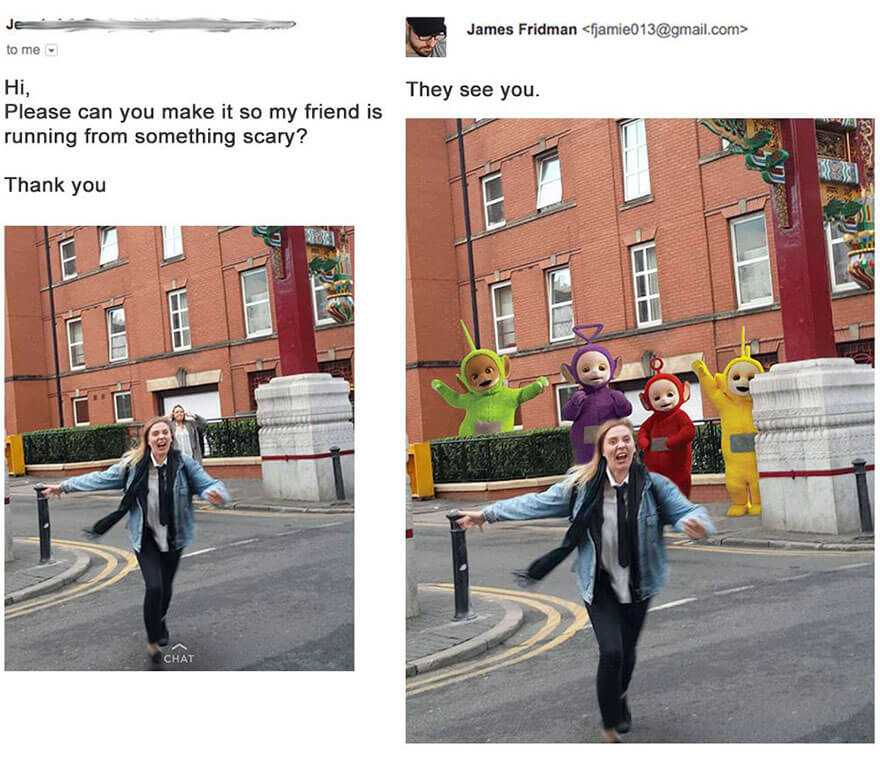 3. You are beautiful the way you are, i wouldn't change a thing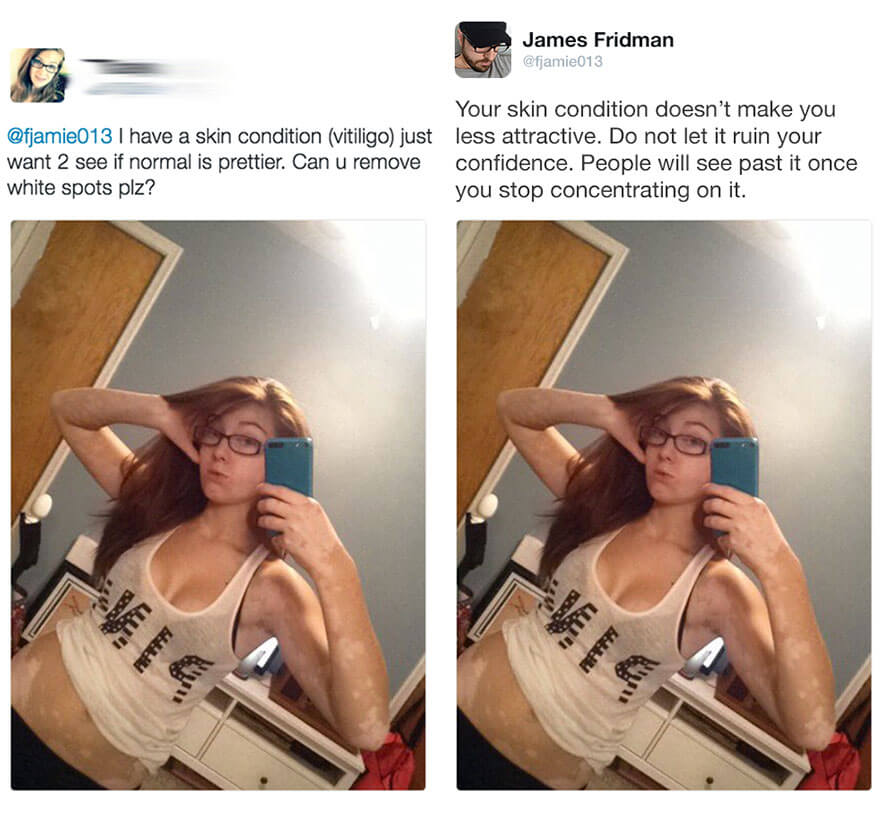 4. Wanted to look like badasses, got a spaghetti meal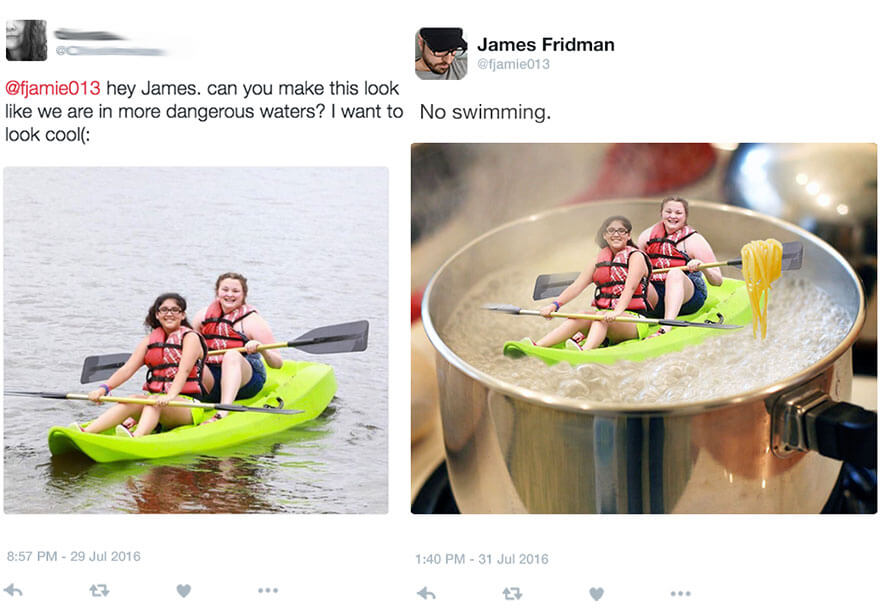 5. It's the natural to do, James did good here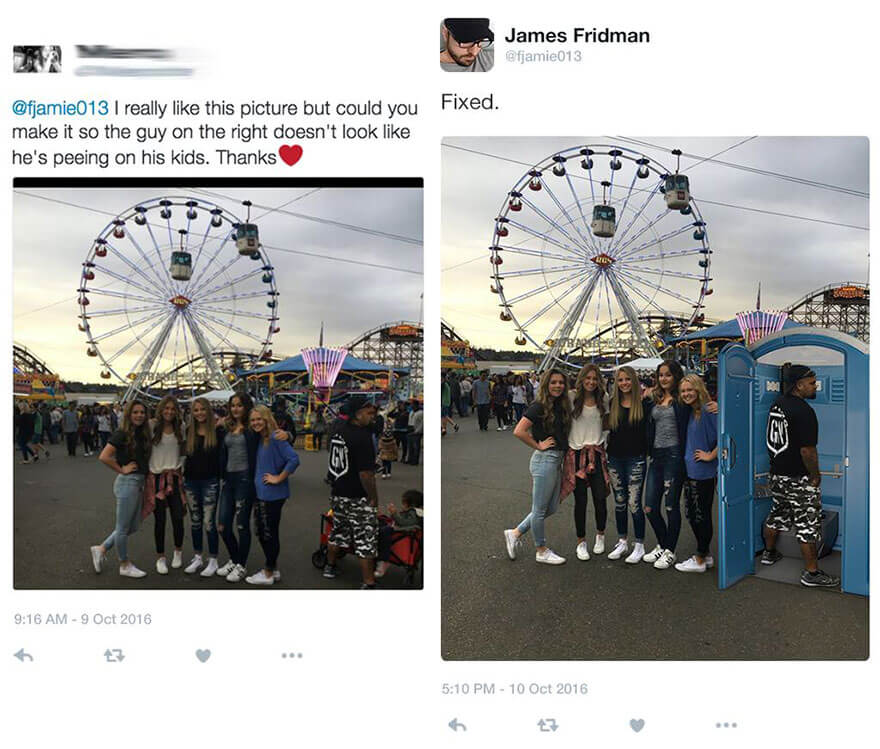 6. Seems legit, your friends will believe that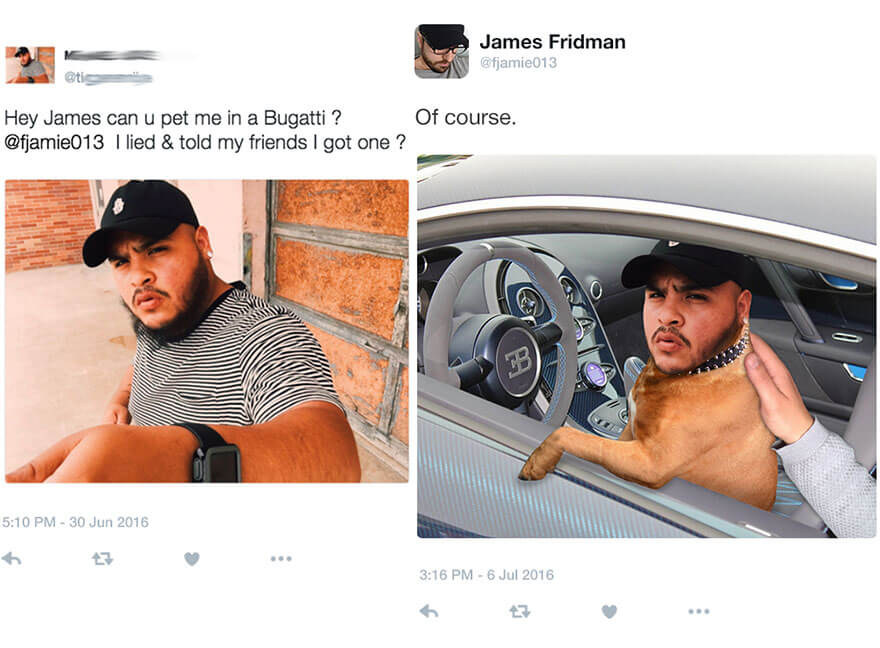 7. I love this one!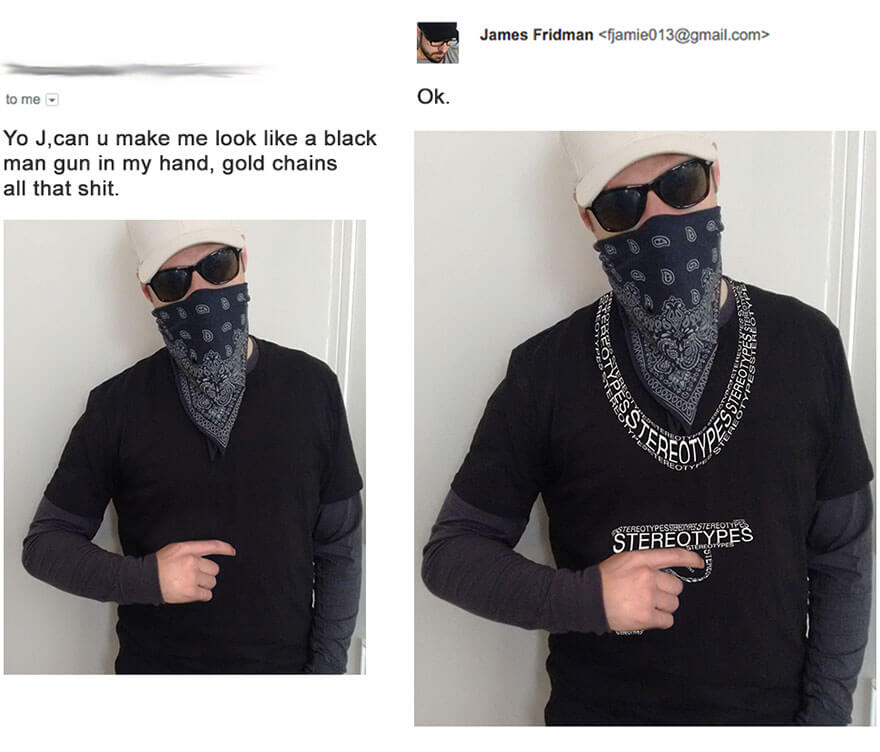 8. Is that long enough? Not sure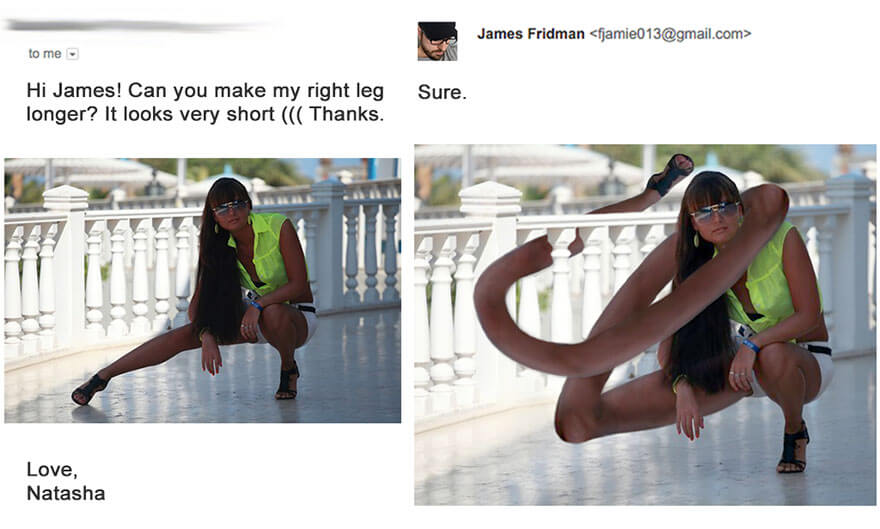 9. She asked to look grate, Photoshop troll did it perfectly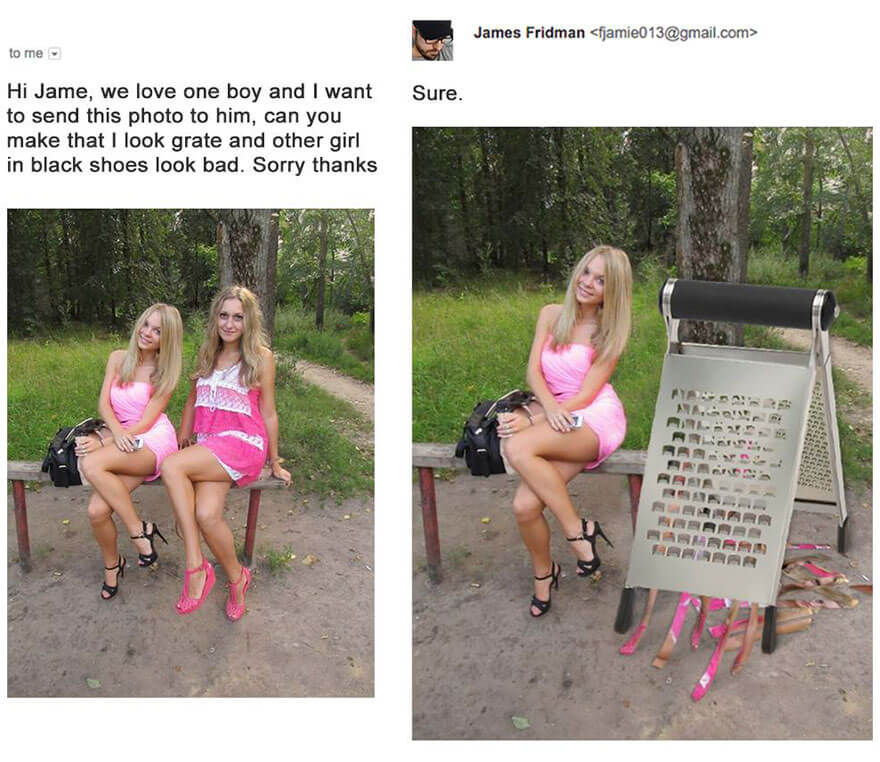 10. You asked for it girl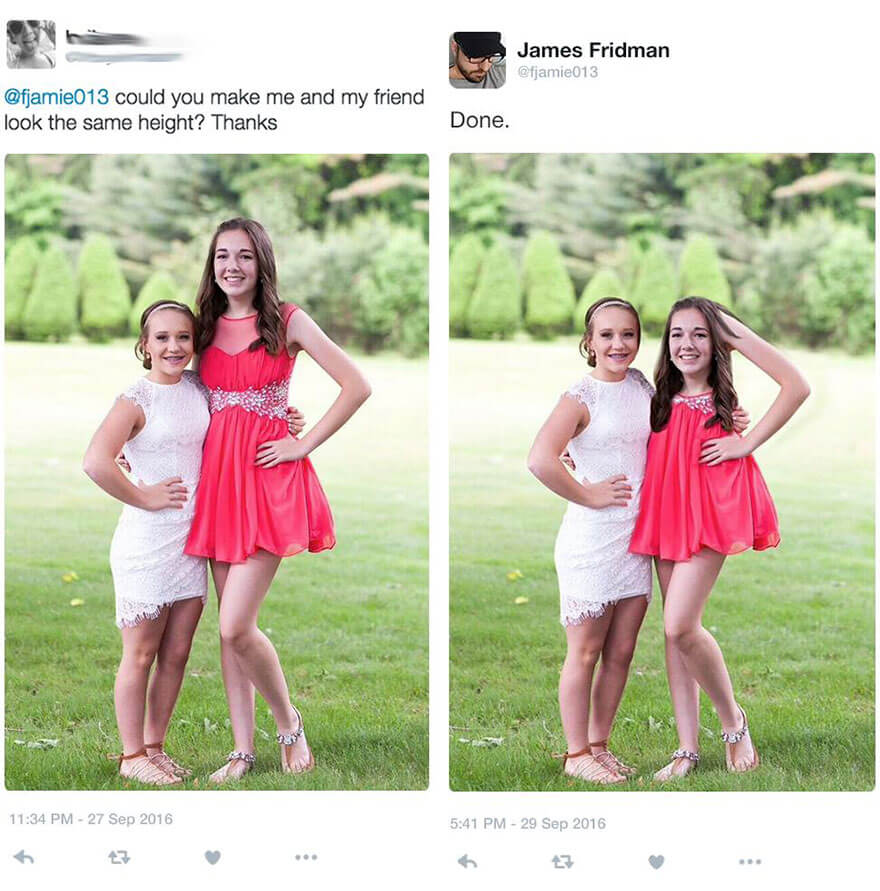 11. Now it's a party!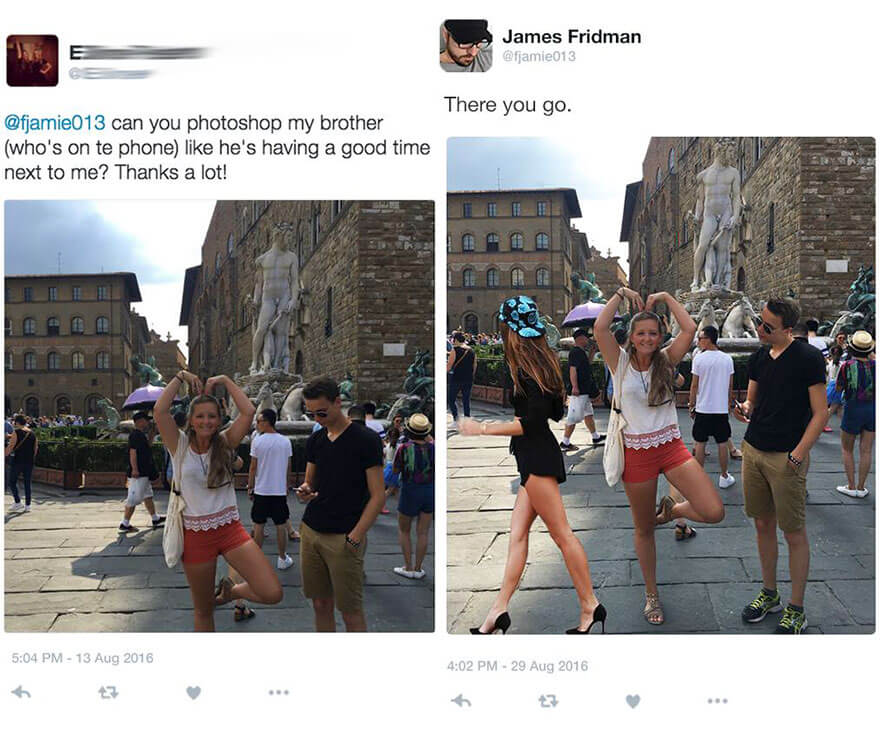 12. This is exactly what he asked James to do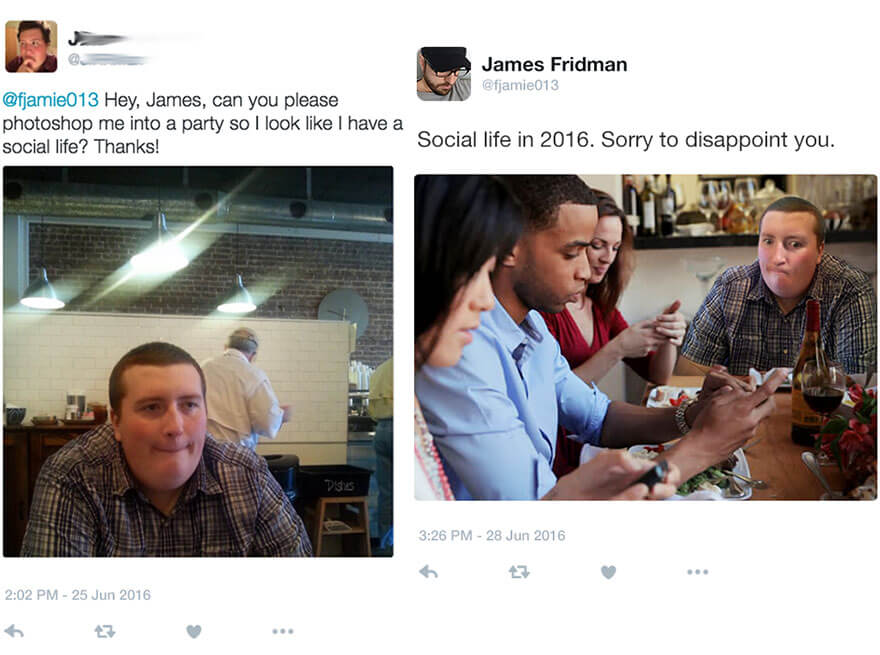 13. Done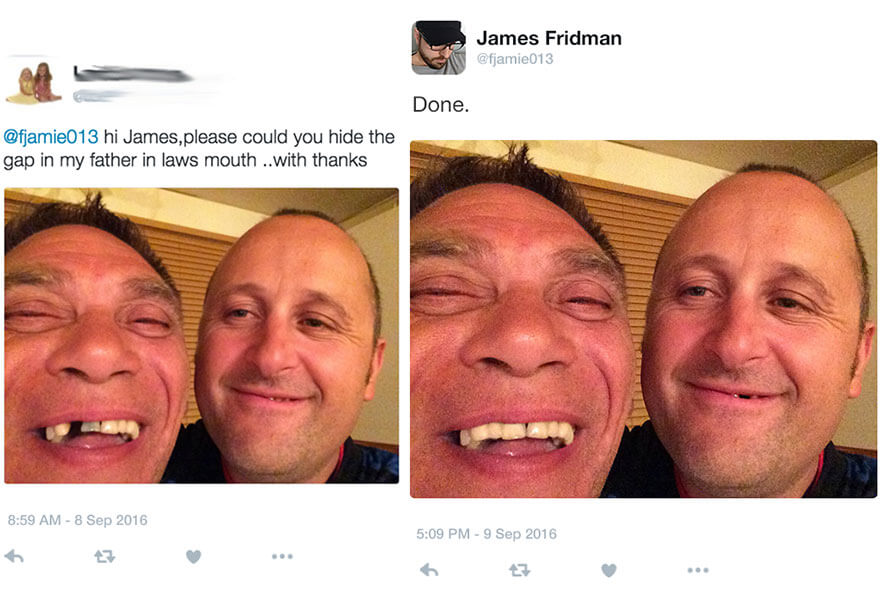 14. Awesome result!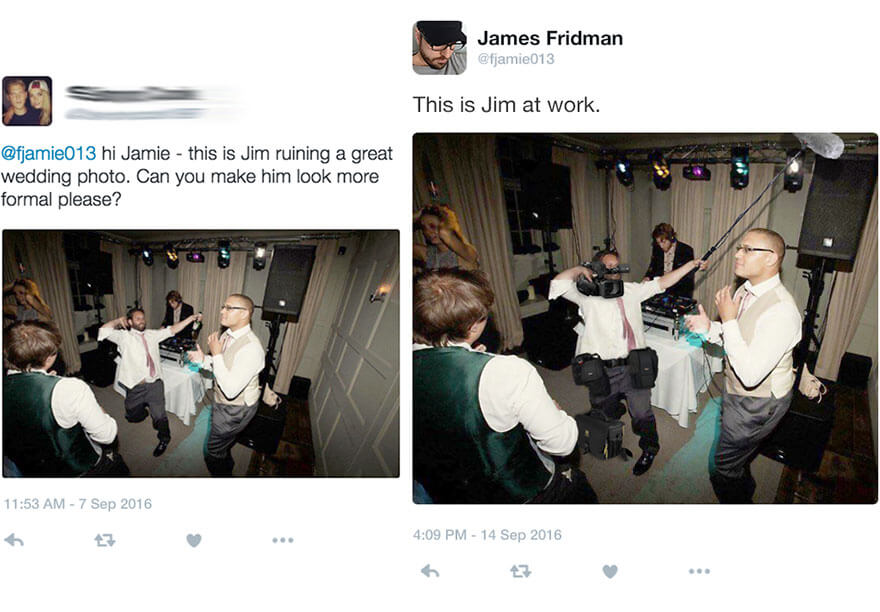 15. This was needed. Picture is better now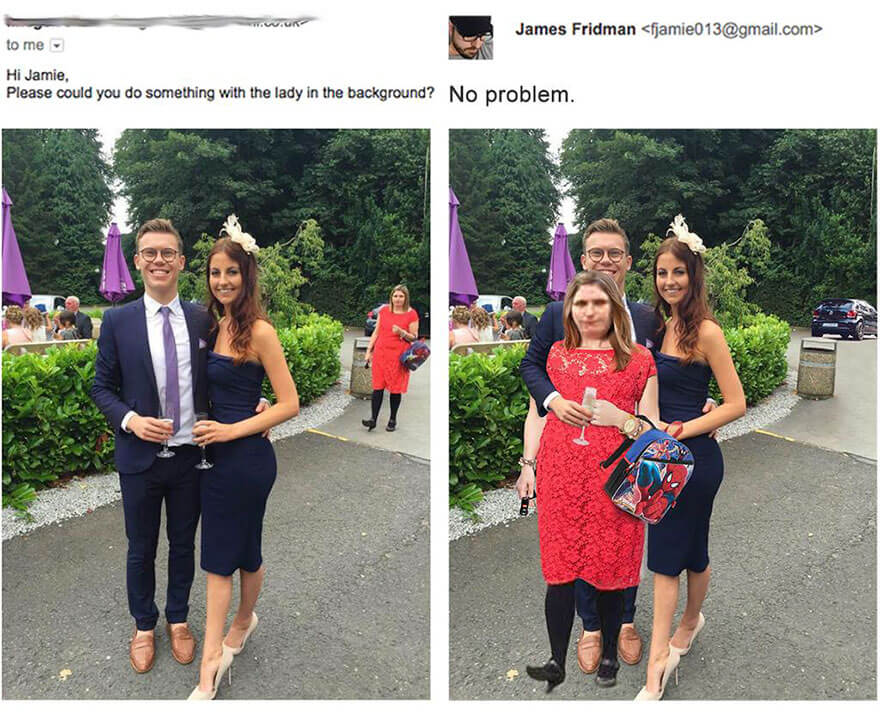 16. Is this better?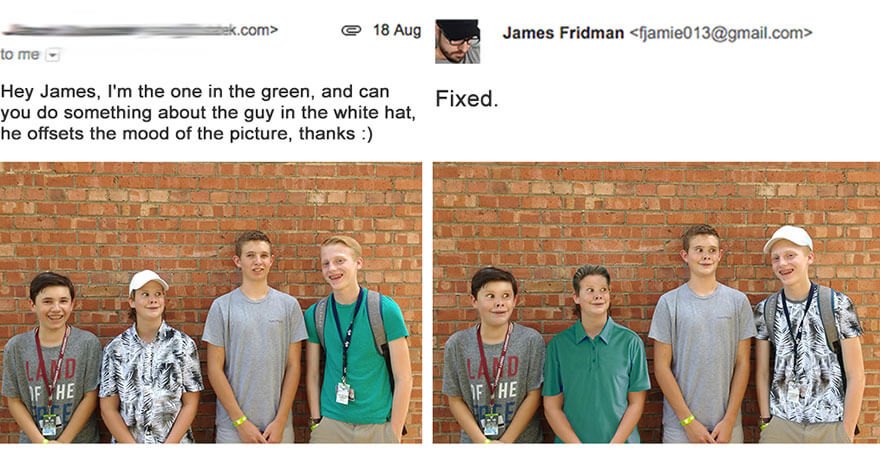 17. She asked to be highlighted, this is what it literally means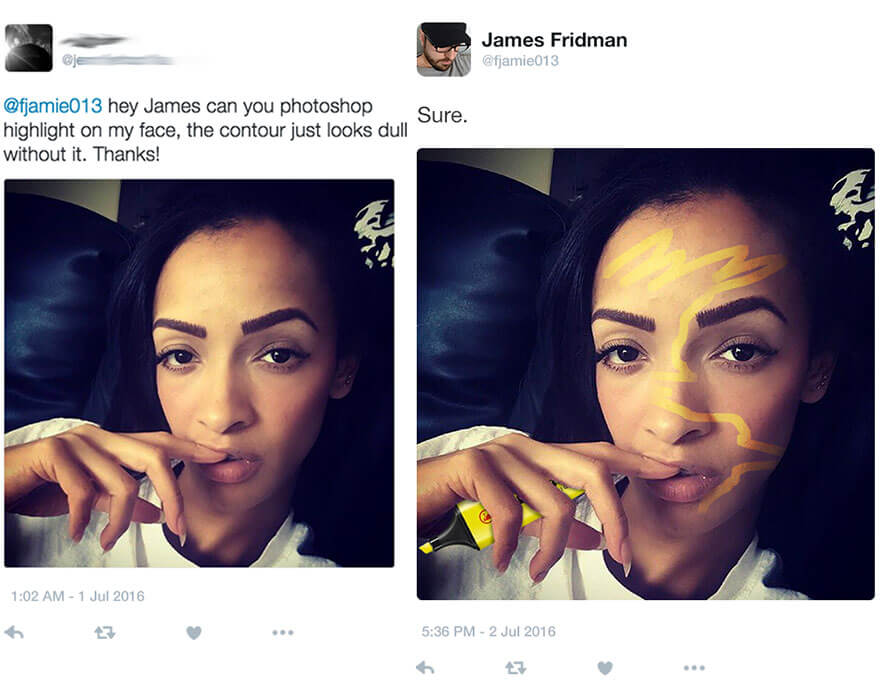 18. Let it go, let it go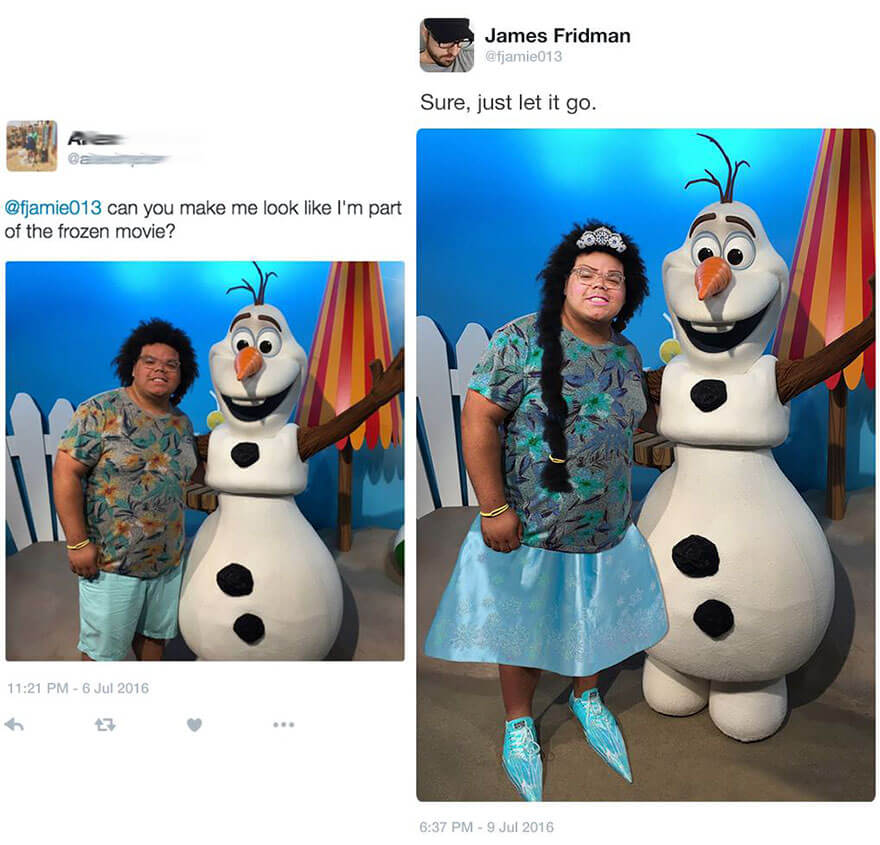 19. How's that?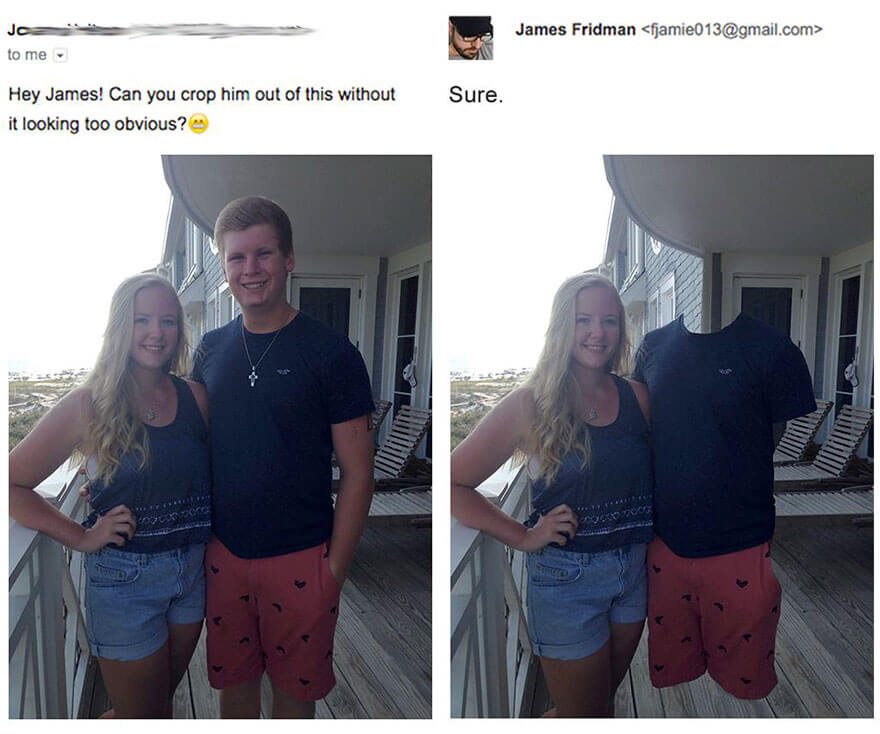 20. LOL!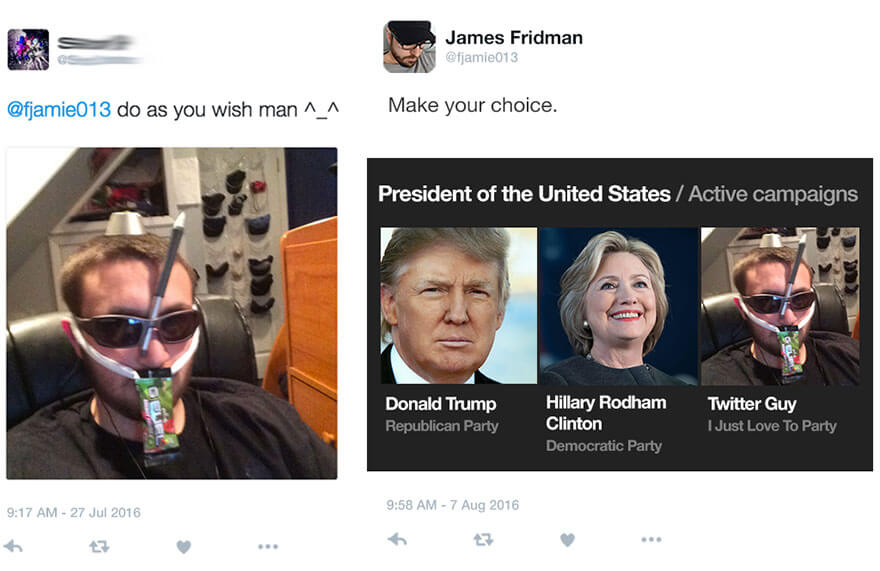 21. Selfie sticks are the swords of 2017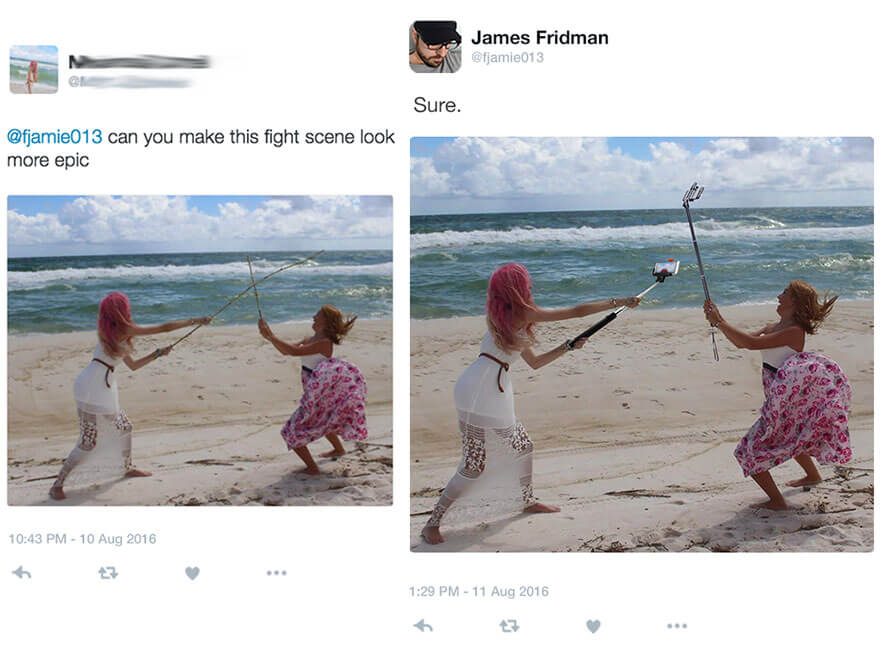 22. This is much better, thanks?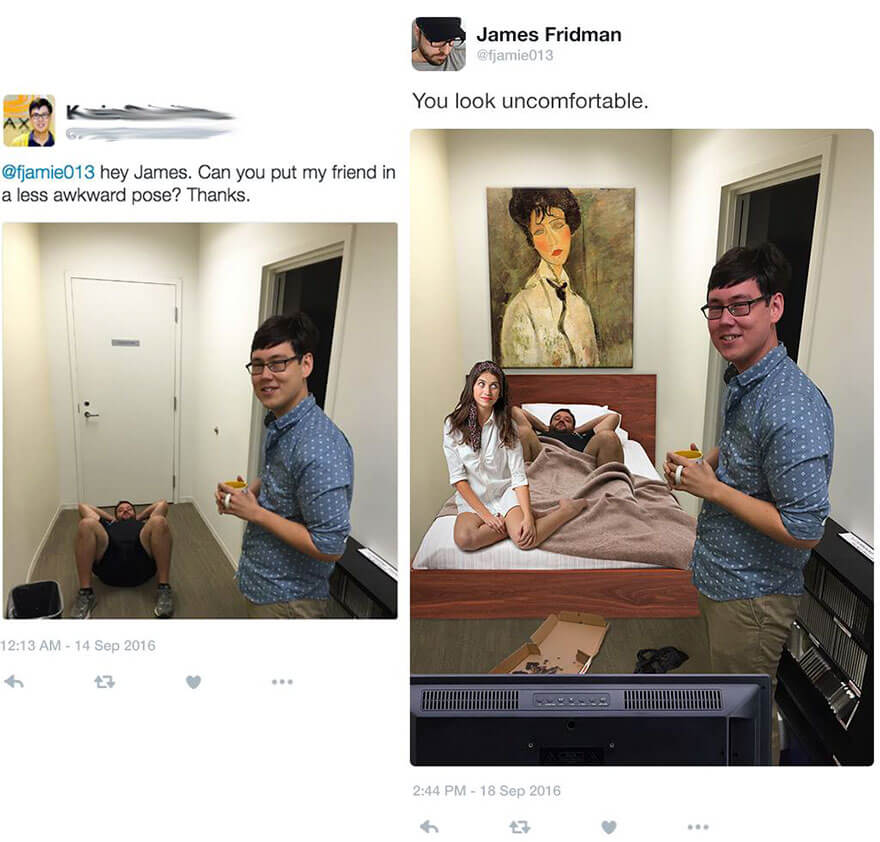 23. Why the lady taking a piss though?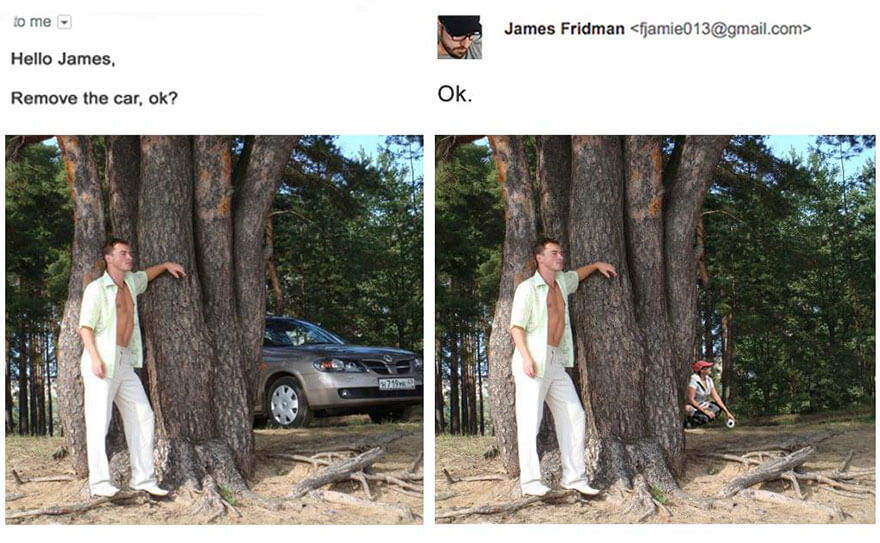 24. Got you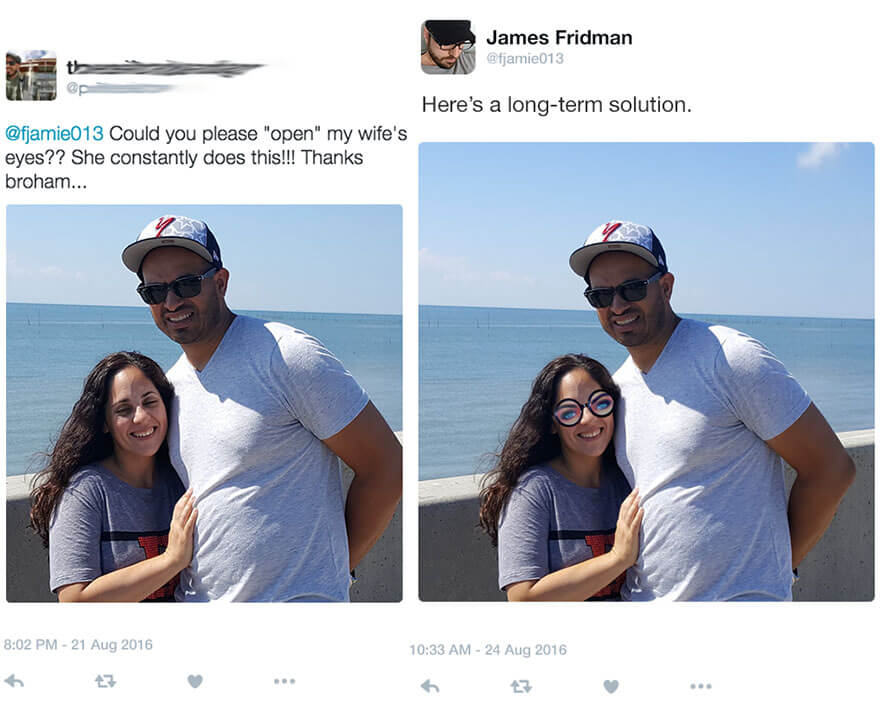 25. Creepy AF!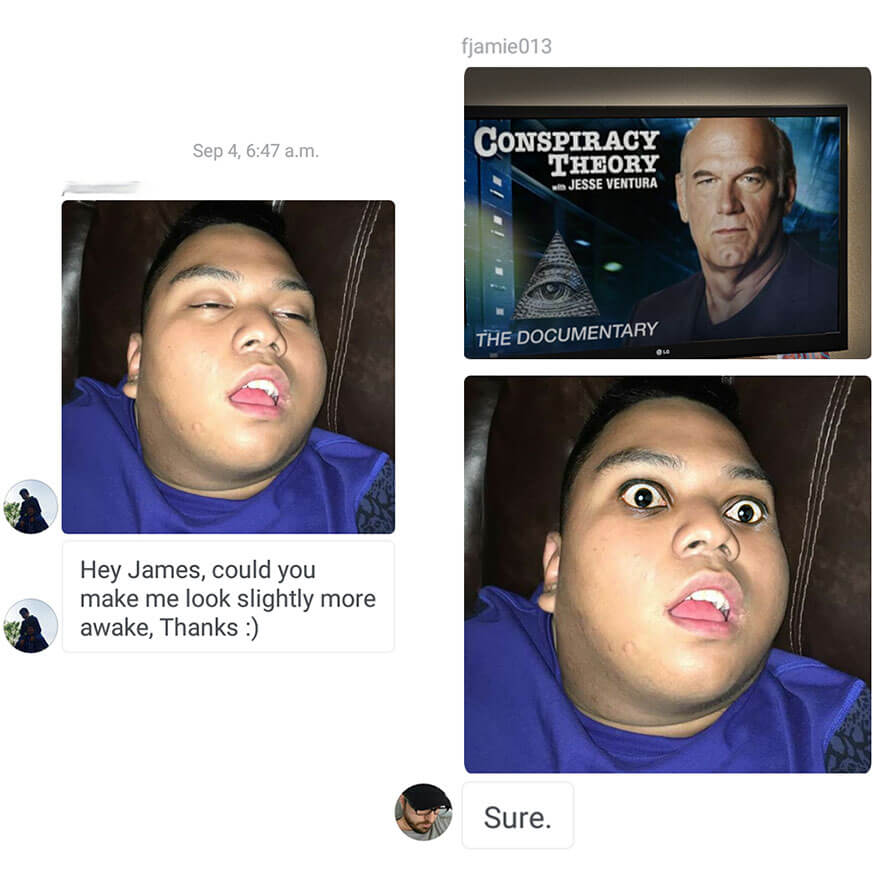 26. Zac Efron would be proud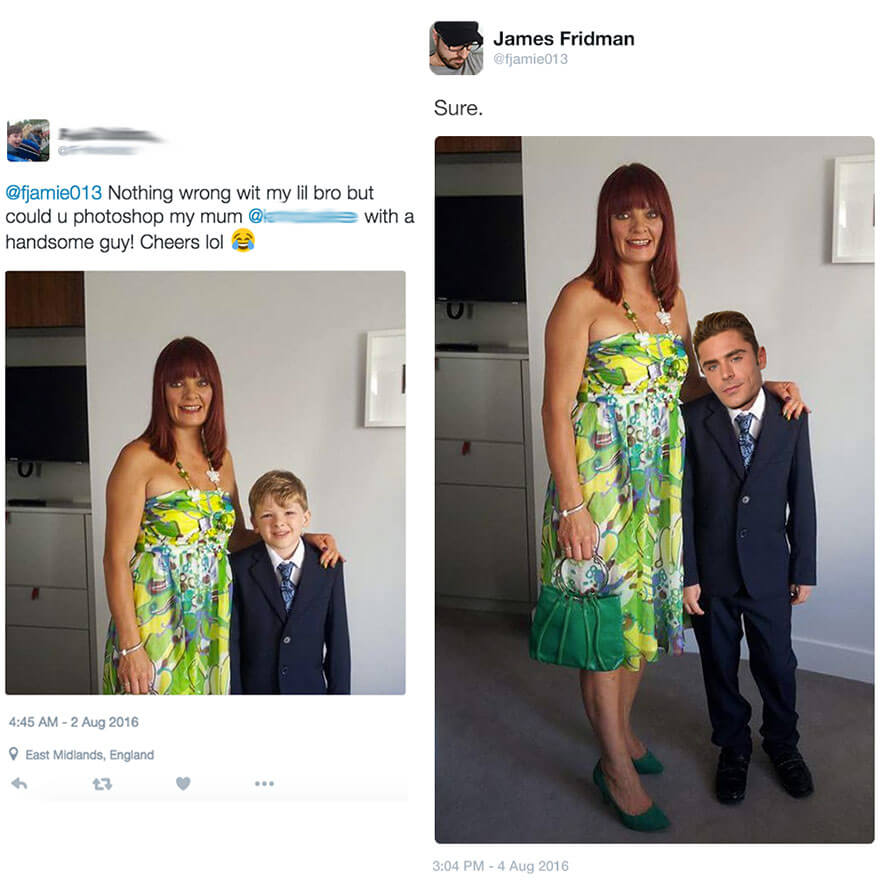 27. Is this what you mean?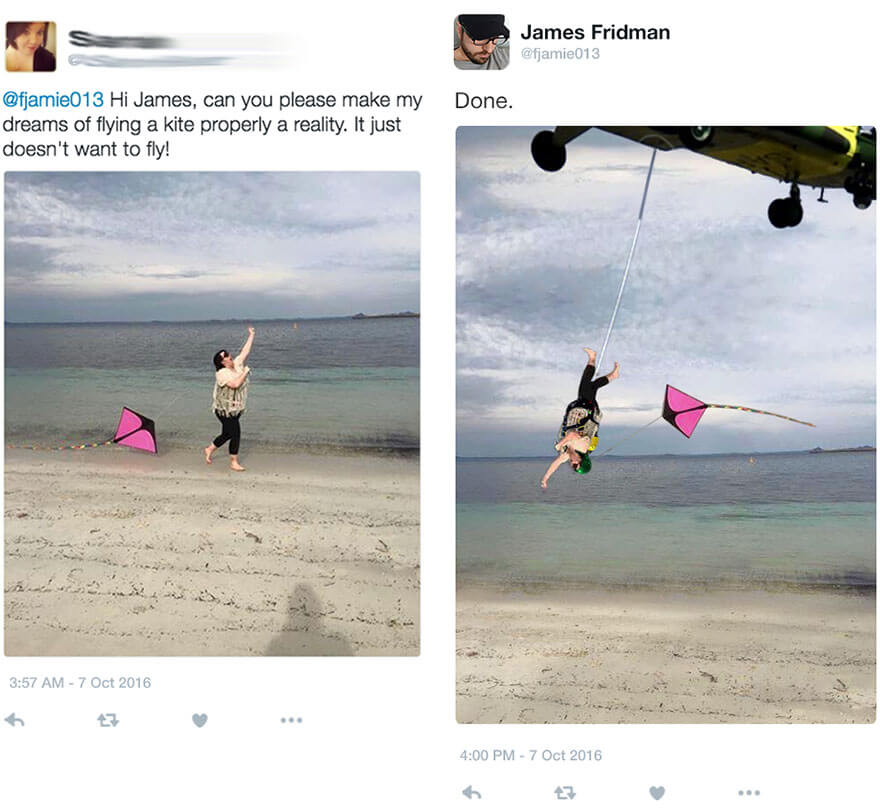 28. Is this the EU? did i do good?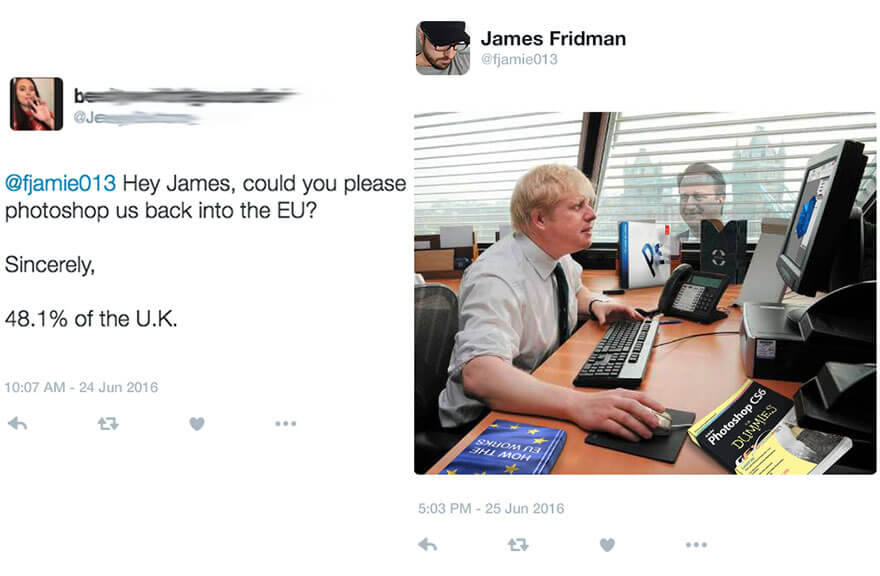 29. You got it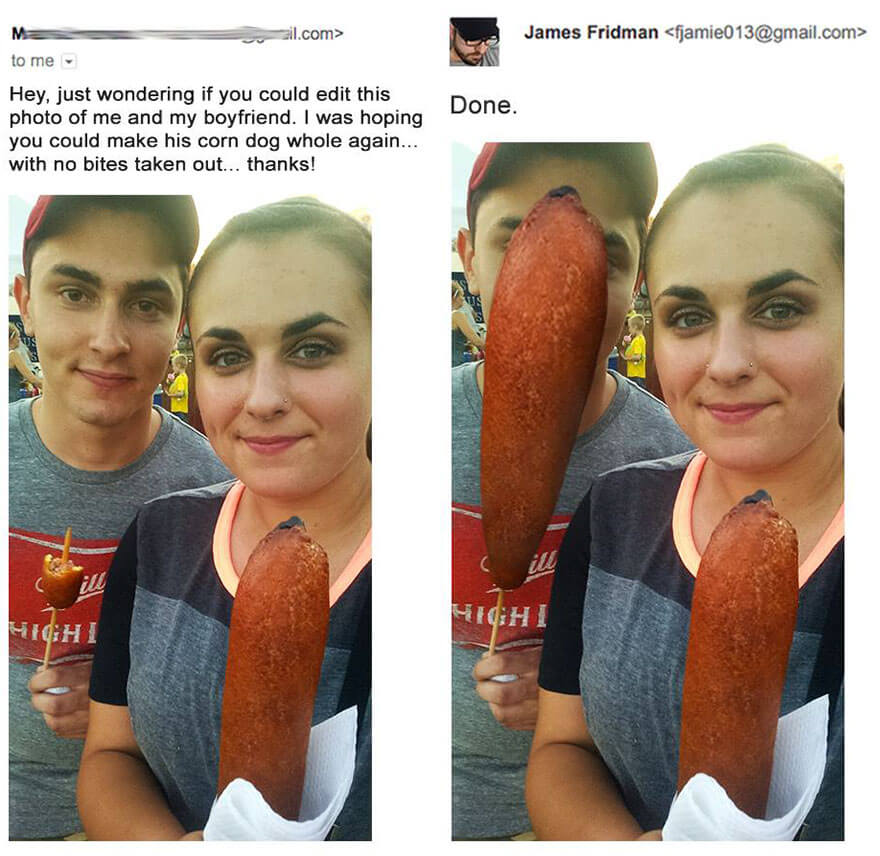 30. Now it looks good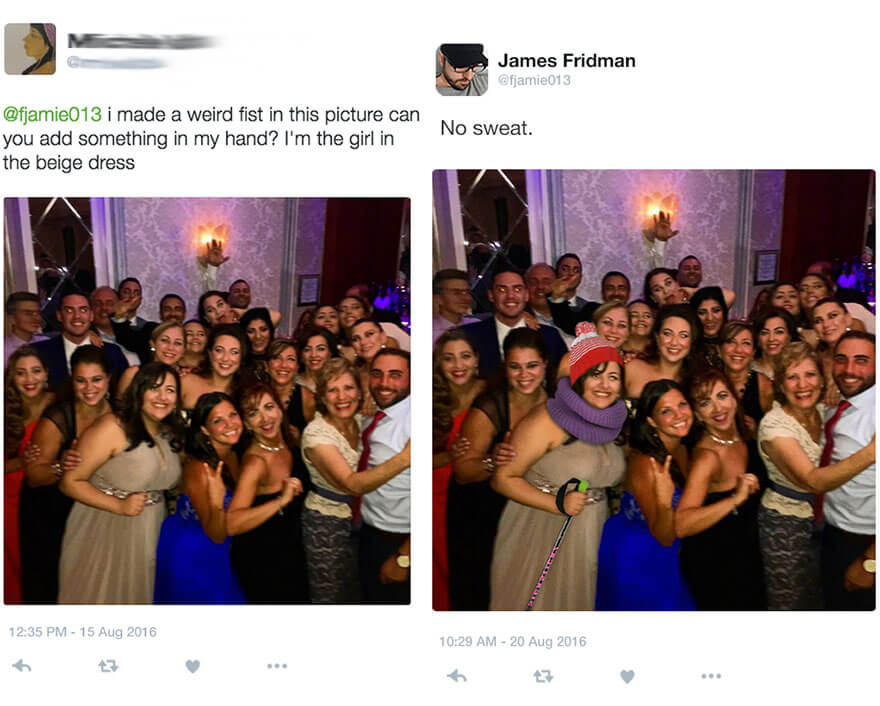 31. Attached to your body friend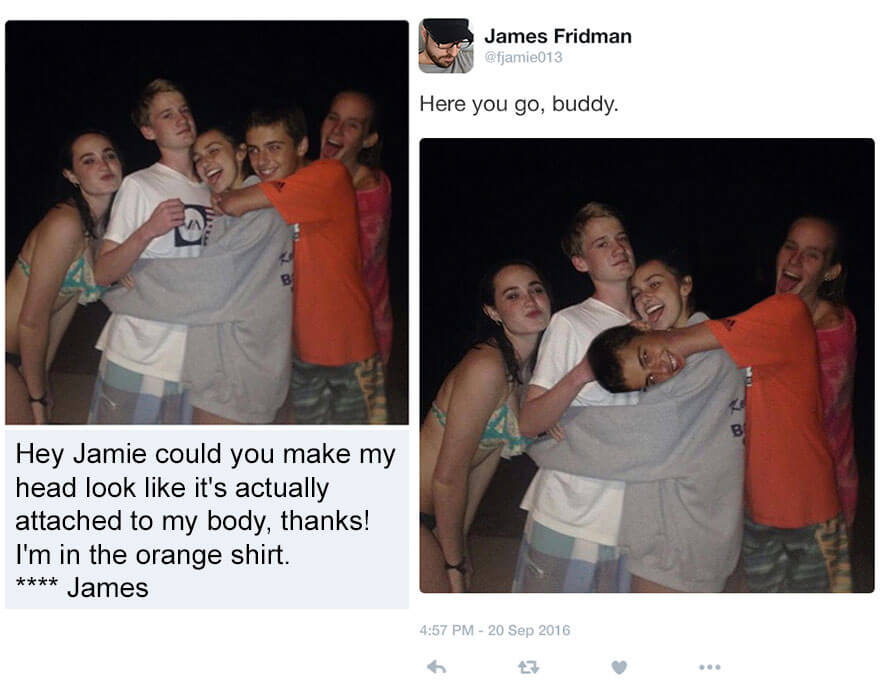 32. Is this good?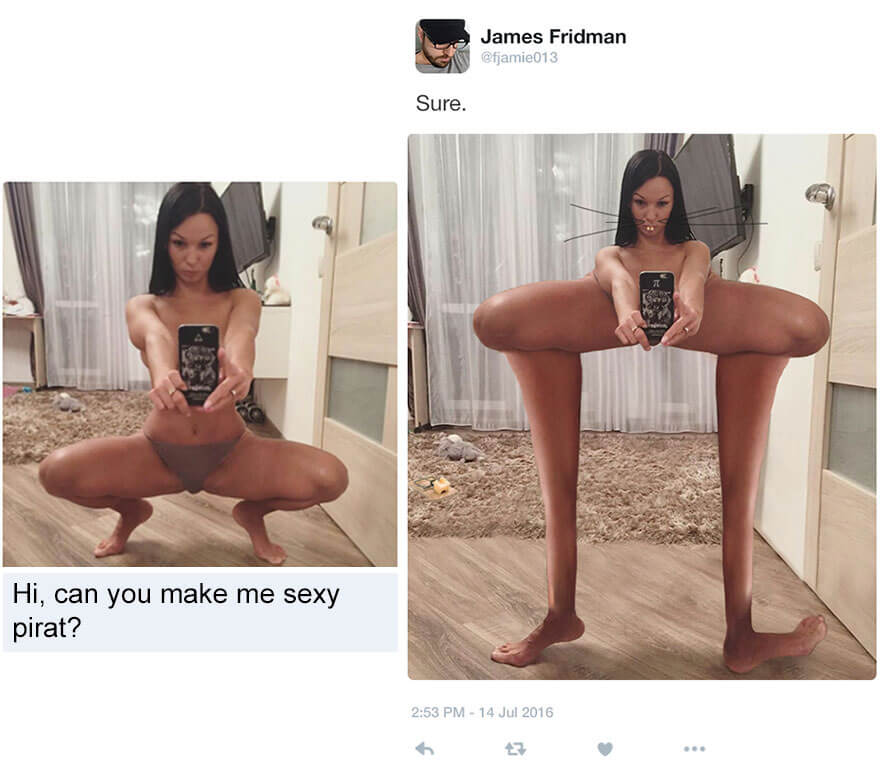 33. I don't see any man, said the photoshop troll James Fridman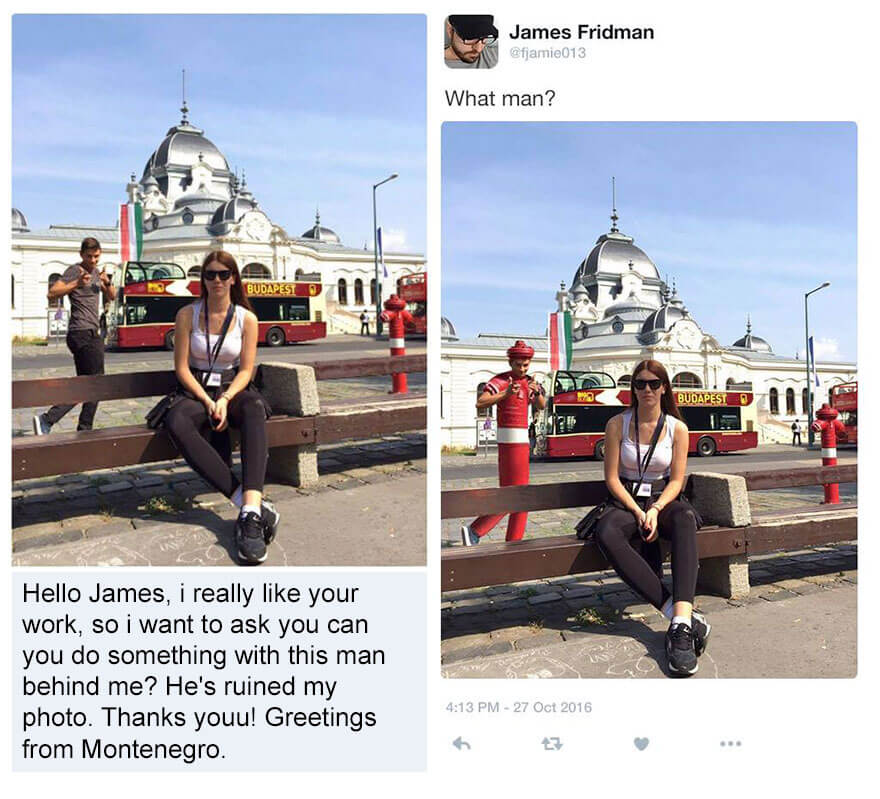 34. How about now?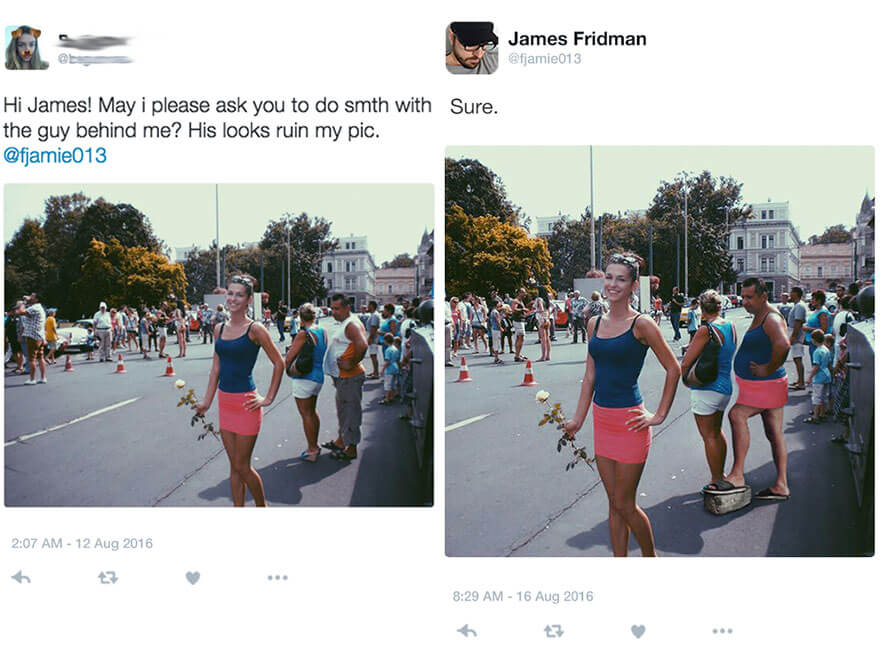 35. You're welcome!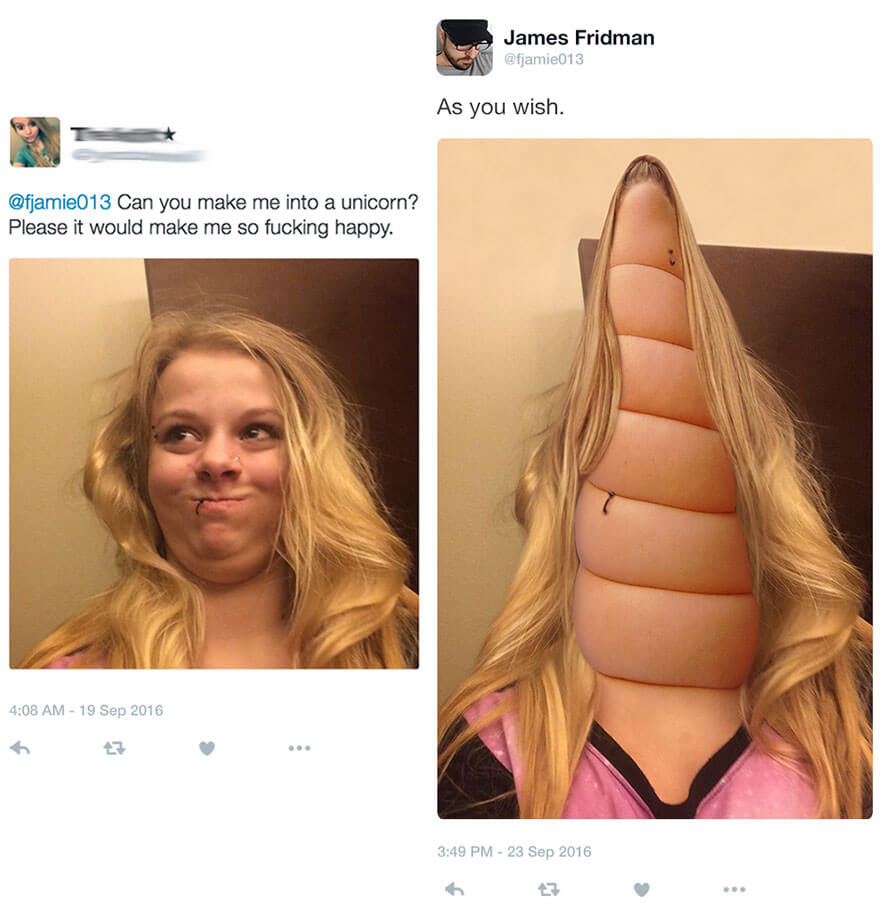 36. Done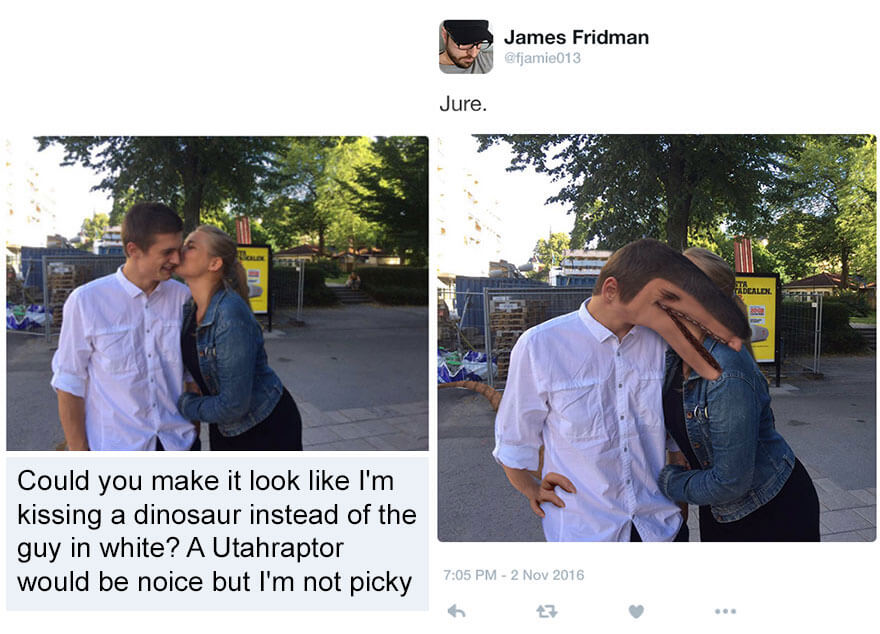 37. Picture adjusted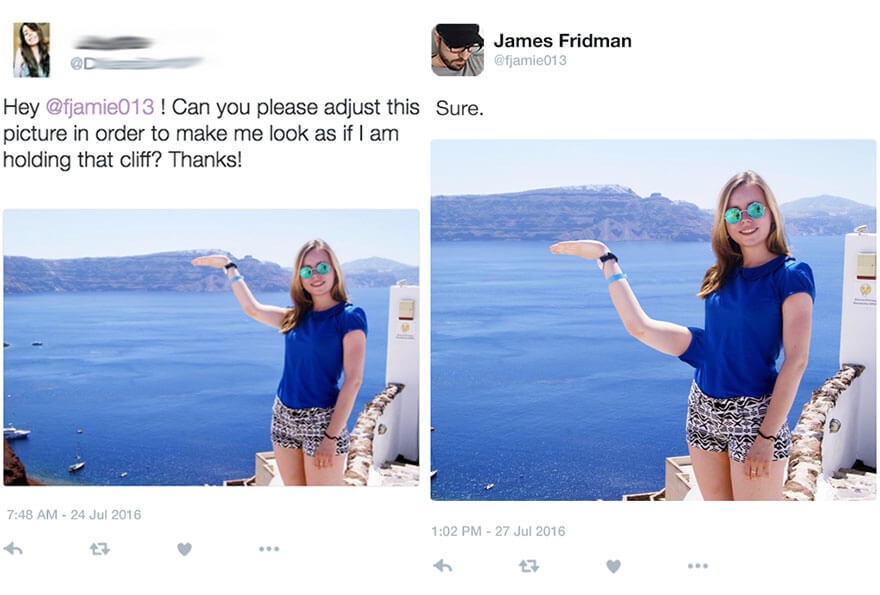 38. Fixed it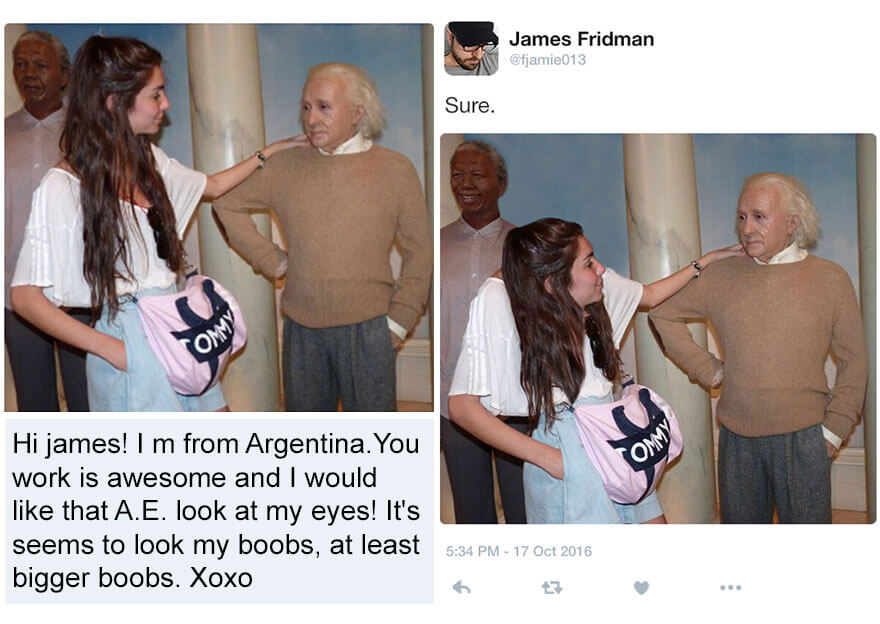 39. They ran away from your feet head
40. No, you are beautiful just as you are, don't change anything – love it!