You Reposted in the Wrong Neighborhood is a hilarious song by S H O K K 青. The cool thing about this song is that it's a mix of several very popular songs. It uses the lyrics from " Shake That " by Nate Dogg and Eminem and the melodies from " Casin " by Glue70. The you reposted in the wrong neighborhood song became so popular that is started a series of remixes on YouTube. Talk about doing something right.
S H O K K 青 first posted the " Reposted in the Wrong Neighborhood " song on SoundCloud and it quickly became a hit, amassing over 689,000 plays. Check out the song in the SoundCloud play below:
There are a lot of other versions of the song circling around the internet, but one of the first versions of the remix is the one by YouTuber Rene Descartes, his version is called " umaru goes hard " and it's pretty funny. There is a lot of chatter online about the song and when was the first ever remix, especially in niche on communities like Reddit, but what is easy to say is that it really gain popularity very fast.
[the_ad id="71925″]
https://www.youtube.com/watch?v=i3m1N_aUKyc
How quickly is the " You Reposted in the Wrong Neighborhood  " gain popularity
From the end of 2015 a bunch of remixes started to show up on every website possible, for example: You Determined In the Wrong Neighborhood " created by sorox94 was one of these alternative versions, posted on Undertale. This remix gained more than 52,000 views, there are a lot of other examples circling the web a quick google search will show you in no time.
The search interest shown here for this term is also something interesting to look at, while many other memes, or catch phrases that came and went, this phrase is staying strong over the years and it looks like it caught on and stayed strong. There are a number of popular YouTube channels that feature videos with remixes similar to the you reposted in the wrong neighborhood phrase and make sure that it will stay popular throughout the years.
Check out below a lot of cool examples of the catch phrase as it's being remixed and reproduced over the internet: 
You reposted in the wrong Trousers by HourofPoop:
You Ceased Development in the Wrong Neighborhood by Echo Storm:
[the_ad id="71924″]
You Celebrated in the Wrong End Zone by Ronnoc Videos:
you reposted on the wrong beach by zRice:
Here are a few pictures from the popular wrong neighborhood repost phrase: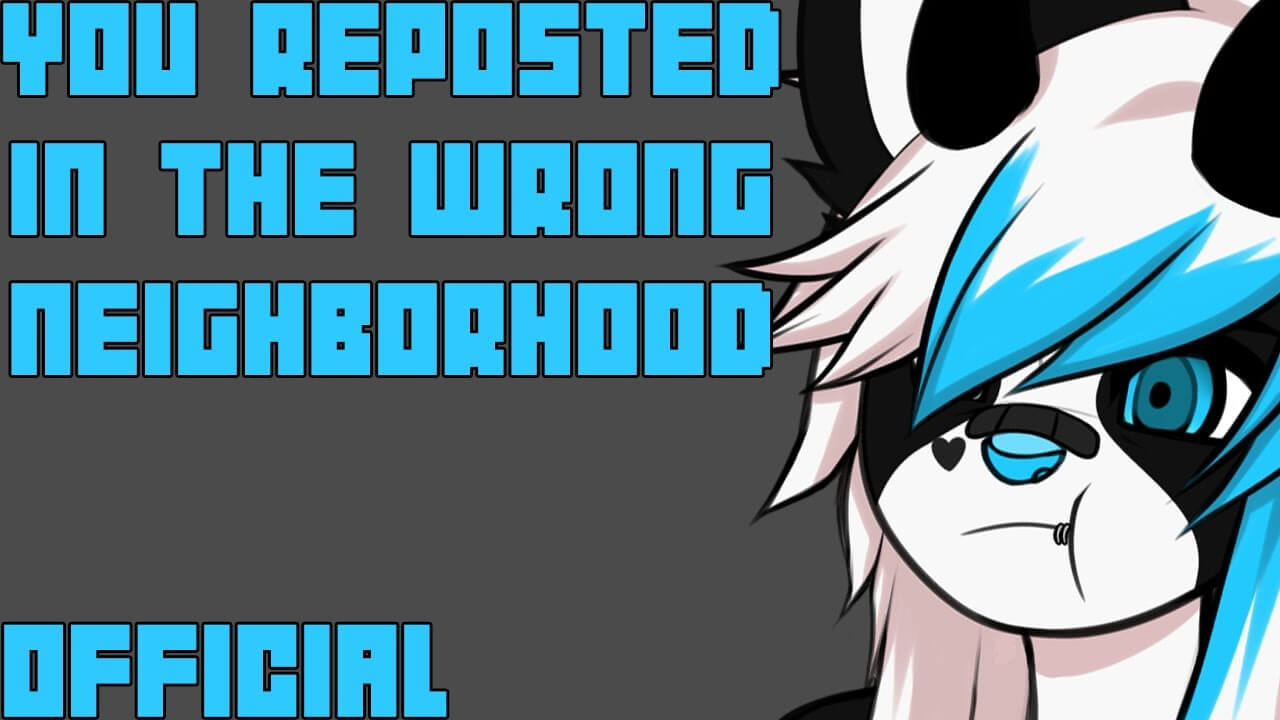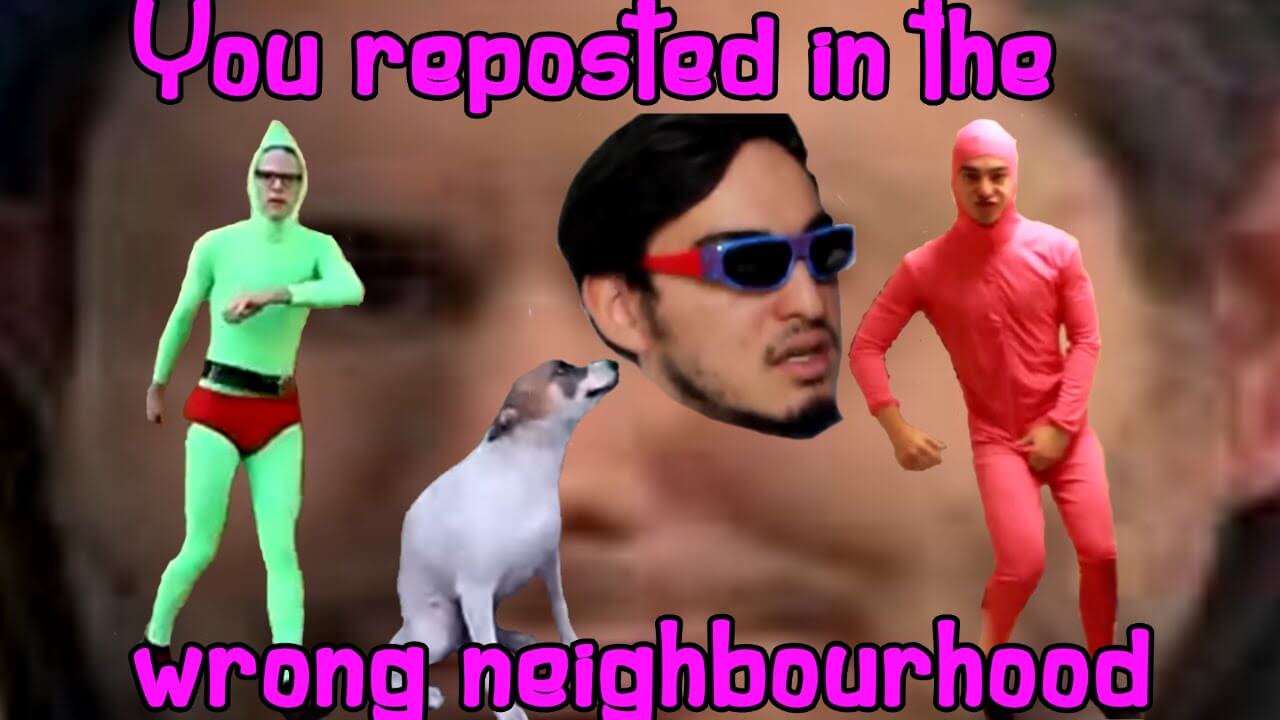 [the_ad id="83004″]