Vines and memes have a special relationship. They love each other immensely and they always go hand in hand when it comes to virality. A vine can easily turn into a series of memes and thus become part of the Internet memory forever.
It happened a few years ago when a guy named Arthur made a short sketch about how British people shower. He wanted to laugh of one well-known British stereotype – Tea. So he just filmed himself while taking a shower with tea bags.
That's the way to do it if you're British, right? So the sketch became vine and the vine became meme and the how do people shower meme took over the Internet. Memes have the power to multiply by thousands and that's how people started to share their stereotypical showering habits in the form of memes.
SEE ALSO: 37 Funny Instagram Posts That Will Make You Love The Internet Again
They are hilarious and worth seeing. We've prepared 21 for you. Have fun!
1. Canadians and showers and their relationship with memes. Complicated affair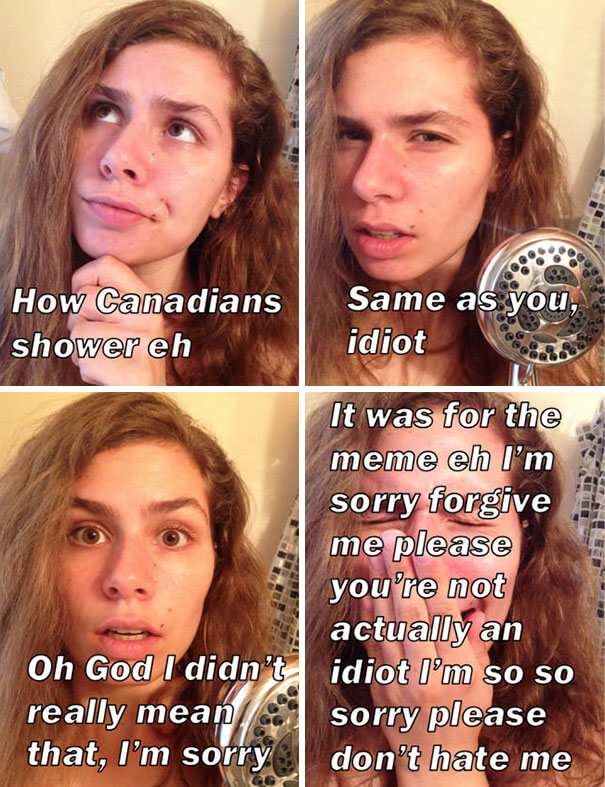 2. Indians can help you take a shower if you think you need a hand 😉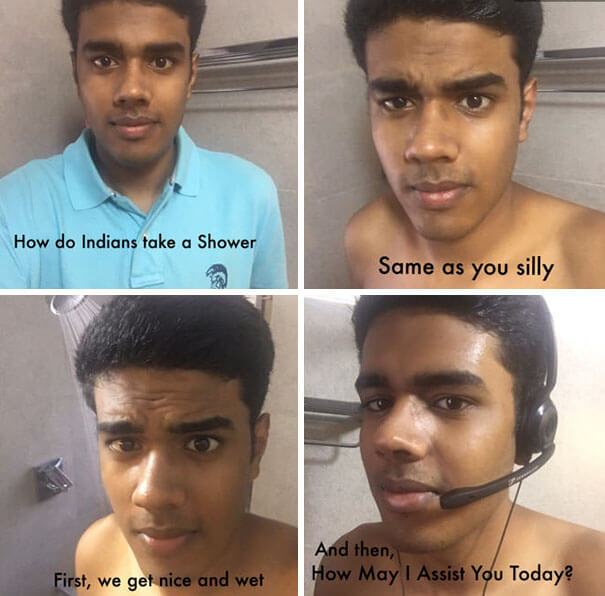 3. Hondurans love to fill the bucket with a low faucet and…keep you updated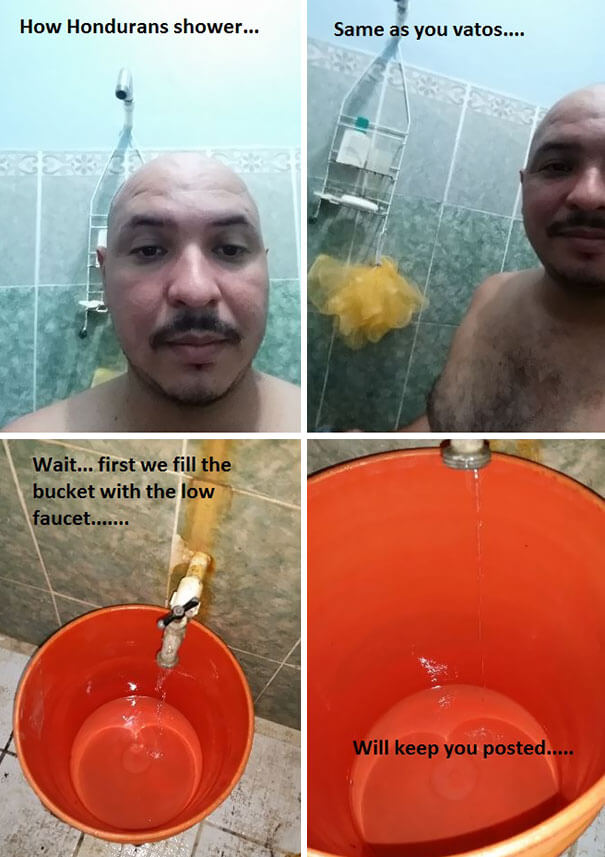 4. British people like their shower with a tea. This pic started the how do people shower memes craze.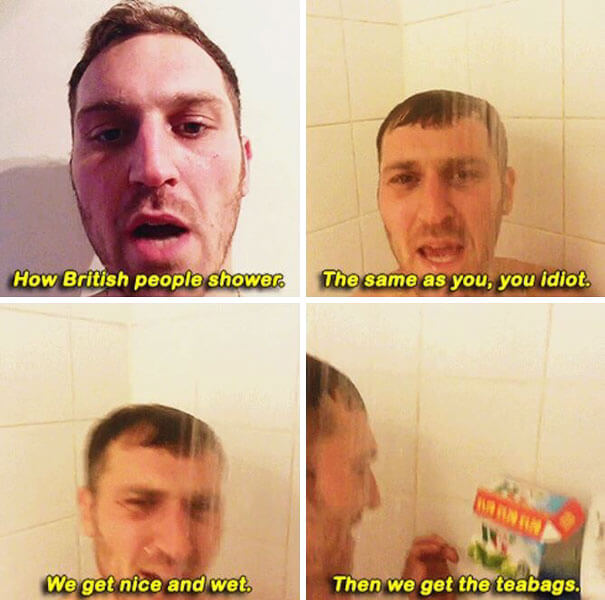 5. Californians can shower without water. Yep, they can.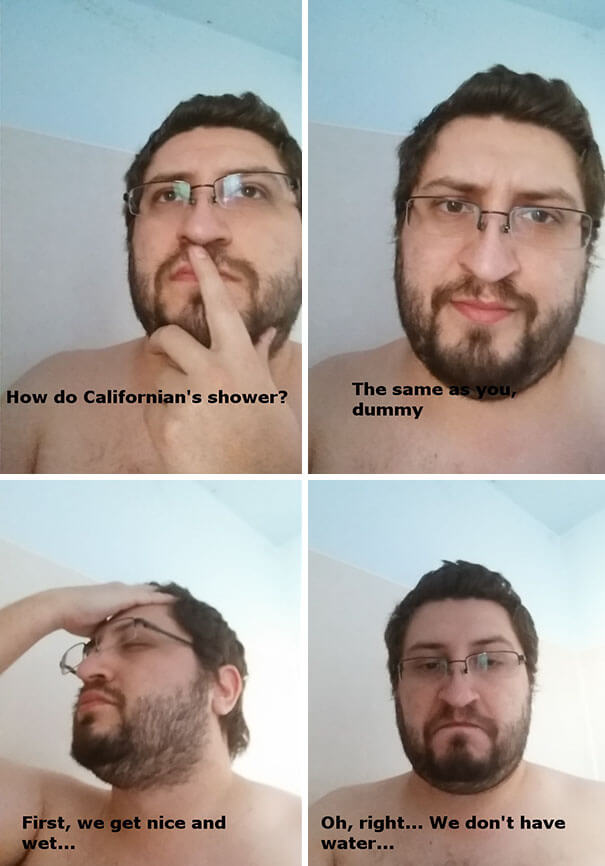 6. The showers in Chile are a little bit bumpy at times…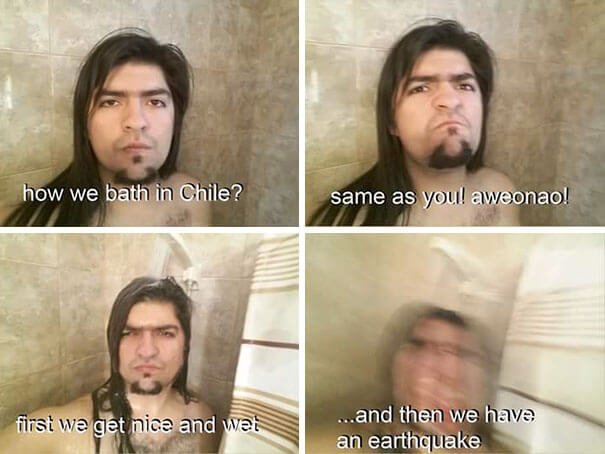 7. Icelanders love a "spearsome" shower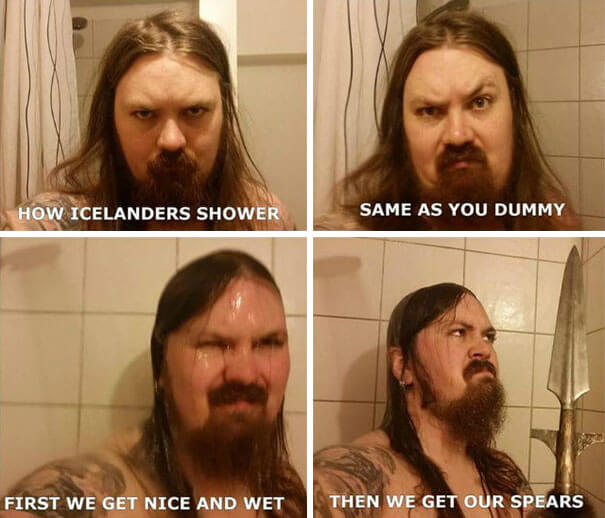 8. Americans have a gun of a shower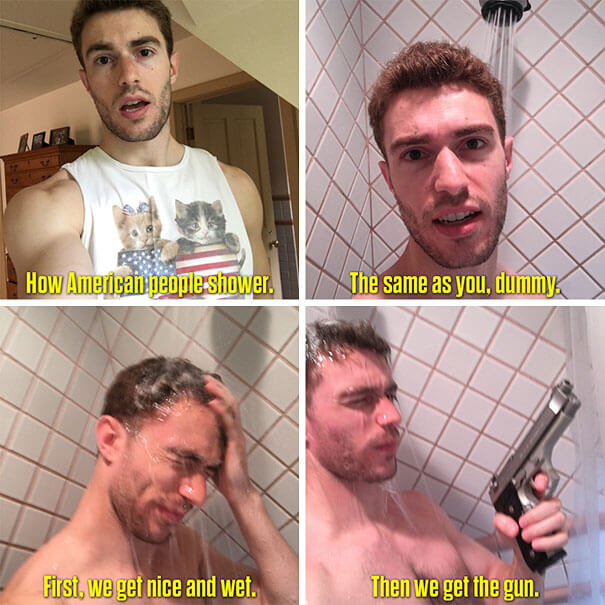 9. For a "tentacular" shower, ask the Asian girls.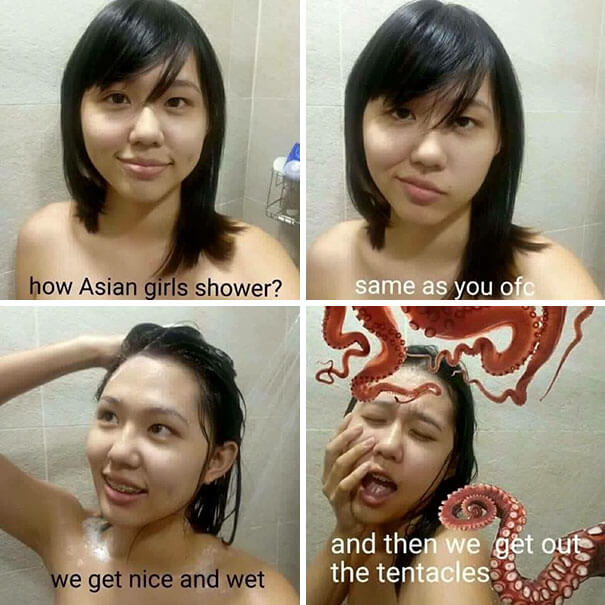 10. When showering, the Jewish prefer money instead of water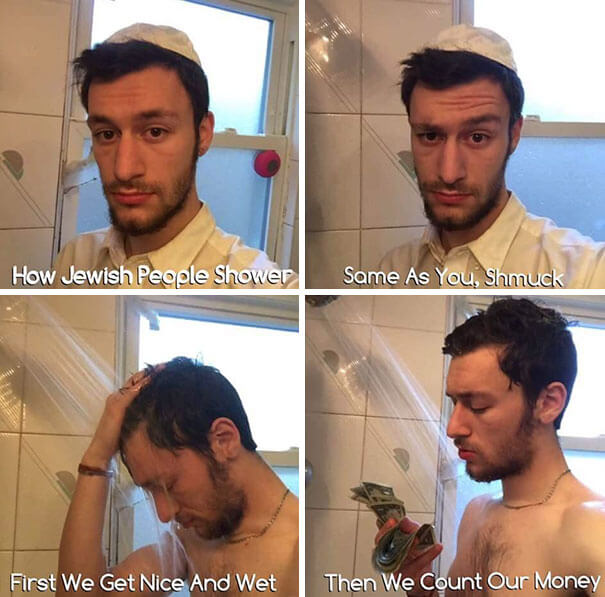 11. Filipino love the karaoke shower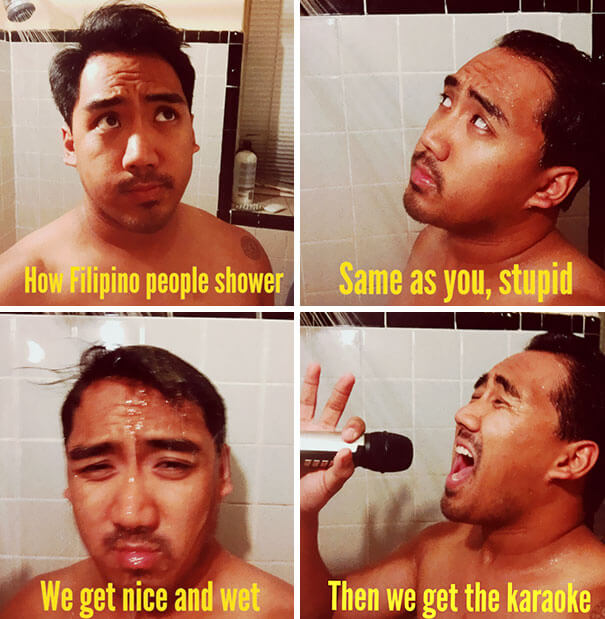 12. Nerds shower look…exciting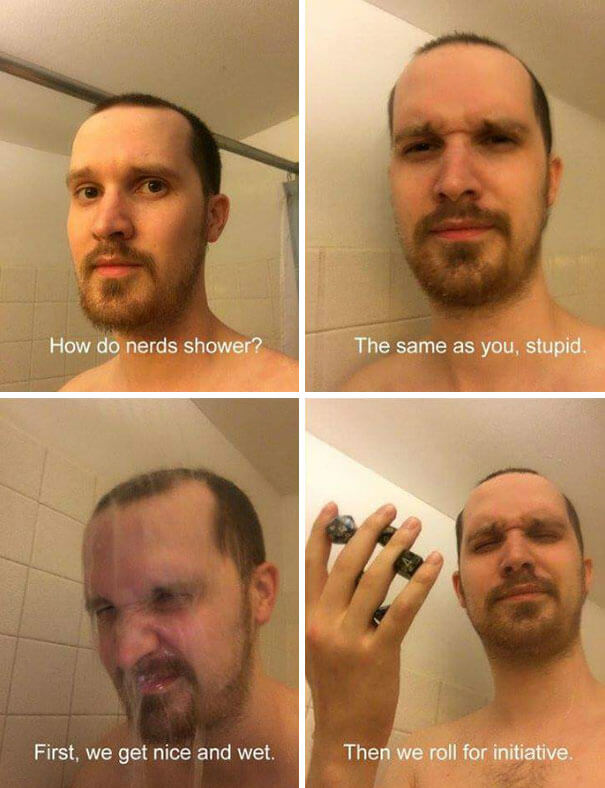 13. Rice and shine… and shower.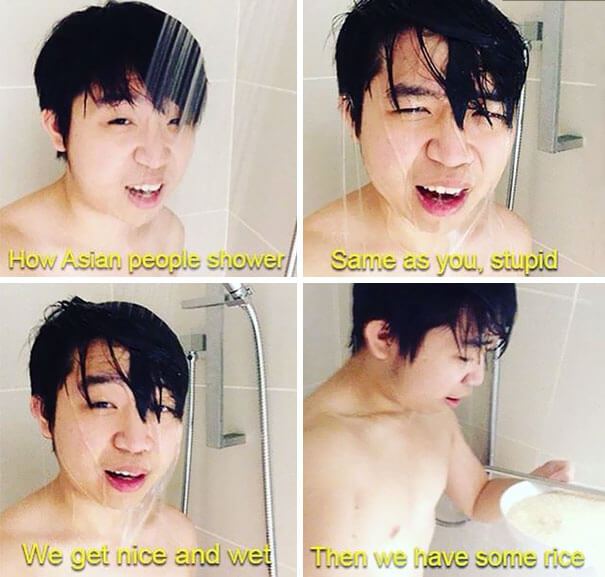 14. White people like a Starbucks-kind of shower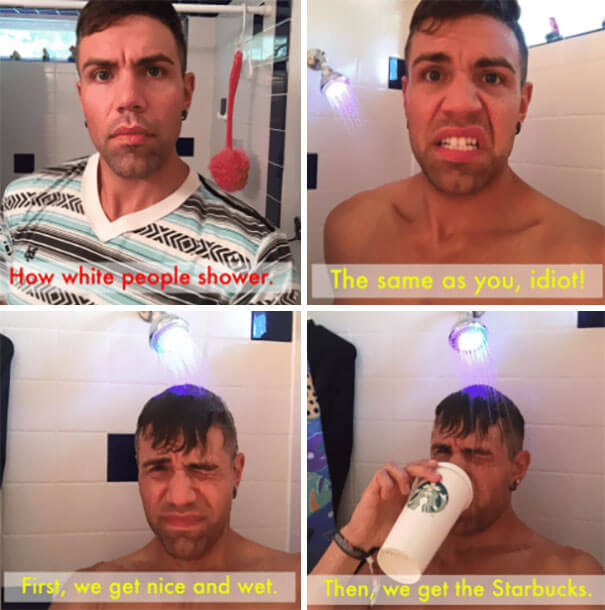 15. Otaku like to take their Waifu on the shower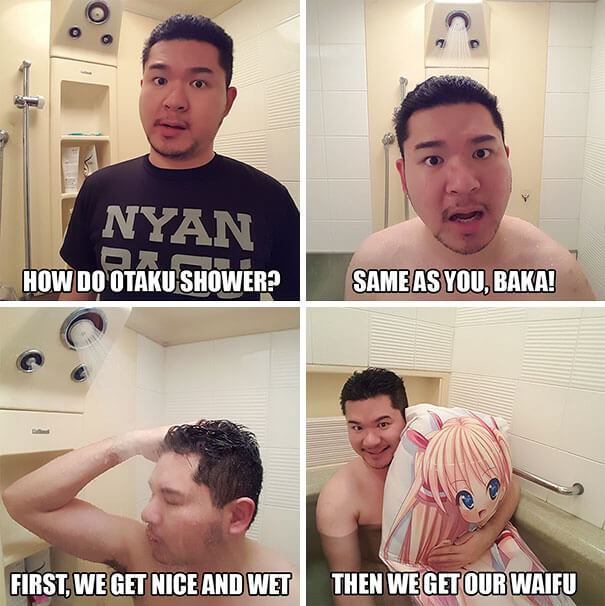 16. Romanians like a wallet-kind of shower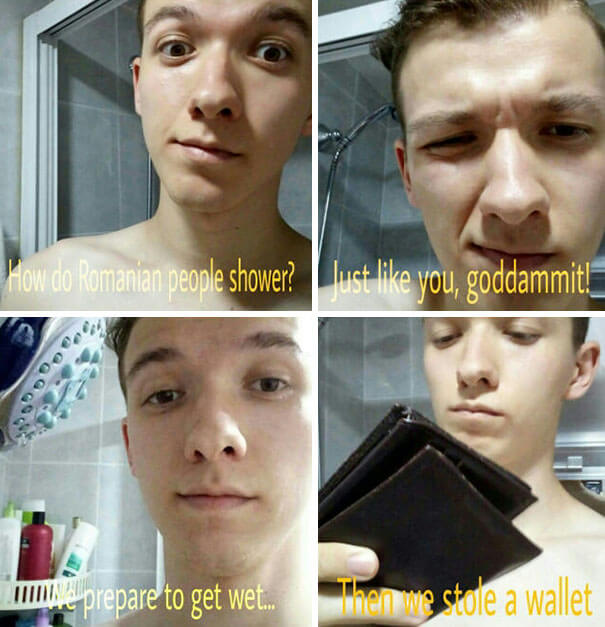 17. Black people love the watermelon, even in their shower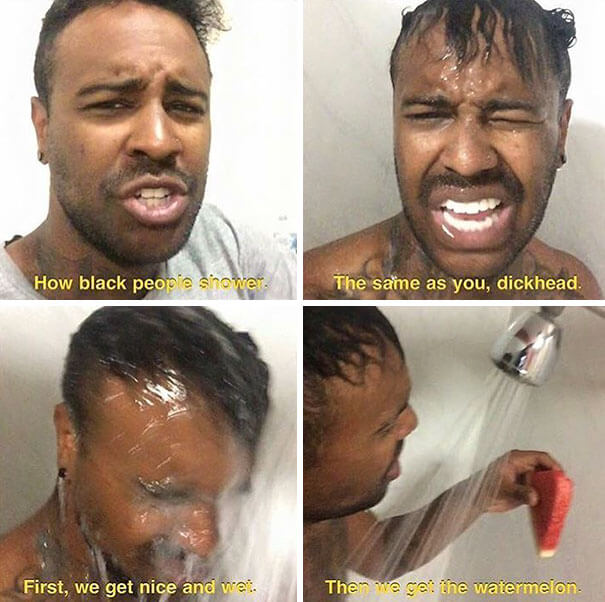 18. Girls have a special relationship with the shower head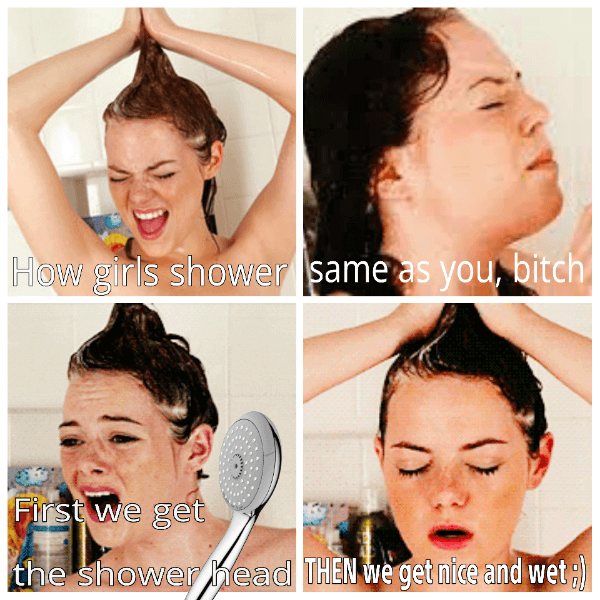 19. Swiss people just get the Nazi gold…and then they shower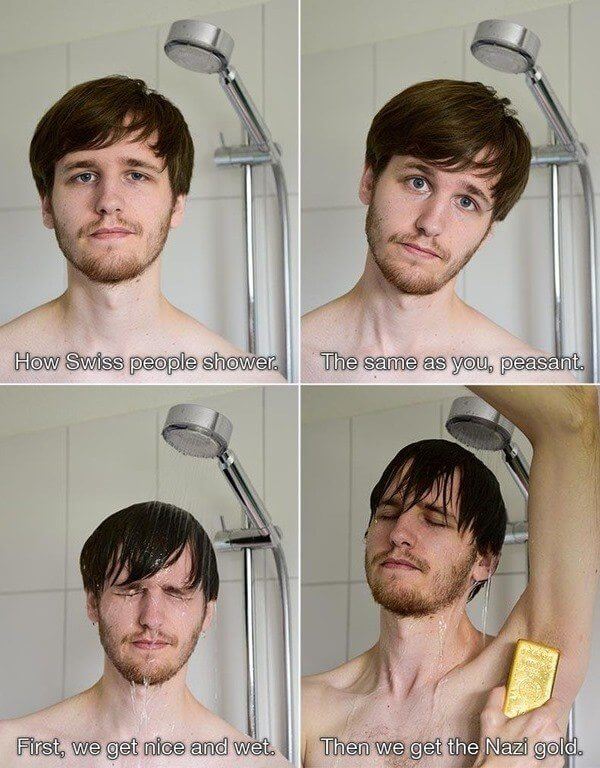 20. Russian people and vodka go a long way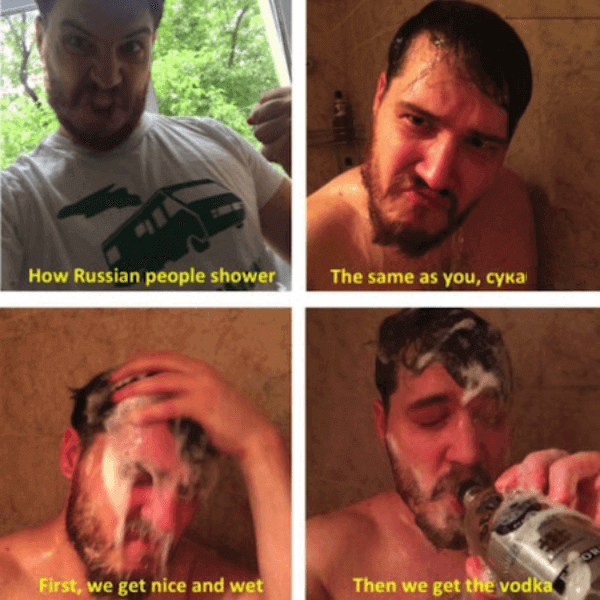 21. German people like a dry shower, just like their humour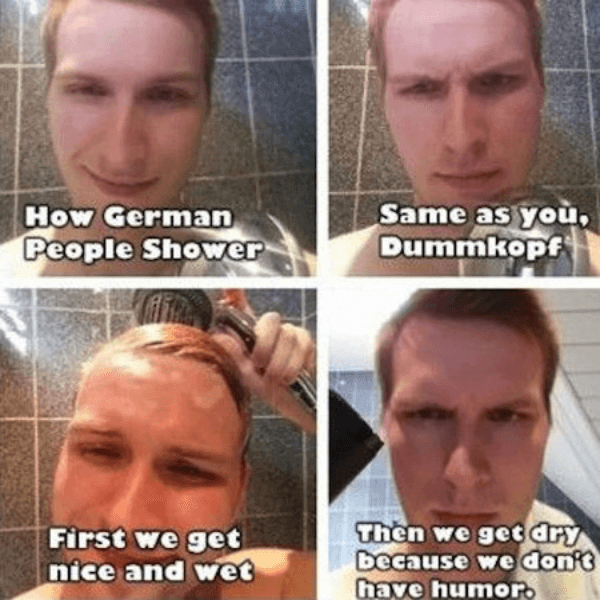 How do you like your shower? Share your own photo and make us laugh