How many bands that start with e can you name? Do it now, don't google it! I bet you can only name a few bands right? Well, in this post we will help you identify some bands that their names start with the letter e as we know some people ( specially rock geeks ) like to play this game as one screams a letter and everyone needs to name the bands they know that start with this letter. So much fun! 
Decades after decades, numerous breakthrough bands came into being, establishing their identity in the music world. You may have known about the top bands of all time, or if not that, then about top bands of the previous decade.
But how many bands can you name that start with E? We're sure that with this puzzler, we've compelled you to scratch your head. After a deep thought, the two very famous bands, The Eagles and Evanescence, might pop into your head.
But did you know there are over 20 bands that start with E? Incredible, isn't it?
In fact, today, we've brought you a list of 20 bands with their initials, starting with the Alphabet E. Not only that, we will shine some light on the significant achievements of each listed band.
So without any further ado, let's jump into the details right away! Are you excited? (we are!)
20 bands that start with e – the full list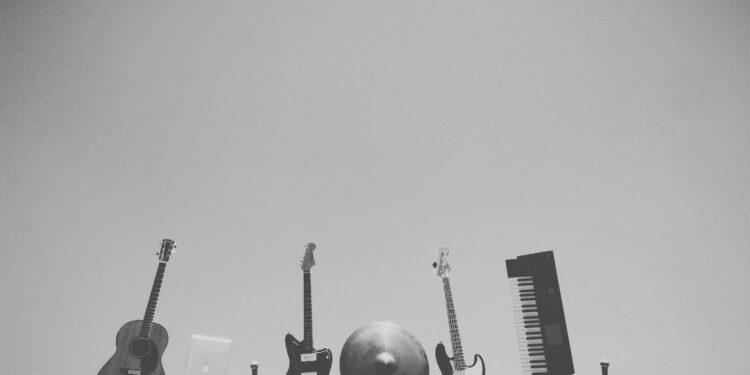 Image by Snapwire via Pexels
The Eagles
To start off with a bang, the first band on our list today is the top-rated American rock band, the Eagles. Initially, It was founded in Los Angeles in 1971 by four members: Don Henley, Bernie Leadon, Glenn Frey, and Randy Meisner. Having five number-one singles and six number one albums under their belt, the eagles are believed to be among the most successful bands of all time.
By now, they have sold 200 million records (100 million in the US alone)- now these are some serious numbers to look up to. The Eagles even bagged a Grammy award for their album "Hotel California," which is still one of the best-selling albums. Eagles never seem to miss their targets, after all!
Evanescence
Next on our list of bands that start with the letter E is Evanescence. Founded by two musicians: Amy Lee and Ben Moody, Evanescence has released five studio albums and two live albums. The most commercially successful album credited to their name is believed to be '"Fallen." 17 million copies (8 million in us alone) of Fallen were sold globally, making it one of the 21st century's best-selling albums.
The recent album released by the band was in March 2021, "The Bitter Truth," which generally received positive reviews from critics. Despite the group lineup changed several times, Evanescence never failed to produce timeless records!
Exile
Exile is an American rock band that emerged in 1963 in Kentucky. This band rose to fame in 1978 with the release of their song "Kiss Me All Over."
Just similar to Evanescence, exile suffered many lineup changes over time. In the 1980s, the band relaunched itself, shifting to country music. The last album released by the band was "Wrapped Up in Your Arms" for Christmas in 2016.
Electric Six
Another American band that starts with e? Most certainly yes. It seems Americans adore the alphabet e more than anyone in this world, don't they? Nevertheless, we do have some non-American bands that don't start with E in the list below, or do we? Stick to this article till the very end to know.
Moving back to the topic, Electric Six is a (surprise, surprise) six-membered band formed in 1996 in Michigan. Over the years, this rock band has explored several rock genres, including garage, punk rock, and disco.
With the release of the single "Danger! High voltage" in 2003, Electric Six gained prominence amongst the masses. Electric Six has 14 studio albums and two live albums credited to their name.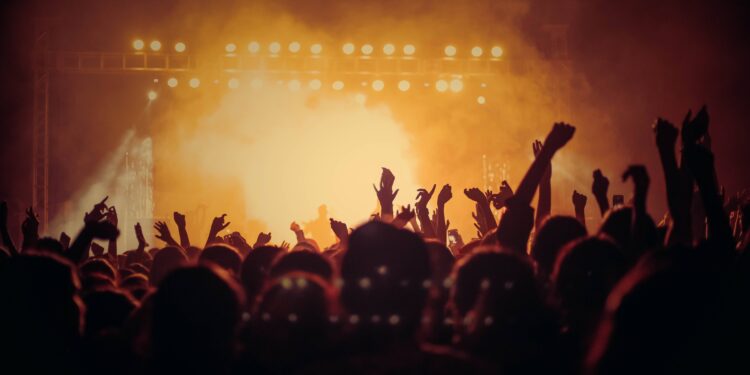 Image by Vishnu R Nair via Pexels
The Easybeats
An Australian rock band( yes, finally a non-American starting with E), the Easybeats, was formed in Sydney in late 1964. In 1969 with the distribution of their single "Friday on my mind," Easybeats became the first Australian band to garner massive international acclaim.
However, in 1969 the band broke up and went their separate ways peacefully (unlike most of the break-ups today). In these six years, easy beats released six studio albums.
Electric light orchestra ELO
The next band on our today's list is Birmingham-based ELO. Jeff Lynne and Roy Wood, with Bev Bevan, founded ELO in 1970. However, two years later, Wood decided to take a leave from the band. Wood's departure didn't discourage the band's morale, and with Richard Tandy as its new member, ELO released 13 studio albums since 1971.
Not only that, this band has achieved legendary status with a whopping 50 million-selling records attributed to its name!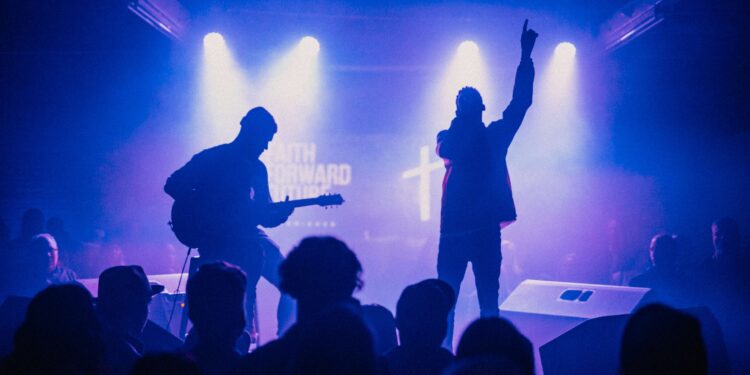 Image by Tyler Nix via Unsplash 
The Earls
The Earls were an American popular music recording group. Established in New York in the 1960s, their singles "Remember Then" and "Life Is But a Dream," "Never," and "I Believe" were commercially successful. In 2008, to recognize their harmonious tunes, the earls were honored with a place on The Bronx Walk of Fame – quite an accomplishment!
Early November
Early November was originally formed in 2001 in New Jersey by Arthur Enders, Jeff Kummer, Sergio Anello, and Jim Sacco. However, due to personal commitments, both Sacco and Anello had to depart the band. Later, you see Anello decided to rejoin the band. Early November, as of 2019, has recorded five studio albums; "Lilac" being the most recent one to be released (2019) and 3 EPs. Besides, Early November has yet to give a hit.
Exodus
Exodus is yet another American band that starts with the letter E. This thrash metal band birthed in 1971 in California has magnificent mainstream achievements attributed to their name, including ten studio albums, two live albums, and one compilation album.
But this howling success has its crazy back story. Since its formation, the band has suffered major lineup changes, break-ups, two very long hiatuses, and some drug-related internal problems. Tom Hunting is believed to be the only original member left in the band; exodus is all set to release its eleventh studio album, "Persona Non Grata," in the summer of 2021.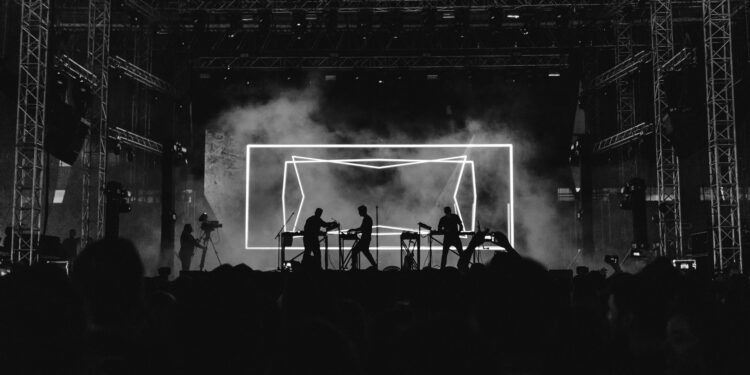 Image by Yannis Papanastasopoulos via pexels
Eruptions
Eruptions began as a school band in 1969 in the UK, named initially as silent eruption. The change of name to Eruption occurred in 1974. Since then, they have released four studio albums. What's more interesting is that this band got international recognition because of their cover of "I Can't Stand The Rain" (originally sung by Ann Peebles).
The Echoes
The Echoes, founded in 1961, were a vocal trio group from Brooklyn. This American trio quickly marked its place in the music industry by releasing its first single, "Baby Blue," which was a major hit. Unfortunately, the band's success was short-lived (or was it beginner's luck?), and none of their other singles were acknowledged by the audiences the same way.
Empire of the sun
This Australian electronic music duo took birth in 2007 in Sydney. This duo gained overnight success with the release of their debut album "Walking on a Dream" in 2008, which also garnered them international recognition. (it was certified Gold in the UK).
The following year walking on a dream bagged the best album of the year at ARIA music awards. Since then, two more albums are credited to this duo with many more amazing singles. It seems like this duo has lasted longer than most married couples today!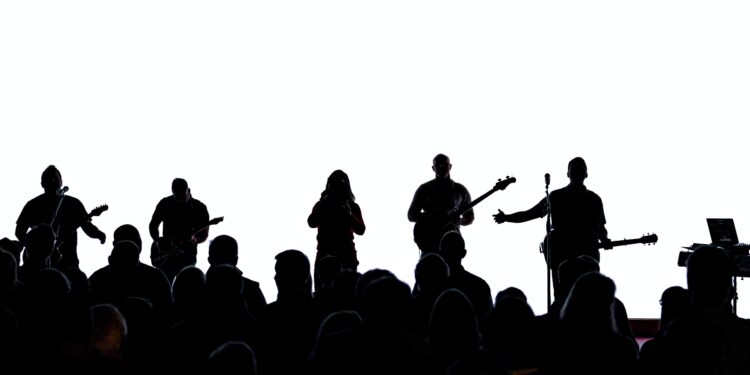 Image by Rod Long via Unsplash
Easy life
Another band on our list of bands that begin with E is Easy life. From all the other bands mentioned in the list, this English band of 5 is relatively the youngest. Formed in 2017, easy life is all ready to put forward its first-ever album in June 2021. We wish the best of luck to the newbies!
East of Eden
East of Eden, a British progressive rock band that stepped into the music industry in 1969, released its first album. Over the course of 12 years, this jazz-oriented band went under serious lineup changes, eventually leading to its break-up in 1978.
But here's the real kicker, in 1996, three principal members of the band got back together and released an album named "Kallipse" the next year. This album was proven to be a cult hit.
East 17
East 17, also known as E-17, is an English pop boy band. This English band was immensely popular amongst the masses, mainly during the early and mid-1980s. East 17 initially maintained a bad boy image and injected a blend of pop and hip hop styles into their music. With 18 top-20 singles and four top-10 albums under their belt, this boy band cemented its place in the music world.
It doesn't stop there either; east 17 has sold over 18 million albums around the globe. "Stay another day"; their biggest hit of all time was UK Christmas number one in 1994.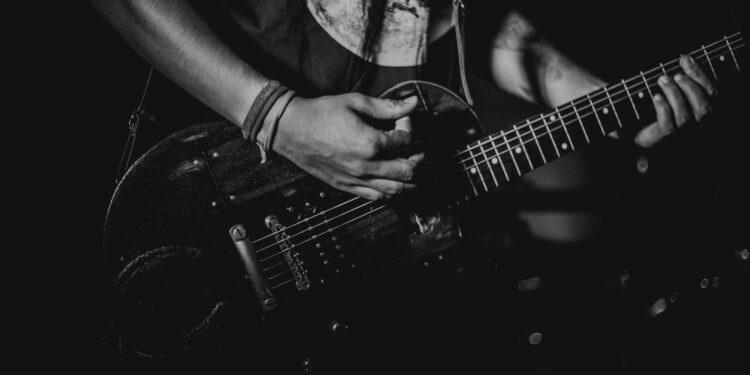 Image by Edward Eyer via Pexels
The El Dorados
The El Dorados were a doo woop group from Chicago. In 1952 Pirkle Lee Moses formed this musical group with some other amazingly talented blokes at Englewood High school.
After multiple failures, it was not until 1955 when el dorados saw the light of success. The release of El Dorado's "At My Front Door" secured 17th place on the US pop chart.
Edge Of Sanity
The next on our list is a Swedish death metal band: Edge Of Sanity. Along with Opeth, this band is believed to be the pioneers of the fusion of metal styles like death and black metal with rock and founded in 1989 edge of sanity disbanded in 2003. In these 14 years, edge of sanity managed to release eight albums. This band was known for the originality in its content!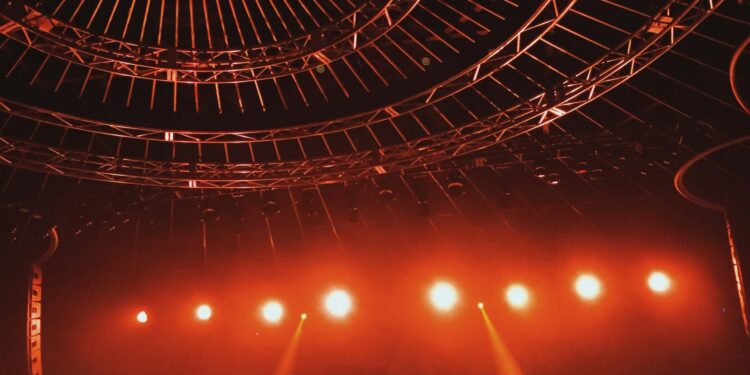 Image by Aaron Paul via Unsplash
Everything But The Girl
Everything But The Girl (EBTG) was an England-based duo founded in 1982 by Racey Thorn and Ben Watt. Its mainstream achievements boast four top ten singles and twelve top forty singles in the UK.
If only that were not enough, EBTG has one gold album RIAA Certification in the US and eight Gold and two platinum album BPI Certifications in the UK credited to its name. "Missing," a single released in 1995, is believed to be the biggest hit ever to be recorded by the said duo. 90s kids feeling nostalgic, right?
Everclear
Another American band on the list, Everclear( the name chosen as a reference to infamous grain alcohol), was formed in 1992 by Art Alexakis, Craig Montaya, and Scott Cuthbert. After a string of successful albums, this rock band met with a blow in sales of their two albums, namely "Slow Motion Daydream and Songs from an American Movie Vol. Two: Good Time for a Bad Attitude." Everclear recorded its 9th studio album in April 2015.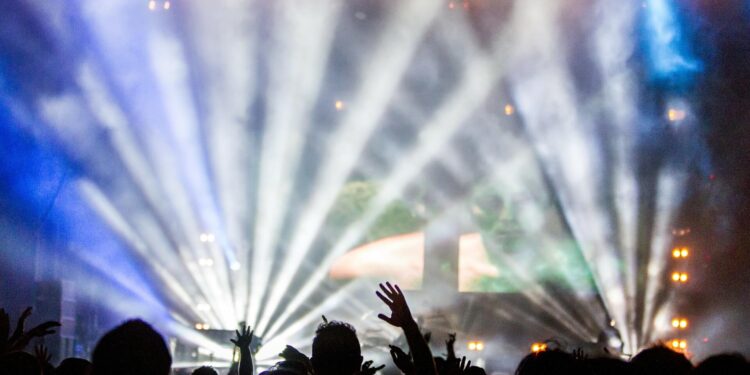 Image BY Free Photos via Pixabay
Echo and Bunnymen
Quiet tired, right? Worry not, since this never-ending list is finally coming to an end with the very last band starting with the letter E. Echo and Bunnymen are an English rock band birthed in Liverpool in 1978.
Originally the band's lineup consisted of Ian McCulloch, Les Pattinson, and Will Sergeant. In 1980 Prete De Freitas joined the band, and with the release of their debut album "Crocodiles" in the same year, this band rose to fame. Up until now, Echo and Bunnymen has released several albums and many successful singles.
Here you have 20 bands that start with E, including musical groups from the late 20th century to the early 21st century. It wasn't that tough to name bands with E after all. Lastly, go forth and share!!
More posts like this: