The trumpet is played and heard over a huge range of musical genres. These include modern and classical forms of music, but the most famous trumpet players evaded from the world of jazz, modern and traditional.
The reason behind that is probably the nature of jazz music which has a huge range of sounds only trumpet can produce. And this is obviously without the basic reason that jazz music has a great influence from the horn tools like the sax,trumpet and other types of horns that make this genre as popular as it is.
Below is a list of the 10 most famous trumpet players of all time for your enjoyment
1. Louis Armstrong (1901 – 1971) Could be the most famous trumpet player of all time
It would be weird starting this list without Louis. He was born in New Orleans and died in New York. Louis Armstrong was one of the most influential people in the world of jazz and his entire career was marked with various honors, awards and recognition.
2. Miles Davis (1926 – 1991)
Miles Davis is a bandleader, composer, and a great trumpet player. He started taking trumpet lessons at the age of 12 and was a big part of West Coast genre of jazz. His album, 'King of Blue' was released in 1959. and it was the biggest-selling album in the history of jazz!
3. Dizzy Gillespie (1917 – 1993)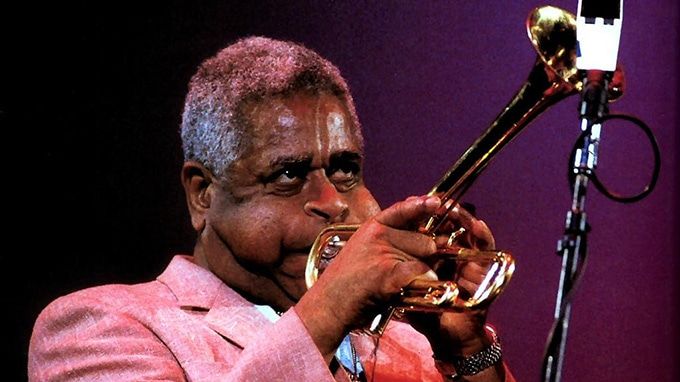 Dizzy was a composer as well as a very respected player of the trumpet and trombone. He was a self taught trumpet player who was also a great singer and a piano player. Dizzy managed to give a completely new and unique shape and beauty to the nature of jazz.
4. Lee Morgan (1938 – 1972)
You have probably heard of Lee Morgan, at the age of 15, he became a professional trumpeter, and one of the most famous trumpet players in the world which was known as a child prodigy. Later in his life, he has encountered various issues with drugs and his wife ended his life shooting him in the chest. He died when he was 33 years old.
#5 Chet Baker (1929 – 1988)
Chet Baker began to learn to play the trumpet while still at school, but he developed his skills in the band of the US Army. He was a truly sensational trumpet player who also ruined most of his life with drugs.
6. Wynton Marsalis (1961 – present)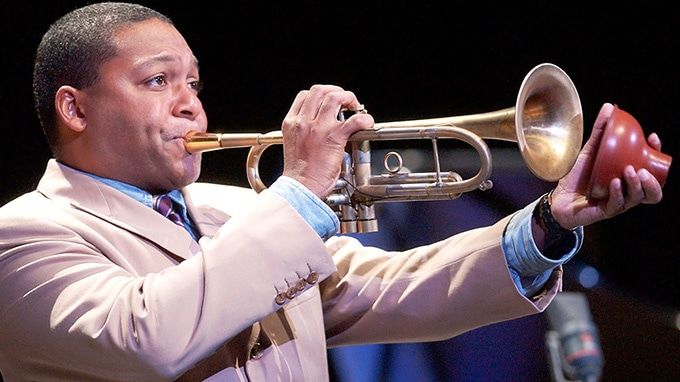 Wynton Learson Marsalis was born in New Orleans. He is very known as a trumpeter, teacher, composer, music educator, and Artistic Director of Jazz at Lincoln Center in New York City United States. Wynton has earned many rewards throughout his career and he is still out there showing us what real jazz music is.
7. Bix Beiderbecke (1903 – 1931)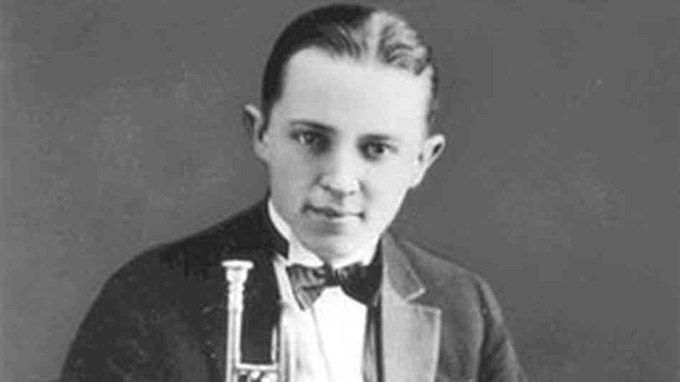 Bix was one of the most influential jazz soloists of all time, together with Louis Armstrong, back in the 1920's. Bix had issues with alcohol, which led to various health issues due to which he hasn't been able to keep his schedule. He died at the age of 28, in his own apartment.
8. Harry James (1916 – 1983)
Harry was a great musician and an actor, he was a leader of the swing band back in the 1930s. He was known for his superior tone and a real talent. In 1939. Harry created a band named "Harry James and His Music Makers" where Frank Sinatra was a main vocalist.
9. Herb Alpert (1935 – Present)
Can you believe Alpert is the only recording artist to hit No. 1 on the U.S. Billboard Hot 100 pop chart as both a vocalist and an instrumentalist. He is a real artistic soul who tried himself out in various things, such as paintings and sculptures and obviously one of the most recognizable trumpet players of all time.
10. King Oliver ( 1885 – 1938)
King was the teacher of Louis Armstrong, great composer and a trumpet player. He formed a group named 'King Oliver and his Creole Jazz Band back in the 1922's. Due to a gum disease, King stopped playing the trumpet and most of his money got stolen by his managers.
Do you like trumpets and these great jazz influencers? What do you think of their success and life?