More than two and a half million passengers fly every day in and out of U.S. airports. With an airspace system as vast and complex as that, you can imagine all the challenges airport security faces during their shifts.
In the gallery below you can check out a collection of the weirdest things found by airport security at various U.S. airports and some others all over the world.
We have to say, some of these really make you say WTF?! If you love these, here's another one that will make you go crazy. The funniest mugshots ever
1. Human Skull Fragments
These human remains were found inside some wrapped ceramic pottery by TSA agents on their way from Cuba.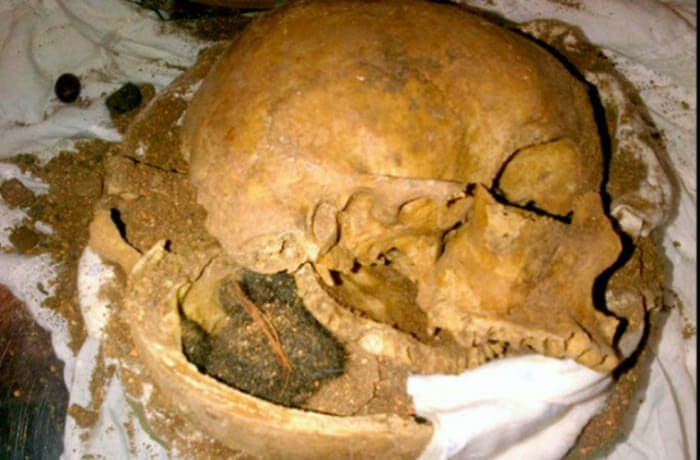 2. A dead body
Two women tried to smuggle late 91-year-old, Kurt Jarant on a flight to Berlin. They were arrested at John Lennon airport with a dead body in a wheelchair masked with sunglasses.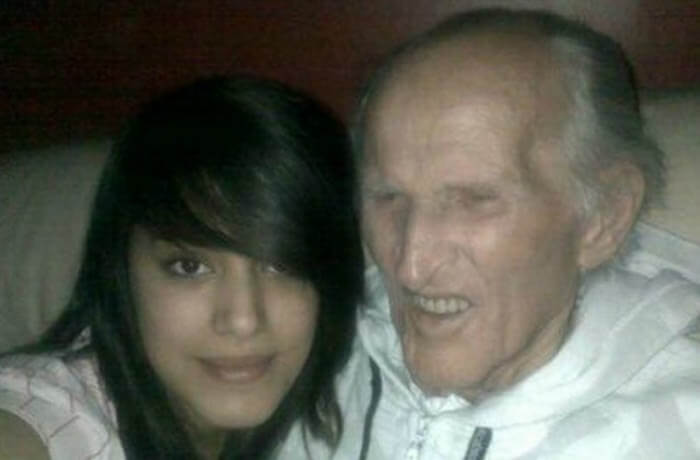 3. OMG right?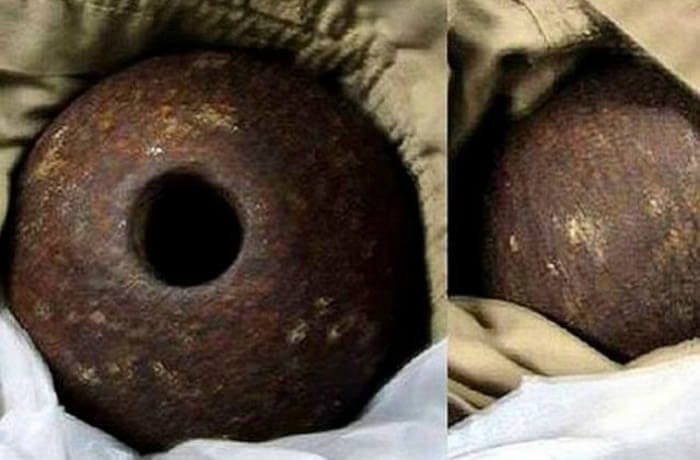 4. 240 Live Fish
Abnormalities on the scanning system that alarmed the explosive team at airport turned out to be 240 live fish "of all types and sizes" packed in. The passenger bought them in a pet shop on his holiday and intended to take them home.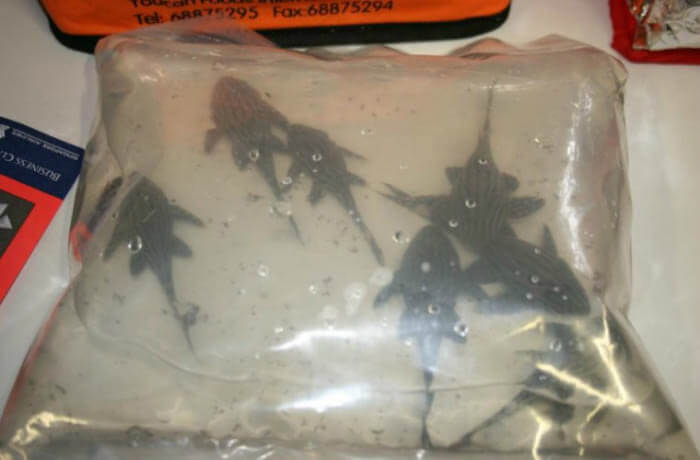 5. Boomerangs
In 2002, a professional boomerang competitor was arrested at Bradley International Airport in Connecticut, when she tried to travel with a dozen boomerangs in her carry on luggage.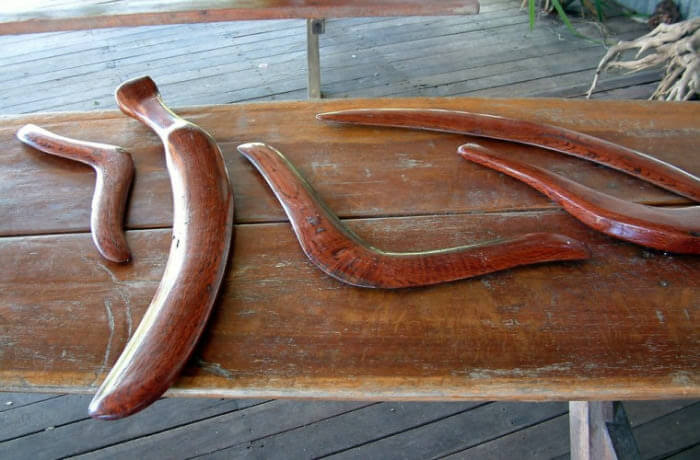 6. 247 Exotic Snakes
The X-ray scanner detected the reptiles and airport security got in great shock seeing 247 exotic snakes packed in plastic boxes. The snakes were intended for selling on the black market all over the world.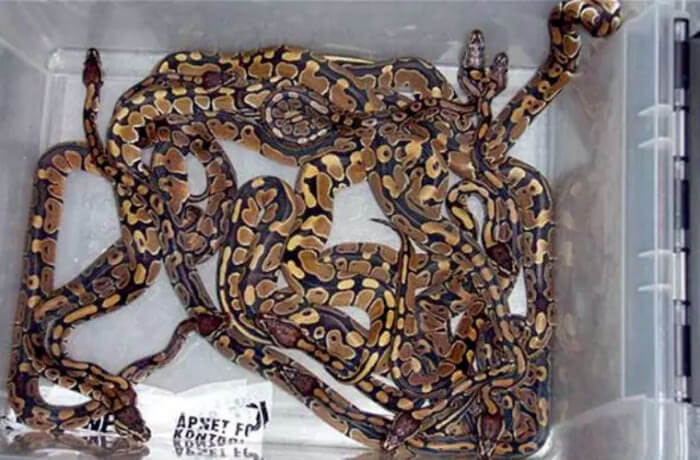 7. 18 Severed Heads
The heads had traveled from Rome to Chicago to be cremated, which is apparently a fairly standard procedure.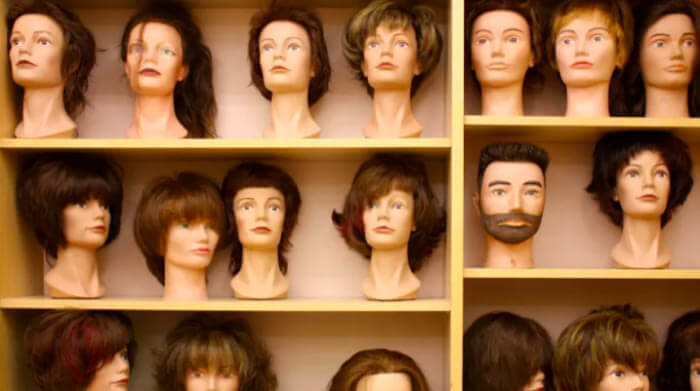 8. A Baby
This couple tried to smuggle a baby in a bag into UAE after waiting two days at the airport for papers to be done because the baby didn't have a visa.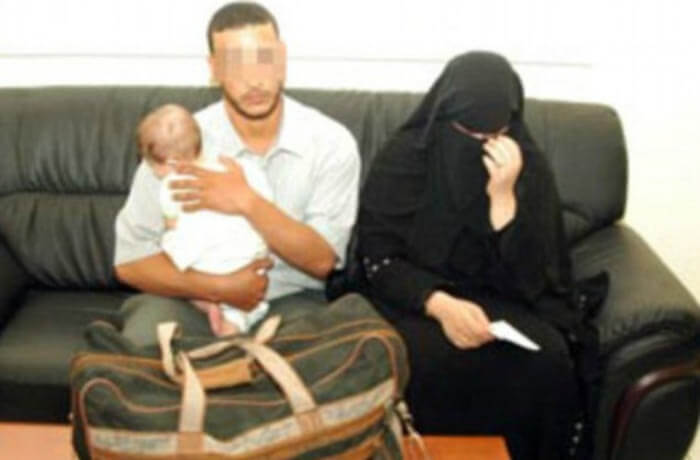 9. A samurai sword
Blades of any kind are a no-no in a hand luggage. The passenger could go with this if he had put it in checked luggage.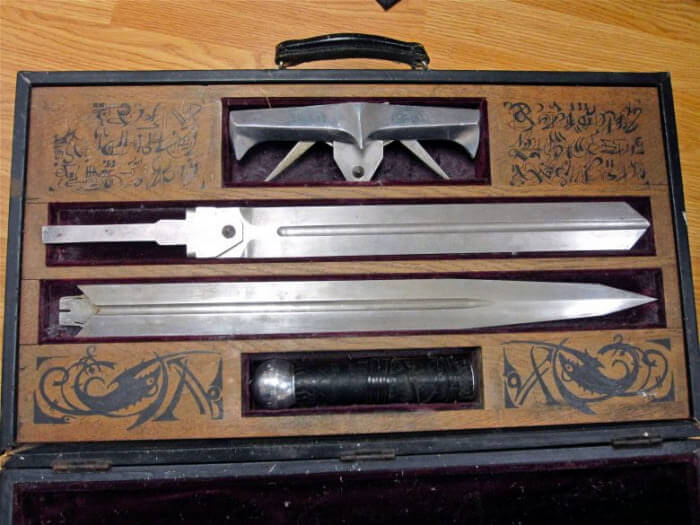 10. A Suicide Vest
A suicide vest, two guns and an old military manual on explosive devices inside a suitcase were found by security at Richmond International Airport, Virginia, in 2016. However, all items were props and plastic replicas intended for live-action and role-playing games!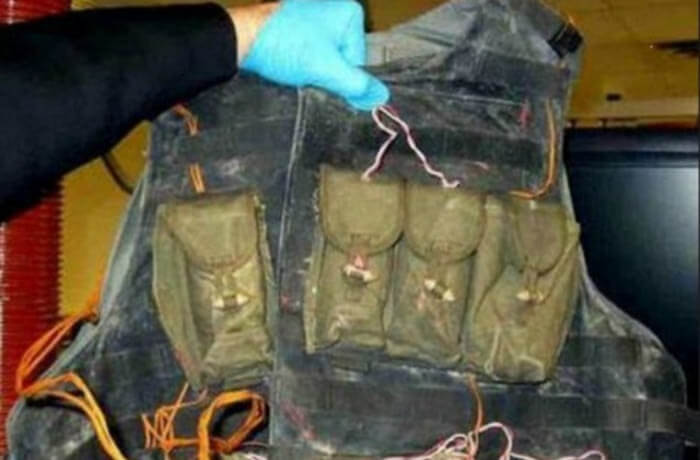 11. A Loaded Gun
The pistol, complete with six rounds of ammunition, was found during a search of the man's bag after his flight landed in Atlanta from Mexico. The passenger thought he was permitted to bring his gun on the plane as he had a license to carry one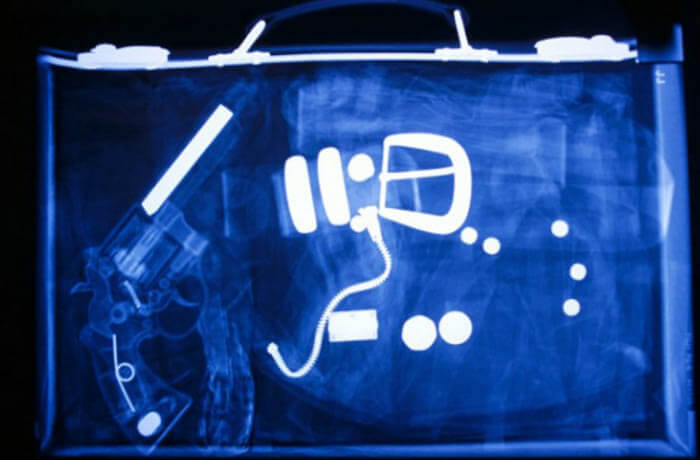 12. A Bazooka
In 2012, at Chicago O'Hare Airport security got alarmed when discovered a World War II-era bazooka in a passenger's luggage.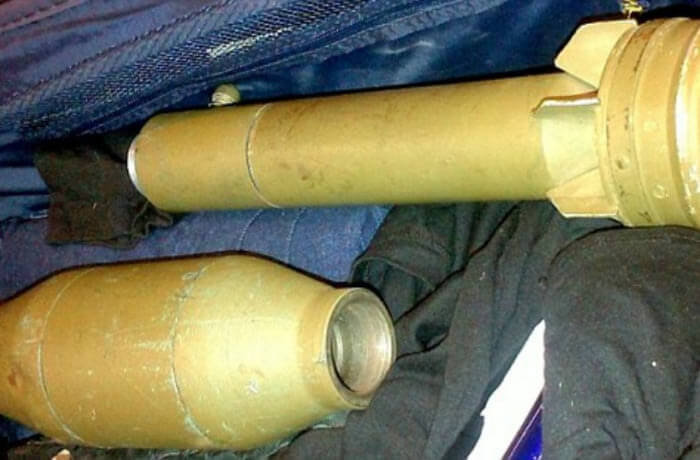 13. A Live Human Being
A nineteen-year-old woman tried to smuggle a eight-year-old boy in a suitcase. This happened in 2015.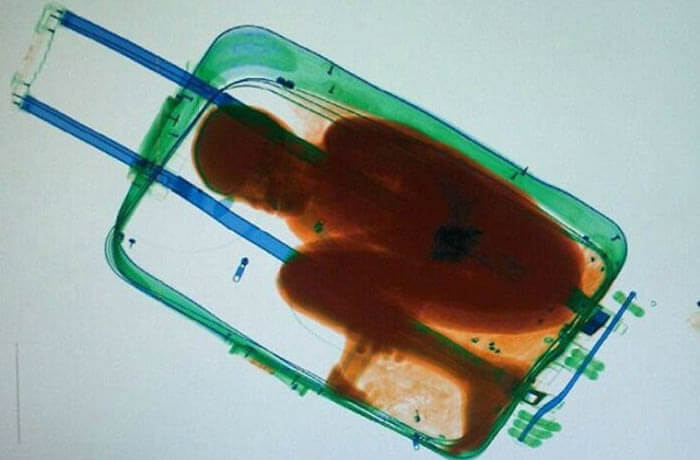 14. A dog
The woman had successfully smuggled her dog through security in Israel but before five hours long flight started, some of the passengers reported her to the security.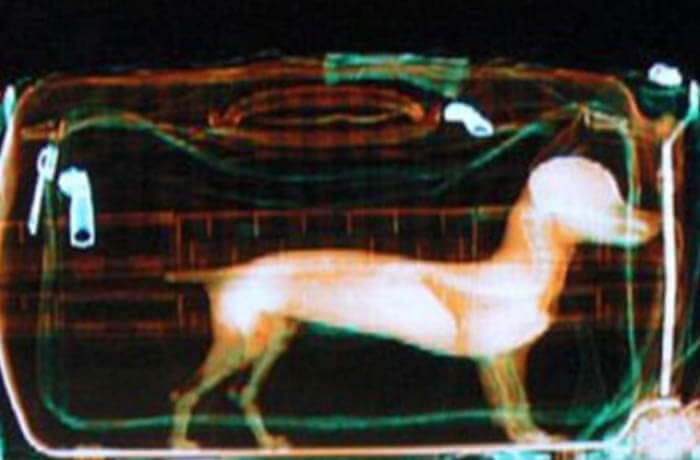 15. A 'Dead' Body
This is a terrifying image that must've terrified airport security, but fortunately, it's just a prop from the 2003 horror film, Texas Chainsaw Massacre.