Usually, schools don't really like graffiti, or at least, the headmasters have a really big problem with graffiti on the school's walls. Or it was just me, I don't know, but this time we're going to show you something special: 100 graffiti artists have painted the walls of a dormitory in Paris and they all look stunning.
It took them 3 weeks to cover the interior of a student residence at the Cite Internationale Universitaire in Paris.  They were given full control over their art: what to paint, how to paint it, their imagination was their only limit. This is part of an urban festival, Rehab 2 that takes  place in Paris.
The artworks on the 100 graffiti artists exhibit will be erased from the walls shortly after the exhibition is over because the dormitory will be renovated. But hey, don't be sad, there is such a technology as photography today and the artists have already documented their art and it will live longer than maybe even the student residence itself, who knows?
You can check the artworks below and be amazed at what they've really done to a dull, one-color dormitory in Paris. You'll see a wall with a beautiful, super-sized wolf head staring right back at you. One room is turned into a subaquatic world with turtles, octopuses, sea-stars, even pirate-like hidden treasures. For the lovers of a darker kind of art, there are dark places with aquatic monsters and mermaids. But there is also some abstract, powerful life. We love the man with a cage instead of a head. Also, there are a lot of 3D paintings as well, and also some cute beings like dogs, pinky pigs, unicorns, the whole stuff.
Also, we love the halls with people faces laughing, having a good time, but also with the one student who looks like he is in detention and instead of a pencil he writes with a what appears to be a club. But, see for yourself! More info: Jonk Photography
1. The 100 graffiti artists exhibit was a cool idea giving artists a chance to turn the inside of the Paris dormitory into a masterpiece.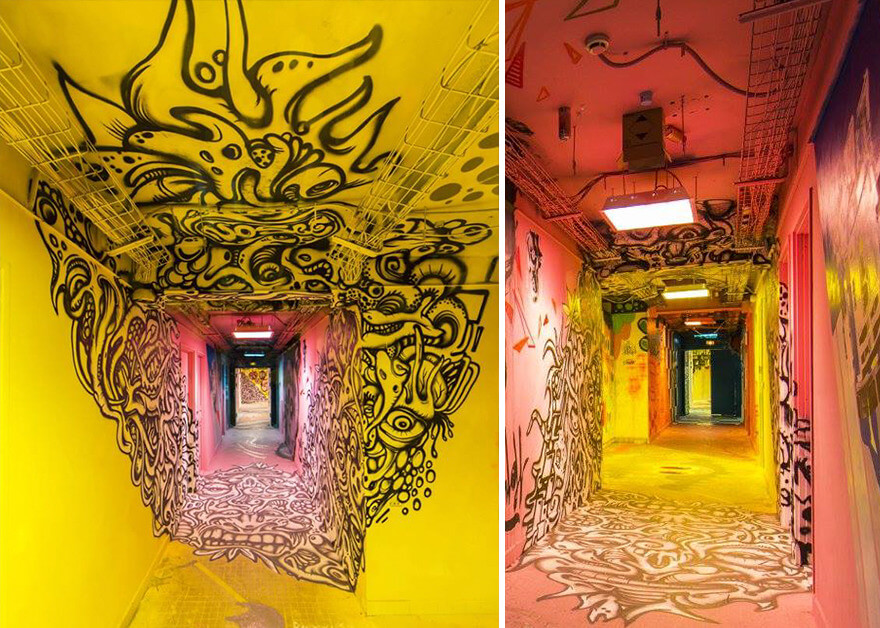 2. As you can see from the huge gallery below, they didn't disappoint.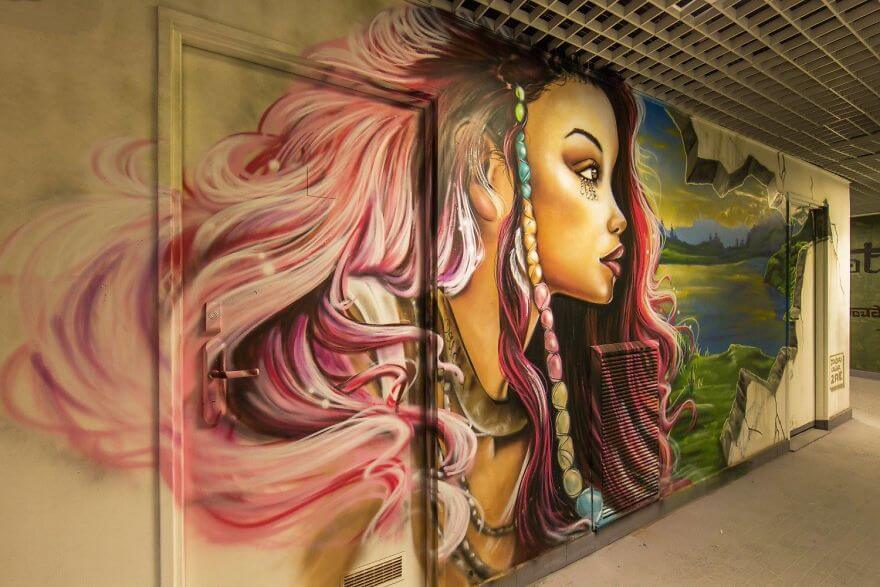 3. The dormitory will be completely renovated shortly after this exhibit ends so these pictures will be the only proof it actually happened.
4. Almost a shame they can't just leave it as is.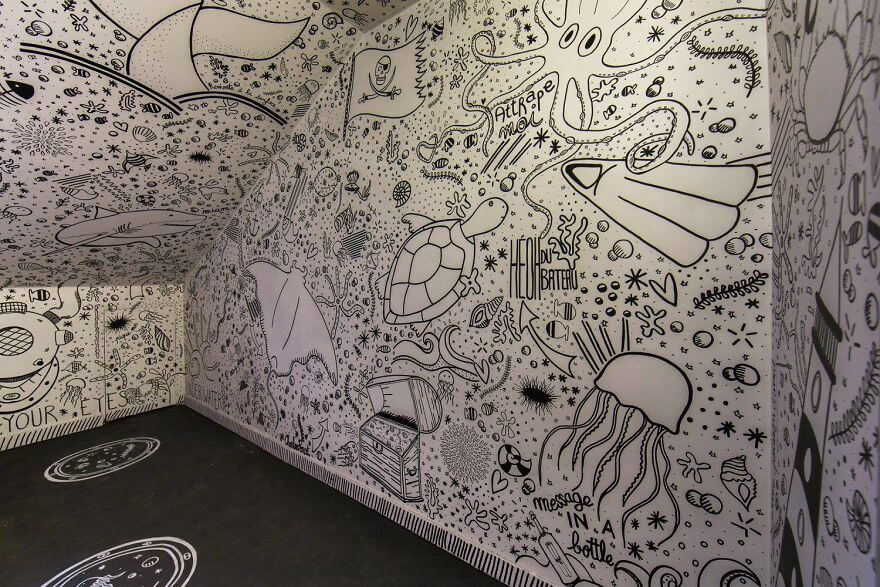 5. So many colors i'm getting dizzy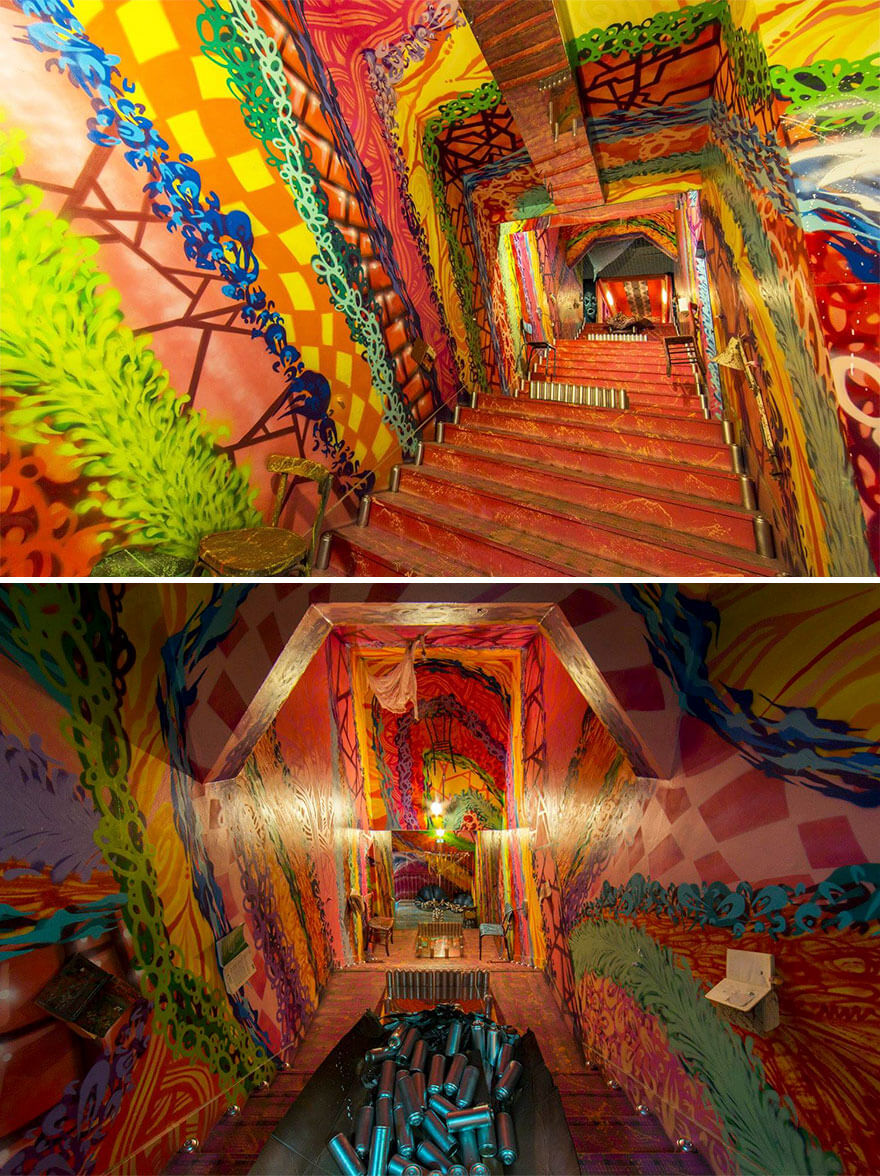 6. Keep scrolling to see the rest of the gallery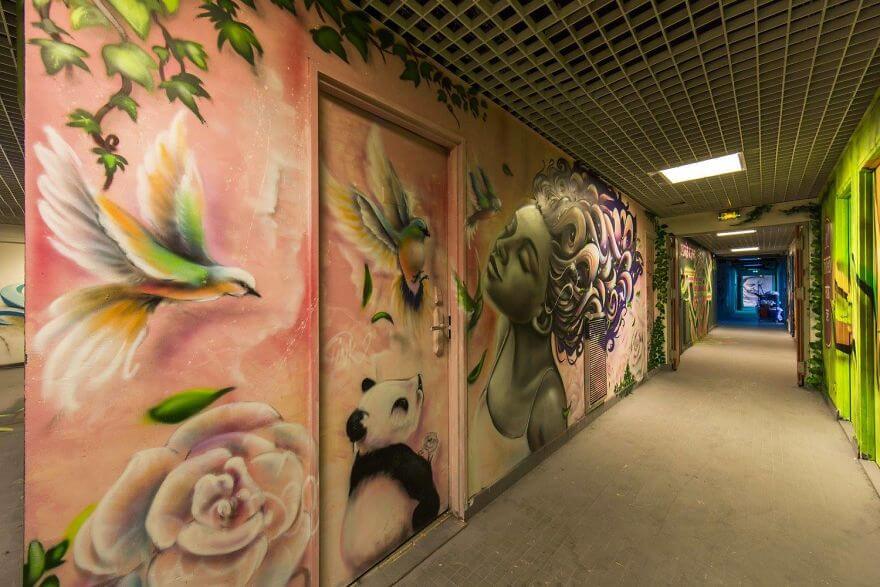 7.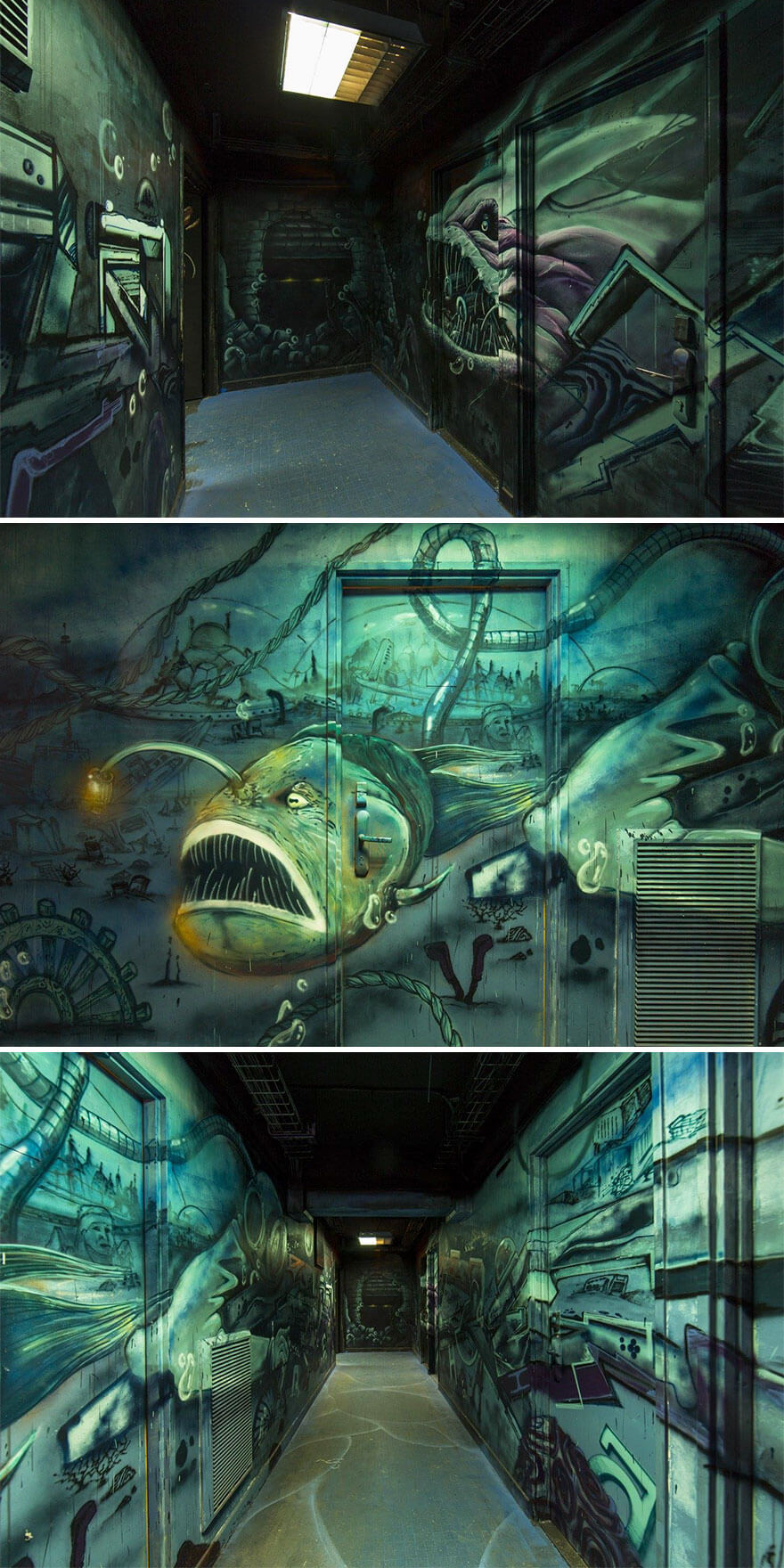 8.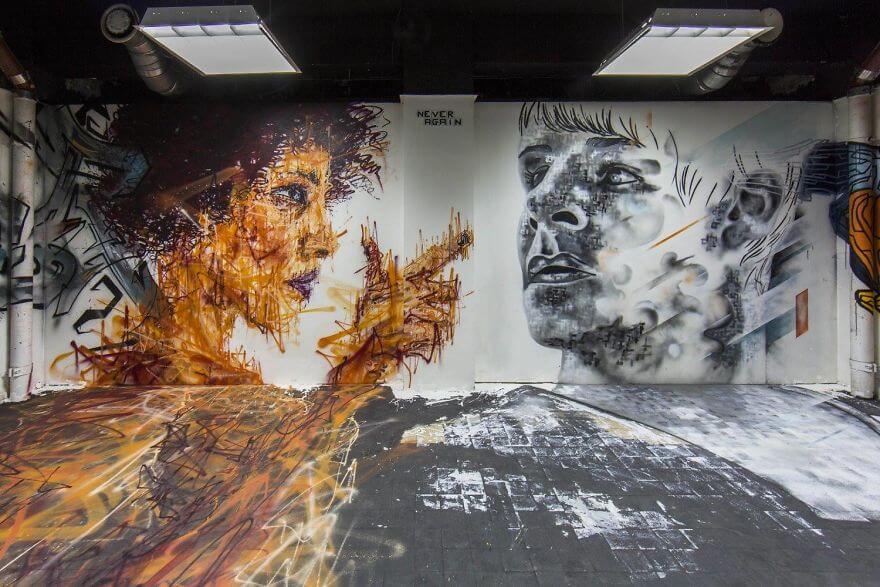 9.
10.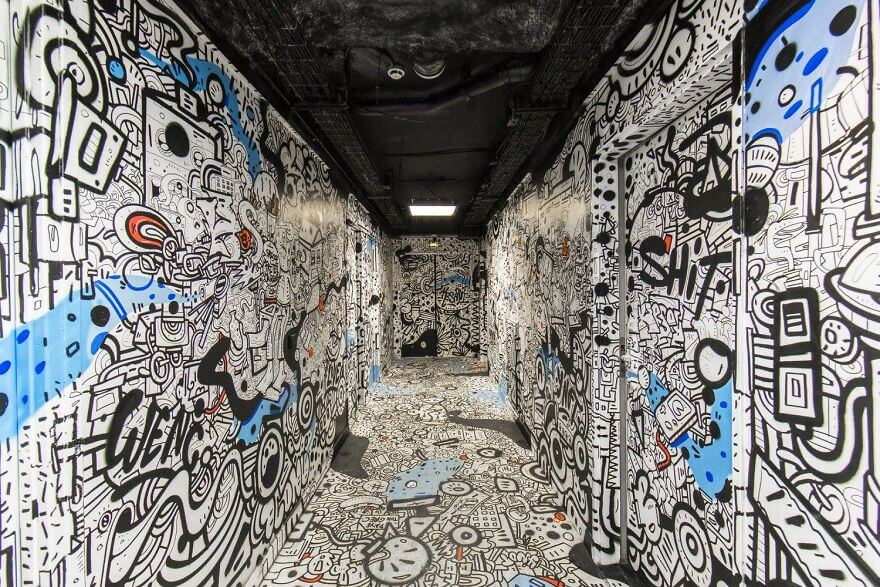 11.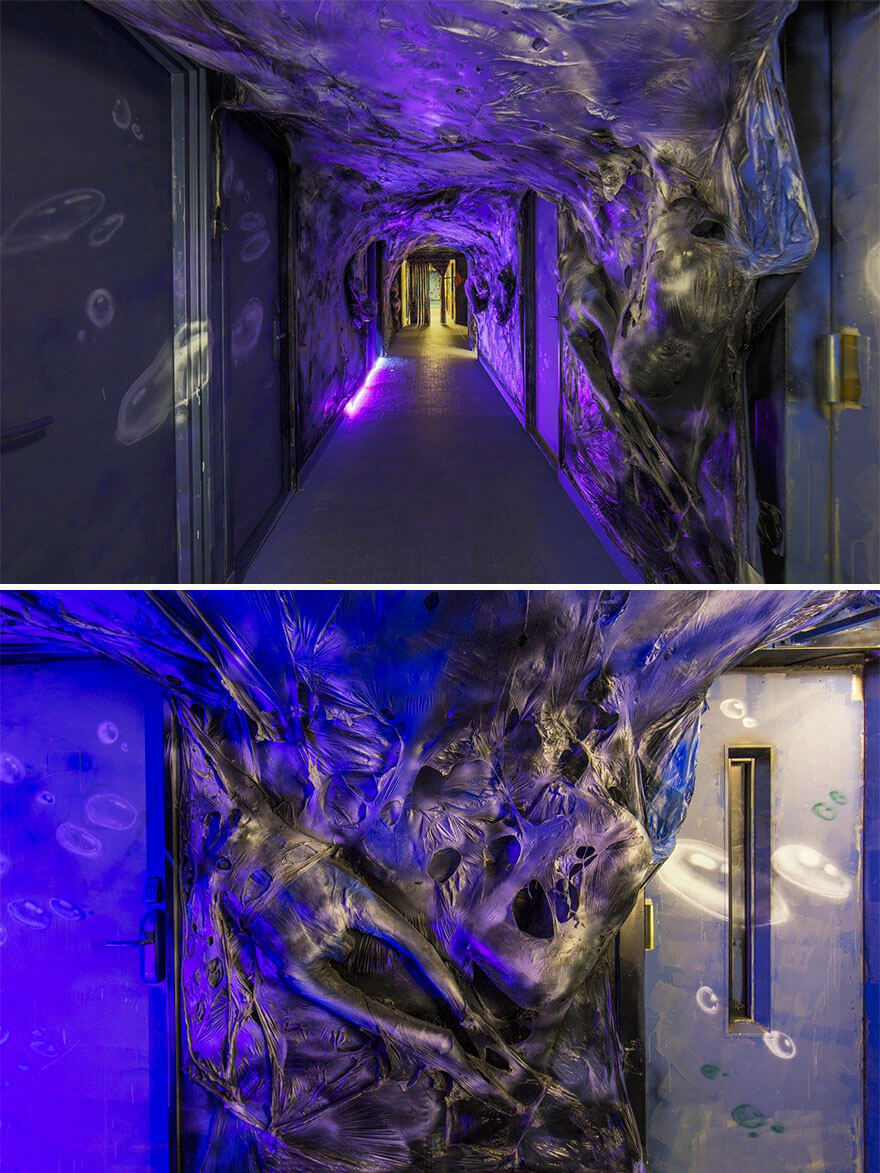 12. Could be my favorite piece on the 100 graffiti artist gallery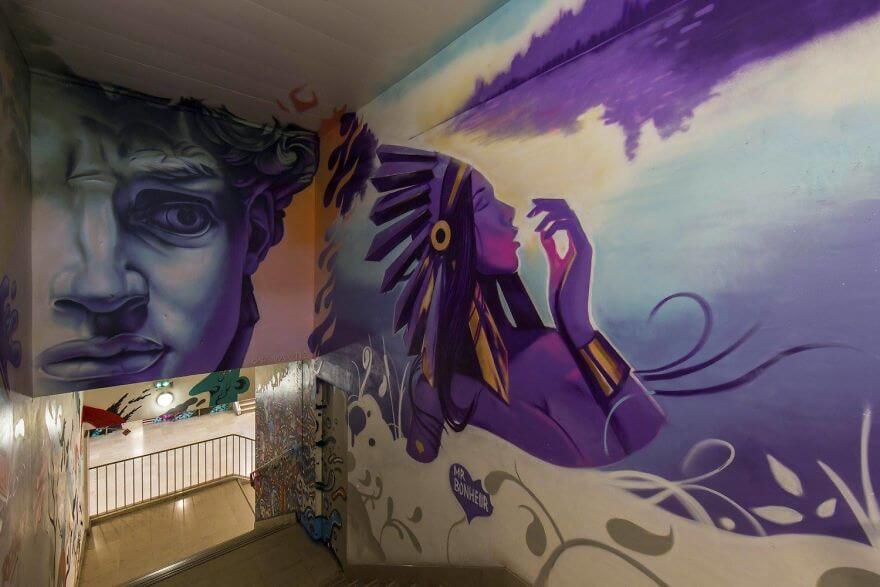 13.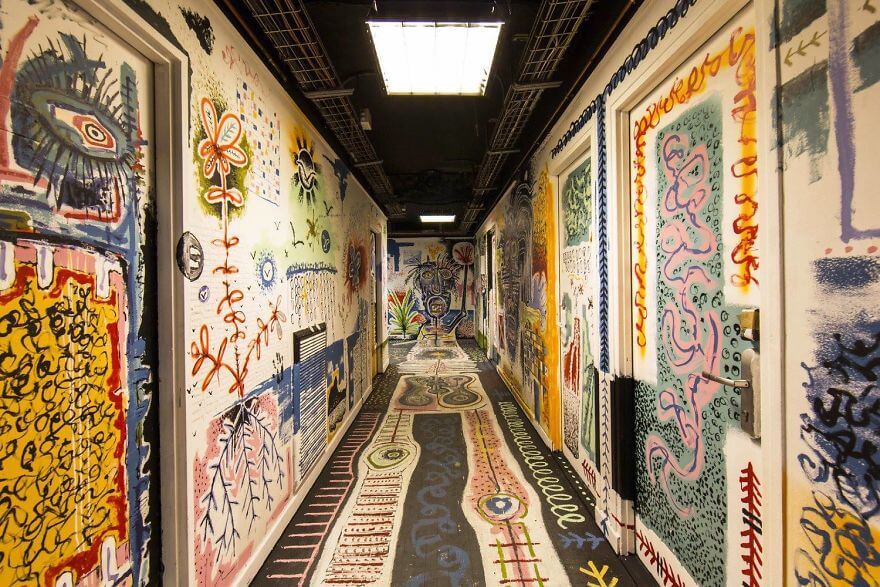 14.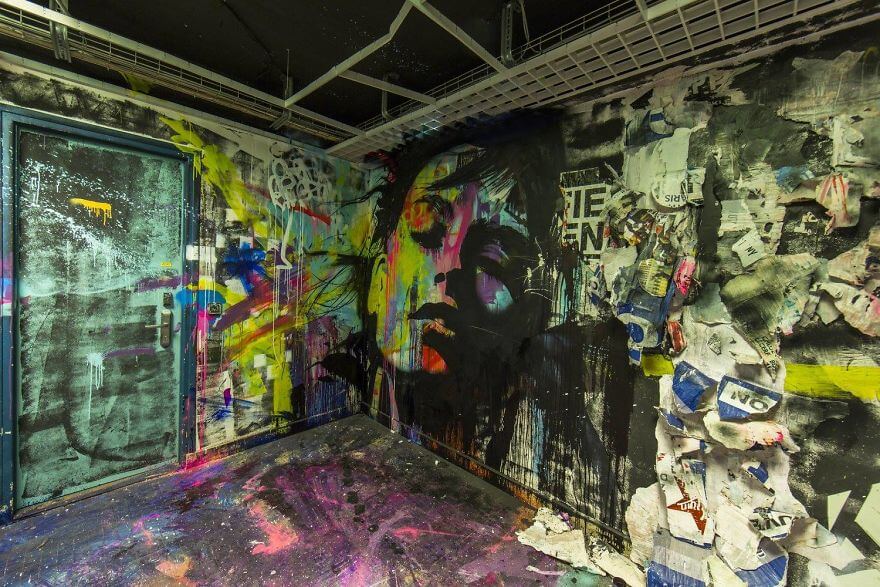 15.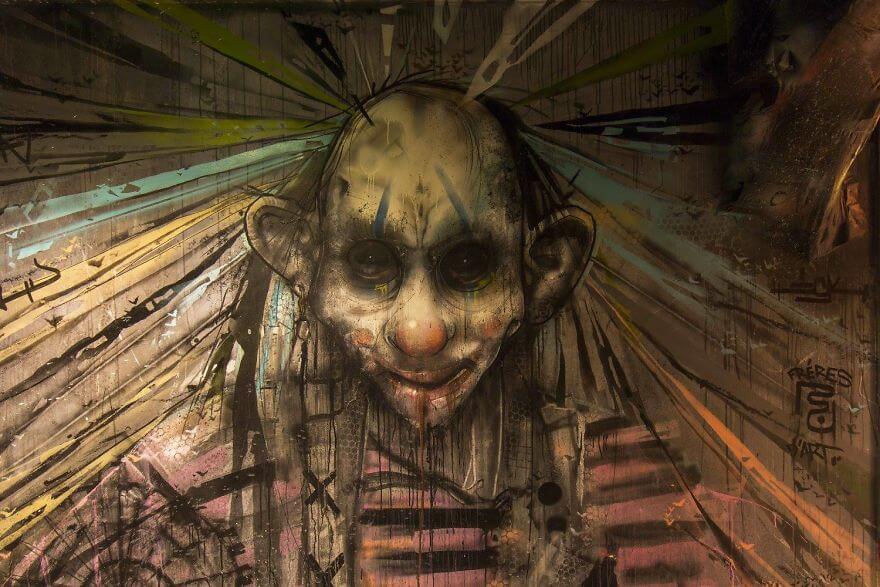 16.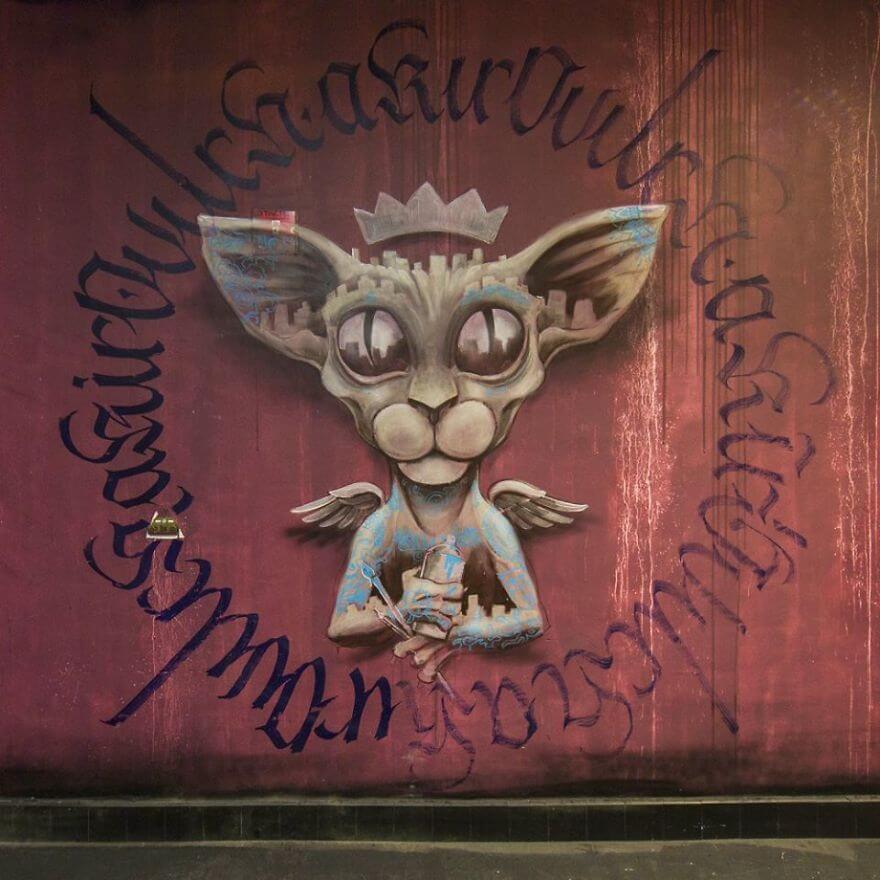 17.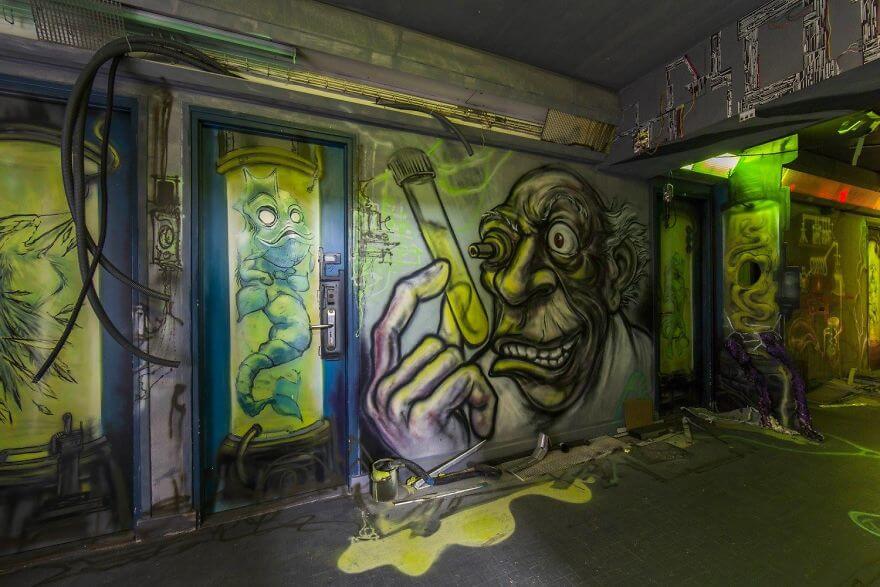 18.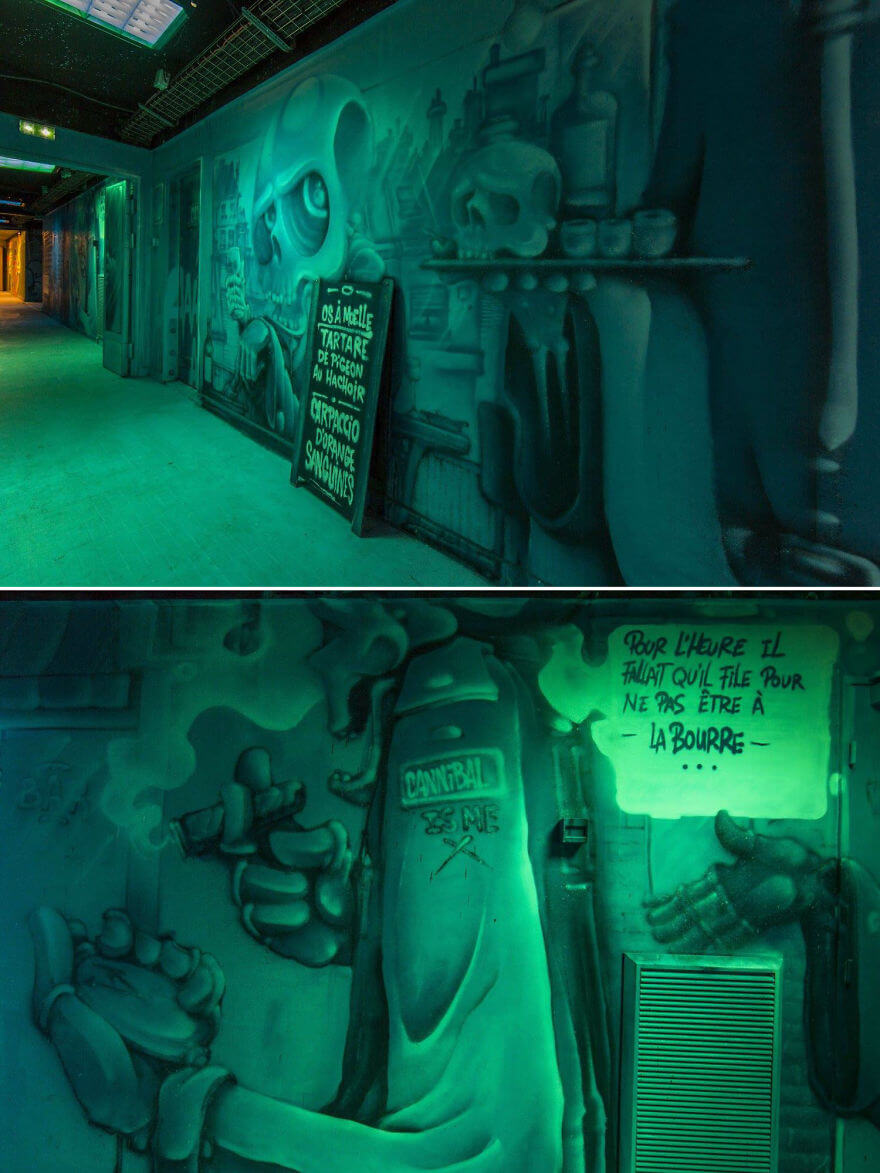 19.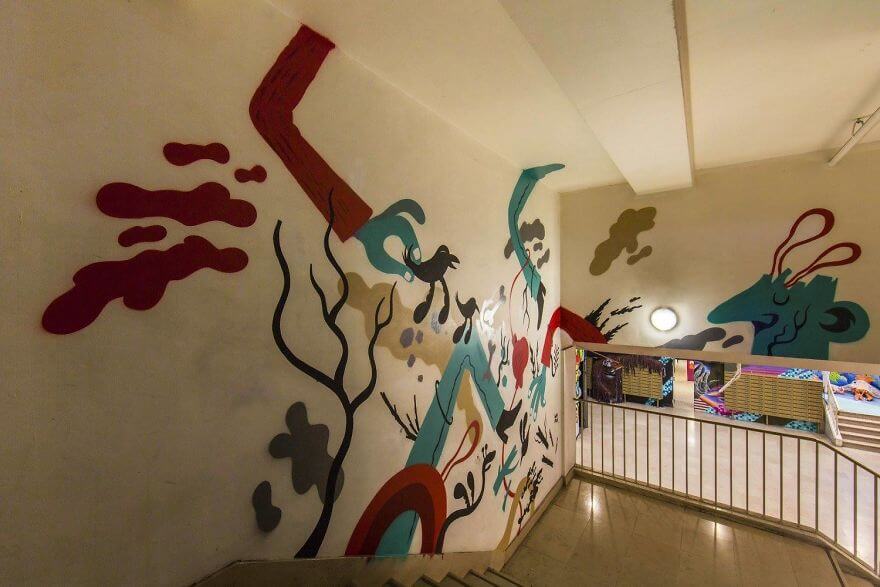 20.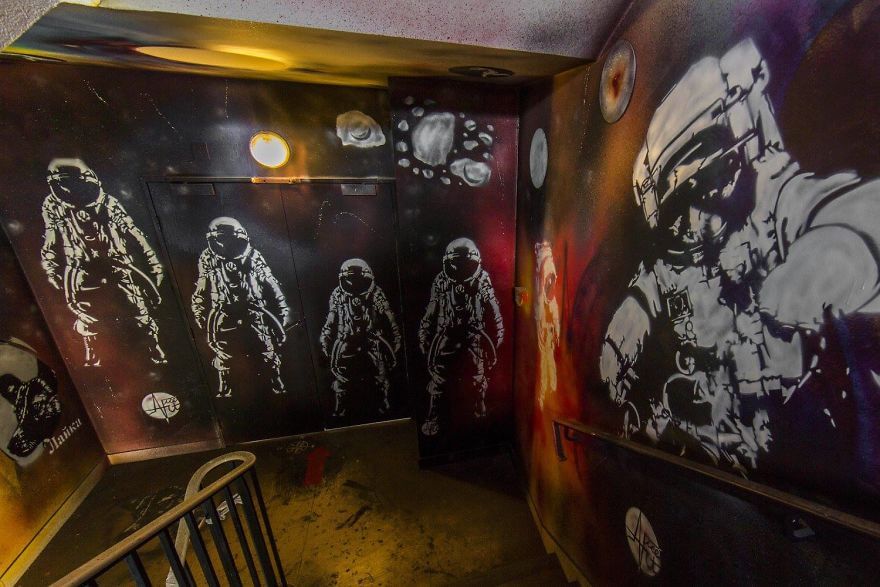 21.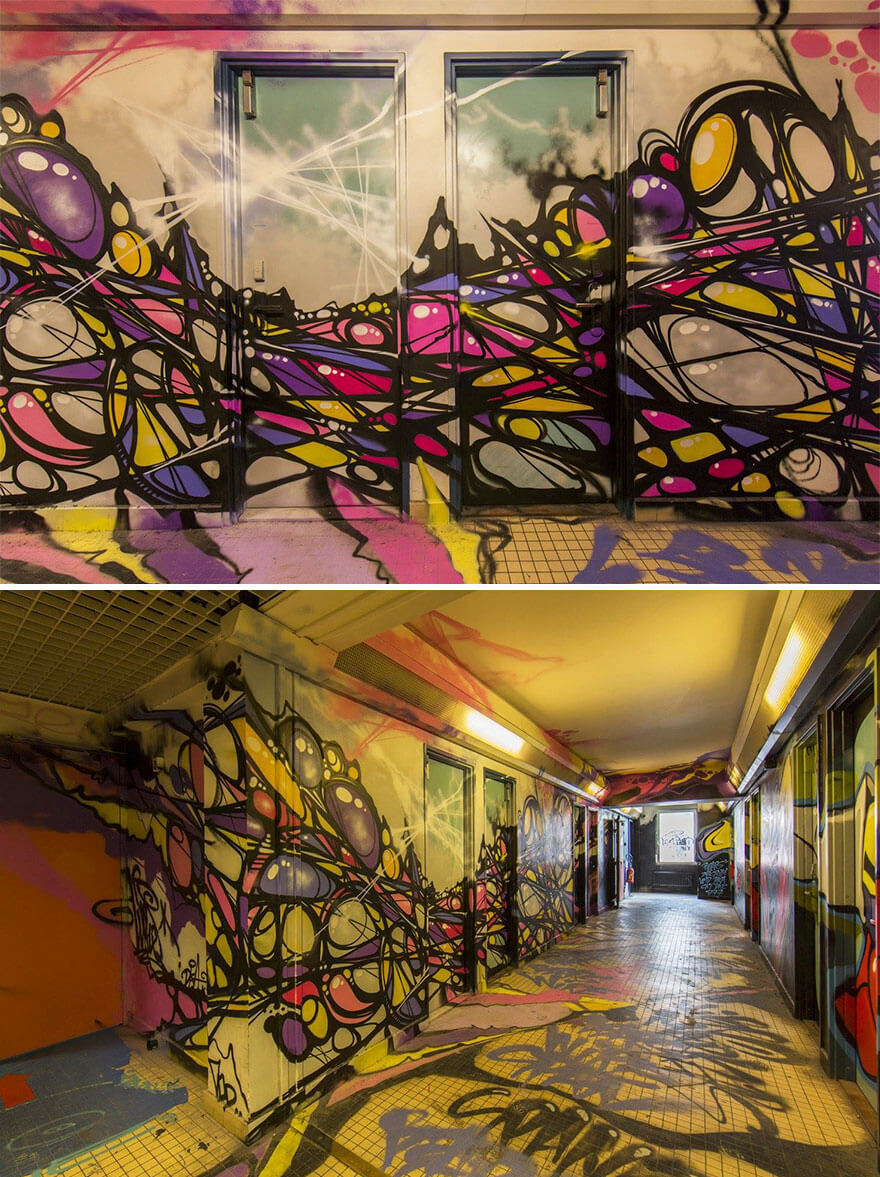 22.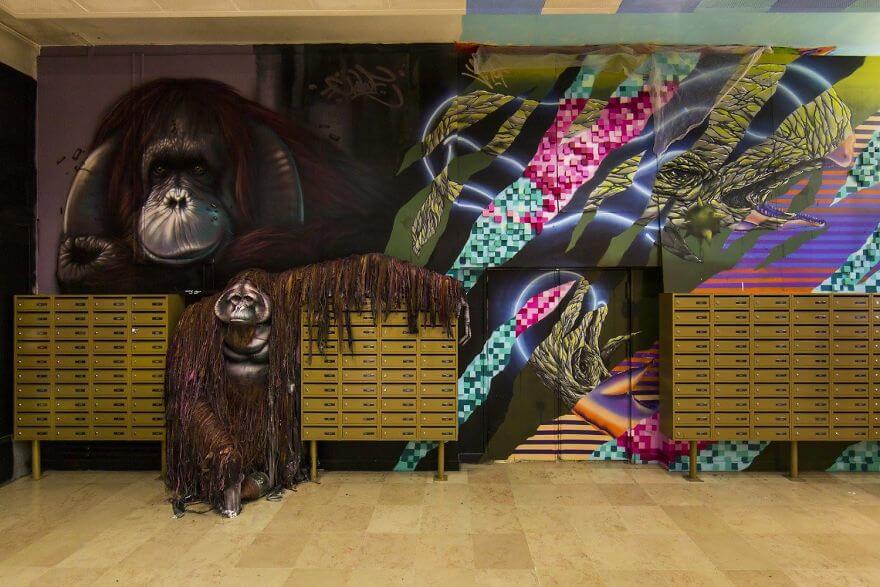 23.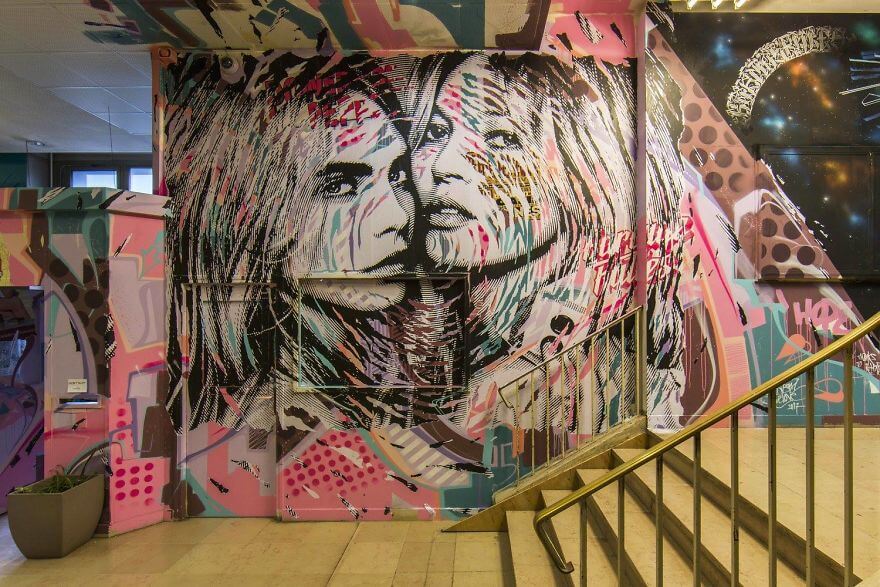 24.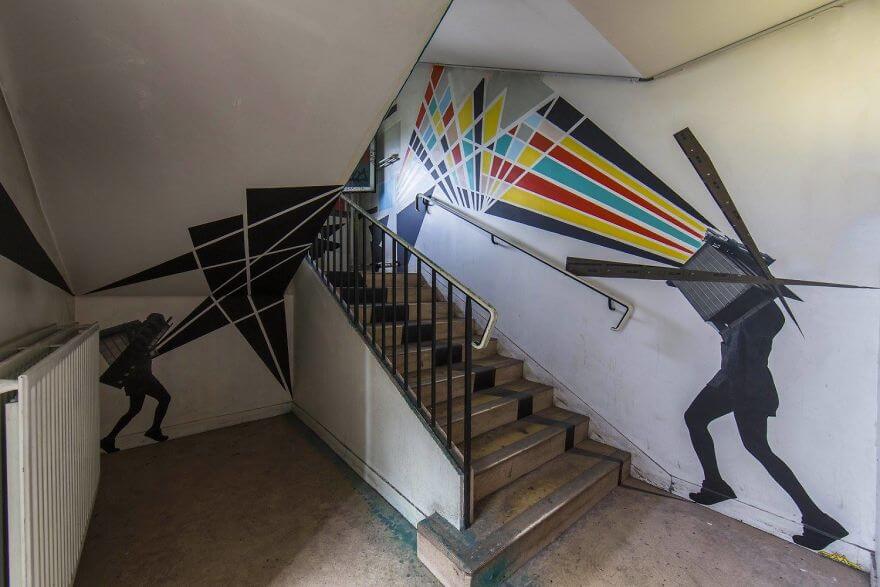 25.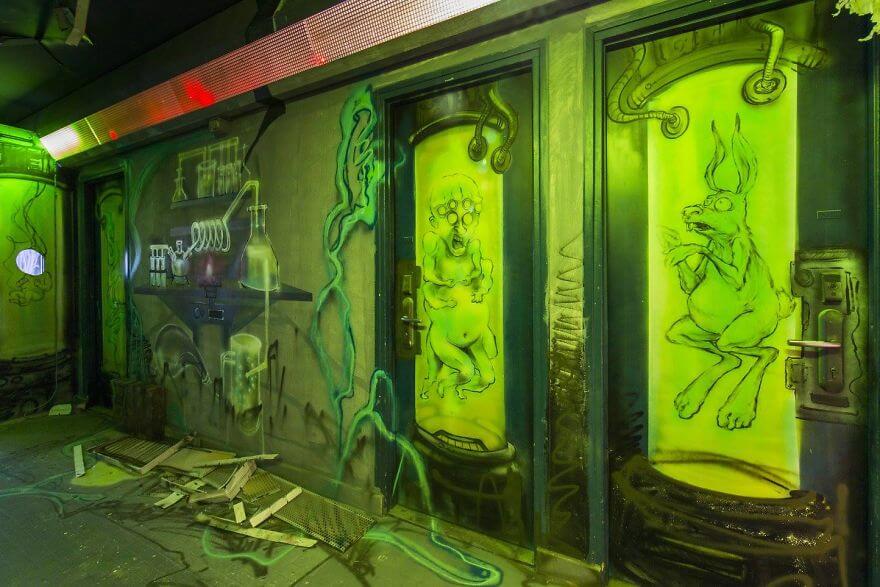 26.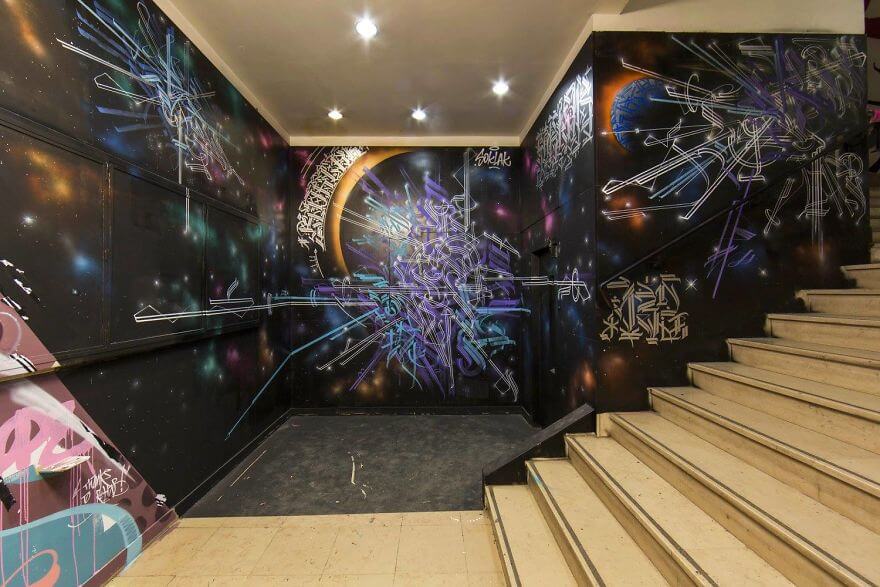 27.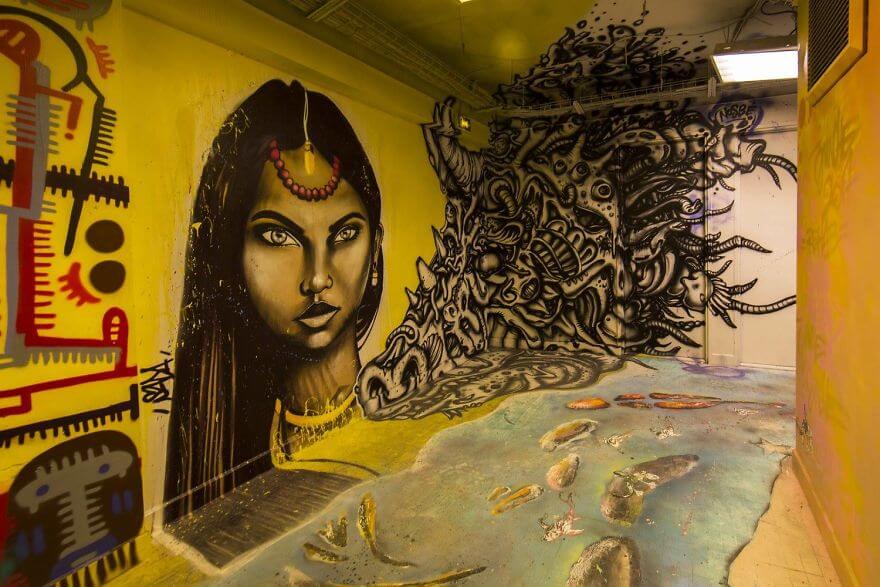 28.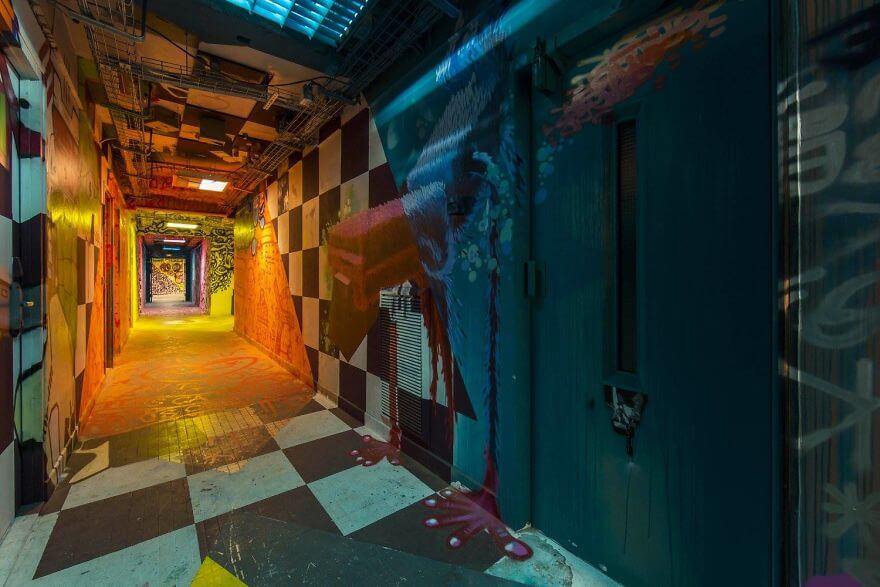 29.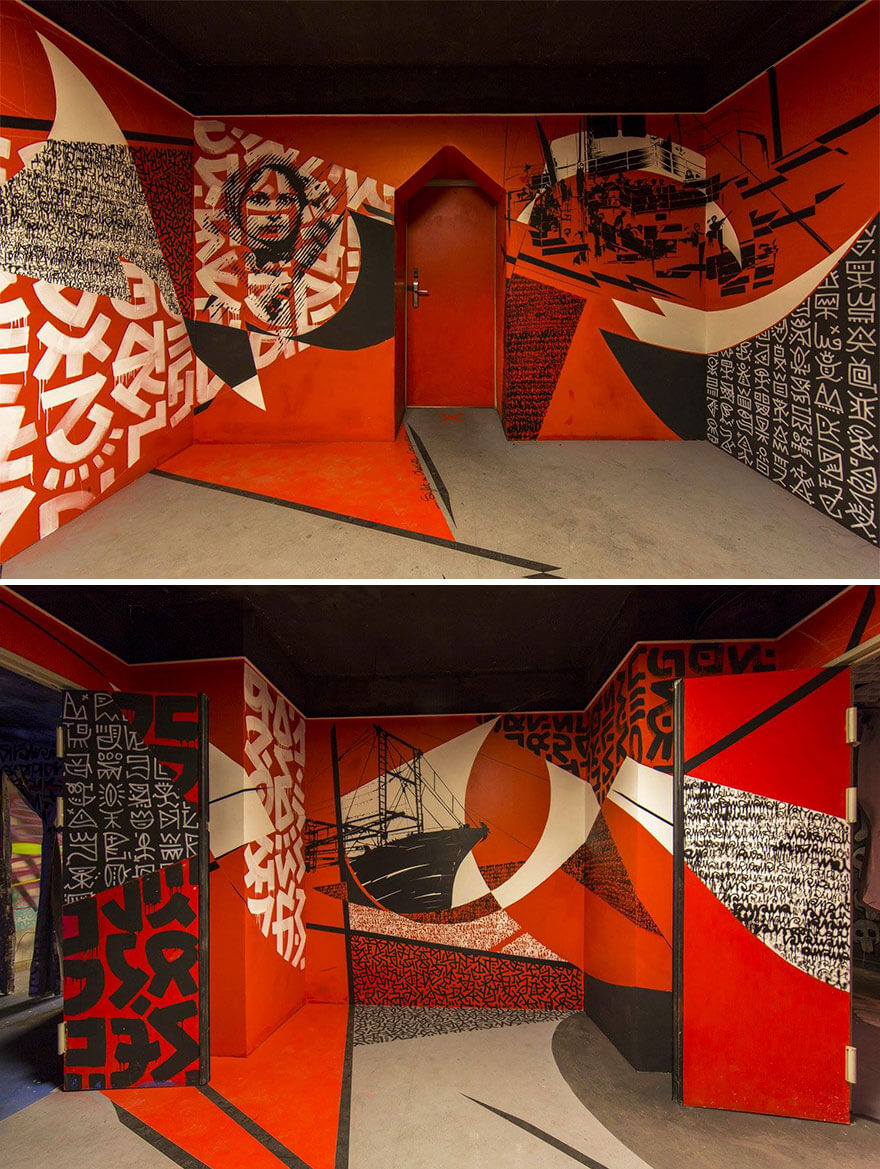 30.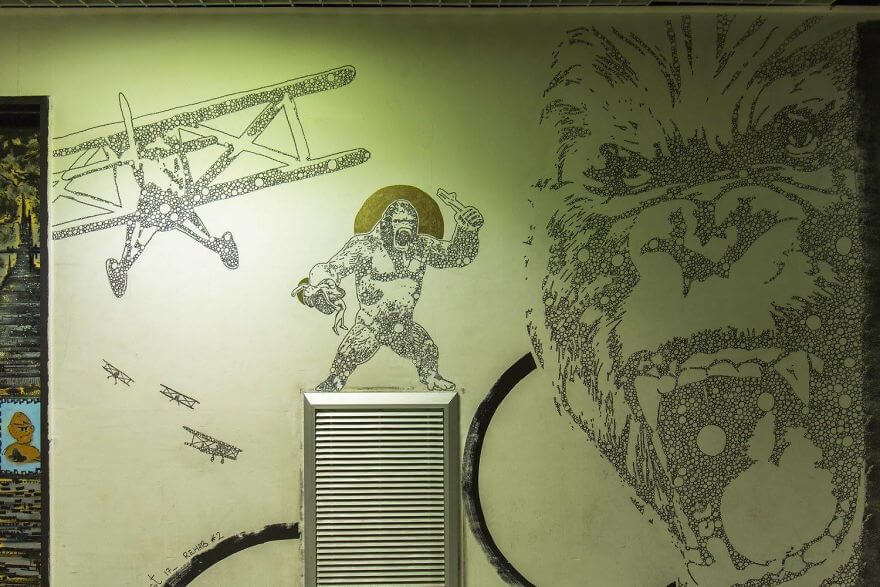 31.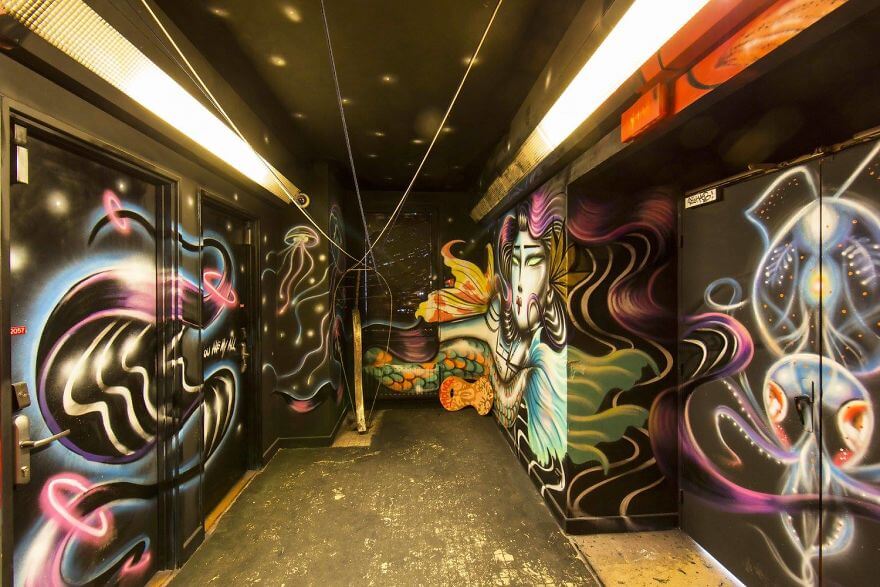 32.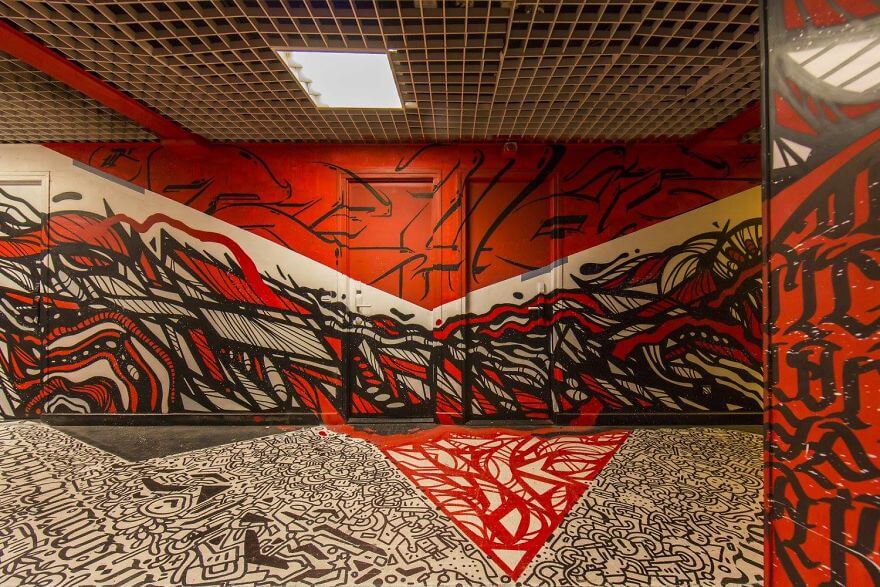 33.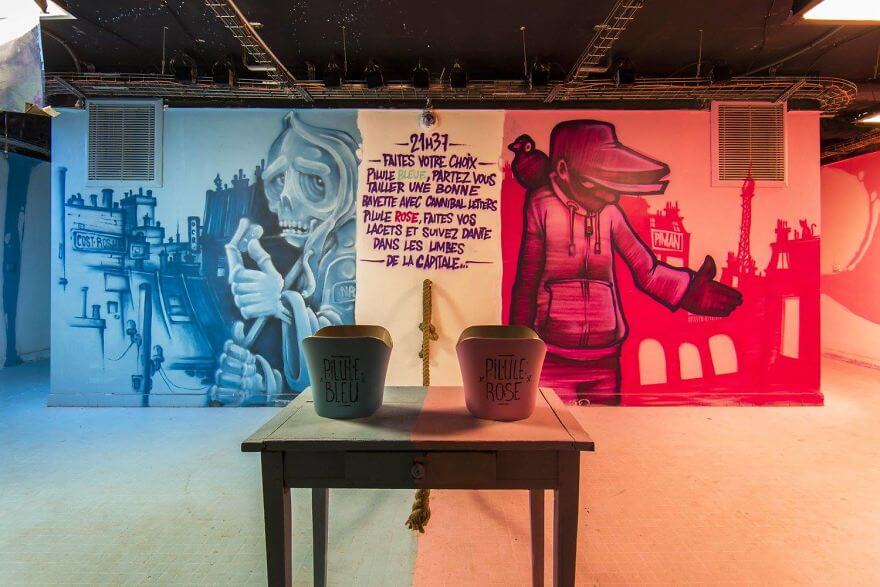 34. Each floor of this 100 graffiti artists project is different and takes you on a different journey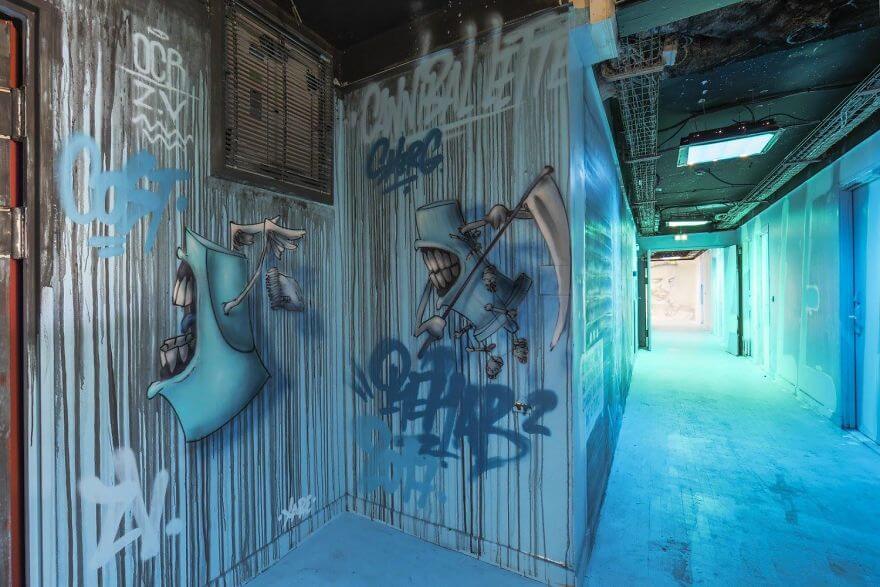 35.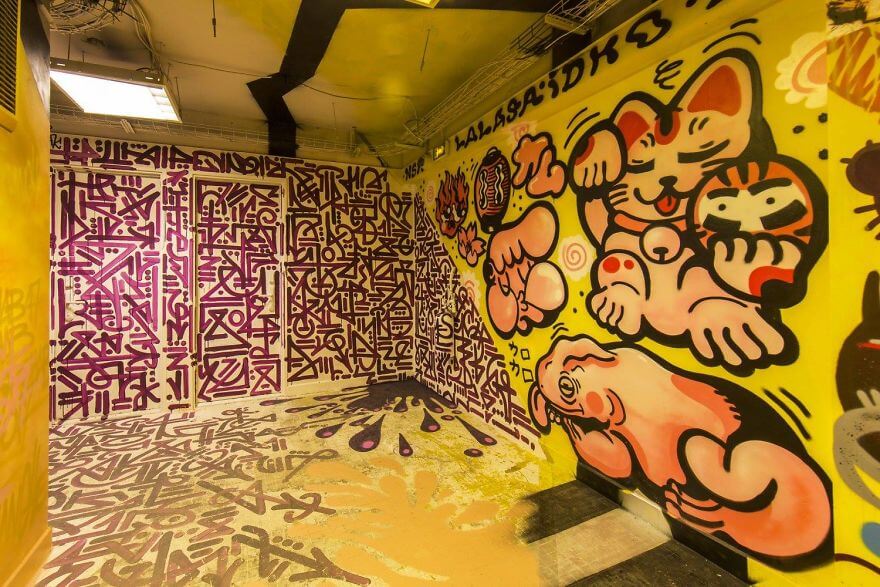 36.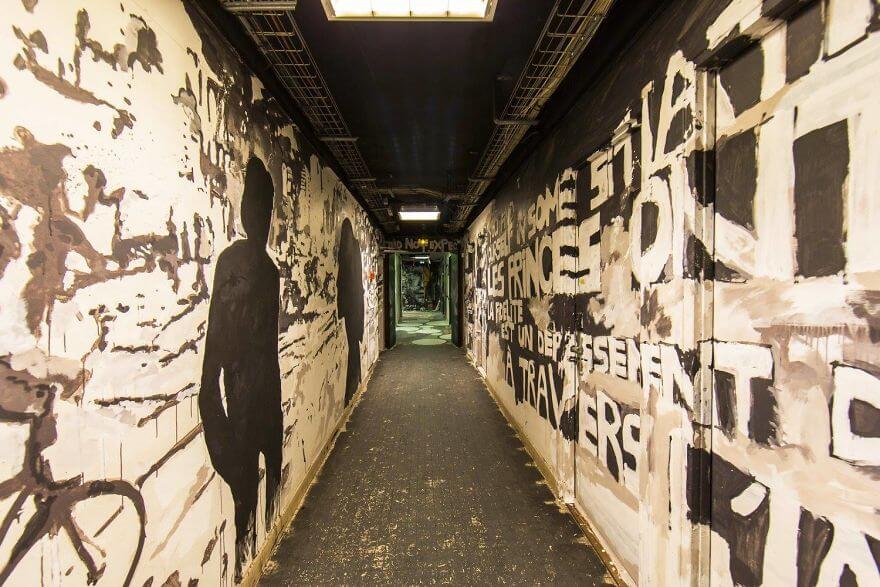 37.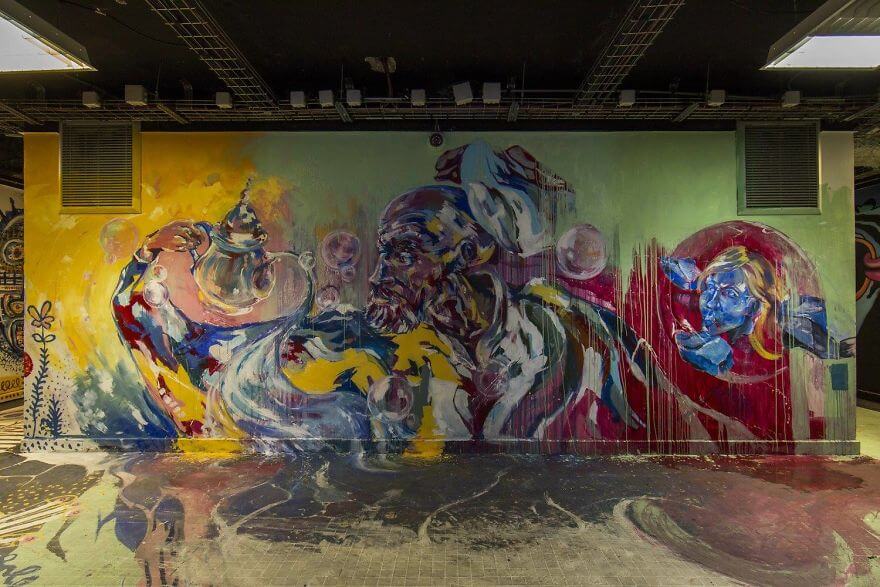 38.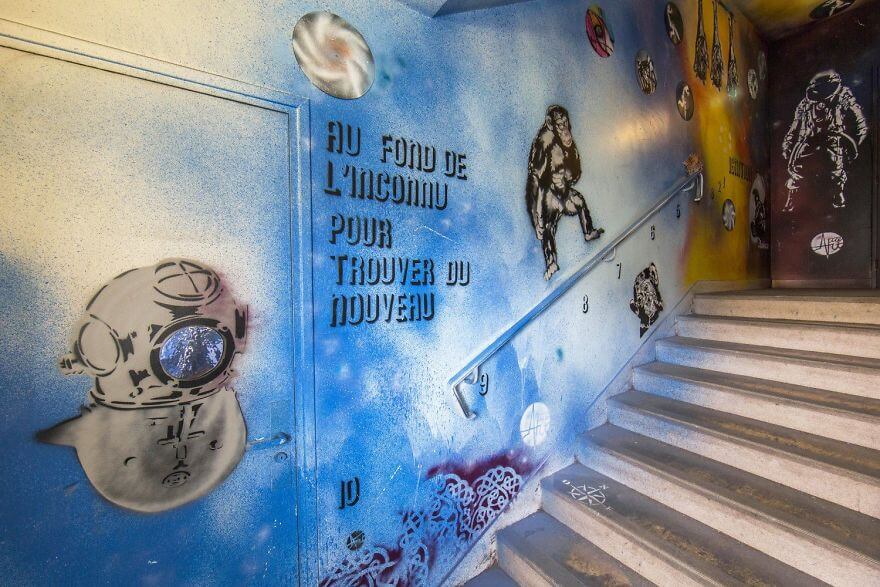 39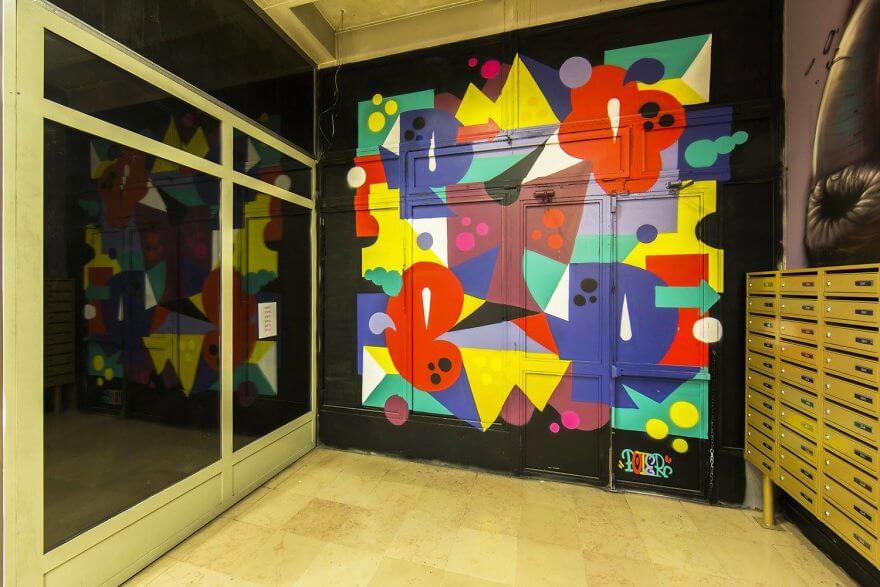 40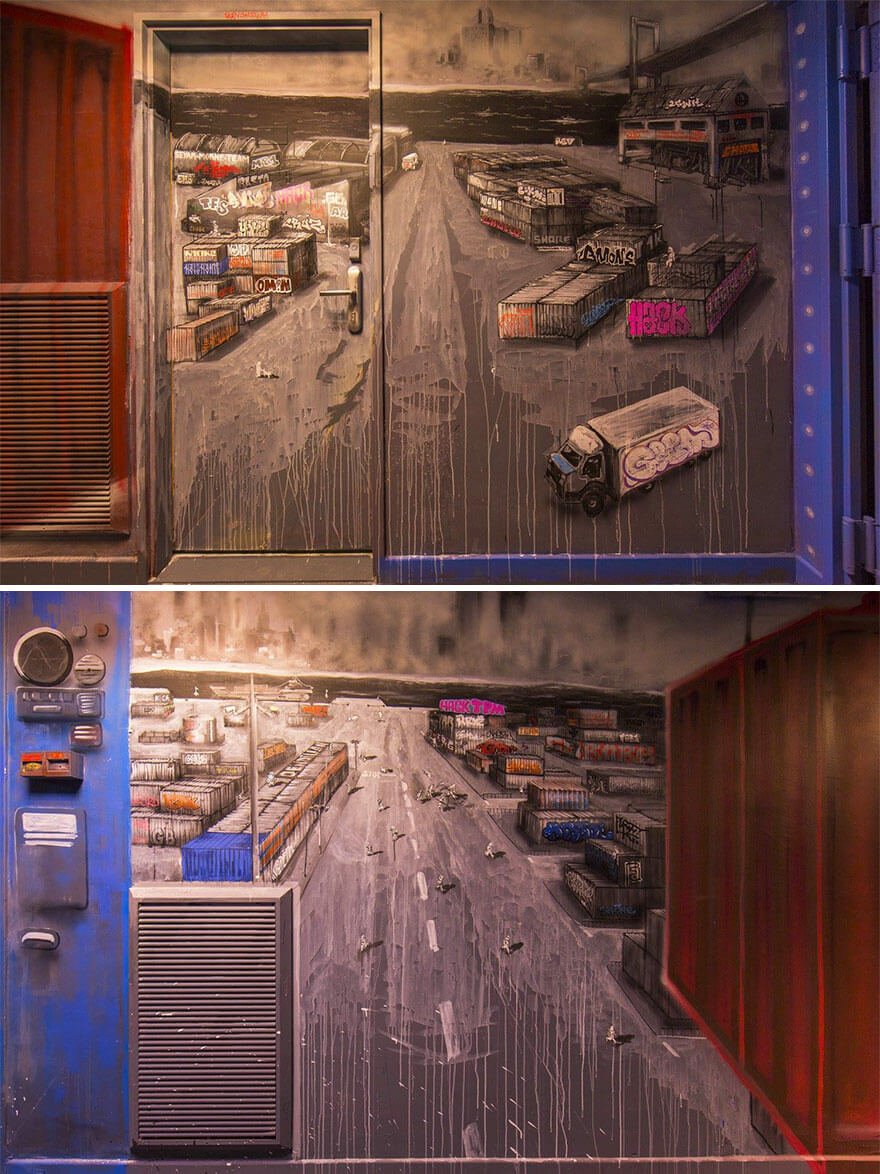 41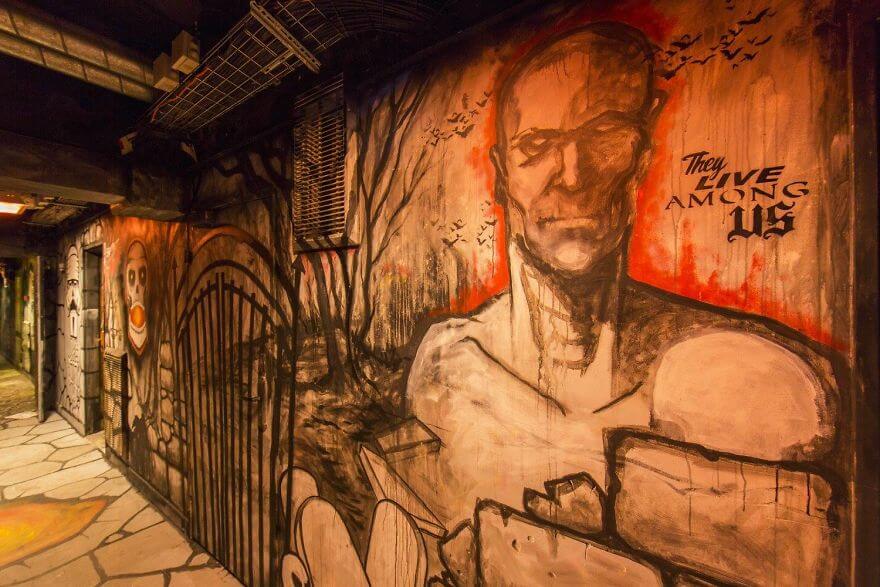 42.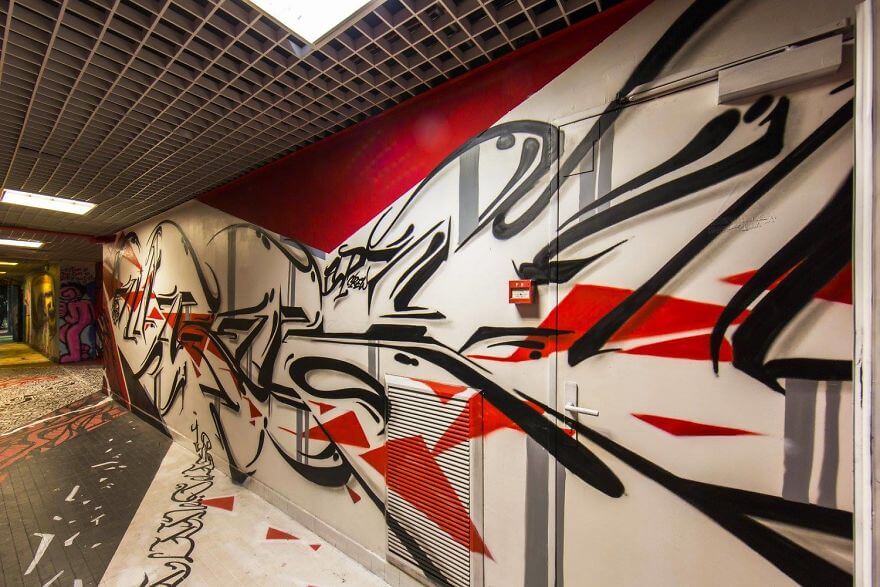 43.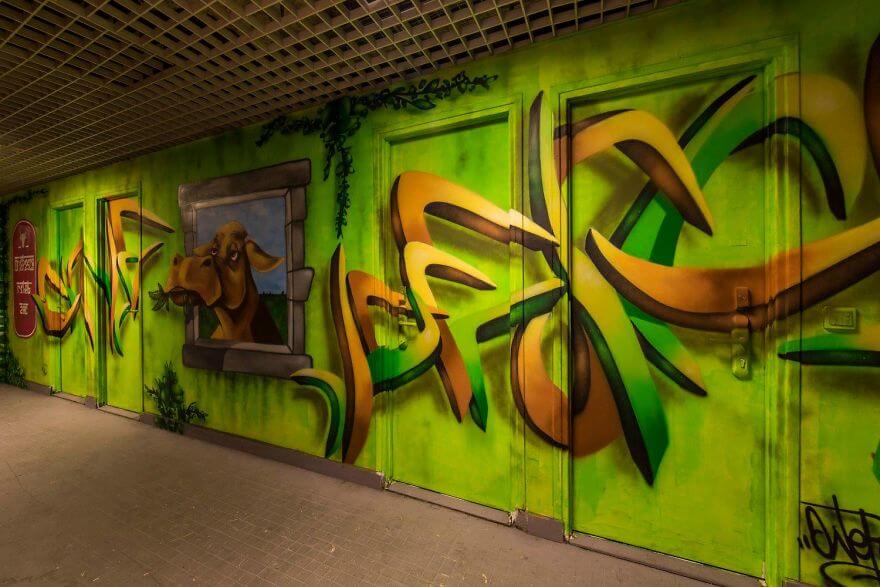 44.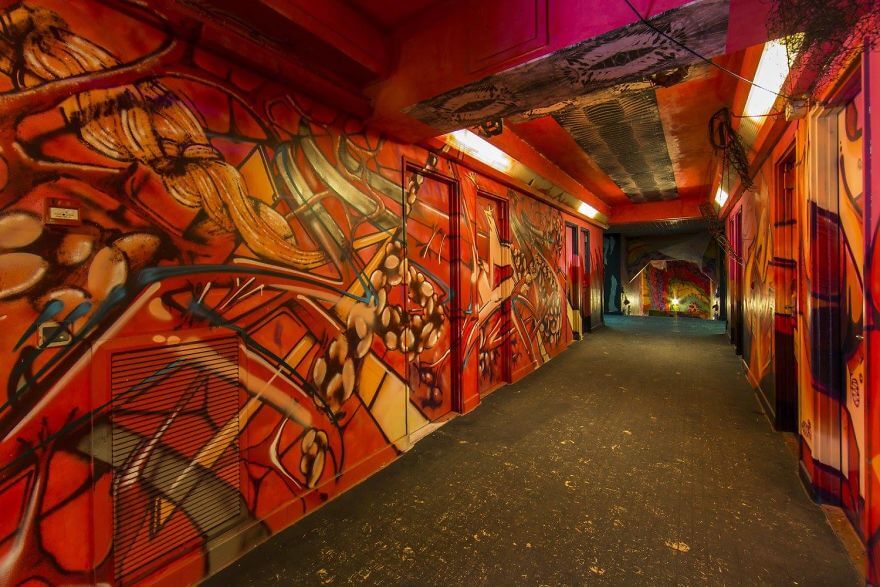 45.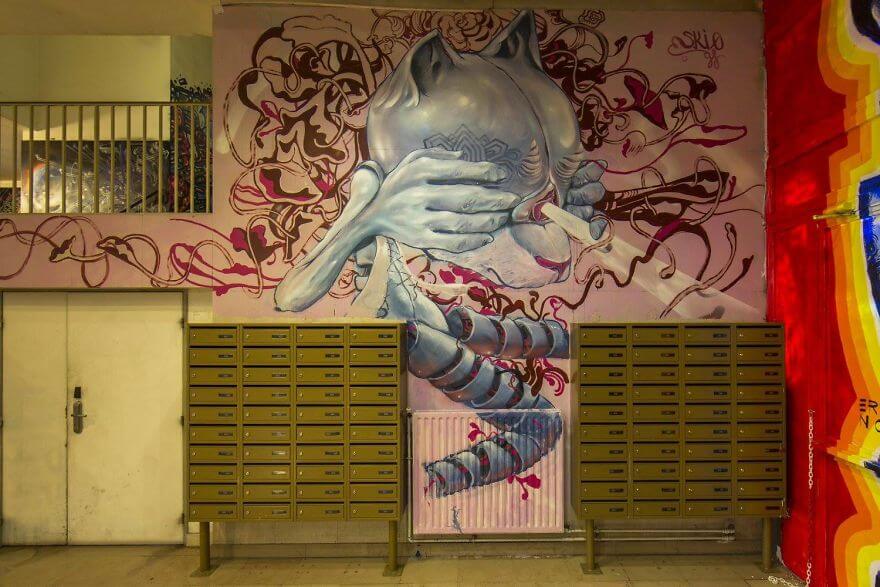 46.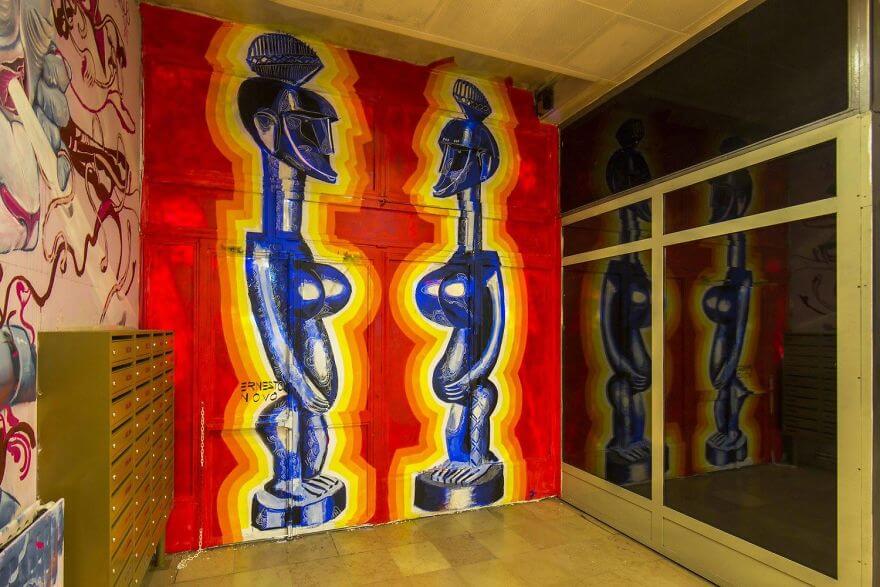 47.
48.
49.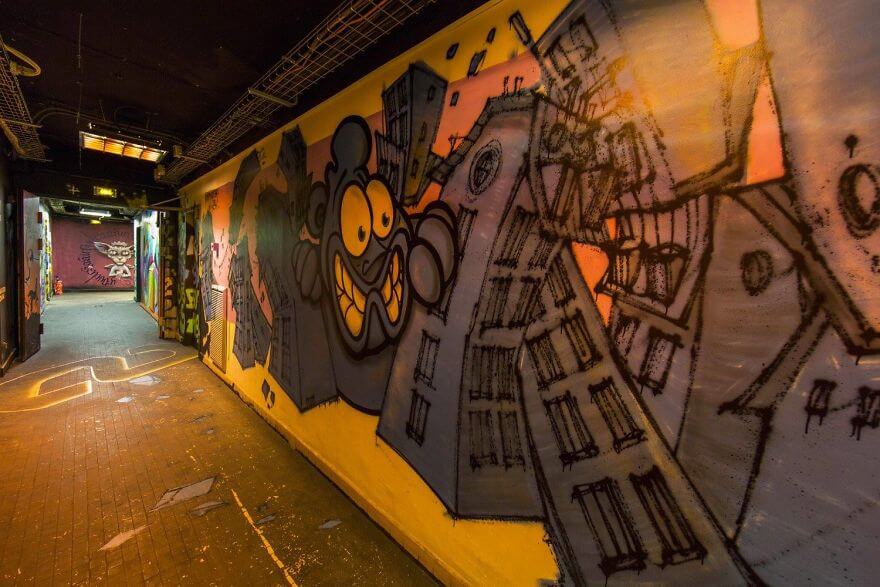 50.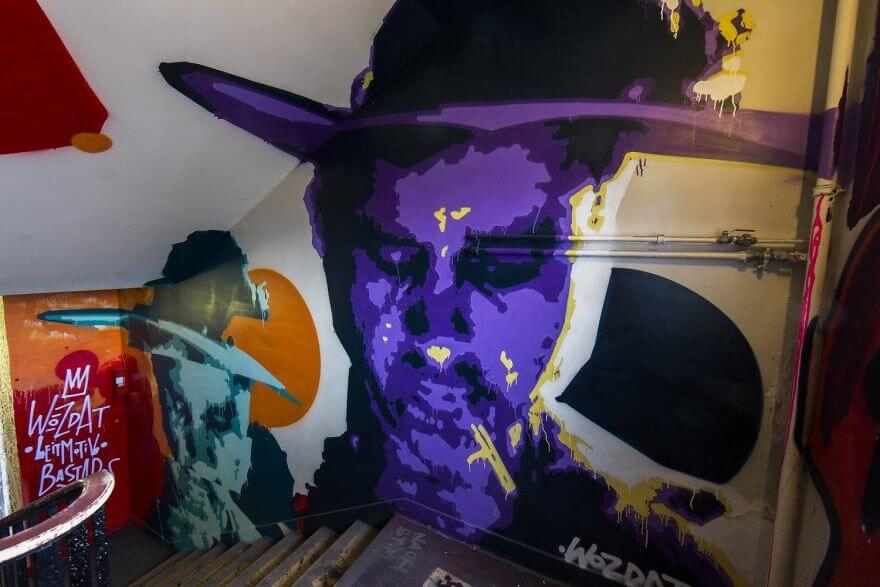 51.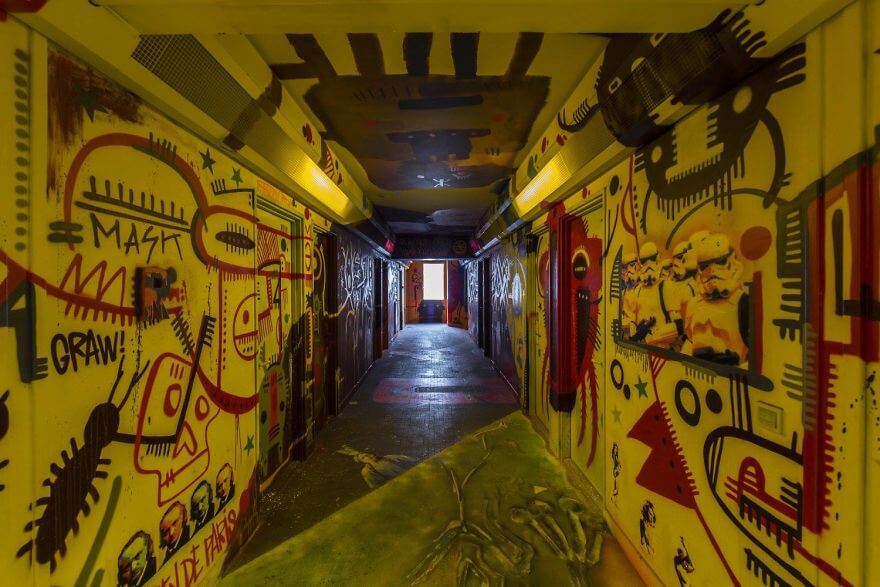 52.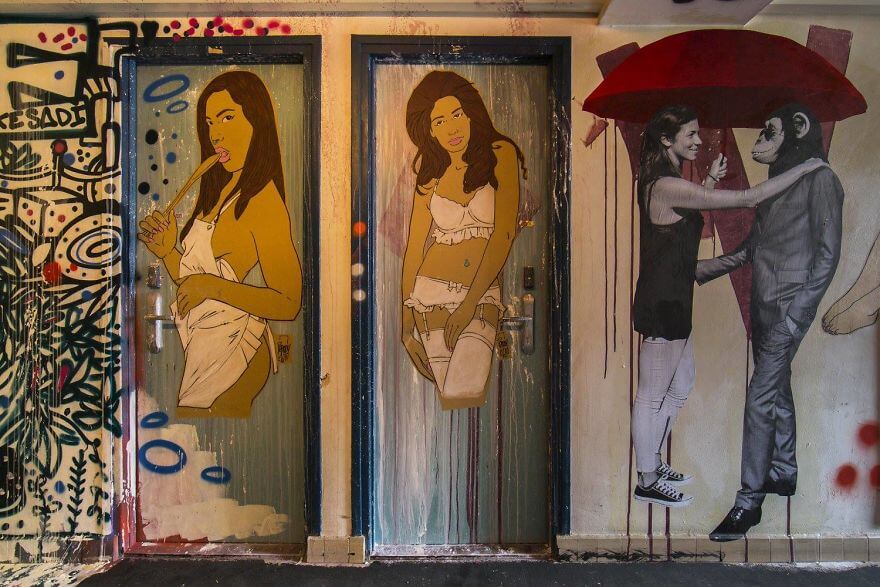 53.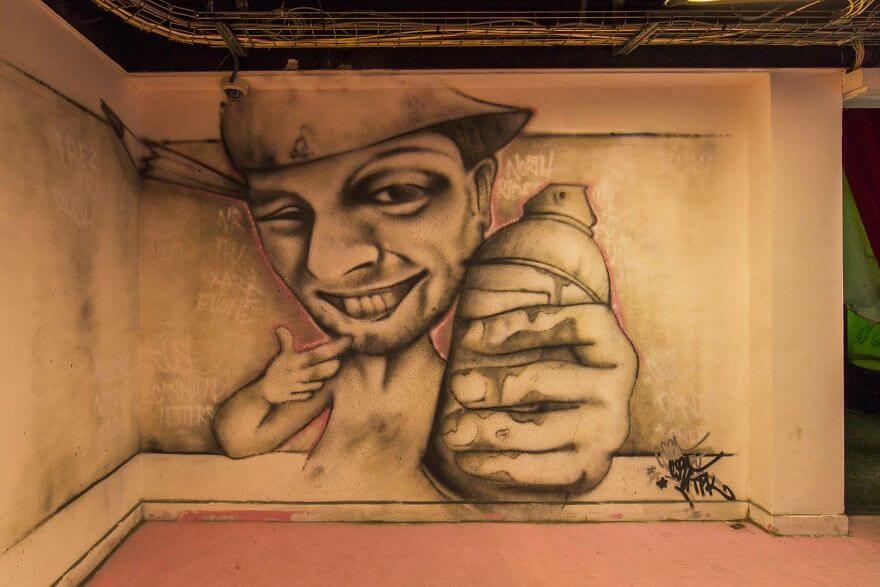 54.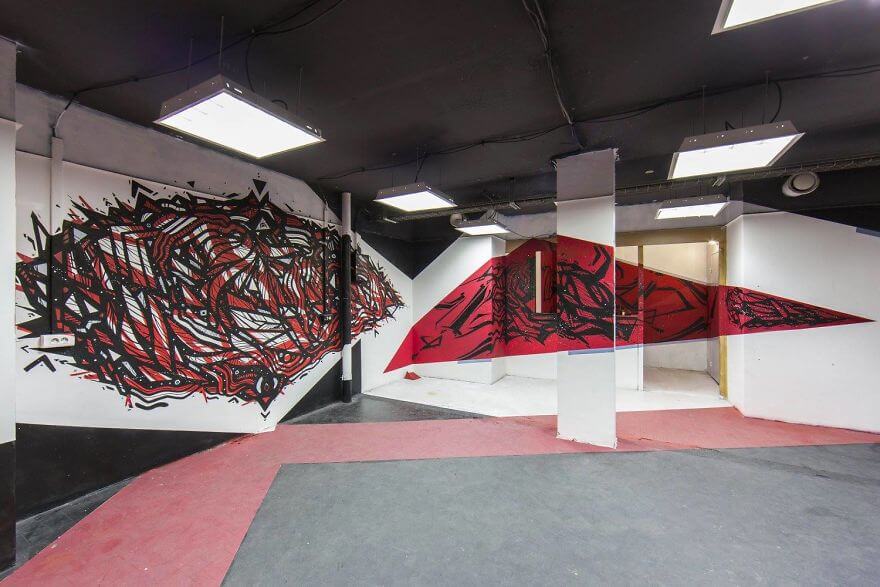 55.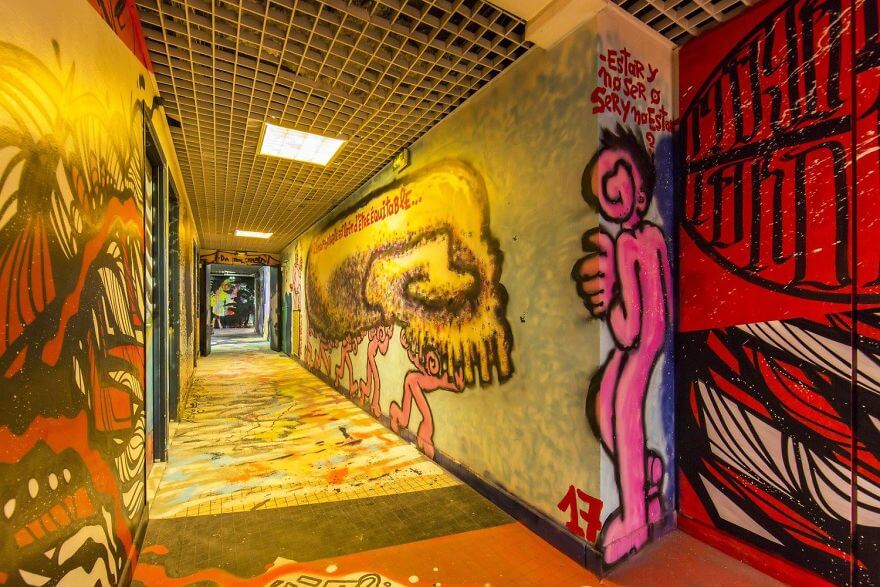 56.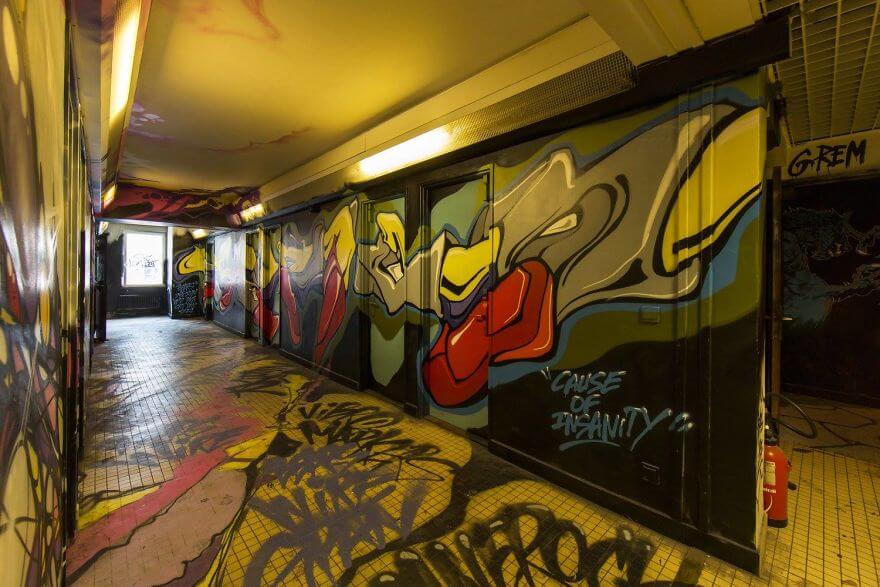 57.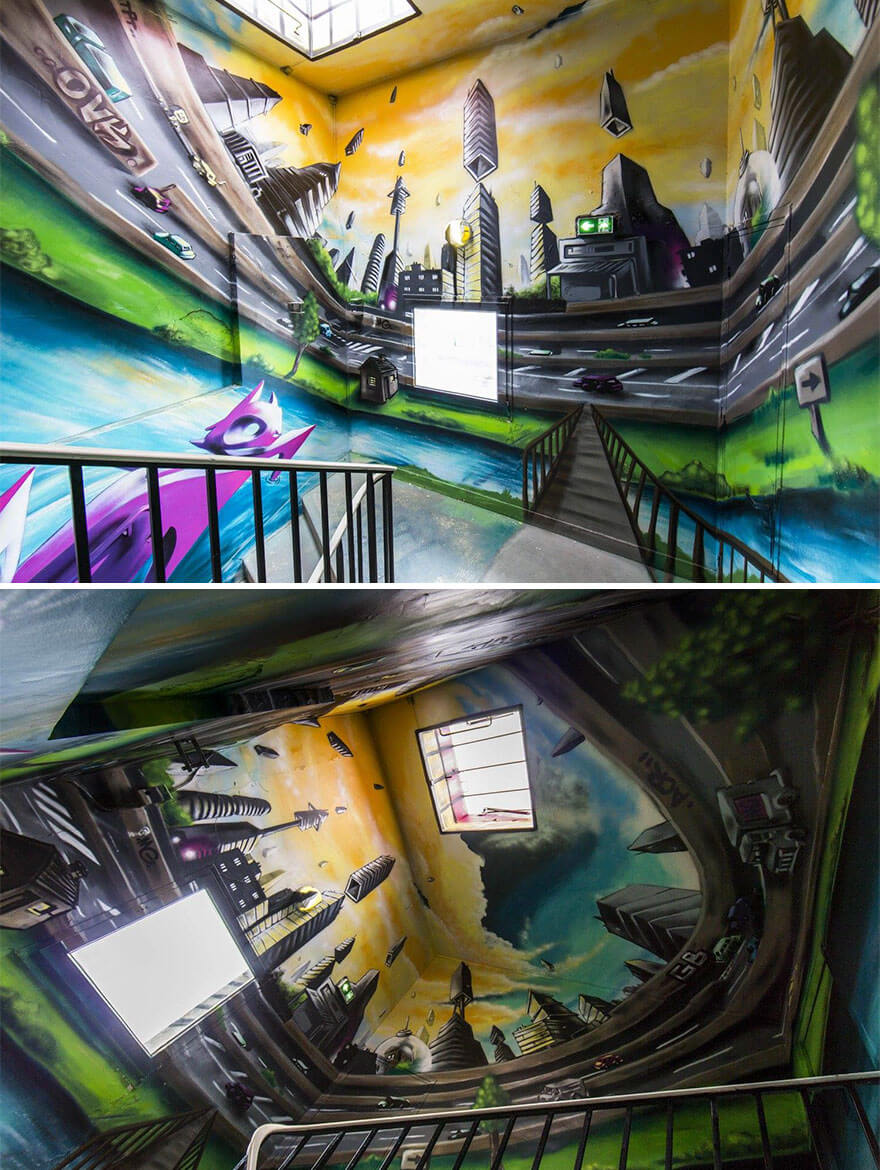 58.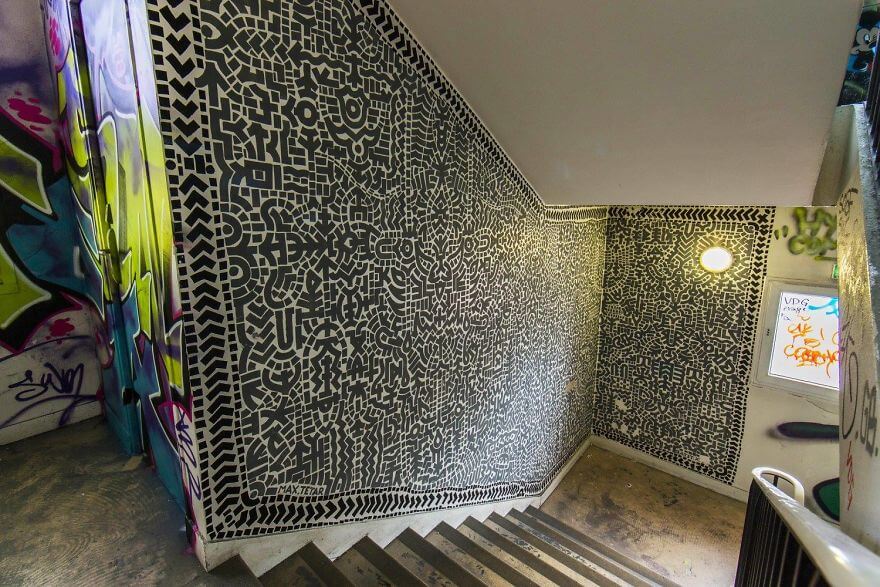 59.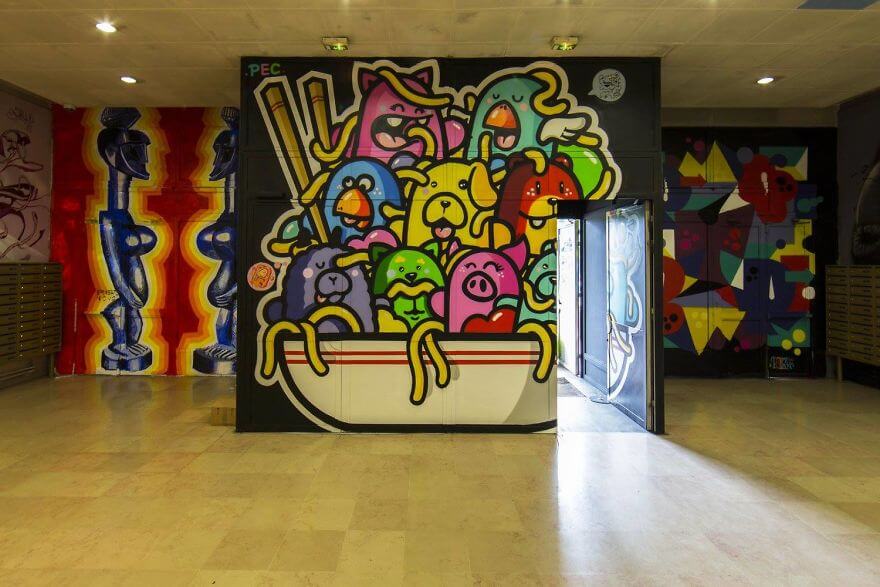 60.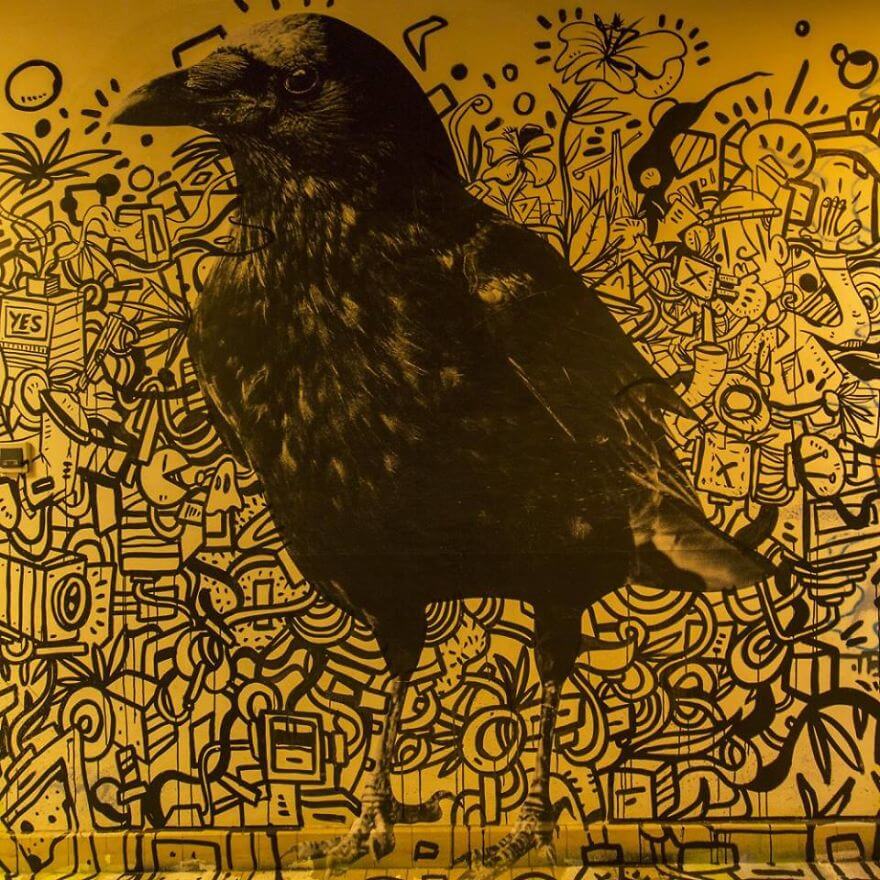 61.
62.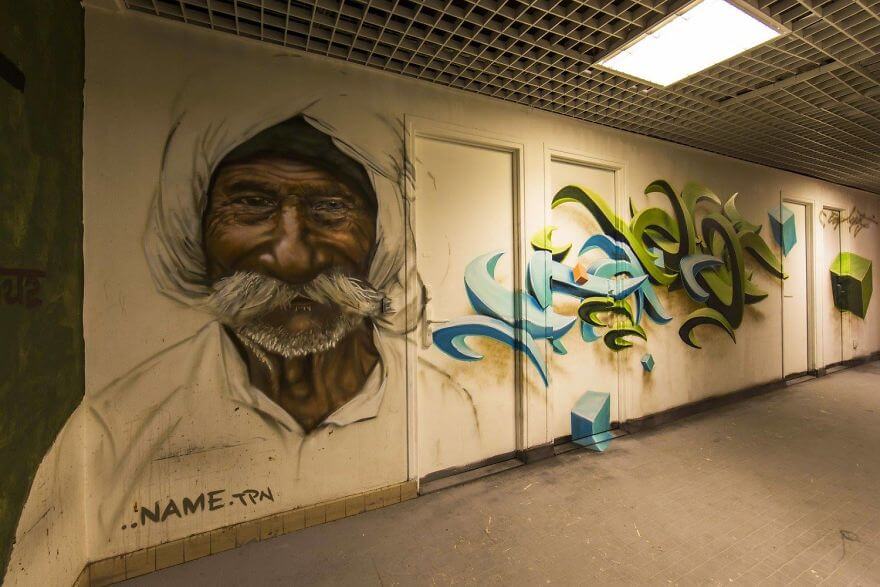 63.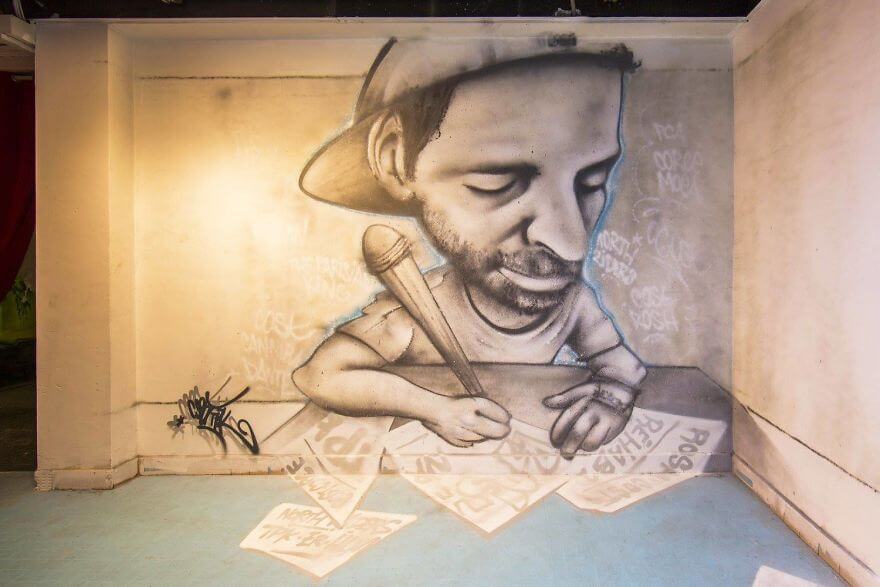 64.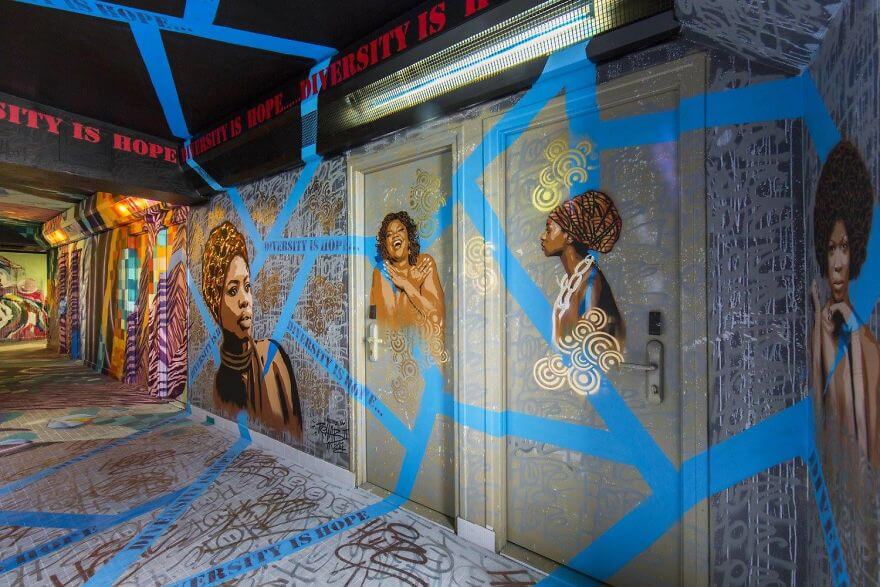 65.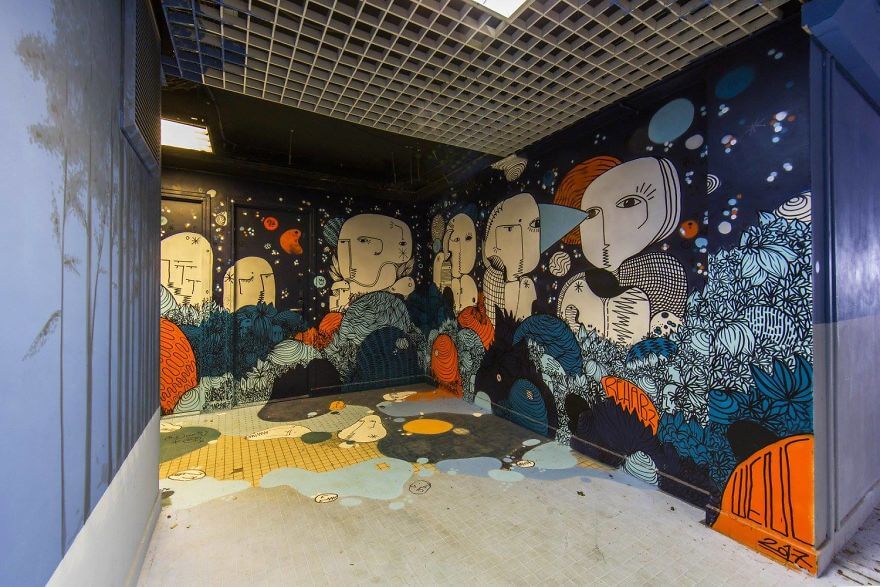 Did you make it all the way through the gallery of the 100 graffiti artists? Please share with your friends.