What do you think some of the funniest customer stories ever would sound like? Well, let us tell you. You're  working 9 to 5 in a retail job of some kind, having to deal with a lot of people as customers? Then you've probably encountered some pretty bizarre situations yourself. Customers might think they are always right, they have the law in their favour and can act as little terrorists forgetting that they might also work with their own customers on their job. Anyways, "the customer is always right", right? This is why they act like they're entitled to everything, but, the truth is, most of the time, customers are really, really wrong, make incorrect assumptions and could really make your day the worst. Well, you're not alone. We've all been through this sort of experience as I am certain we've all been a silly, annoying customer ourselves. It's a vicious circle and the only way out is through humour. And humour it is!

Scroll down below for some of the funniest customer stories ever! You won't regret it!
1. And the first on our funniest customer stories ever…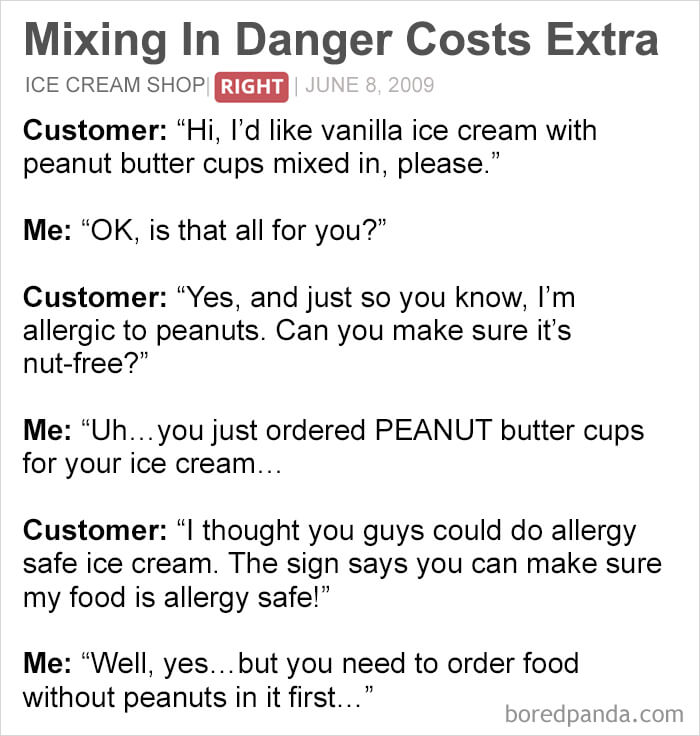 2. Funniest customer stories ever? Take this one, engineer!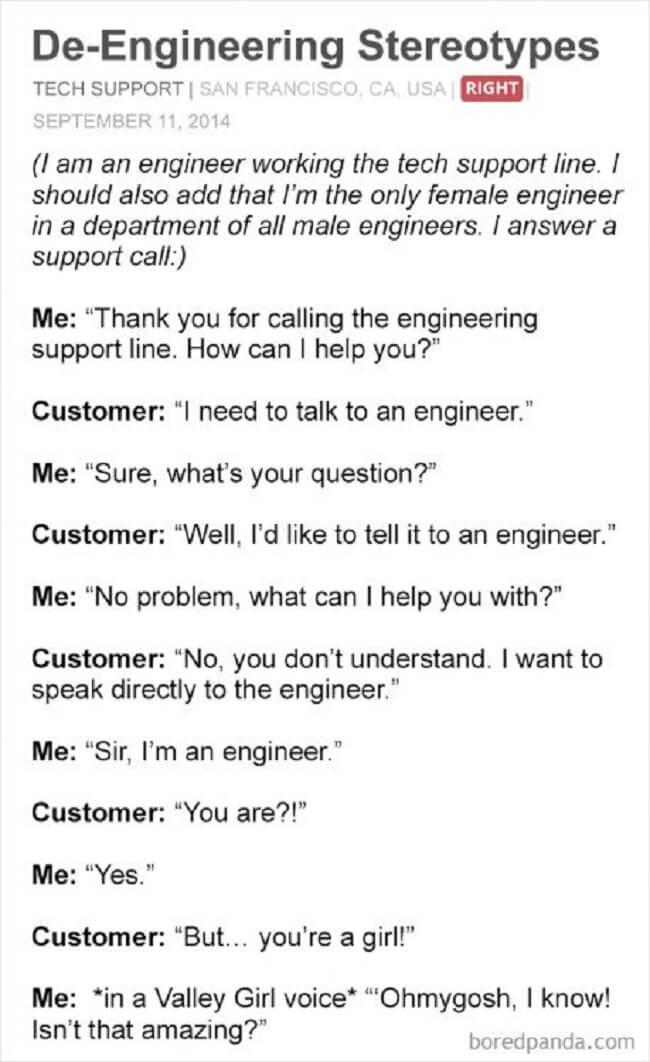 3.Pushing it under the seat…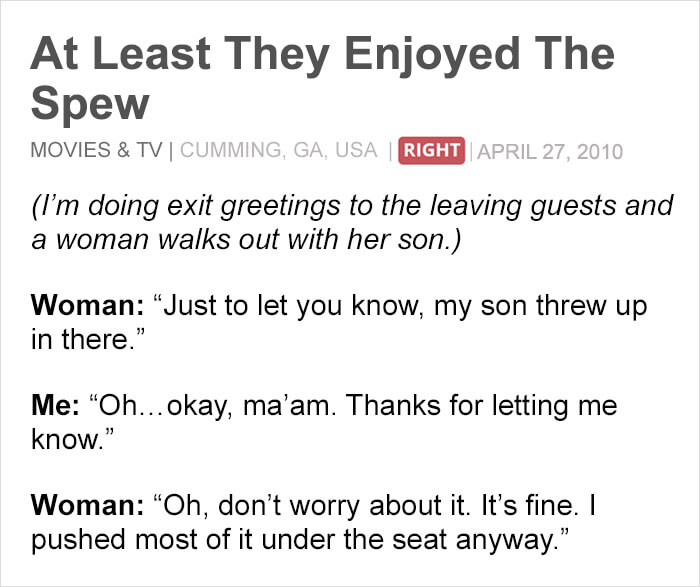 4. A simple, but problematic count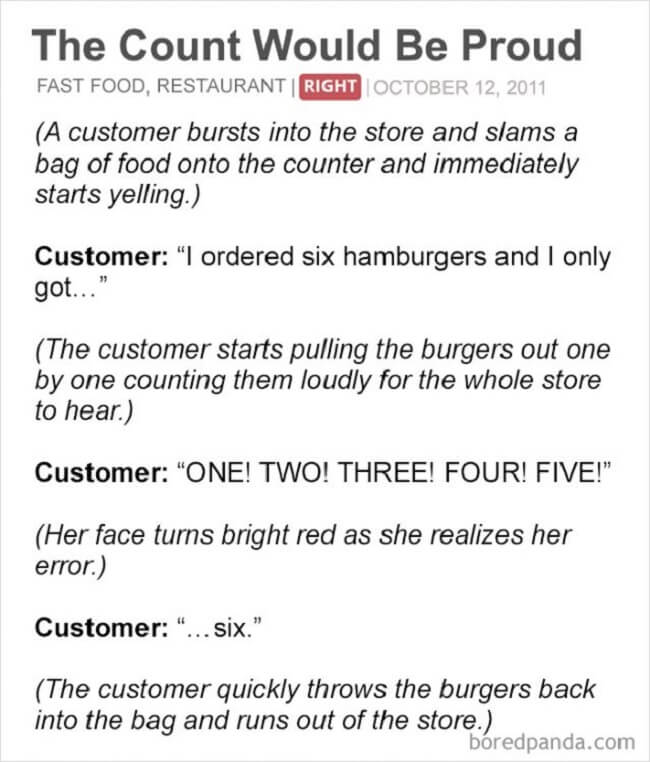 5. The story of a keyboard going from coffee to radiator, then through the dishwasher and dryer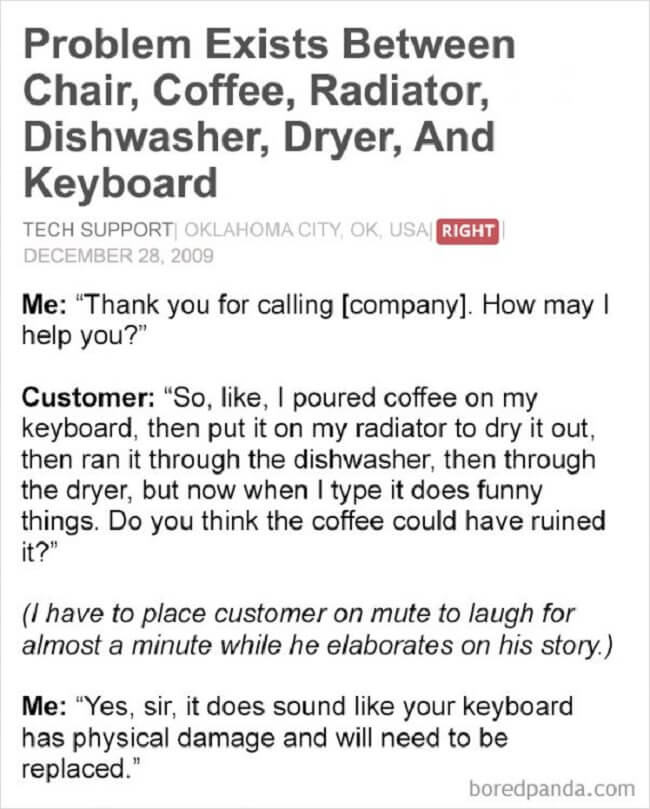 6. When you mistake your wife's gender…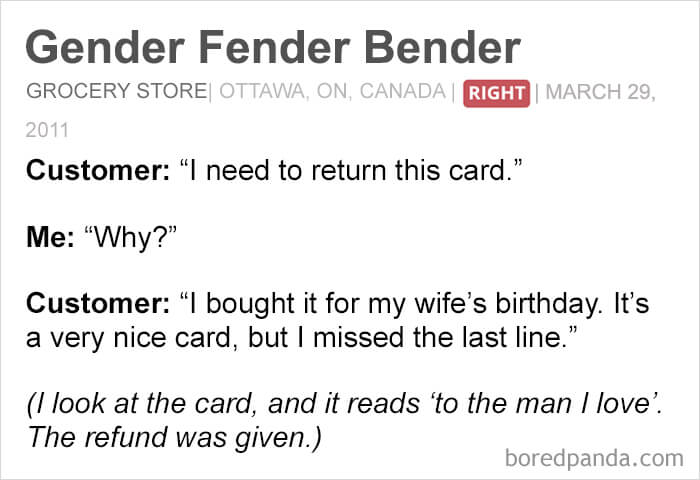 7. One of the funniest customer stories ever. Classy!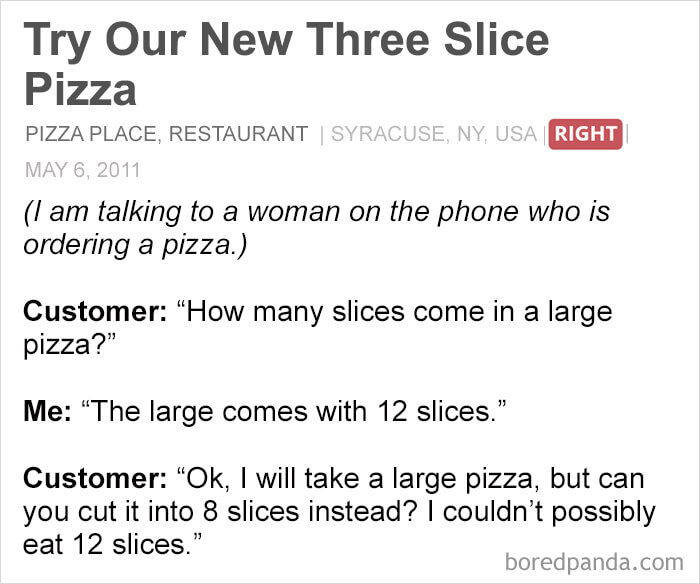 8. Canada is just one tiny part of America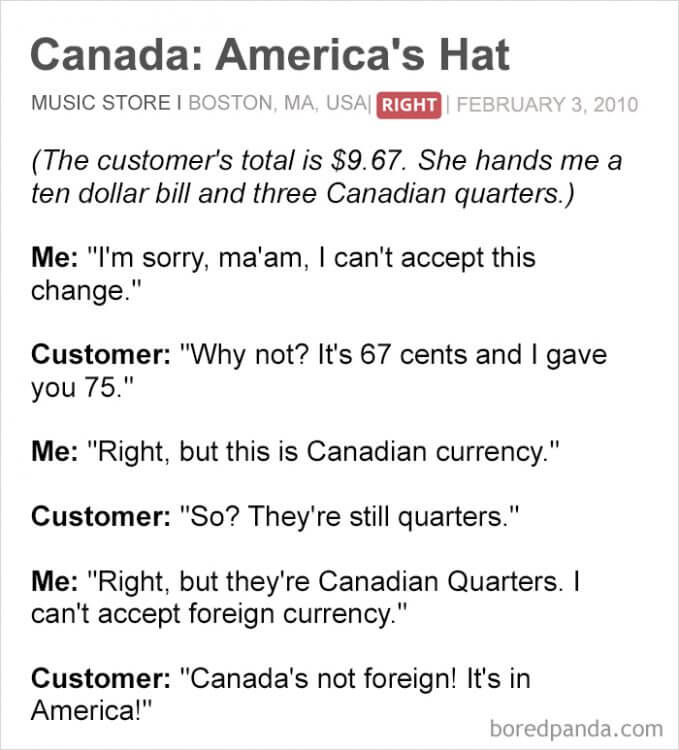 9. "Don't Delta or Bravo me like in the army! I'm in no army!"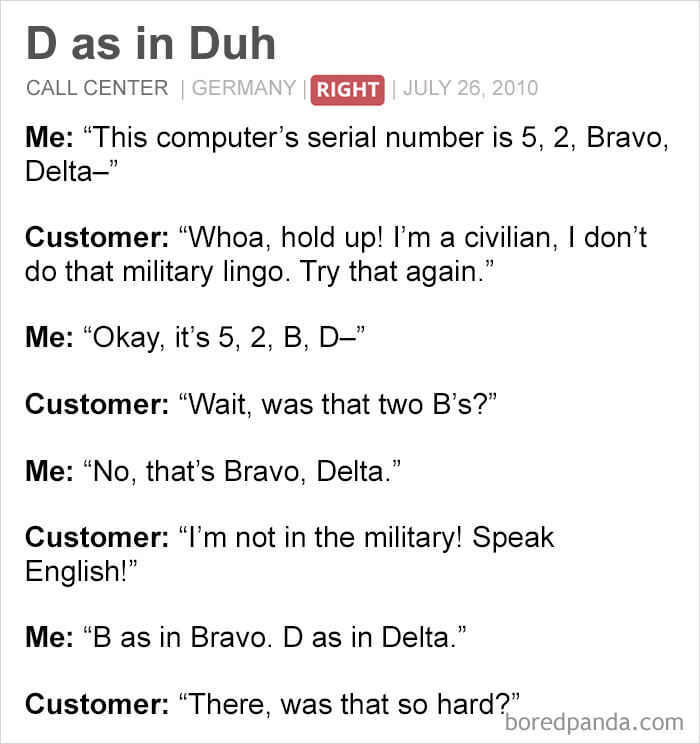 10. Roman numerals are quite confusing in English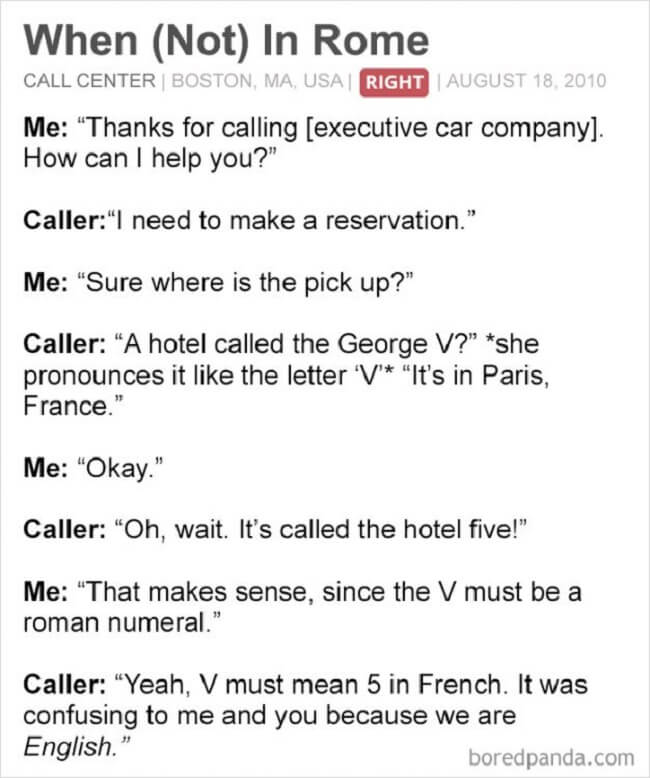 11. "Don't you also have nipples?"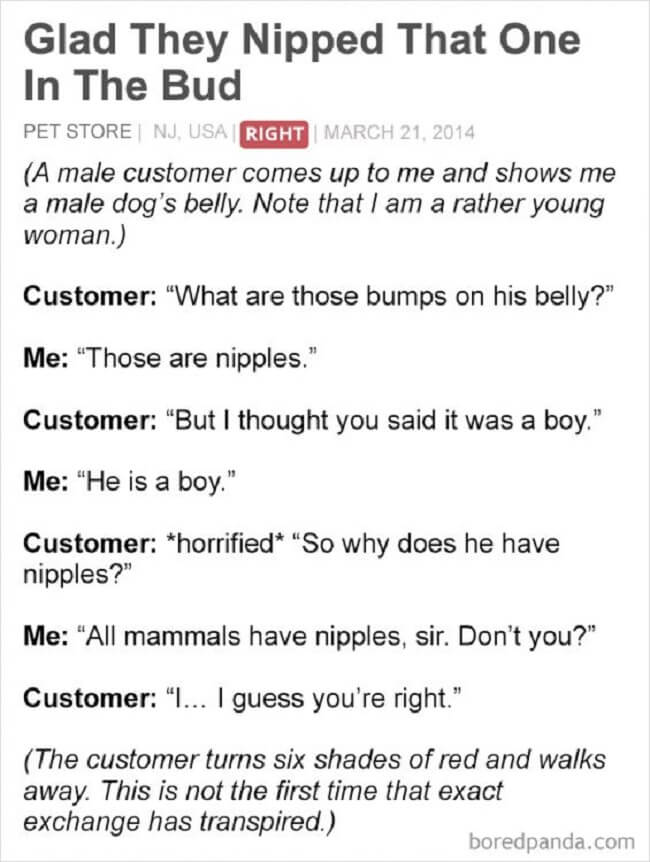 12. Thailand CANT be part of Asia!!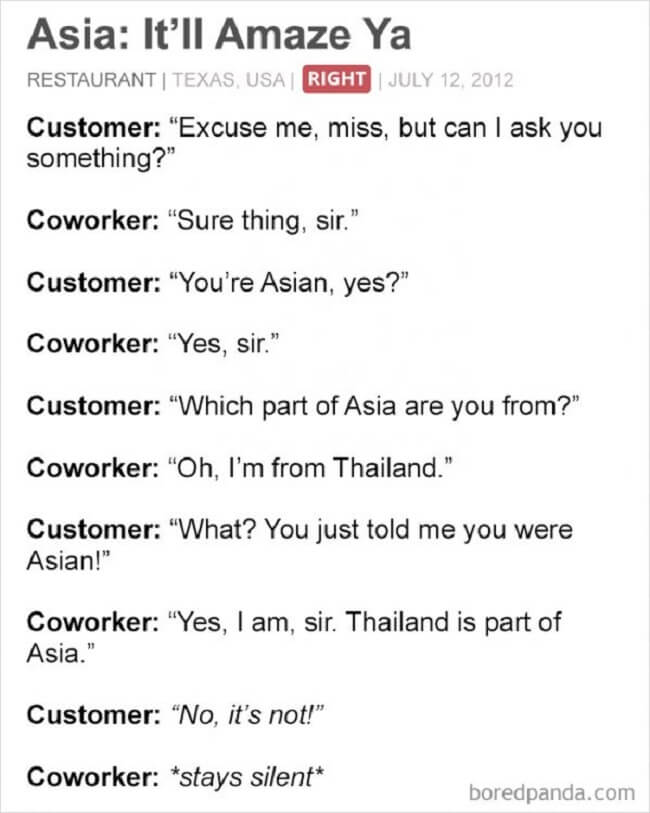 13. When death does not go according to plan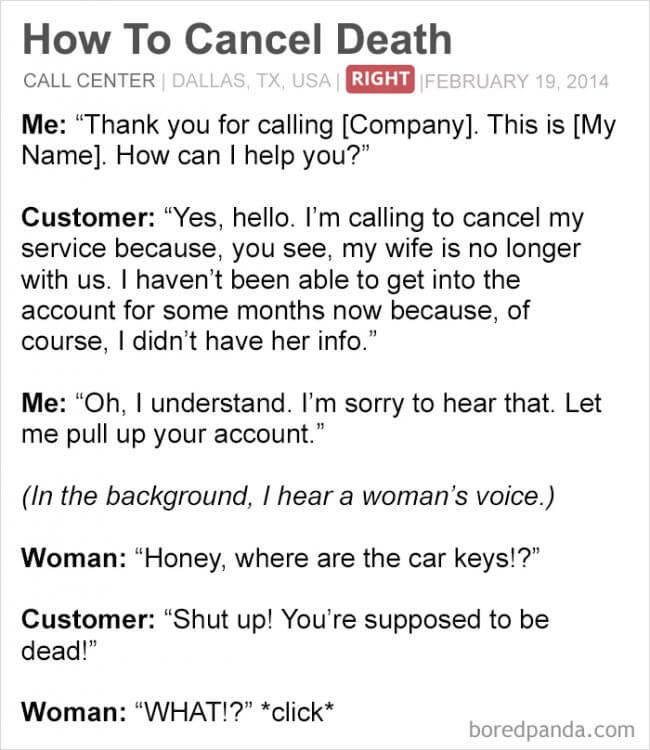 14.  Old lady be like <'Tis plane is messing with my hair>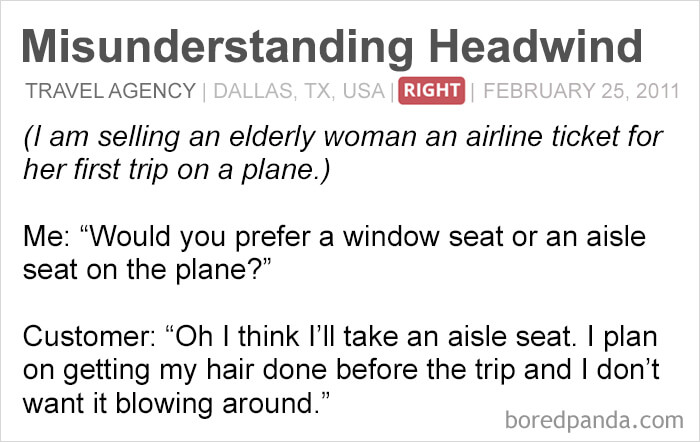 15. If you're happy, then it's a scam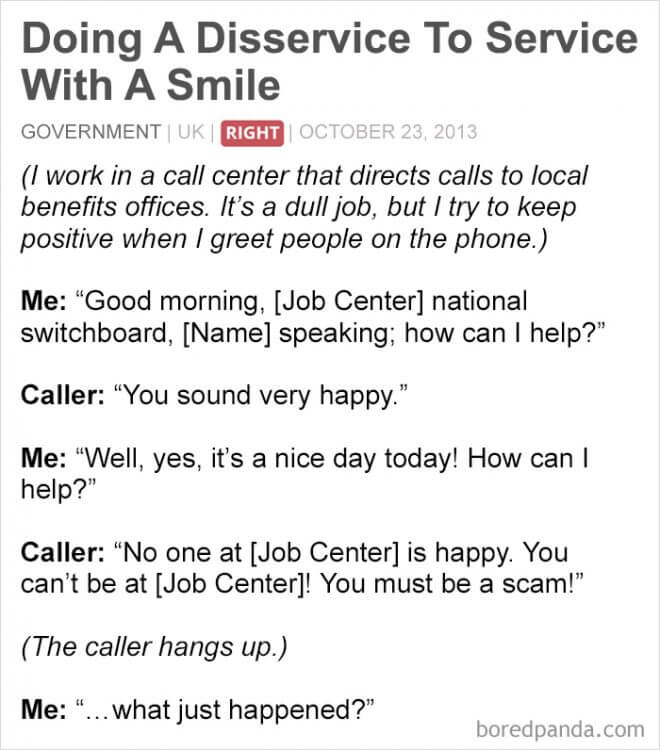 16. Back to the problem!
17. When offering to help is more of a terrorist act…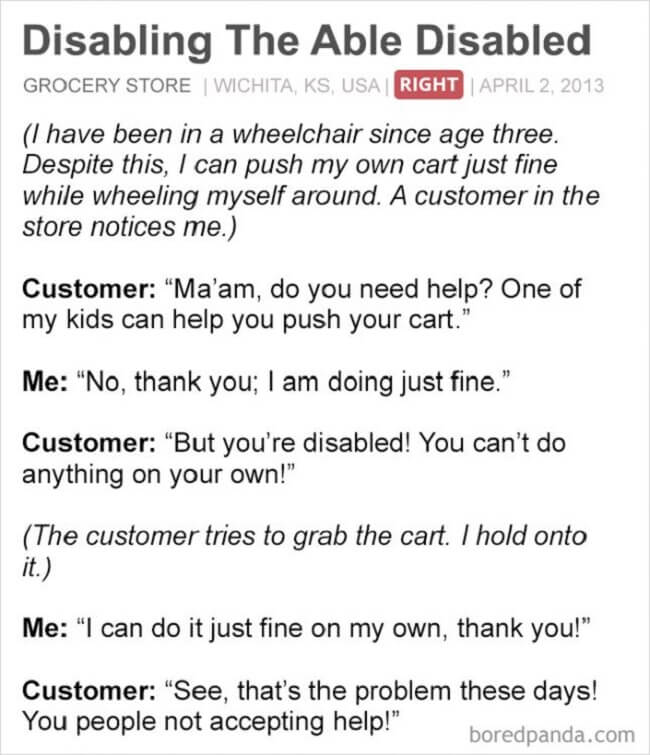 18. Cheeseburger with no cheese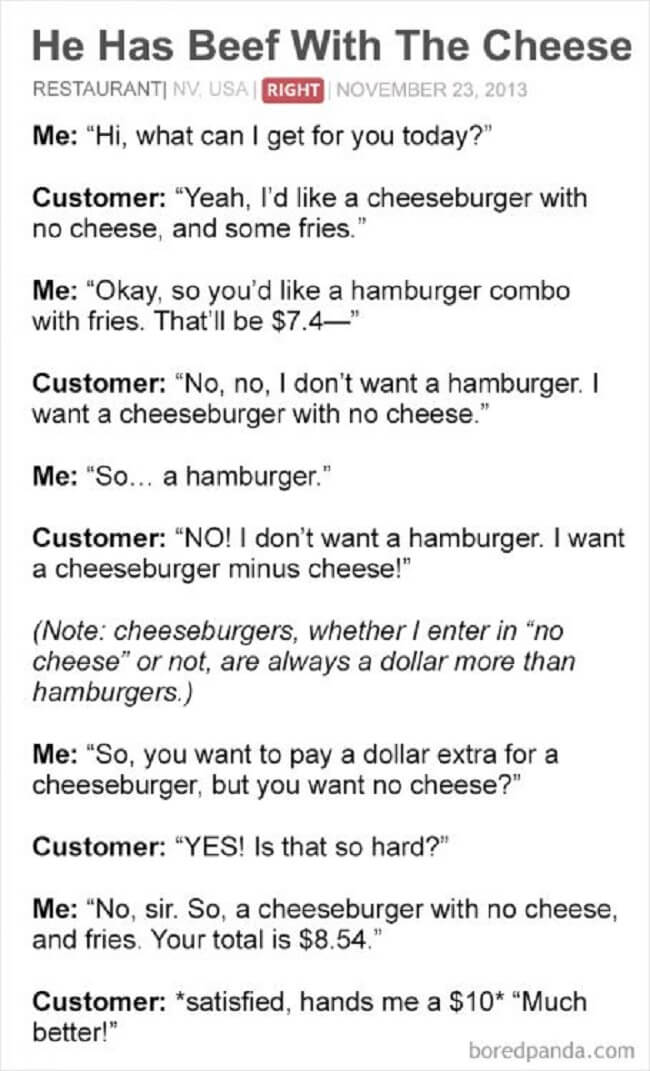 19. Suprise! Surprise!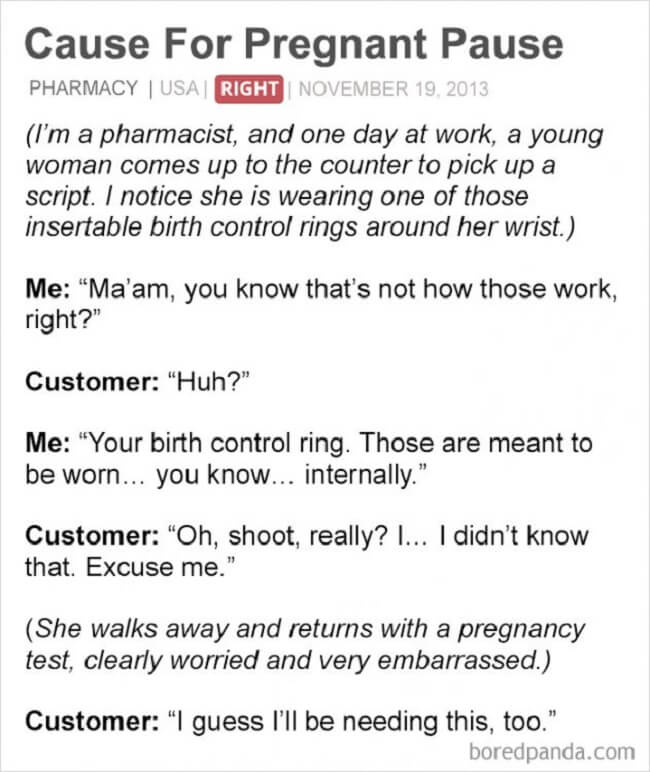 20. Being a VEGAN just because it's trendy?!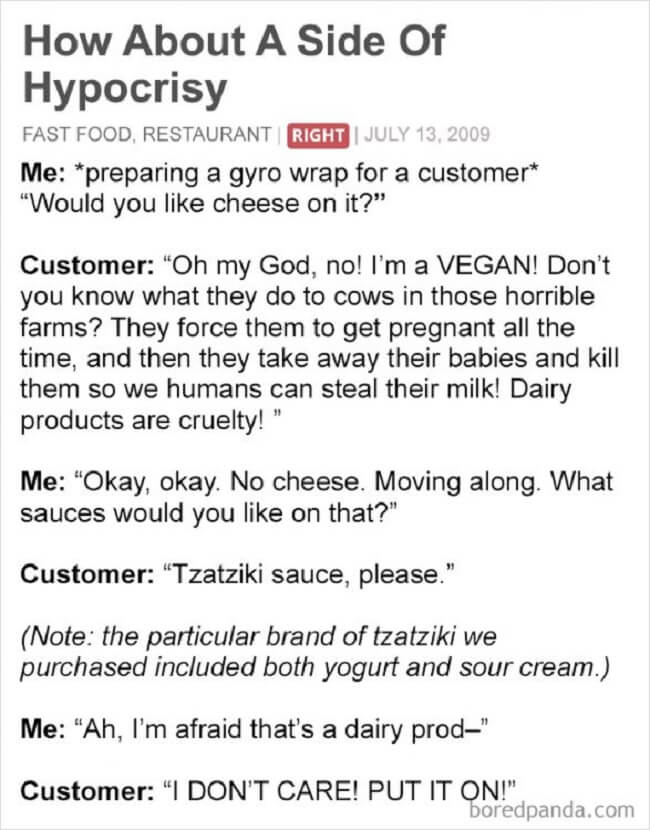 Images: boredpanda.com
Via wwinterweb