Recently we wrote about the most expensive Pizza in the world, and here is something to drink with it. Here is a list of the ten most expensive beers in the world, so you're free to choose, at least in your mind for the beginning. Scroll down the gallery and find your favourite. Is it going to be a beer imported right from space? Or maybe a beer made by 3,250-year-old recipe got from findings in brewing chambers buried beneath the Egyptian sand? Or some other? Let's find out!
1. SAPPORO'S SPACE BARLEY
Price: $110/six-pack
This is the first beer coming from space! In 2006, Japanese and Russian scientists rocketed barley seeds to the International Space Station and planted them aboard the Zvezda Service Module. Japanese brewer Sapporo offers the beer made of these seeds which spent 5 months in the space for very reasonable price for a six-pack, having in mind the story.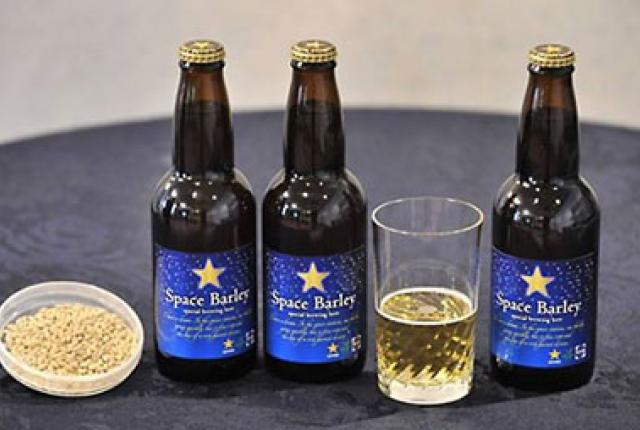 2. CROWN AMBASSADOR RESERVE – most expensive beers
Price: $90/750ml
Coming from Australia in very limited edition. This beer is aged in French oak barrels for 12 months and packaged in a champagne bottle. It's alternative for wine, having in mind it has 10.2% ABV.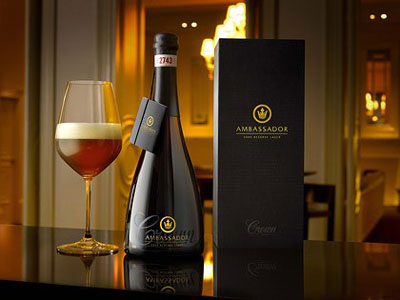 3. TUTANKHAMUN ALE
Price: $75/500ml
In 1990, Cambridge archaeologist Dr. Barry Kemp found ten brewing chambers buried beneath the Egyptian sand. Scientist Dr. Delwen Samuelanalysedd the residues to quantify the 3,250-year-old recipe! Scottish brewer Jim Merrington offered beer made by this recipe and the first bottle was sold for $7,686, but the price tag eventually dipped to $75 per bottle. This would be my choice if Merrington's breweries didn't close down last year.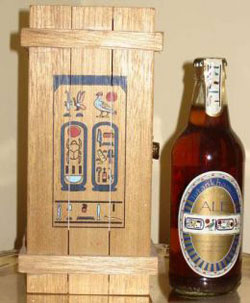 4. BREWDOG'S SINK THE BISMARCK
Price: $80/375ml
Brewdog named this beer after Nazi Germany's largest battleship, Sink the Bismarck since it was their attempt to sink the record of the strongest beer in the world which was held by Schorschbräu, a German brewery. They did it. The beer is even  41%ABV strong!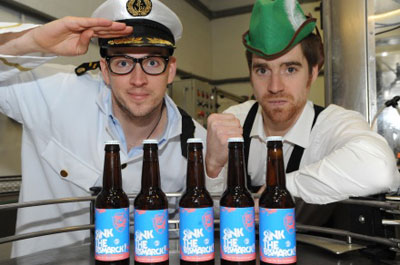 5. SAMUEL ADAMS' UTOPIAS
Price: $150/700ml
This is America's most expensive beer. It coming in very limited edition since it's released every two years. Each batch is aged in sherry, brandy, cognac, bourbon, and scotch casks for up to 18 years. (Each instalment also contains a touch of maple syrup!). It is banned in 13 states in US cause of it's high ABV of  27%.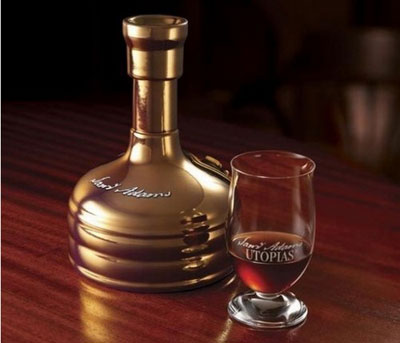 6. SCHORSCHBRÄU'S SCHORSCHBOCK 57
Price: $275/330ml
With a score of 20/100 according to the guys at ratebeer.com, this 2011 Schorschbock 57 beer is claimed to be the strongest beer in the world and not just one of the most expensive beers. Master brewer Georg Tscheuschner says that a higher proof beer will violate the old Beer Purity Law of Germany's 500-year-old guide. They were only 36 bottles made from this brand and each one has a price of €200. The proof book stands at 115 and has a smoky nutty taste.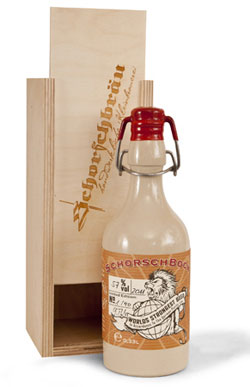 7. CARLSBERG'S JACOBSEN VINTAGE
Price: $400/375ml
A danish brand, The Vintage Trilogy was created in 2008 with a purpose to challenge the luxury wine market. this wine is created by maturing it in Swedish and French oak barrels for six months and it is says that its taste is vanilla and cocoa. They made 600 bottles annually from 2008 to 2010. You can actually let this bottle stand until 2059 before the nutty taste goes bad, so you know you have time.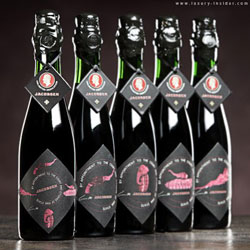 8. BREWDOG'S THE END OF HISTORY
Price: $765/330ml
As the second most expensive beer in the world and a huge price tag of $765, this 110 proof beer thought it was going to end all beer wars. The guys at Brewdog didn't realize other beers would beat them to the top. Only 12 bottles exists of this brand and this blonde Belgian ale was mixed with nettles and juniper from Scotland highlands. This brand sure is special and worth being on this list of the most expensive beers.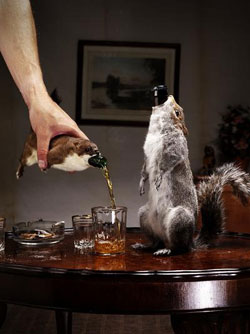 9. PABST BLUE RIBBON 1844
Price: $44.00/720ml
Funny thing is that in the USA the Pabst Blue Ribbon beer is one of the cheapest brands you can get. But in China it is the highest quality you will find and costs $44 per bottle. How is that possible you ask? Well it is because it's not the same beer. The Chinese PBR beer is actually an 1844 PBR and is made from German caramel malts and aged in uncharred American whisky barrels. It even comes in a cool glass bottle, Master Brewer Alan Kornhauser designed this brand to compete with expensive wine brand in China and it is not sold outside of the country.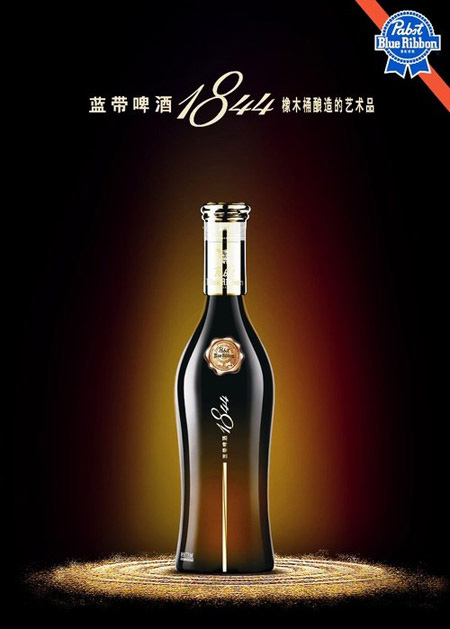 10. NAIL BREWING'S ANTARCTIC NAIL ALE
Price: $800-$1815/500ml
this is a special beer, because 100% of the profits go to the Sea Shepherd Conservation Society, that's right, this beer is helping fighting whale hunters. How this beer is made will blow your mind, The Sea Shepherds took an helicopter and landed it on an Antarctic iceberg, than they dug a hole and took some ice, melted it in Tasmania and brew it in Perth. There's only 30 bottles that ever got made and the first one was sold for $800.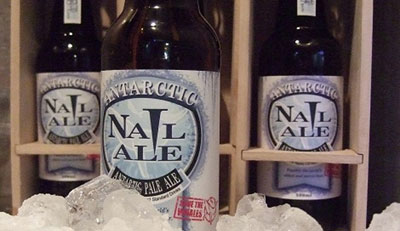 Share with us your choice and share The most expensive beers in the world list with your friends so they can make their choice as well.
Source: mentalfloss