Meet Xi Ding, an artist based in Austria who likes to refers to himself as a face designer. Why a face designer? Because he specialise in characters and facial expression of his creations. The artist likes to create layers and slowly work his way towards the finish product, which is always pretty damn awesome!
Ding usually works with Photoshop and one of his favorite things to create is Marvel characters. Being a huge comics and Marvel movies, Xi takes a spontaneous approach to his work and adds a different spin to the characters as you can see in the gallery below.
Xi Ding was born in Shanghai and impressed everyone with his drawing skills from an early age. When he grew up he decided to move to Vienna to pursue his interest for the German language and rich culture. With time, he got better at drawing and he continued to learn the art of portrait caricature and even won several awards for his work and a few competitions.
For more than a decade, Ding enjoys working with many brands from all other the world, he enjoys it so much he doesn't even call it work, that's when you know you've made it.
If you loved what you see here, make sure to share it with your friends and tell us what you think in the comment section. More info: Instagram | Website
1. Dr Strange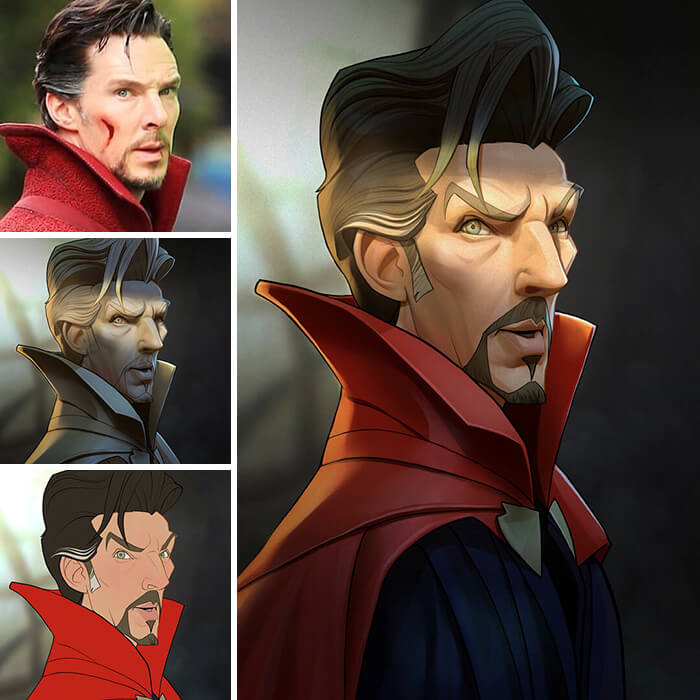 2. Tony Stark – Iron Man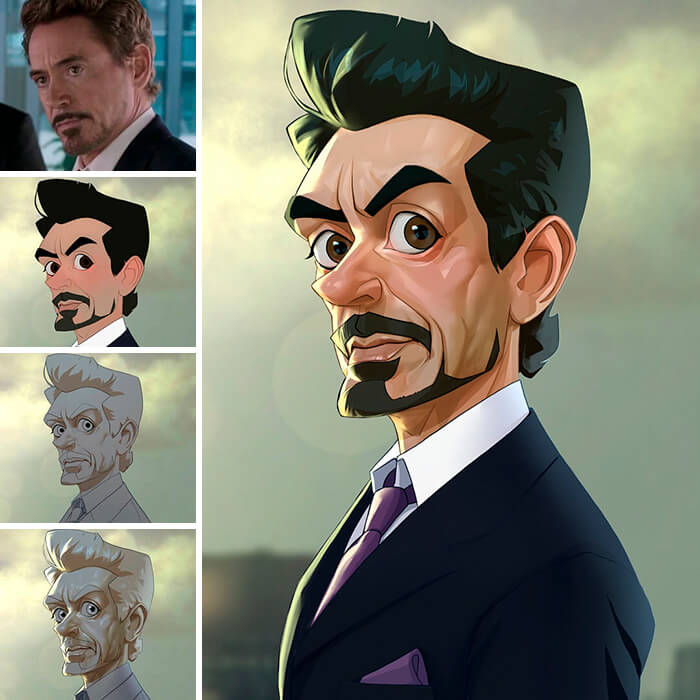 3. Nebula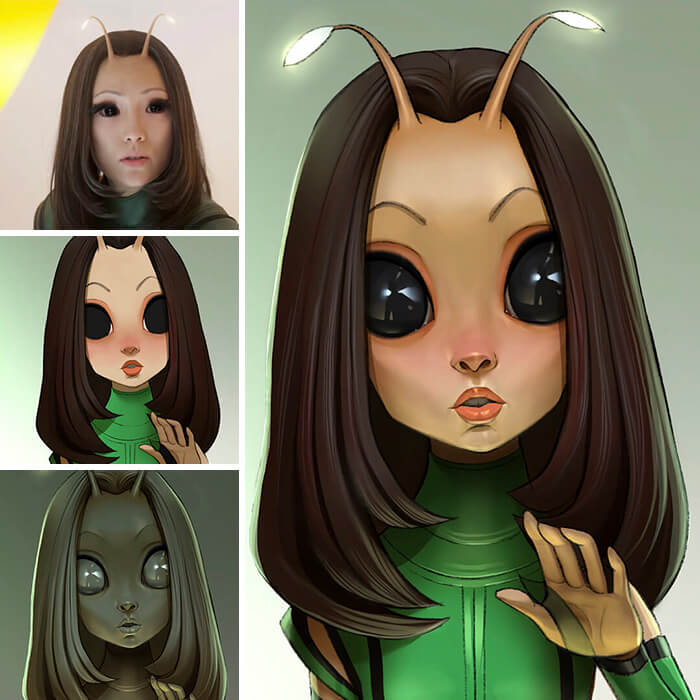 4. Not a Marvel character but hey, we guess Ding really likes this movie. Natalie Portman – Mathilda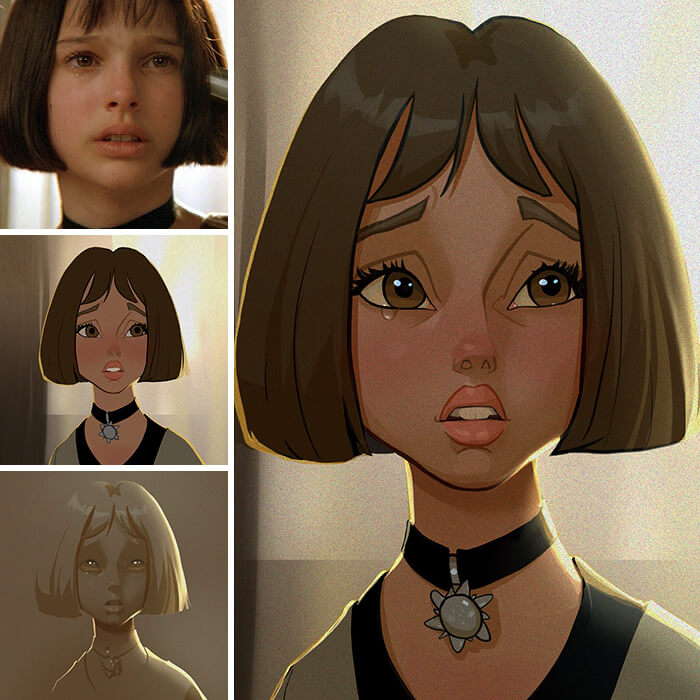 5. Lupita Nyong'o – Nakia from Black Panther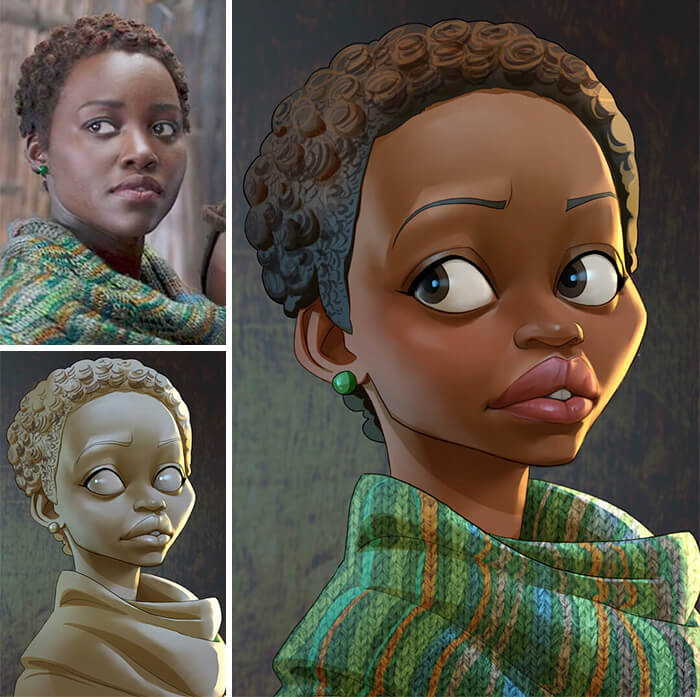 6. Chadwick Boseman – The Black Panther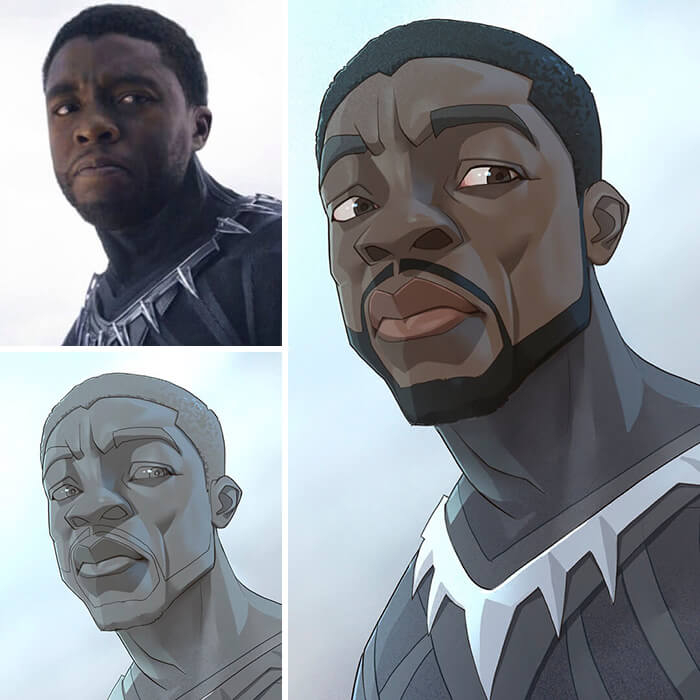 7. Tom Holland as Spiderman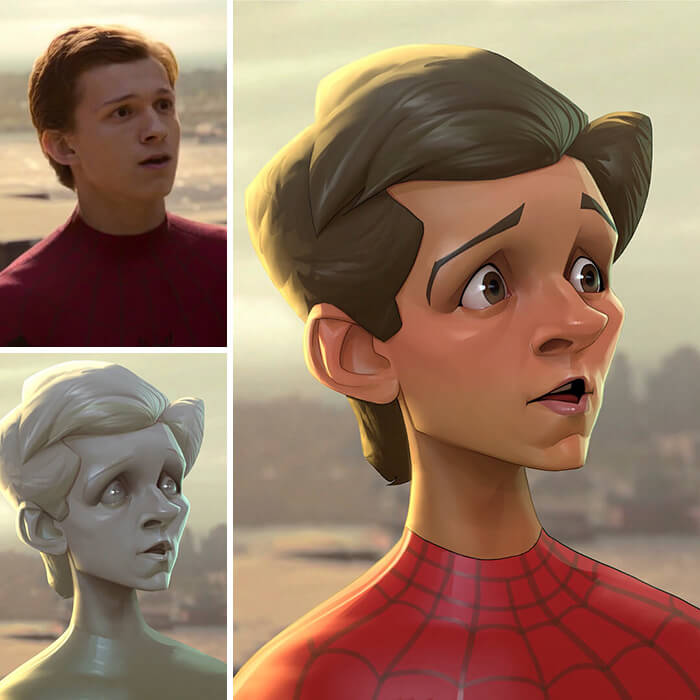 8. Letitia Wright – Shuri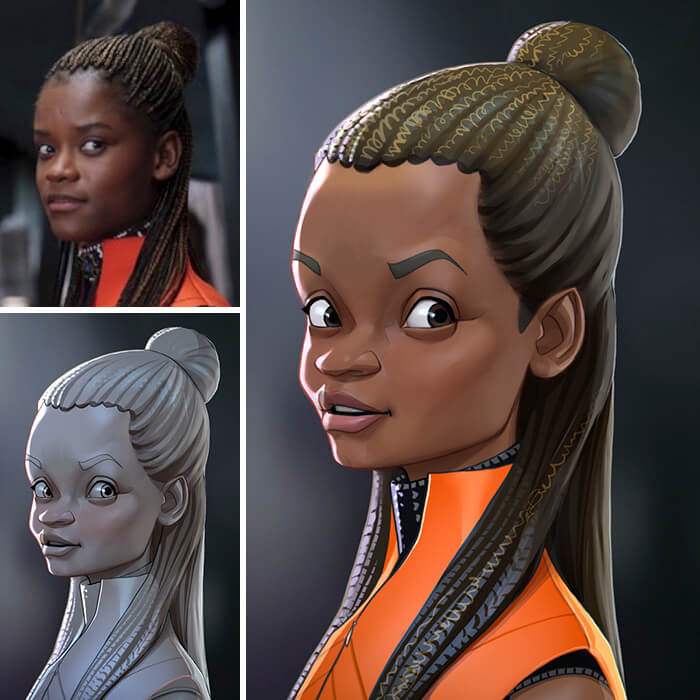 9. Zoe Saldana – Gamora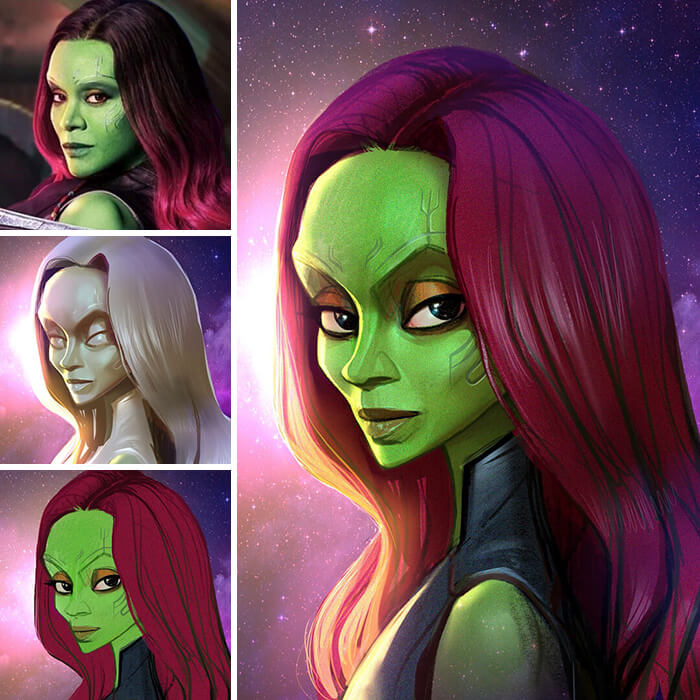 10. Thor. Chris Hemsworth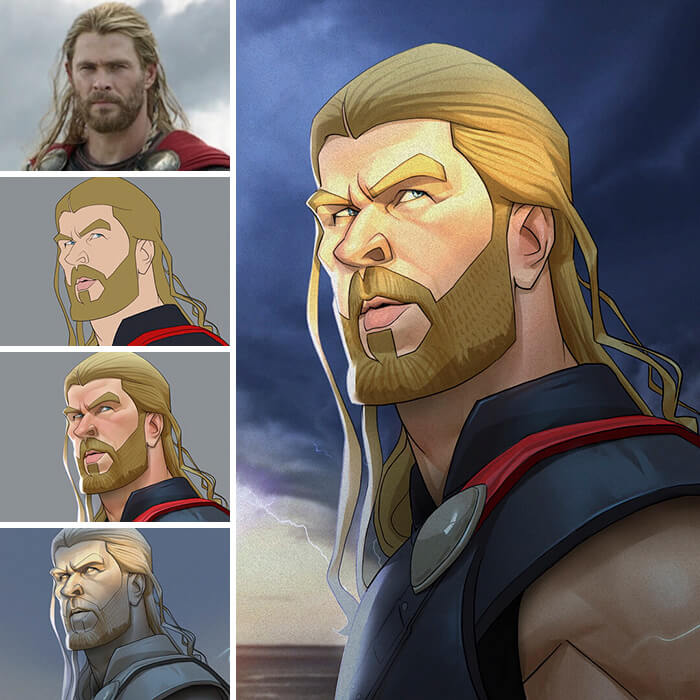 11. Scarlett Johansson – Black Widow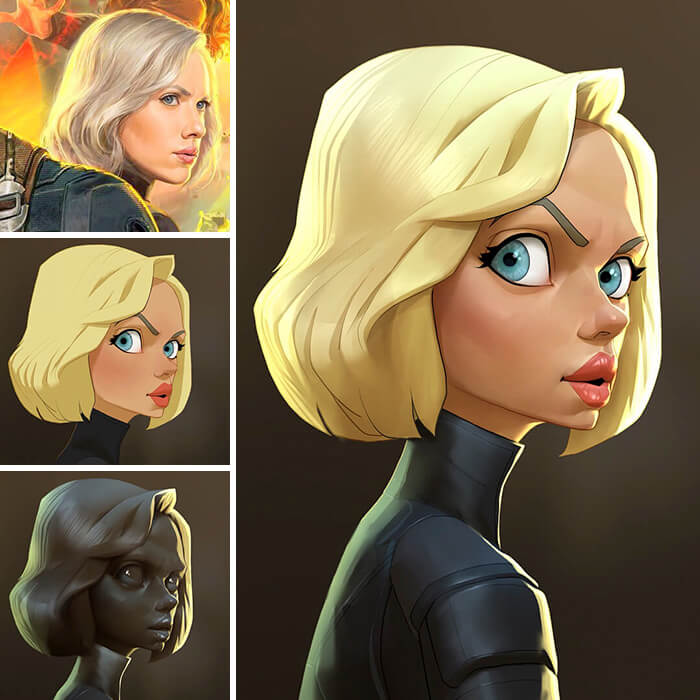 12. Michel B. Jordan – Erik Killmonger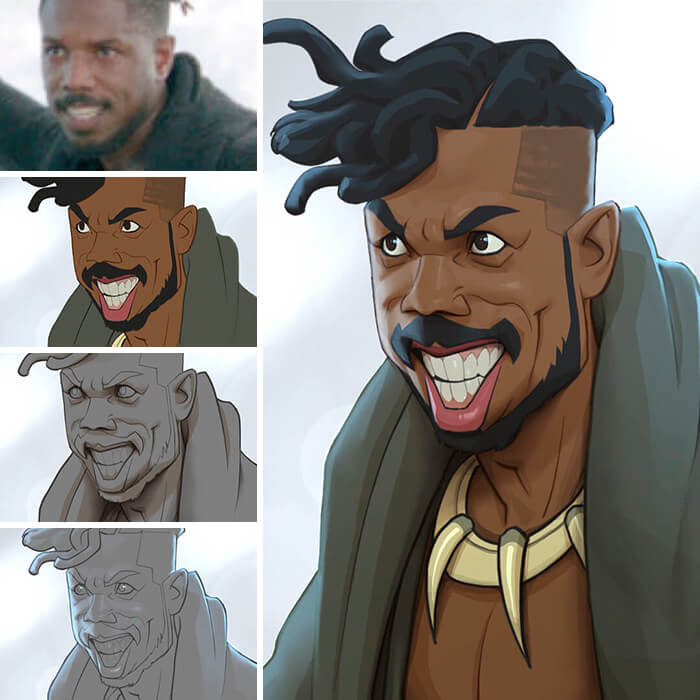 13. Another piece of Michael B. Jordan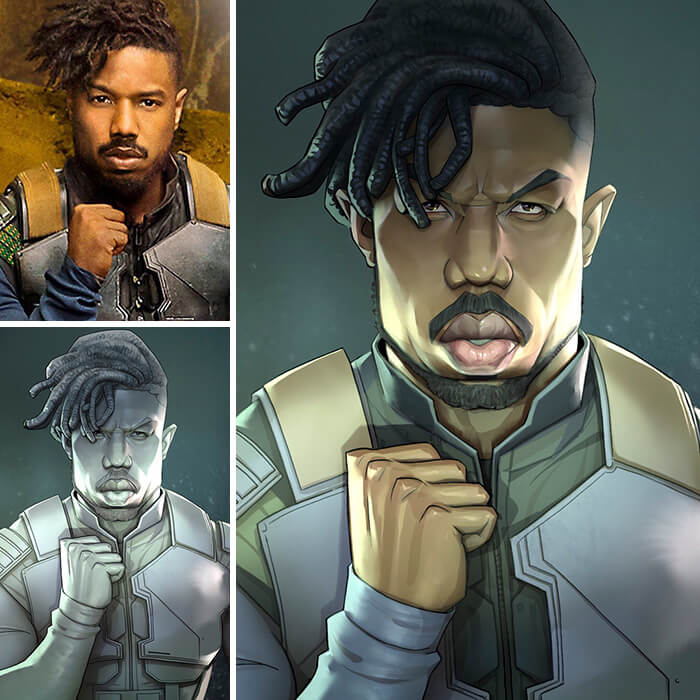 14. Gary Oldman as Winston Churchill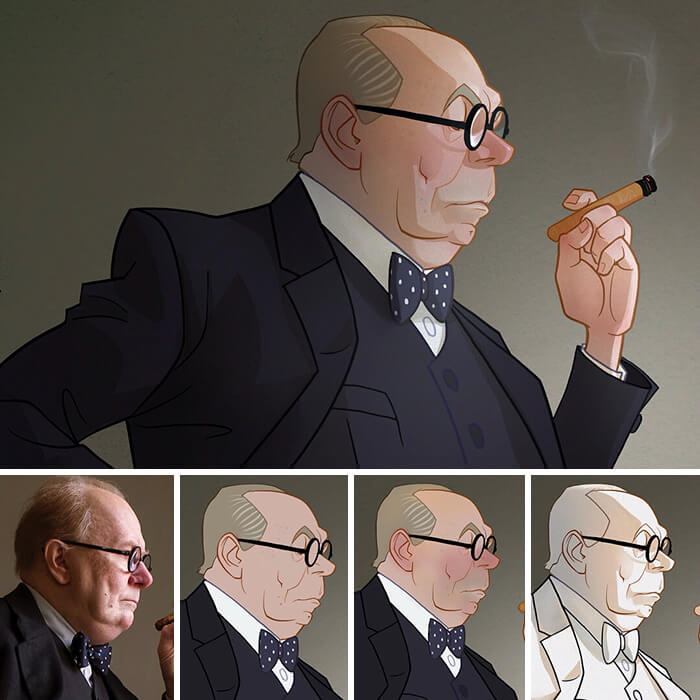 15. Chris Evans – Captain America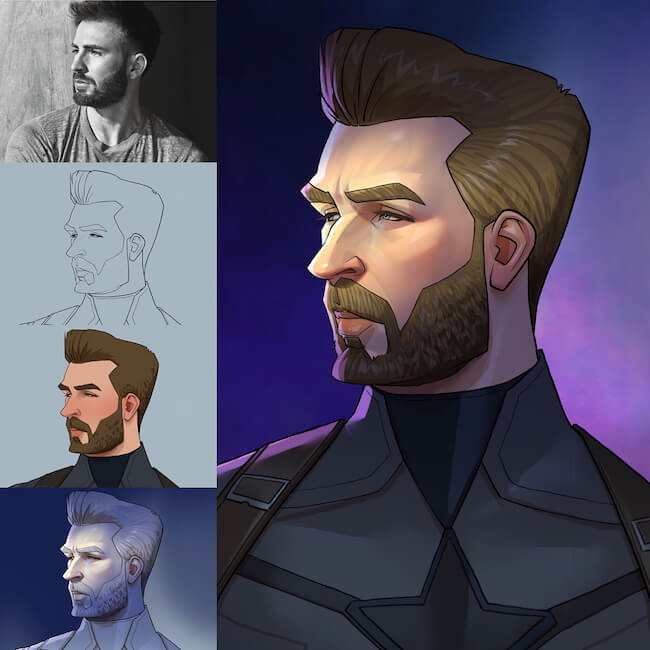 16. Groot.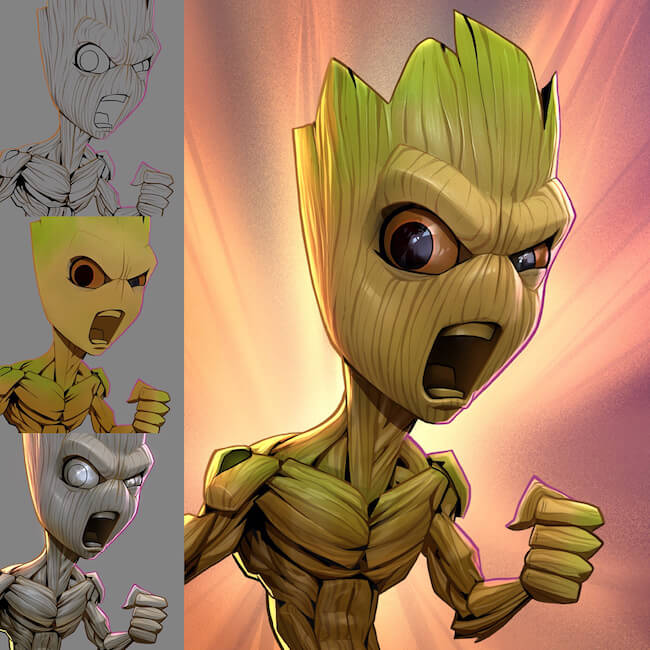 17. Chris Prat – Starlord