Something wonderful happened in Higashi Shirakawa, Japan recently – the victory of humanity and kindness over coldness and horror of war. World War II veteran Marvin Strombo returned an autographed Japanese flag that he took from a dead Japanese soldier at the front line, to the soldier's family seventy-three years after.
Sayoko Furuta, the sister of the soldier Sadao Yasue who died during WWII, has never gotten anything from her late brother, nor his dead body, until now. It meant a world to her and the rest of the family.
''I was so happy that I returned the flag,'' Strombo said. ''I can see how much the flag meant to her. That almost made me cry … It meant everything in the world to her.''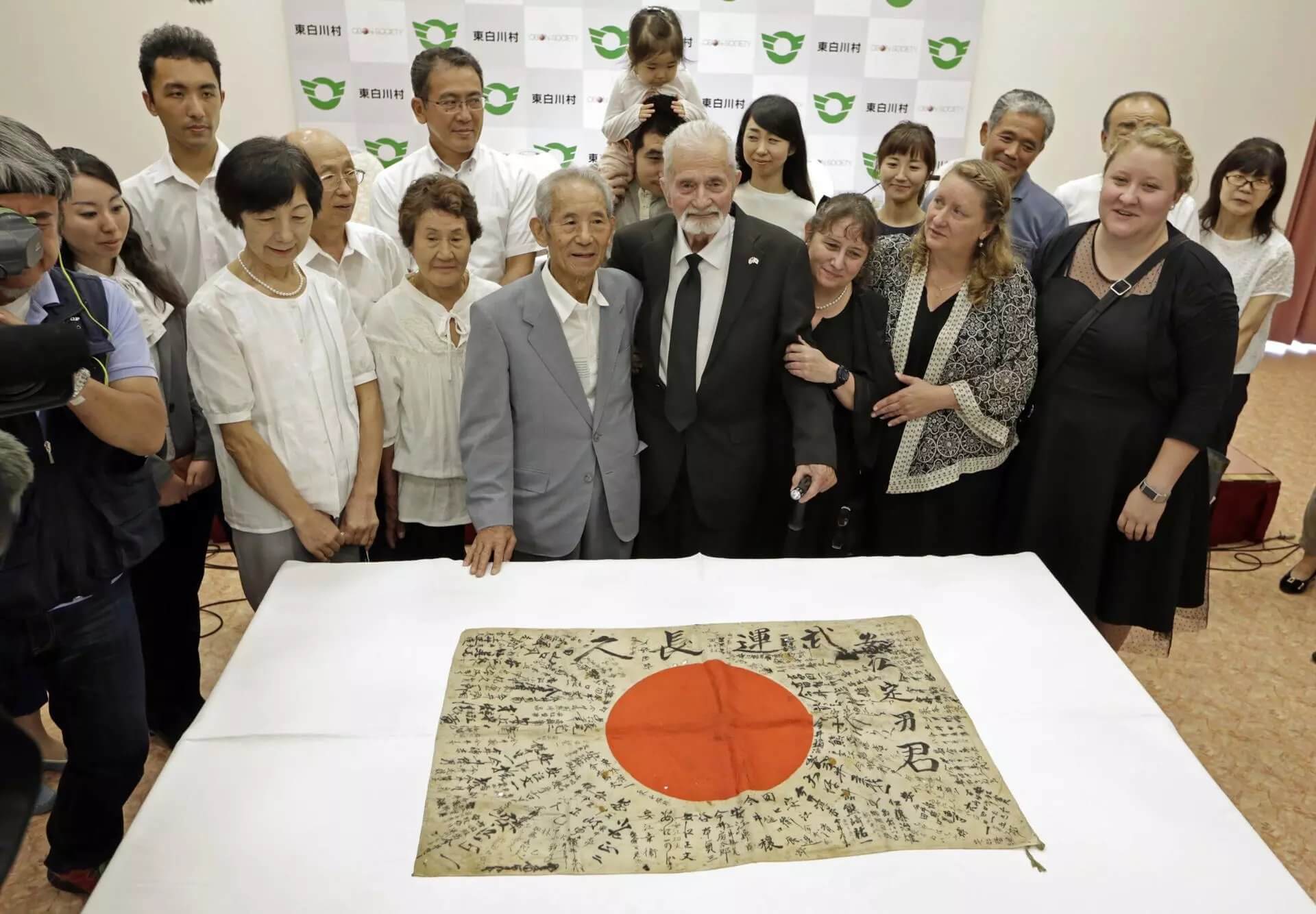 The flag's white background was filled with signatures of 180 friends and neighbors in this mountain village of Higashi Shirakawa, wishing Ya Sue's safe return. That's how Strombo found its right owners. The message written along with the signatures was – ''Good luck forever at the battlefield.''
Tatsuya Yasue, the younger brother of the late soldier, buried his face into the flag and smelled it. It brought up many memories.
''It smelled like my good old big brother, and it smelled like our mother's home cooking we ate together. The flag will be our treasure.''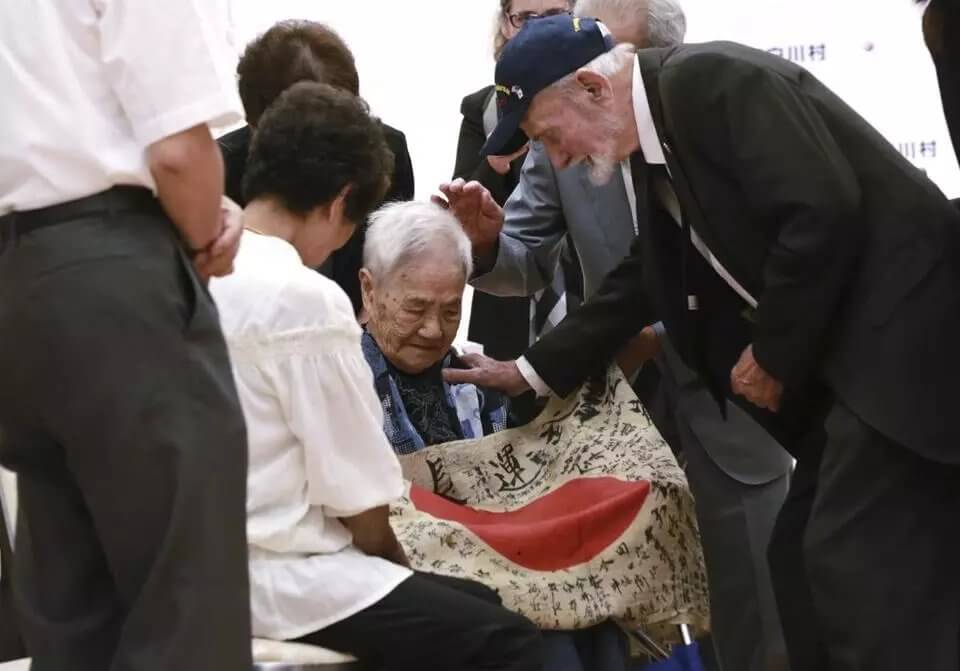 Unfinished story from WWII finally got its closure and brought relief to both sides, especially to the family of the late soldier. They knew no details of Sado's death until months after the war ended, when they were told he died somewhere in the Mariana Islands presumably on July 18, 1944, the day Saipan fell, at age 25.
Strombo also lost the feeling of guilt for taking the flag as a souvenir from the battlefield.
''That's all we were told about my brother. We never knew exactly when, where or how he died…It's like the war has finally ended and my brother can come out of limbo,'' younger brother of Sadao Yasue told The Associated Press.
''It means so much to me and the family to get the flag back and move on,'' it was a closure for Strombo and his family too.