I create baby bump paintings! Yup, this is what Carrie Preston does for a living. It might sound weird and even creepy that she gets to paint bumps all day, but to her ( and us too ) it's just beautiful and must be a very unique experience.
Carrie Preston is a mother of two herself based in Cornwall and she has a Ba Honours degree in Early Childhood studies, she admits that both art and children's welfare are her passions so being able to create spaces where children can develop and explore is the perfect mix for her.
A baby bump painting can take around two hours to complete from start to finish, the best part about it is that the future mother to be can just sit and relax while her favorite design is being brushed on her cool bump. Little cool secret is that the feeling of the cold brush strokes on the mother's belly usually follows with the baby kicking a little bit during the session, which makes this whole experience even more personal and meaningful both to the artist and the mother. When the bump piece is ready, Carrie takes a picture so that they both have a cool keepsake to store.
Carrie says she loves the fact that every bump painting has a story behind it, she already created more than 130 baby bump paintings and all the mothers really loved the experience. This cool and unique occupation allows Carrie to both be a mom and work from home while earning a living and she loves every minute of it. No doubt that the pregnancy period in a couple's life is a magical time and Carrie believes that if there's something unique and creative you can do to enhance this experience and make a lasting memory, you should do it with out hesitation. More info: Website | Facebook
1. Baby bump painting of a crushing wave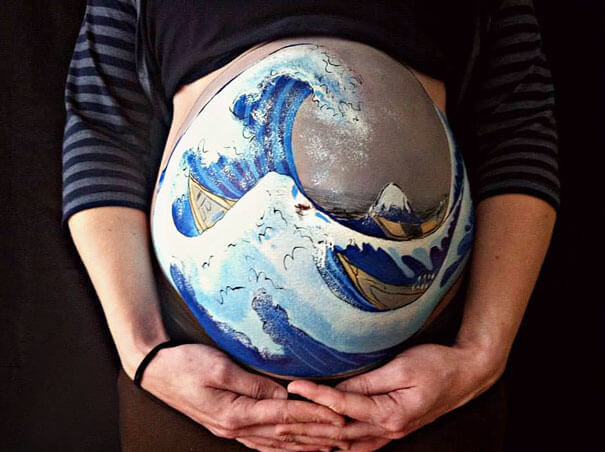 2. This is little Joey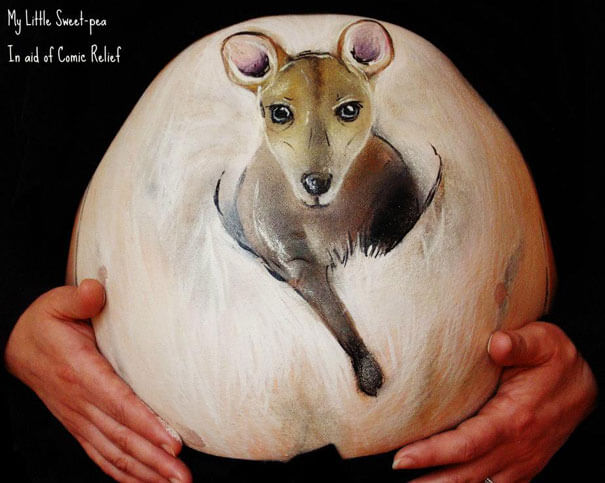 3. Adventure is out there.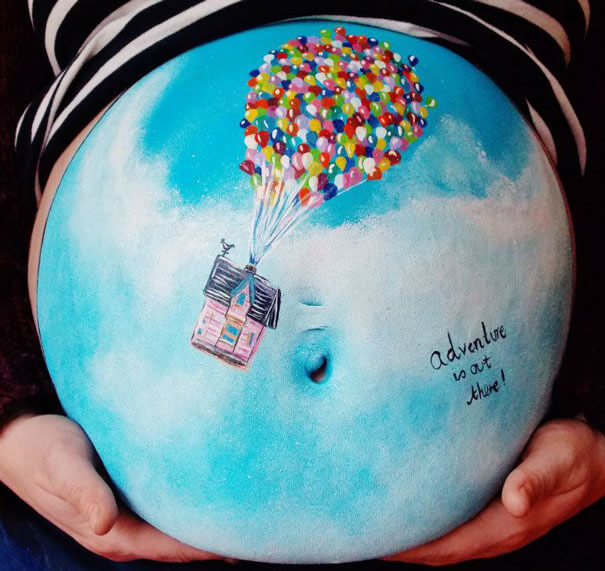 4. My little pumpkin, this is actually my favorite of all the baby bump paintings.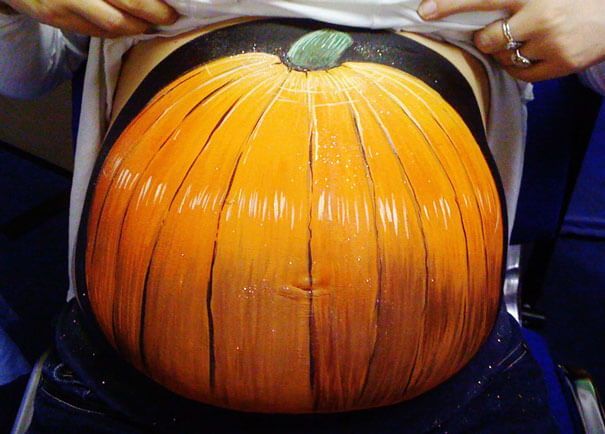 5. Creative fish bowl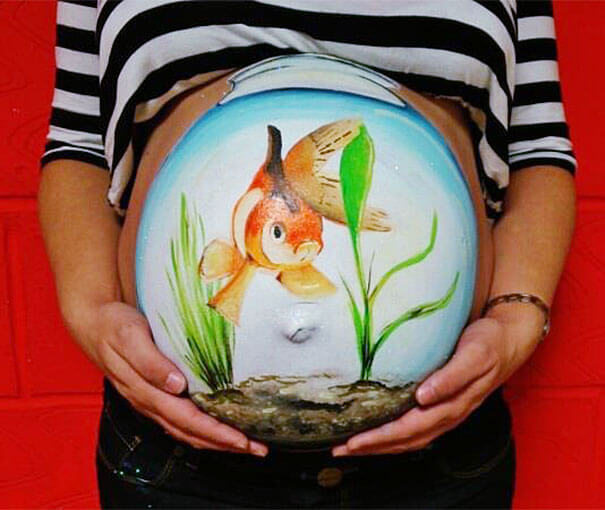 6. Monsters Inc characters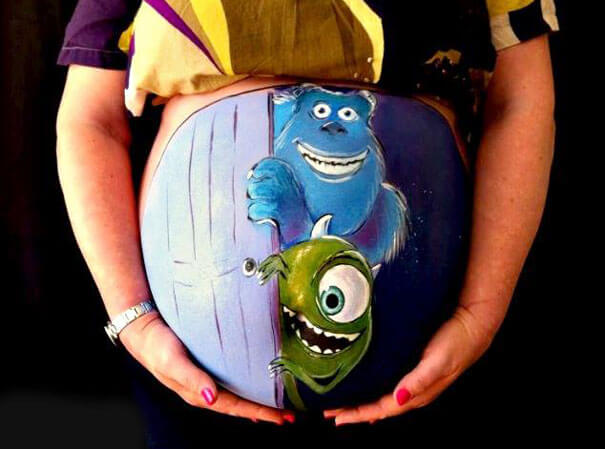 7. Twins waiting for the world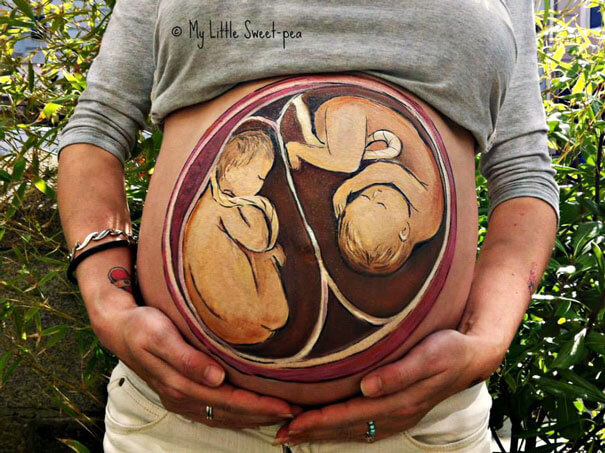 8. E.T for the movie fan mom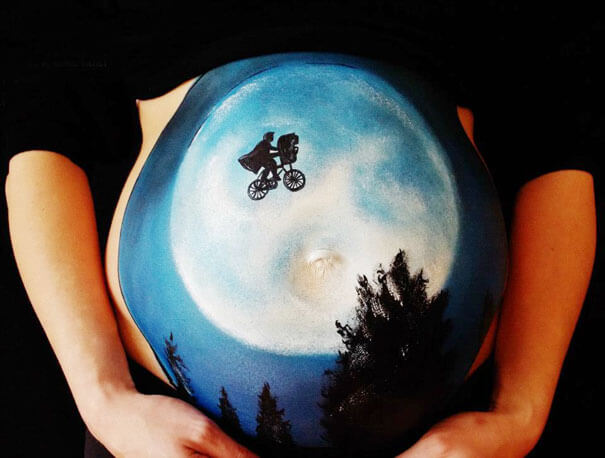 9. Perfect Easter present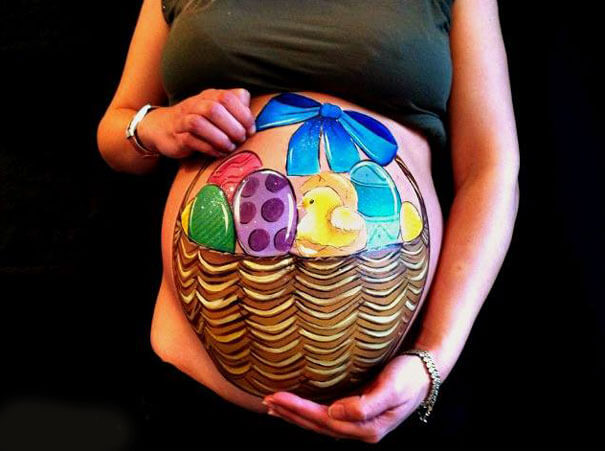 10. We are all just a blink in the eye of the universe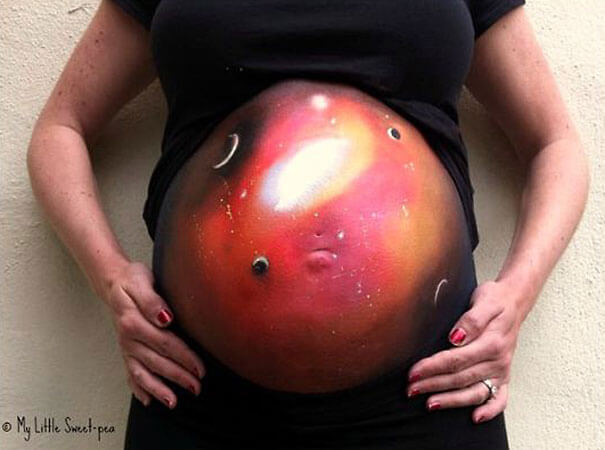 11. Incredible little mermaid bump painting
12. I have a present for you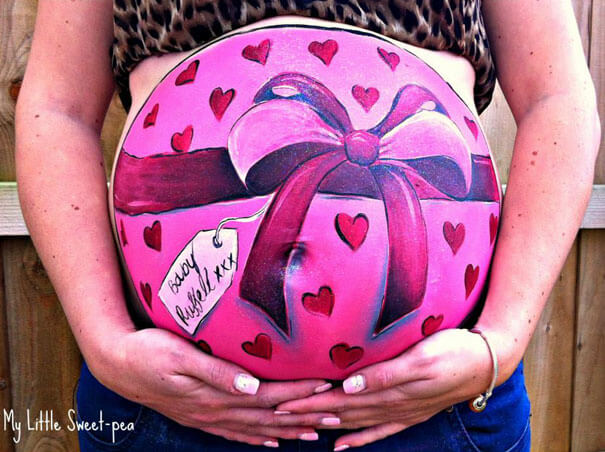 13. The stark beginning life to the world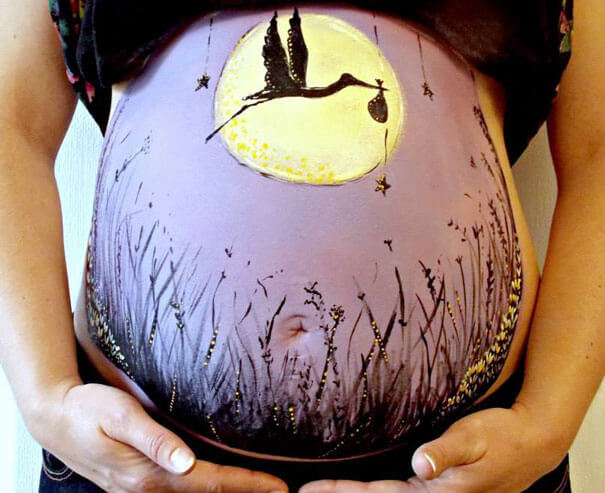 14. Dumbo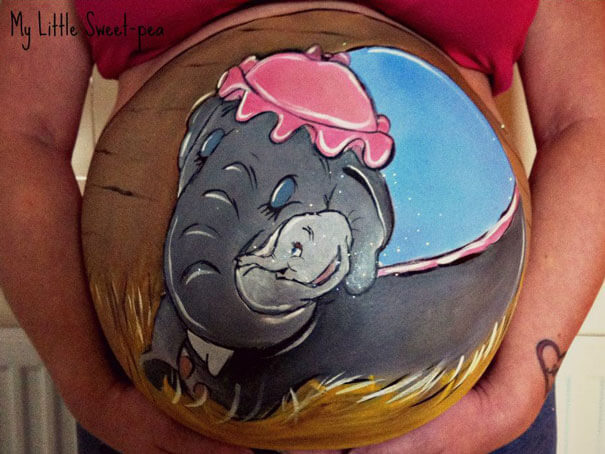 15. Sweet strawberry cupcake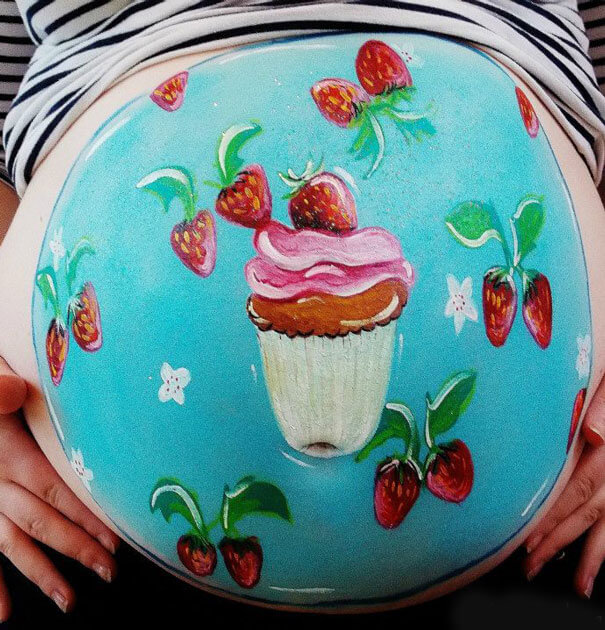 16. My little Totoro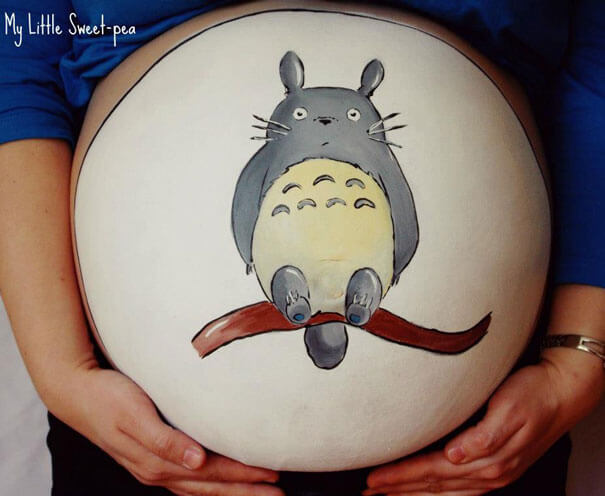 17. Love you forever ( or until the cows come home )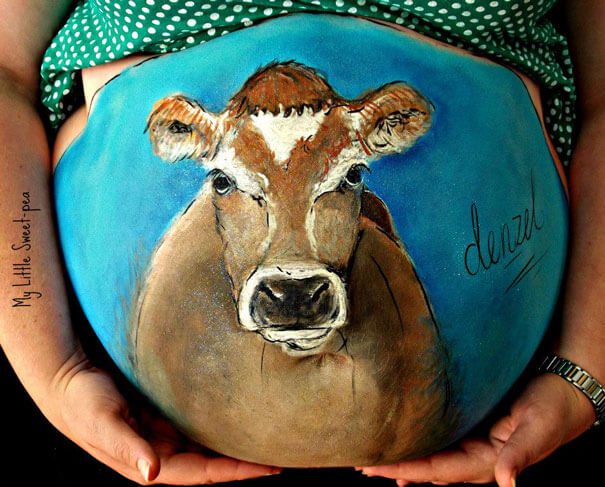 18. Fairy tales pregnancy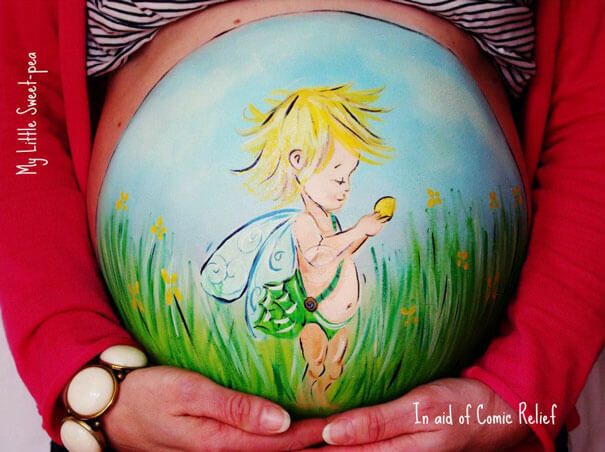 19. I just love this one! Best baby bump paintings ever!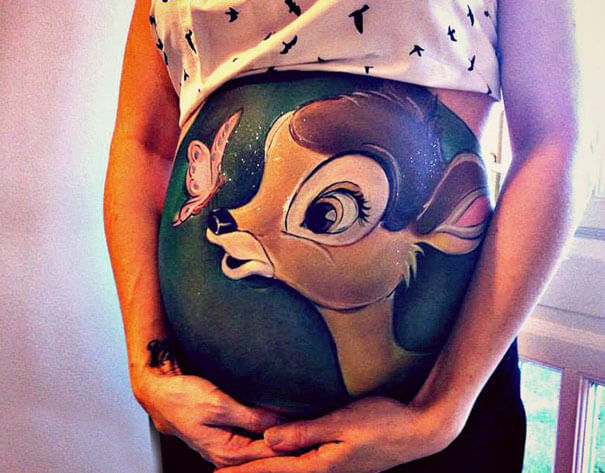 20. You want some sweet honey with that child?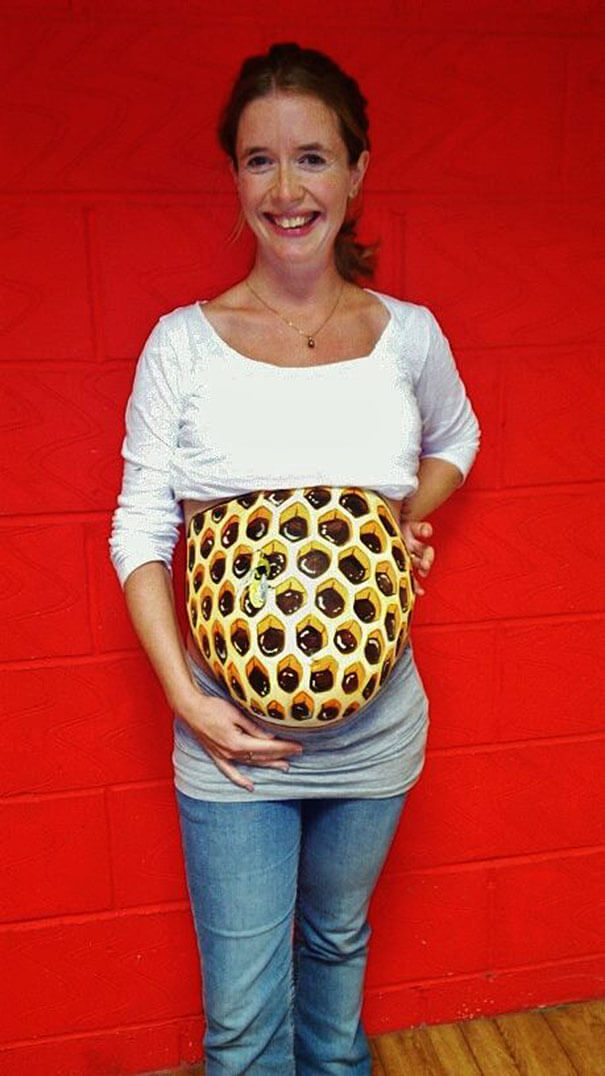 21. This one is by Sam Mcbratney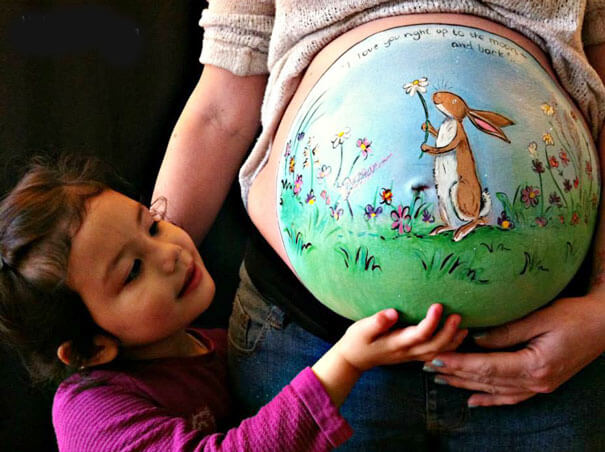 22. Going on a family road trip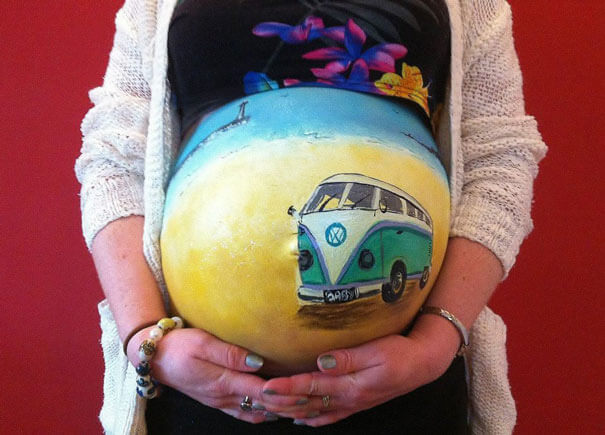 23. My little apple
24. Tiny turtle ( maybe a ninja? )