One of the most common dreams among kids probably is becoming a pilot when growing up. That is something that didn't change for a very long time and today, thanks to the social networks kids can see first hand how doing this exciting job actually looks like and as you're about to see, it's truly worthy of dreaming.
34-year-old Christiaan van Heijst, Dutch senior first officer, and cargo pilot flies the Boeing 747-8 and -400 Freighter. Besides being a fantastic pilot Christiaan is a very successful blogger. He takes photos from his workplace – cockpit and share them via  Instagram (he has more than 58,000 Instagram fans so far) and writes about his experience on his blog.
Breathtaking views of sunrises, northern lights, thunderstorms and many other incredible phenomenons are sights he is able to see often while doing his job. Scroll down the gallery to see some of the insane things he has experienced from 37,000 feet in the air.
" Zodiacal light is a faint glow that is sometimes seen at twilight when the sunlight is scattered in the interplanetary dust between the sun and the earth," the pilot explained.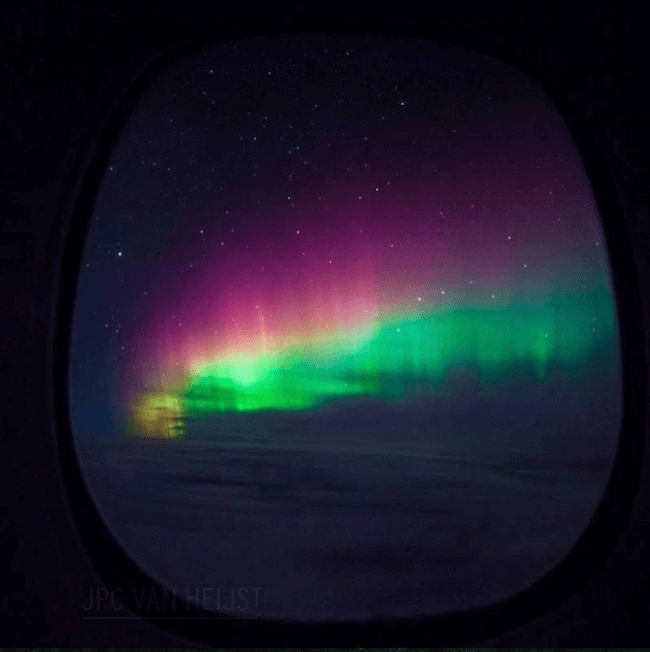 " The bright light bulb ahead is the city of London, with the cities of Oxford and Aylesbury passing underneath, while Cambridge is in the far left corner."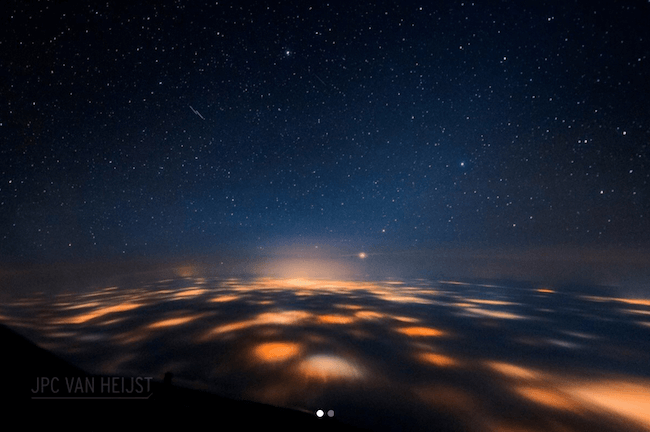 When you live your dream spectacular views like this are a common thing.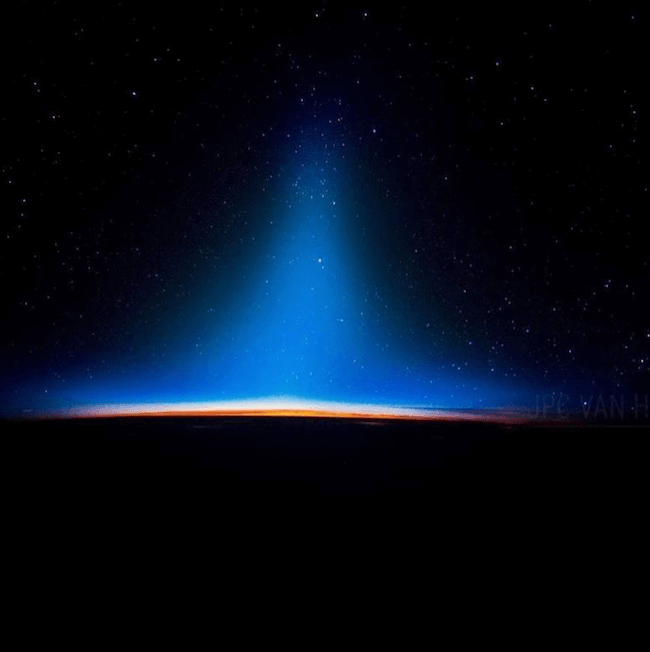 " The green glow on the right is known as earth glow, not to be confused with Aurora (or Northern Lights). It's actually a faint glow that is being produced by the oxygen in our own atmosphere and not a side effect of the sunlight or radiation. Sometimes visible to the naked eye, but you'll to find a place with a little light pollution as possible."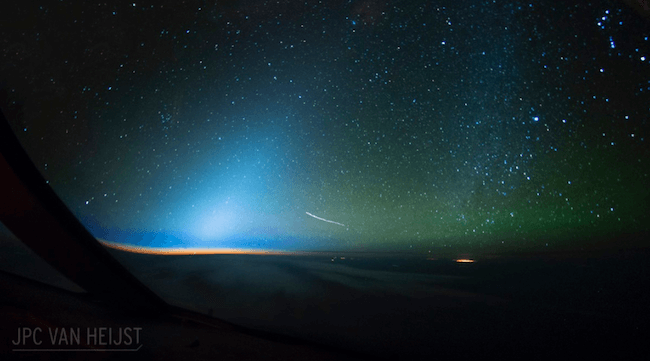 34-year-old Christiaan van Heijst, Dutch senior first officer, and cargo pilot at his workplace.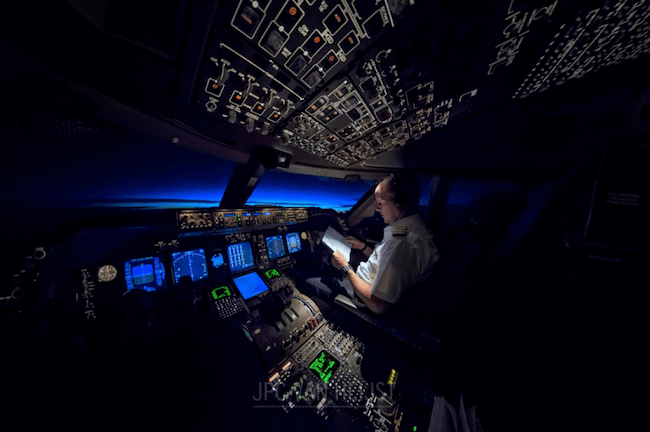 " Every now and then all the conditions are just right for the most amazing shots from the cockpit."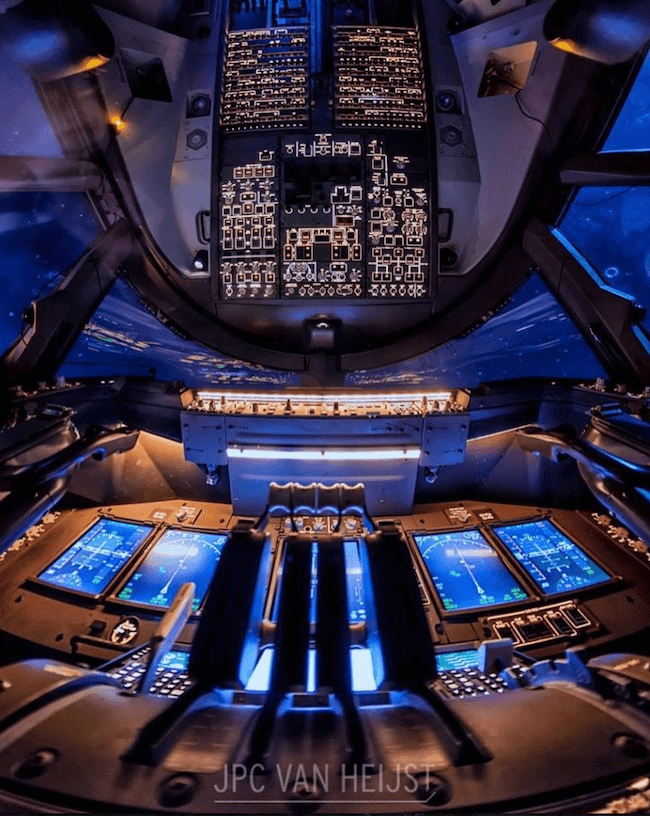 Keep scrolling for more spectacular views from the cockpit.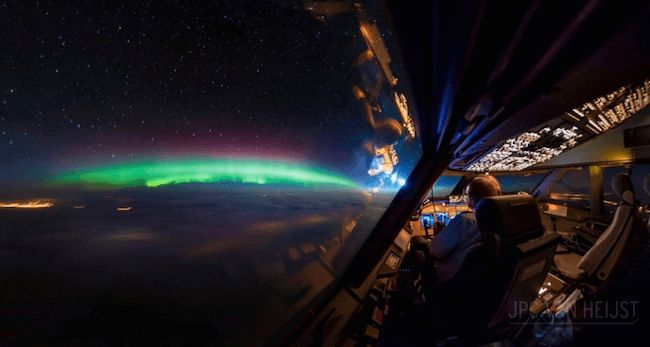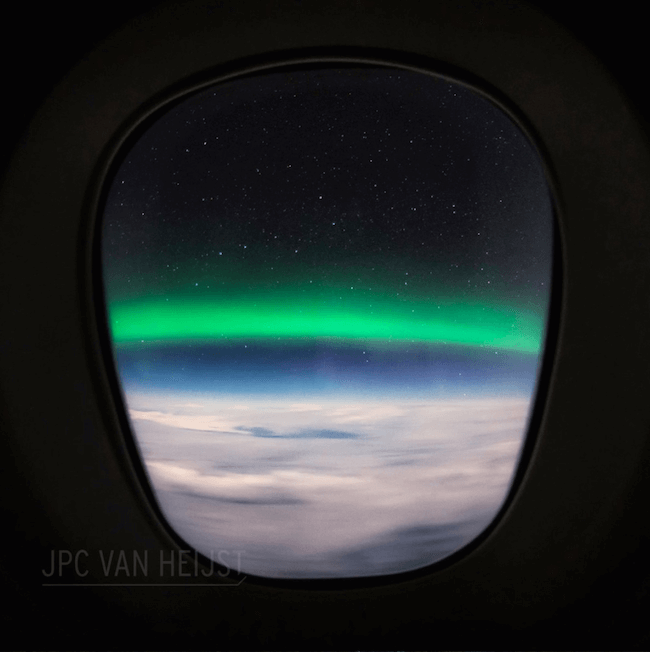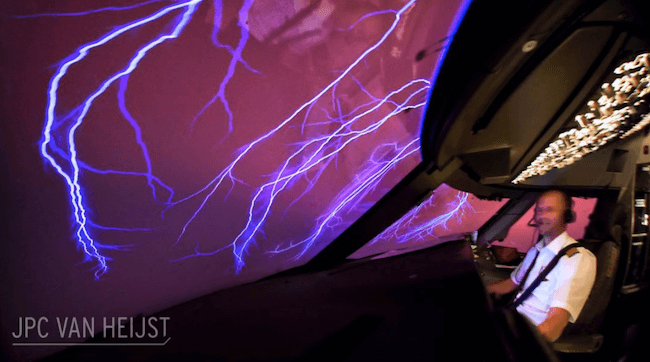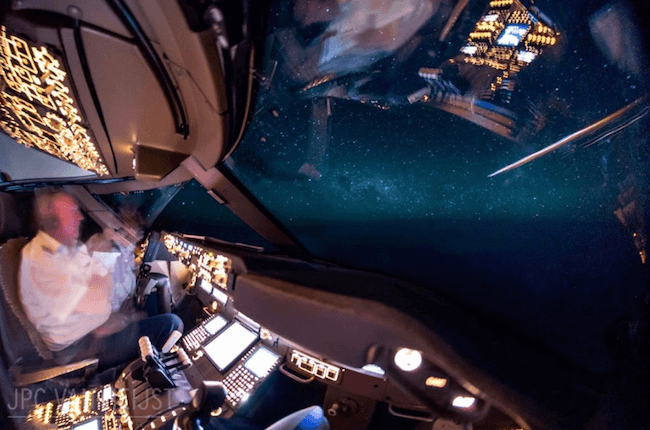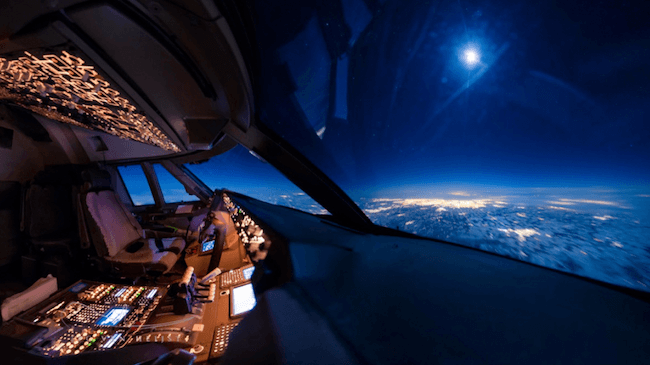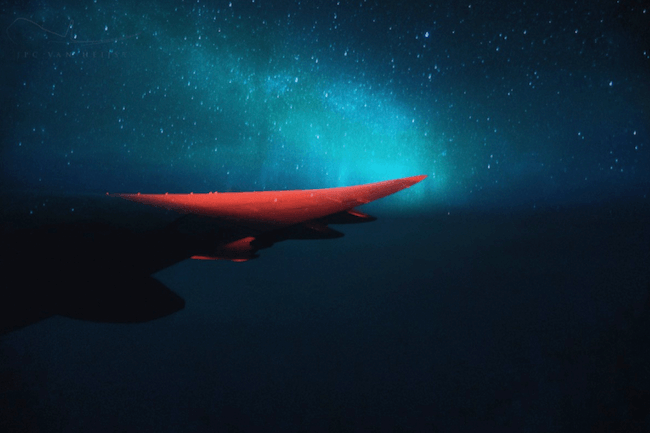 Source: businessinsider