This eclipse will combine three pretty rare lunar events: a blue moon, a supermoon and a total lunar eclipse. 
It will be the third in a series of super moons, when the moon is at its closest to earth on orbit, also known as Perigee.
Areas that will see the event the best are: Asia, Australia, Pacific Ocean and West Coast of North America.
The last time anyone saw a super blue blood moon was in 1982 and was only visible in the eastern hemisphere. For the western hemisphere this event was last seen in 1866.
Keep your eyes on the sky this Wednesday because you're about to see a rare "super blue blood moon" like you've never seen before. Well, if you are 151 years old, this might be the second "super blue blood moon" that you will see, but we doubt anyone could live this long.
Anyways, we are super-excited, but what is this "super blue moon" actually? It is what happens when the second full moon in a calendar month (known as "blue moon") occurs at the same time as a super moon. A super moon is called the moment when the moon is at perigee and about 14% brighter than usual.
So, short things short, it is a result of a blue moon occuring at the same time with a super moon and it is also combined with a blood moon. A blood moon happens during a lunar eclipse when the moon takes on a reddish hue because it sits in Earth's shadow. Everybody got that? Great, let's move on.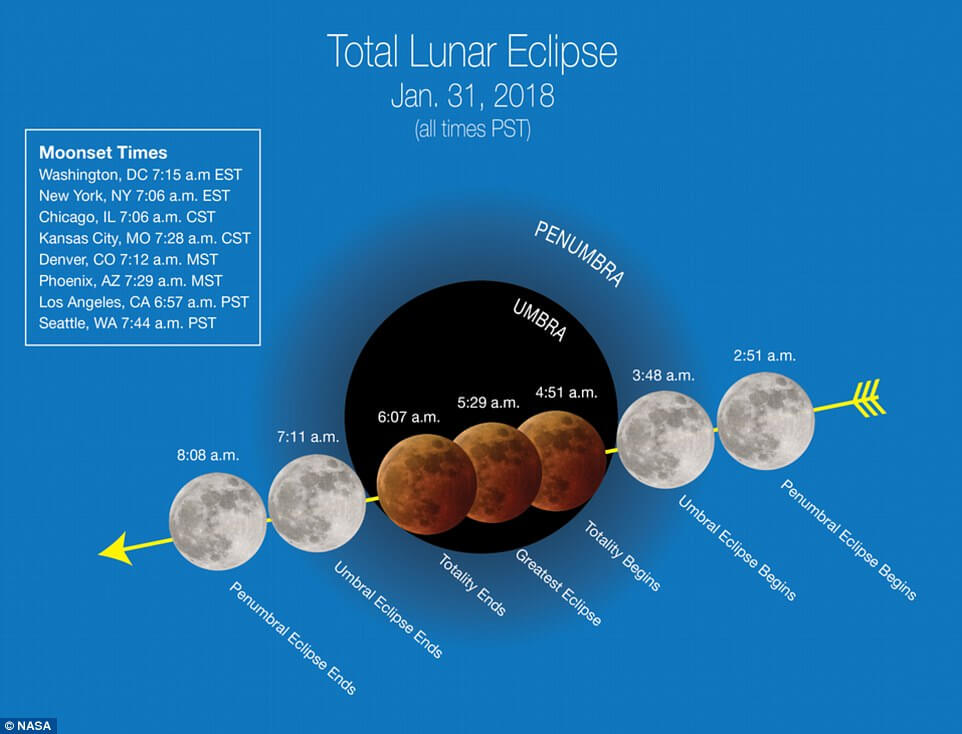 [the_ad id="71925″]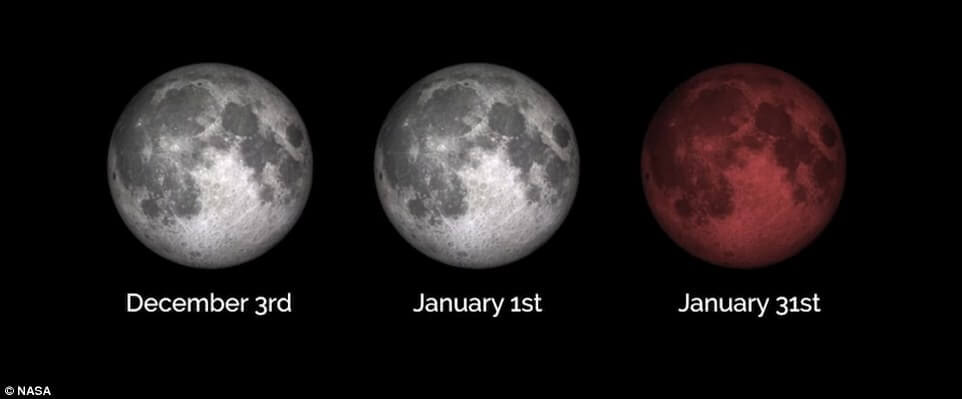 Not all the globe is lucky enough to see the super blood blue moon. Only those living in North America, Asia, the Middle East, Russia and Australia will be getting the best view of this incredible lunar event. It will last about one hour and 16 minutes.
North America, Alaska, Hawaii and Canada will see it before dawn, on January 31st.  Those living in the Middle East, Asia, Easter Russia, Australia and New Zealand will experience it in the morning. So, plan your day carefully.
You have to see it!  'So your best opportunity if you live in the East is to head outside about 6:45 am (11:45 GMT) and get to a high place to watch the start of the eclipse—make sure you have a clear line of sight to the horizon in the west-northwest, opposite from where the sun will rise,' said Dr Johnston, program executive and lunar blogger at NASA Headquarters in Washington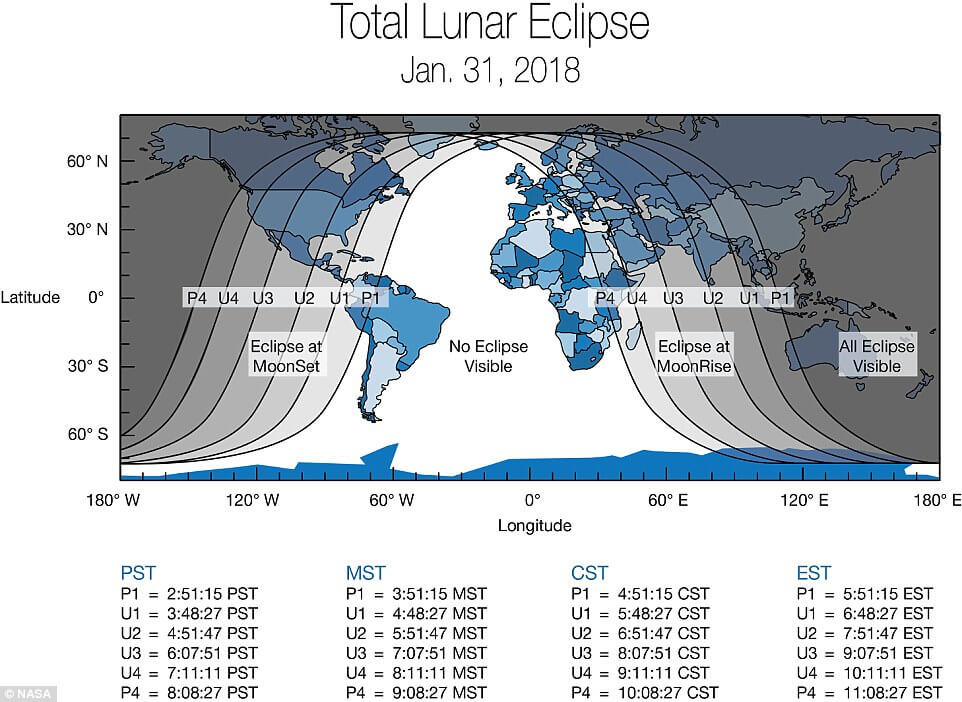 Until it starts, here are a few pictures of what to expect from the super blue blood moon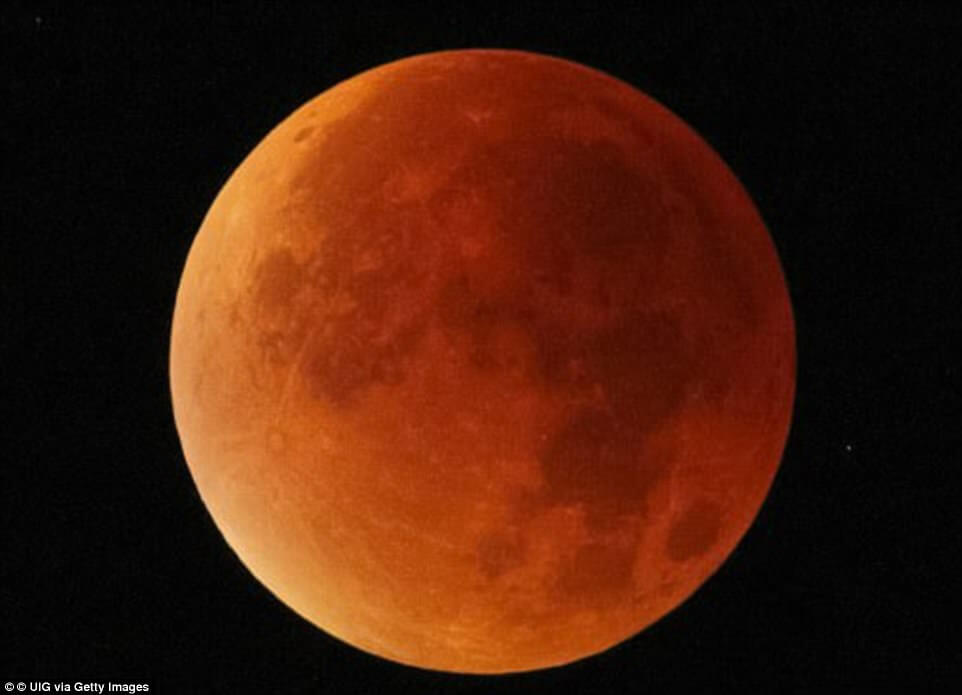 The stages of the blood moon eclipse 

[the_ad id="71924″]
Eclipse at moonset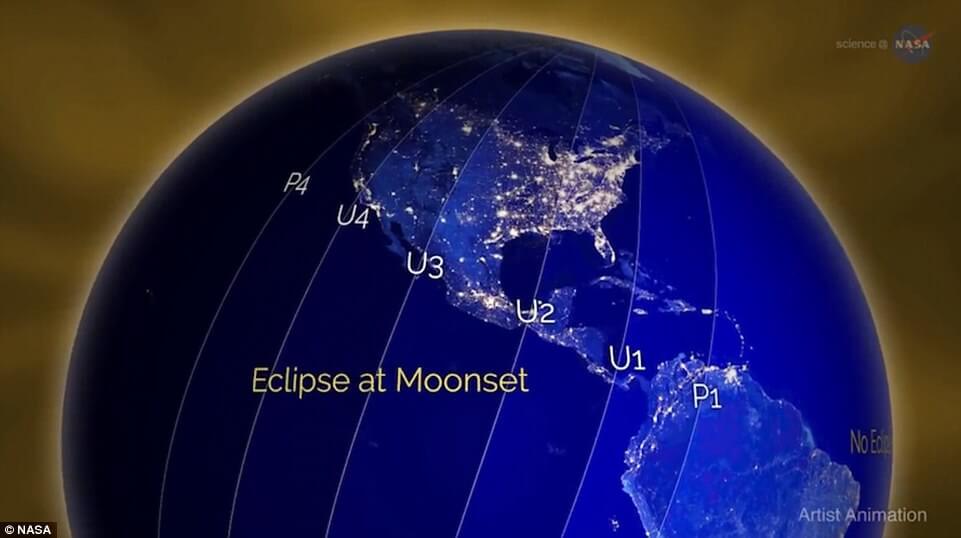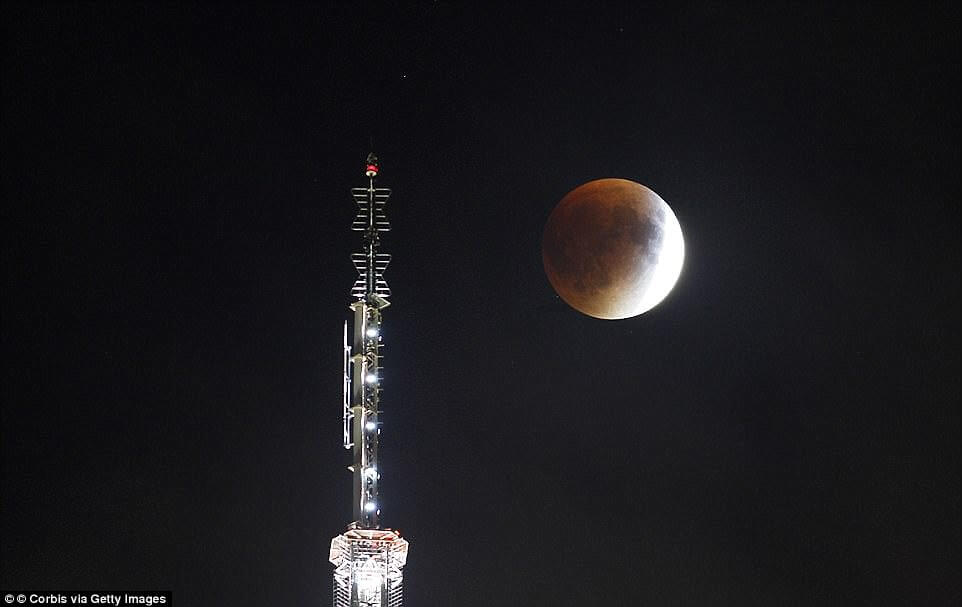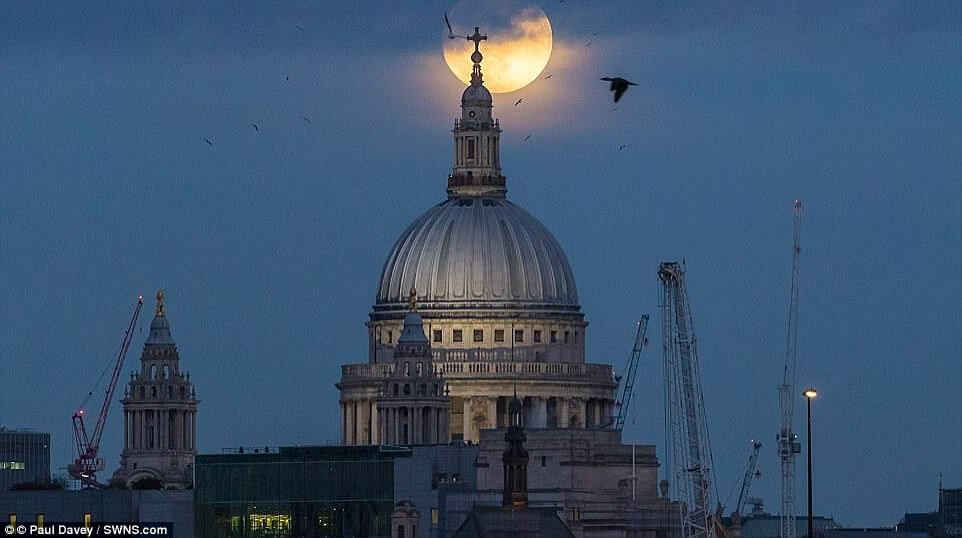 If you are unable to watch this rare event – you can watch a live stream here
H/T: dailymail