Okay, this is a love at first sight! These Waffle Pops are looking just like they're coming from a fairytale or a movie similar to Charlie's Chocolate Factory. And probably they are as delicious as they look like, so I want one Waffle Pop on a stick right now! Don't you?!
These amazing looking sweets are created by the California-based company Sweet Combforts. A honeycomb-shaped waffle on a wooden stick is filled on the top with untraditional add-ons when it comes to waffles – sprinkles, crushed cookies, and marshmallows… Mmmmm… Yummy! These untraditional add-ons and wooden stick give an all new awesome look to the good old waffle making it stand out in the beautiful kingdom of sweets.
Sweet Combforts recently made its grand debut at the Coachella Valley Music and Arts Festival with their newest product. If you missed this and you're sorry, you'll have a chance this month to grab these delicious sweets at Trade Food Hall in Irvine, California. Anyway, it's a good thing to follow guys from Sweet Combforts on social media and see how the story of a Waffle Pops is developing. And who knows, maybe soon they're going to surprise their followers with a new even better innovation in a world of sweets but, you will agree, this one is hard to beat.
More info: Sweet Combforts Instagram | Facebook
Waffle Pops – a waffle on a stick filled with crushed cookies, and marshmallows.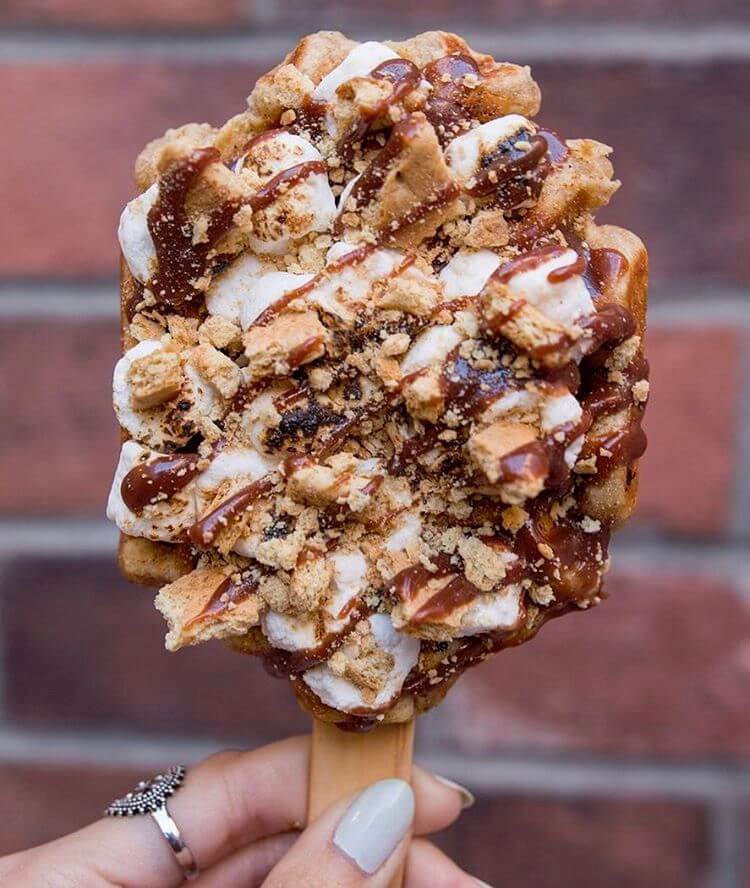 Mmmm…Yummy! sprinkles add-on this time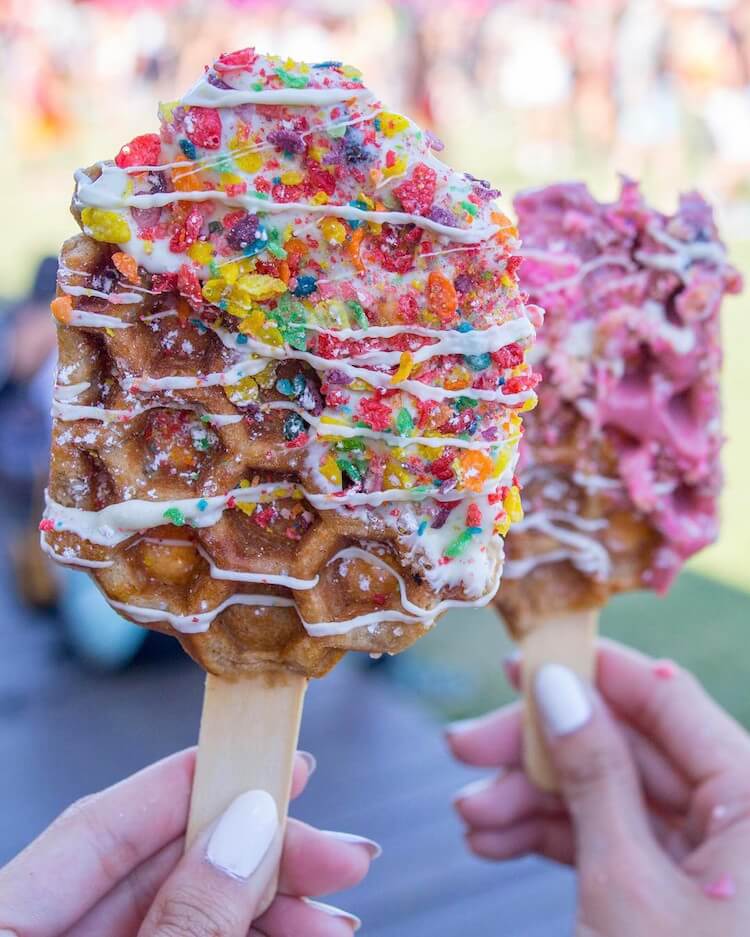 Don't you wanna take a bite of a Waffle Pop?!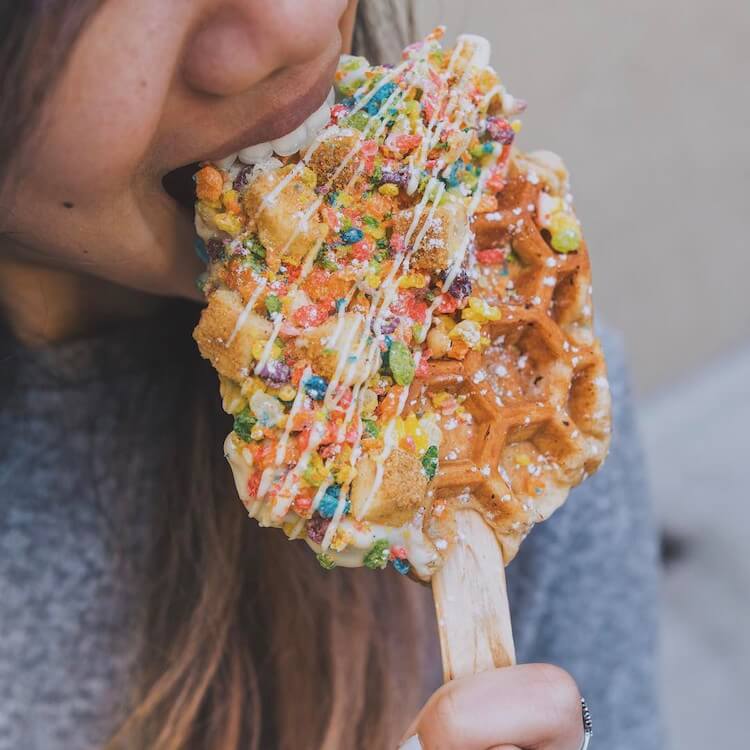 Best of all: no sticky hands!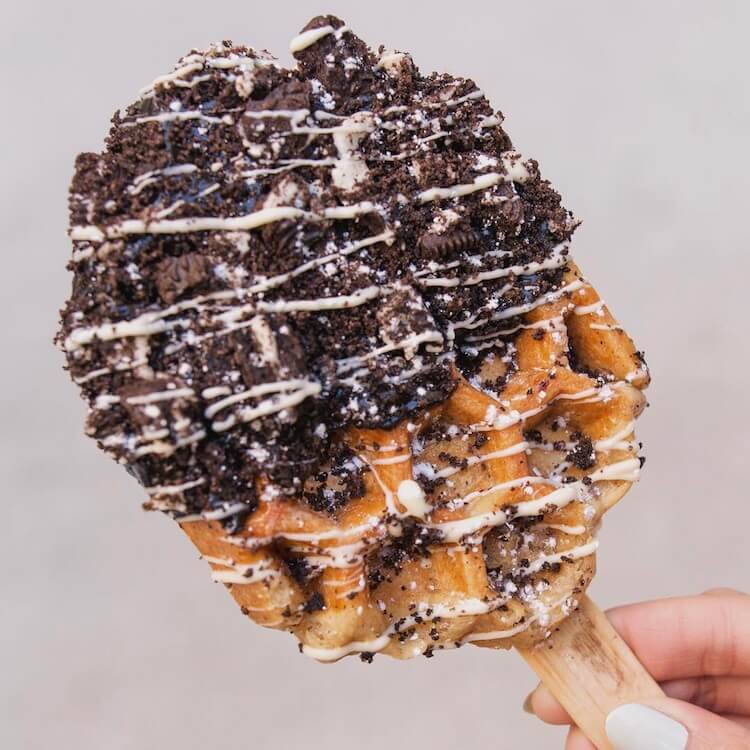 Let your imagination play with all the combinations…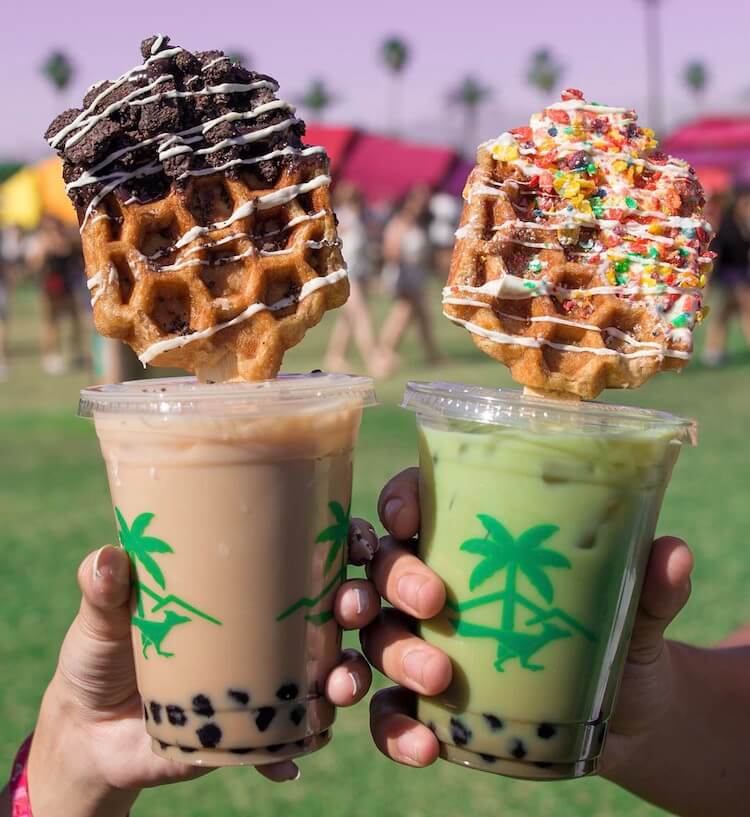 OMG! Strawberries and white chocolate … this is getting ridiculously good!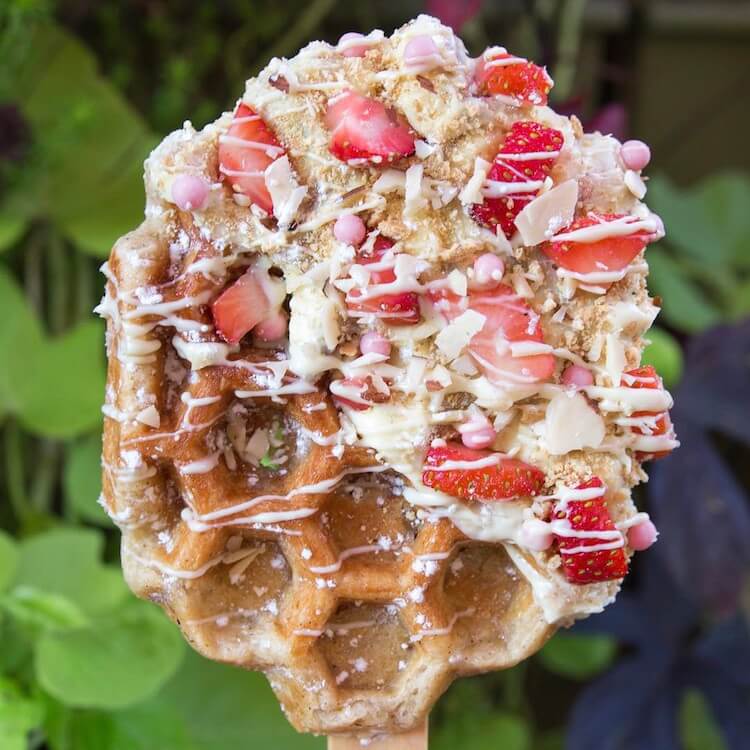 Scroll for more delight! (pay attention to possible drooling)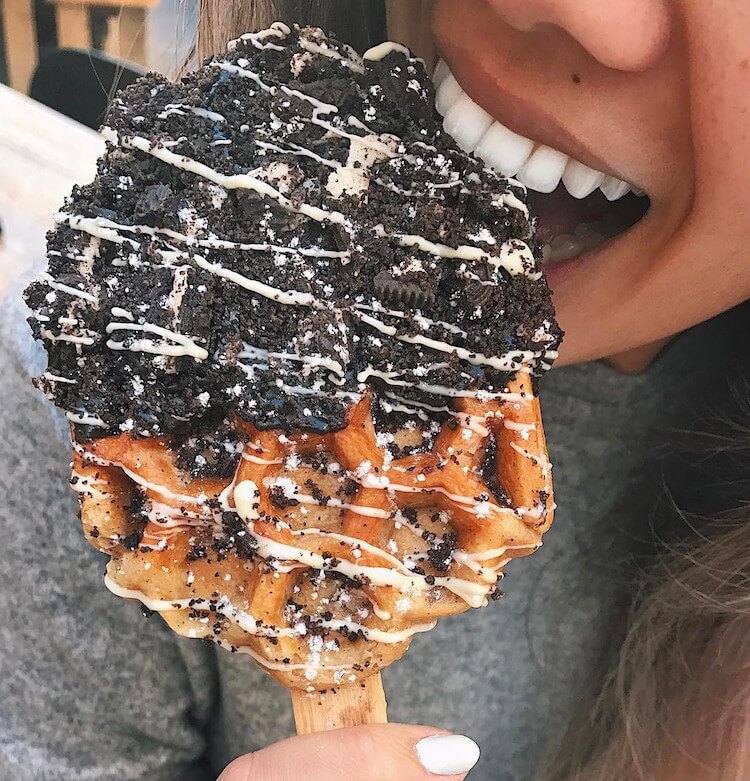 So many colors and tastes, so little time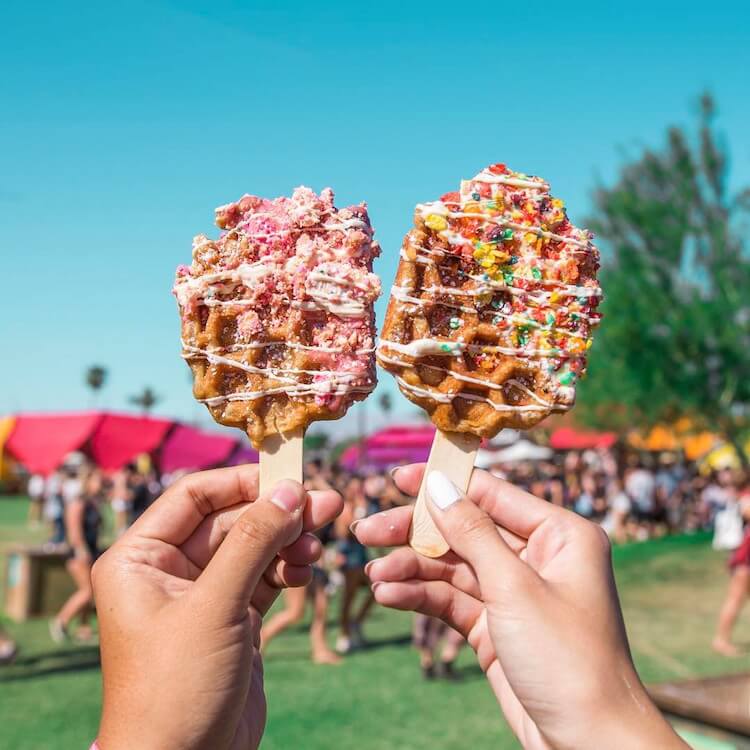 Honeycomb shaped waffles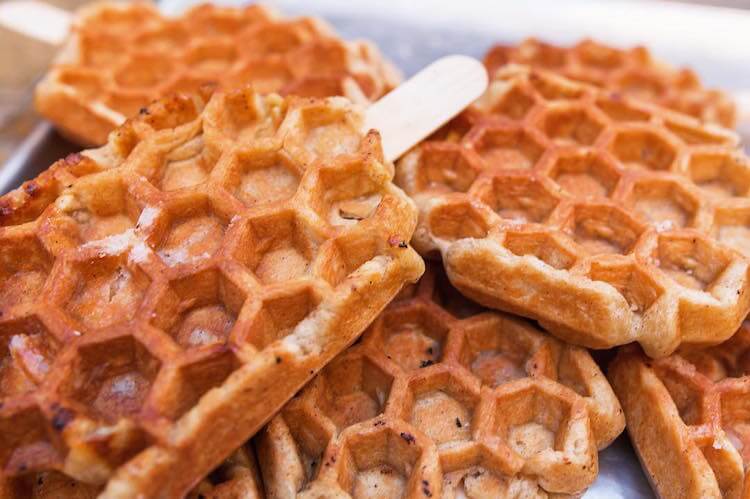 Dipping it in ice cream
This is too much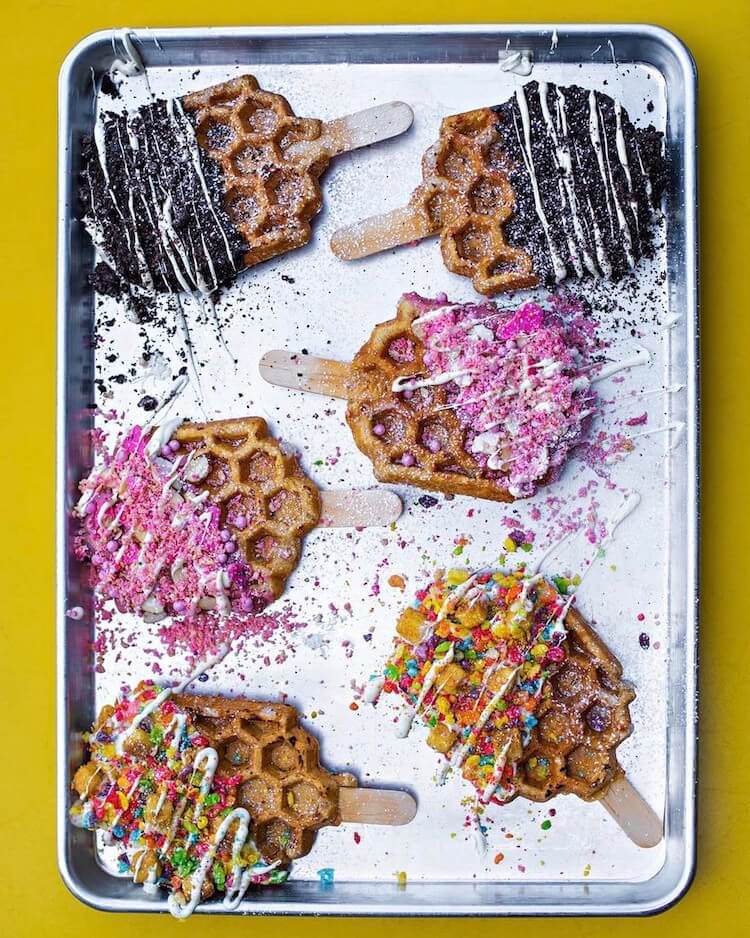 Beautiful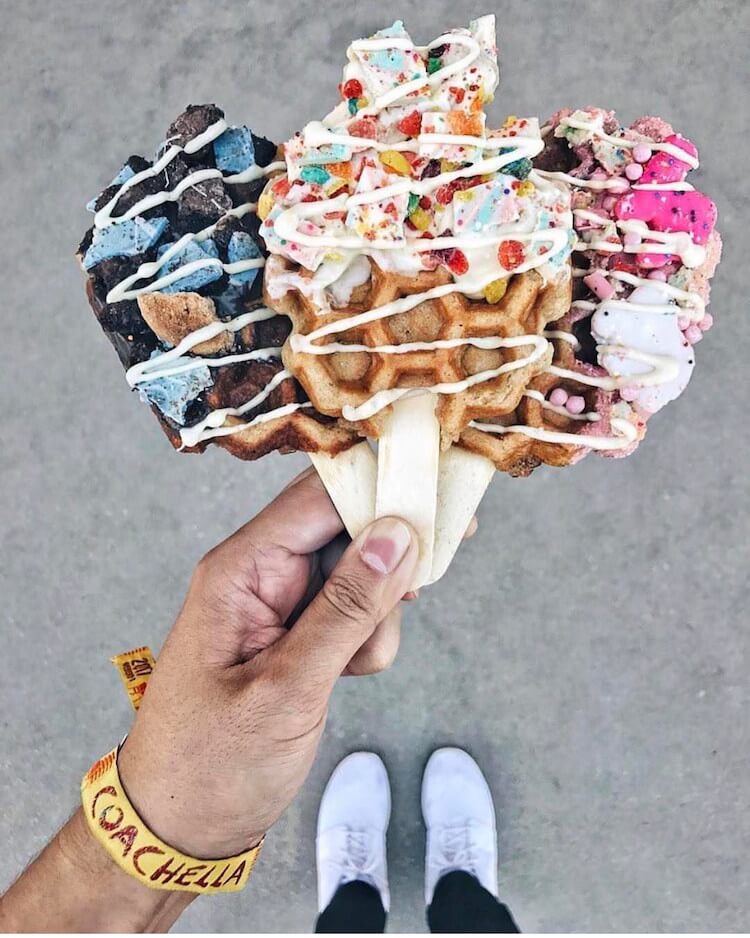 Make sure to alarm your friends about the existence of the Waffle Pops by sharing this post.