Water is one of the hardest things to paint and have it be realistic. When we look at water we don't think about all the different colors that are there. It's baffling how something can seem so clear and simple but be so beautiful. But this artist has put a lot of time and effort into bringing water to life on canvas.
Reisha Perlmutter spent a lot of time near the ocean while she was growing up. It's her memories of the rippling water and light refracting through it that inspires her. In her newest series, AQUA, she's painted women submerged in water. These images are almost angelic.
Perlmutter studied Fine Arts at institutions all over the US. But it was her residency in Italy that brought her passion back to the surface. The most important part of each piece is light. Without light, the water would take no shape. It would be plain or even dark.
Take a look at these paintings from her AQUA series. Let us know what you think in the comments section.
Perlmutter was influenced by growing up near water, she was amazed by the lights and ripples in the water and now she created these amazing hyper realistic paintings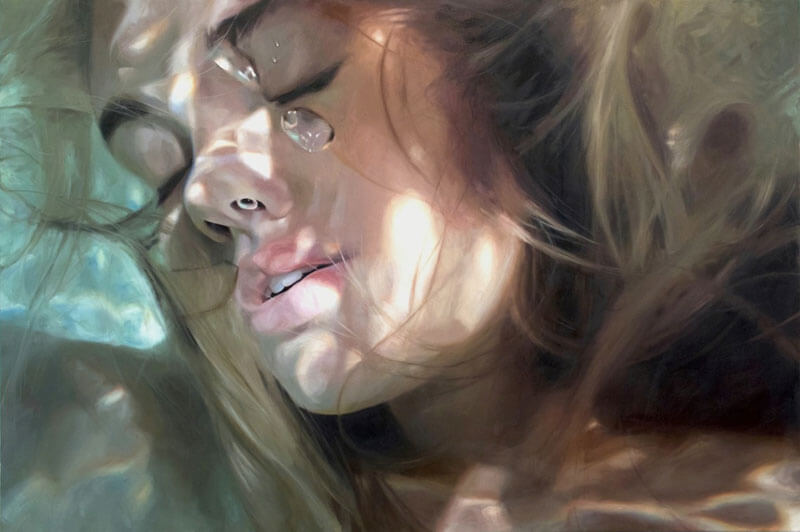 In the series called AQUA she showcase women submerged in water, her perfect use of light, shadows and color combinations gives the work a peaceful look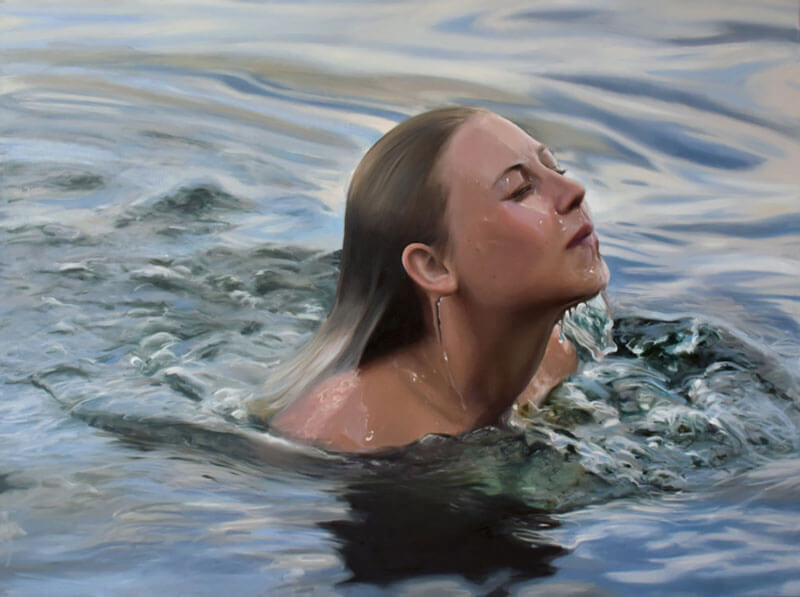 The AQUA series seeks to provoke the thought of " weightlessness, and our deep connection to our senses beyond the confines of thought and intellect. "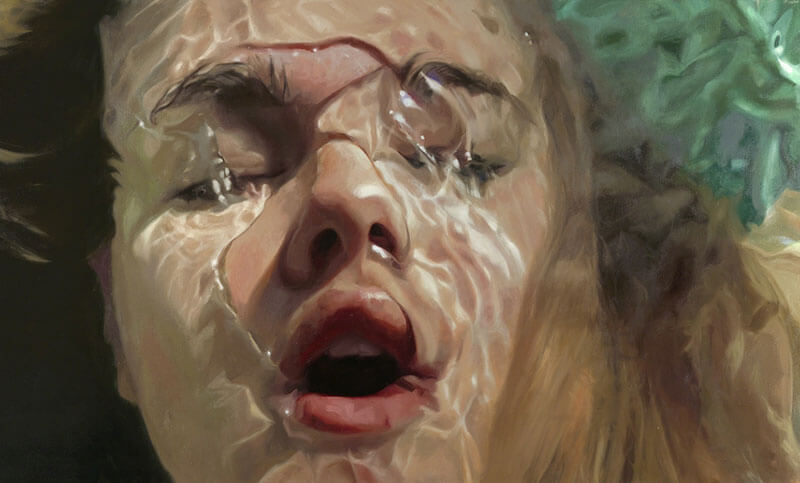 You can see from her work that she puts her models in a state of complete peace or even surrender as they are being floated inside the water or just floating on the surface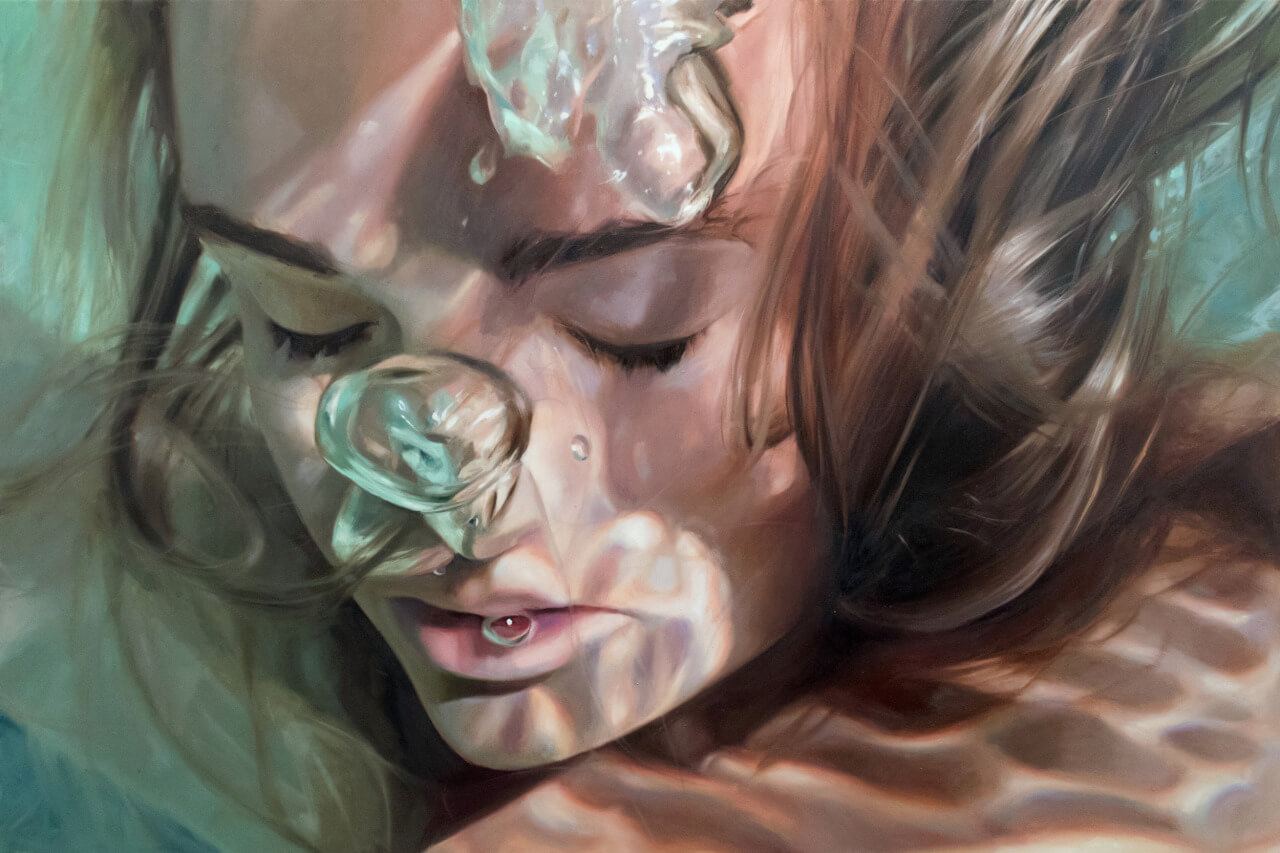 Some would say that looking at her paintings even have a soothing effect similar to what you feel while practicing yoga or similar activities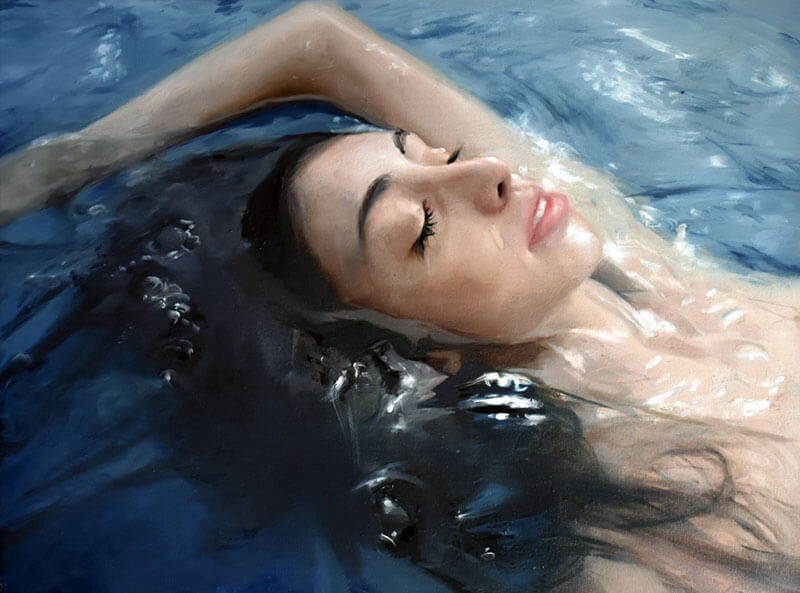 We know we feel calm just by watching these stunning paintings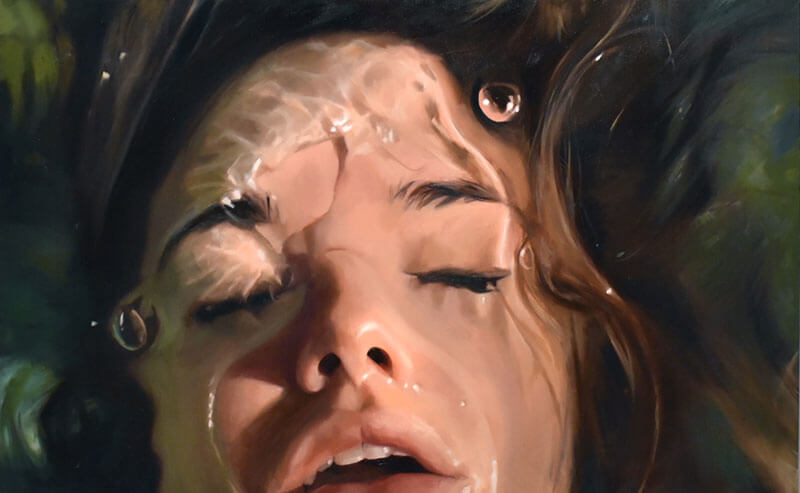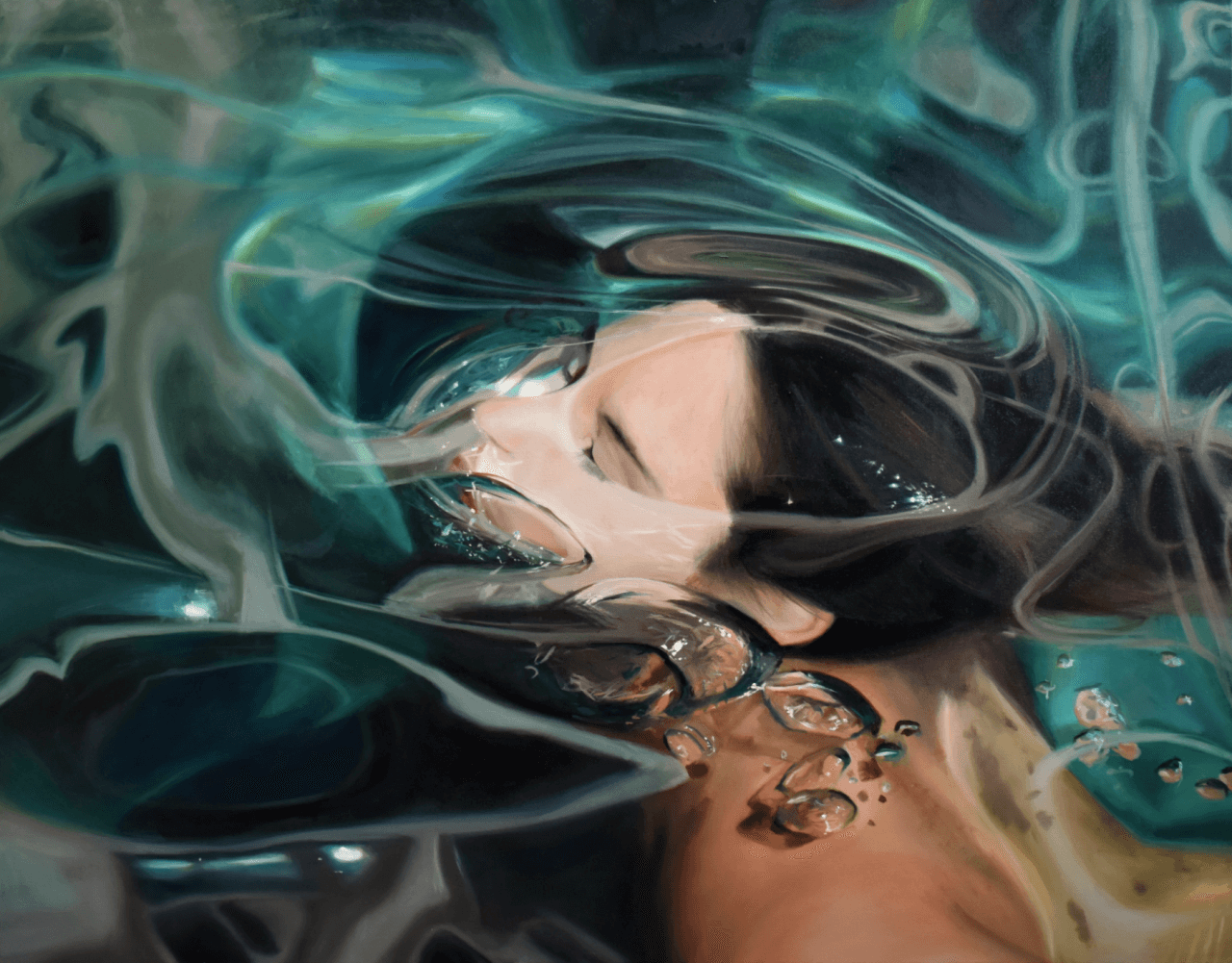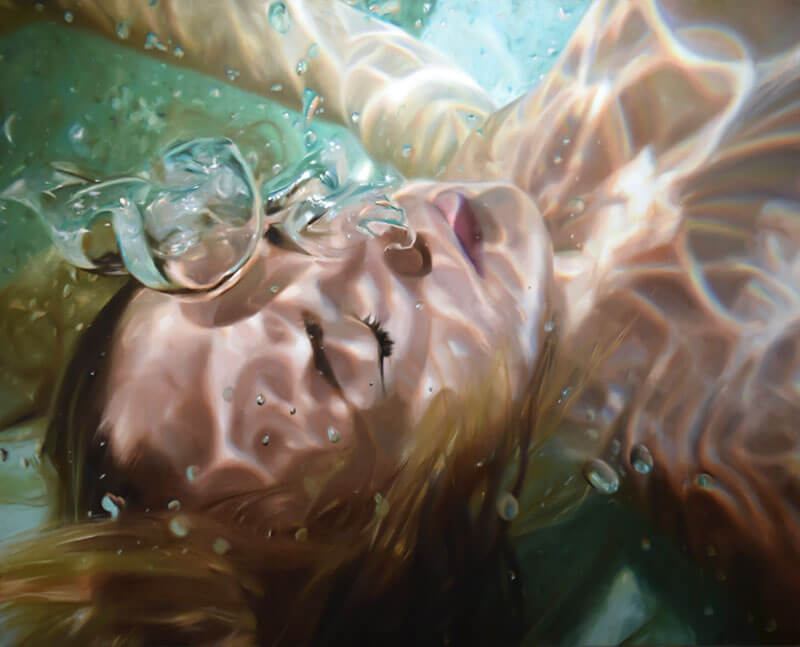 Here is Reisha Perlmutter at work. You can notice her paintings are not small and she spends a lot of time working on each piece.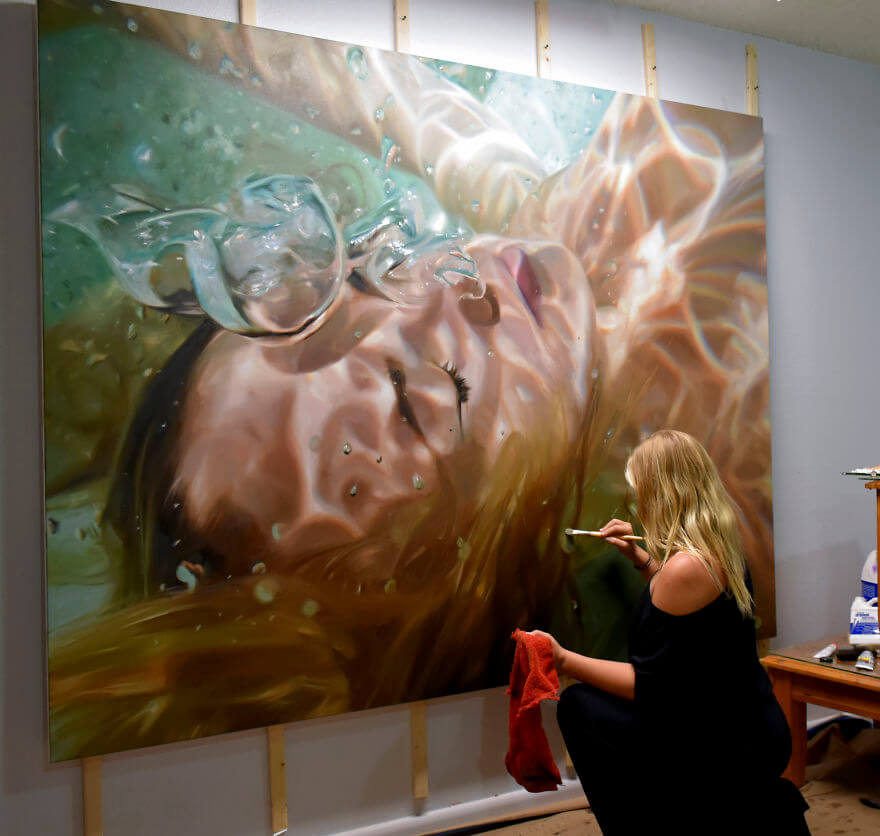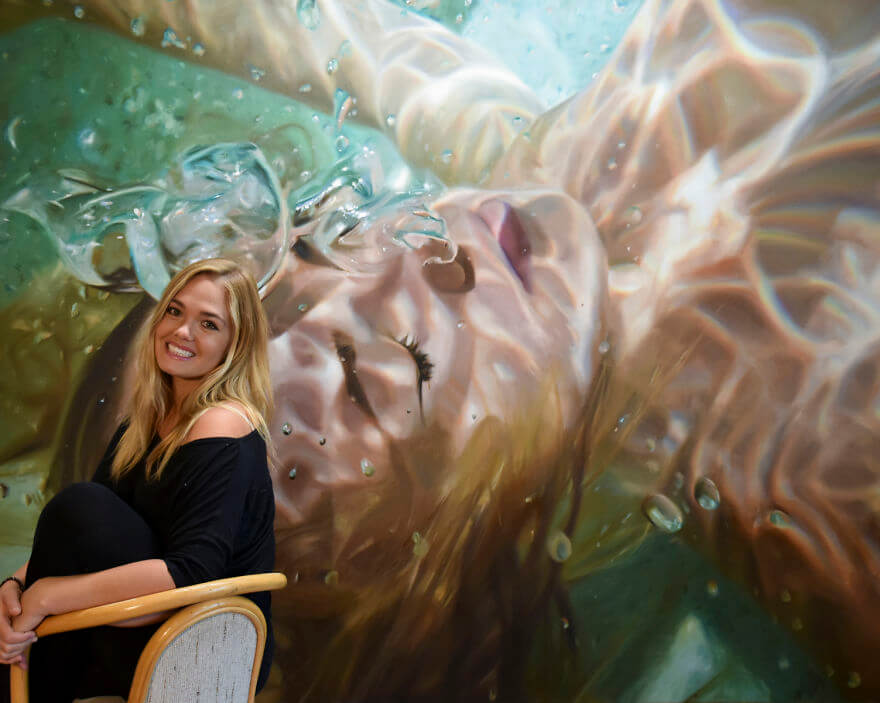 More info: Website | Facebook | Instagram | H/T: mymodernmet