"Great things are done by a series of small things brought together", said Vincent Van Gogh once.
"One year ago today I started to paint on little 2×2 inch canvas. Since then I've fallen in love with it!", said another artist, some many years after, who is currently doing some small art. Small, as not in insignificant, on the contrary. She's creating really small tiny paintings, but which say a lot.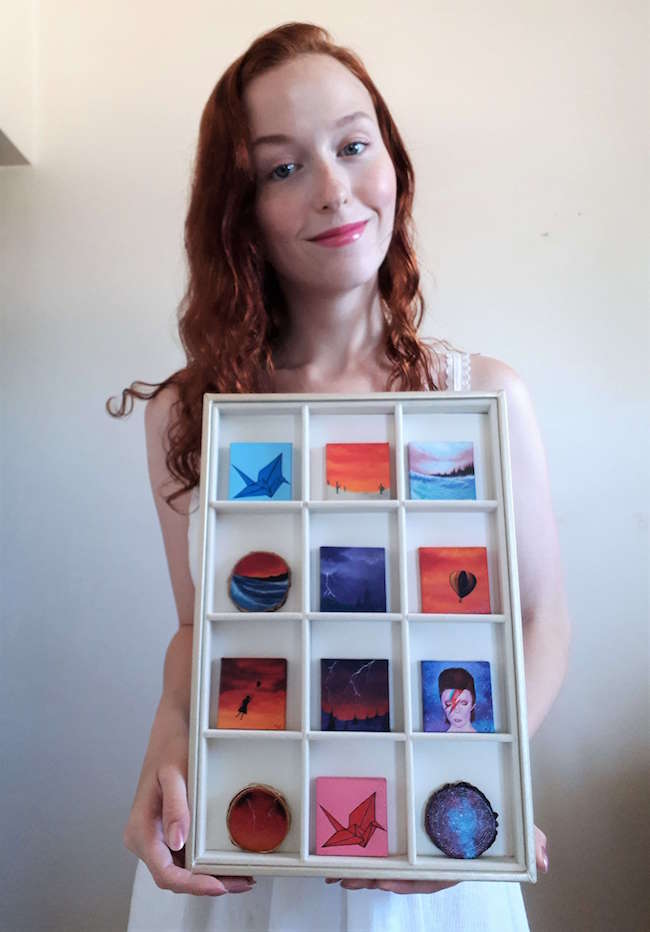 [the_ad id="71925″]
She's working on an almost miniature scale, painting beautiful nature pictures on some 2×2 inch canvas. How is she doing that? What eye for details it takes, we can't even imagine. But all we can say is she's doing a really great job. And you can scroll down to see for yourself.
We love the sky pieces, whether it is a starry, calm sky or a very furious one, brazed by lighting. Also, her choice of colors is amazing and it makes you feel like you've somehow arrived in a Dwarf's land and holding into your hand the greatest paintings out there.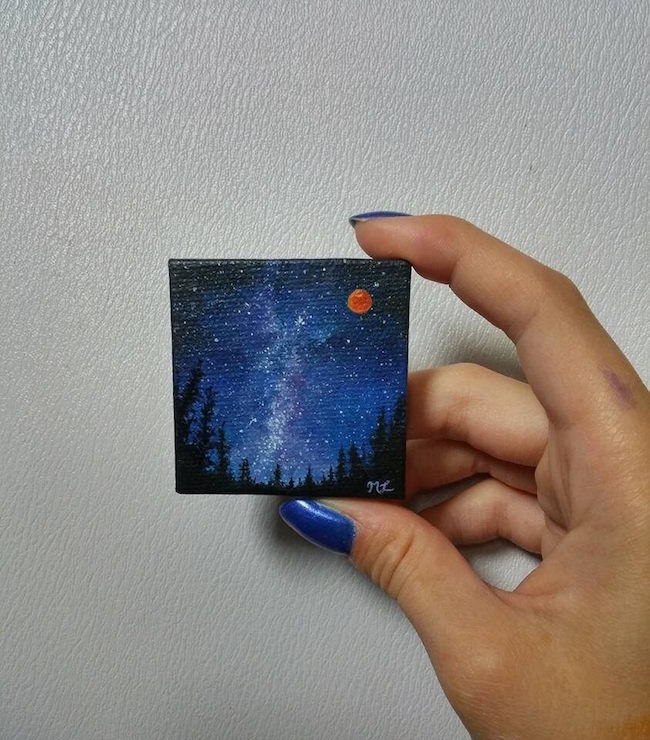 She's currently selling them on Etsy, with people already going crazy for the beautiful little canvases covered exquisitely in paint.
Also, what's even more interesting, is how she manages to create tiny paintings like a puzzles. All the small canvas come together to reveal a bigger, even more beautiful painting.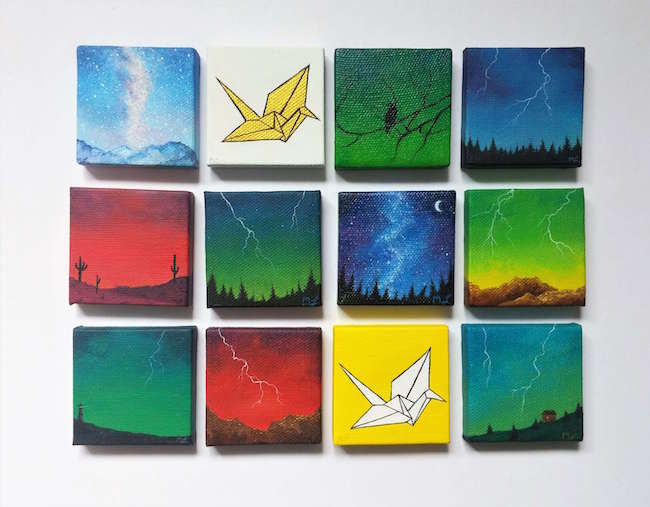 The artist is called Margie, as she likes to describe herself on her etsy.com page, she is a "self taught artist from Winnipeg, Manitoba". She's just twenty-four years old, but her passion for art creation is ten times bigger. In her own words: "My inspirations come from nature, history, music, mid-century and modern art – anything I find interesting, thought-provoking, inspiring, or meaningful".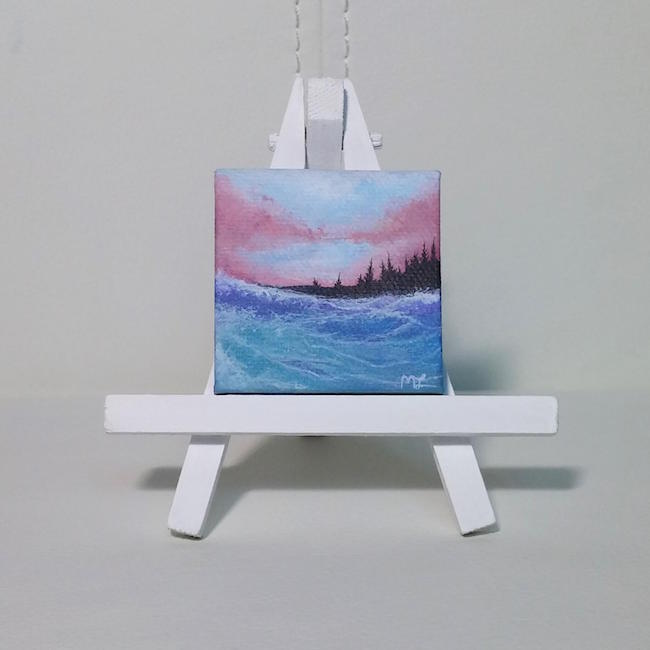 Banana for scale over the Imgur logo. This tiny painting was created to honor the Imgur community for supporting her work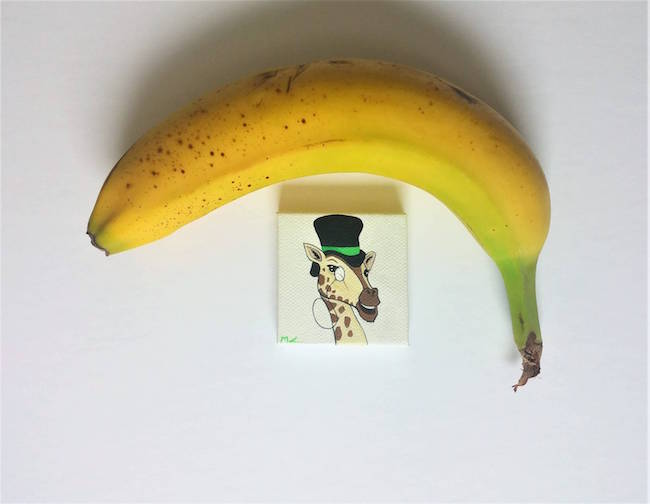 [the_ad id="71924″]
Sometimes she likes to create a few tiny paintings that come together to form a larger one like this one below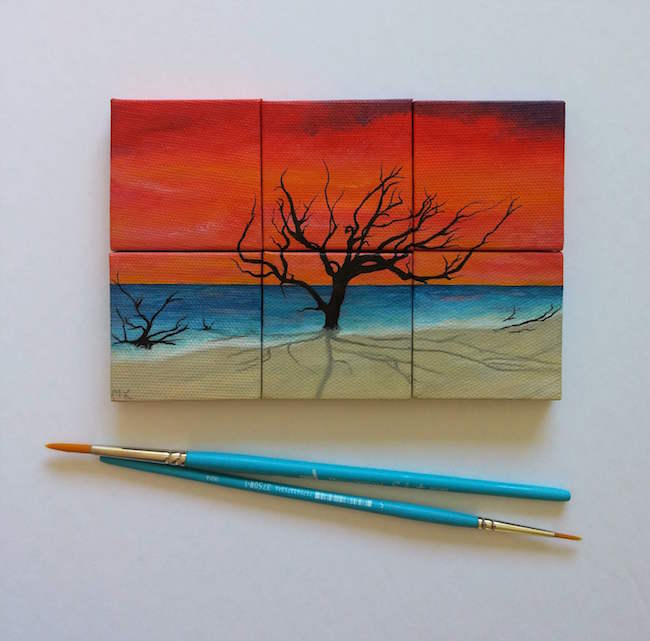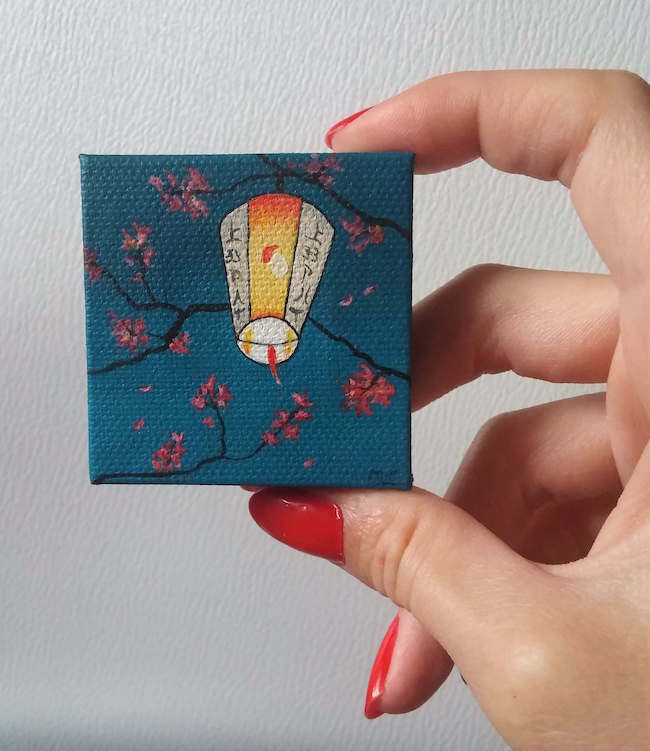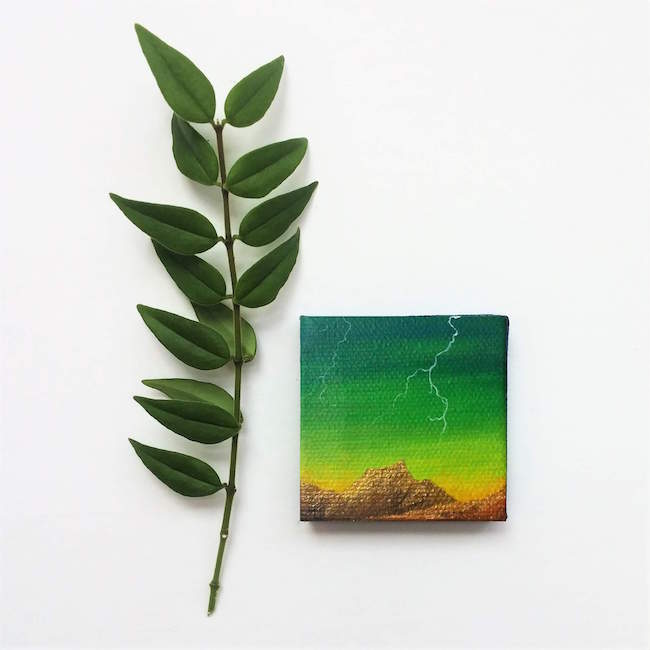 [the_ad id="83004″]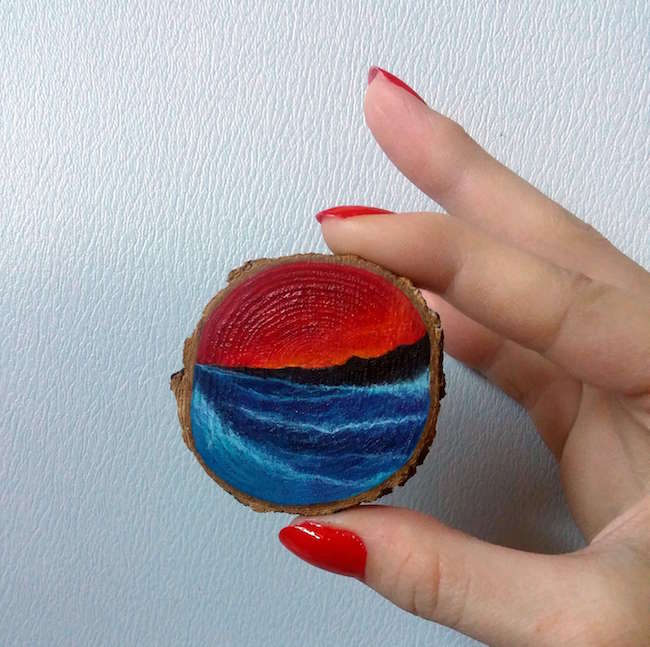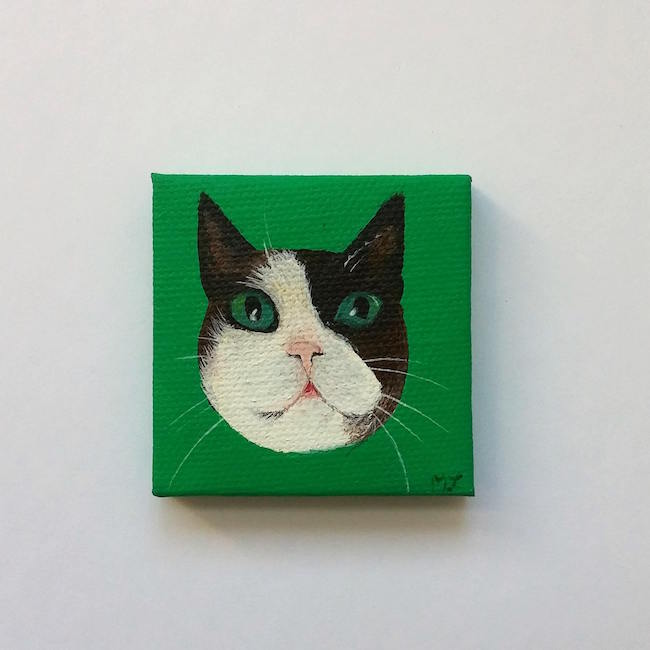 If you liked what you've just seen, you can also pay a visit to the Winnipeg art galleries where some of her tiny paintings are displayed.