Super Soak this! This is the biggest, largest, coolest, most powerful Super Soaker gun you've ever seen. It isn't just fun, it is crazy fun and it's got some super-powers as well. The biggest super soaker gun can cut a watermelon in half, break a couple of wine glasses, break windows and so much more.
It's got a destructive water stream traveling at 437 km/h and it's made of wood, but it operates on the exact same principles as its little plastic brother, the original Super Soaker. Well, the creator of this giant Super Soaker gun Mark Rober got his inspiration from the God of Super Soakers himself, Lonnie Johnson, who first came up with the idea of the miracle water gun around 1982-1983.
Only that this giant Super Soaker is powered by a Nitrogen can which give it the super power of destroying almost everything around with its 437 km/h water stream. Now, that's something! We wouldn't want to stand in its way; it's even more powerful than a fire truck's hose. That's sort of a bazooka kind of Super Soaker.
You can't really have the classical water fights with this gun, as it might become a little dangerous and leave you with some bruises, but it will definitely be fun to have around and show off. Just take a look below and see what this super gun does and how you will be terrified or excited, depending on your adrenaline level.
We say it's a great invention and it might prove useful if…you need to break the neighbour's windows because he annoyed you so much. (Just kidding) We also say it's a cool invention, especially if your father is the inventor (we'd like to know how his kids feel about it). We also say it's a weapon to have around, you know, if a burglar ever decides to break in…. Anyways, it's fun, it's a little dangerous, but it's cool
Here's a detailed video of the biggest super soaker gun created by Mark Rober explaining how he built it, and destroying things with his big gun
The finished product, it took around six months to build this thing. TOTALLY WORTH IT!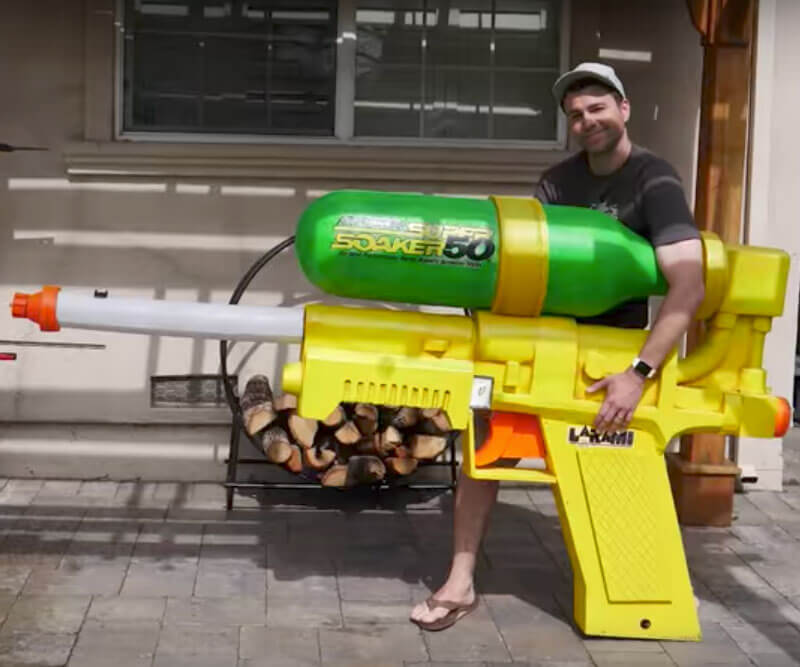 It breaks glass like it's water. Get it?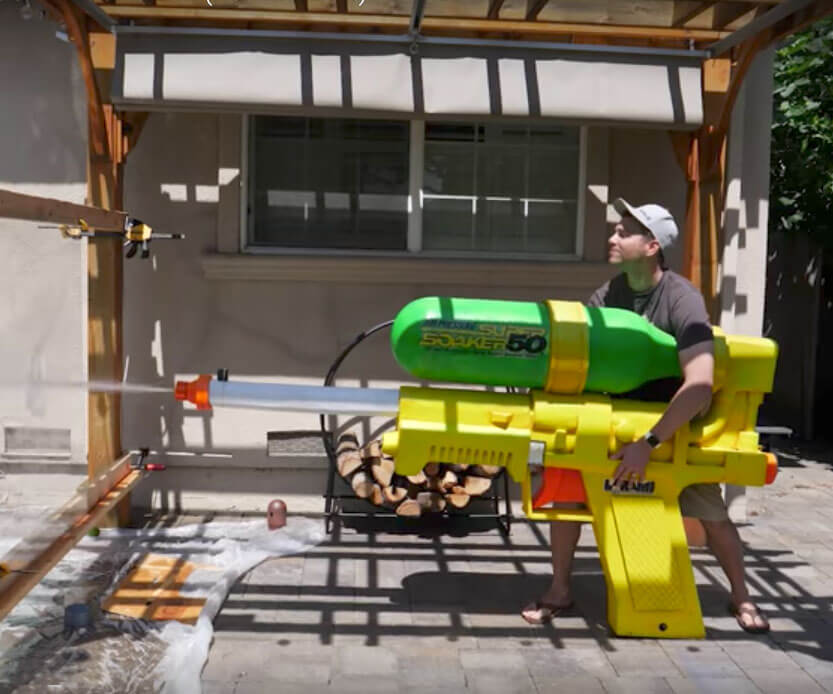 The big super soaker gun can even cut a watermelon in half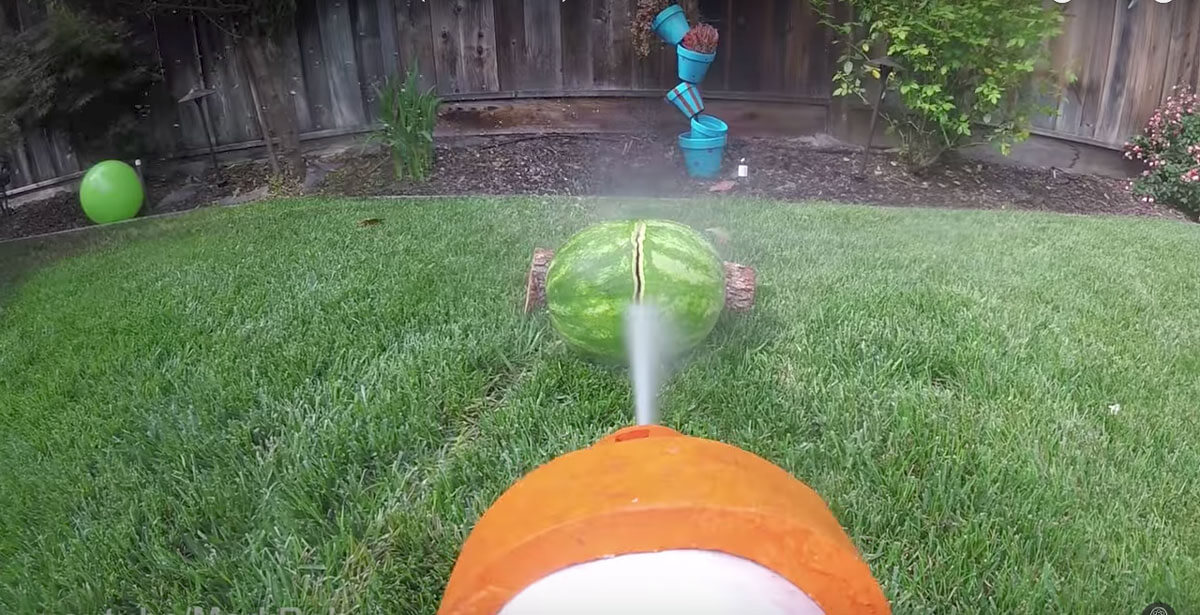 That's intense!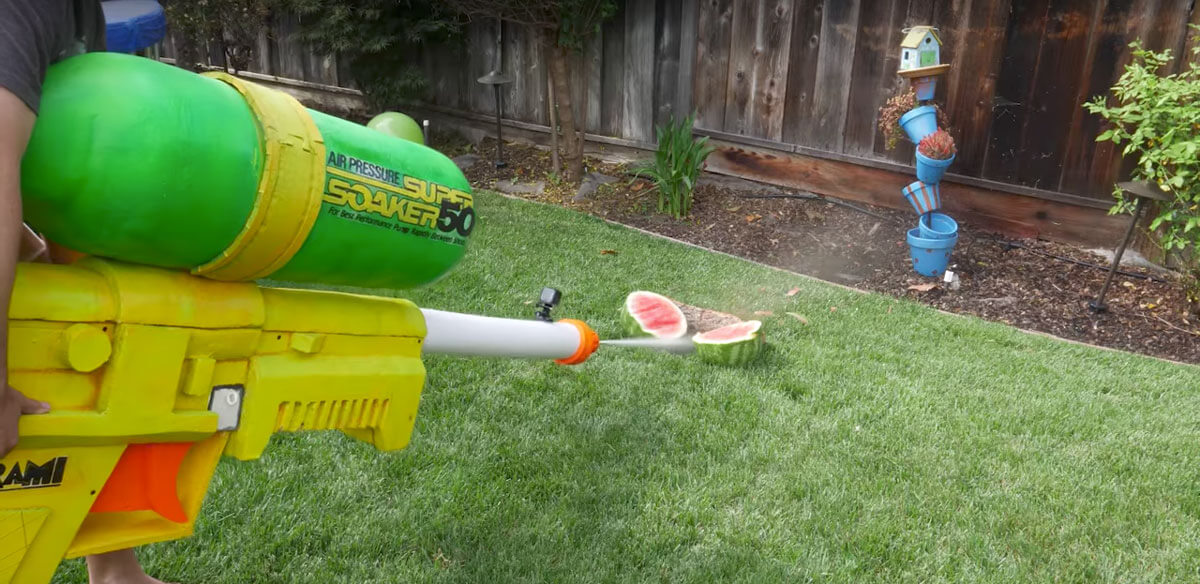 If you haven't seen the video about the biggest super soaker gun yet. please do, and immediately share it with your friends.