Some people just love Halloween too much; they take it very seriously. I have seen people throughout my life that plan what they will do for Halloween two months prior.
But these three friends took it to a whole other level. Josh, Mikey, and Joel started planning their Treasure Island themed Halloween get together way in advance.
They wanted all their friends and family to come and to make it an unbelievable party that would be too hard to forget. So their focus was to make the Treasure Island themed party filled with decorations and details.
To look so real that it would feel like people were in an actual Treasure Island.
#1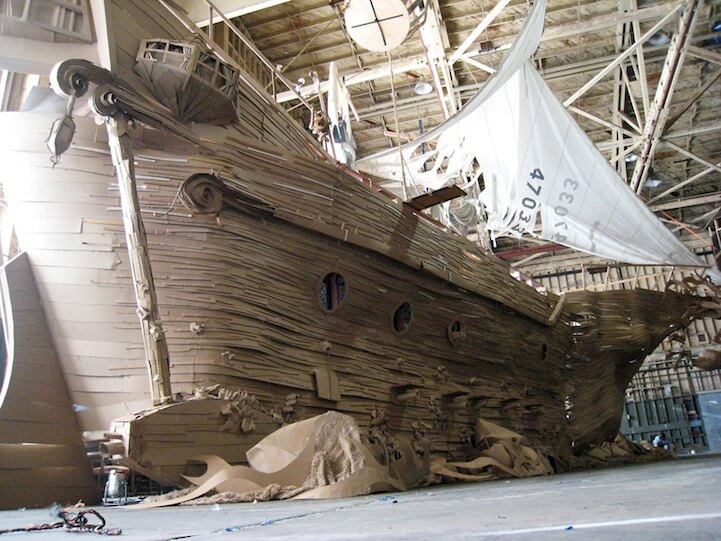 So they decided to do something crazy that no one has ever thought of before. Well, maybe cartoon directors have thought of such an idea, but only for a cartoon film.
These three friends decided to build a real-life pirate ship to add to the location where the party was going to be set up. I am surprised that they didn't give up on such a large project.
Creating a real life size pirate ship is truly challenging. I remember when my father built a miniature pirate ship from scratch loaded with details.
It took him two months and hours without end to make it look realistic and beautiful. But of course, these three friends didn't create a ship from using every material needed.
#2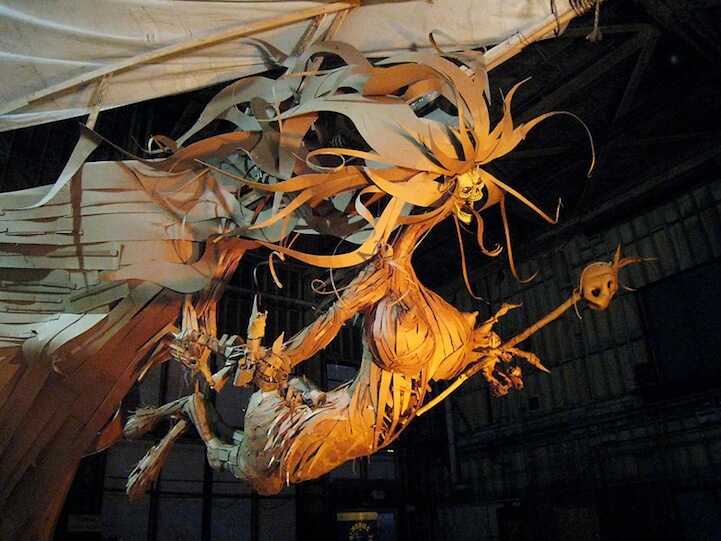 They came up with an idea to create a pirate ship built entirely out of cardboard that was found lying around the streets and trash cardboards that companies did not need to use anymore.
Besides that, they used box cutters and glue gun also. You won't believe it, but they were so dedicated to creating this awesome Treasure Island themed Halloween party that they built the full-size boat in just five days.
The layered long planks together in order to create a texture that built the signs of the pirate ship while bigger pieces of cardboard were set up to create an illusion of surfs along the front of the structure.
And of course, these three creative friends wouldn't leave the pirate ship without the signature figurehead that stands on the start of the pirate ship.
#3
It holds a skeleton of a woman that has crazy hair and a curly creepy tongue. With that said they have certainly created something that fits Halloween perfectly.
All of them left no part ignored. They added lanterns and openings and even swung a tattered seal on the pirate ship. As one can imagine they must've had one huge successful Halloween party.  
If you loved reading about this life size pirate ship, you will love these articles about:
Images via reddit