I always had a dream as a kid to turn my bedroom in to a pirate ship room. I guess many kids do and some even try, it's very common, what's more cool than a pirate? Well, in this article you get to see the real thing as a designer turned an ordinary room into a dream like pirate ship room.
Architecture and design have always amazed people as they have no end in the ways you can combine them. With the advancement of time, we can all take a guess that the houses are becoming more artistic.
Steve Kuhl is a designer that was requested to complete a room based on a certain theme. He had to choose from making a bedroom look like a race car, space ship, a castle, or a pirate ship.
And you will soon realize that Steve's decision is the best one he could make. He chose to create a pirate ship bedroom that looks like a real pirate ship.
The structure of the room is unbelievable. The designer placed a miniature pirate ship gliding on the wall. Doesn't get any closer to real than this.
The designer utilized 2X12 ribs to create the shape of the miniature boat. Then he covered the wooden ribs with half of an inch of pressed wood to go about as the planking.
The boat's frame was created to mimic a real pirate ship as much as possible. This was done by using a mixture of mortar and epoxy.
Here's Steve Kuhl taking us on a tour in the pirate ship room:
2×12 ribs were used to built this pirate ship room and ship on the wall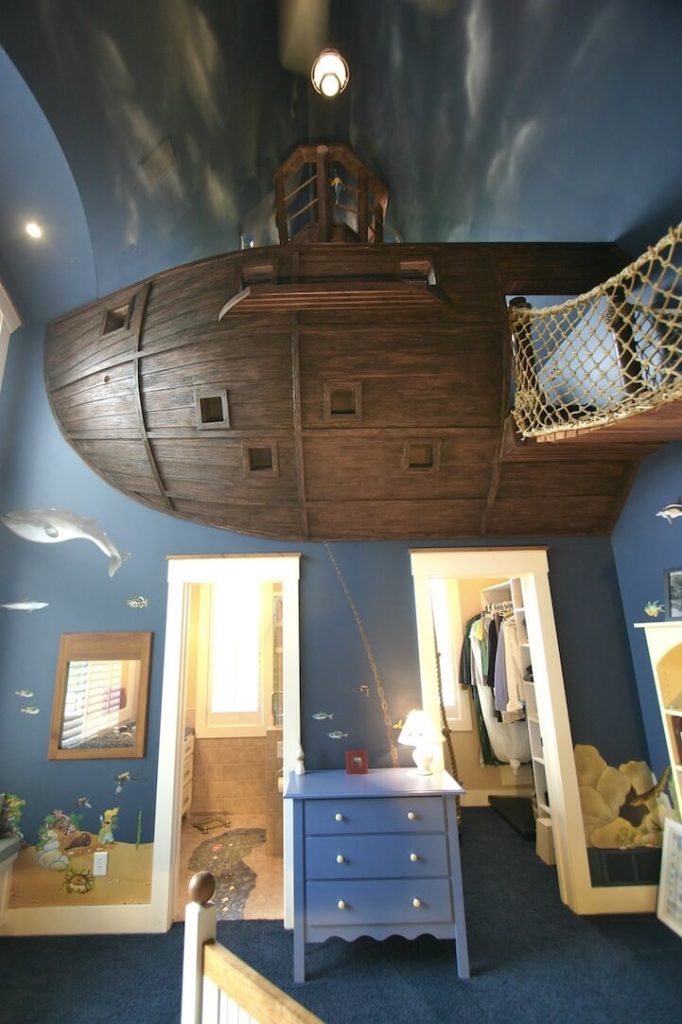 There is a bridge to climb the ship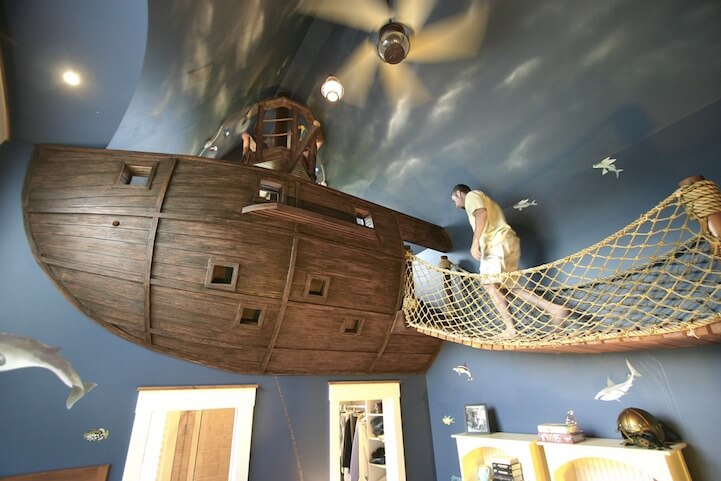 But that is not the end of the design. Steve wanted to make a one of a kind bedroom that no other had. This was also the request of the parents he was building the room for.
Related: Creative kid room themes | Parents halloween costumes
The parents wanted a unique room for their beloved son. So that is exactly what the designer did. Apart from putting a gliding pirate ship in the room, he also added a small rope bridge that connects the ship with a miniature jail cell.
You can go from the deck of the ship to the jail cell.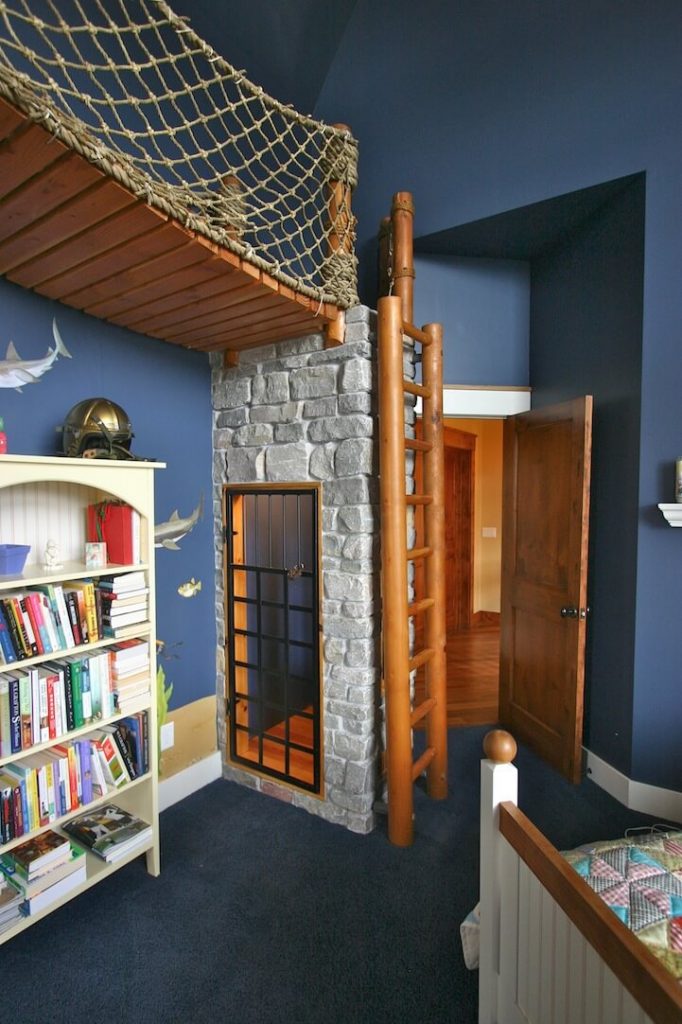 Well, I have told you that this is not the average bedroom. If these bedroom features did not excite you enough then this feature will. This pirate ship room has a spiral slide that sends you to the other side of the house in style.
Otherwise than that the room is made out of wood to resemble a pirate ship as much as possible. The walls of the room are painted sky blue and with some clouds here and there. This room is definitely one of a kind.
This is what you see when you stand at the front door to this pirate ship room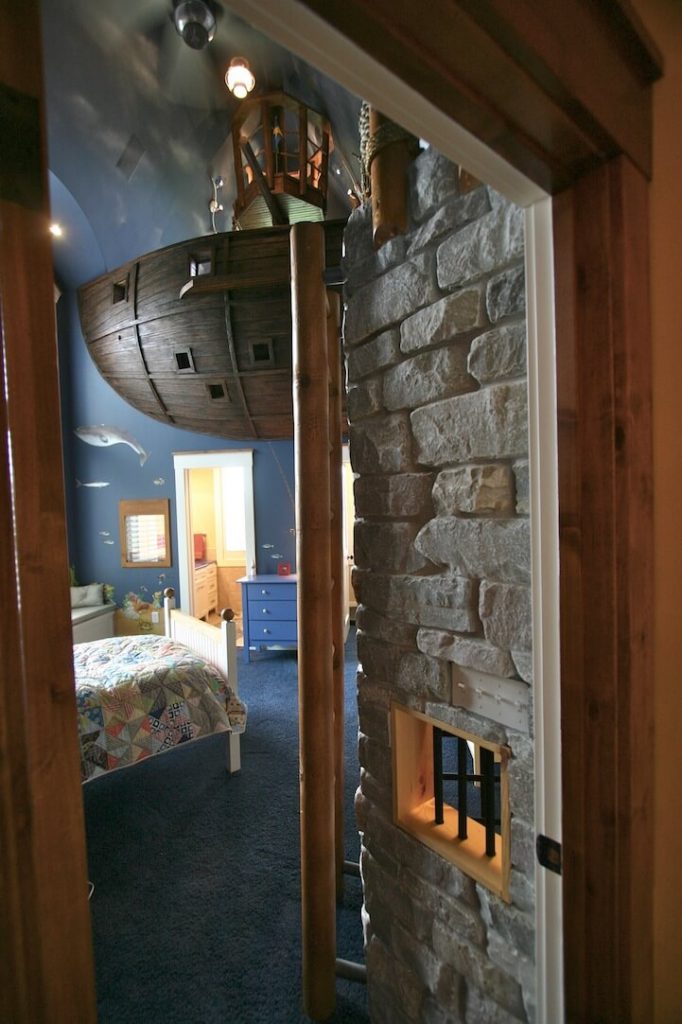 The rope bridge leading to the ship deck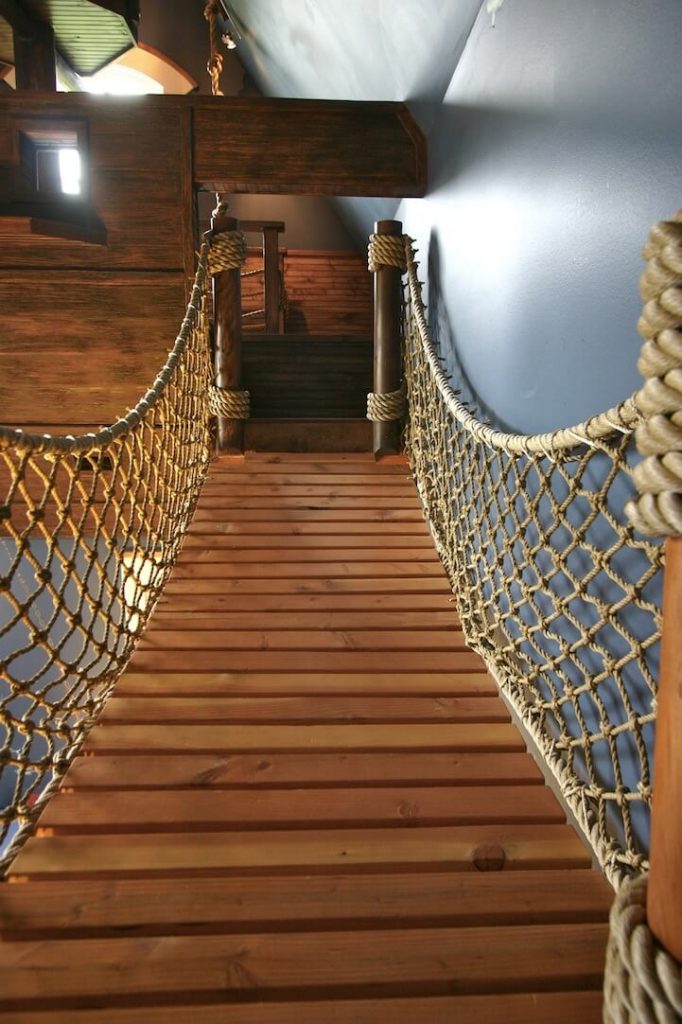 On the main deck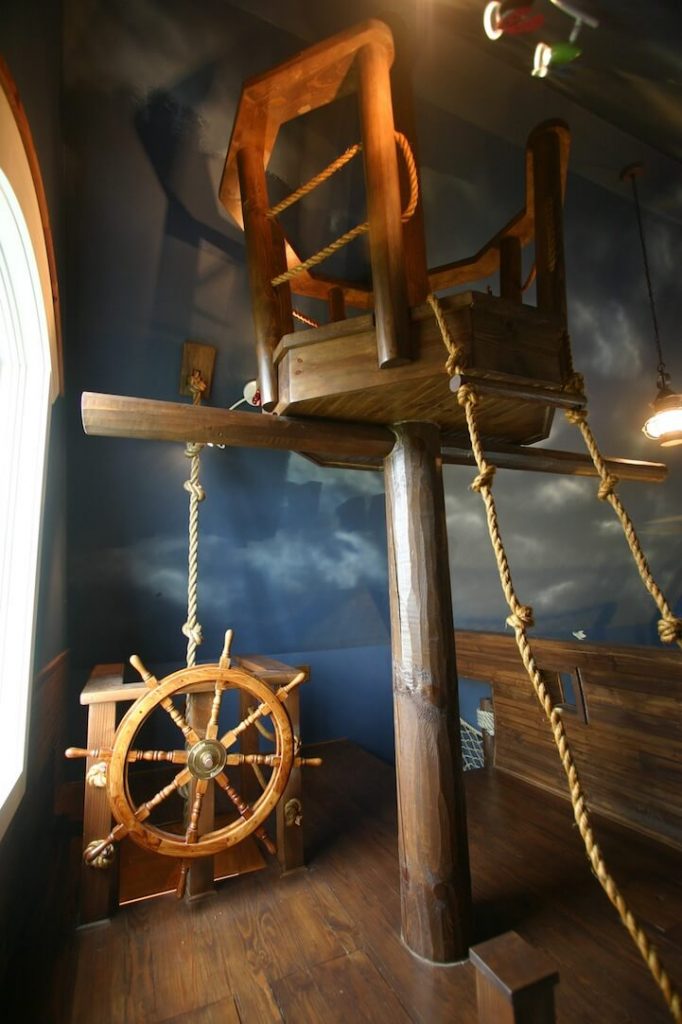 The rope goes all the way down to the closet below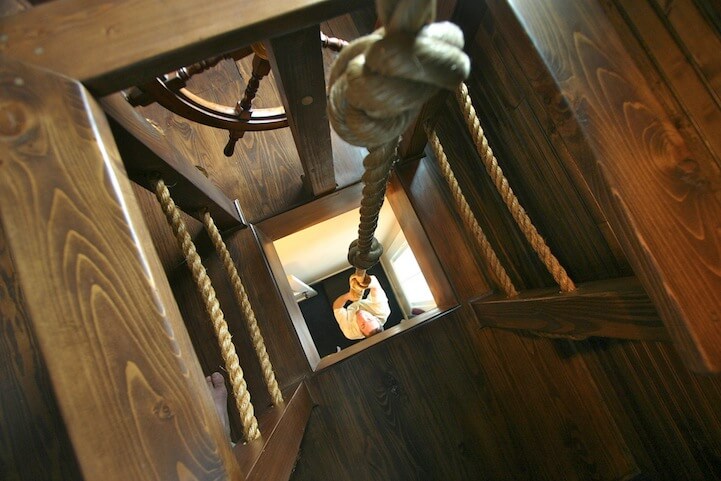 How it looks looking up from the closet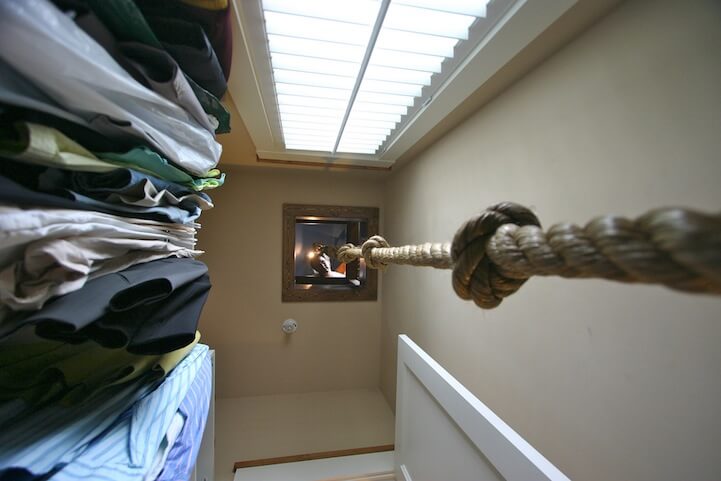 The designer behind this pirate ship room: Steve Kuhl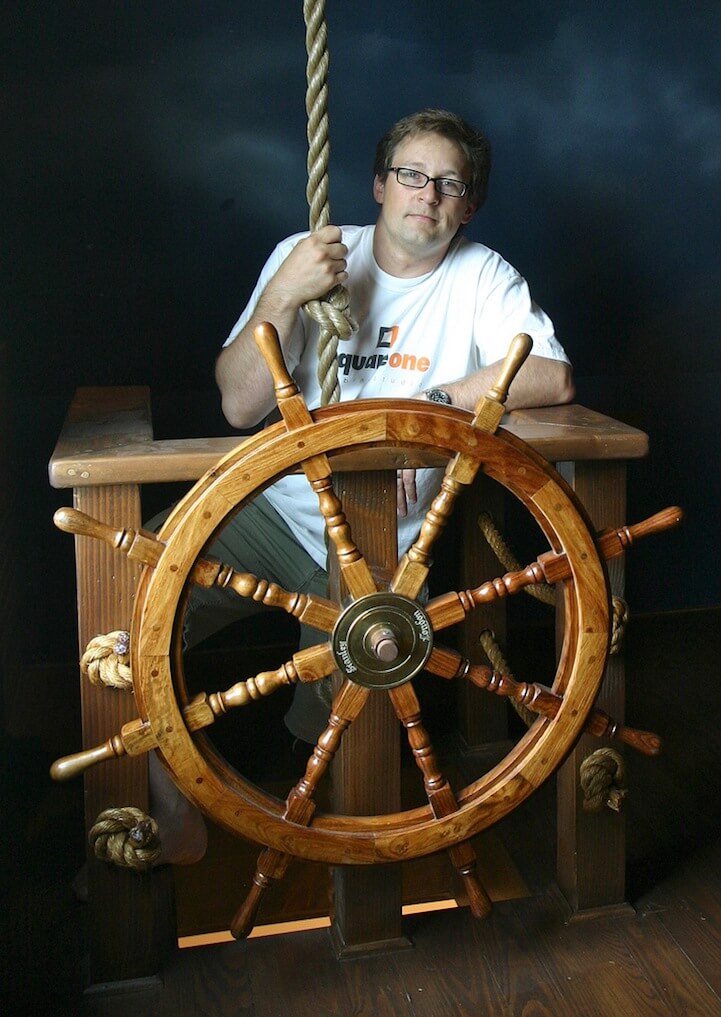 An actual slide to take you to the lower floor of the house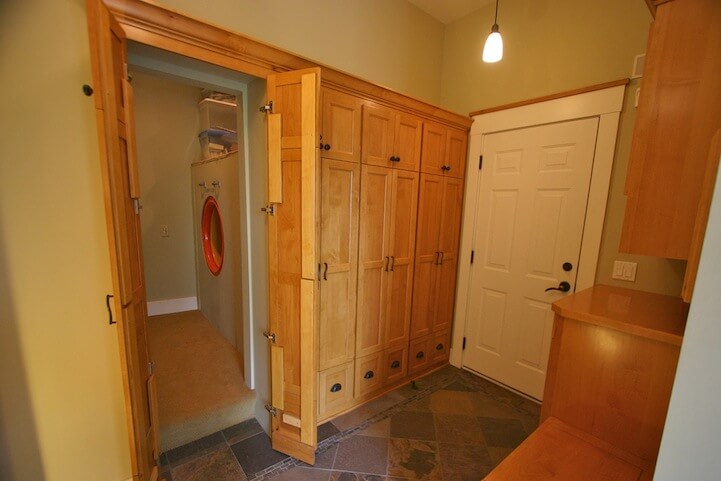 Even the parents enjoy sliding down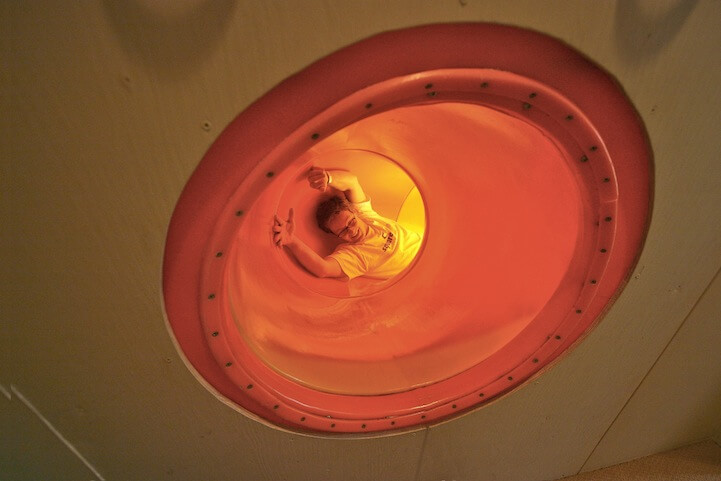 This is where you end up sliding down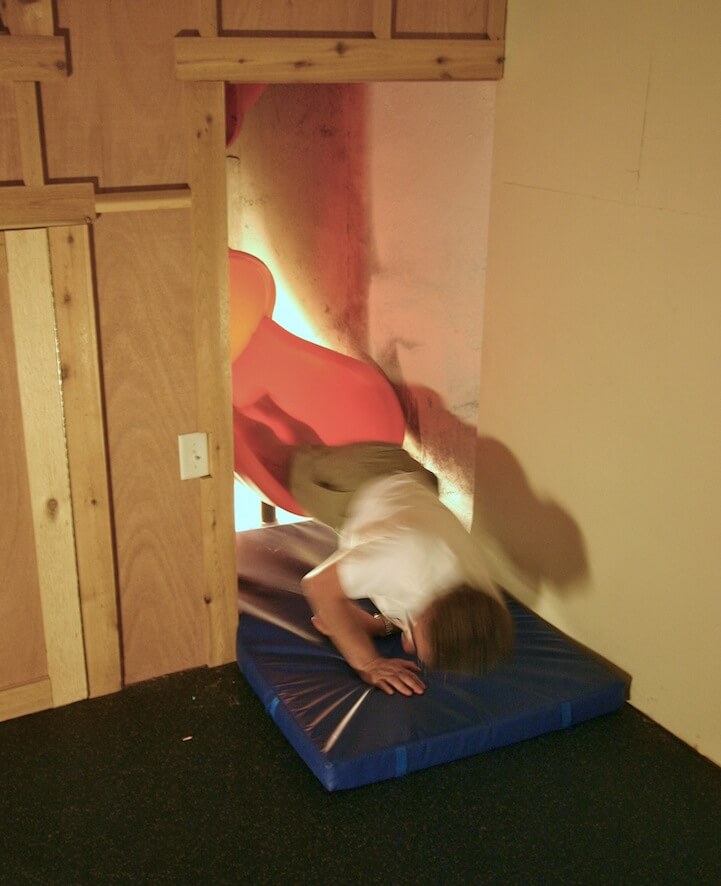 Here is the slide floor plan design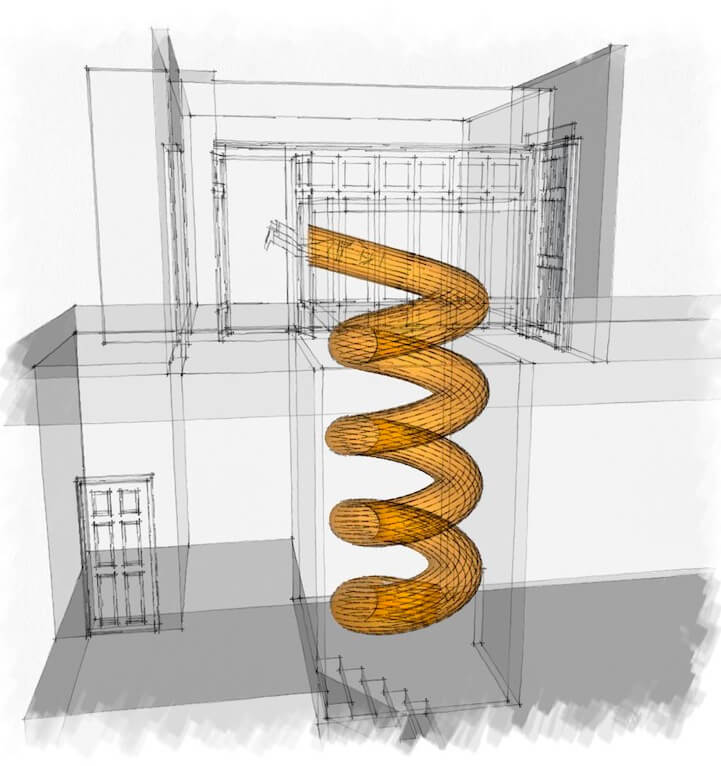 Visit Steve Kuhl website for more info on the designer and learn more about the man who designed this pirate ship room