This list of strange plants will be your couple of minutes per day break from the world and yes, even work. In a world where every second is bombarded with emails, social media and the likes, this is a great relief.
As time passes and with the extreme advancement of technology we are experiencing nowadays, man has almost discovered the totality of the flora present on earth, identifying plants, flowers, fruits and much more.
However, today we'll specifically talk about the strangest plants in the world.
Some almost resemble human forms, other instead look like animals and crazy objects!
Some of the plants we'll show you are very difficult to find, however they are among the most amazing natural wonders on the planet!
1. Anguloa Uniflora is the first on the strange plants list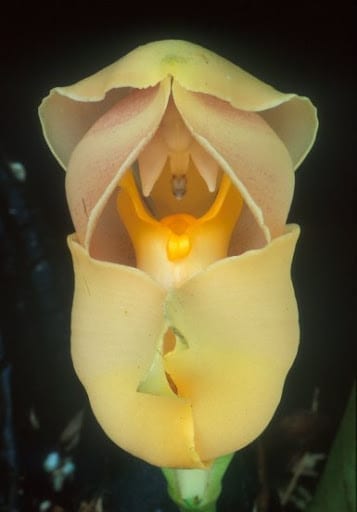 The anguloa uniflora is part of the orchid family "genus anguloa". Its main feature is the shape of its flower, which seems to recall a baby wrapped in swaddling clothes. It is a plant that needs a lot of humidity, in fact its natural habitat is the wooded areas or rain forests of South America!
2. Black Bat Flower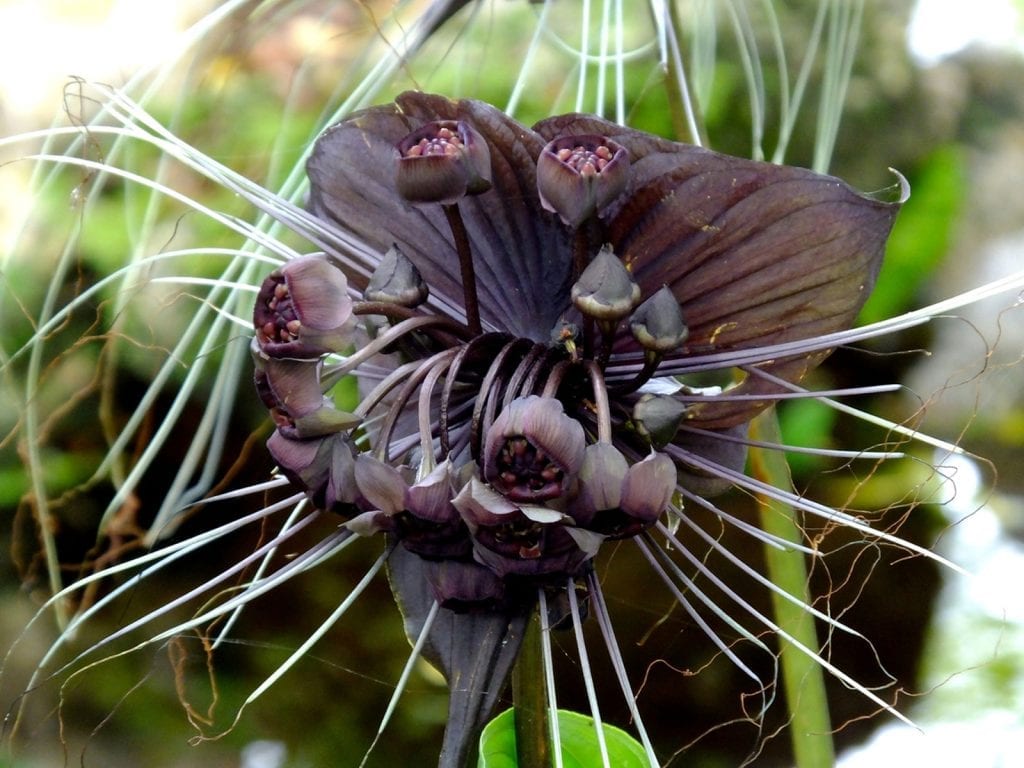 This strange plant is called black bat flower, because of its shape, but some also call it the devil flower. It belongs to the Taccaceae family and is a perennial plant.
This flower is native to Southeast Asia, and in particular it can be found in the province of Yunnan, China. The main characteristic of this plant is its purple / black colored flower. This plant must avoid direct contact with sunlight.
3. Psychotria Elata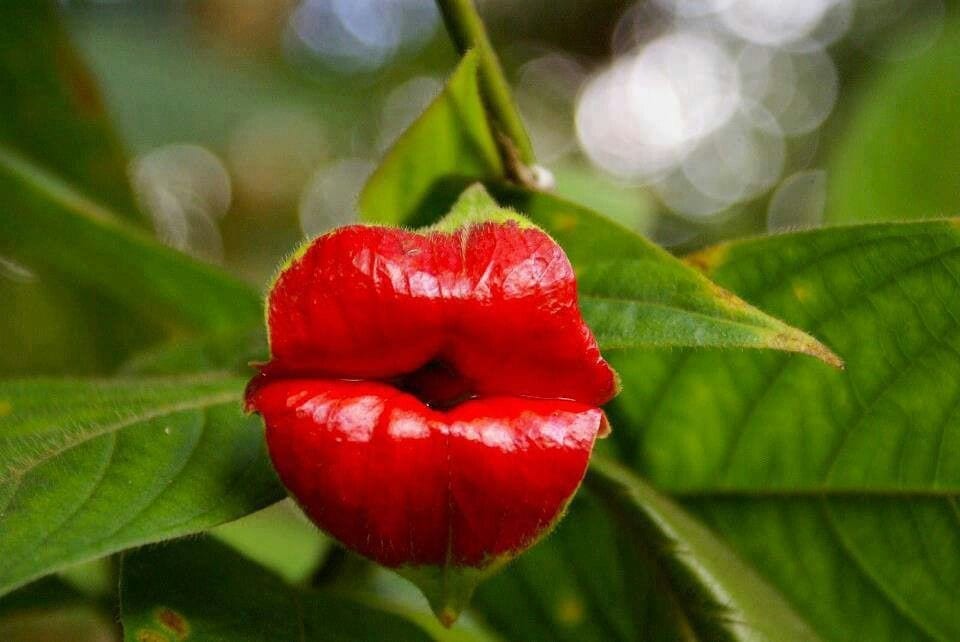 Unlike the previous plant, the Psychotria Elata, or Kiss flower, is very beautiful aesthetically. Its inflorescence, in fact, recalls very fleshy female lips. The color of this flower is a very bright red, which seems to resemble a lipstick.
The Psychotria Elata can be found in Central-South America and is part of the Rubiaceae family and is, unfortunately, at risk of extinction due to the increasingly invasive deforestation.
4. Orchis Italica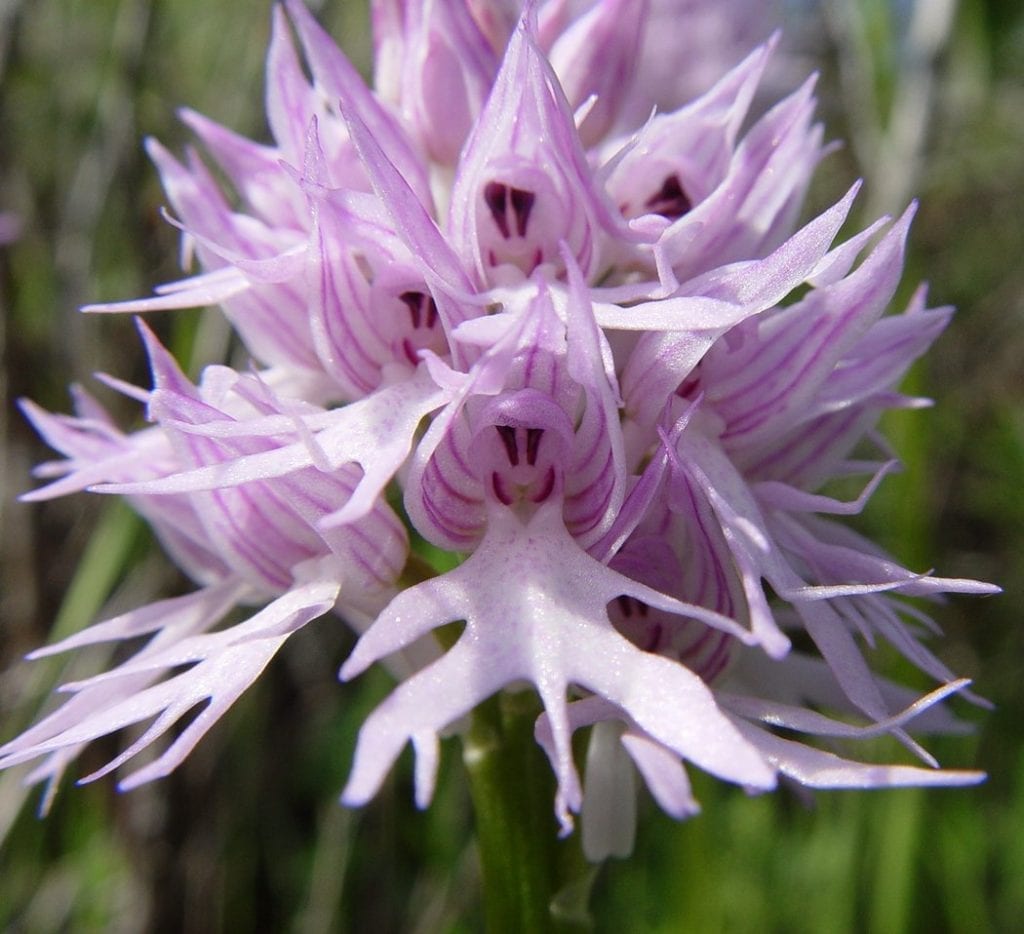 The orchis italica is also defined as the orchid of the naked man, due to the very curious shape of its flower. This flower is part of the orchid family and it can be found on Italian soil, only in southern Italy. This orchid is mainly wild, and it is also possible to find it in North Africa and in all those European areas with a Mediterranean climate.
5. Dracula Simia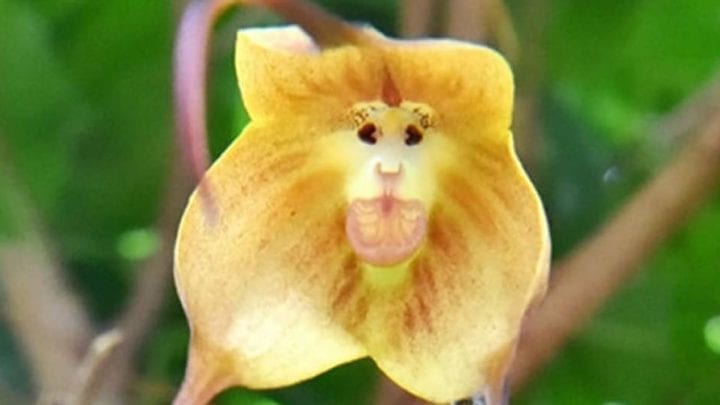 Dracula Simia, also called Monkey Face Orchid, is part of the Orchidaceae family. This flower is also found mainly in Central-South America. Its flower recalls the face of a monkey, but its original name is Dracula Simia, as it prefers shady forests, often shrouded in fog, just like the famous Count Dracula.
6. Impatiens Bequaertii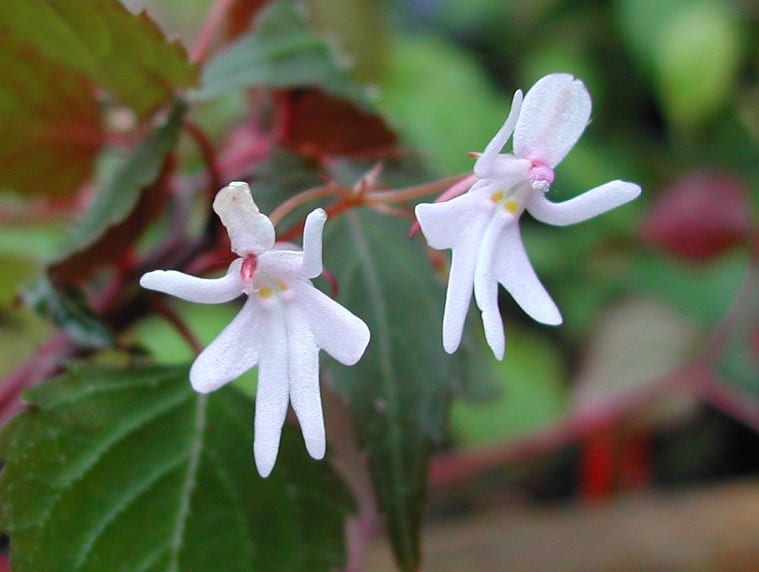 The Impatiens Bequaertii is considered to be one of the rarest species of flowers in the world since its appearance. Its peculiar characteristic is the shape of its flower, which resembles a young dancer.
It tends to come from the African continent, precisely from the eastern part of the continent. In fact, thtat's where the Impatiens Bequaertii is in its climate and natural habitat!
7. Dracunculus vulgaris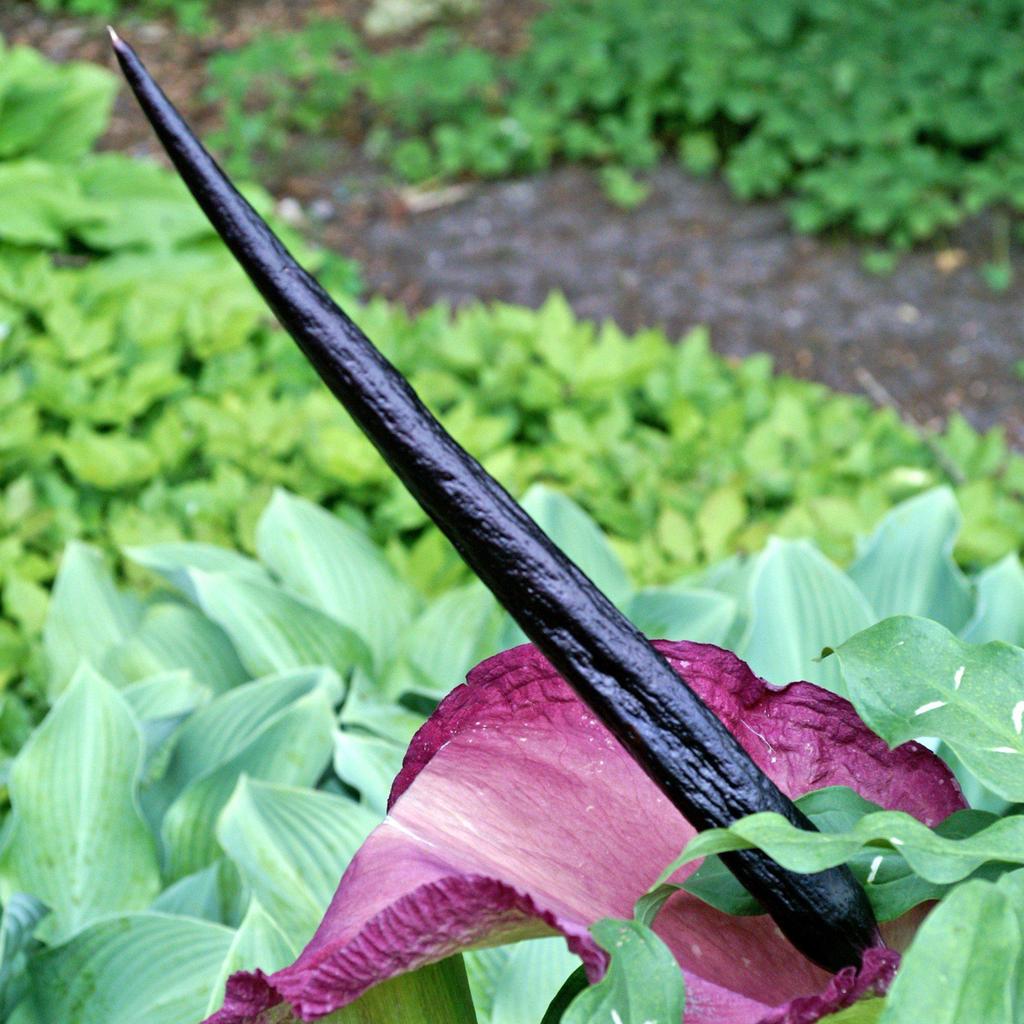 The shape of this flower originating in Greece is somewhat reminiscent of calla lilies, but its flowers emit a bad smell to catch insects. It is a beautiful weird plant to observe, but from afar!
8. Rafflesia arnoldii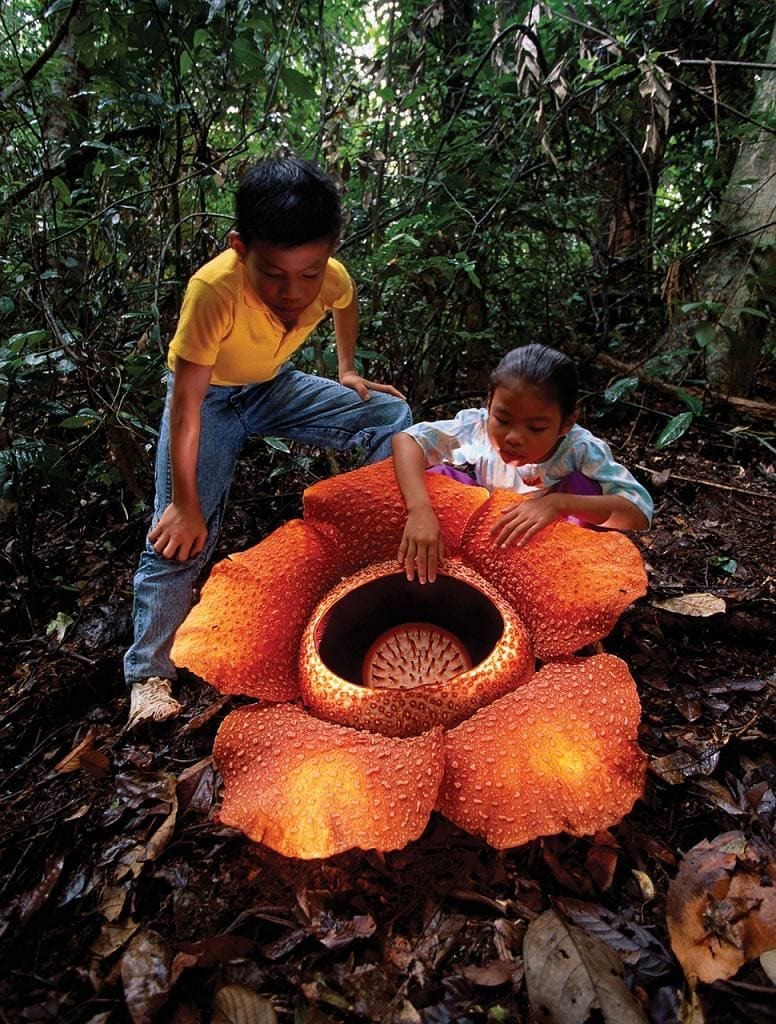 This plant originates from the rainforest of Indonesia and is very strange: large in size, red-orange in color and smells like rotten meat! For its unpleasant smell it is known as the cadaver plant.
9. Hoya Kerii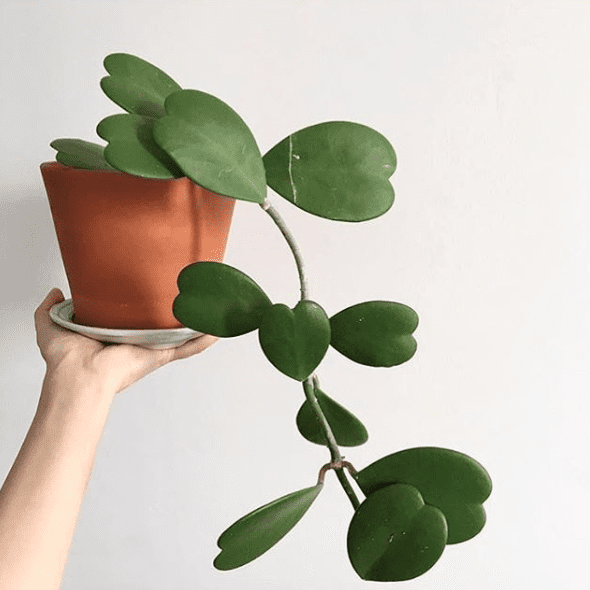 Originally from Asia and Australia, it is also widespread in Europe and Polynesia. In some countries, it is sold on Valentine's Day to celebrate love. Its leaves are thick and fleshy.
10. Solanum Ovigerum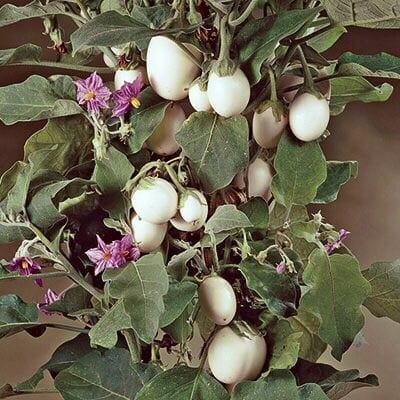 This species is also known by the name of "white-egg plant". In fact, eggs seem to sprout from the branches, but it actually is a particular variety of the aubergine.
11. Lithops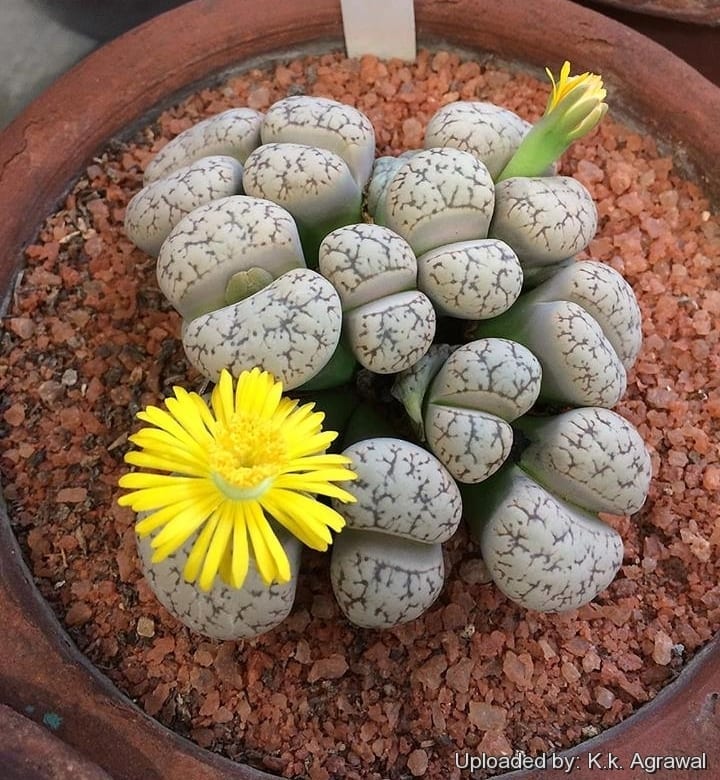 Finally, the name of this species derives from two Greek words which mean "stone" and "appearance": in fact, this plant has the shape of a stone!
Nature creates spectacular and wonderful things, important for us … But it also designs very bizarre things! Do you know other very strange plants?
If you loved this article, you are going to love these articles about: