I don't know about you, but when someone says out Cheese it's enough to get my attention and What? Where? kind of interest. So if you are a bit like me here are the answers: What? – Cheesy garlic bread. Where? – Right here, just scroll down for the full recipe and check out in the video how divinely cheesy it looks like when is ready.
What do you need:
1 crusty loaf, preferably sourdough or Vienna
¾ cup shredded Mozzarella cheese (or other melting cheese)
Garlic Butter 100g /3.5oz / 7 tbsp unsalted butter,
softened 2 large garlic cloves, minced
¾ tsp salt
1 tbsp fresh parsley, finely chopped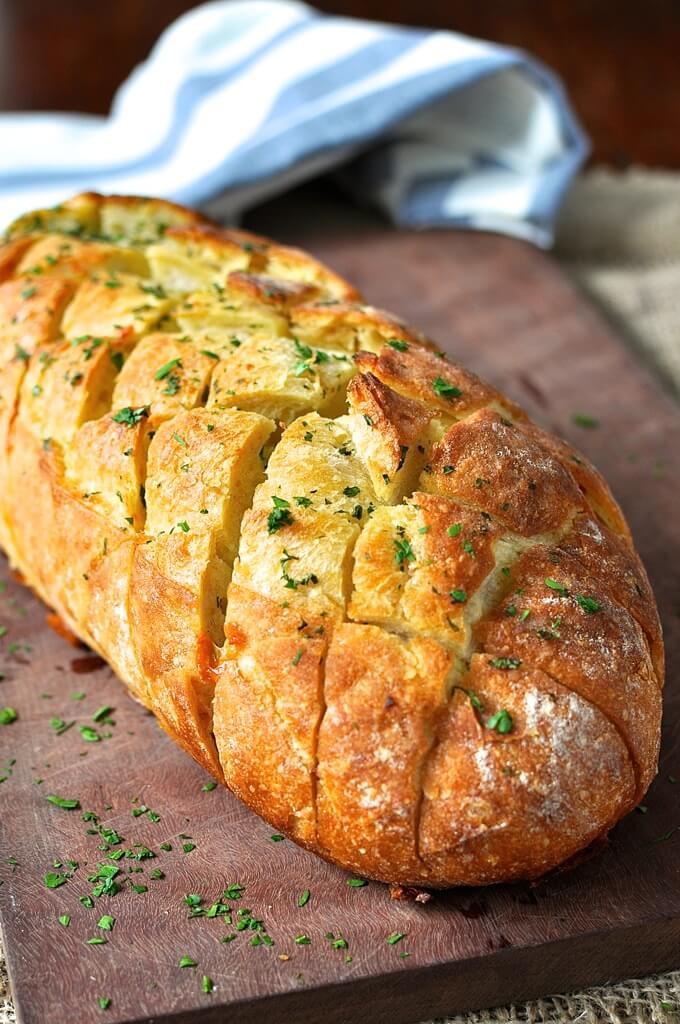 What to do?
For the strat:
Preheat the oven to 180C/350F.
Combine butter, garlic and salt in a heatproof bowl and melt in the microwave.
Stir through parsley.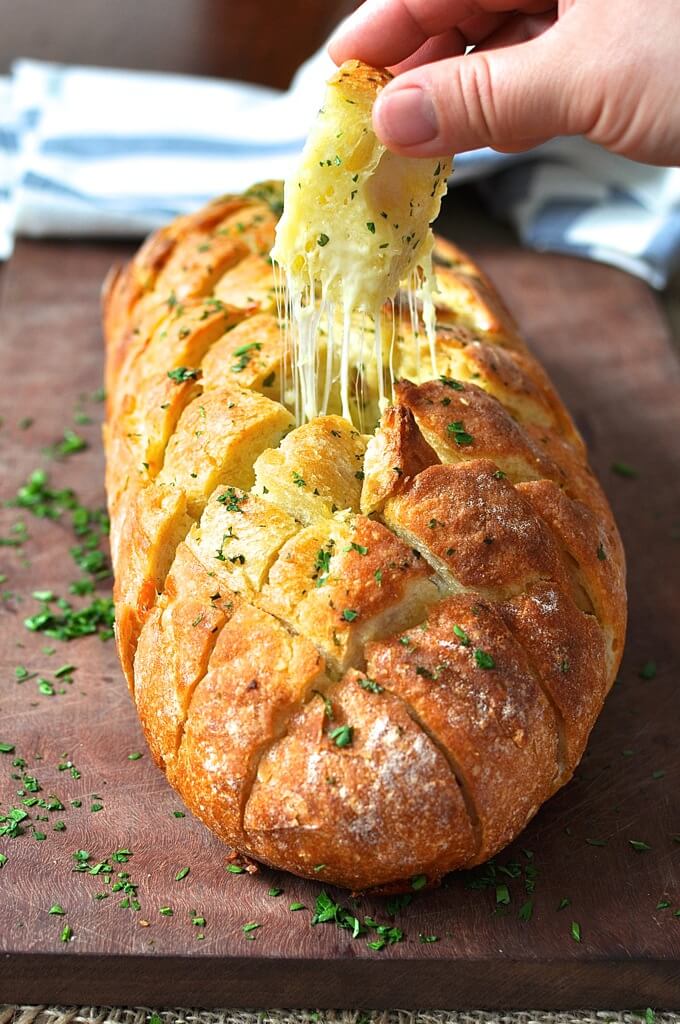 Next:
Cut the bread on a diagonal into 2cm/1″ diamonds but do not cut all the way through the bread (just like you would cut a french stick for garlic bread).
Use your fingers or a knife to pry open each crack and drizzle in a teaspoon of butter mixture you've made and a pinch of cheese. You don't have to be super precise and neat, some of the mixture and cheese over the bread is even desirable.
Wrap with foil and bake for 15minutes. By that time the cheese has mostly melted.
Unwrap and bake for 5 minutes more to make the bread nice and crusty.
Serve immediately!
Share this divine Cheesy garlic bread experience with your friends so more people can enjoy it!
Source: imgur