Sushi lovers and burger fanatics, here comes the newest and at its finest food trend that will definitely make you wonder just why! This sushi served in burger style is going to completely blow your mind and make your chopstick obsolete as the sticky rice in the sushi becomes your burger bun, with slices of raw fish, avocado, and other delicious toppings placed in between.
This stellar fusion of the traditional and famous Japanese cuisine and America's staple food gives the ultimate twist on someone's discriminating taste. Plus it really looks attractive to the eyes.
With all the famous food trends that are made and combined together to come with a better delicacy like sushi burrito, and the ramen burger, it seems that this Sushi burger is heading to the same direction of popularity like these other foods mixes.
Food junkies and Culinary experts all over the world are always trying to find and discover endless probabilities of the fusion cuisine and admixture of two edible foods. There is actually a Melbourne-based restaurant that makes variations of ideas using different fillings such as salmon, cooked tuna, soft shell crab, teriyaki and many others.
Venturing into this trend and style, they are just barely scratching the surface and has many more food fusions that will come out in the future. Impossible is nothing.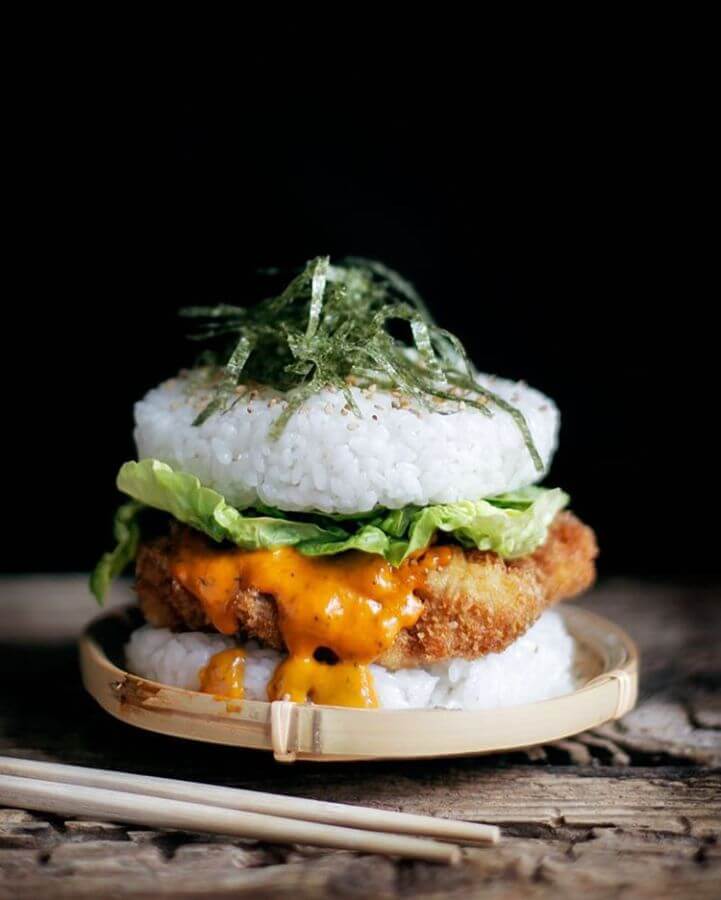 Image via @condospallilos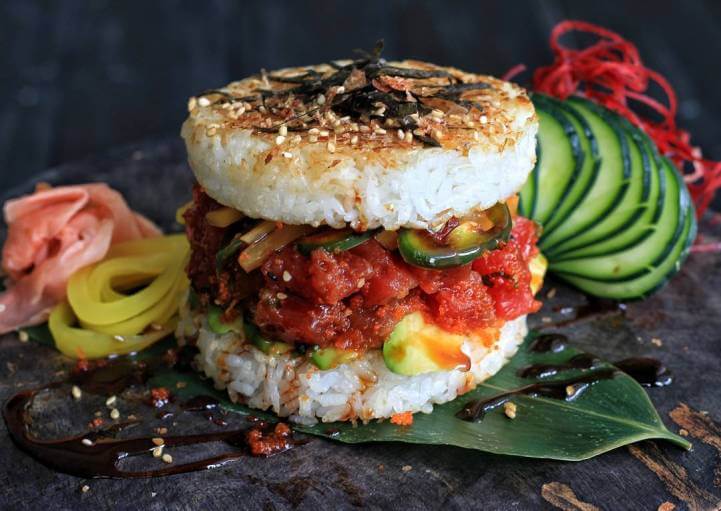 Image via @the.colors.of.yum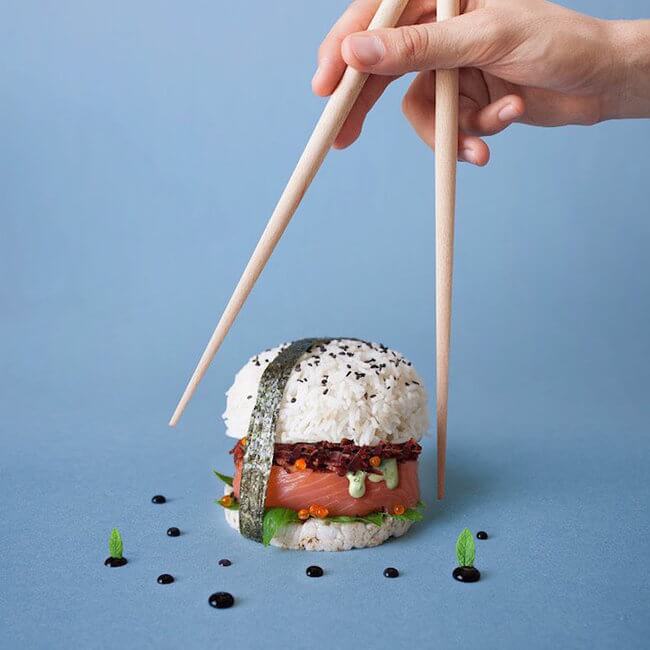 Image via @fatandfuriousburger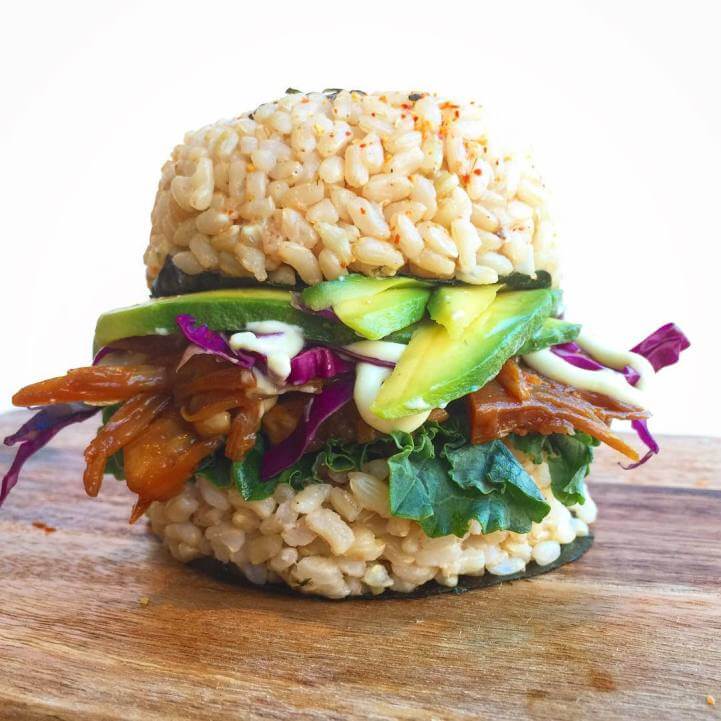 Image via@superfoodsushi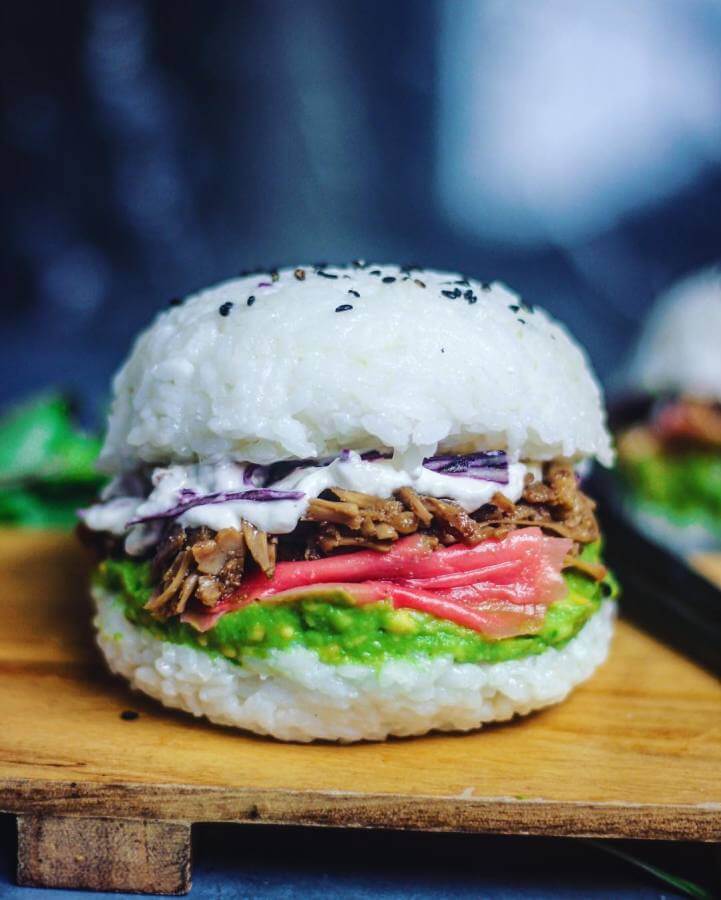 Image via @sobeautifullyraw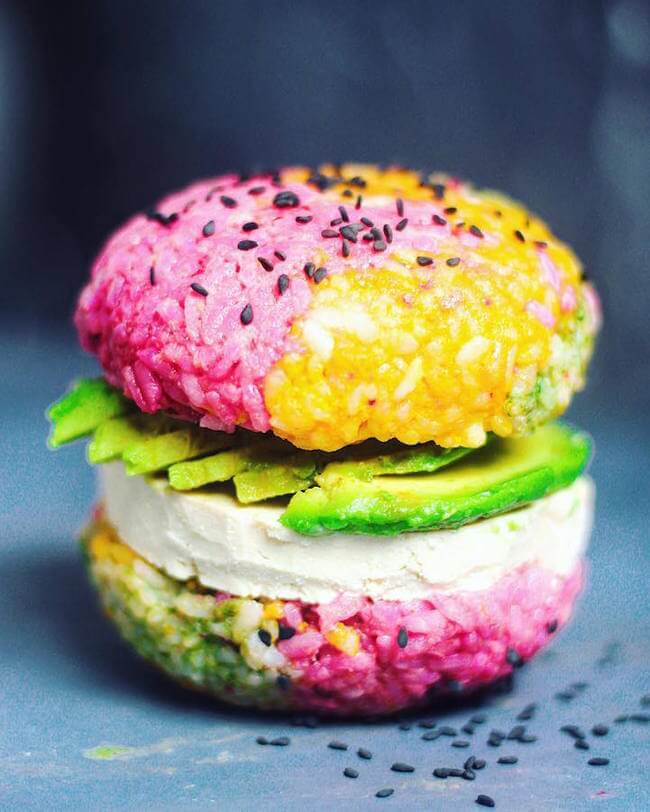 Image via @sobeautifullyraw
Source: MyModernMet