If you're hungry right now, we don't recommend you look at these steak cattle and roll meals and read on. But if you're hungry and a little sadist, yes, go on! What you are about to see here are some kick-ass burgers that will get you salivating in a matter of seconds. Please, watch out! What you're watching right now is called foodporn.
The first on our list is called "The Snack" like in "The Thing". It's a little monster and cute as well, only 3 onion rings, two burgers, blue cheese, sausages and cajun sauce. No big deal.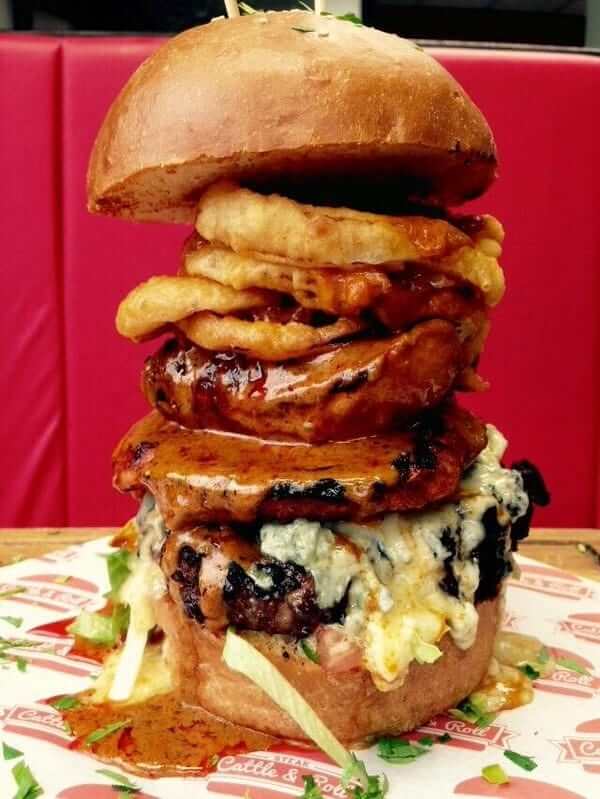 But if it isn't enough for you, you can try "The Stack" which is… well, you will see it below.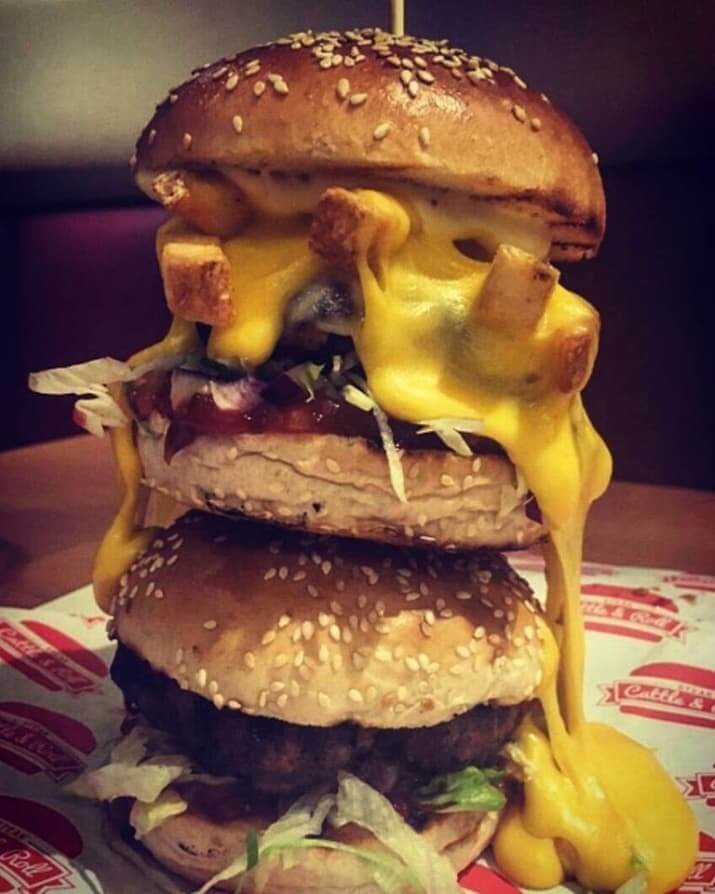 If this foodporn is not enough for you, we can get a little more filthy with some wild creature made of 2 deep-fried mac and cheese patties.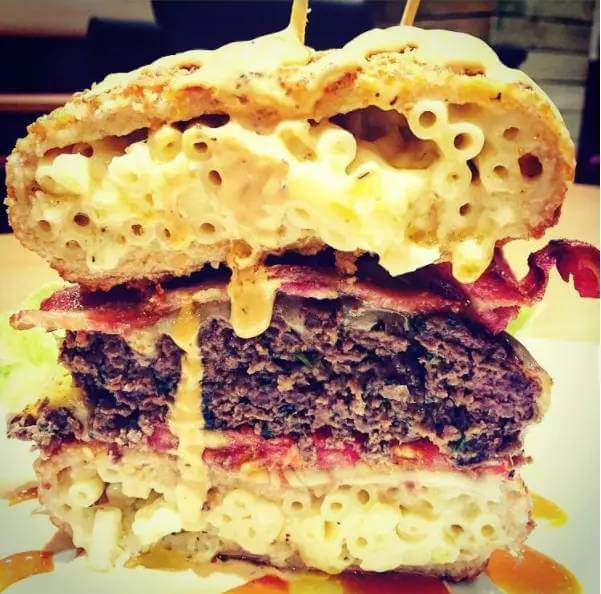 If you're one profane type of guy who doesn't care about customs and habits and all that, you can go for a Cheetos burger with a lot of cheesy puffs. Filthy enough?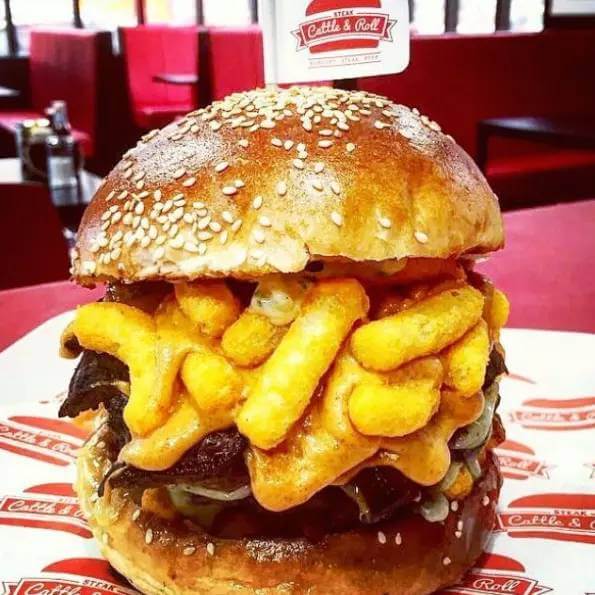 No, then how about a burger topped with chips, curd, crispy bacon, aioli and gravy?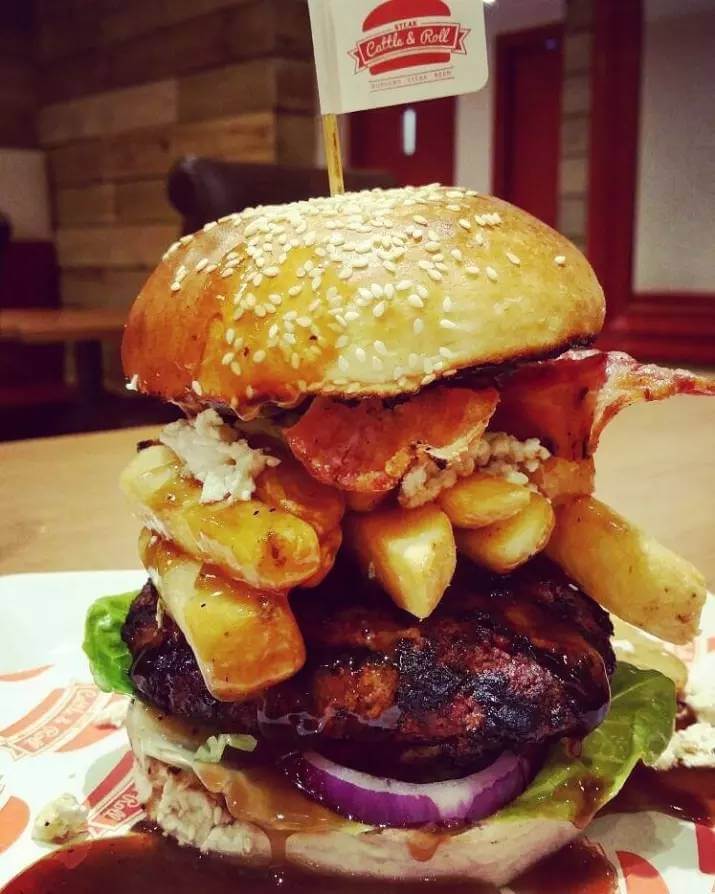 Or you can go for the beast: a giant burger smothered in chili mac and cheese, with bacon and some more cheese, of course and jalapenos and cheese again. Say "cheese!"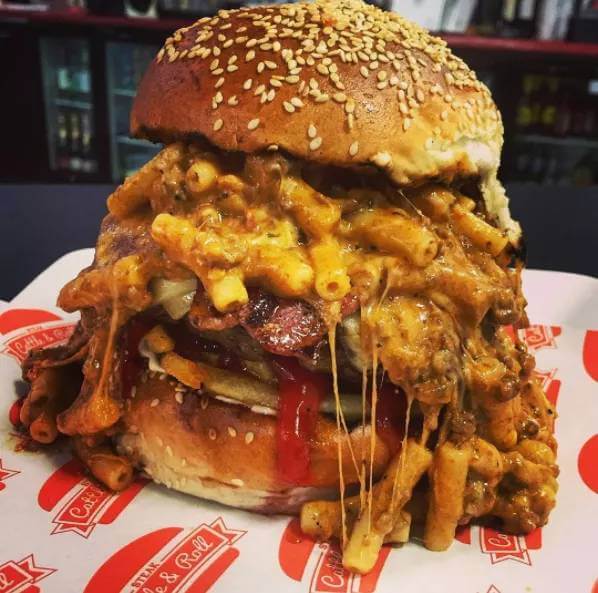 Or how about a doughnut burger?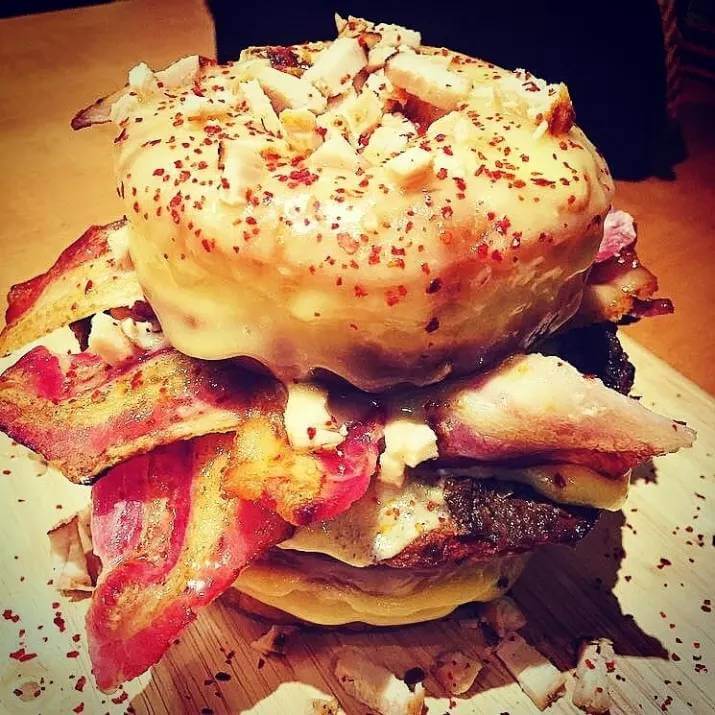 Hmm…too much for us, but we'll try the special fries with cajun coating, fried chicken stripes, garlic butter, seared ribeye strips and jalapenos.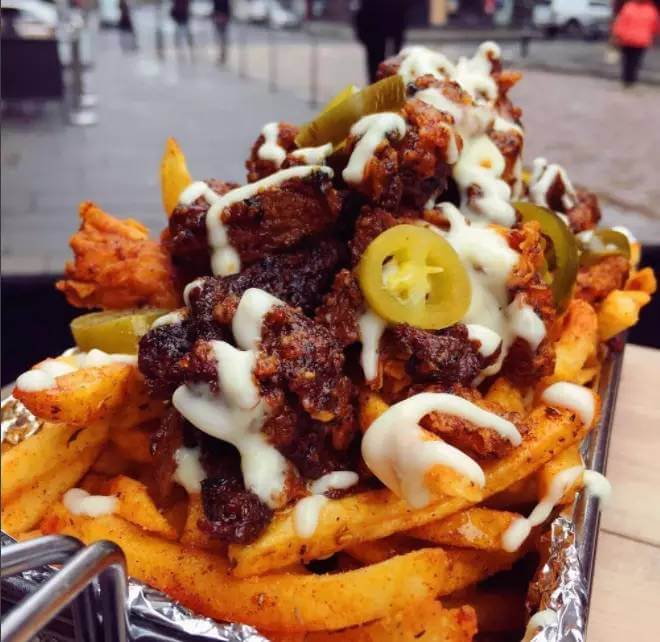 And then we complete the meal with some insane mac and cheese-filled toasties with little surprises, like candied bacon crumbs. Ohh, well…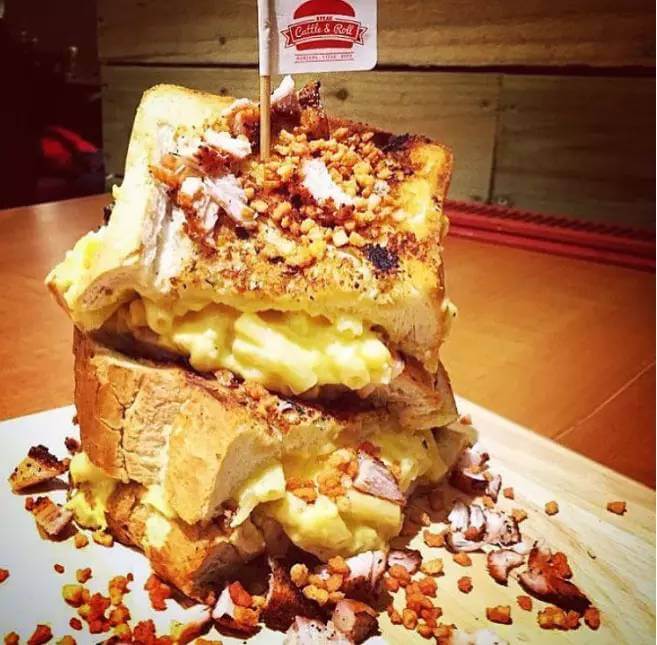 And after this feast is over, the feast is not over, actually, because you have to go for the desert. How about a giant freak shake? No, how about 2 giant freakshakes? Bon Appetite!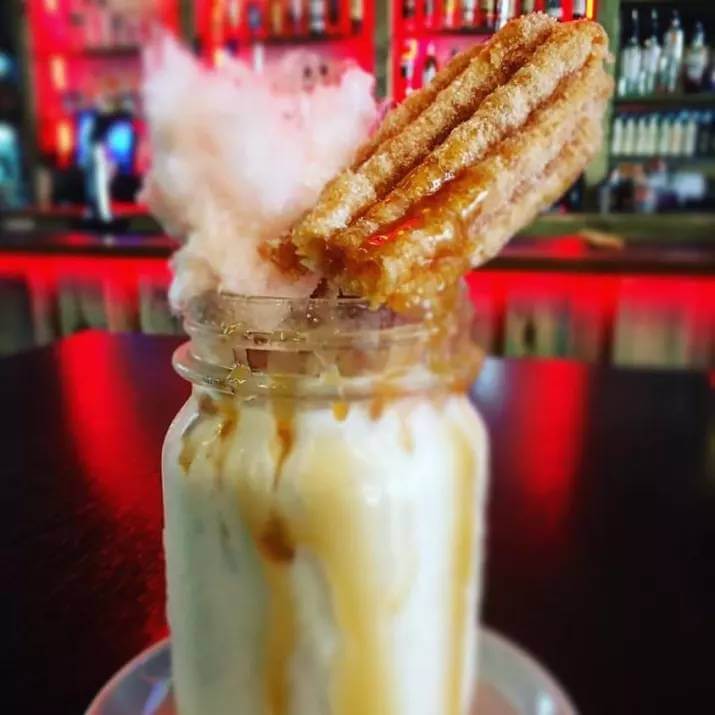 Honestly, could this be any better? We don't think so and so does the team at steak cattle and roll