Japanese parents are sharing their creative Halloween food ideas for kids on social media. Some of the lunch boxes include fingers,eyeballs and skulls. Everything a creepy kid loves. Check out some of the examples below and see if you still have your appetite 
The best food art is coming from Japan, you must've noticed that reading articles here on the Awesome Daily or simply browsing through Instagram, Twitter or another social network. But what happens when western culture trends hits the country of the rising sun, you're about to see in the gallery below.
Japanese Twitter users shared photos of their Halloween-themed bento boxes and amazed the Internet community with their creativity. Okay, the community also got a bit discussed, but hey it's the Halloween part of the year and it's coming really close!
These packed lunches or Halloween food ideas for kids are anything but ordinary. If you are like the majority of us, packed lunch is equal to a sandwich to you but in the gallery below you will see how eating on-the-go can be far more creative than that… More creative and creepy as hell! Skulls, eyeballs, even fingers on the rice with "cute" little details such as ketchup resembling blood…Hmmm…I don't know if I could eat it these! Check out for yourself the best examples of Japanese jaw-dropping Halloween-themed bento boxes featuring ghoulish delights and terrifying treats. You might get inspired and get some Halloween food idea to surprise your kid and amaze his/her school buddies on November 1st.
What's this?! This disturbing lunchbox features rice, sausages, and salmon roe.

OMG! Eyeballs in the lunch box!  Fingers as well…Bon Appetit!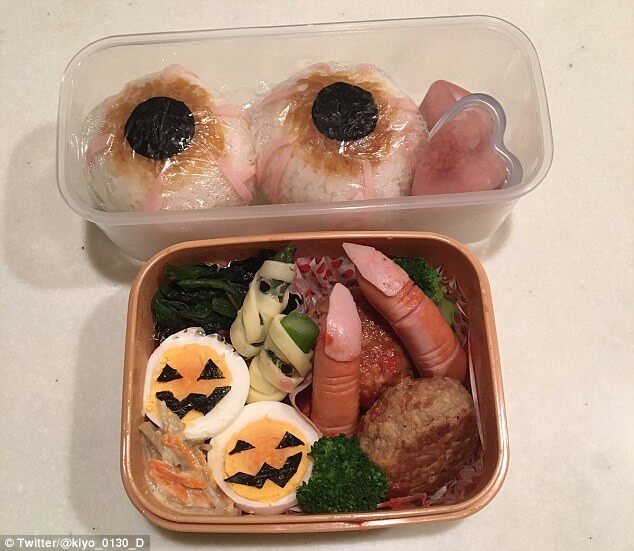 This is more acceptable for kids… ghosts and pumpkins themed meal.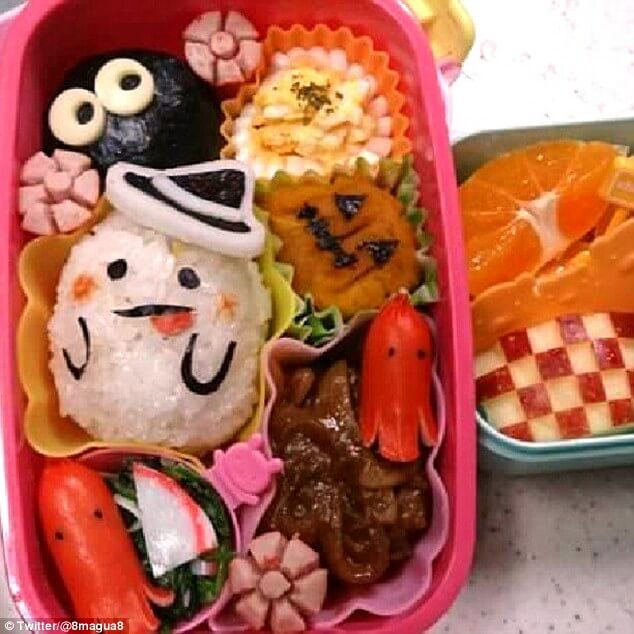 Okay, Burton fans here is something for you!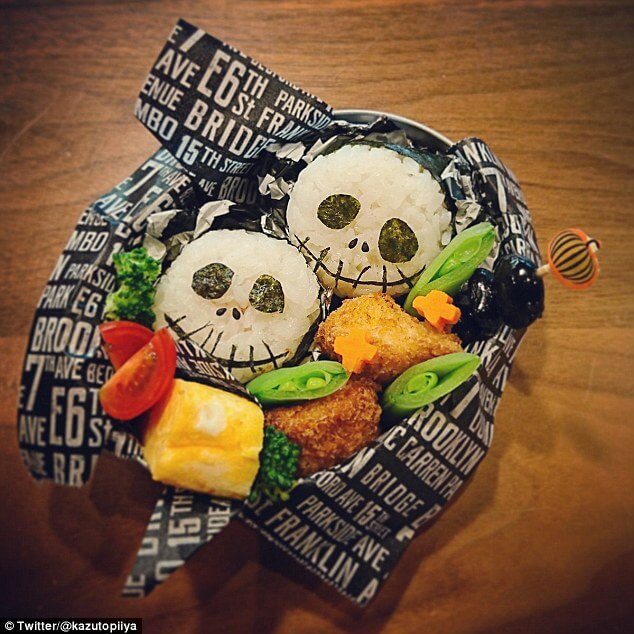 Boiled eggs are sliced in half to create cheeky ghosts in this lunchbox.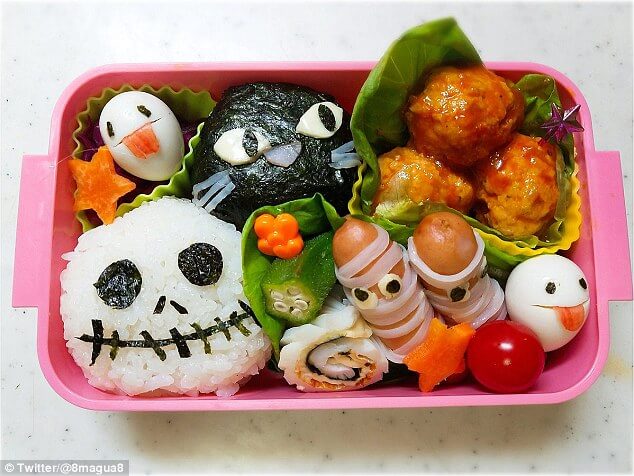 Simple and awesome!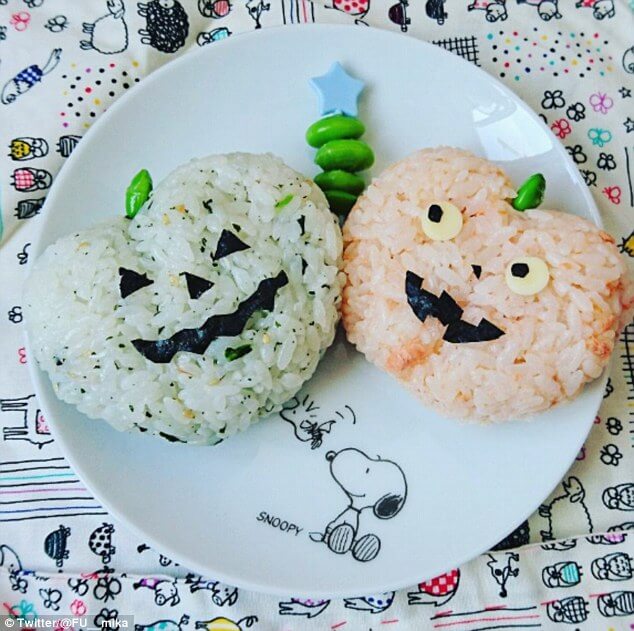 So many details in this playful Halloween themed lunch box.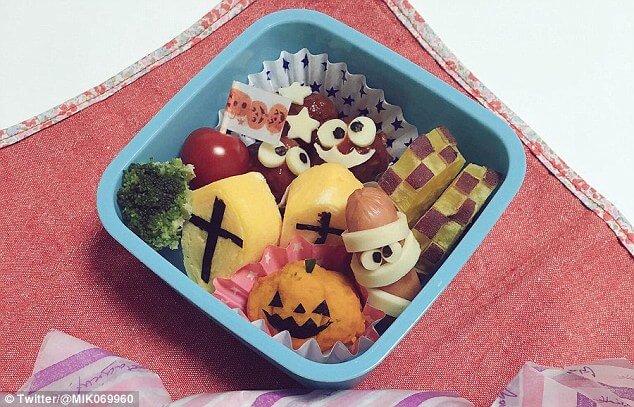 A Despicable Me minion is given a Halloween makeover with fangs.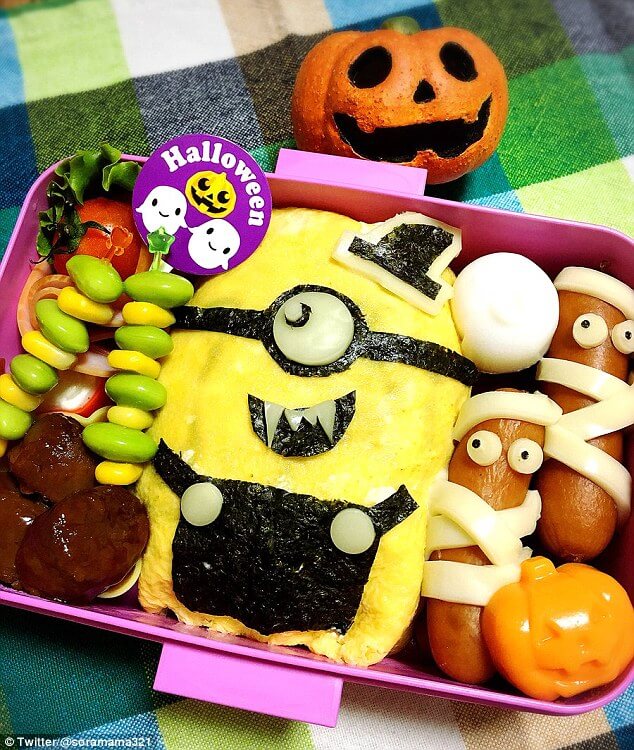 I could eat this one…It's creepy and cute.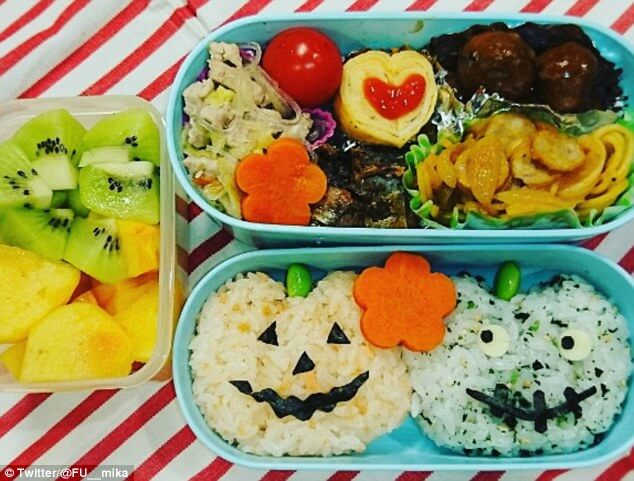 Love this one! Check out sausages as mummies, transformed using cheese stripes.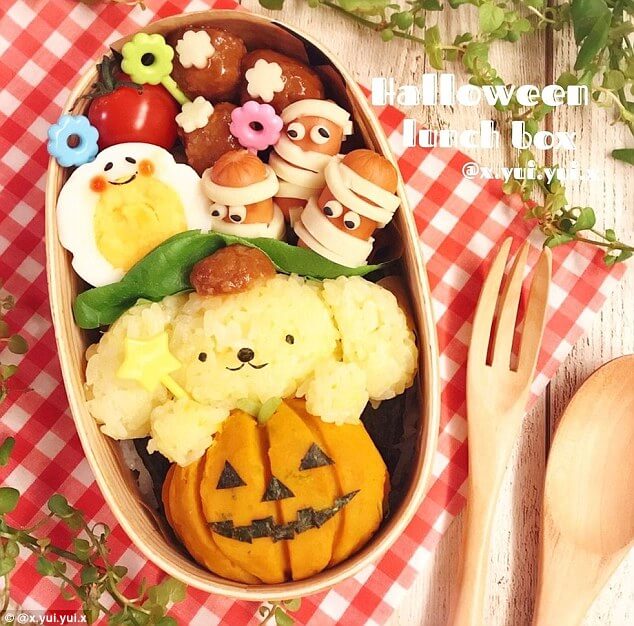 Do you have a cool Halloween food idea you want to share with us? Please do