| We participate in the Amazon Associates program and may receive compensation when you click some links in this article | 
Who doesn't want to use a Bazooka just once? Have you ever imagined the sheer glory of firing a Bazooka and boom…everything you hate is destroyed and the good will prevail. Yes! This is how it actually works with the Sushi Bazooka Gun. One shot of Sushi and boom, pleasure and goodness prevails in the…plate.
Now to get down to a more serious matter: yes, there is a real Sushi Bazooka gun and it allows you to make a shit load of sushi fast and easy. To make it happen, you just need to insert your rice into each side of the bazooka tube and press the plunger thingy onto each side of the rice to make room for all the other ingredients you'd like to add; then you place your ingredients of choice on each side of the rice. After all ingredients you selected have been inserted, Now close the container and start shooting out hot rolls of sushi onto your rice sheets ready to be sliced to how you like them. There you go, the perfect sushi for you and your friends! They might even say you've hired a personal cook! More info: Amazon
If you were in a too big awe and couldn't get it, yes, the Sushi Bazooka gun allows you to make perfect sushi rolls every time using your own custom choice of ingredients.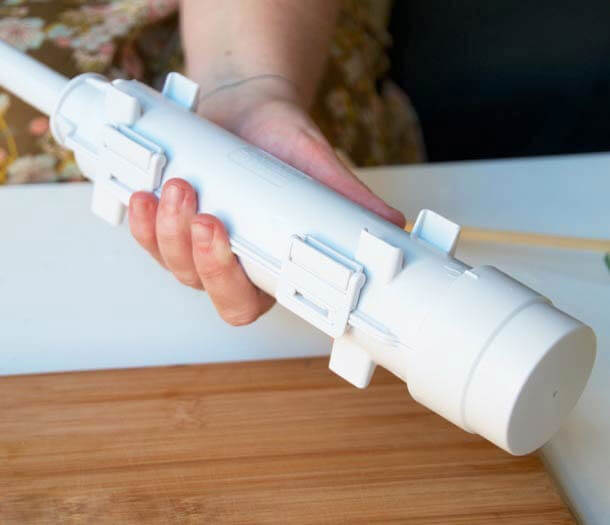 The miracle "kitchen gun" is made from plastic, is dishwasher safe and measures 12 inches x 2.5 inches x 2.4 inches.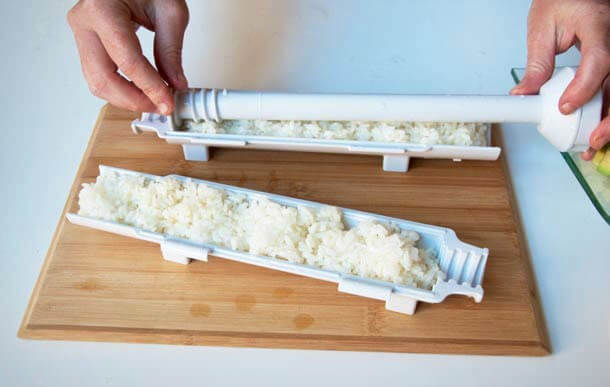 It is the perfect friend of any sushi lover and amateur cook.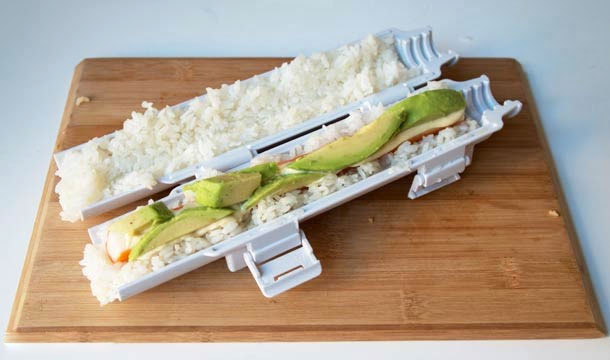 You can save time, angry moments in the kitchen, spoiled sushi dishes, you can impress your friends or even open a restaurant of the Bazooka Sushi Gun. How about that?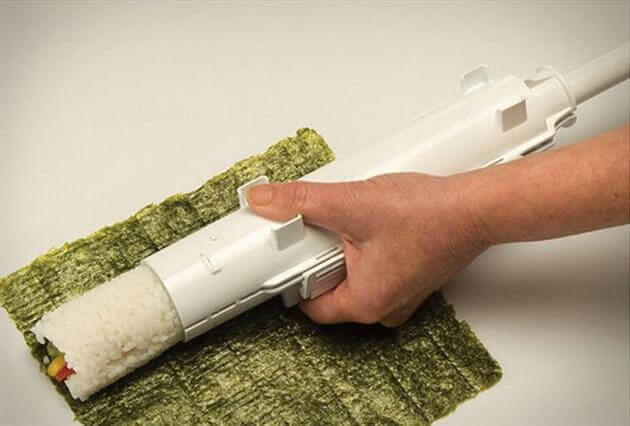 Anyways, on a more serious note, we say it is a very useful tool in the kitchen, especially for a sushi enthusiast.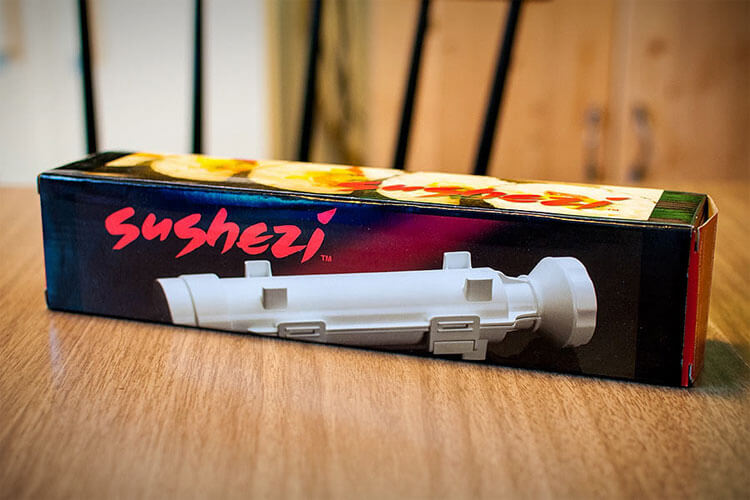 [the_ad id="71924″]