Do you know how to dodge a flying object coming madly at you? No, we're not talking about your boss, we're talking about a ball. Can you dodge a ball, you can play dodgeball, almost. But, even better, you can watch the movie and you're set.
Now, if you want to become a pro with Dodgeball, make a donation to Omaze latest fundraiser and you might get the chance to play in a charity game with the cast of Dodgeball the movie.
As it may seem, Globo Gym's White Goodman is back in shape after having eaten his feelings over the loss of his gym in 2004. Now, he wants to choose a new member for the Purple Cobras in a game of dodgeball. And of course, he wants you. On the other side, his old nemeses from Average Joe's also want you to join their side to defeat him once more.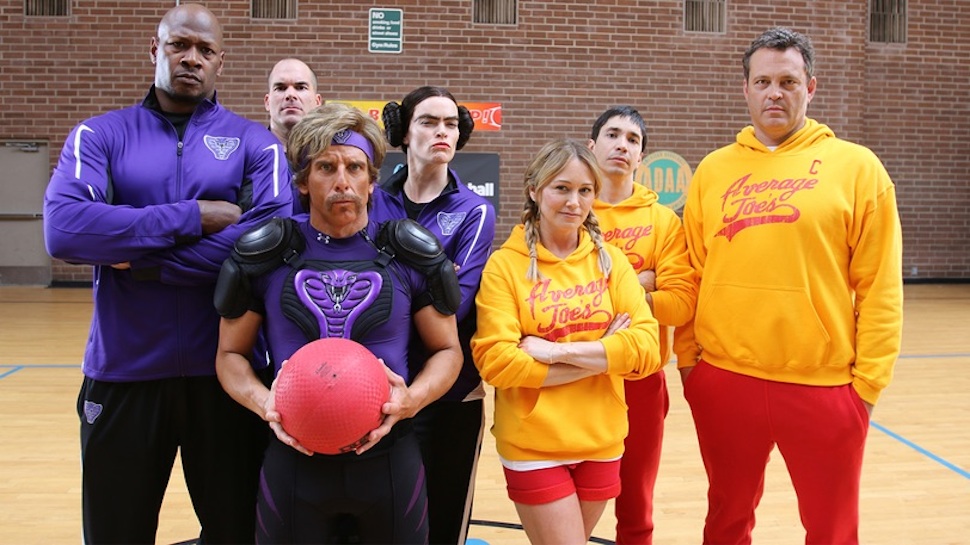 That's some reunion! If you're the lucky winner, you and a friend will get flown out to New York City this fall to play with Ben Stiller, Vince Vaughn, Christine Taylor, Justin Long, Jamal Duff and Missi Pyle. After the game, you'll get to go out for pizza with Ben Stiller.
All funds from the event will go to the Stiller Foundation in support of "children around the world". The Stiller Foundation's purpose is to encourage education and help children realize their full potential. You can donate at least $10, but if you give more, you'll get even more chances to play, as well as get some cool extras. You'll see.
[the_ad id="71925″]
But so far, after making the donation, you have to prepare very hard for the game. Don't forget that White Goodman fights dirty, so get your tough mode on and be prepared!
So, a last question: Globo Gym or Average Joe's?