| We participate in the Amazon Associates program and may receive compensation when you click some links in this article | 
Well, you can now make a pizza cone just like an ice cream cone with this pizza cone maker, and we are not surprised at all. Why settle for a regular pizza or just a plain old ice cream cone when you can have a pizza shaped like an ice cream cone. It's the familiar taste of the pizza we all love shaped like the ice cream cone of our dreams, can it get any better than this? I don't think so.
The pizza cone maker set comes with two pizza cones that are coated in non stick material so the dough won't stick and ruin the entire experience. The kit also includes easy to understand instructions on how to make a pizza cone with ease, basically what you do is make the pizza dough in an oven or grill and than just roll the dough into shape and cut it, PRO TIP is to moist the edges of the pizza dough with egg wash and fold them in. You're done! Just stick it in the oven and after 10 minutes you have your pizza dough ready, next let it sit outside for a few minutes to cool down and than go to town on the sucker with your favorite stuffings. Olives, mushrooms, tomatoes, cheese, whatever you love, stuff it in there. Remember how we always like to stay pizza is life? Well we just did it again!
This video basically shows how my dreams look like:
The pizza cone maker is probably been invented for me –  I LOVE PIZZA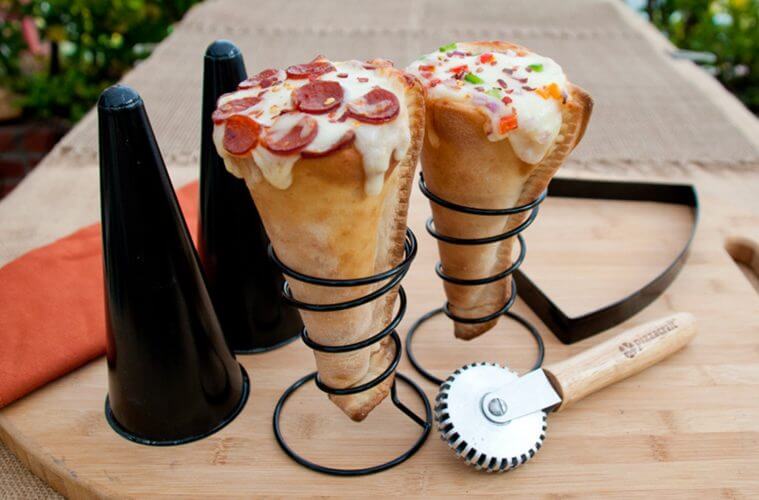 The set comes with two pizza cone stands that are covered in non stick material so your dough won't stick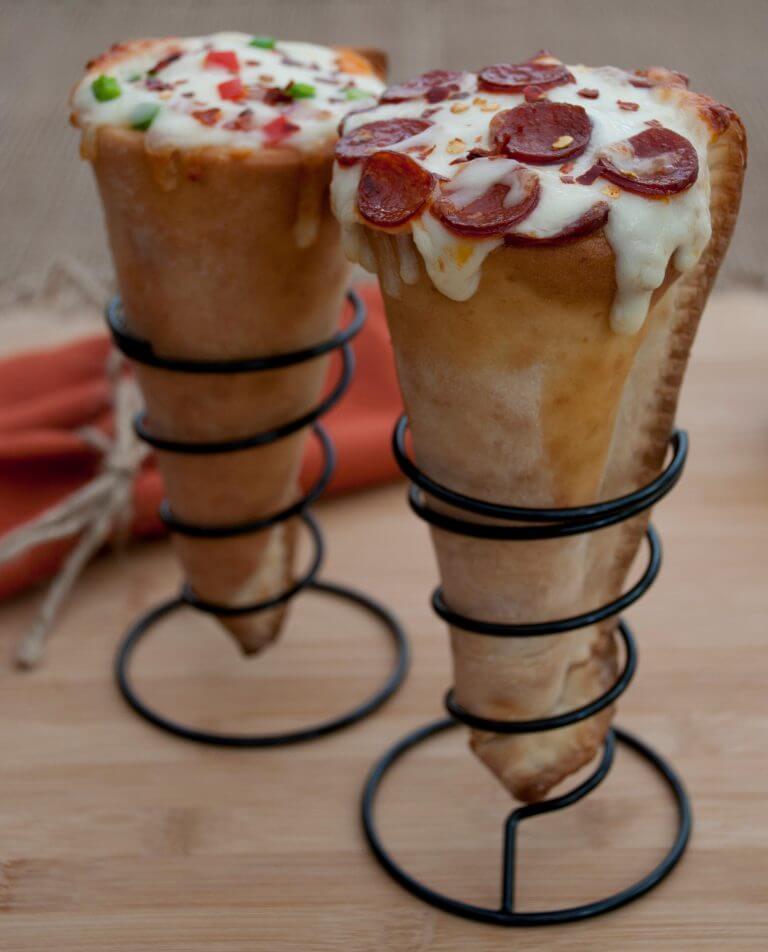 Here is the complete set, easy to make with clear and simple instructions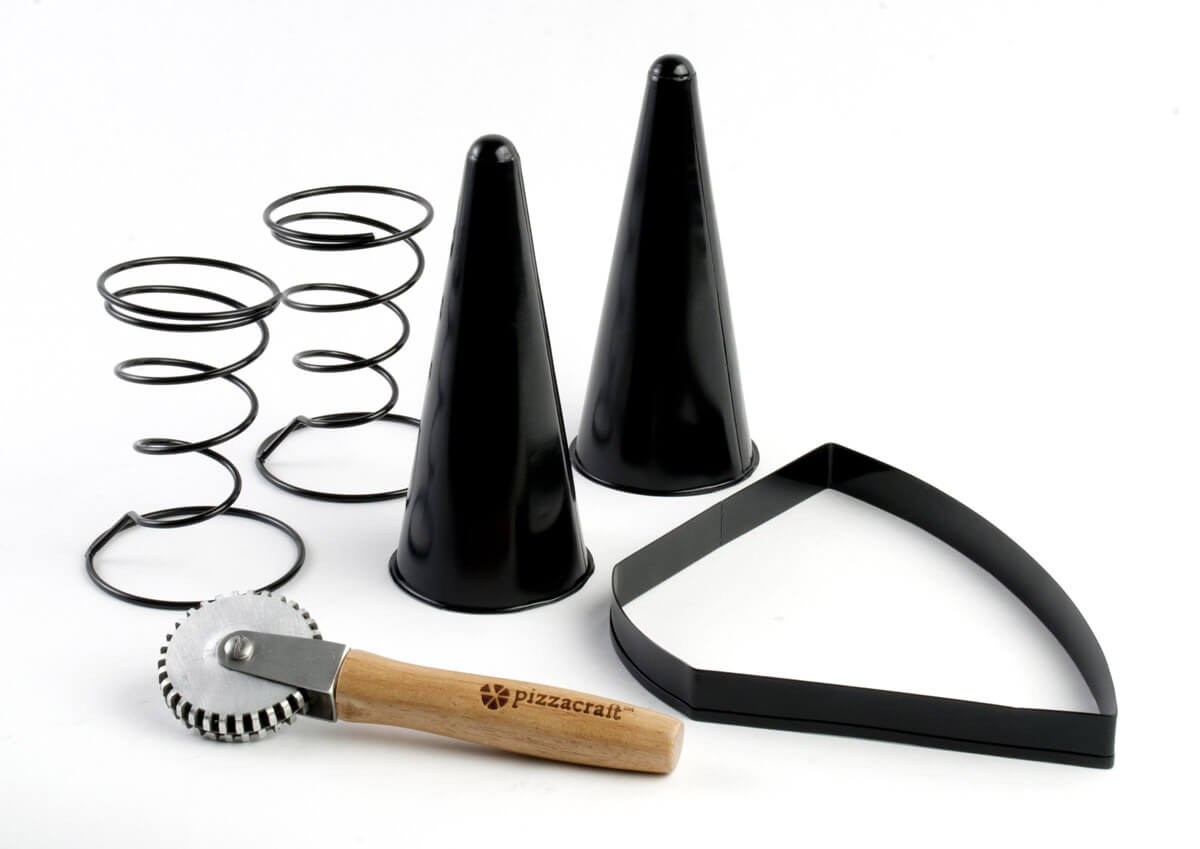 After your dough is ready, you can go ahead and start the fun part of stuffing the pizza cone with anything you like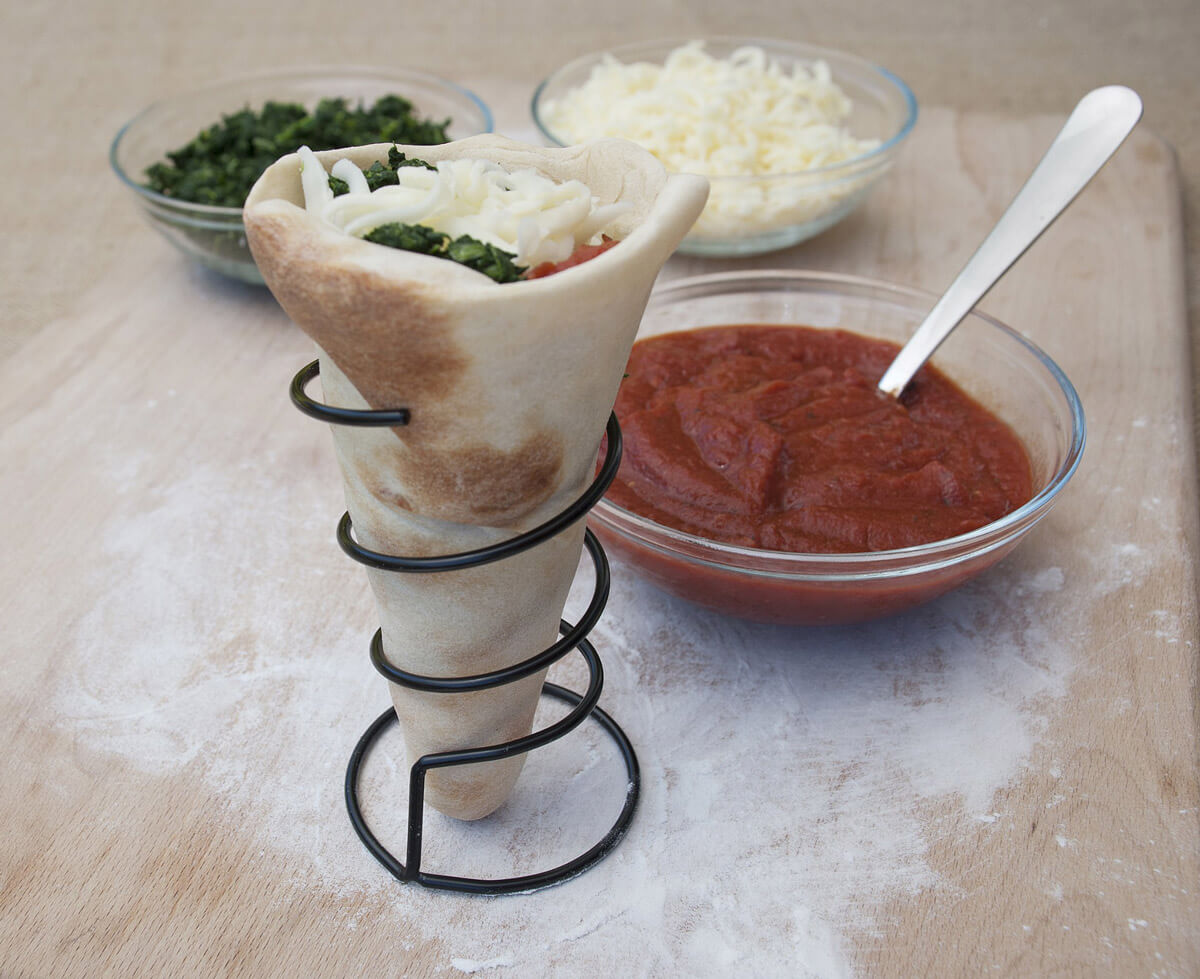 You can get the pizza cone maker here, but please also share with your friends because PIZZA!