Nerd on the computer is one of these special memes that get's in your heart, read on below to learn more about the popular meme that was born from a sub culture by nerds, for nerds.
There are memes that are just jokes, but there are those that come from a deeper niche of the internet. These types of memes come from a close-knit and well-defined group of internet users with their own culture, the perfect example being the nerd subculture.
Nerds are stereotypically intellectual yet awkward and somewhat lacking in social skills. In movies, they're always depicted as clumsy, wearing glasses, and maybe several pimples too.
One of the trademarks of a nerd is going through some kind of teasing or difficulties during high school, and maybe even into adulthood.
However, the world of the internet has created a space for people who fit into this stereotype to feel at home in the bustling community of nerd subculture. In fact, some obscure references from nerd culture are now being used for memes, with other people wanting to understand just what the heck is so funny.
This gave rise to the term "normies," which refers to a person whose tastes are relatively mainstream.
Since these memes have become so popular, nerd culture has become well known for protecting its interests and identity, leading to the creation of another group of memes that poke fun at the stereotypical computer nerds themselves.
The Most Popular Nerd Memes on the Internet – Nerd on the computer
Some of the most popular memes on the internet that make fun of nerds are both reject and simultaneously embraced by people who belong to this community. Some memes like this one poke fun at their social skills.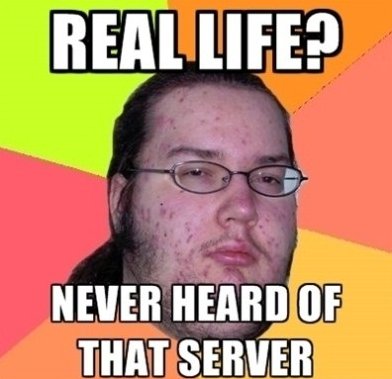 Source: Relatably
Other memes are made to tease nerds' stereotypical difficulties with interacting with girls, such as imagining fantasies and not getting very far in relationships they hope will blossom.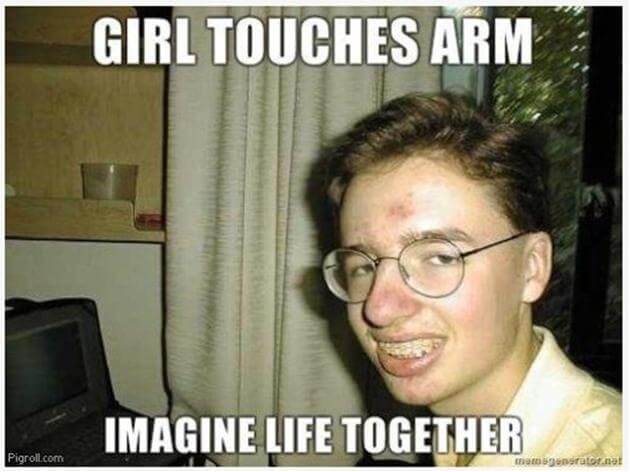 Source: Relatably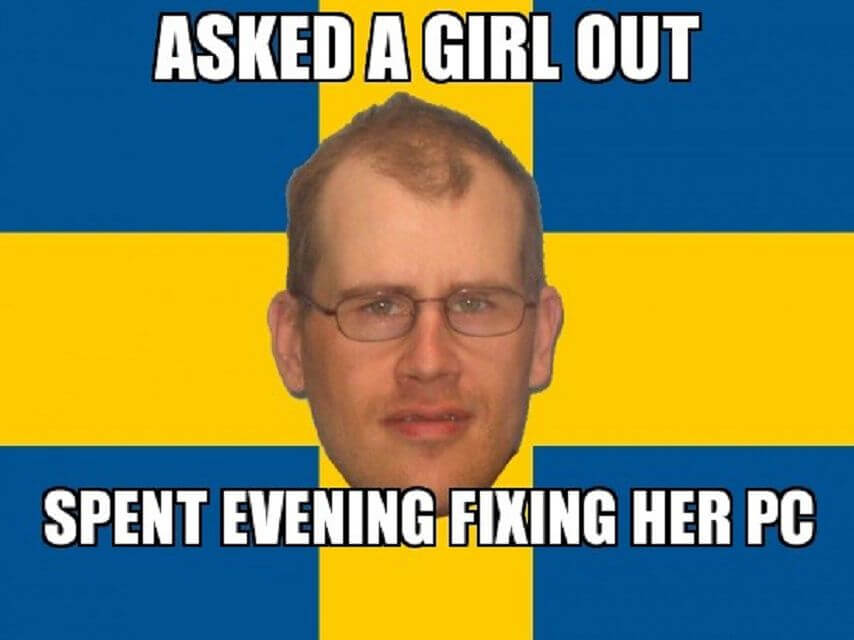 Source: Liveabout
But there is one other meme that has floated around since about 2005 that nobody has taken as much notice of compared to the more popular nerd memes—and it's definitely a rising star.
All About the Computer Nerd Meme
This meme shows a nerdy-looking and slightly overweight man in front of a desktop computer that appears to be from the 1970s or 1980s. He appears to stare at the camera lens with a kind of intensity that makes the audience question his thoughts. Others have commented on how disproportionate his face is with the rest of his body, including the especially hairy arms.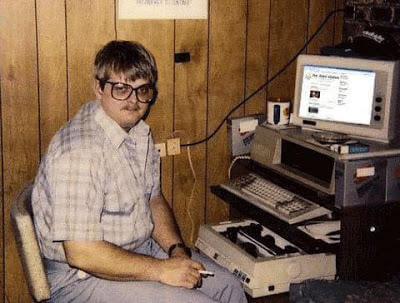 Source: knowyourmeme
When Did This Meme Start?
It is difficult to trace the beginnings of the meme since the person depicted, the exact date and location, and the context of the photo are unknown. Some who have been browsing the internet for quite some time have guessed that it's been circulating since the early 2000s. This meme is definitely used to stereotype geek or nerd cybercultures, which was discussed earlier.
Although the typical overlay of text above and below the image is typically used for this meme, some also edit the image with something placed over the monitor.
This meme may be relatively unknown to some people, which is why we've compiled some of the best Nerd on the Computer memes for your enjoyment.
1. Nerds apparently sit in isolated spaces with no lights and being angry all day… we're not sure if that's true, but the guy in this meme sure makes it look that way!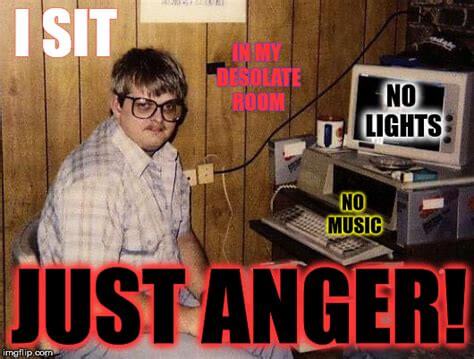 Source: Memesmonkey
2. That looks like one hard-core LAN party!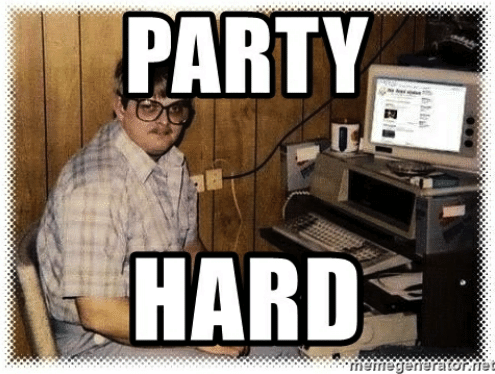 Source: me.me
3. Nerds? Totally safe from the Coronavirus!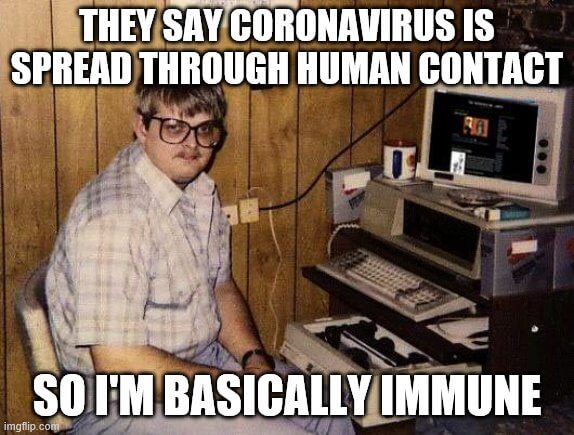 Source: Imgflip
4. You mean there's trouble outside? Nerds wouldn't know.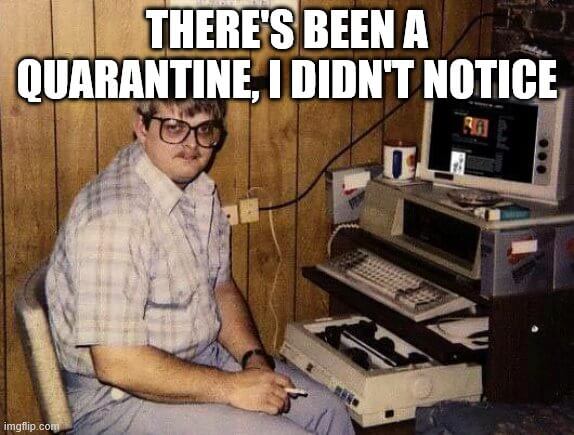 Source: Imgflip
5. Everybody would love the indoors if they just played more games like me!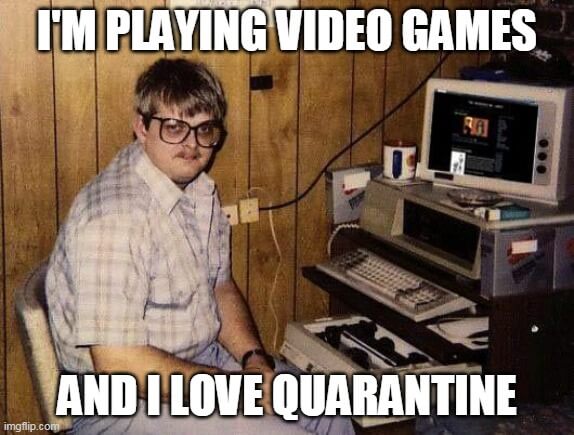 Source: Imgflip
6. There's no need to start from scratch—just load the saved game!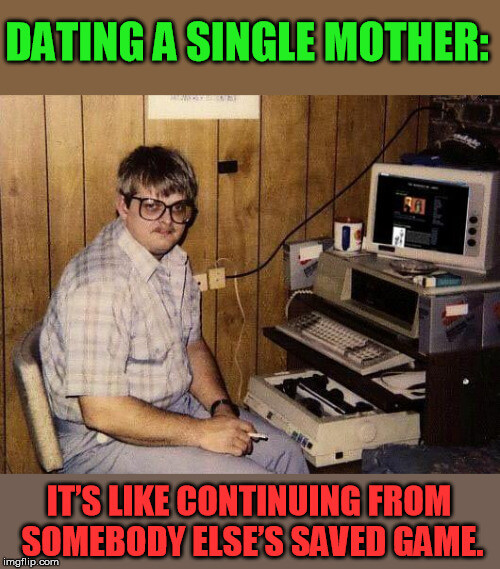 Source: Imgflip
7. Only real intellectuals trust Google over Wikipedia.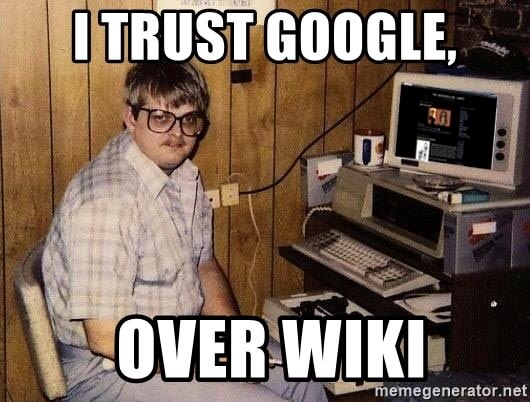 Source: Memegenerator
8. Nerd jokes about troubleshooting, anyone?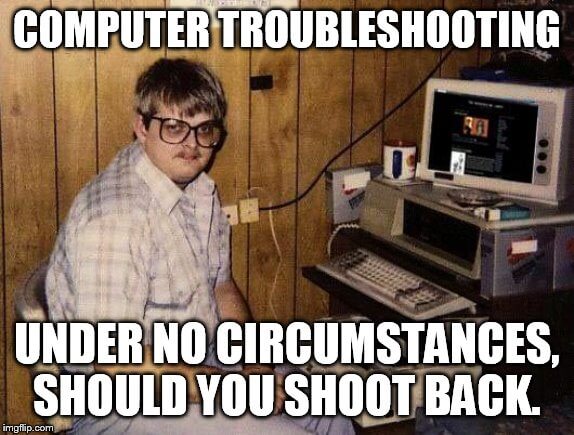 Source: Imgflip
9. The guy that writes the terms and conditions? You mean me?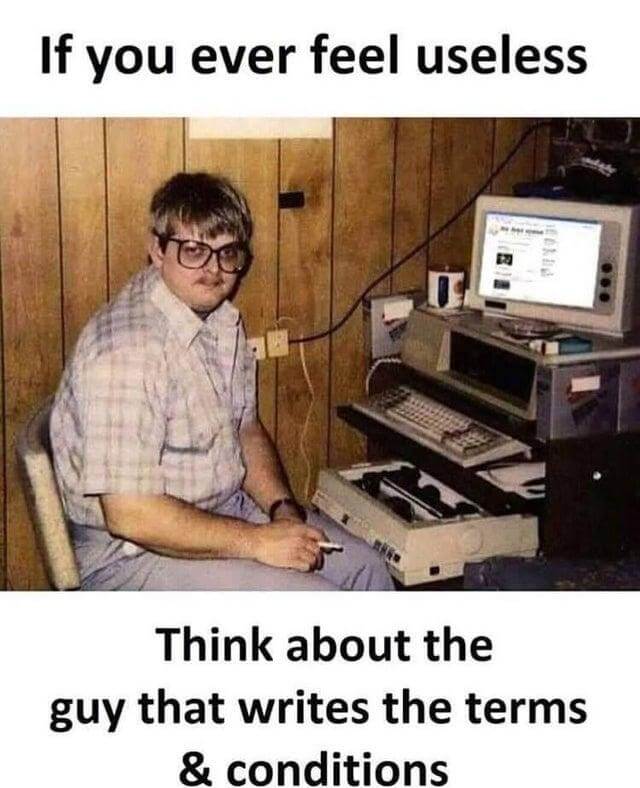 Source: knowyourmeme
10. Say what you will, but this meme's moment to shine has finally come.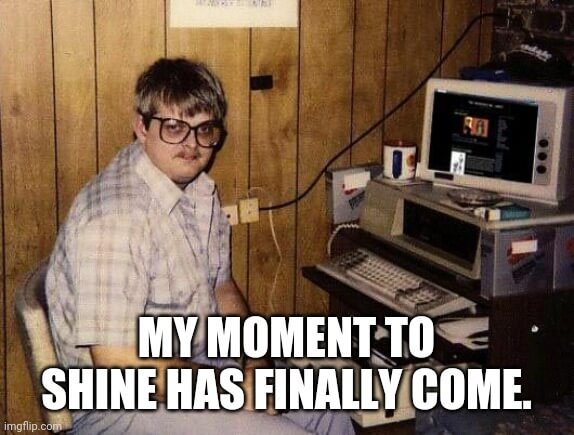 Source: Imgflip
And just as the last meme on this list says, we couldn't agree more that this meme's time has finally come to make it big. Whether you get nerd subculture or not, one thing is certain: there's nothing quite as funny as a nerd meme.