It's time for some contemporary art news! A new space for contemporary art will open this December, in London's Battersea with the solo exhibition of Chilean artist Francisco Rodriguez entitled "The Burning Plain". It is quite an exciting art exhibit that contemporary art lovers based in London should not miss.
All you need are twenty-four hours over The Burning Plain to watch a series of dark characters emerging from the shadows. From portraits to big landscapes, the exhibition has everything in the specter of dark and gloomy colour palette. Francisco Rodriguez populated The Burning Plain with wild dogs, fir-trees and gloomy figures sulking on their own. There is some anticipation in his works, like something is about to happen, but it's suspended in time. There is a storyline that is about to be realised, but it never does.
1. The Burning Plain, 2018, oil on canvas, 190 x 170 cm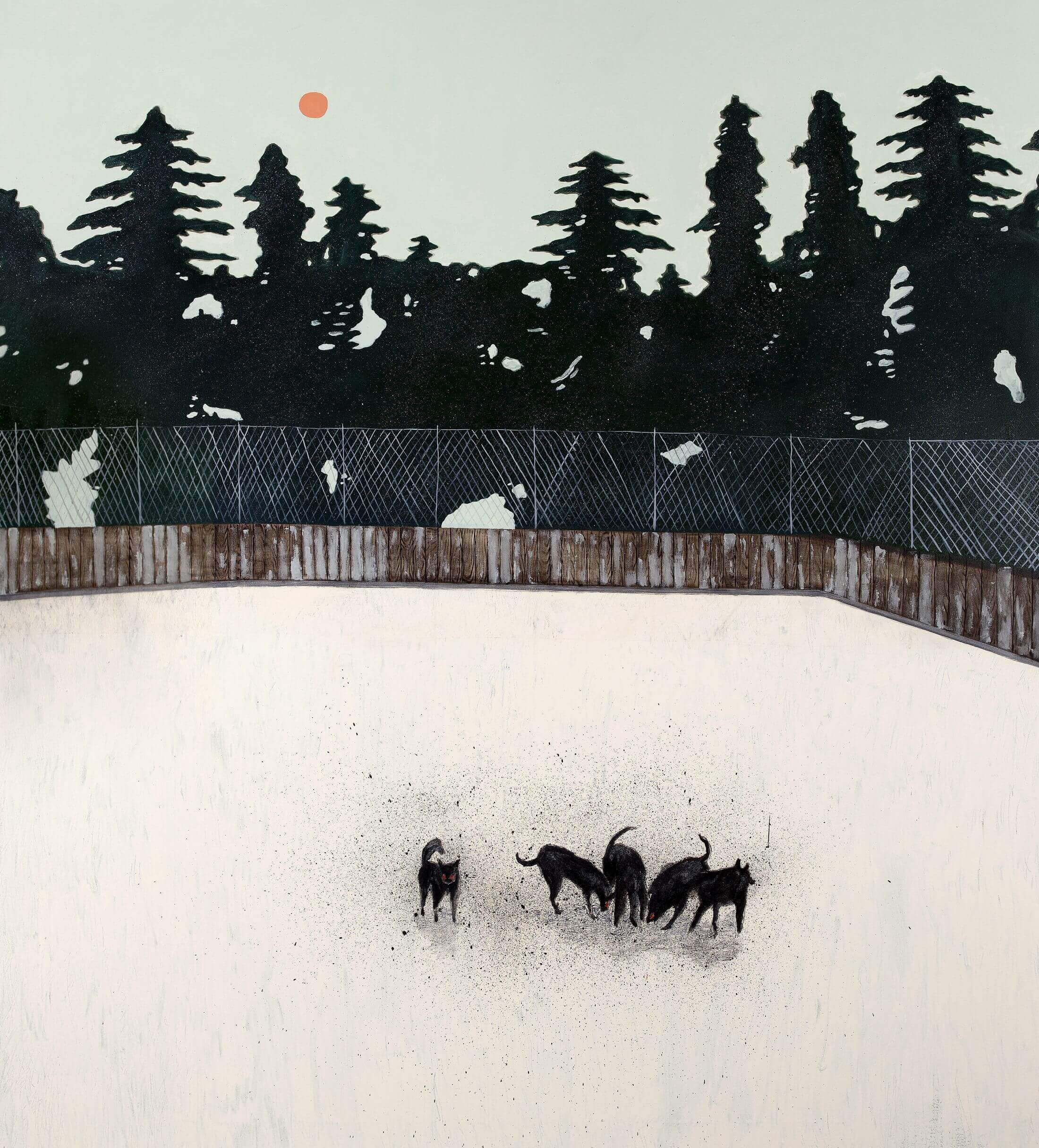 "Like a strange dream, a great song or a blurred memory, Rodríguez's pictures describe inner states of consciousness – ones that are recalled less as fact than an emotion" is one of the critics' response to Francisco Rodriguez exhibition. Francisco Rodriguez has just graduate the Slade School of Fine Arts and this is his second solo exhibition of his career. He is also included in Bloomberg New Contemporaries 2018.
2. The Messenger, 2018, oil on canvas, 60 x 45 cm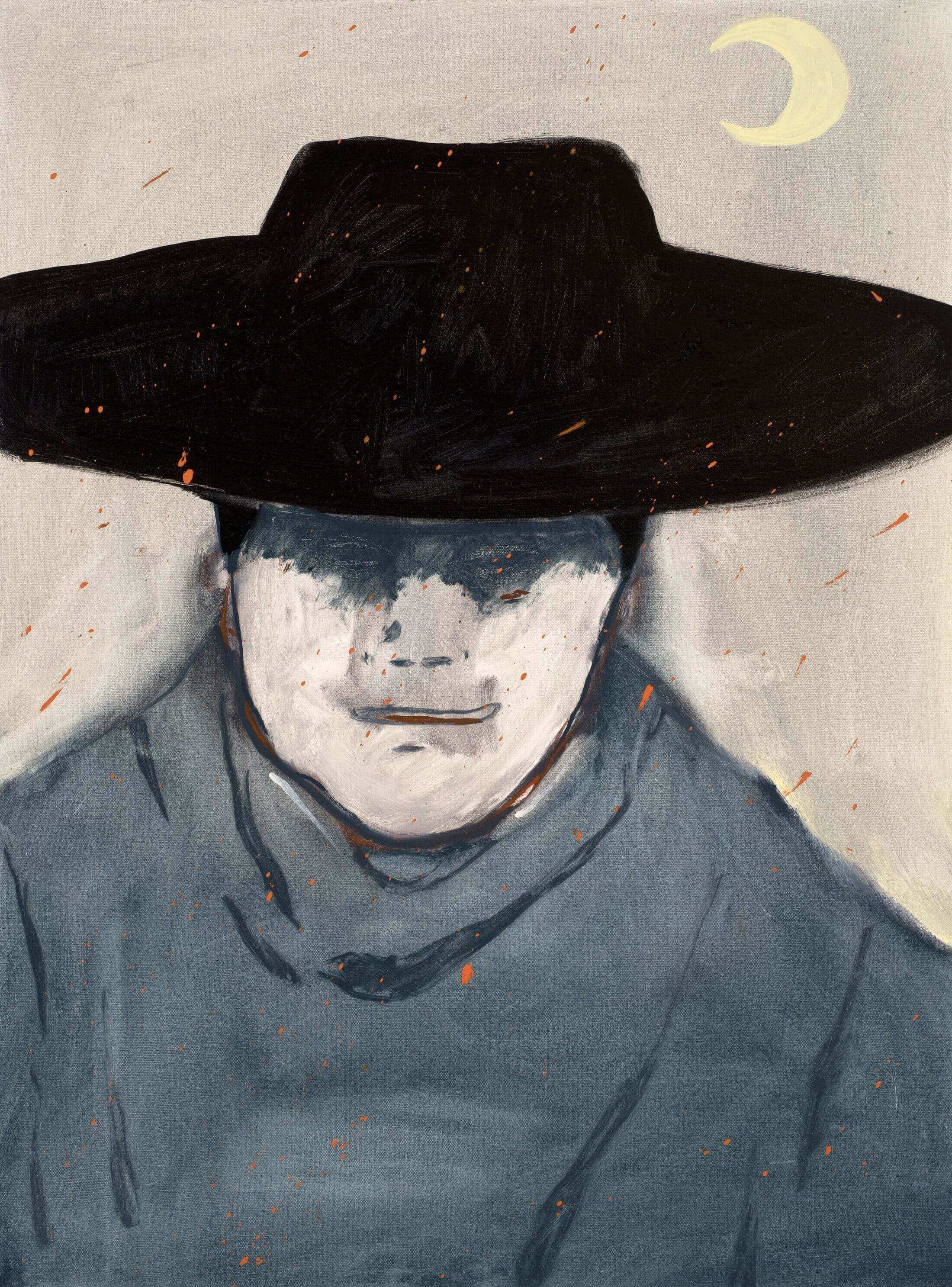 3. Portrait, 2018, oil on canvas, 65 x 50 cm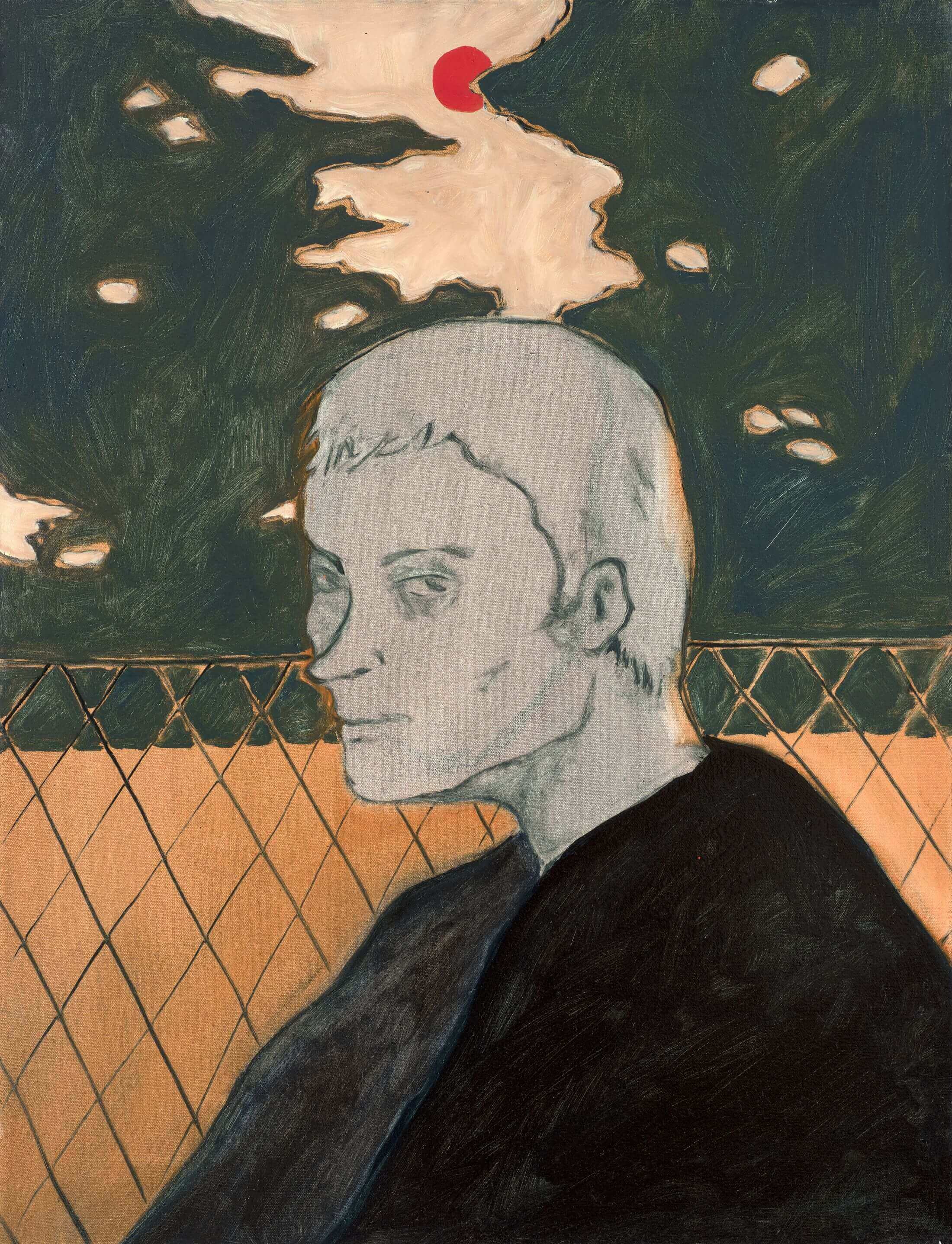 4. Raven, 2018, oil on canvas, 35 x 25 cm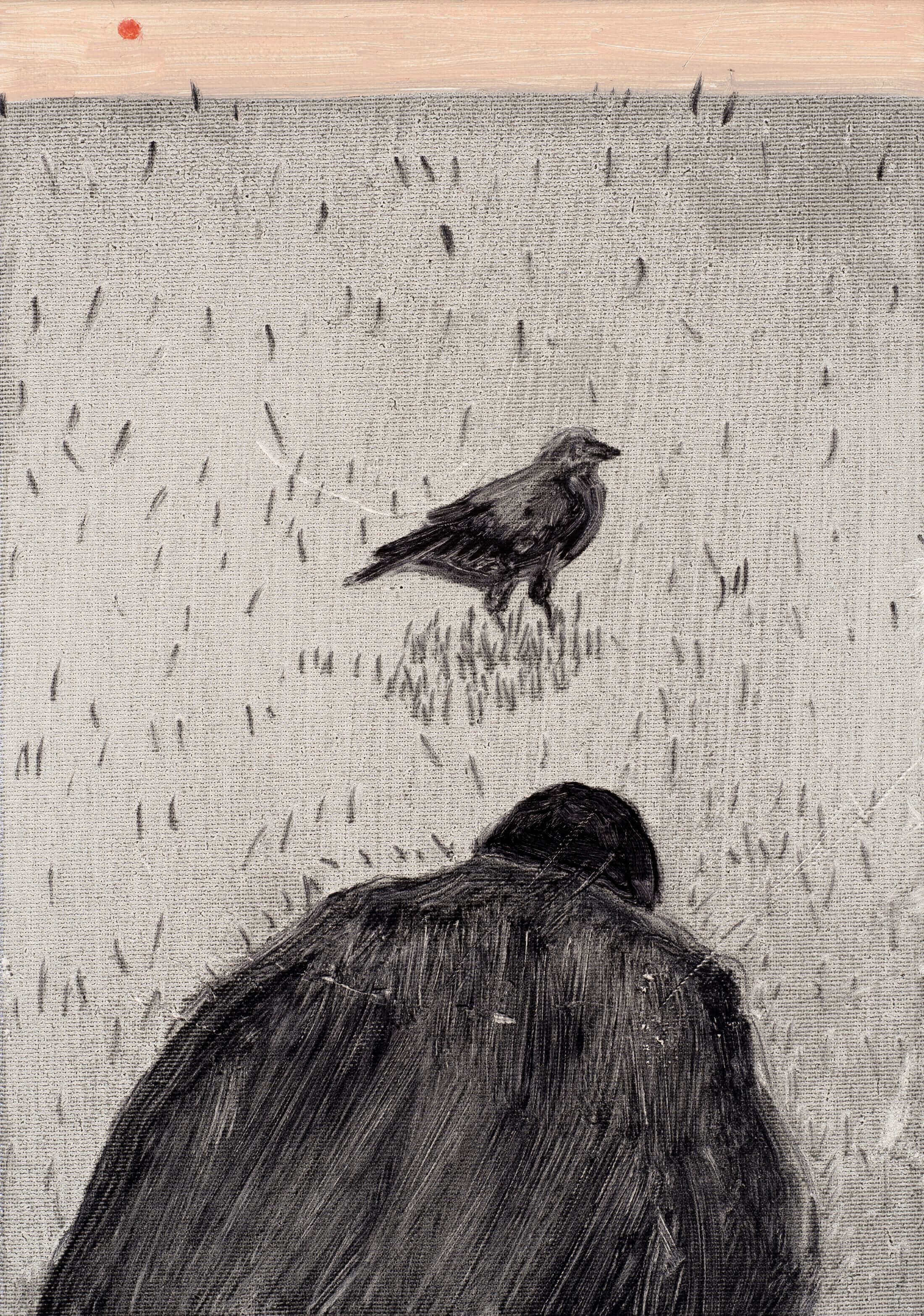 5. Pine Trees, 2018, oil on canvas, 35 x 25 cm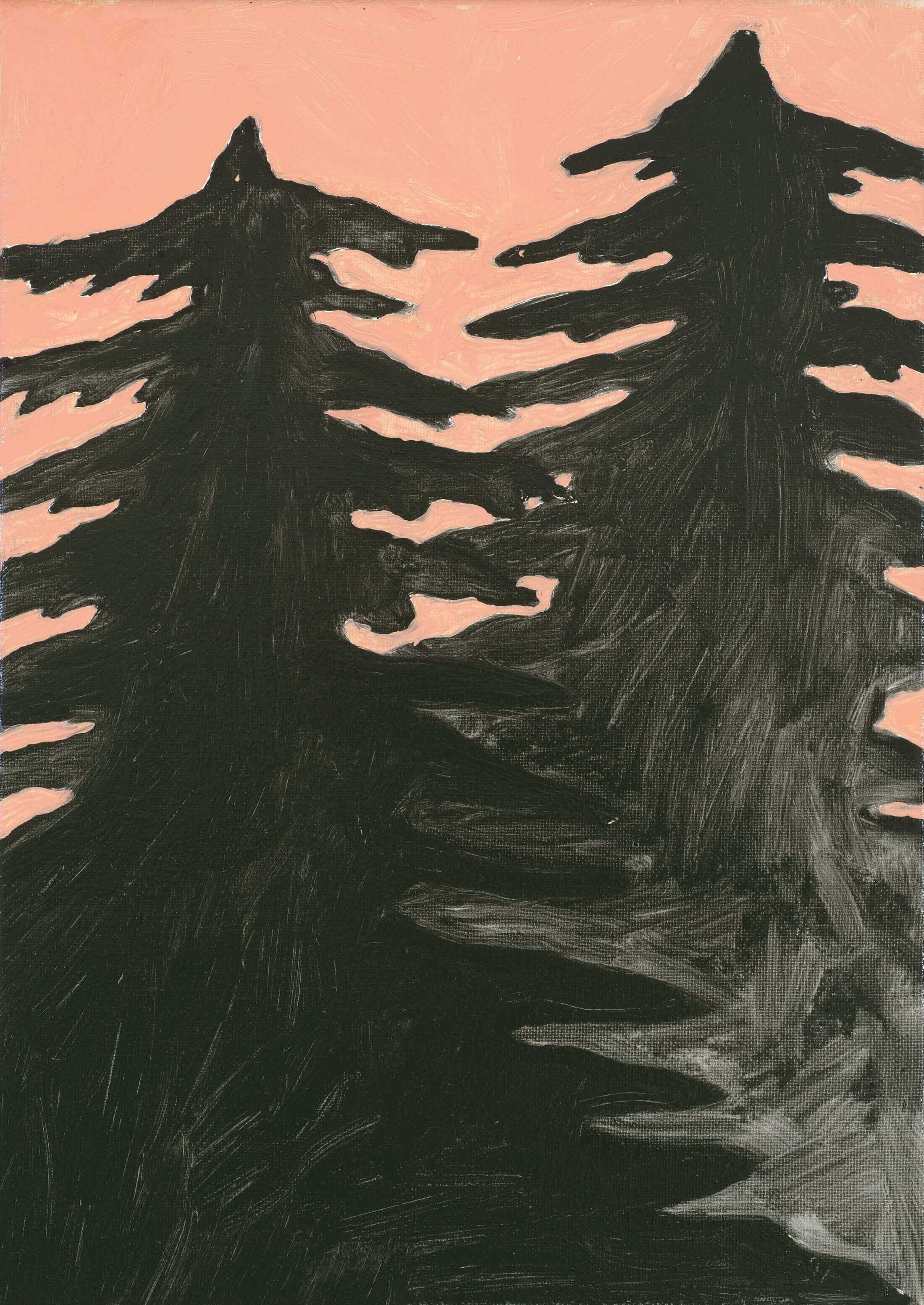 What I especially like about these work is the incredible, insidious feeling I get that something's about to happen. It is something that the artist is never going to show me and I will just have to bring it home with me and figure it out for myself.  There is a sense of premonitory silence that will bring the storm. It is all gloomy and sulking and strangely exciting.

The Burning Plain is going to be the inaugural exhibition of this new contemporary art venue, from Cooke Latham Gallery which aims to support beginners and mid-career artists planning on new artistic languages. It sounds good, don't you think?
Via Creativeboom