Solo: A Star Wars Story hits theaters on May 25th and we've just got a first look at it with the latest trailer that was released by Disney. If you don't already know, this separate Star Wars saga tells the story of the beloved Star Wars legend, Hans Solo before the action of A New Hope.
From the looks of it, we're going to get a heist story with a lot of action and interesting characters, like Qi'Ra (played by Emilia Clarke), Tobias Beckett (played by Woody Harrelson) or Dryden Vos (played by Paul Bettany).
The trailer is a little movie in itself and it debuts with Emilia Clarke asking Alden Ehrenreich, aka young Han Solo, whether he's after revenge, money or something else. Then, we're introduced to some action, with our young Han Solo being recruited for a job and telling Woody Harrelson's Tobias Beckett that he's been waiting for that chance his entire life.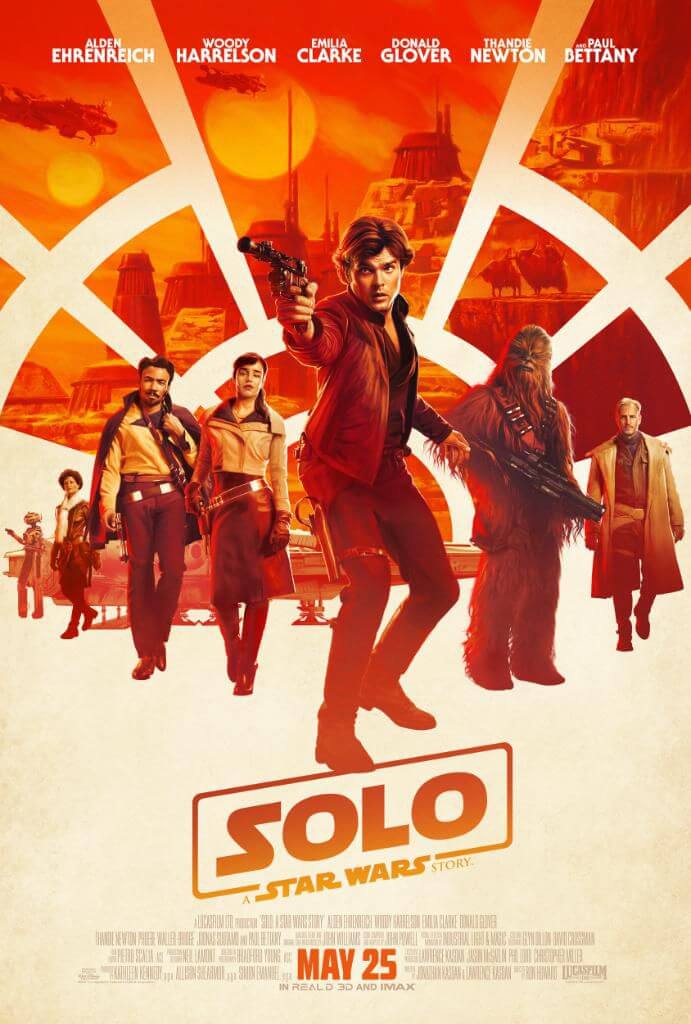 image via: Disney / Lucasfilm
Beckett warns the young Solo that once he joins, he'll be part of that his whole life. Part of what? We shall see. We've got plenty to see, actually, from some flying action, to some blasters and I've also seen something that looked like a dagger laser blade?! We shall see.
SEE ALSO: Cool Star Wars Cast Then And Now Comparison
Of course, we get introduced to the incredible Millennium Falcon, probably the best and most-loved aircraft in the whole of Star Wars universe. That "piece of junk" is a legend!
Just like Rogue One, this Solo: A Star Wars Story is disconnected from the bigger picture saga that's got movies like The Phantom Menace, a New Hope and The Force Awakens. Whether the Star Wars fans will like this new film about the origins of Han Solo, a beloved character, only time will tell. 25th May, we're coming!
Here's the trailer:
Via: theverge