If you haven't tried an In n Out burger yet, you should, it's amazing and it's not overrated! But for those who eat there on a regular basis but are not burger masters, let us tell you about the in and out special menu. Or some call it a secret menu that you can order which includes items that are not displayed when you walk to the store. check them out below and next time when you go in. remember them!
1: This is what you can order on the classic menu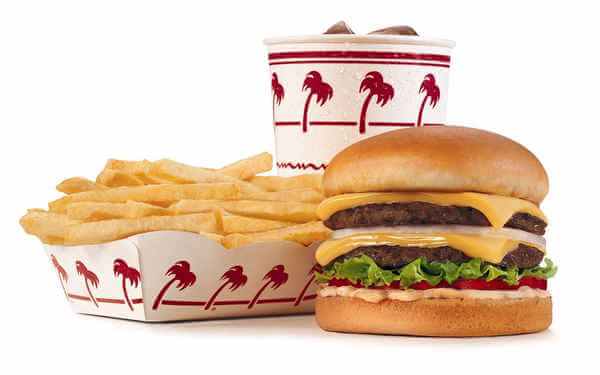 2: The in and out special menu item 1: The 3×3
three pieces of meat and three pieces of cheese. That is special!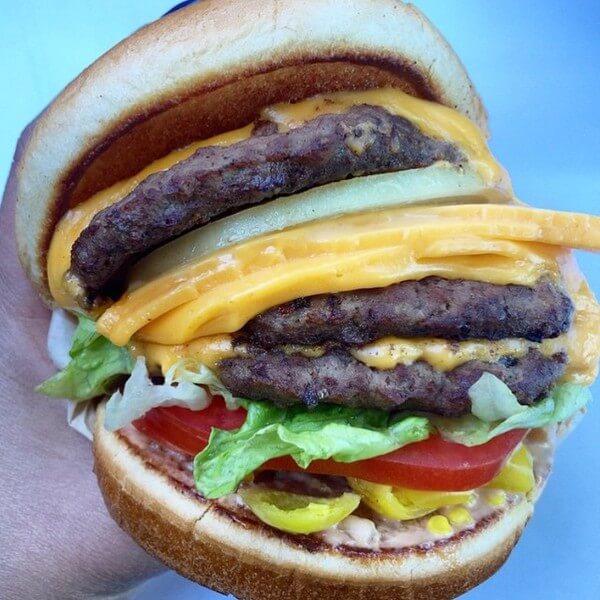 3: The 4×4
When in beast mode – order the 4×4, like the name imply, its four patties and four pieces of cheese, there was a time when you could order 5×5 or even 10×10 and also 100×100, but then someone came along and ruined it for everyone by actually ordering a 100×100 and the company had to put a limit on it to a 4×4. You can still order the unlimited number of 4×4, but don't be a dick.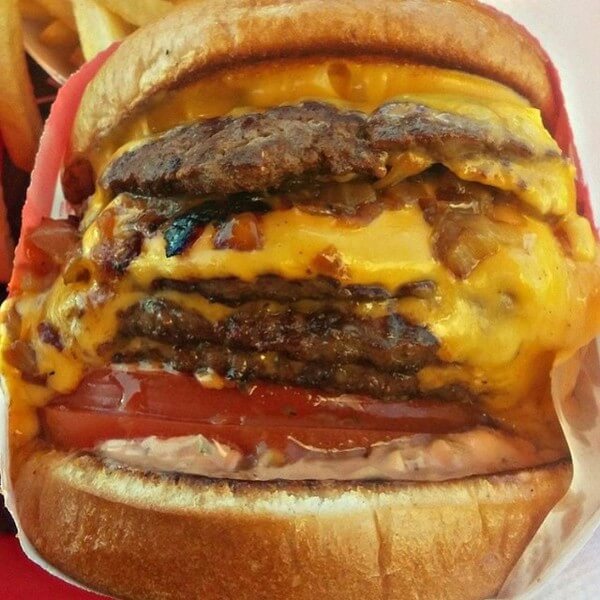 4: This is the documented picture of the 100×100, its impressive and sick at the same time. After this the in and out special menu changed.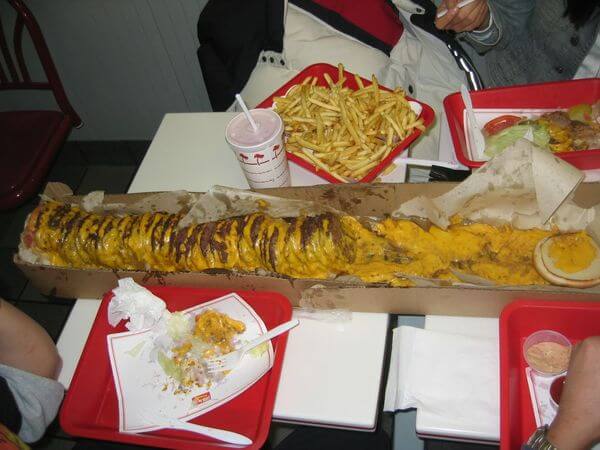 5: Animal style burgers and fries
If you don't eat at In n Out on a regular basis, you have to order this item, Animal style fries is the classic fries topped of with the famous spread, a slice of cheese and some chopped grilled onions, the animal style burger includes extra spread, mustard grilled into the meat and extra pickles, it's a mess, but delicious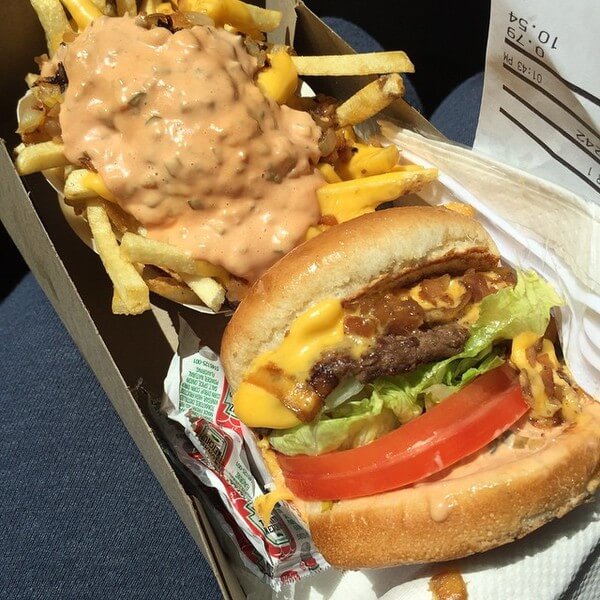 6: Protein style burger
You can order this burger without bread and get a dose of protein without the carbs, it's the same burger without the bread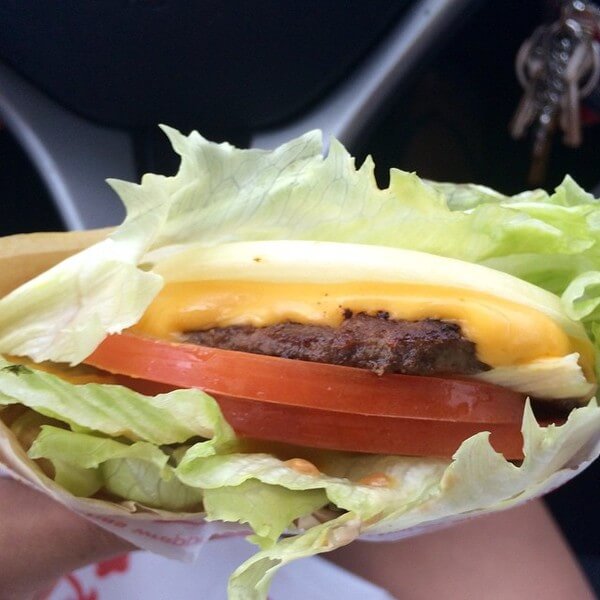 7: The flying dutchman
The flying dutchman is named after the character in the SpongeBob TV show. There's no bread, no lettuce, no onions, no bread. It's just two pieces of meat and cheese, this could have been the flying dutchman but for some reason they named it after a kids character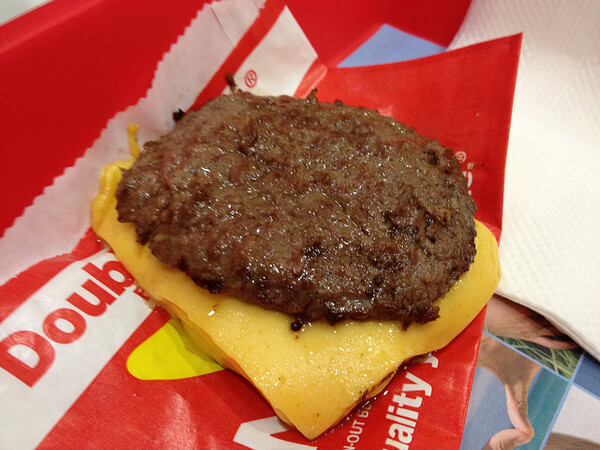 8: Grilled cheese sandwich
It's exactly what you think it is. All the veggies that usually come with a burger, but instead of meat it has two slices of cheese grilled inside. This is a special piece of meal on the in and out special menu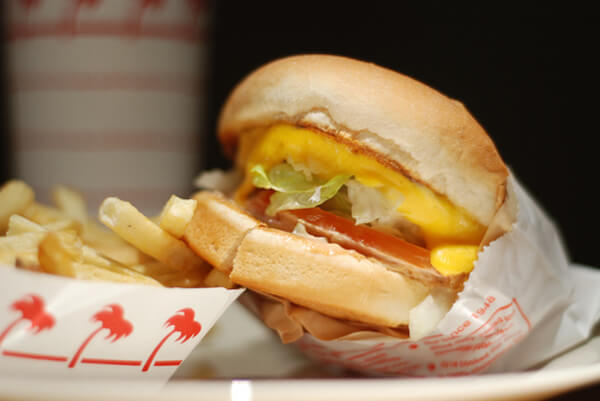 9: Double meat
Just like the names implies, two patties with no cheese, clean burger with veggies and fries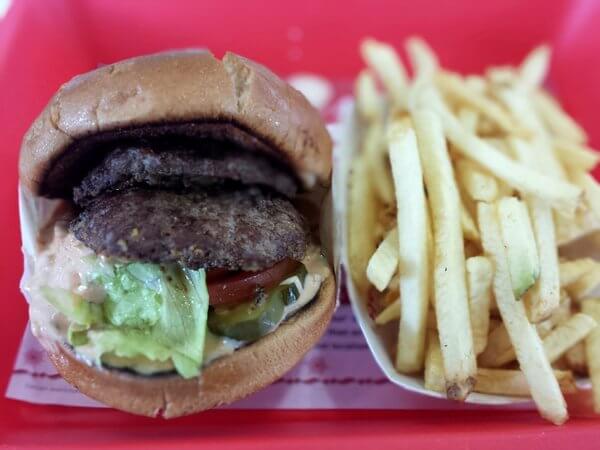 10: The monkey style burger
This burger started out as a rumor on twitter and is not actually part of the special menu if you try to order it expect angry looks from the cashier. But you can order the Animal style fries and stuff them inside a double-double for the same result, which is amazing!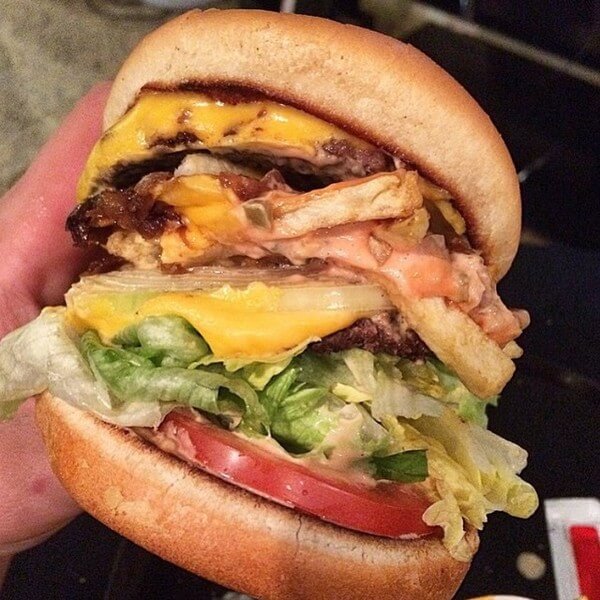 12: Lemon pepper fries
Ask for lemon and pepper of the side and squeeze the lemon over your fries and pour some pepper. It's delicious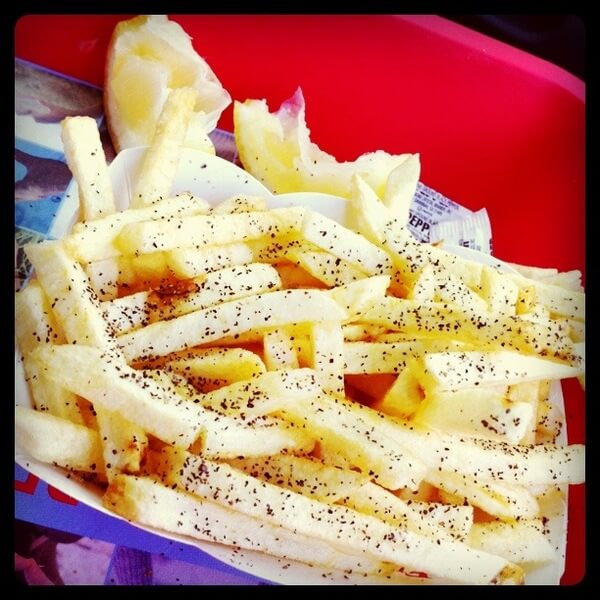 Puppy tax for reading it through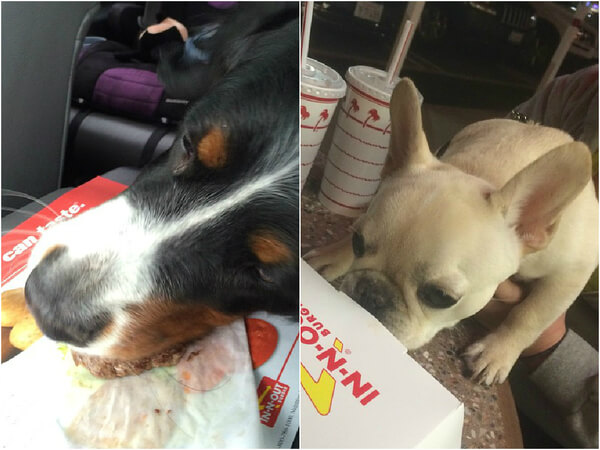 If you ever ordered from the special menu of In and Out, please share with us how it was.
Source: foodbeast