These Samuel L Jackson memes are like fine wine, they get better with age, just like the actor himself. Is there any wonder we wanted to write about him? No, no wonder.
Many actors are well-liked and can be considered iconic, but nobody has the mix of charisma, respect, and personality quite like Samuel L Jackson. 
Most people recognize him as Nick Fury from the Marvel movies. Others might even know him for saying the curse words "mother f***er" all the time. Apart from that, there are many reasons why he's actually pretty awesome: 
He's a great actor
It goes without saying that Samuel L. Jackson is a great actor. His movies almost always make a ton of money, and this makes sense considering he is the highest-grossing actor in Hollywood.
Whether he's playing Nick Fury in Marvel movies or spitting out great lines in Tarantino films, he's one of the most versatile actors around.
He was a late bloomer
He may be rich and famous now, but Samuel L. Jackson joined the movie scene quite late. Although he appeared in several minor roles during the 1970s, it wasn't until 1994 when he appeared in Quentin Tarantino's film Pulp Fiction that the actor really started to become a household name in Hollywood.
He was already 46 years old at the time, but he really made quite an impression as the role earned him an Oscar nomination. And the rest, as they say, is history.
He's a huge golf fan
Rumor has it that Samuel L. Jackson insists on having a clause in his movie contracts that allows him easy access to golf courses, no matter where the movie is being shot.
He revealed that he is as passionate about golf as he is about acting, saying that he enjoys playing it whether he is good or bad at the sport.
He's an advocate for Alzheimer's Disease
Samuel L. Jackson is also an advocate for Alzheimer's Disease. Several members of his family have had the disease, including his mother, grandfather, uncle, and aunt. He has been involved with the cause since 2012, partnering with the Alzheimer's Association to raise more awareness and present creative ideas to raise money.
He almost didn't become an actor
Samuel L. Jackson might seem like a well-spoken actor now, but he actually suffered from a bad stutter in his youth! Part of his speech therapy was a challenge to audition for a play.
Apparently, Jackson enjoyed it so much that he changed his major to focus on acting. Now he delivers iconic movie quotes left and right without so much as a stutter!
He isn't afraid to ask for what he wants
One of the things Jackson is most famous for is playing Jedi Master Mace Windu on Star Wars. Some moviegoers have wondered why he is the only Jedi that has a purple lightsaber since lightsabers are typically just green and red.
The reason isn't actually that deep; it's because the actor insisted on having a purple lightsaber! This shows that he isn't afraid to ask for what he wants. 
Now that you can appreciate why Samuel L. Jackson is an awesome actor, celebrity, and all-around person, here are a few of the funniest memes that have appeared thanks to his iconic presence:
Samuel L Jackson meme list 
1. In the time that Jules ( Samuel L. Jackson's character ) takes to finish the Sprite, it will all be over for the one who's lying.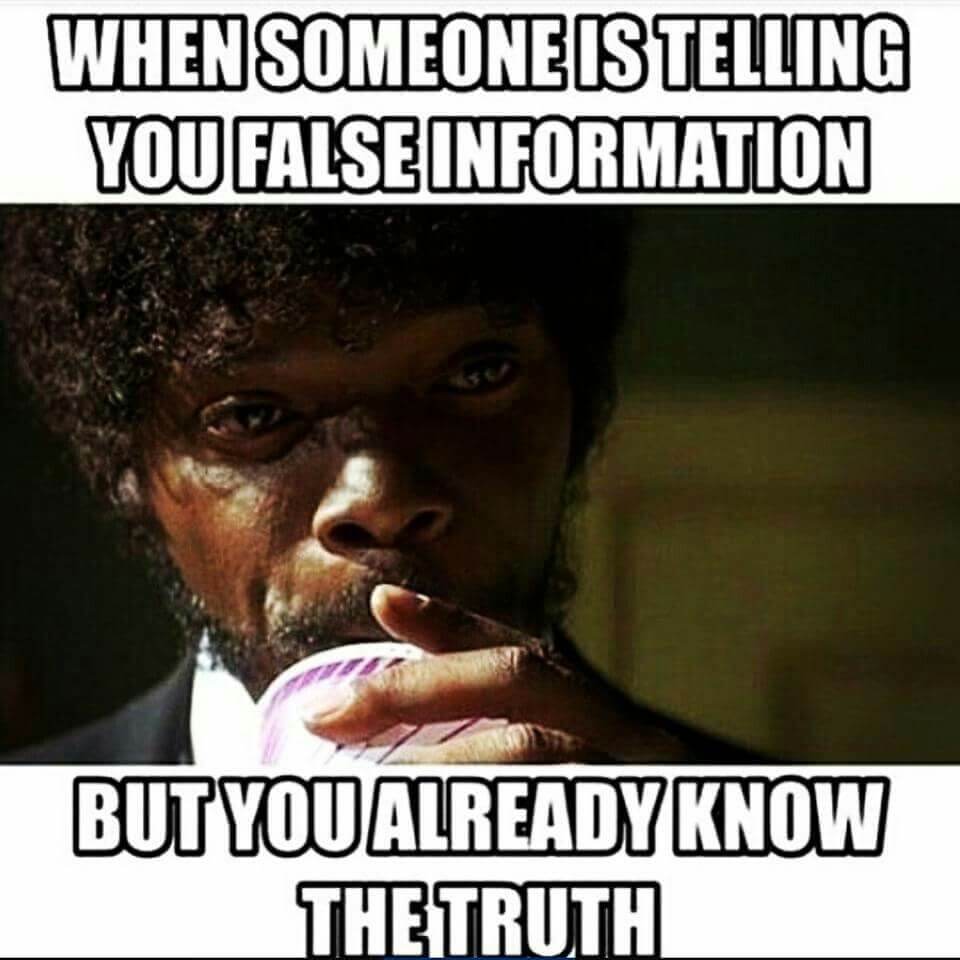 2. If Jackson was a celebrity endorser for a fragrance, this would be the perfect campaign photo and caption!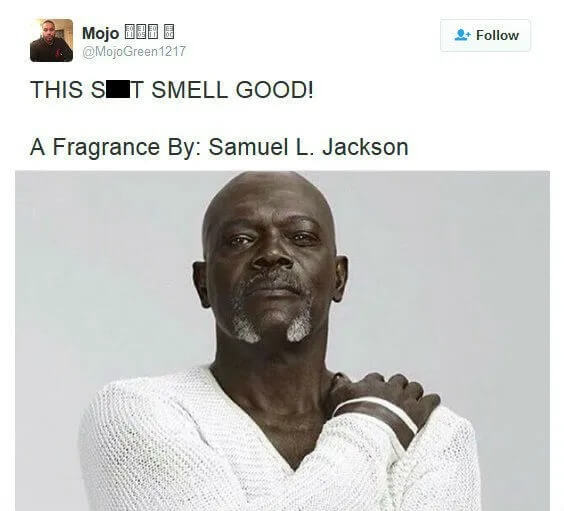 3. Girls sure don't love me – they don't even blink!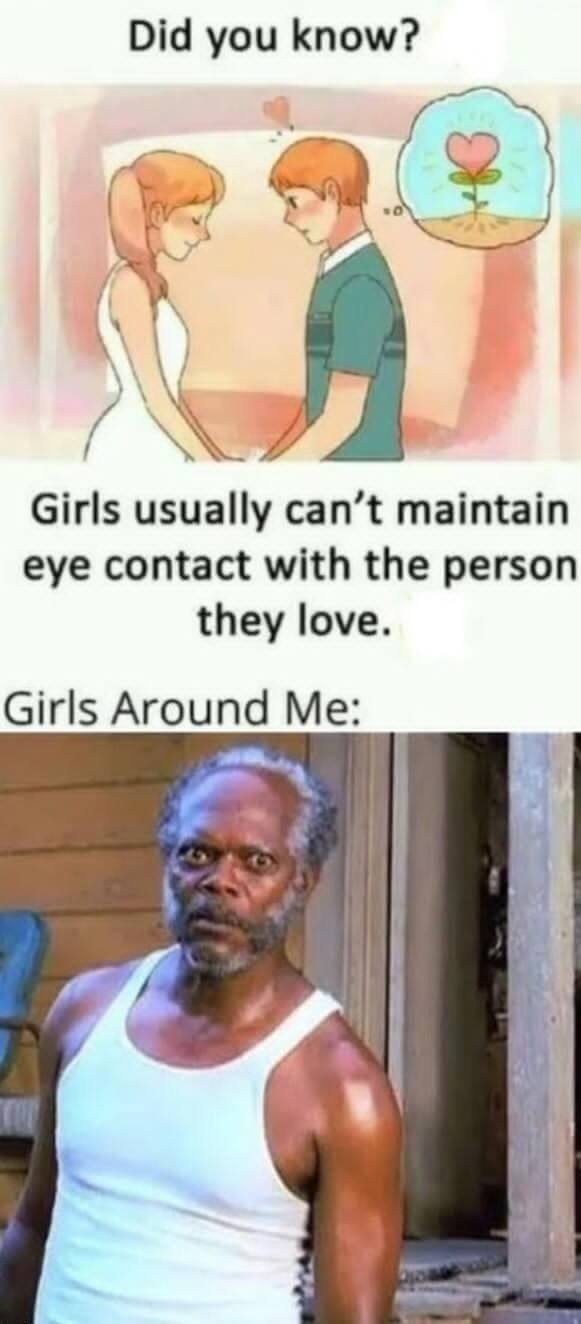 4. This is what the 17% of people who don't blink look like.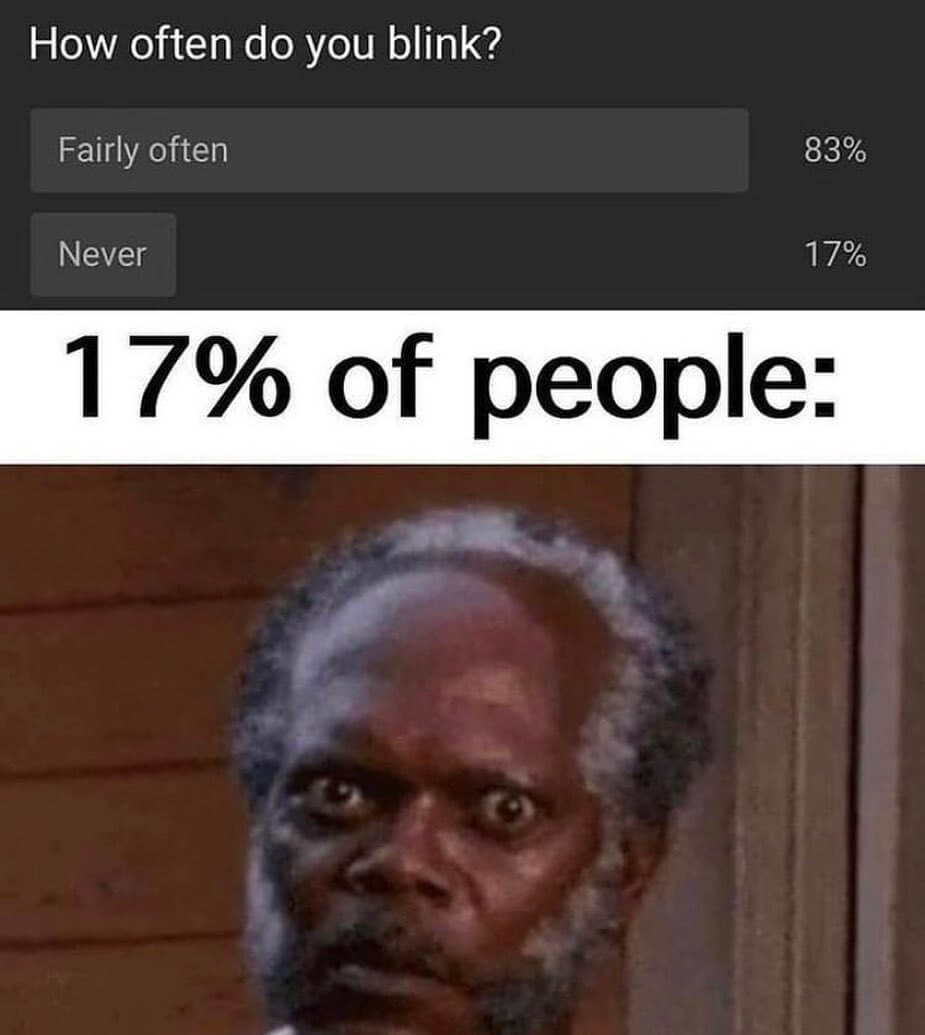 5. Harry Potter but every line is in the style of Samuel L. Jackson.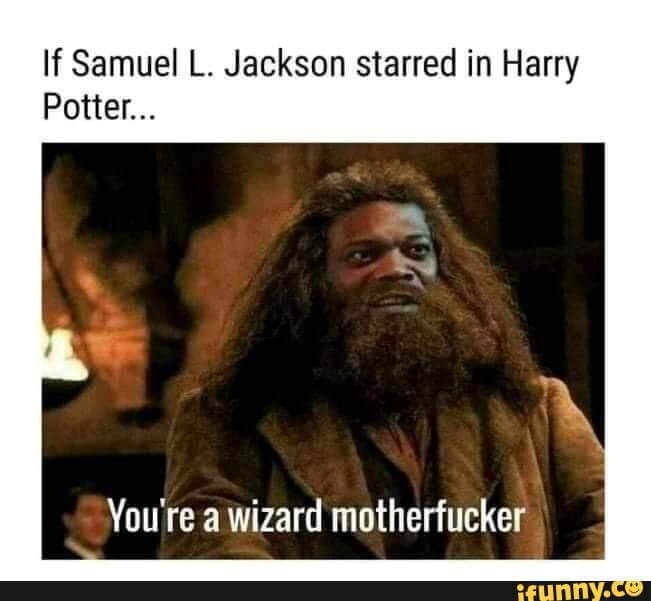 6. Nobody should give Samuel L. Jackson any attitude if he's your boss!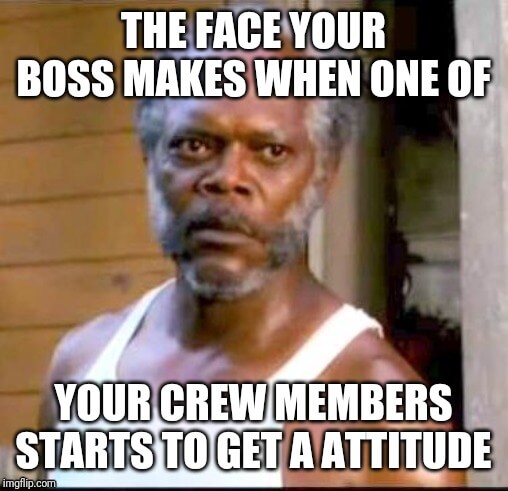 7. Laurence Fishburne is not Samuel Jackson!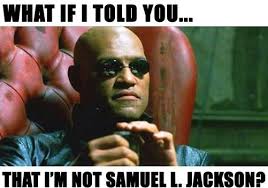 8. Here's how to paint a picture like Samuel.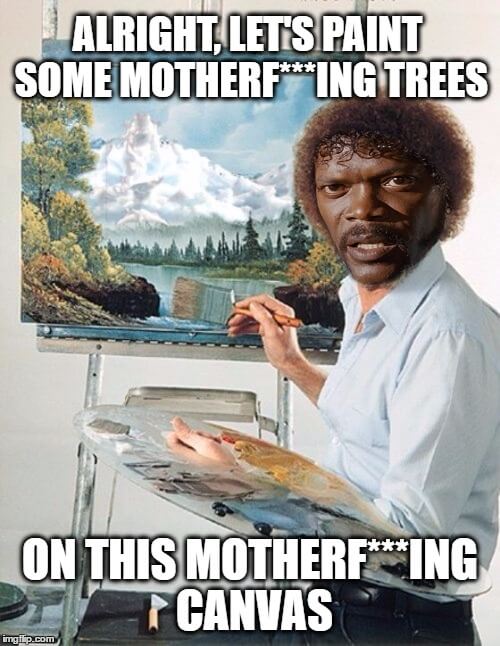 9. Nobody is interested in the owner, just the pet dog, thank you very much!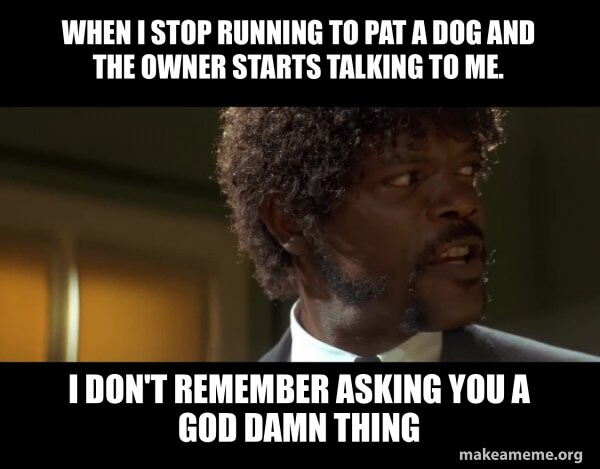 10. If you can see who blocks you on Facebook, it would be way more useful!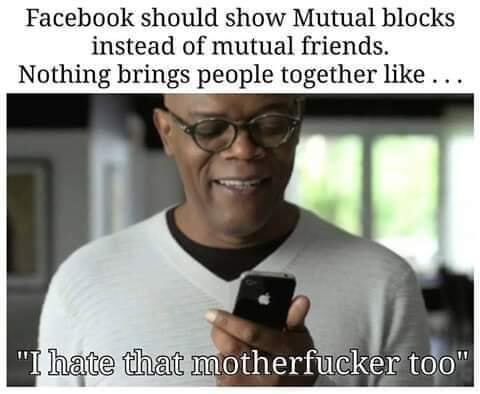 11. Palpatine's favorite word is obviously "treason," but Jules isn't having any of it.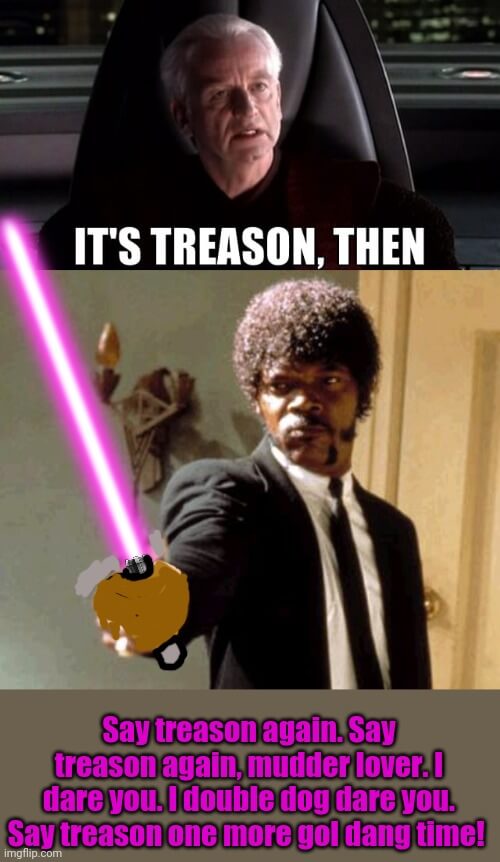 12. Samsung Sam who? We're here for Jackson.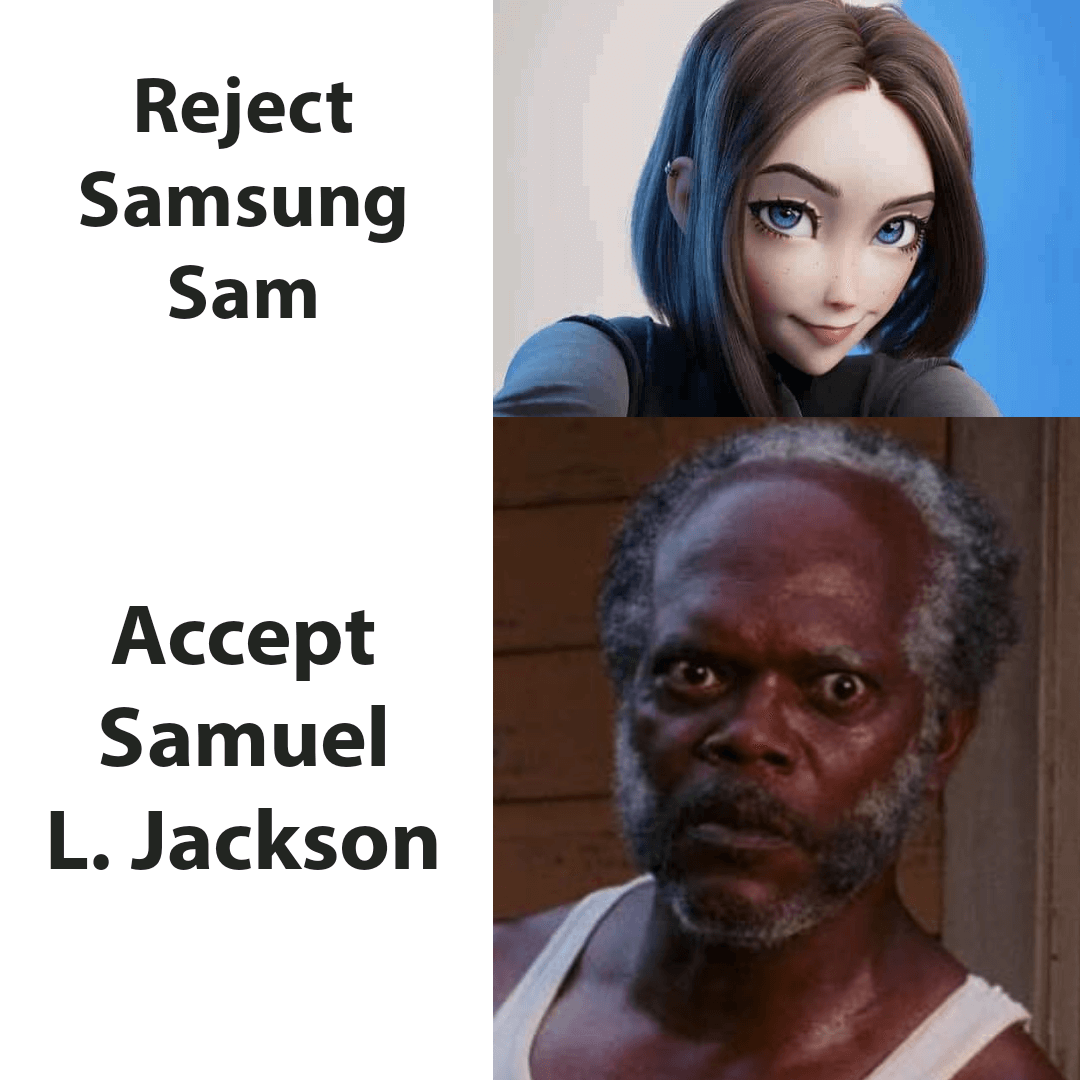 13. Nobody cares if it was on TikTok, and nobody asked!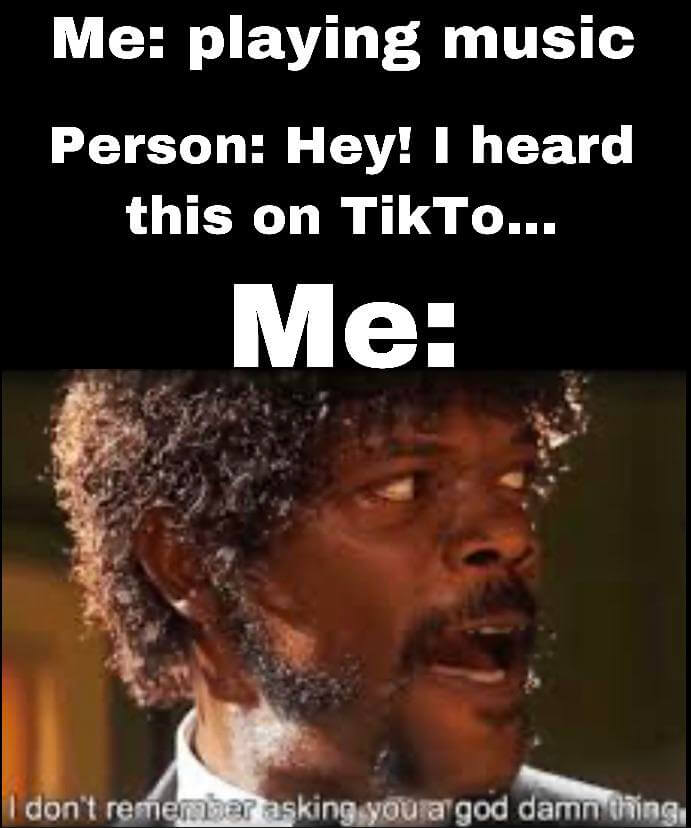 14. Everybody loves a good Samuel L. Jackson movie.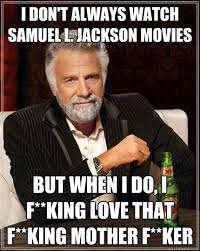 15. Now it's just a staring contest between you and the ghost.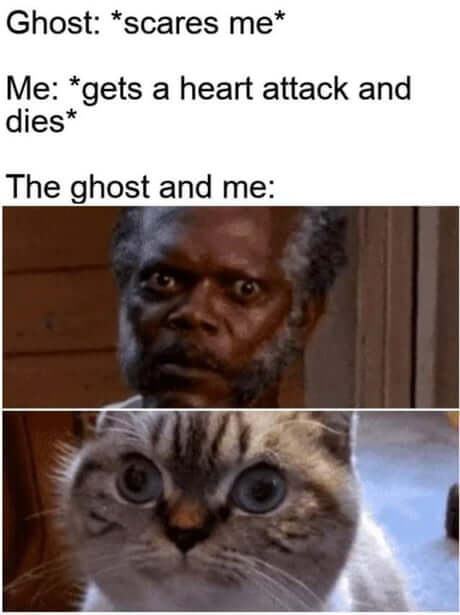 16. Having Samuel L. Jackson's voice for Alexa would give you the most entertaining smart speaker ever!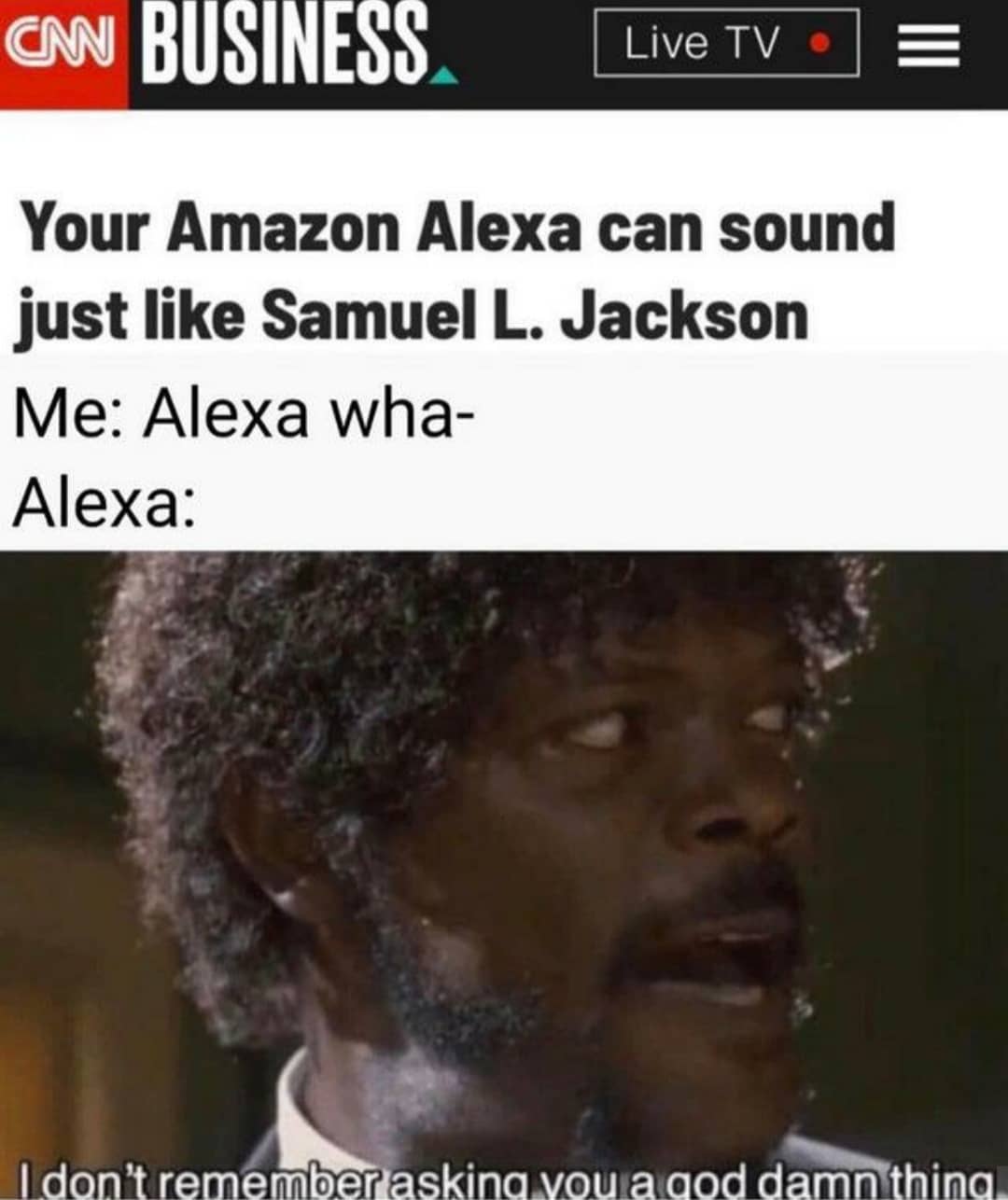 17. The periodic table of elements, Samuel style.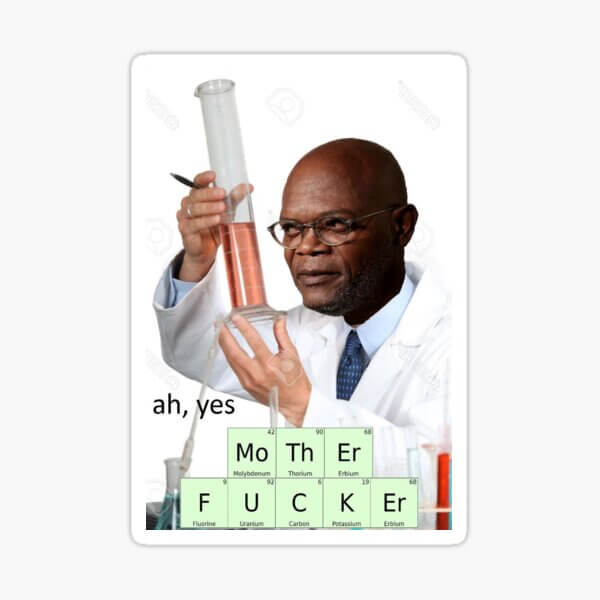 18. If Samuel L. Jackson were a cat, this is probably what he would look like.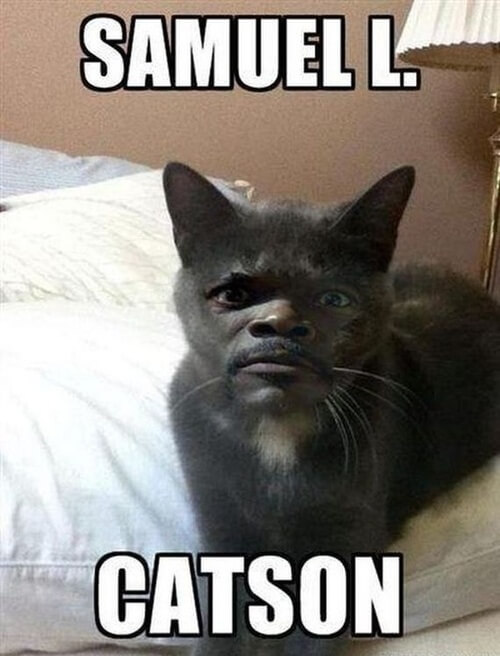 19. Do you even know how to use Google?!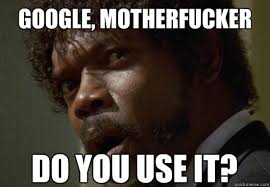 20. Everybody should celebrate Juneteenth!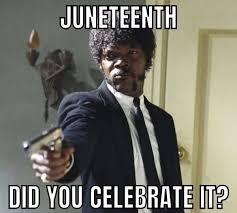 21. Cats know what they did wrong and they'll stare at you just like he does to prove that they aren't afraid!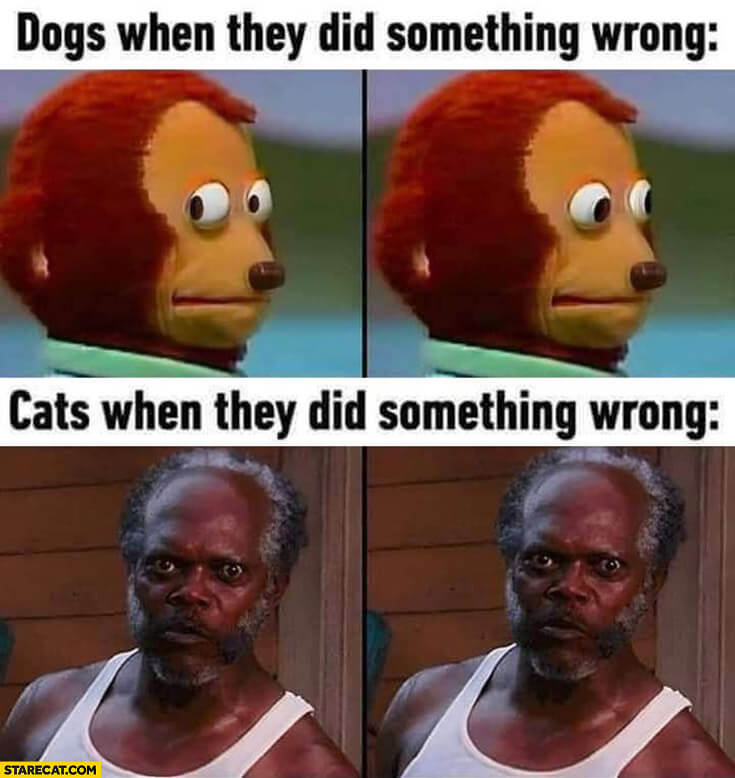 22. Girls at the club don't really see attractive guys, just creepy-looking ones most of the time.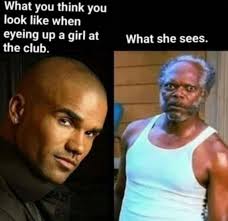 23. Grandma doesn't seem to remember asking you anything!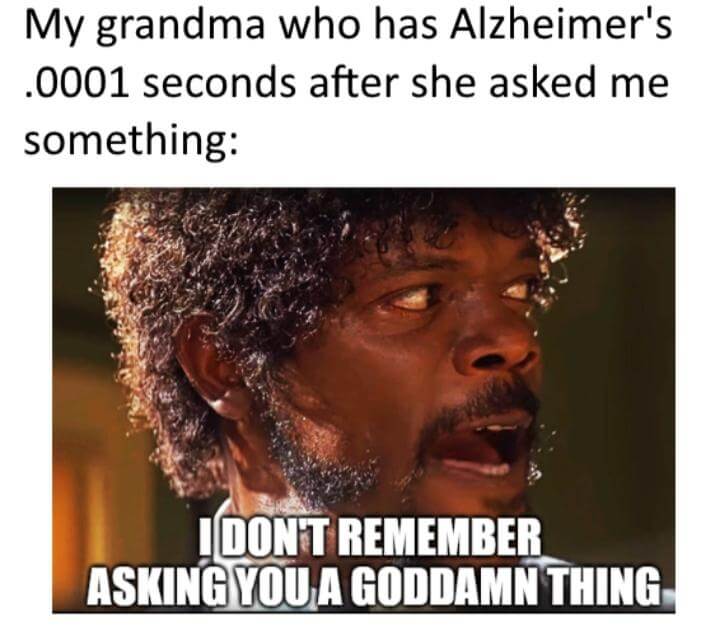 24. Does Marcellus Wallace look like this? We didn't think so! ( If you don't get this reference, then it's time to watch Pulp Fiction ).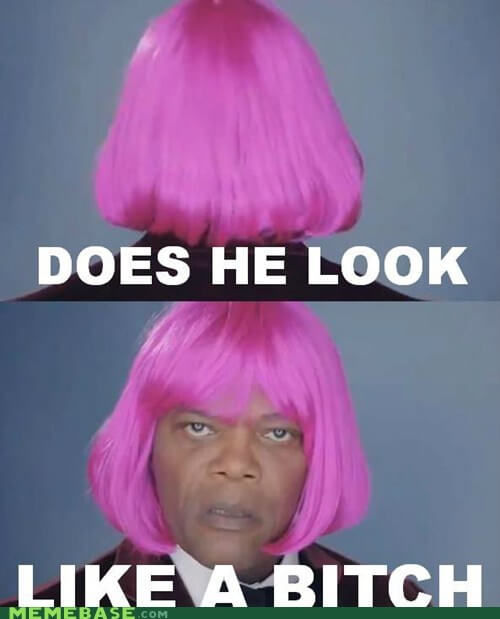 25. If scary stare Samuel L. Jackson were a dog – too accurate!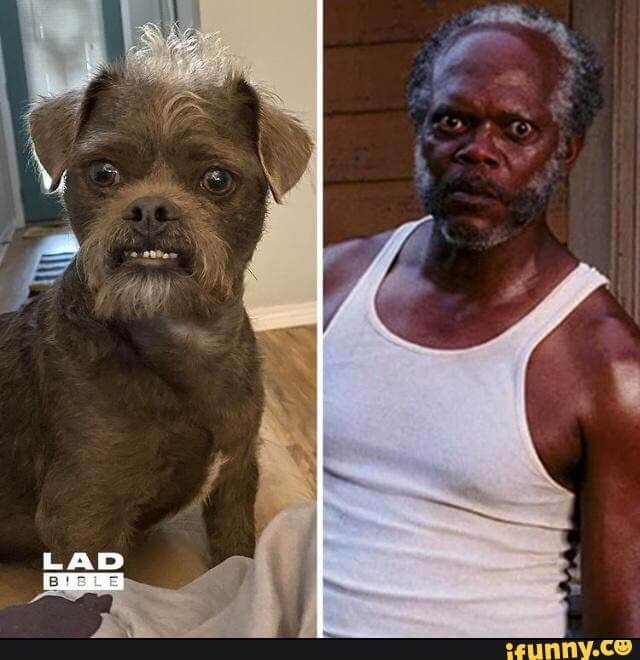 26. Wine snobs never shut up about this one wine that they tried.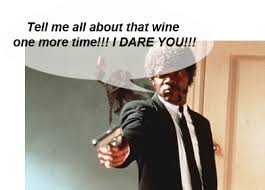 27. People who like to say "what" beware!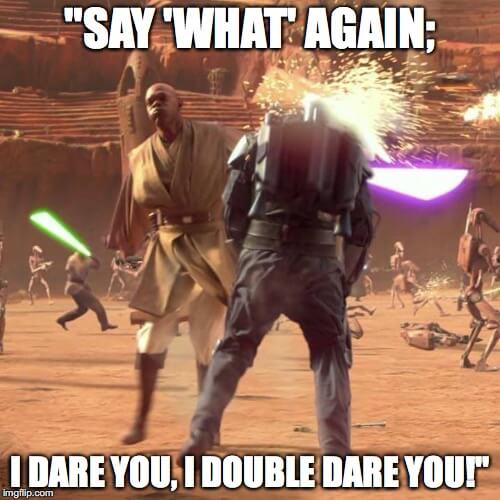 28. Everybody started the pandemic looking nice and spruced up on Zoom, only to look like this now.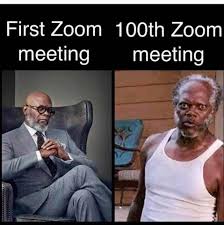 29. Unfortunately, Alzheimer's patients don't remember much.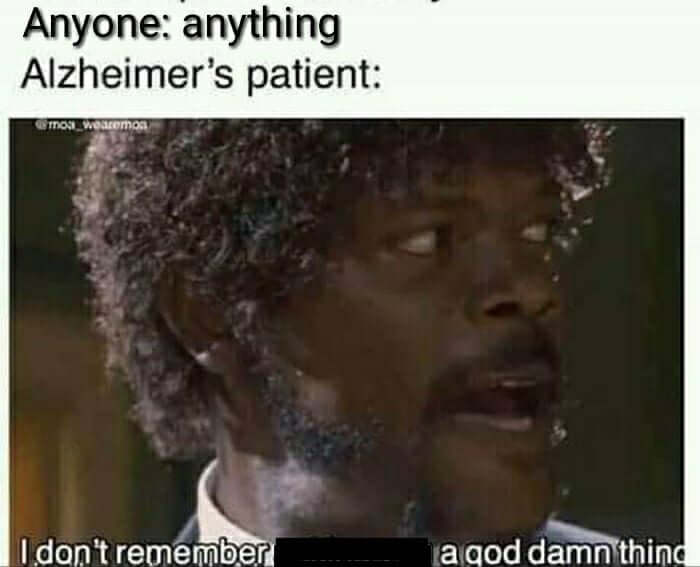 30. Thanks to Mace Windu, we now have plenty of lightsaber lore to get through.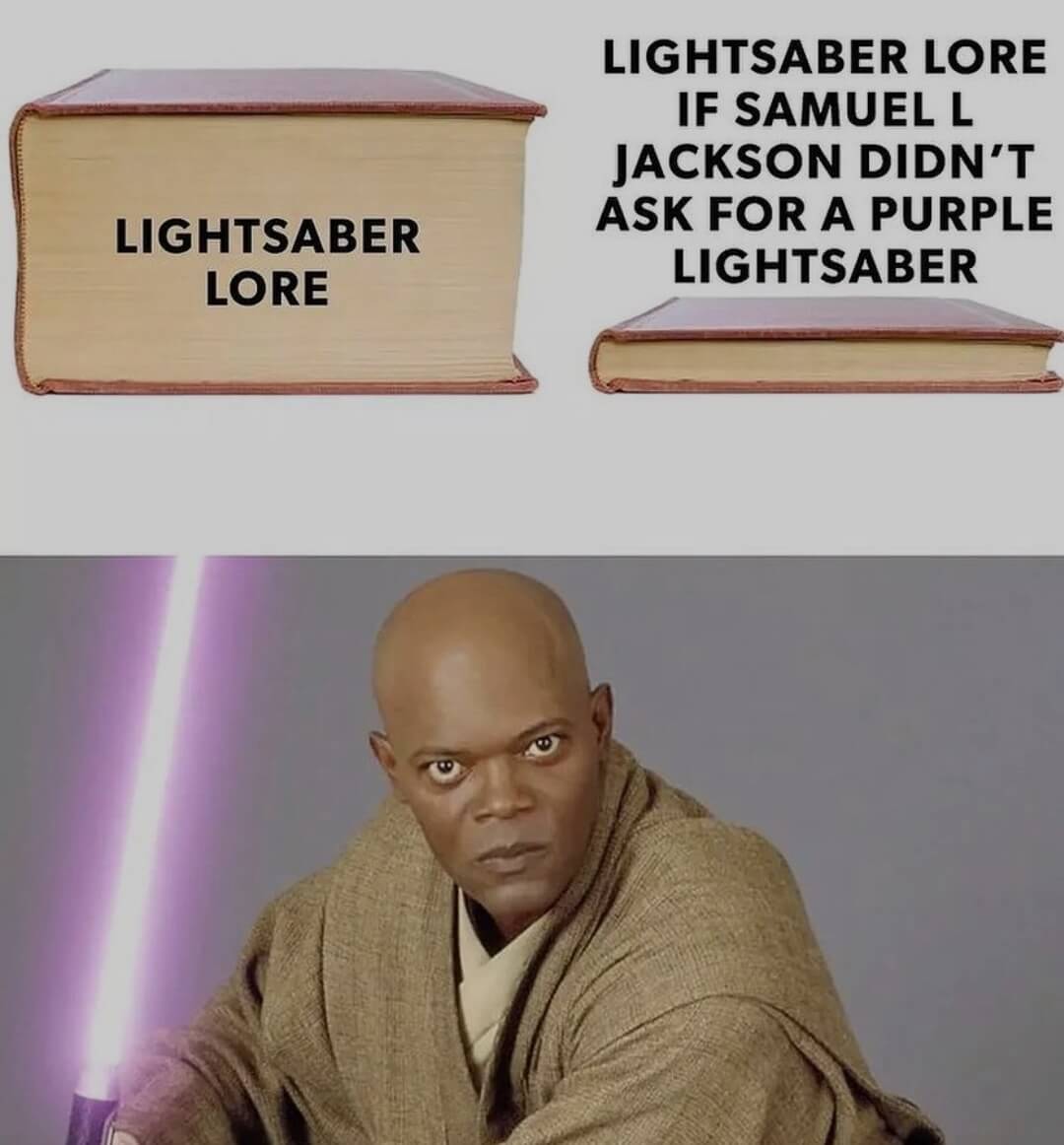 31. Samuel Michael Jackson is going to do other mother**ckin hee-hee!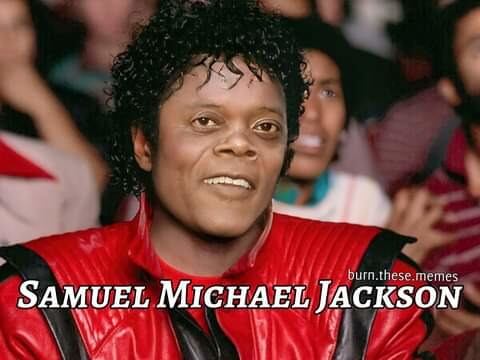 32. Left Samuel vs. Right Samuel.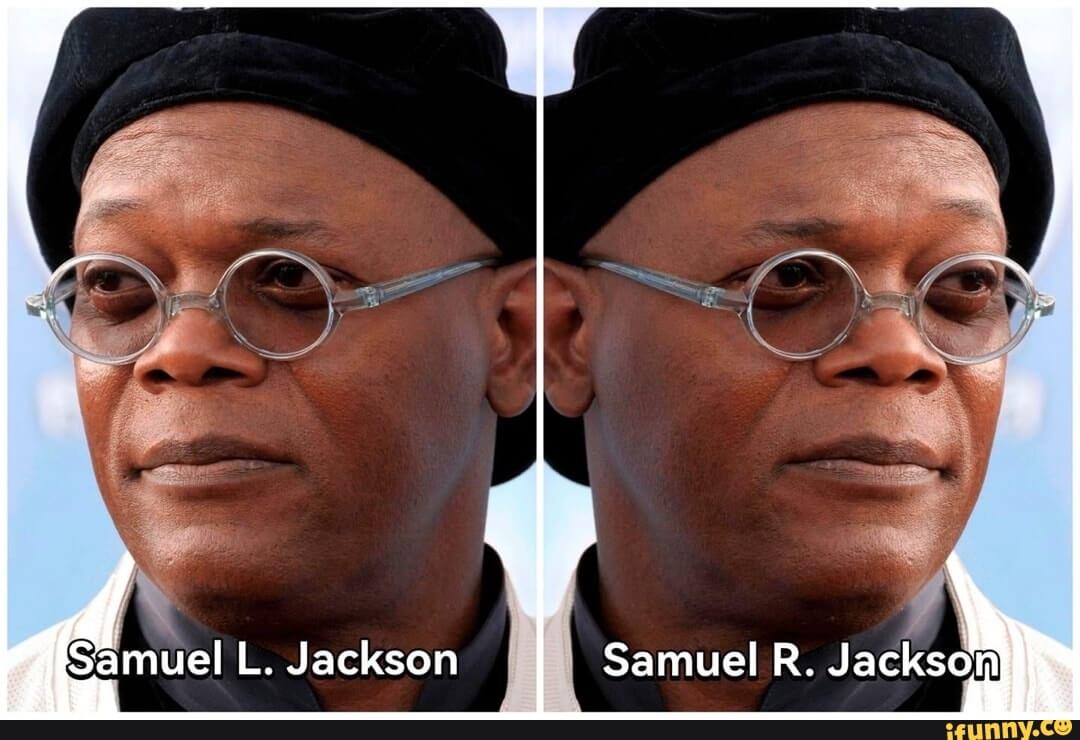 33. Mace Windu's not budging from his decision, and only Samuel L. Jackson can deliver the lines this perfectly.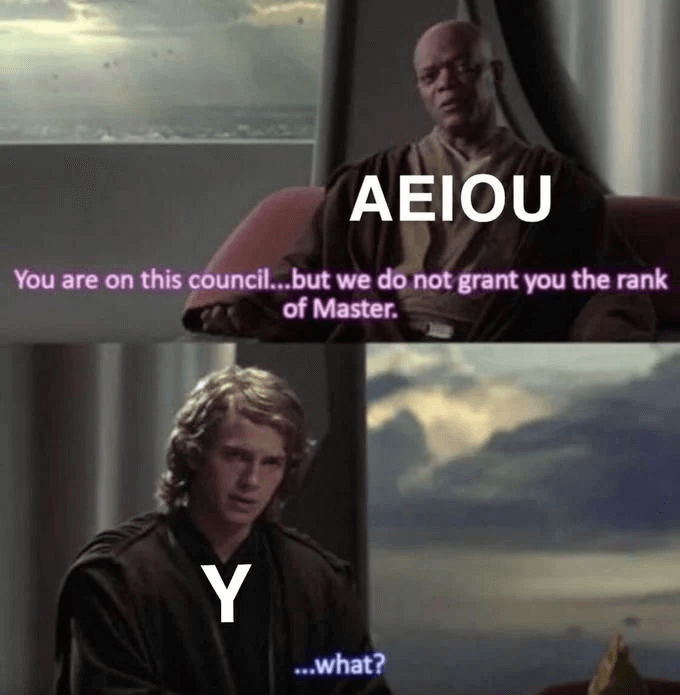 34. Looks like this road project is run by Samuel L. Jackson.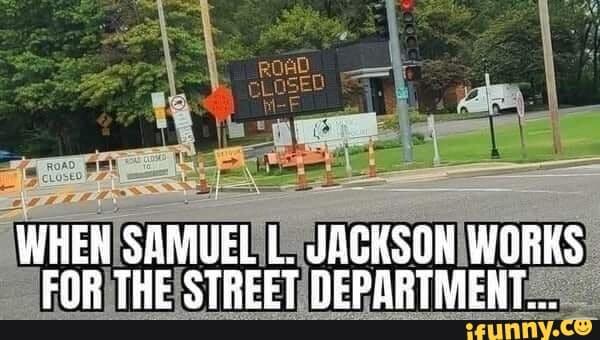 35. I can see you, don't think I can't.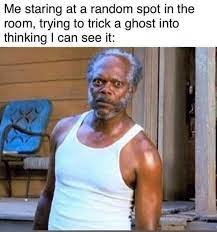 Samuel L. Jackson will continue to go down as one of the most memorable actors in history. 
If you liked these memes about Samuel L Jackson be sure to check out these funny Ron Swanson quotes from his time with the Office