When thinking of a rocking chair, nothing exciting goes on through our minds. The reason behind this is because chairs have not changed throughout the years.
In fact, they have not really changed since they were invented. A four-legged object that has only one seat is not an interesting topic for anyone to talk about.
But finally, the day has come that things developed. This is the rocking chair for two that we have probably waited for in a long time.
Okay, I know what you are thinking. You might be wondering that rocking chairs are only used for elderly people. So what is so special about this rocking chair?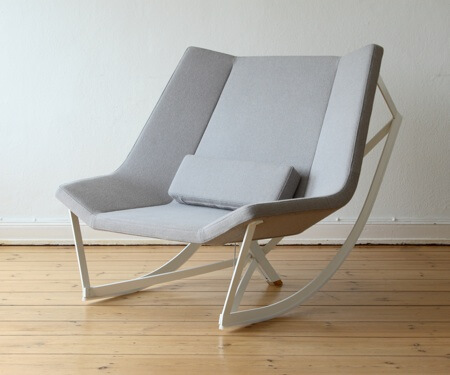 Well, it is not as you imagine. This chair is not like those ones you find at your grandma's house that smell funny and have a cup holder on one side. In fact, it is a whole lot more different than that. This modern rocking chair for two was designed from Markus Krauss.
The chair is designed to be comfortable for all ages and sizes. And it gets even better than that. It can hold up to two people. Finally, a chair that does not hold only one bum!
Related: Most comfortable couches ever | 30 cool chair that prove furniture isn't boring
The reason why the chair is multi-purpose is that it is used to stay in different positions at ease. You can read a book with your partner, sleep, watch TV, eat a snack, and enjoy it all in the soothing movement the chair provides you with.
The rocking chair for two by Markus Krauss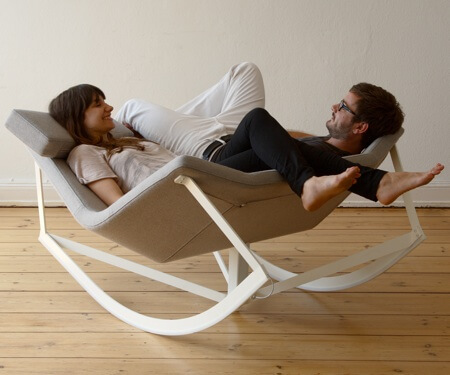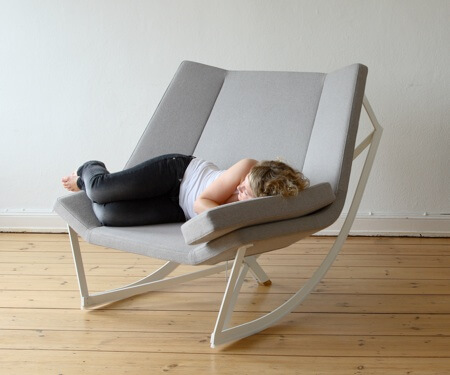 Not only it is comfortable, but the rocking chair is also pretty aesthetic. This means that it can fit perfectly anywhere in your household.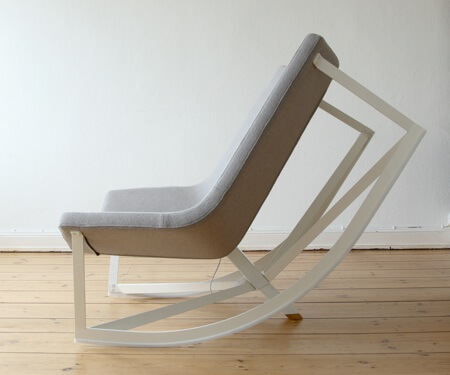 Loved this rocking chair for two? Make sure you share it with your friends and read our next story!
all images via thisiscolossal