There are two types of chairs in the world. The one with its primary function to be sat on it which no one really notices. The second type of chairs, which we present you in the photos in this gallery, are cool chairs which enrich any interior almost like pieces of art and provide a special experience while spending time sitting in them.
Related: Creative Pillows Make It Seem You're Sleeping On a Pile Of Rocks
The clever design of these unusual chairs provides a delicate balance between artistry and comfort which is not easy to achieve. I was amazed by some of examples in this gallery. My favourites are little-tucked-spot armchairs with book and coffee holders around in which you can spend easily entire afternoon.
What's your choice? Share with us your favorite cool chair once you scroll down to the end.
30 cool chairs to get you sitting with style while you work from home
1. Bookmark chair
Designed by Lukas Avenas.
2. Book storing chair. One of the best on this cool chairs list
designed by Nobody and Co
3. Spend all day in this cool chair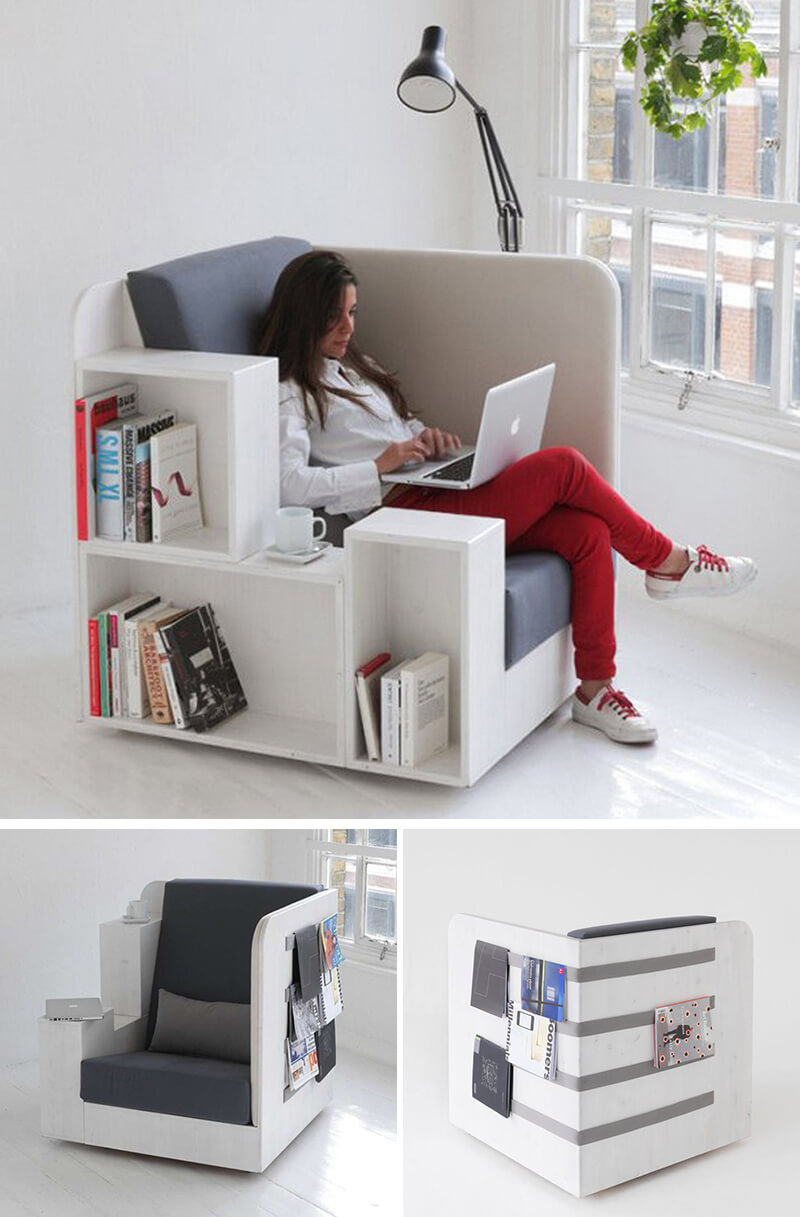 Designed by TILT
4. Mobile book storing chair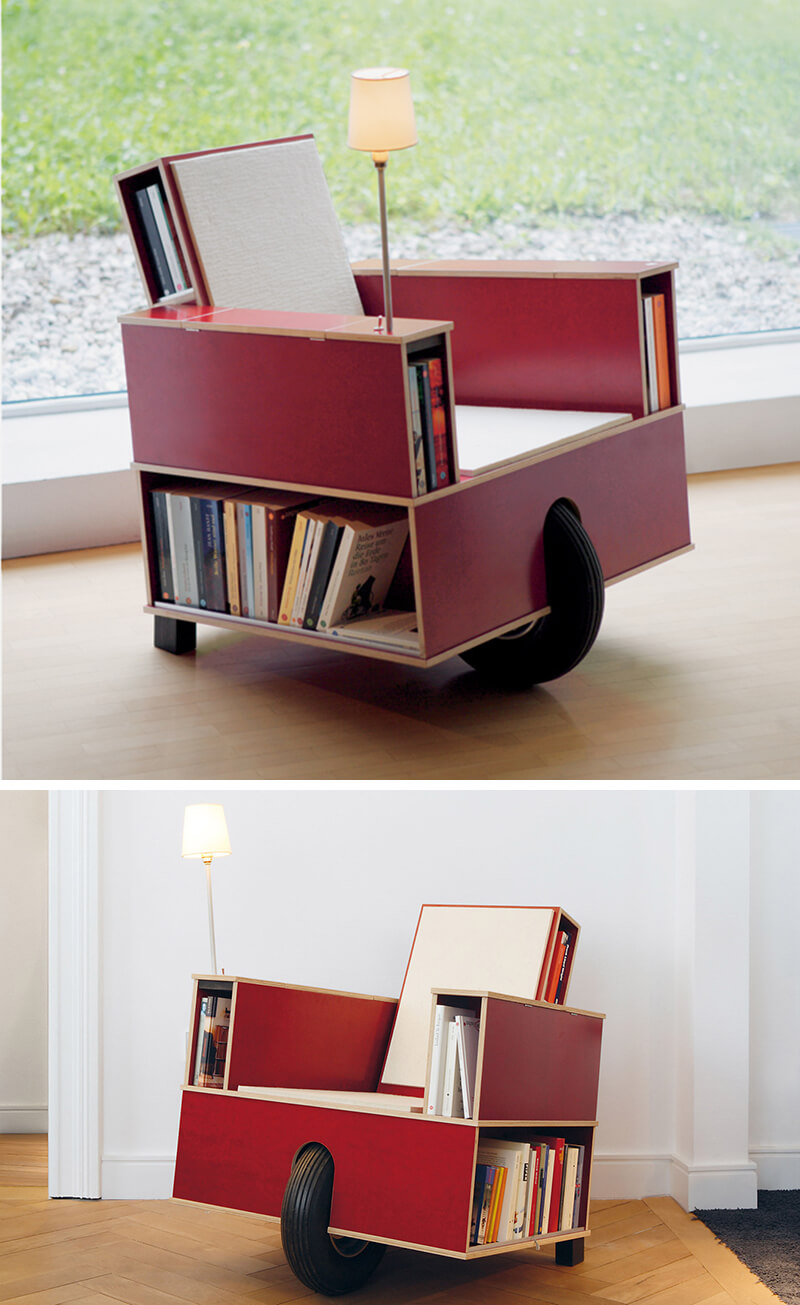 designed by Nils Holger Moormann
5. Curved chairs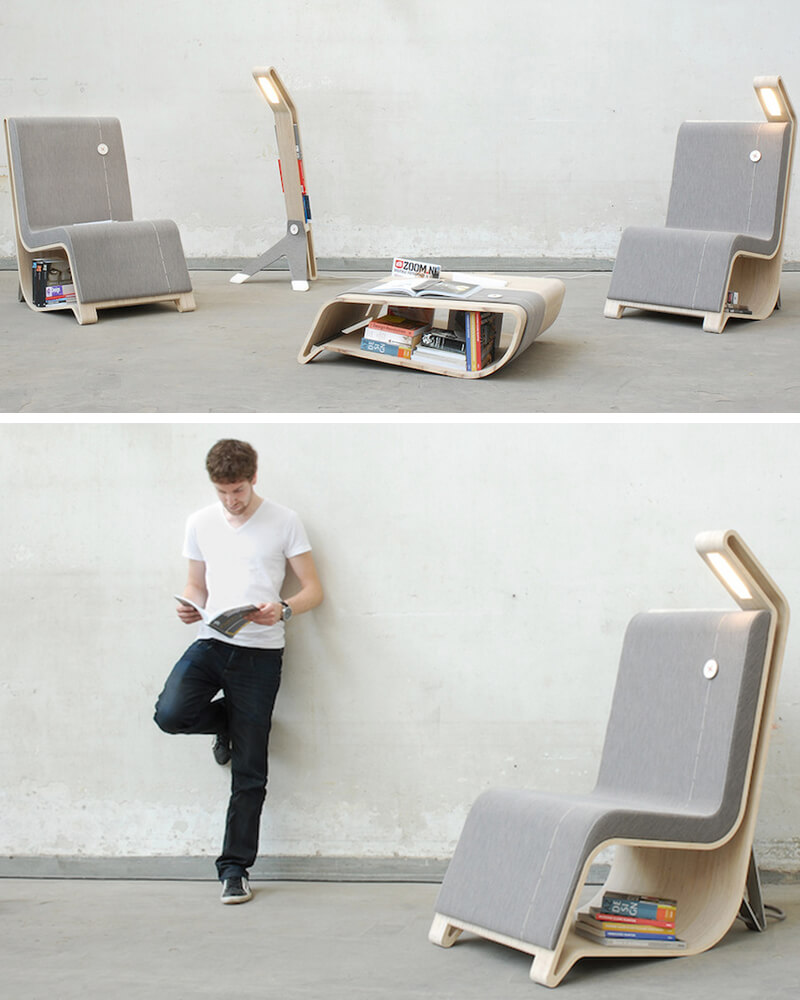 designed by Remi Van Oers
6. Lounge chair with shelving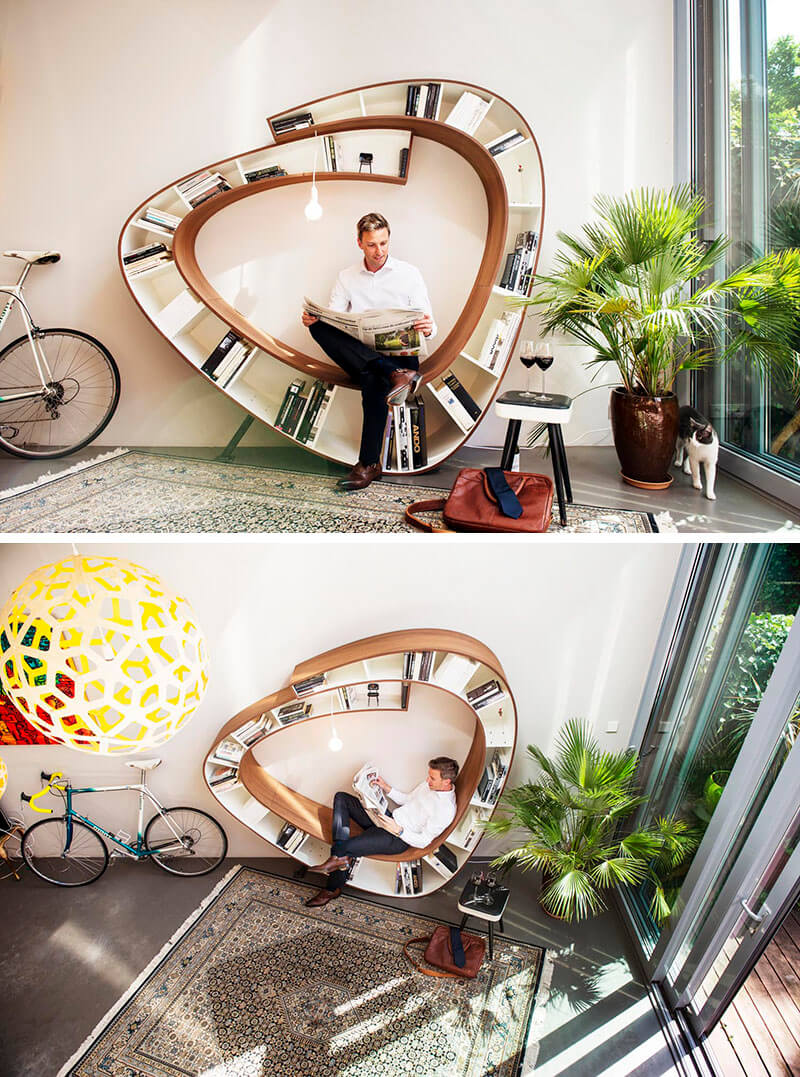 designed by Atelier010
7. Tightly packed upholstery chair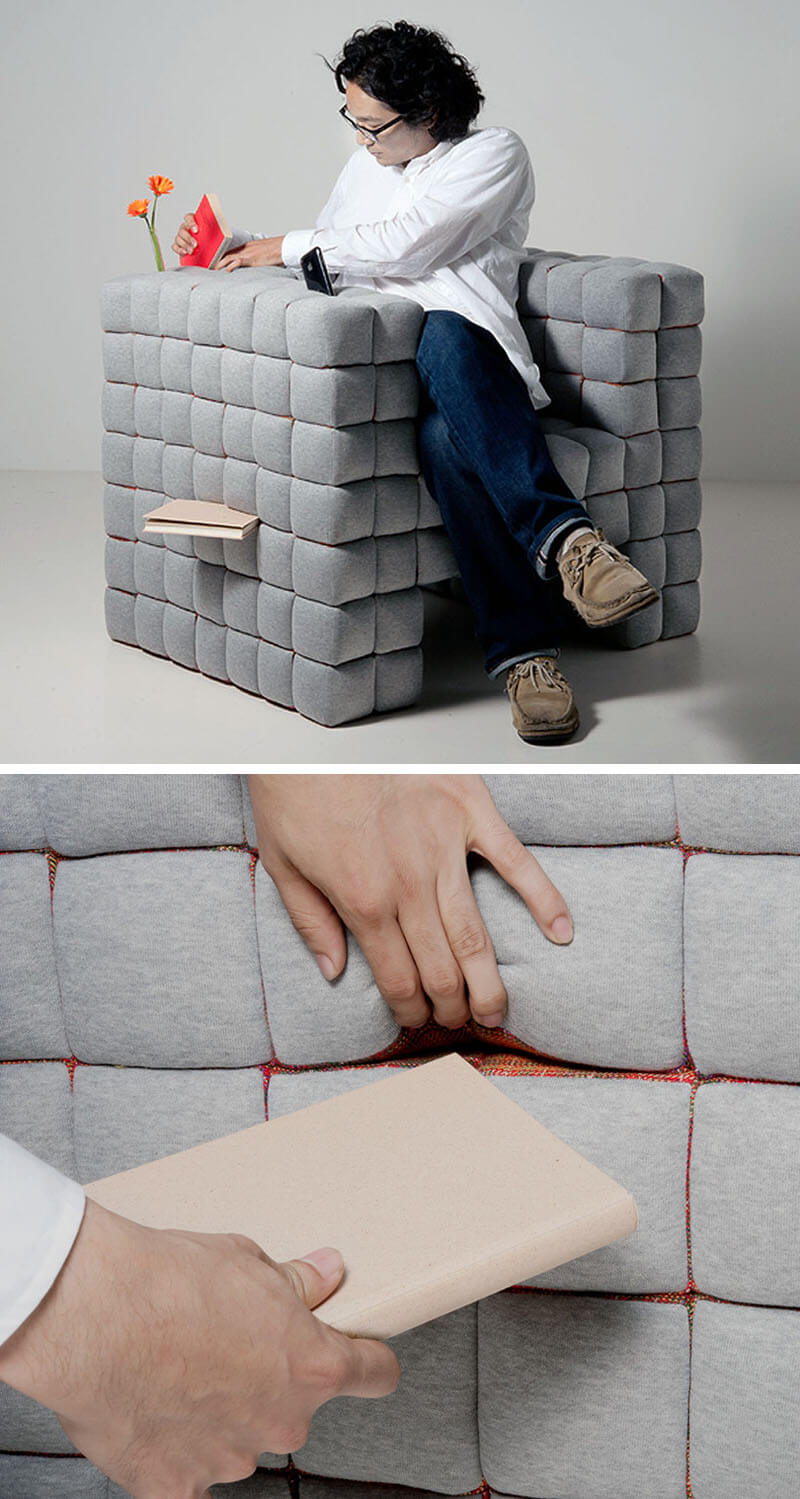 Designed by Daisuke Motogi. Photography by Takahumi Yamada
8. Hollow Chair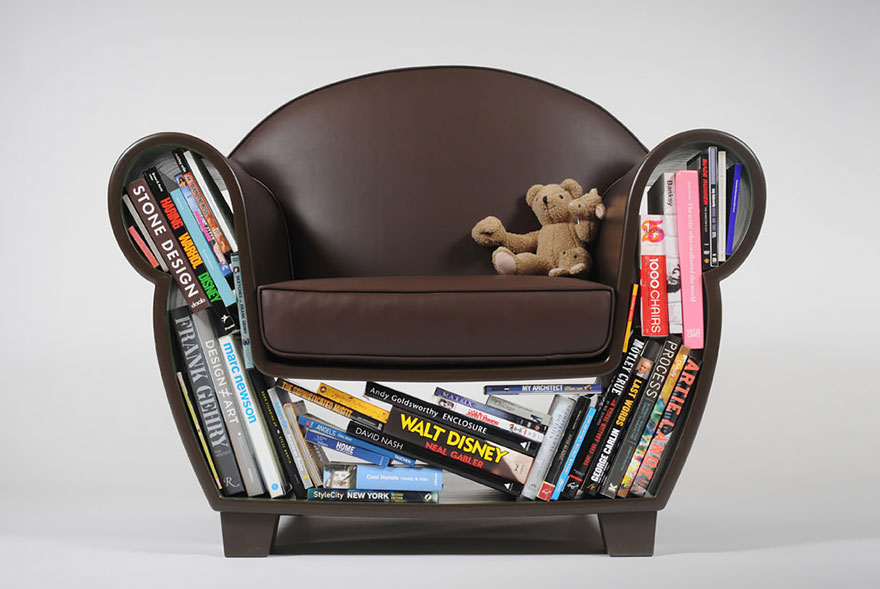 Designed by Staight Line Designs
9. Lathe Chair
Designed by Sebastian Brajkovic
10. The Prickly Chair
Designed by Valentina Glez Wohlers
11. Inception Chair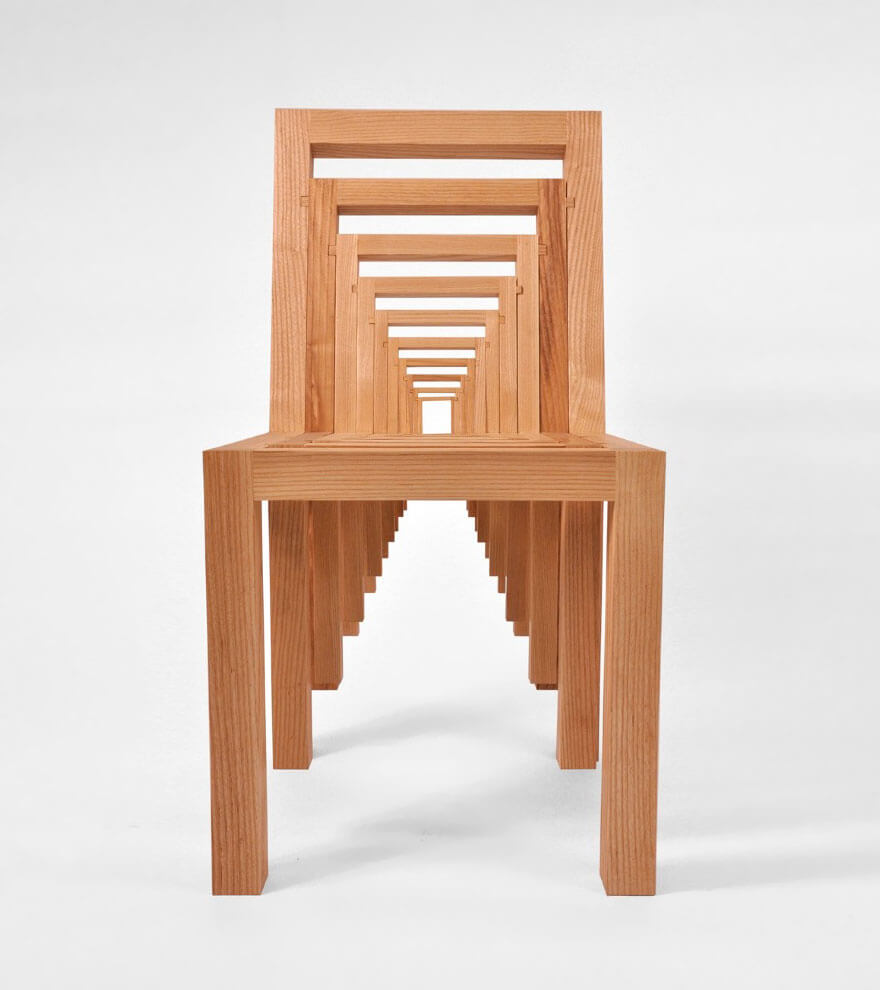 Designed by Vivian Chiu
12. Ghost Chair – this is truly a unique chair design
Designed by Ralph Nauta and Lonneke Gordijn
13. Hybrid Chairs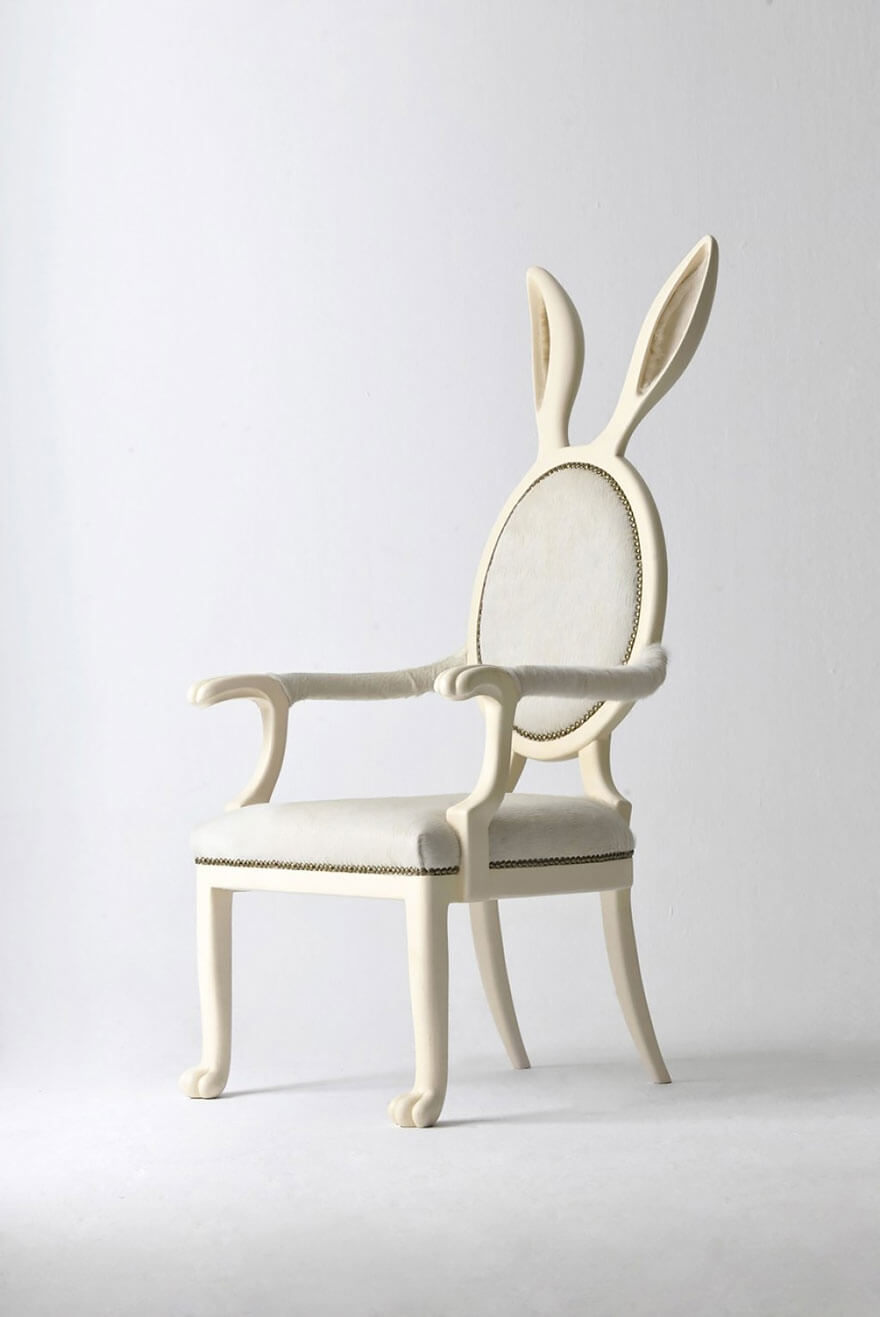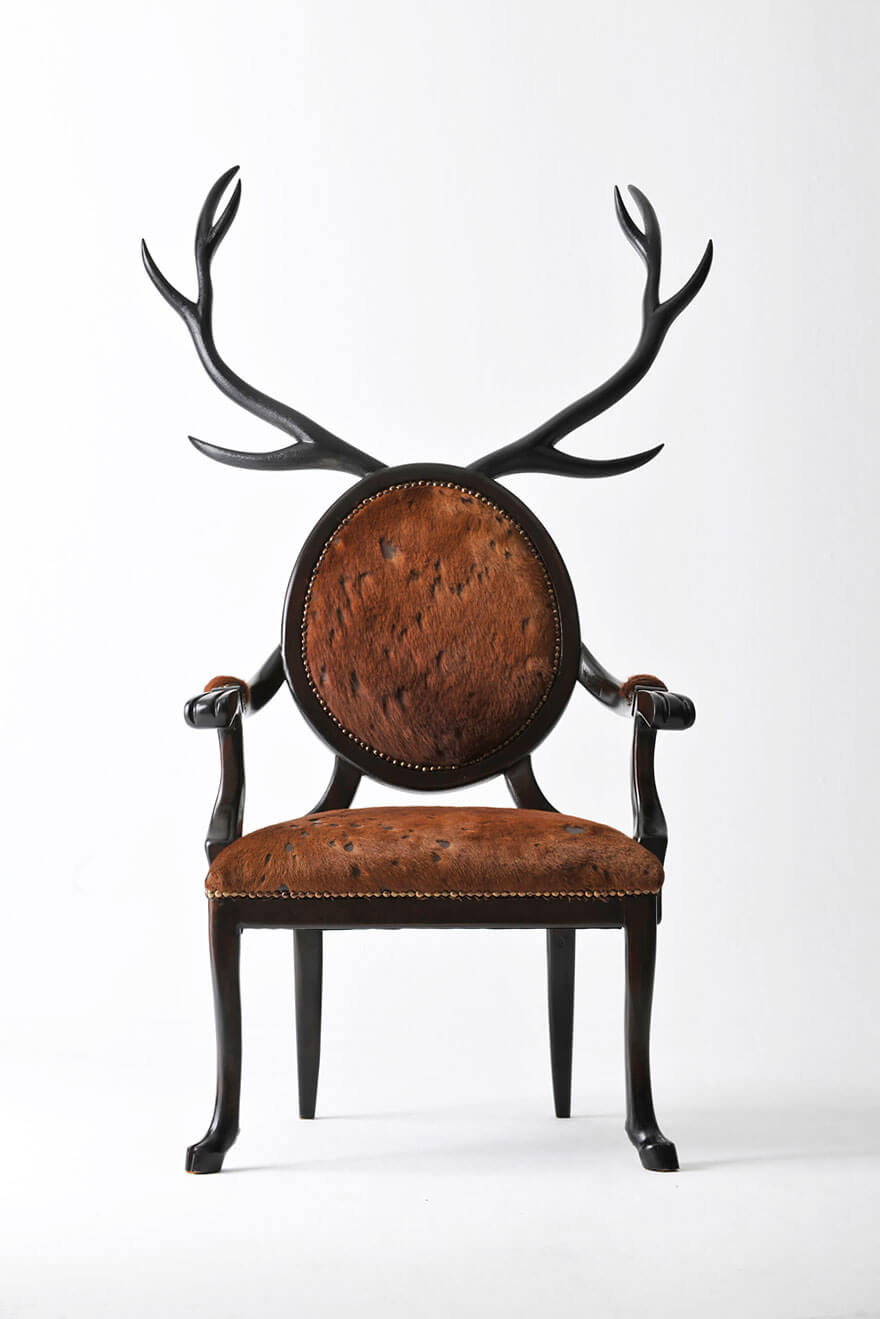 Designed by Merve Kahraman
15. Coffee Chair
Designed by Sunhan Kwon
16. Suitcase Chairs
Designed by Katie Thomspon
17. The Cut Chair
Designed by Peter Bristol
18. Skull Chair. Now this is my favorite of the cool chairs
Designed by Pool
19. Pink Chair
Designed by Vladimir Tsesler
20. Skull Armchair
Designed by Harold Sangouard
21. Samurai Chair
Designed by Seo Young Moon
22. Quiet Chair
Designed by TILT
23. Customised Panton Chair
Image credits: Jump Studio
24. Peacock Chair
Designed by uufie
25. Quartz Armchair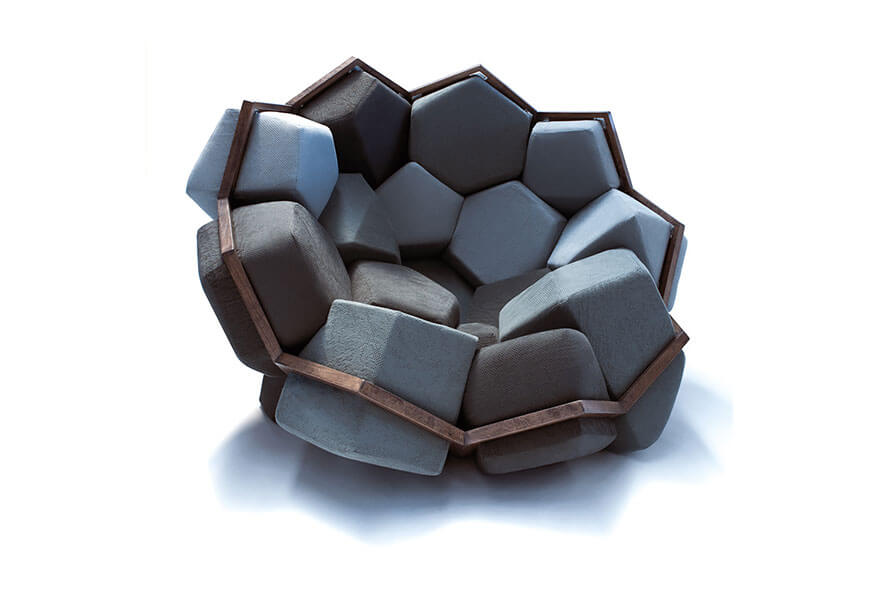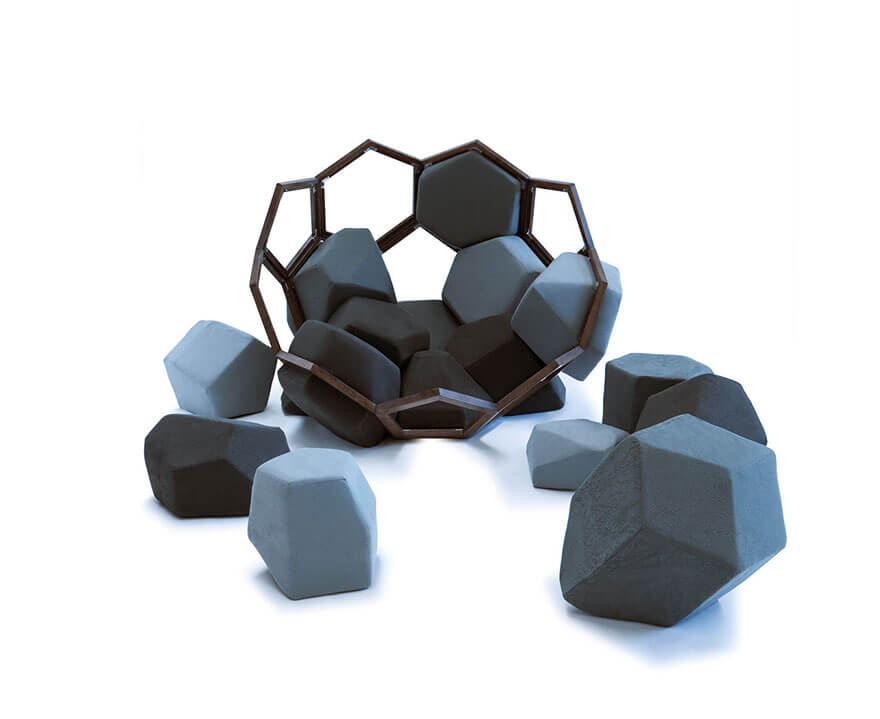 Designed by ctrlzak.com
26. Magica Chairs
Designed by David Conti
27. Spike Chair
Designed by Alexander Lervik
28. Layers Cloud Chair
Designed by Richard Hutten
29. Fadeout Chair
Designed by Davide Conti
30. The Bloom Chair
Designed by Kenneth Cobonpue
Don't forget to share these cool chairs with your friends and followers to encourage people to get awesome furniture.