Freelance illustrator called Isabelle Staub created this remarkable series of illustrations featuring famous Disney princesses. If you ever wondered how some of these Disney beauties would look like in the real world, Isabelle's illustration could help your imagination. What she has done and you're about to see in the gallery are reimaginings of classic Disney Princesses bringing them a bit closer to realistic beauty.
"I've always loved Disney since I was a child, so I decided to paint the princesses in my own art style for fun," said Isabelle for Design Taxi.
Isabelle illustrations are getting a lot of attention on Instagram where she already has a bunch of fans who are insisting that Isabelle continue with her work. Fans are also giving her proposals for her next projects and are getting impatient to see what she will do next. Honestly, so are we.
"I'm definitely ready to start a new series! Someone requested villains, which I think would be really cool. But I might give the whole Disney theme a rest for a while."
What occupates currently Isabelle's creative mind is work on illustrations for a children's book, her own children's book. So, if you are a fan of what Isabelle has been doing so far, you might start following her on Instagram and be the first to know when the next project sees the light of the Internet.
More info: Isabelle Staub | Etsy | Instagram (h/t: designtaxi)
1. Ariel from The Little Mermaid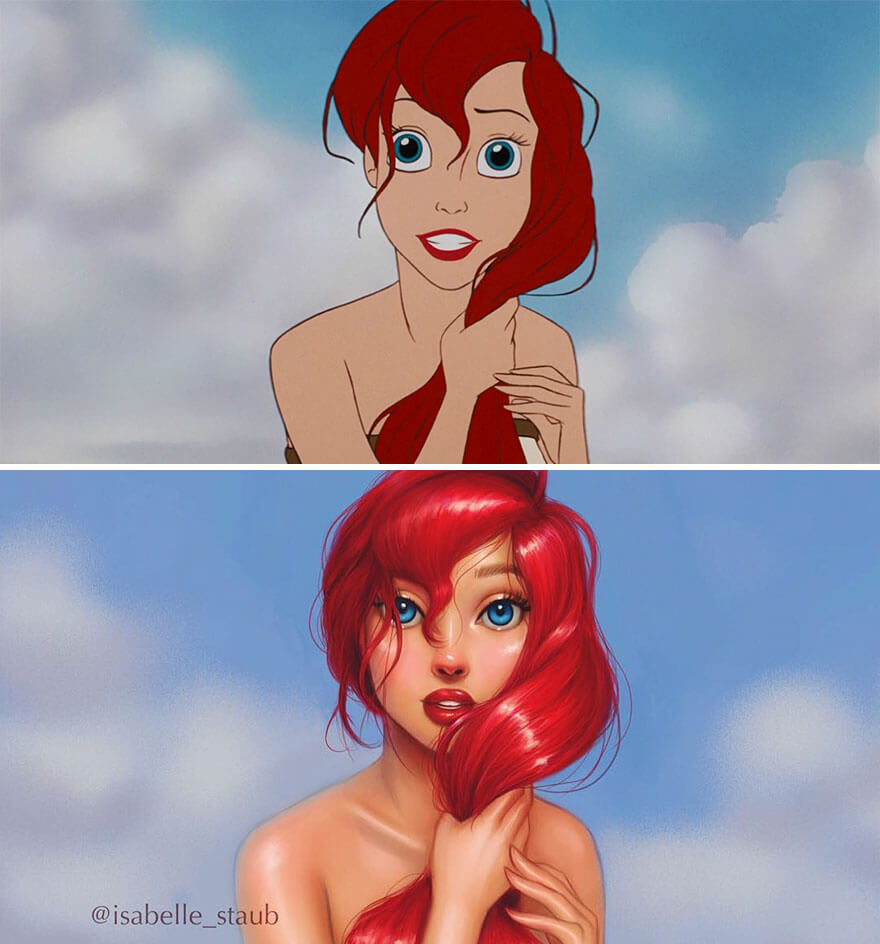 2. Belle from Beauty And The Beast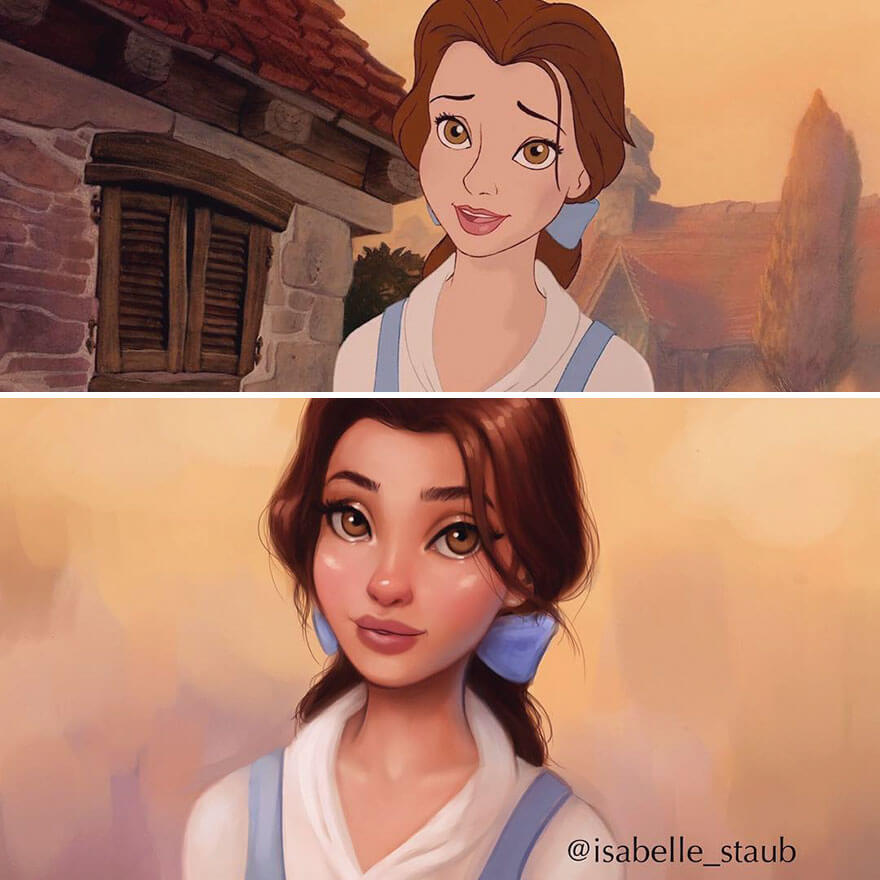 3. Esmeralda from The Hunchback Of Notre-dame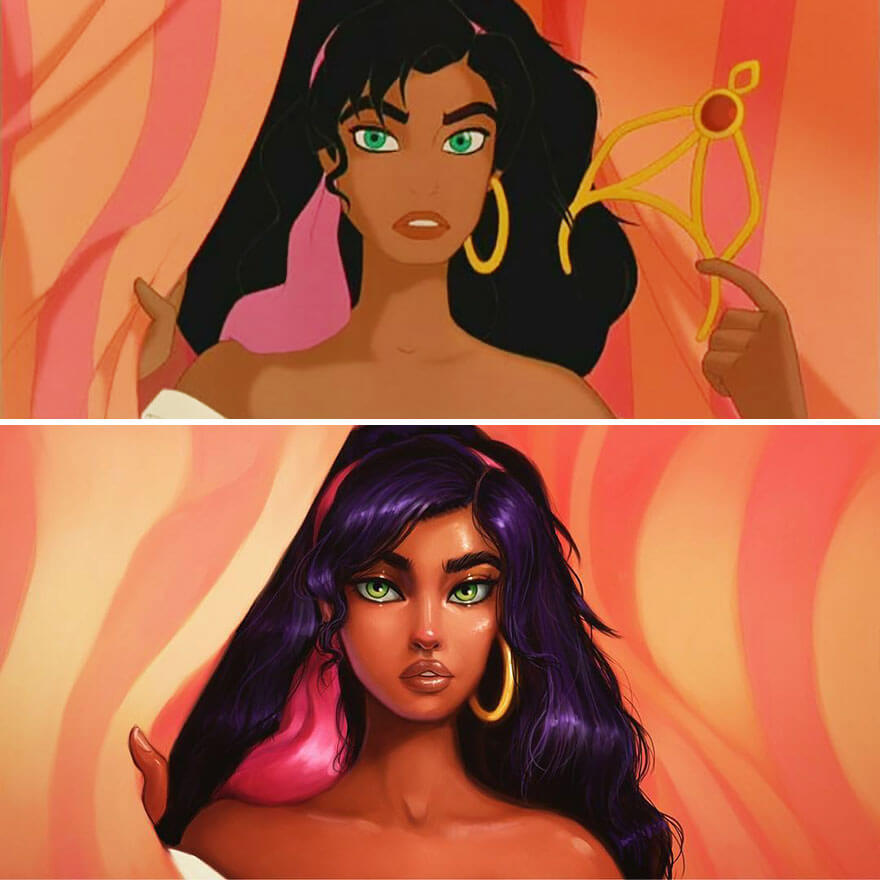 4. Tiana from The Princess And The Frog
5. Aurora from Sleeping Beauty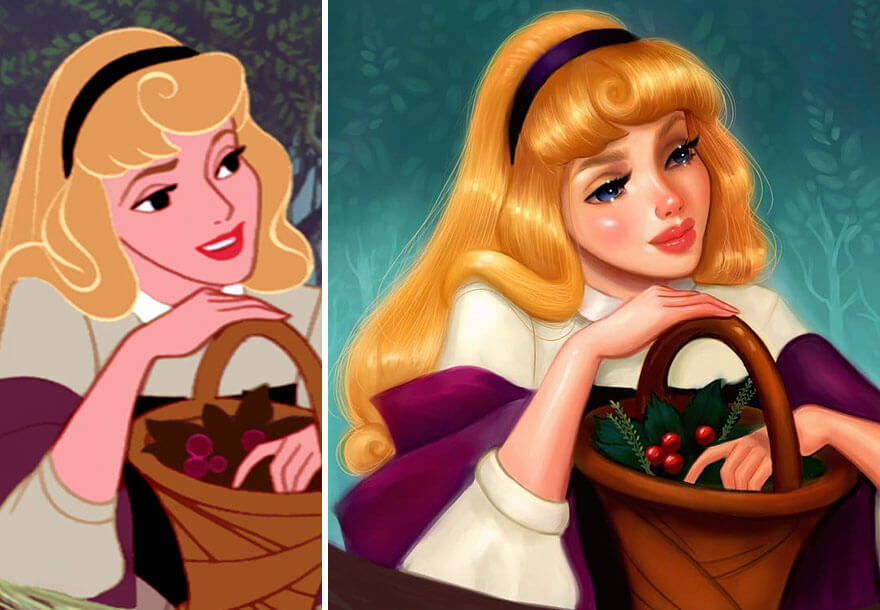 6. Jasmine from Aladdin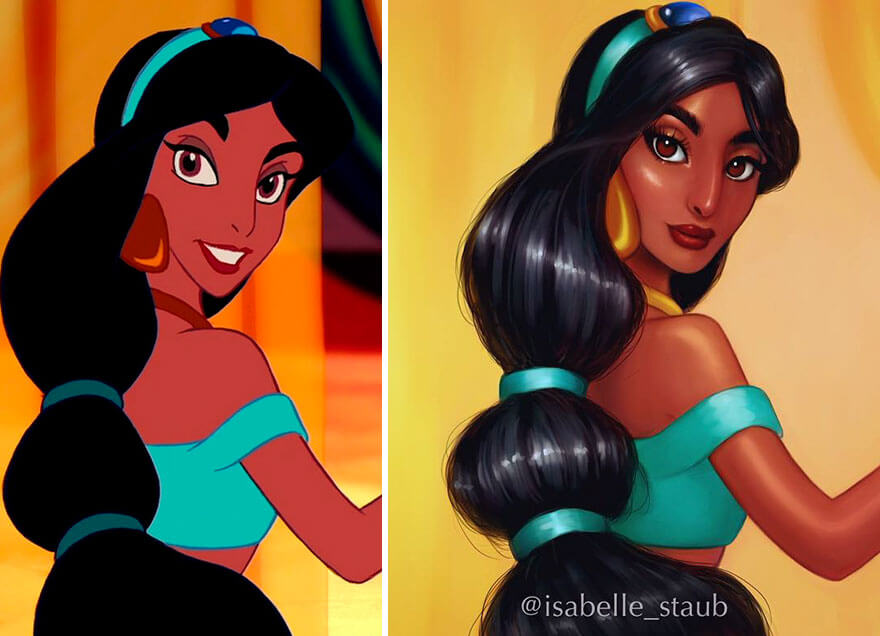 7. Pocahontas from the Disney movie of the same title
Don't forget to share this remarkable work with your friends! They would like to see real life Disney princesses for themselves, for sure!