One AMAZING scene from the movie Jingle All the Way, from 1996, was enough to make the actor and previous Governor of California, Arnold Schwarzenegger, become a funny meme that conquered the internet. Put that Cookie Down became the main subject of many parodies and videos on Youtube and YTMND ( You're the man now, dog ).
How did the put that cookie down now meme come to be?
Arnold Schwarzenegger starred in the Christmas movie Jingle All the Way, as an overworked dad who struggled to be present for his family during the holiday season.
While trying to find the perfect gift for his son, Howard, played by Arnold Schwarzenegger, finds out that one of his neighbors is spending time with his wife in their home, eating freshly baked cookies. The whole scene brings to a funny conversation about cookies.
Y.T.M.N.D: Arnold's Cookies
The meme and movie were so loved that during early 2005, a number of YTMND mash-ups began to be shared. The subject was Arnold Schwarzenegger craving cookies using various scenes and quotes from his many action movies.
Initially, all mash-ups had as popular signature statement the quote from the movie Jingle All the Way saying "Who told you you could eat my cookies", but after a while, it changed into a more elaborated story, involving different famous characters played by Arnold and his obsession with his cookies ( with all this talking about cookies, we are kinda getting hungry).
Swede Mason's version
A British YouTuber, Swede Mason, well known for his remix MasterChef synesthesia, posted his own musical creation from Arnold Schwarzenegger and the cookie meme, in 2008. Later on, he made a second bettered version.
The second video became popular quite quickly, so much so that it was even used also by the Nostalgia Critic for its Schwarzenegger month.
Here are a few Youtube parodies to die for:
1. We shall start with "My Cookies!" Sparta Remix… classic!
2. An anime version of Put that Cookie Down!
3. This one is about Arnold's Phobia:
4. And here's Sketchmas 2 version:
Finally, enjoy some of the best Put down that Cookie memes:
1. Come on Ramirez, that cookie ain't yours!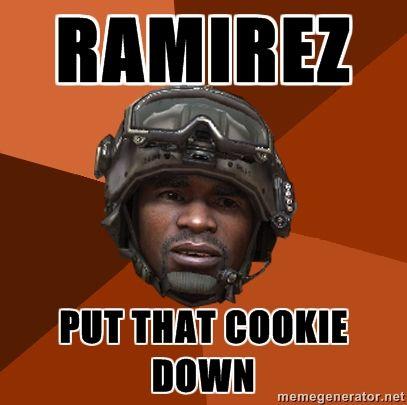 2. Not even Elsa can enjoy her cookie!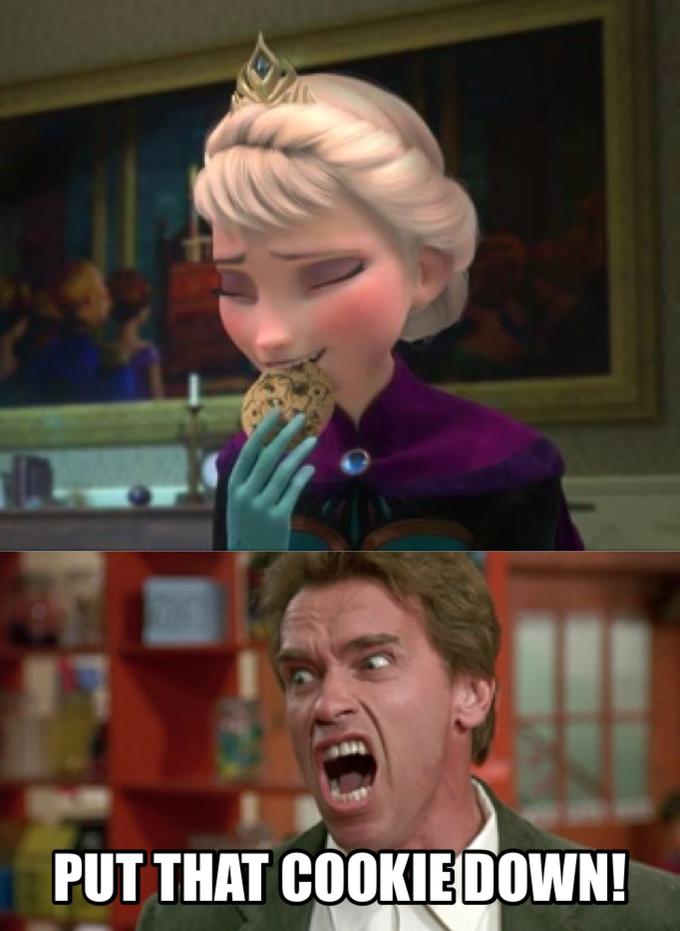 3. Here's Arnold harassing the Cookie Monster: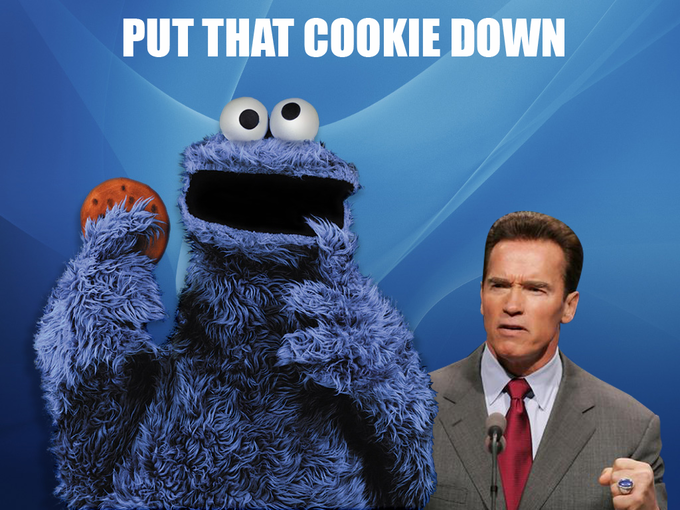 4. Here's some fan art about Arnold and his cookie: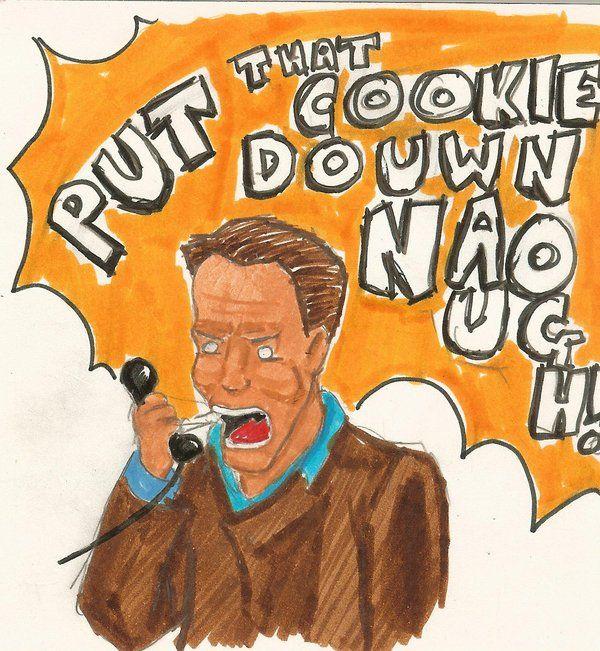 5. Sorry, your wife is not available right now!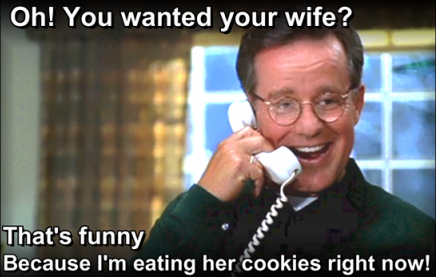 6. Send this to anyone who is trying to steal your cookies: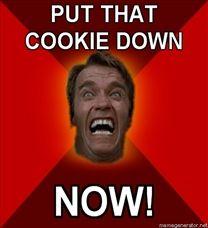 7. This roadsign sounds super threatening: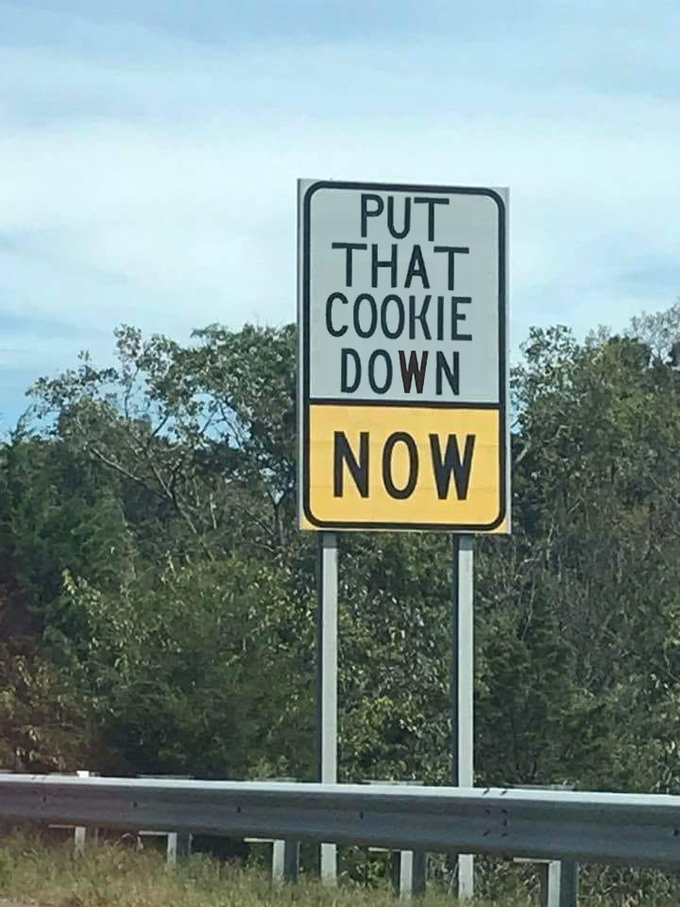 Did you see any mash-ups about "Put the Cookie Down" meme before? If you liked the ones we showed you in the article, don't forget to share with your friends, especially those obsessed with cookies just like us.
Now go eat some cookies and check out our latest posts!