The meme you didn't know you needed? That's Bill Gate's playing Ping Pong with a huge paddle.
The image shows the founder of Microsoft engaged in a ping pong match with a giant paddle while the billionaire chairman and CWO of Berkshire Hathaway Warren Buffett looks at him.
The image became a source of inspiration for other memes about tools that are way too big for a specific job or activity.
Bill Gates playing ping pong with a huge paddle – The Origins
It was May 2012, when Bill Gates and Warren Buffett, the billionaire investor, were taking part in a meeting of the Berkshire Hathaway stakeholders.
After the long meeting, the two friends decided to play table tennis against Olympian Ariel Hsin (as one often does). At the event was also present YouTuber Helen Jordon, who recorded the epic event and posted it online. The video reached more than 20,000 views in just a few days!
And how did it go viral, you ask?
Reddit users never let us down. In fact, the first image with Bill Gates playing ping pong was posted on Reddit in the beginning of 2013. After seven years, another Redditor, called 0niMatt, reshared the image and the post had immediate positive reactions with more than 25,000 upvotes and over a hundred comments.
The next day, a genial moment of creativity stroke Redditor Edisonen, who came up with the caption "Using a calculator to make sure 4+3 equals 7 on a test." and just like that history was made.
The post blew up and received over 77,000 points and 445 comments, obviously. Variations of this caption followed and kept up the popularity of the image of Bill Gates playing ping-pong with a huge paddle against an Olympic player.
Here are the best examples of this great meme!
1. Come on, Youtubers! You can do better than that!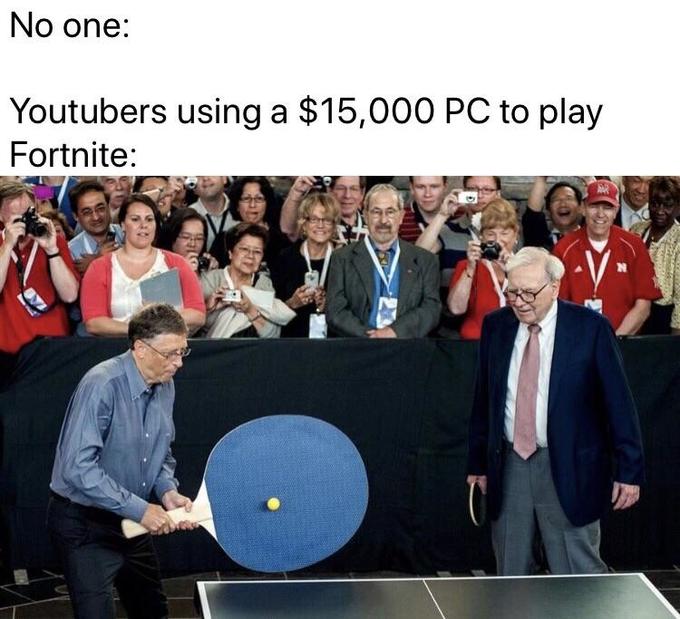 2. How many among you can be absolutely sure that four plus three equals seven, without using a calculator?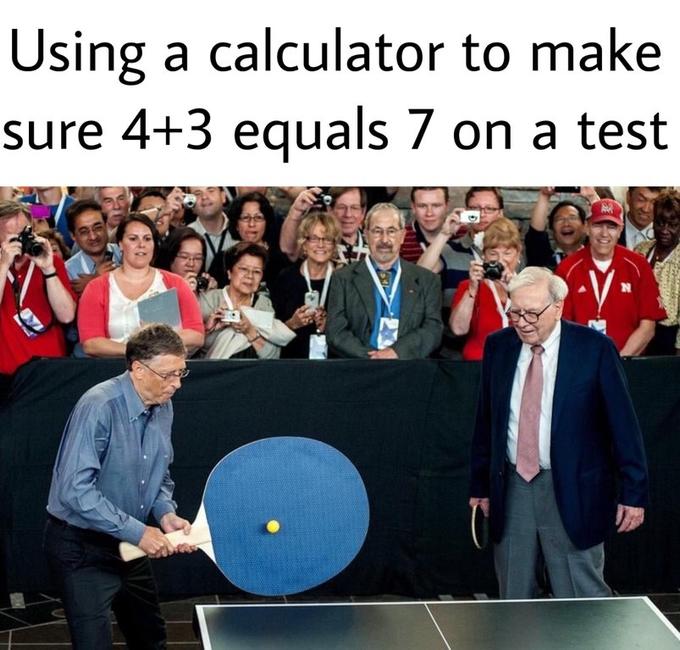 3. True, but how many amazing memes can we LOL about, because smart people use their time to make memes and post them on Reddit?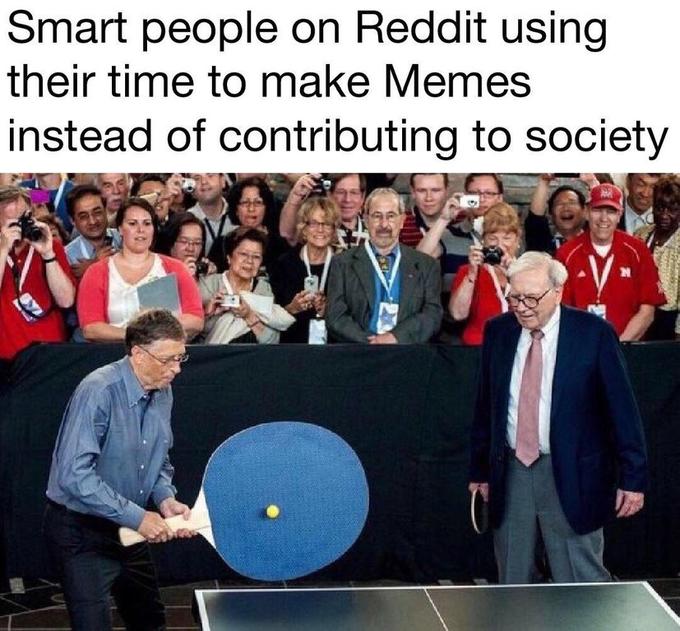 4. I see no other way, to be honest!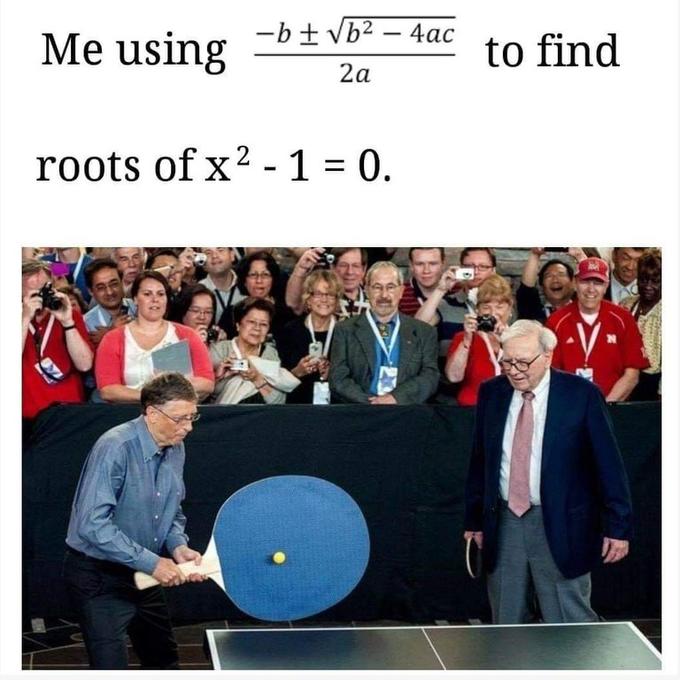 5. Was that really necessary?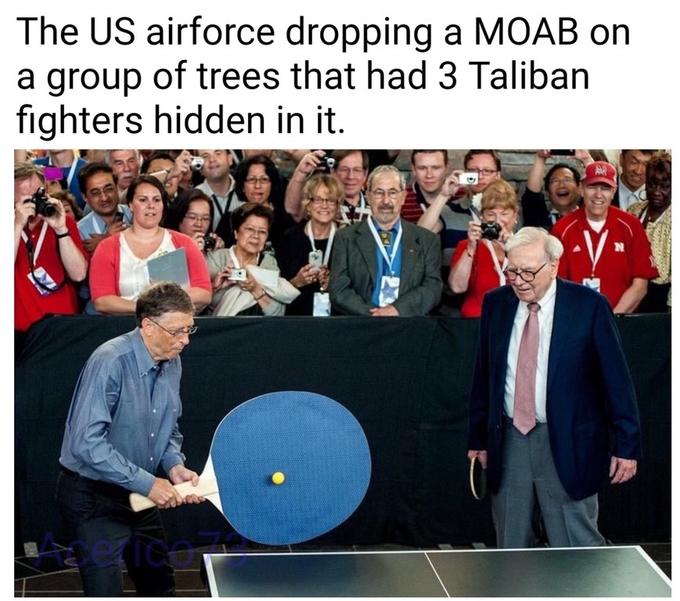 6. What else would you use a graphing calculator for??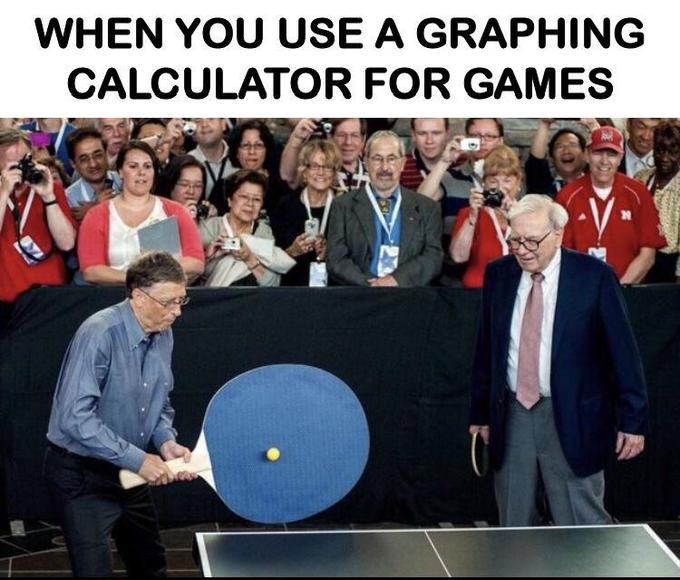 7. Some people can open Instagram on their phone in less than 0,00005 seconds!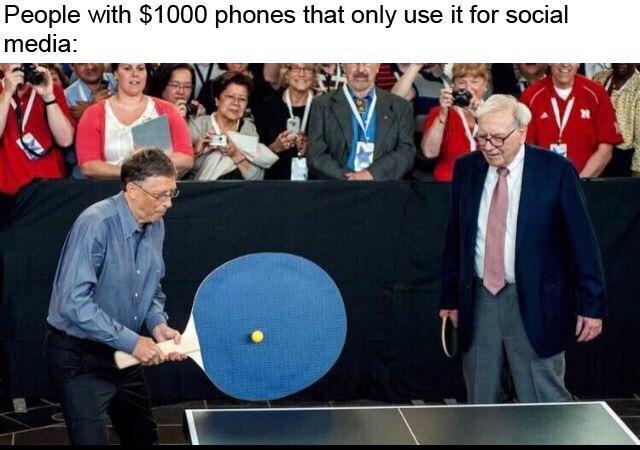 8. They definitely need a bigger ball for those paddles!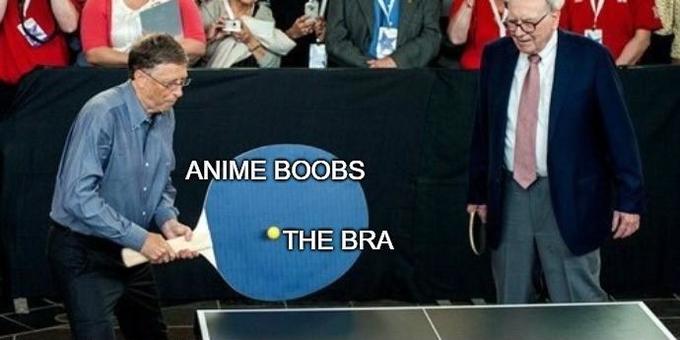 9. … when that happen, it is quite literally meme-history in the making!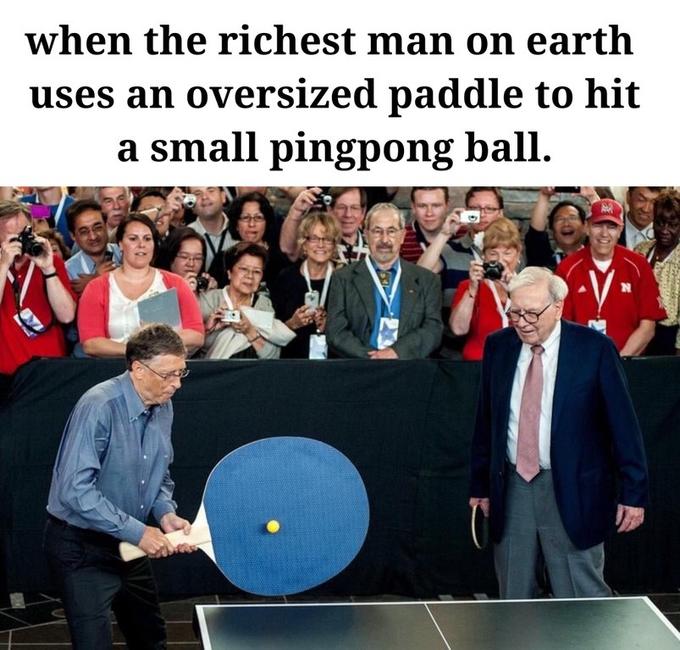 10. Life isn't fair at all, but it is easier if you have a giant paddle!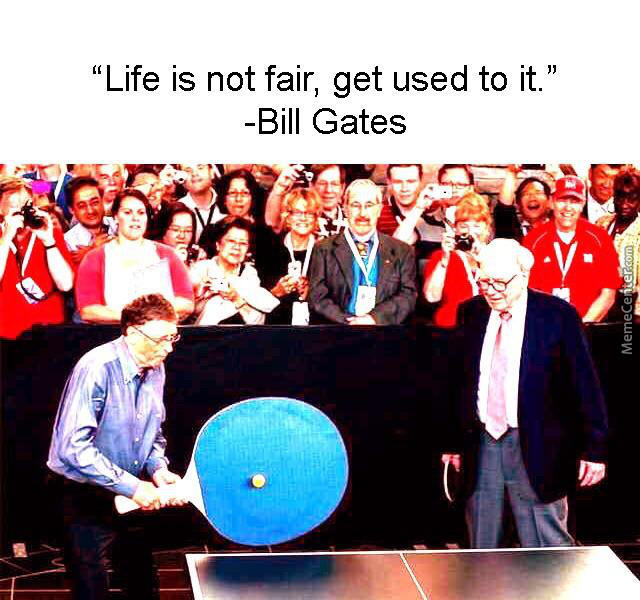 What caption would you use for this image? Let us know with a comment and check our page for more crazy stories about memes and moments that made internet history!