This lovely story comes from India, and it kind of a reminder to us that empathy, which the world needs today more than ever have no limits, even between species.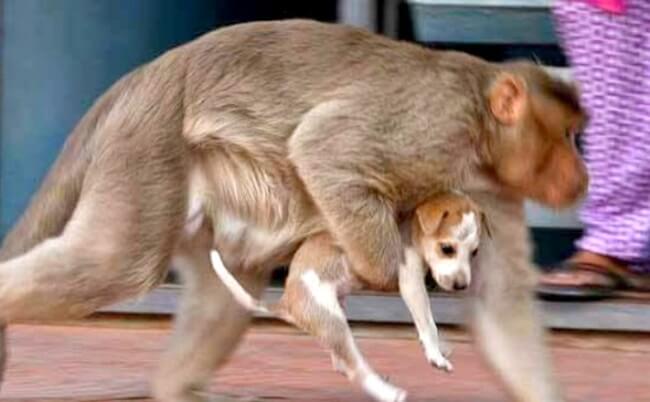 This brave monkey decided to foster a little puppy who was abandoned and was hopeless on the streets. Rhesus Macaque was seen at the streets of New Delhi taking care of a tiny pup which even included letting him eat first and making sure he has enough food…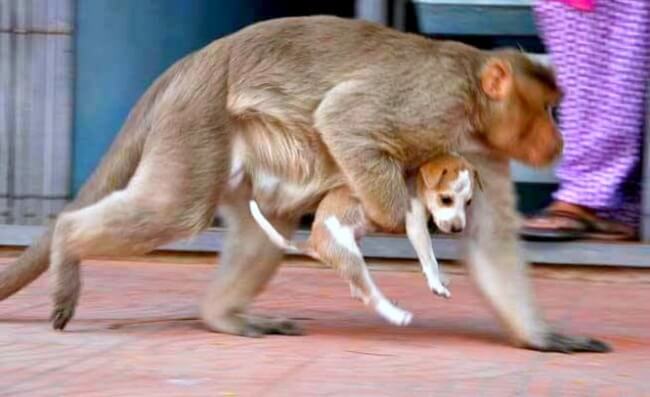 …caring him around and protecting him from all kinds of dangers of the streets.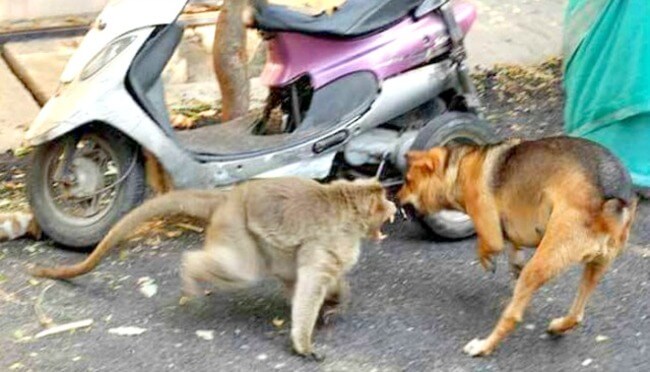 *UPDATE –  news on this unusual couple are now that people decided it will be best to separate them, although they were receiving a lot of support and love and food from locals. Hope we'll hear more news about them soon and that this lovely story will have a happy ending for both of them.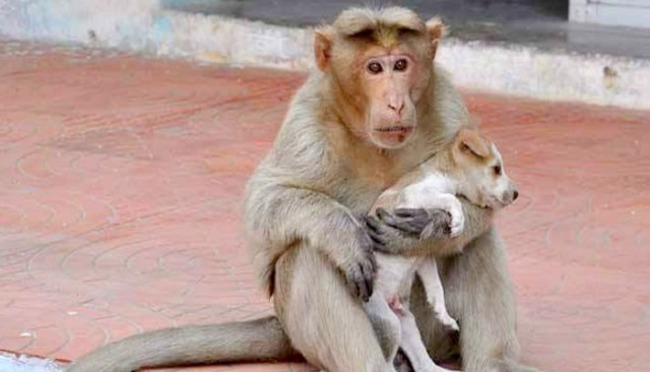 H/T: Factsworth | Zee News India
Source: Barkpost