This gigantic, multi-spheral public sculpture is gonna make you stop your busy life for a second and think. The intriguing artistic sculpture is made by MARC FORNES / THEVERYMANY for the purpose of the World Expo 2017 in Astana, Kazakhstan. As you can see, from the photos in the gallery below, its size is pretty impressive and in numbers, the sculpture is 43 feet tall. The name of the public art installation is "Minima | Maxima", and it's made to provide a moment of contemplation amid the busy grounds of World Expo 2017.
Multi-spheral public sculpture at World Expo 2017 in Astana, Kazakhstan, designed to provide a moment of contemplation.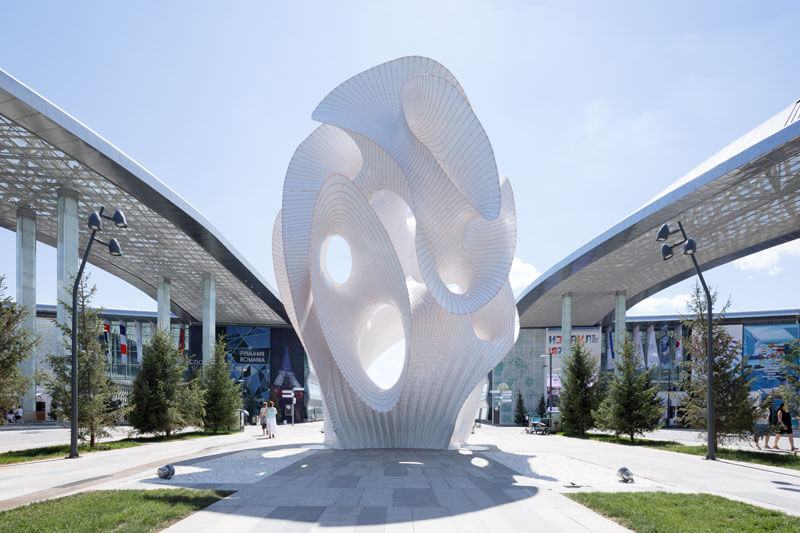 The ultra-thin, self-supporting structure is made from 5,312 structure stripes, with each stripe made from 1/8th-inch powder-coated aluminum. It's commissioned by Epazote Sa. Vladislav Sludskiy and if you look closely into the design you'll notice it's multilayered, made of curves that support one another resulting in sculpture's hight.
Curvaceous public art sculpture made of 5,312 stripes of thin aluminum.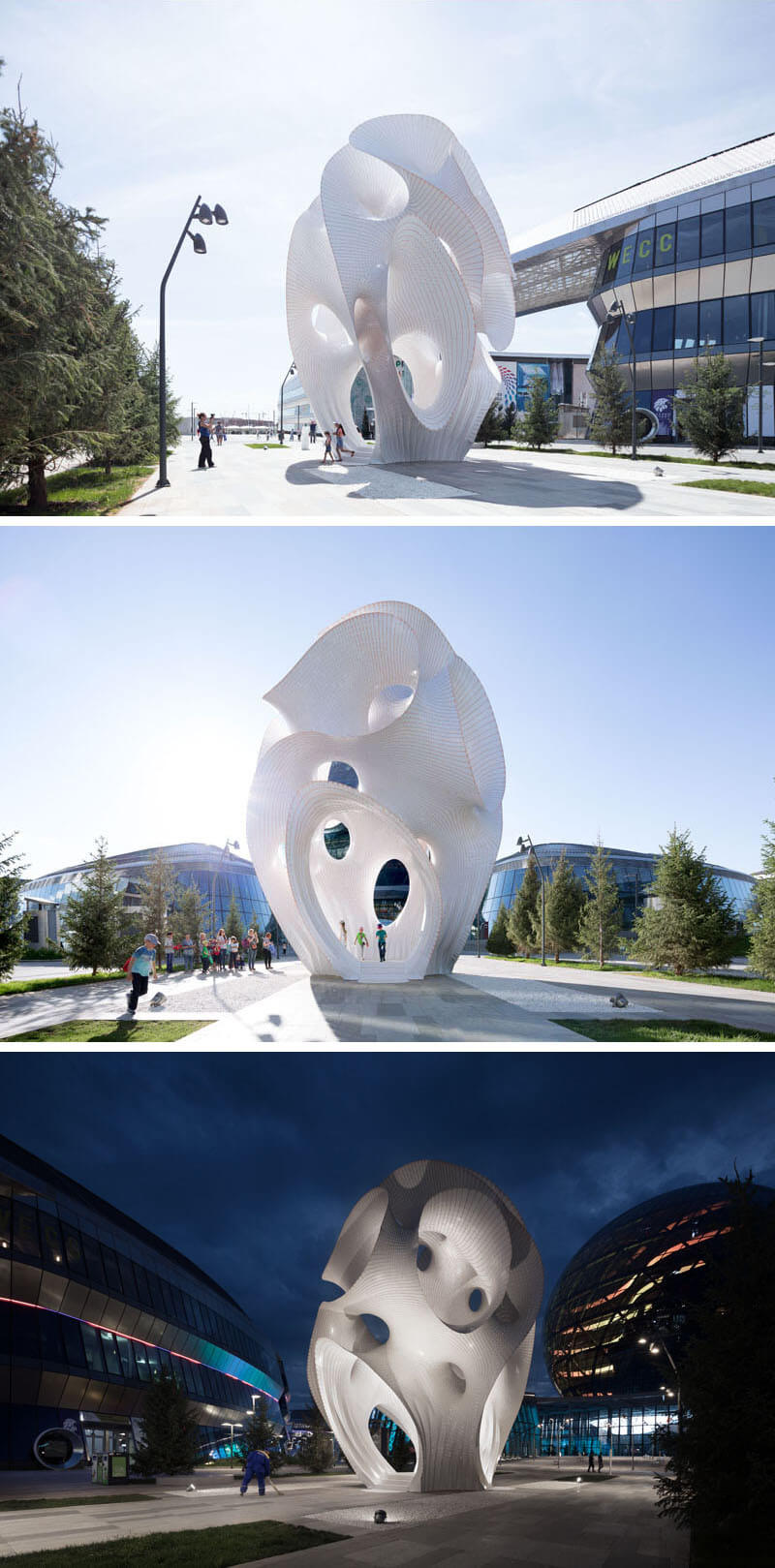 How do you like the stripes effect and this gigantic public sculpture? Would it make you stop your busy life and think for the second? Would you pay attention to the depths and curves of the reality that surrounds us? I personally find it pretty impressive in many ways. Be kind and share with us your impressions, we're eager to read them in the comment section.
Wouldn't you like to see some behind the scenes footage of the design and building of the sculpture? That would be awesome!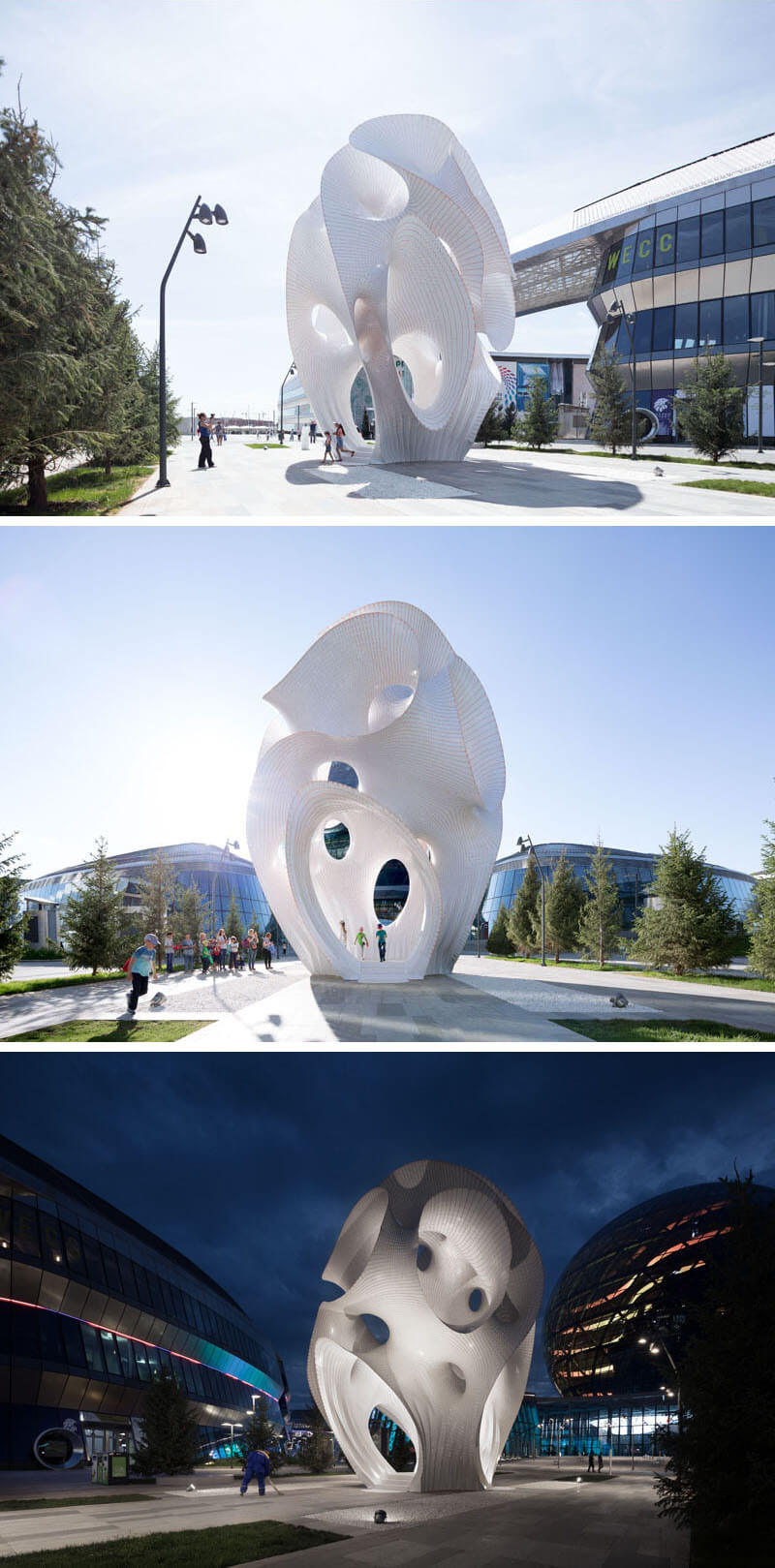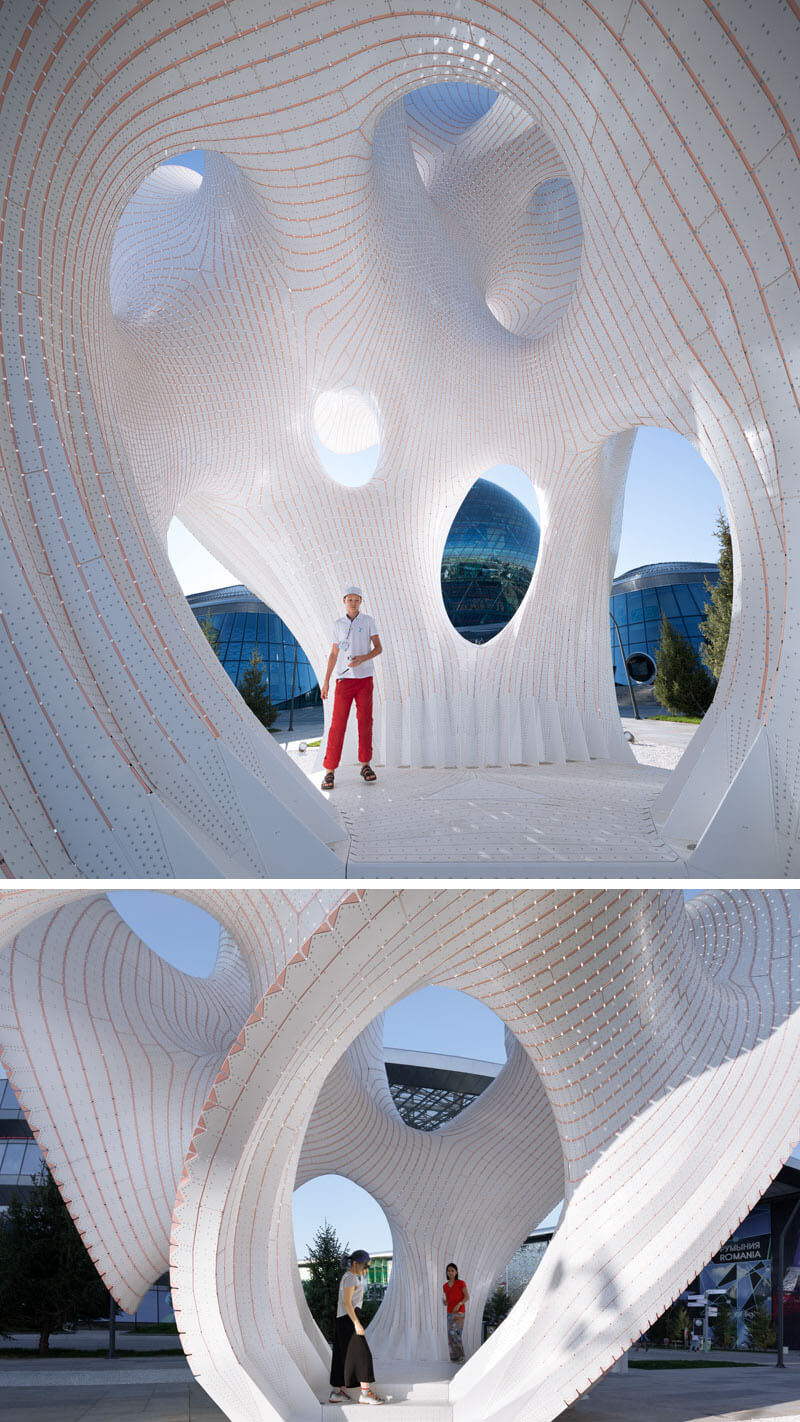 [the_ad id="71924″]