3D printers are responsible for some pretty amazing creations nowadays, and now they can be delicious too!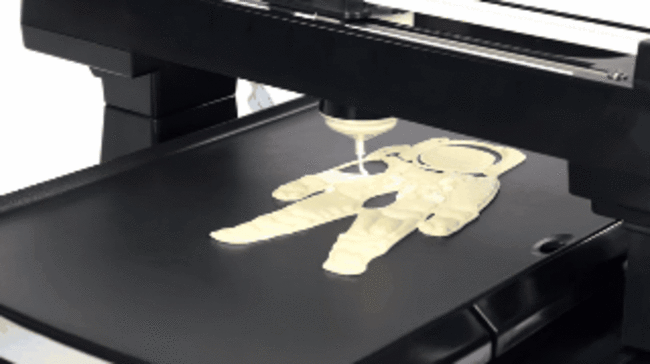 3Dprint.com has raised enough in their kickstarter campaign to begin production of their awesome invention, the PancakeBot. It's simple to use too. Using the software included, you design your perfect pancake and then load it on a SD card that sends your design to the robotic nozzle and voila! The batter is poured onto a hot griddle.
There are loads of cool designs including a T-Rex, robots, and an astronaut. After seeing what this thing can do, we can't not to play with our food!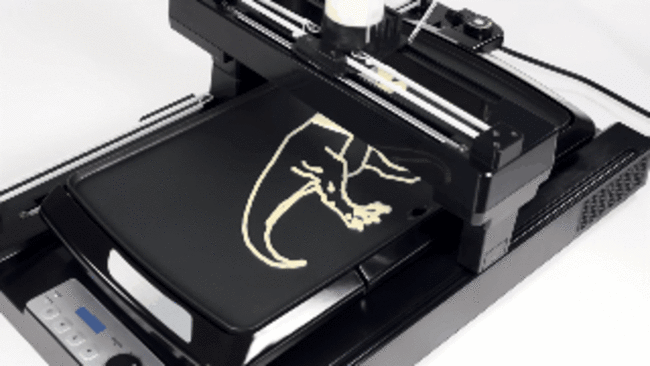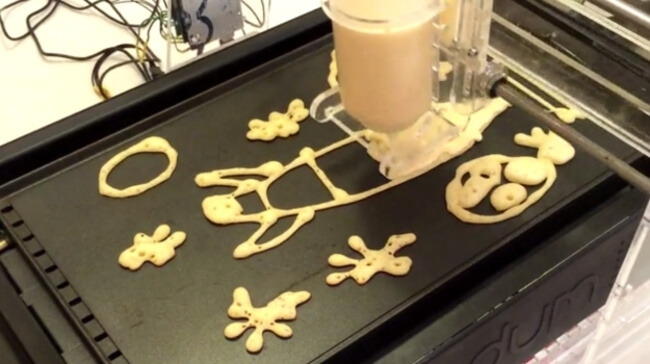 Source: Huffingtonpost