These ornamental cookies look way too pretty to eat. They don't even look like they're made of edible material. But they are edible trust me, and probably as delicious as they are beautiful. Amber Spiegel is the New York-based pastry chef responsible for these elegant confections that make us want to eat them up in one gulp. If I had created these cookies, to see someone eat them would make me sad. But why devote your artistic talents to food if you can't accept that they're going to get eaten? It's a beautiful form of art in my opinion, temporary, you work on something for a few hours and make it look so beautiful like in these ornamental cookies and then in one second it can all disappear into someone's stomach.
Due to their extravagant details, each cookie takes about 45 minutes to decorate. Spiegel even has a website where you can watch tutorials on how to decorate your own cookies this way. You can find those tutorials here, on her website.
Take a look at these pictures of Spiegel's cookies. I couldn't stop staring at them. I wonder if they taste as beautiful as they look. Let us know what you think in the comments section.
Amber Spiegel is the baker behind these ornamental cookies that look too good to eat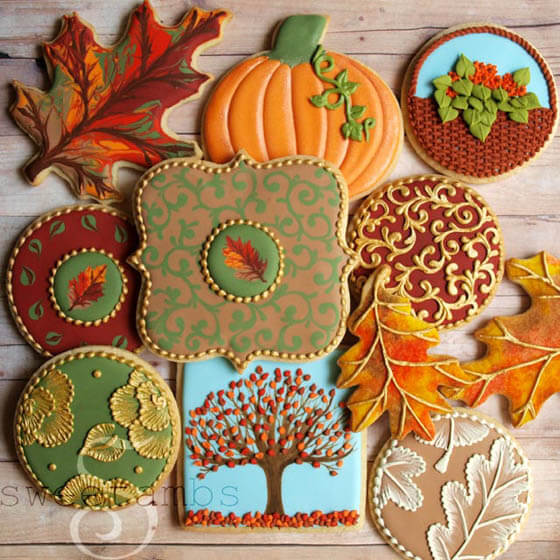 It can take up to 45 minutes to decorate each cookie in order to create these stunning designs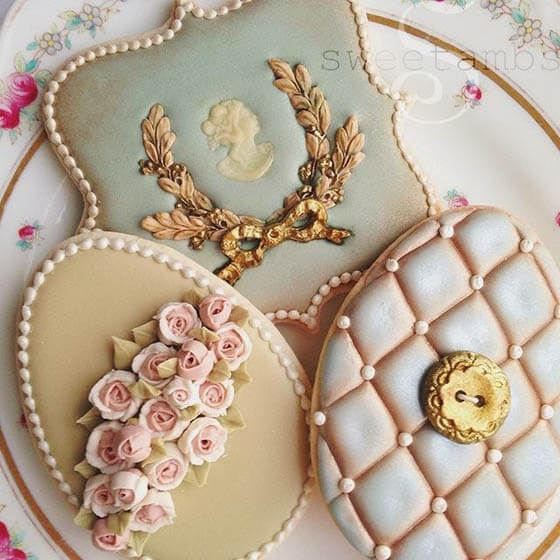 In a way, it seems foolish to work so hard on something only to see it get destroyed seconds later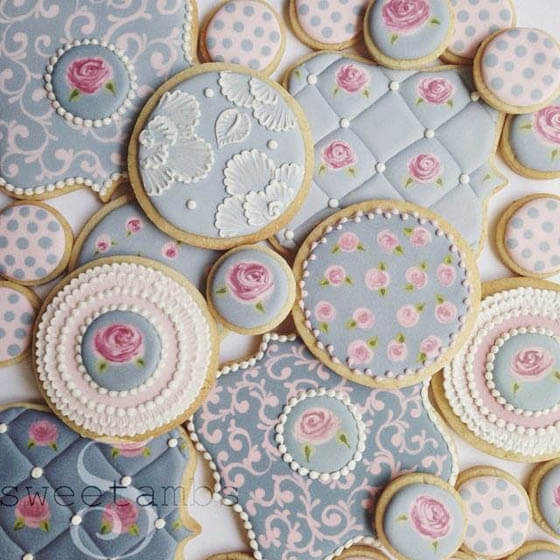 But that is the beauty of cooking and baking, it's an art form that is temporary and you always need to think about your next piece
Another great thing about it is the fact your audience can actually see,smell,taste your art work which is different with many other forms like paintings or sculptures.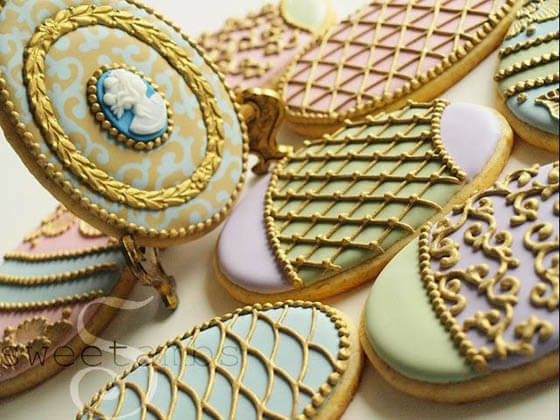 These wouldn't last in my kitchen – i would eat them all before finishing the decorative art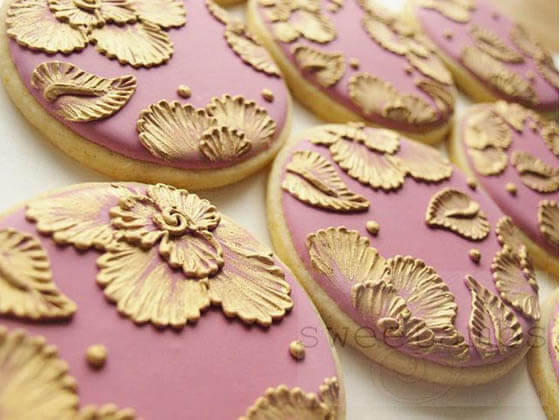 Here are some pieces that the artist made specially for Christmas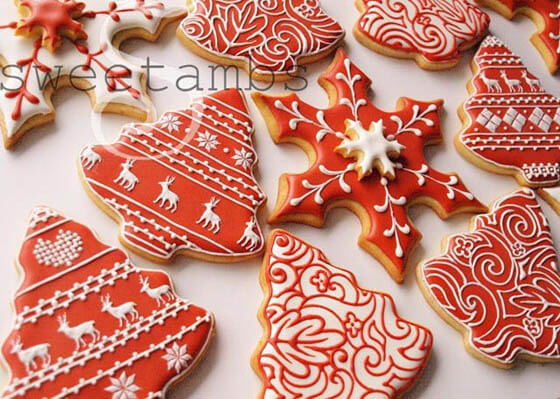 Snowman, Christmas trees and more
These could fit well on Valentines day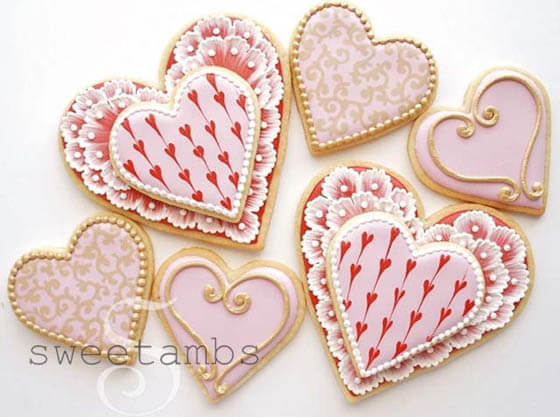 Great stuff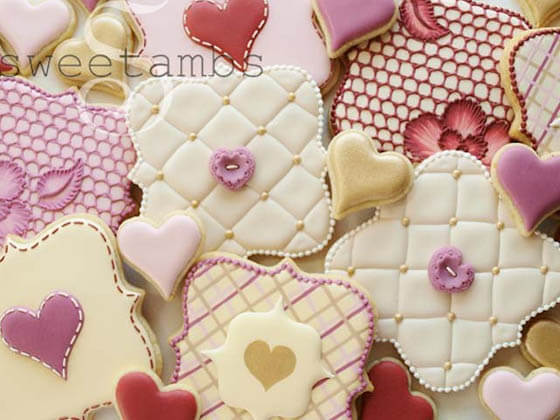 All the photos here are from http://www.sweetambs.com/
Source: designswan