The New Year's euphoria and holidays are behind us and most of us have returned to the regular routines and responsibilities. For those of you who like to look forward and not behind, it's a perfect period to start planning the Valentine's Day. In the phase of collecting ideas, we'll be more than happy to help you.
Red roses and Valentine's Day just can't be split apart. It's traditional flower offered to the loved one following the words I love you. One rose could do the job perfectly, but just imagine the effect of 1,725 red roses! And that's the exact number of red roses used in creating this astonishing red rose dress that you can see in the photos in the gallery. A floral designer Joseph Massie collaborated with supermarket chain Asda in their 2012 Valentine's Day campaign and the red roses dress is the result of it. More info:  Joe Massie on Facebook
"I wanted to embody everything a romantic bouquet of Valentine's Day flowers should be–classic, elegant and with a sexy twist, " Joseph Massie said about his unique design of a red rose dress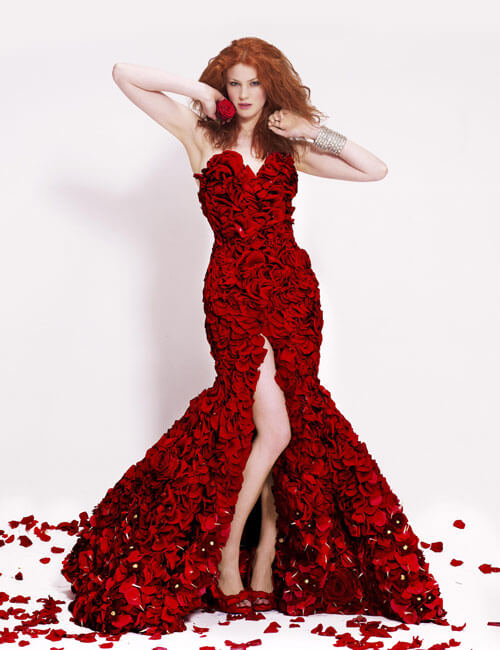 Joseph Massie used petals from 1,000 Naomi red roses for the full body of the gown, 15 Carmen roses and 200 chrysanthemums, decorated with gold-leaf, along the hip and skirt of the dress, and petals from 150 purple roses, 75 gerberas, and 300 carnations for the hem.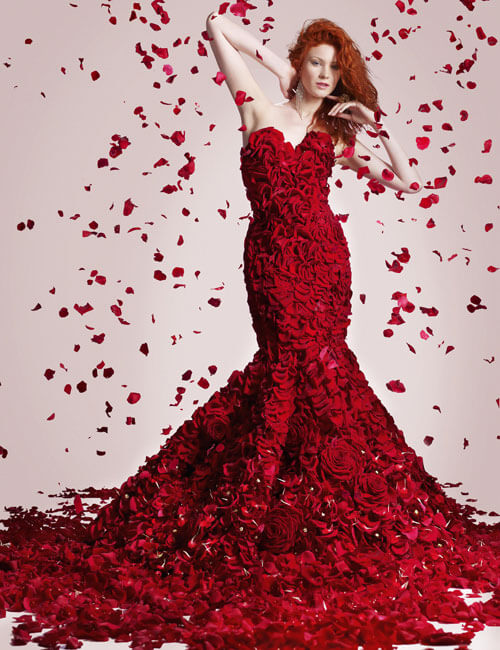 The dress took an incredible 170 hours to be done!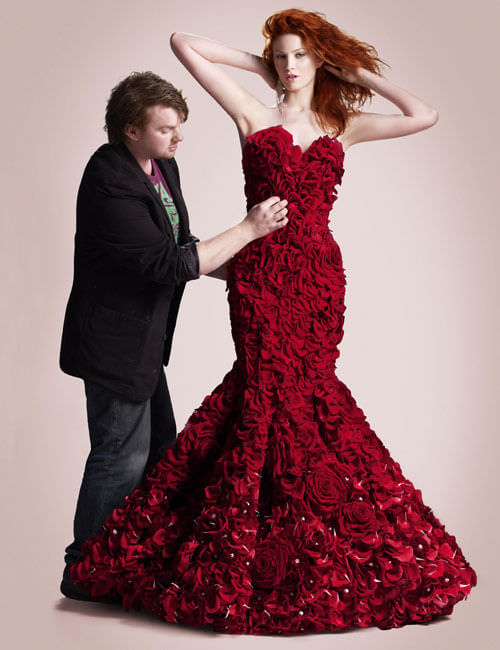 And result is simply gorgeous as you can see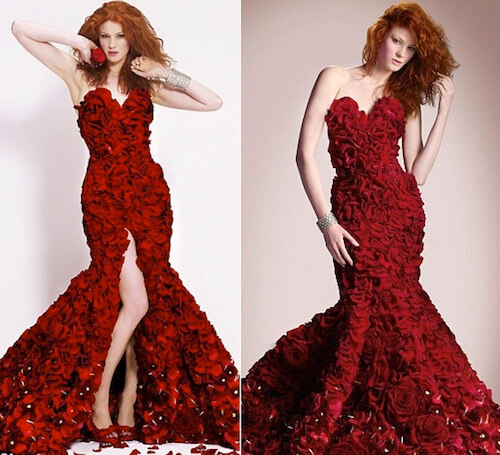 If you were impressed by 1,725 red roses used for creating a dress, you must check out one more example of a floral dress. This one was made of 9.999 red roses! The number is not random – In Chinese, the pronunciation of the number "nine" sounds similar to the word "forever". What a lovely symbolic, don't you think?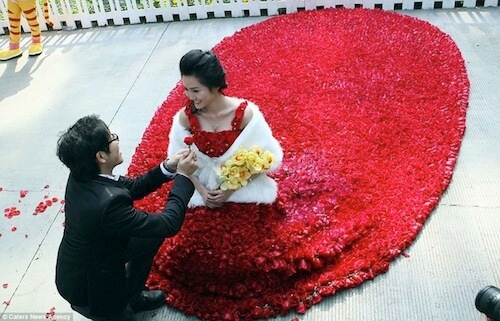 Did you love this red rose dress? So maybe share with your friends