Music lights up the night. One artist made this saying a reality with a project that used LED lights to showcase the movement of songs.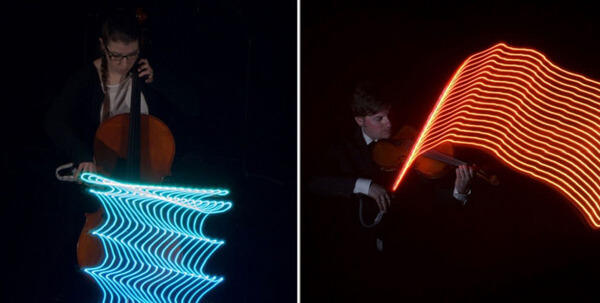 Stephen Orlando is an Ontario-based photographer who got the smart idea of attaching LED lights to cellos and violins a few weeks ago.

The artist attached the bulbs to the bows of the instruments and took pictures while musicians played them.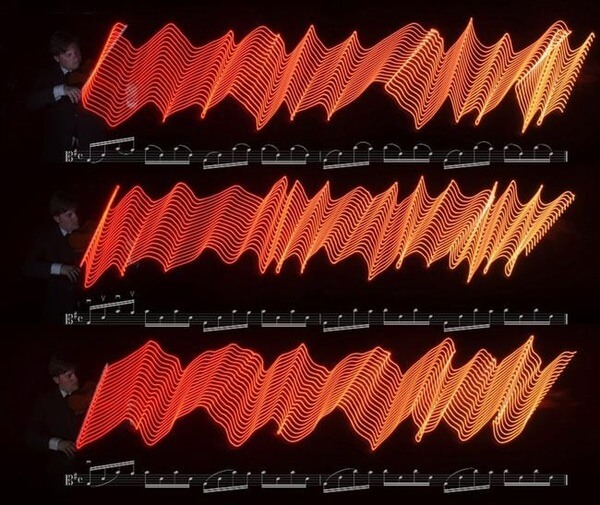 Orlando programmed the lights to change colors every time the rhythm switched gears for even greater effects.

As he explains, "The progression of time is from left to right in the viola and violin photos and from top to bottom in the cello photos. Each photo is a single exposure and the light trails have not been manipulated in post processing."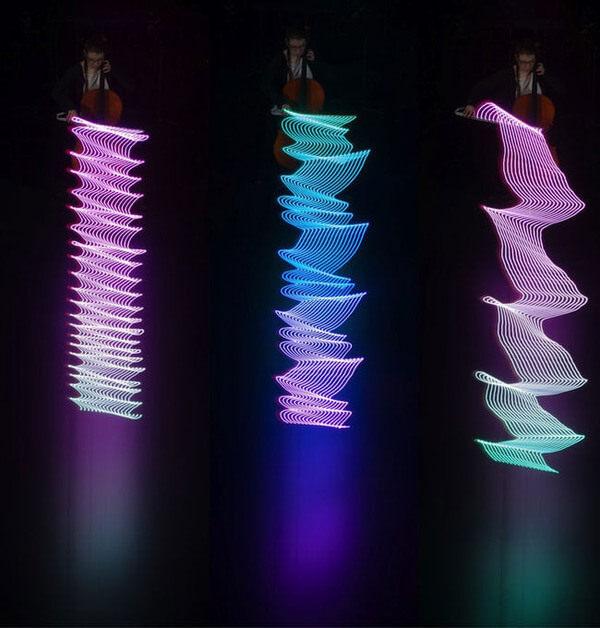 The project has certainly received a lot of buzz on social media. See more of Orlando's work on Instagram.

Source: link