Just bake! A new Japanese cheese tart store is up on the block and it looks amazing. It was designed by the architecture and interior design firm called 07BEACH and it has a large, modern concrete storefront painted in a yellow and grey color palette that gives you a strange SF sensation, like you've walked into the bakery of the future.
The new bakery has double height ceilings and the stairs that lead to the cashier reflect the tables where the workers create the products. So, as you stay in line waiting your turn or you're just passing by, you can take a peek at what it's happening inside. Moreover, there are mirrors installed on the ceiling that reflect the tables with the cheese tarts. It gives the whole store a more appealing look and it definitely makes you stop by and take a look, at least. And if you're a cheese tart lover, forget about it, you're coming in for a bite.
The glass windows allow people to admire the products they are going to buy, in all of their splendor. Just in tone with the the glass and metal design, there are yellow bursts of yellow color. The yellow comes from the product packaging. The packages are stored in custom nooks created in the walls. It adds that extra color that it needed. Overall you can see from the pictures below, it has very unique design you don't get to see every day.
Would you stop for a delicious tart or just to admire the actual architecture jewel? I think for both! Just plan a trip for Vietnam and go look for Bake . It will feel like walking into the future. Taste seems to have taken over this place, good taste in everything and we love good taste. Here are the photos:
[the_ad id="71925″]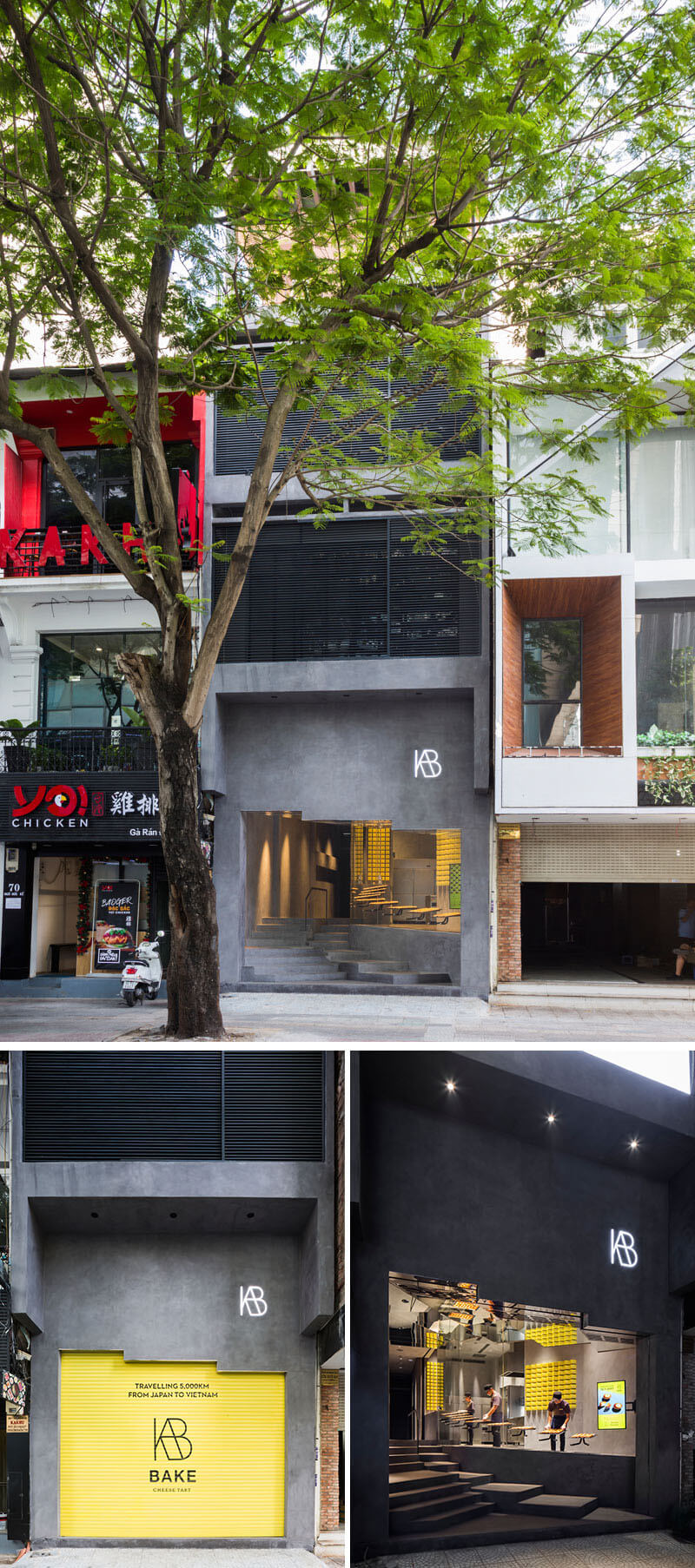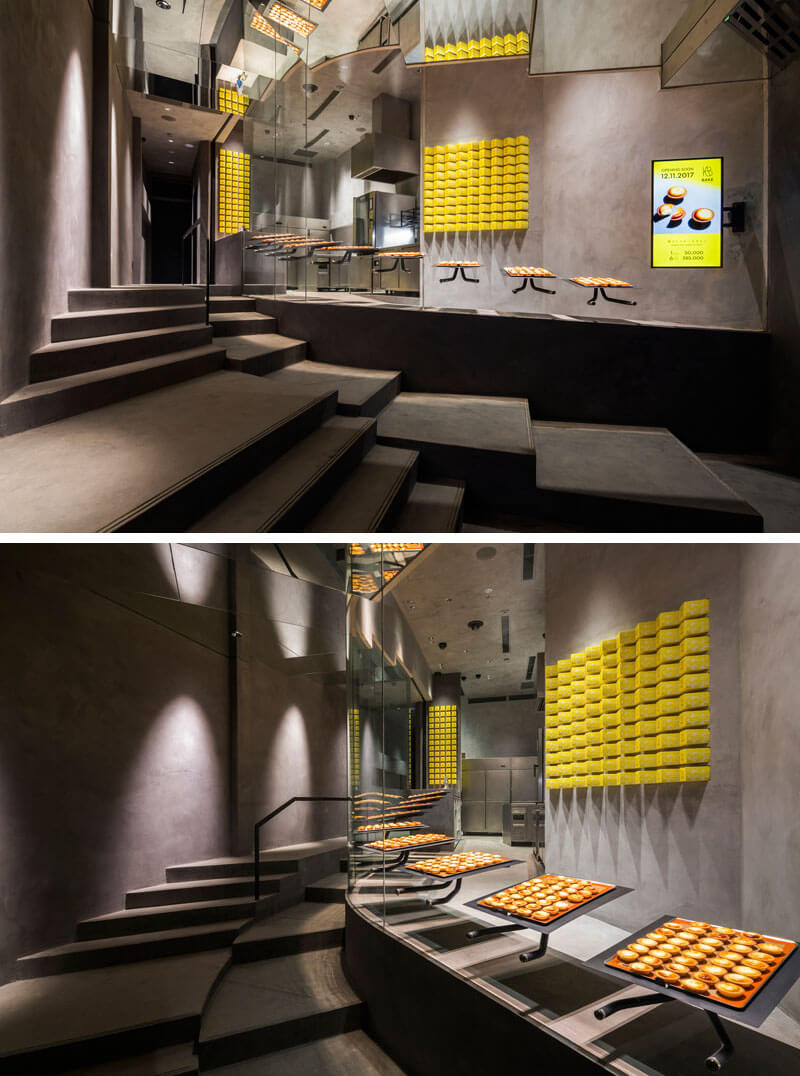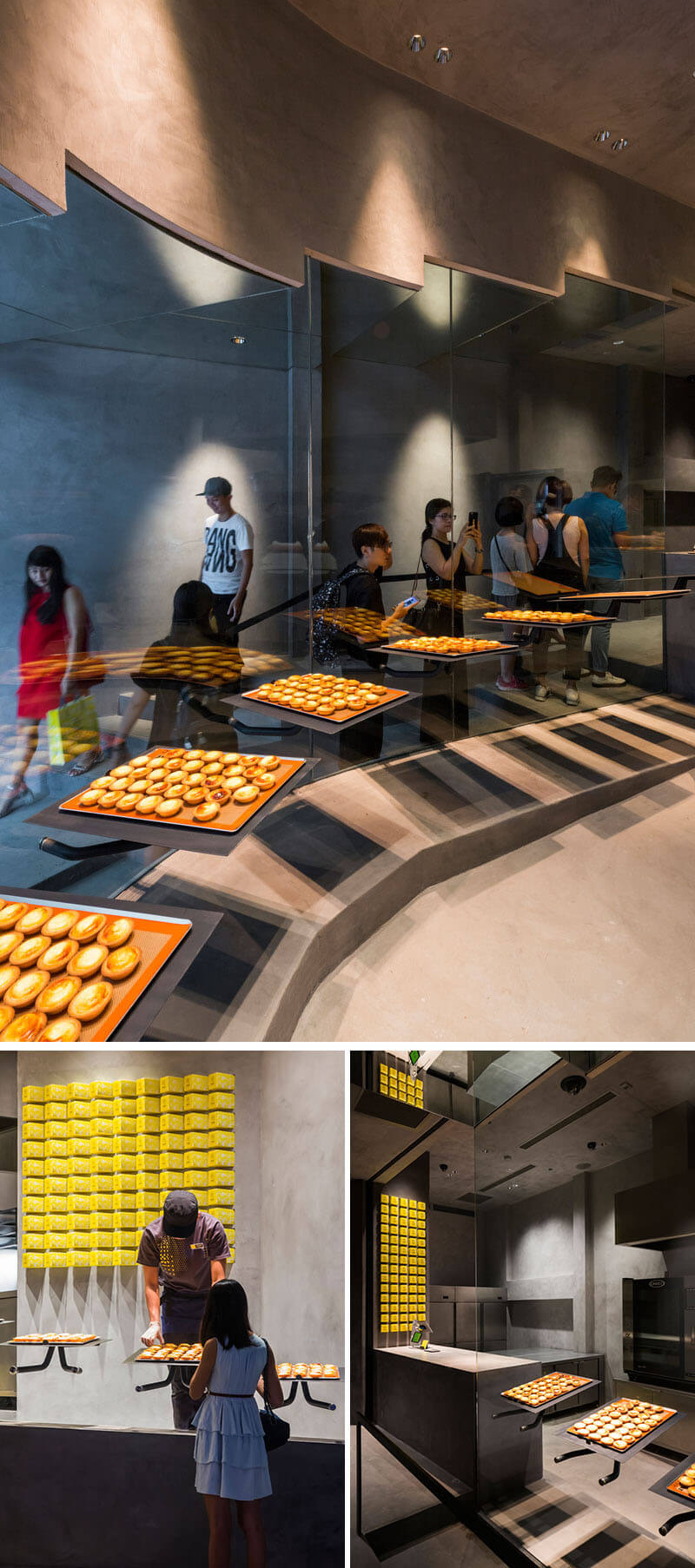 [the_ad id="71924″]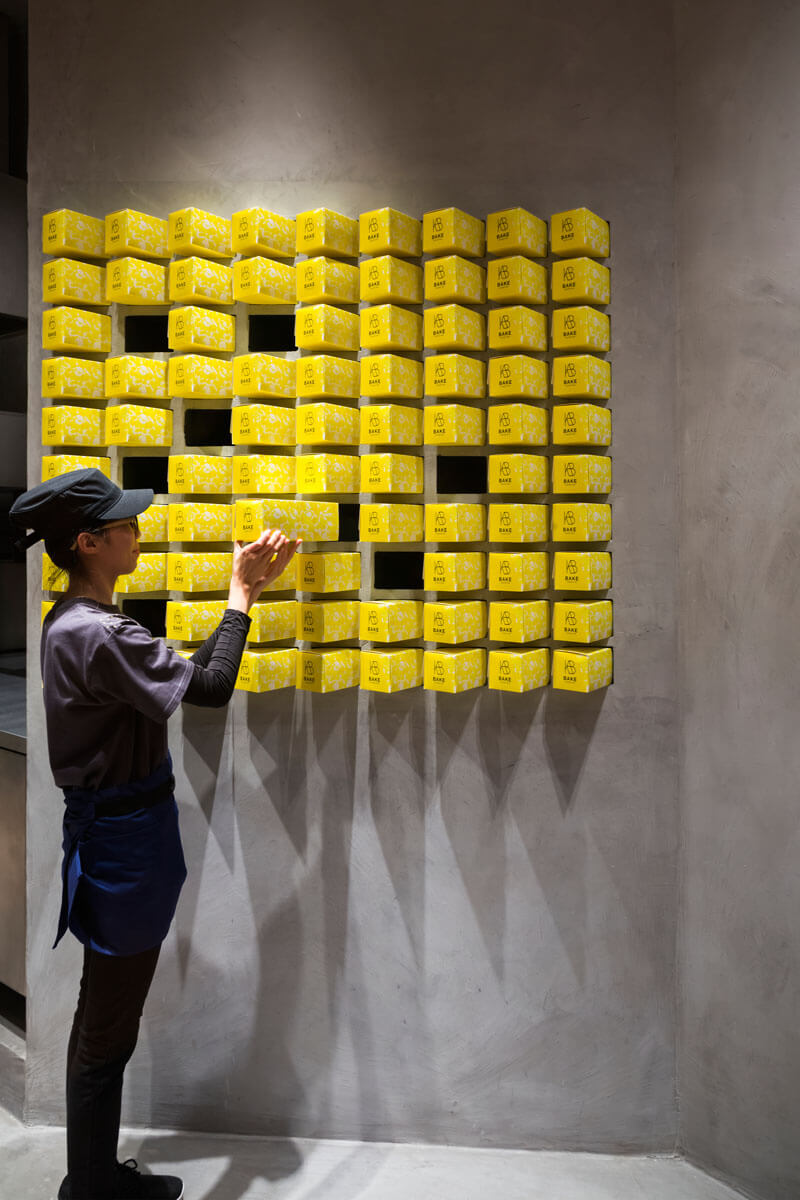 All images: Hiroyuki Oki