Chris Wood from Cambridgeshire is a talented artist that by her last name you would figure she creates amazing art glass installations with what? Wood obviously right? Well, you are wrong. Wood likes to create delicate pieces of glass and making them into small squares and positioning them just in the right place to capture light and use reflections to complete each piece and show us the bigger picture.
Wood places and manipulates optical projections towards each glass installation and controls how the light hits each piece, giving you what you see below in the pictures. The results are beautiful, geometrical shapes and glass structures that are transformed into sparkling patterns that look like paintings or even photoshopped.
" Glass is a material which allows me to exploit the aesthetic potential of light. Minimal structures, support simple arrangements of glass, which interact with light to create complex patterns of light and shade, which change depending upon the position of the viewer and the angle of the light source "
Chris Wood's work using the glass medium combined with light, she likes to use both high and low-tech optical materials to create her glass installations.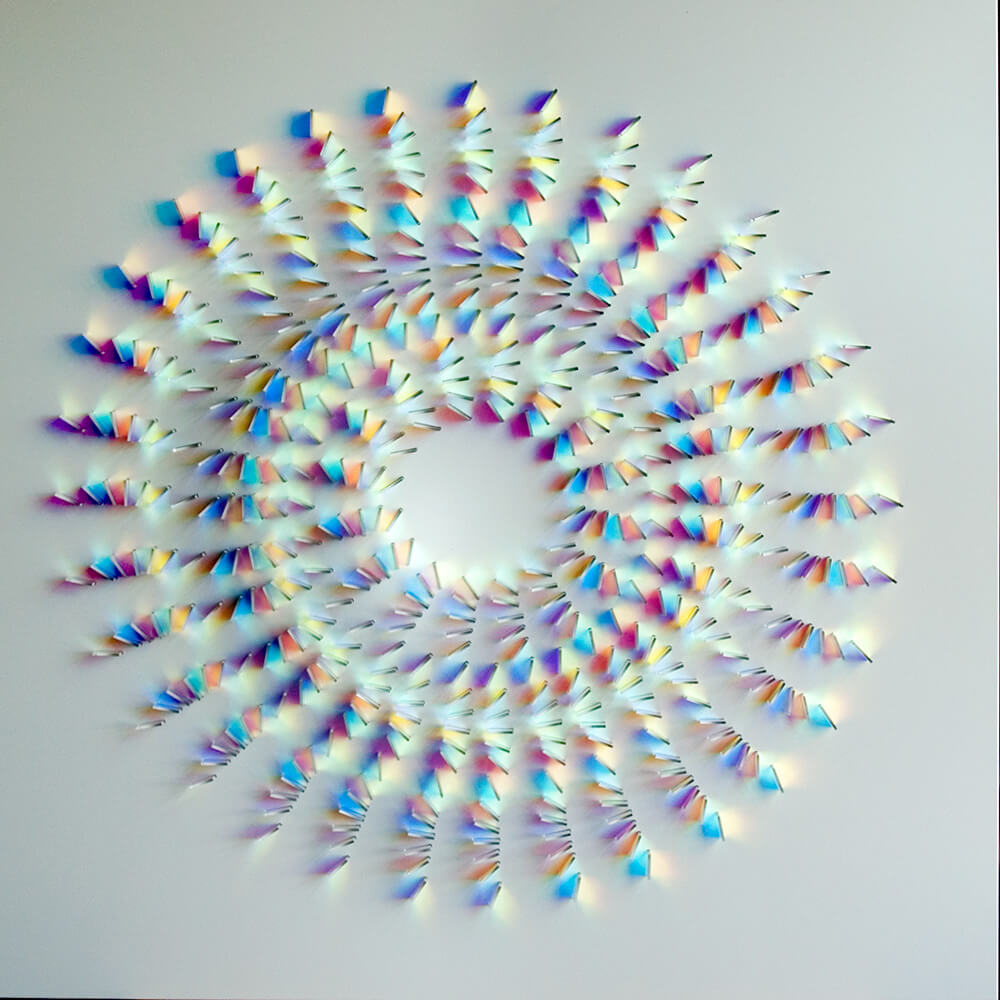 Her glass structures are simple arrangements of kinetic patterns that responds to their environment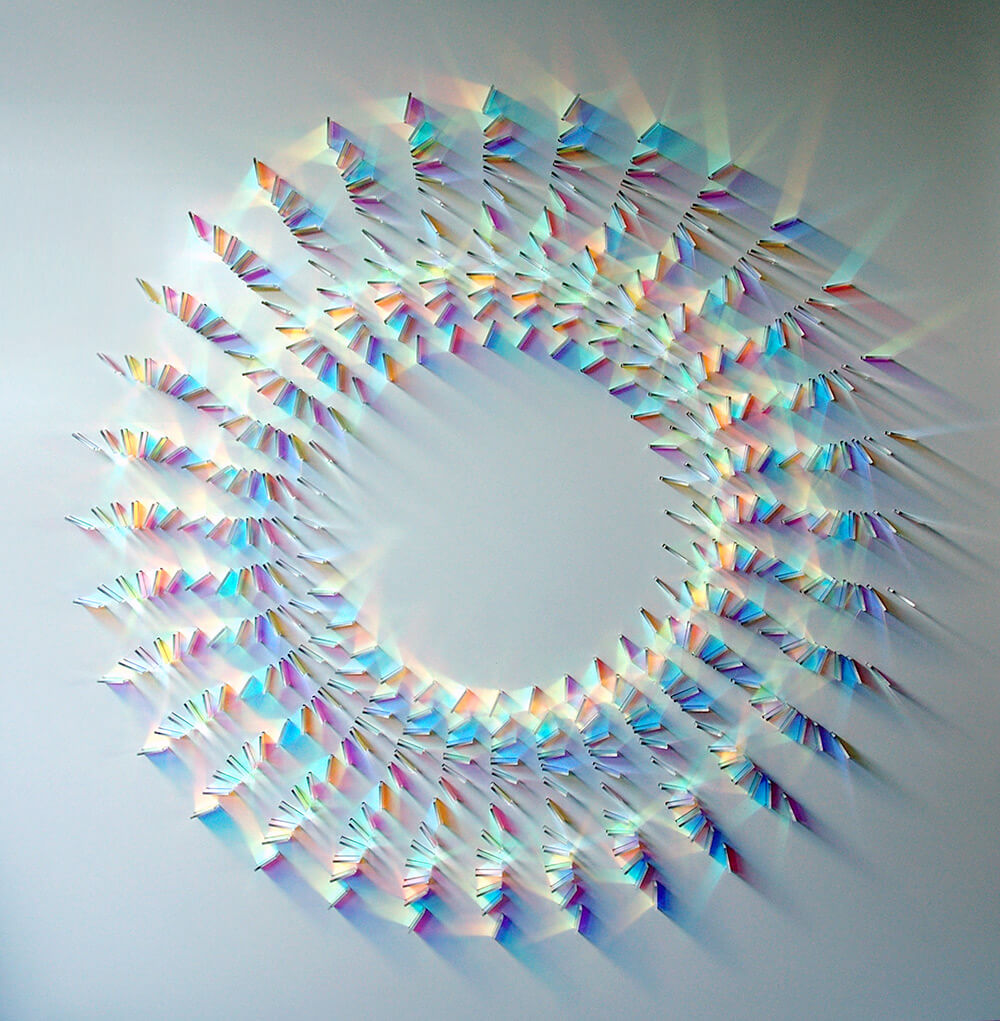 Chris Wood studied Furniture Design at Middlesex University during the mid 80s. After that she started studying glass at the Royal College of Art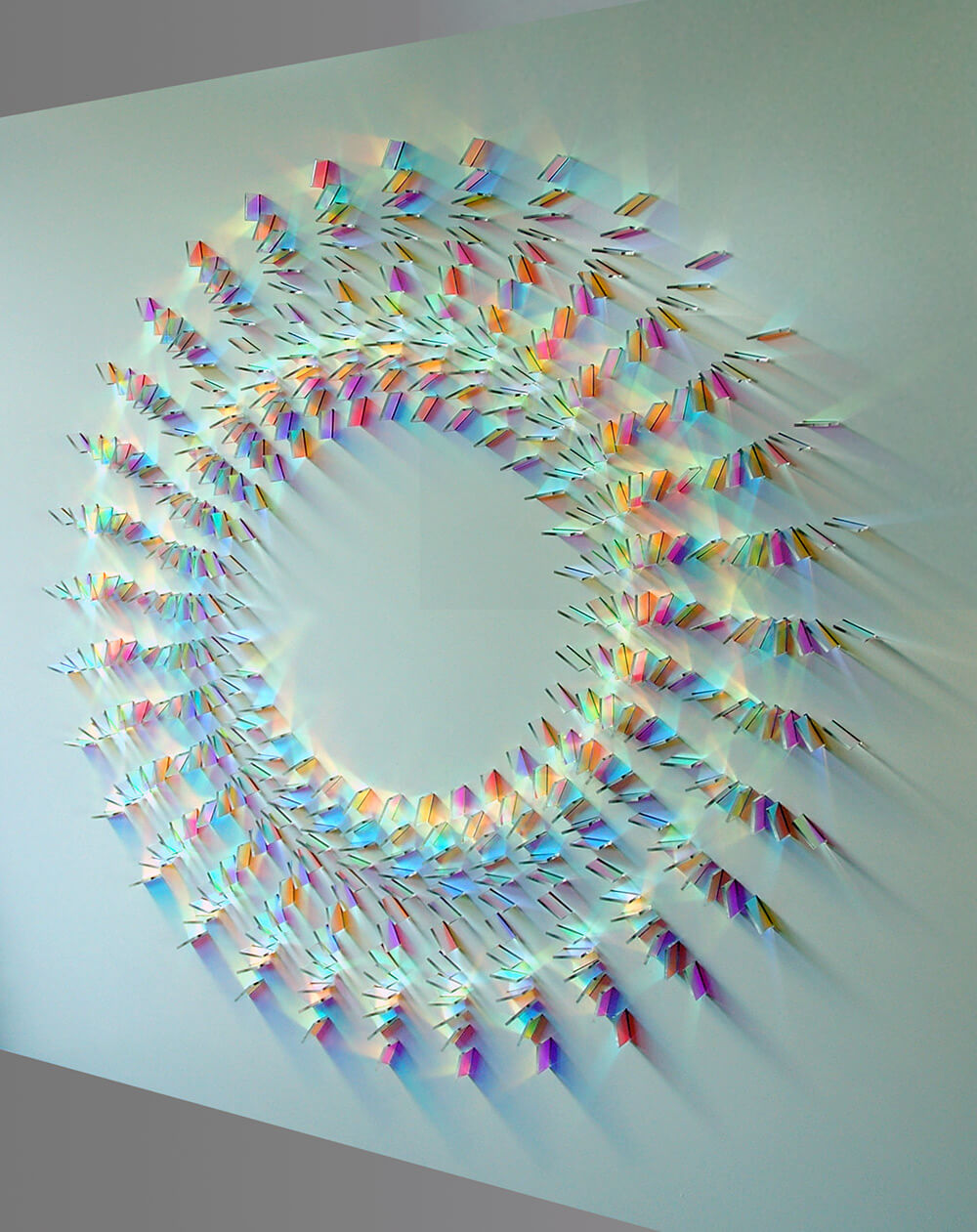 She had a chance to work with large scale architectural projects that deals with light and space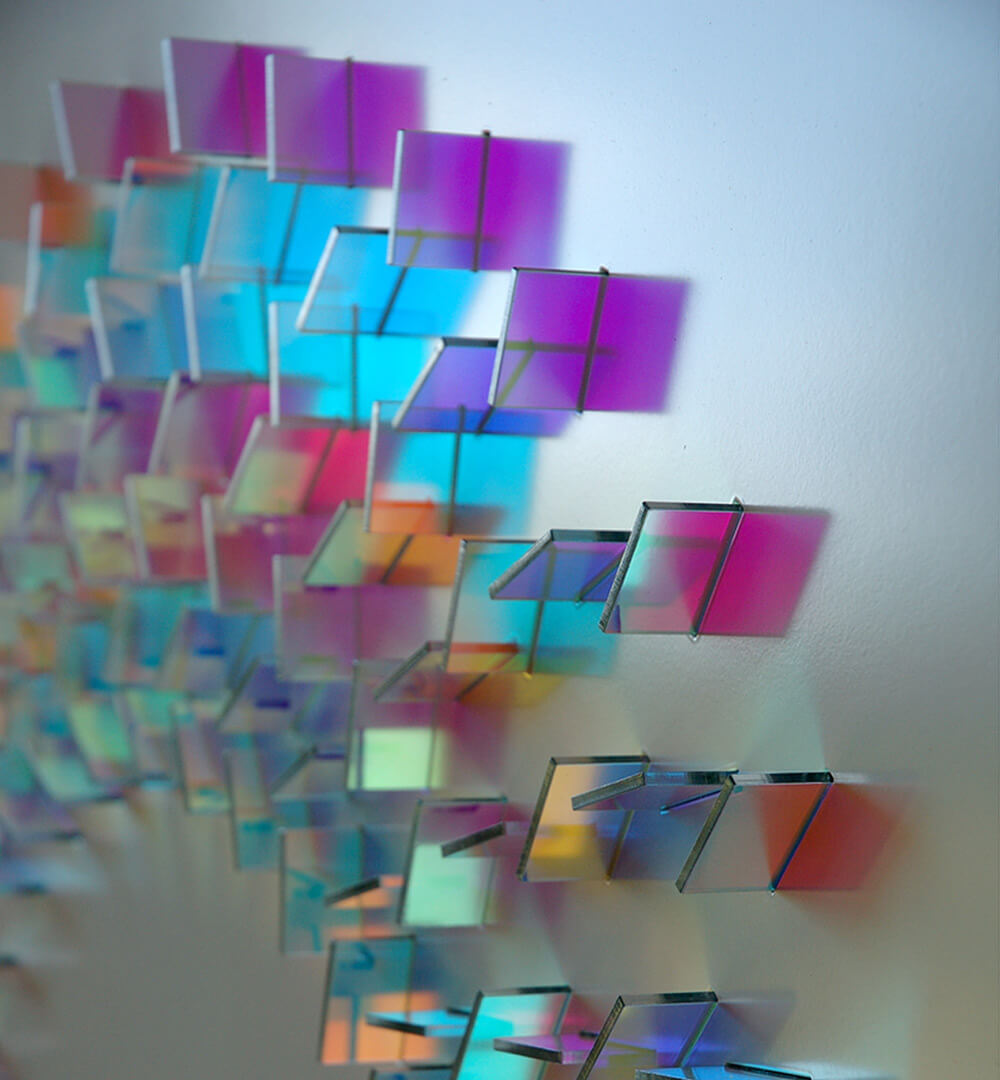 Wood creations are displayed in exhibitions and has been shown extensively all over the UK and internationally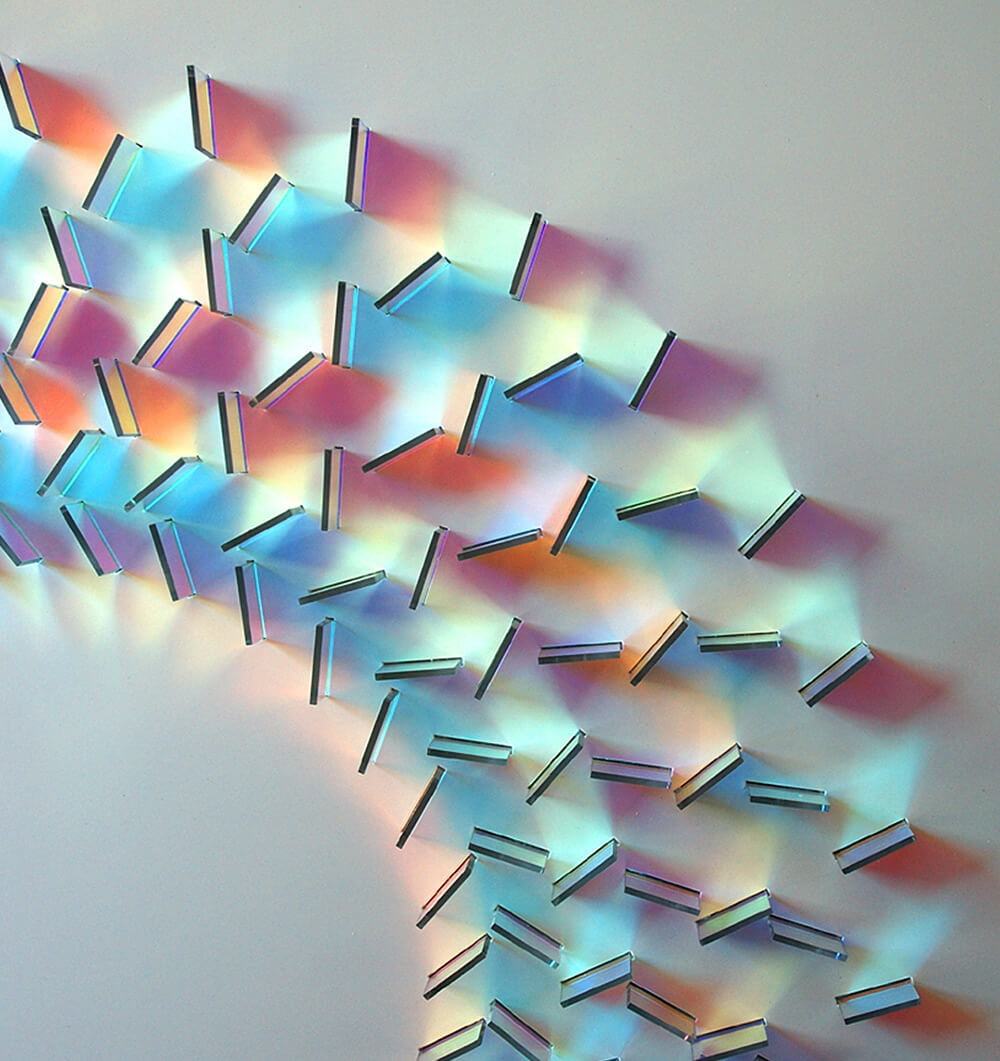 One of the materials Wood uses in her work is called dichroic which was developed by NASA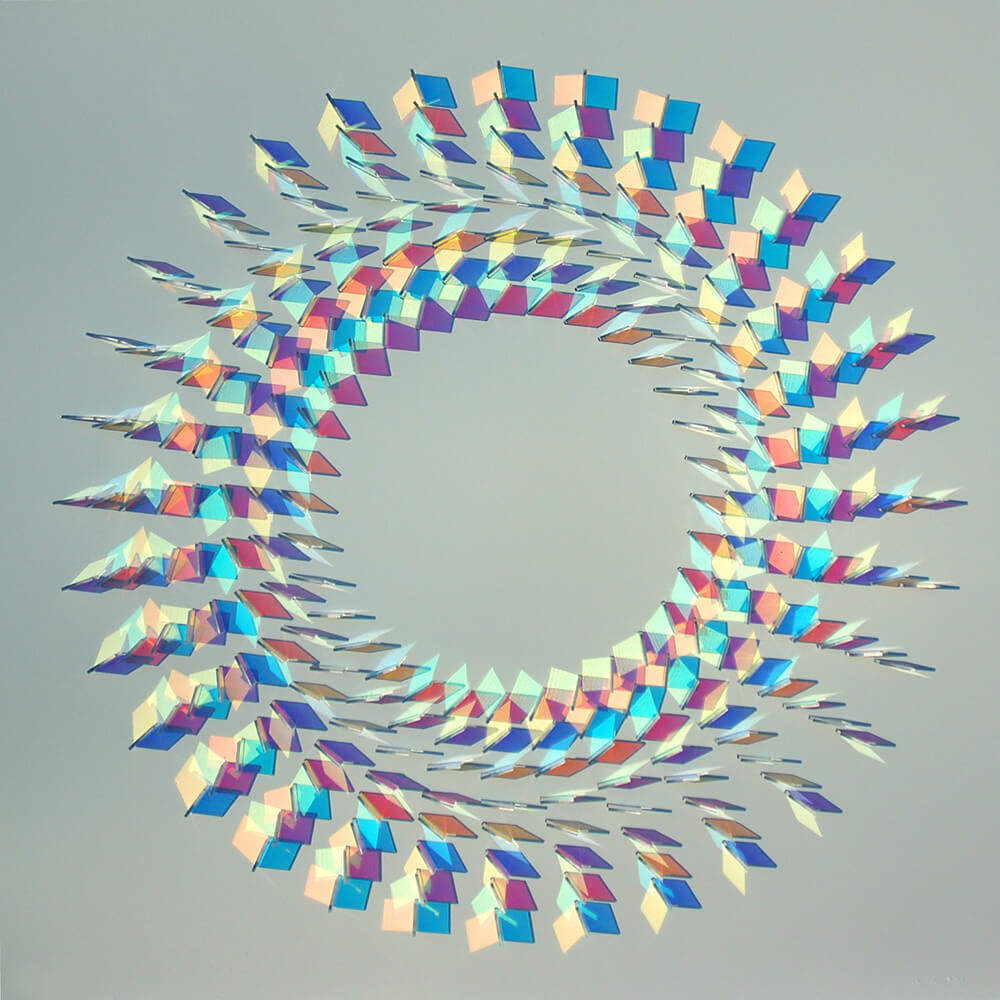 The unique part about dichroic is that it's a colorless material that filters and reflects light in a variety of rainbow colors and projections.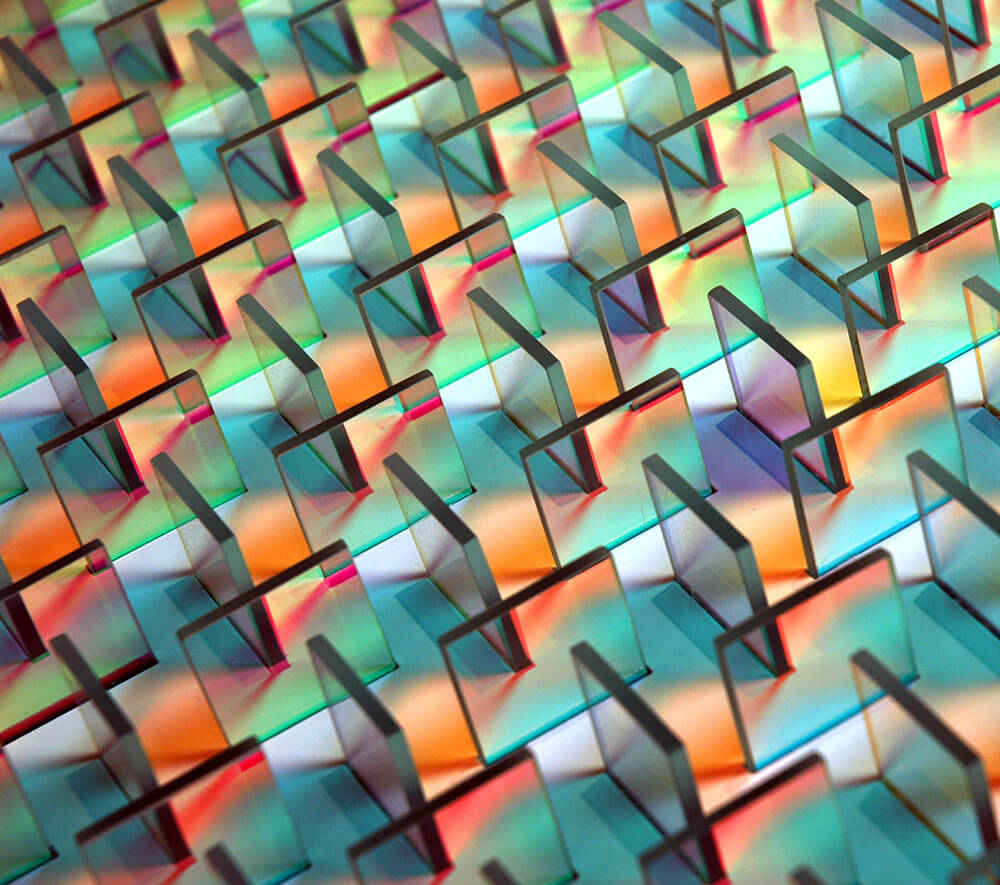 Wood also do commissioned work and has created large scale works for hospitals, schools and hotels.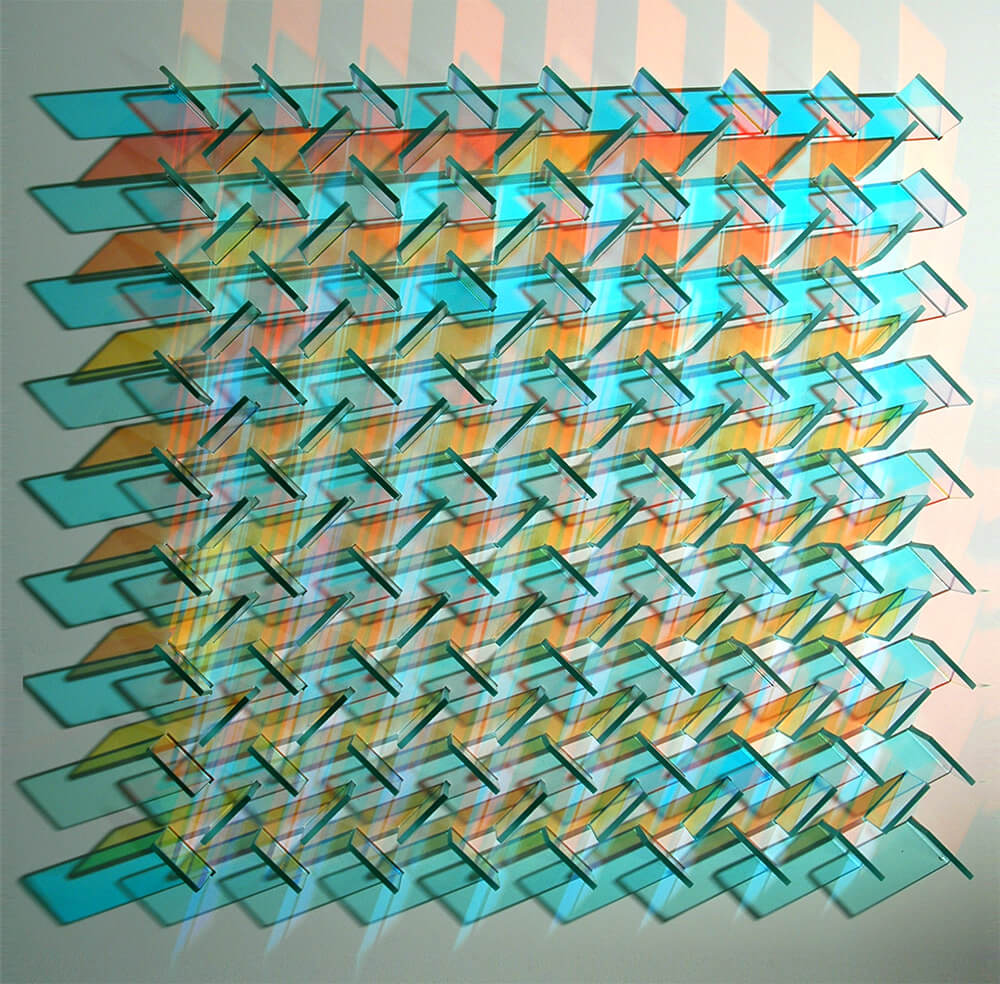 Keep scrolling down to see more works of glass installations by Chris Wood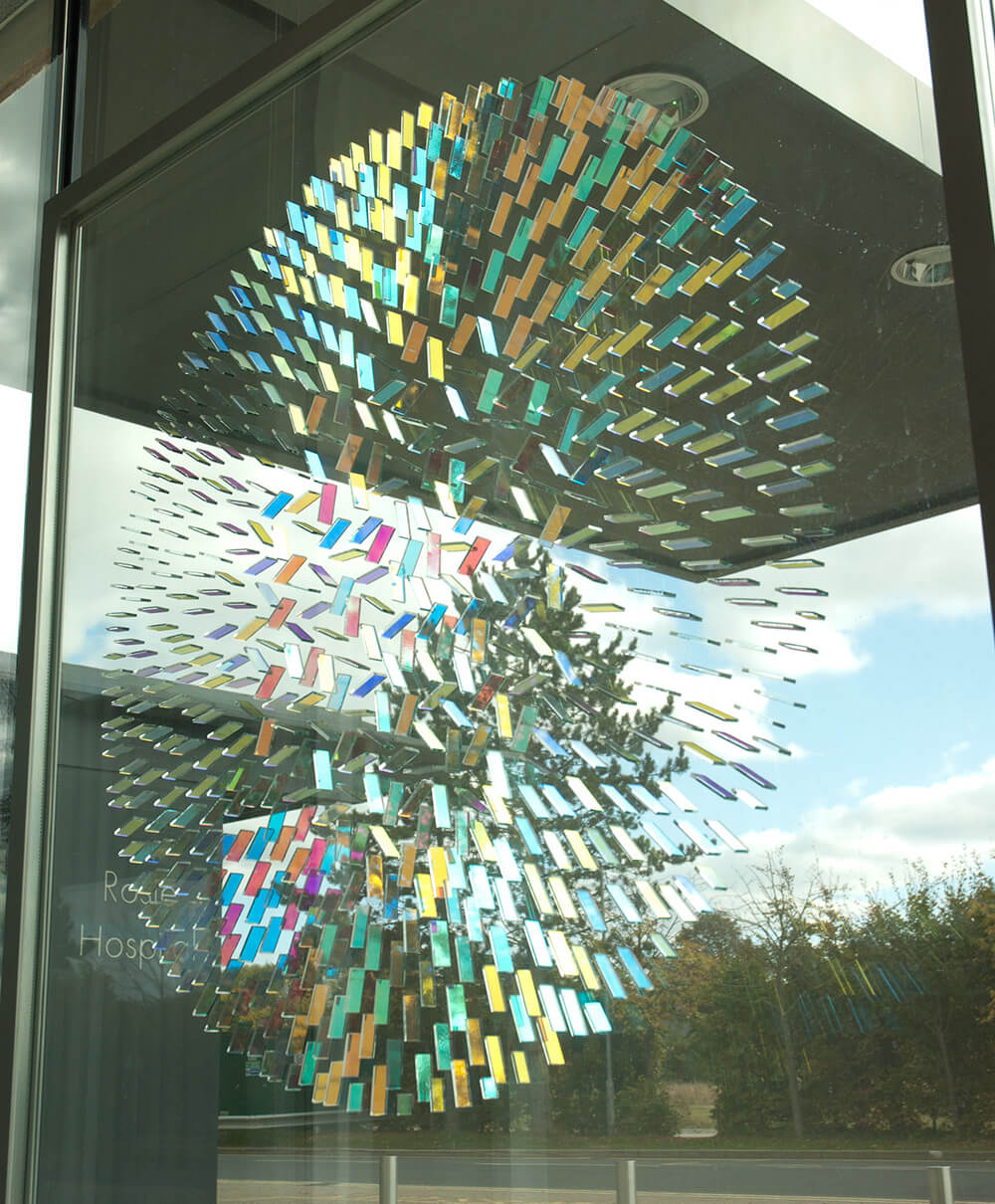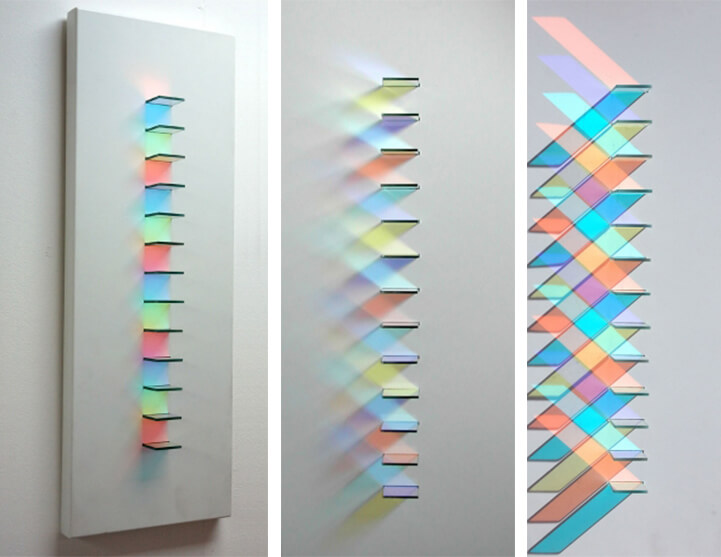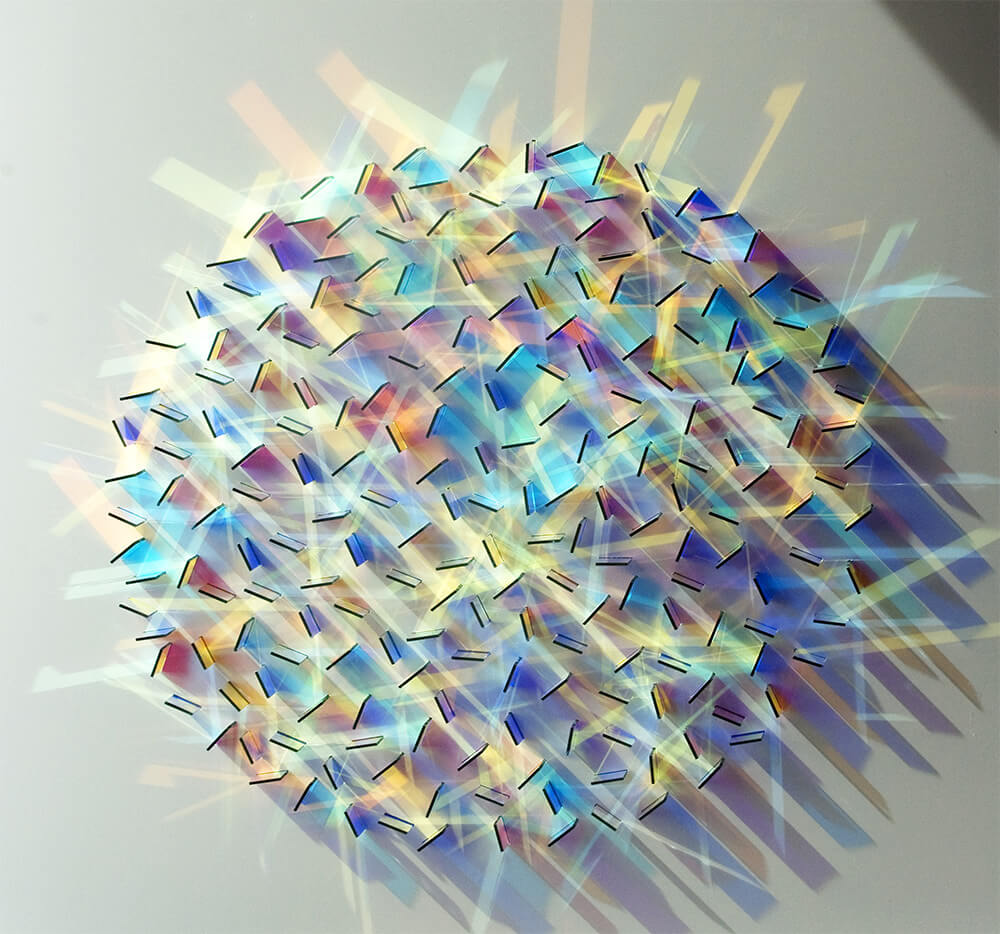 More info: Website